Global Community. Local impact.  
Our aspiration is to stage the best Bloomberg Square Mile Relay possible in the future - a trusted, best practice, safe event – with the health and safety of all participants, guests, staff and stakeholders remaining our highest priority.  
Although the ongoing coronavirus pandemic continues to present us with many challenges and uncertainties, we understand the desire for clarity where it is possible, and we will continue to provide updates as our plans develop.
Please register your interest if you are new to race to stay up to date, but we look forward to hosting the event at a time when it will be more important than ever in getting teams of employees back together in person and we are able to recreate our unique relay race experience. 
In the meantime, you can still have an impact through The Extra Mile programme by joining our community and signing up to the Bloomberg Square Mile Virtual Club. 
The Bloomberg Square Mile Relay annually donates US$300,000 to The Extra Mile, and this year each charity partner in our 12 race cities will receive US$25,000 to address a cause voted for by the Virtual Club community.  
Each of your recorded activities on the Virtual Club will earn credits, which you can use to vote for one of two causes.  The Extra Mile Charity in Singapore is SportCares and they will use the US$25,000 donation to address the cause with the most votes at the end of the year. 
Access to the exclusive platform is fully complimentary. It allows you to get active and improve both your physical and mental wellbeing. You can also take part in virtual challenges alongside your colleagues, compete against other companies in virtual races or even create your own bespoke company event!  
Who competed?
1. GIC Pte Ltd
2. VP Bank (Singapore) Ltd
3. Guidepoint
4. PGIM
5. Schiavello Singapore Pte Ltd
6. Wellington Management Company
7. Credit Agricole CIB
8. Mizuho Securities
9. Taurus Wealth Advisors
10. Norges Bank Investment Management
All Companies
Proudly sponsored by: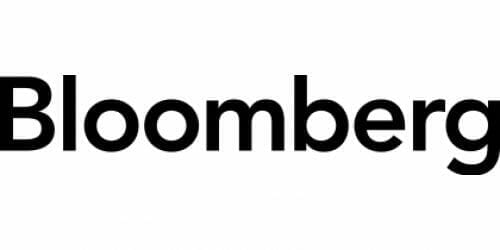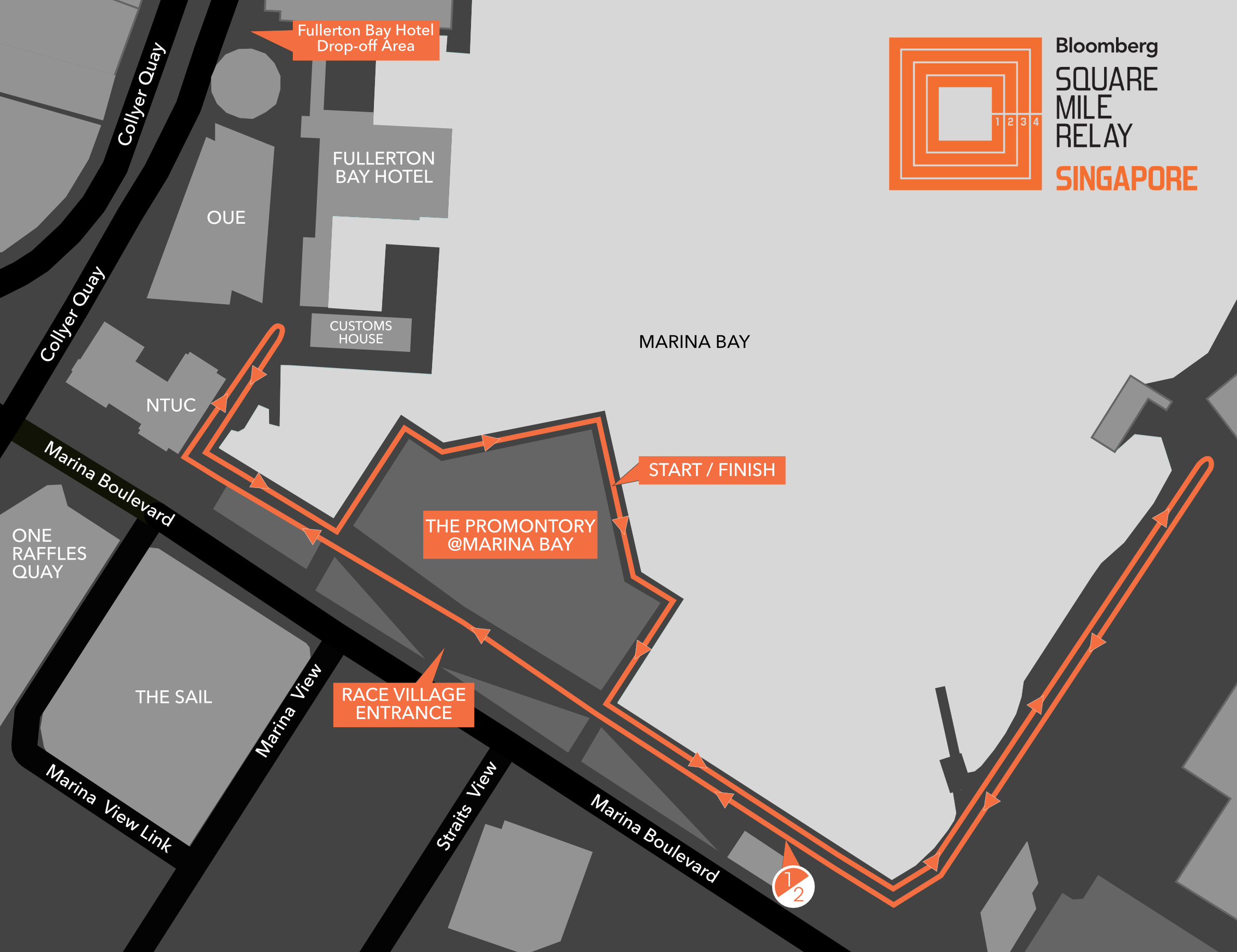 The unique one-mile (1.6km) route for the race in Singapore is synonymous with the Bloomberg Square Mile Relay – starting from the Promontory @ Marina Bay, runners will have to navigate twists and turns on a challenging course that takes full advantage of Singapore's stunning skyline, right in the heart of the Lion City's financial district.
5:00 pm
Captains arrive to register and collect batons & bibs
6:00 pm
Team members to have arrived
6:30 pm
Official Race Briefing
6:45 pm
Official race warm-up
6:55 pm
First runners in race pens
7:00 pm
Race starts & hospitality opens
8:45 pm
Race finish and After-Party
9:00 pm
The Extra Mile and Awards Presentation
10:30 pm
Race Village closes
Check out the highlights from last year's race: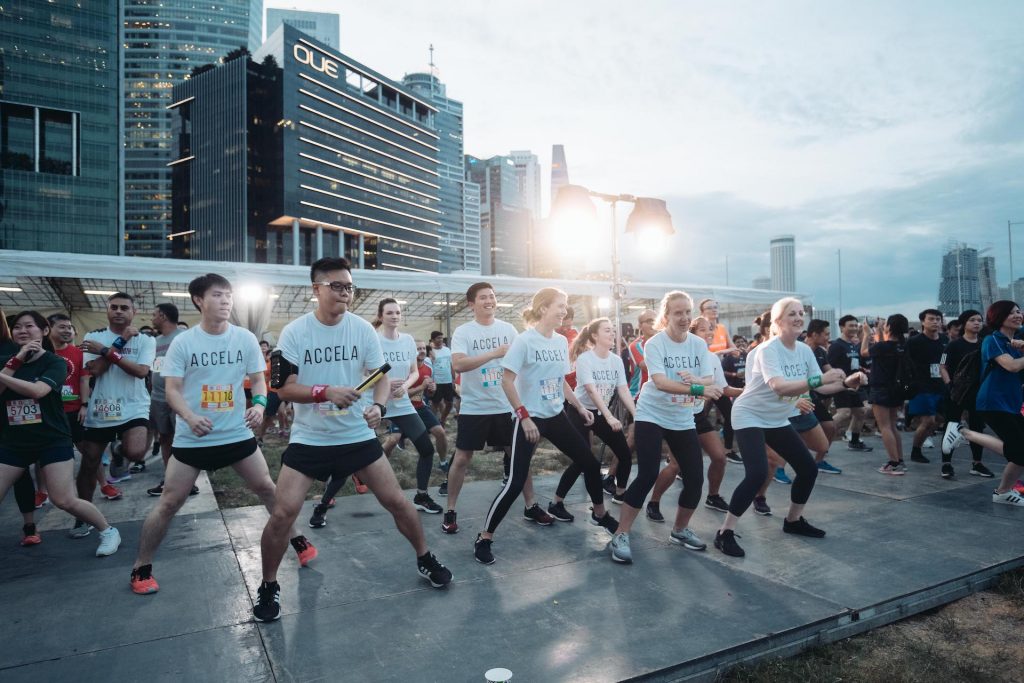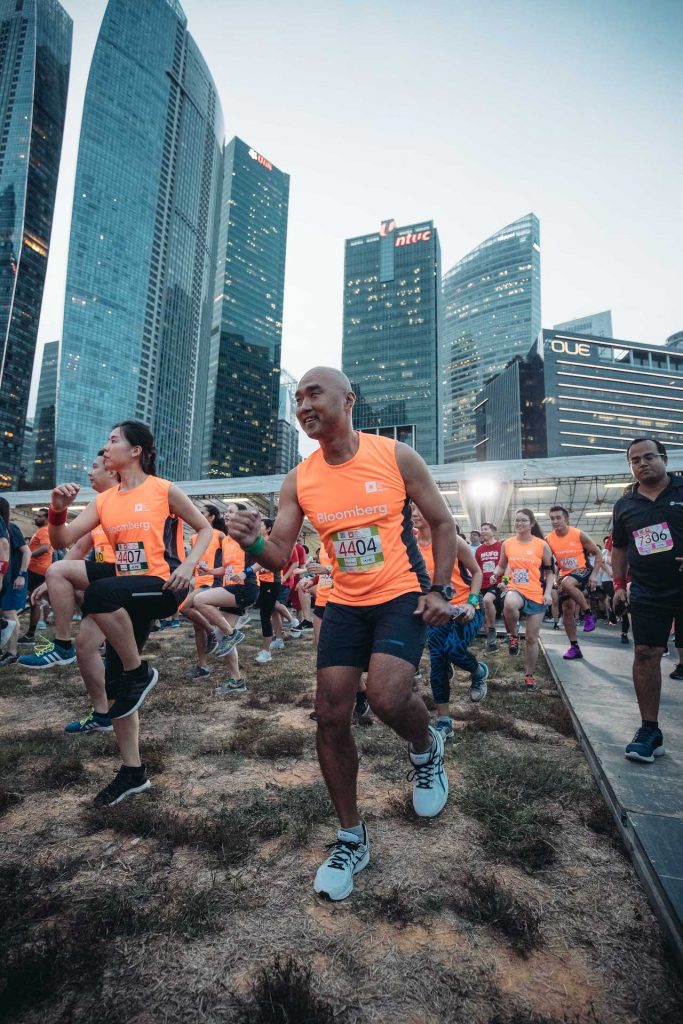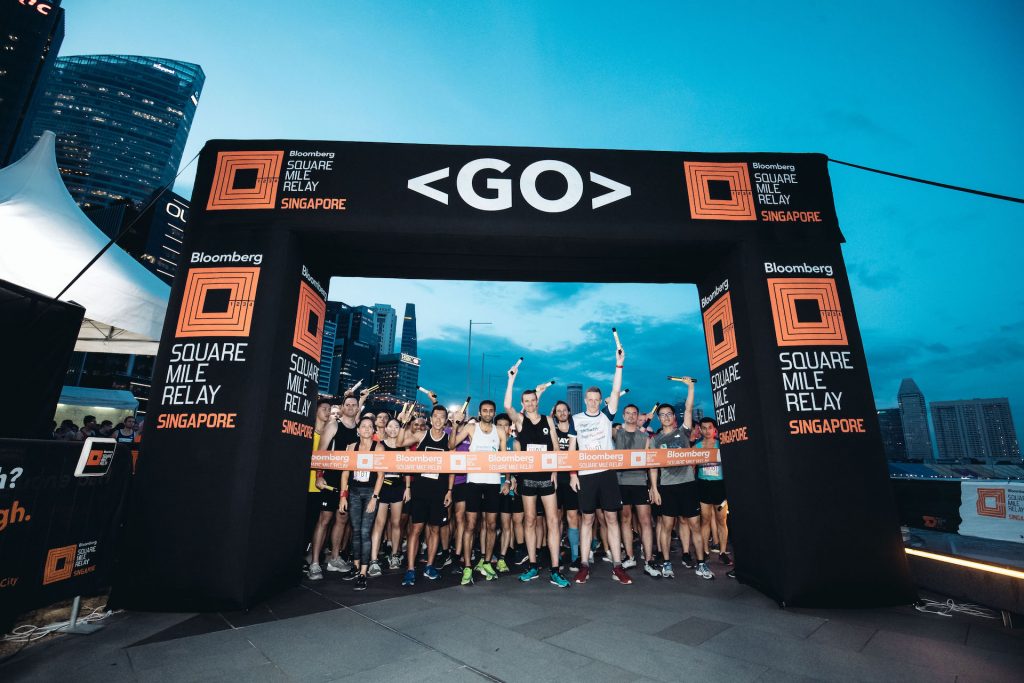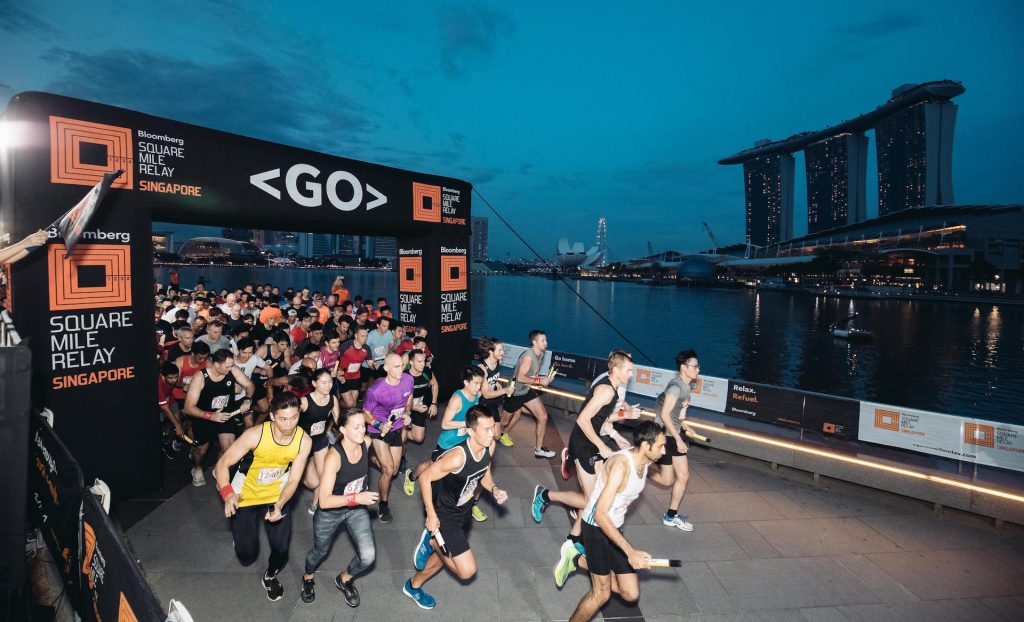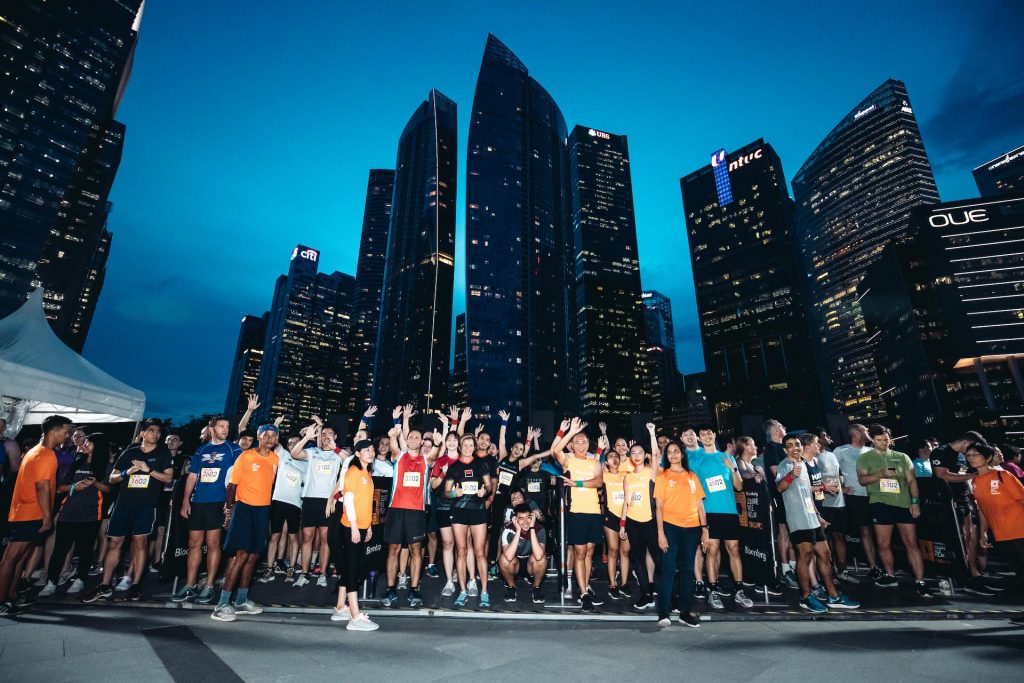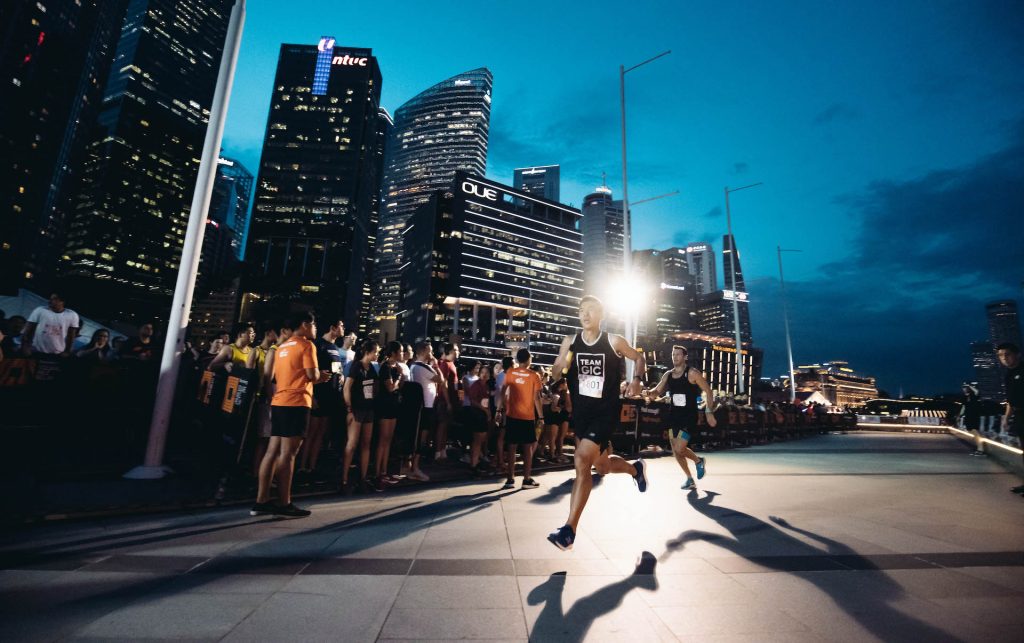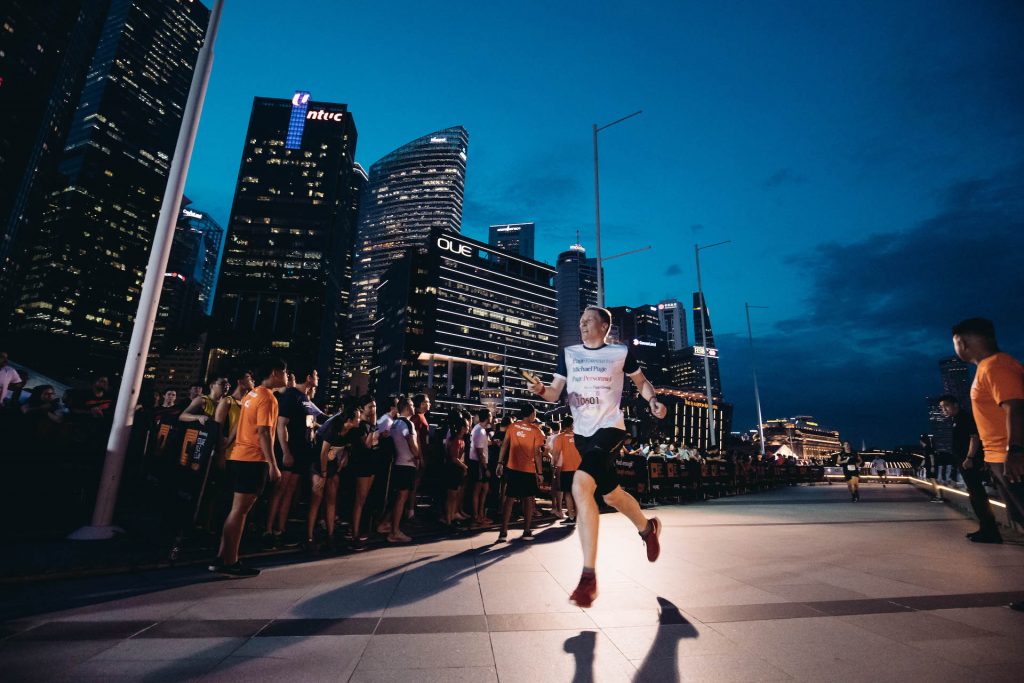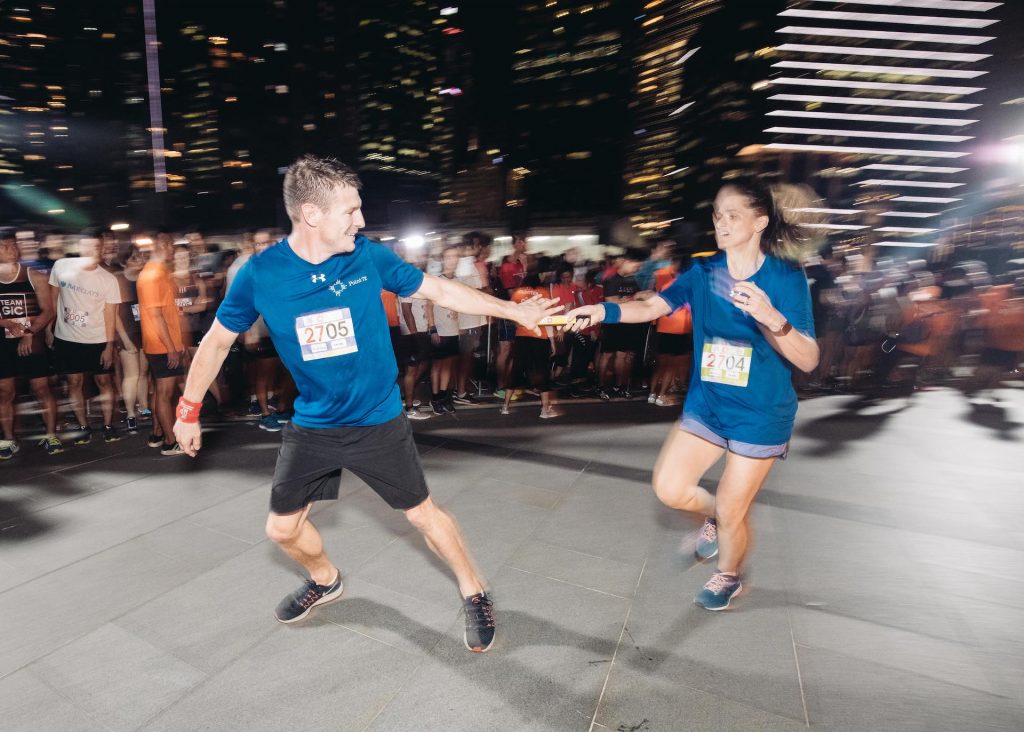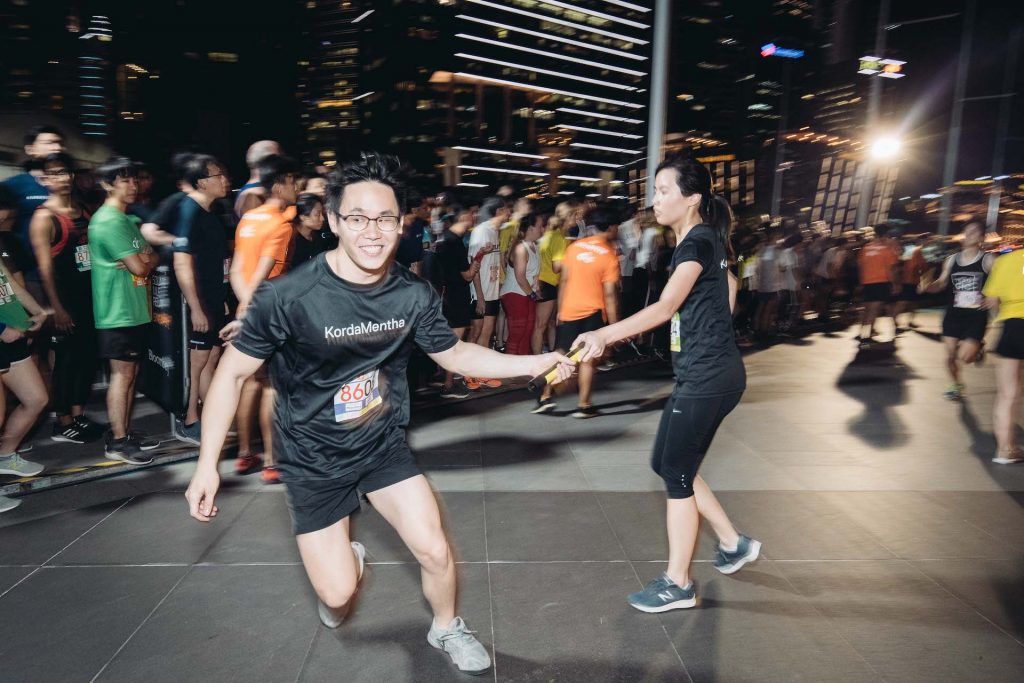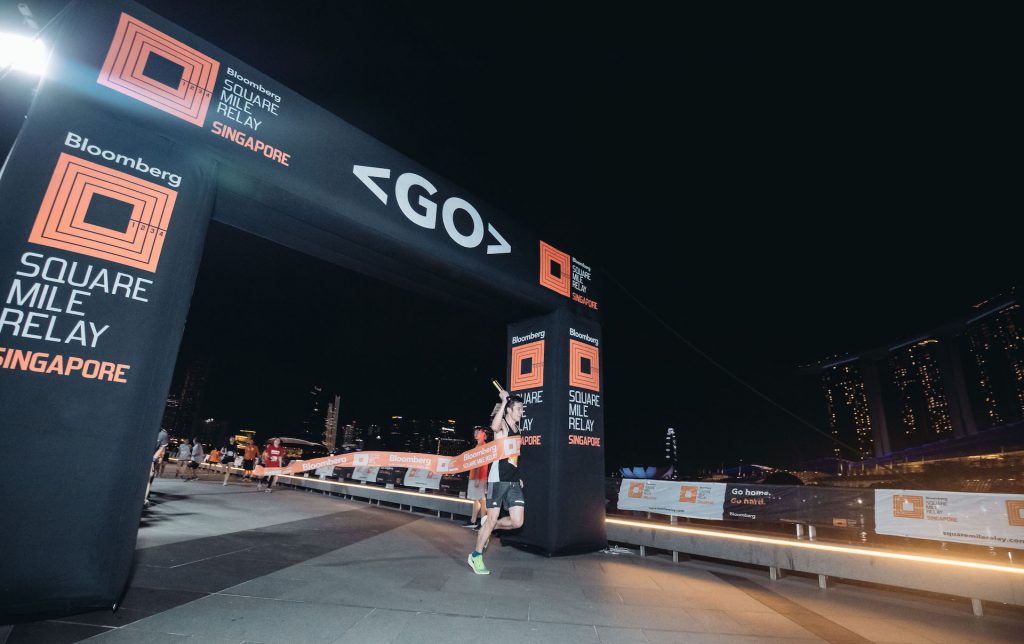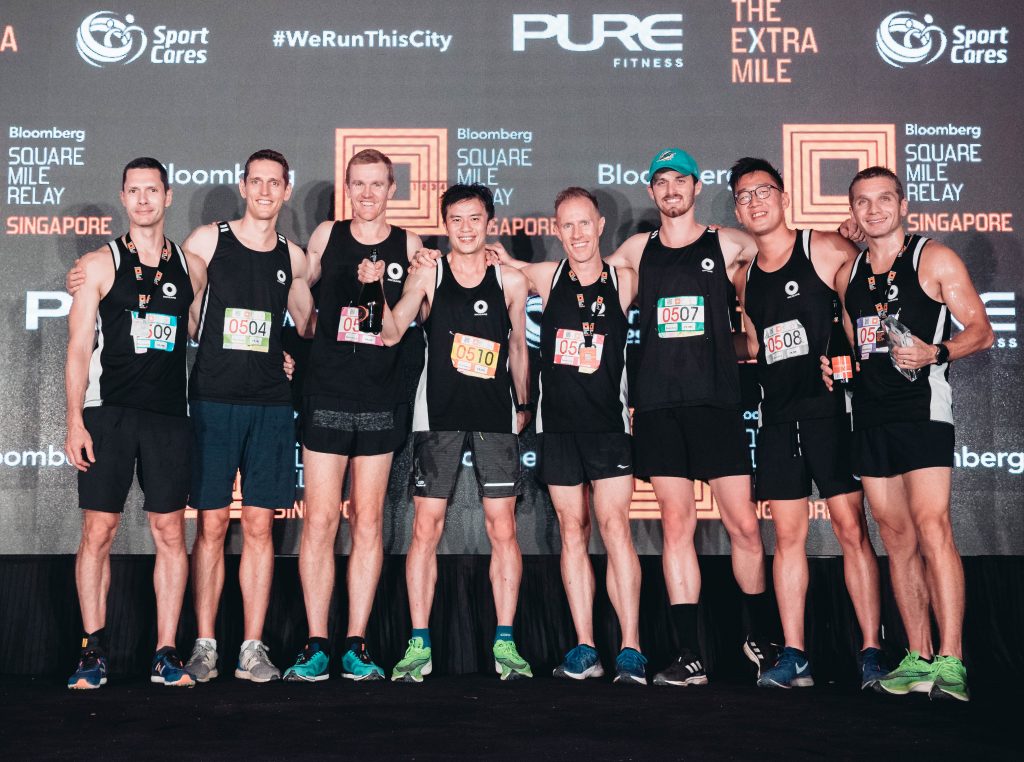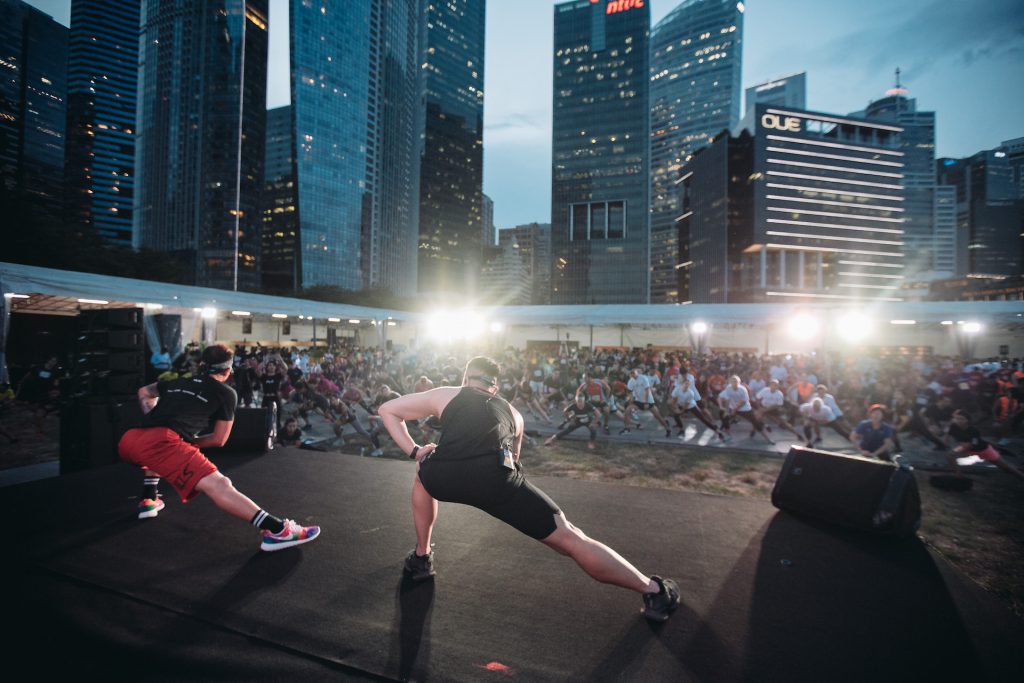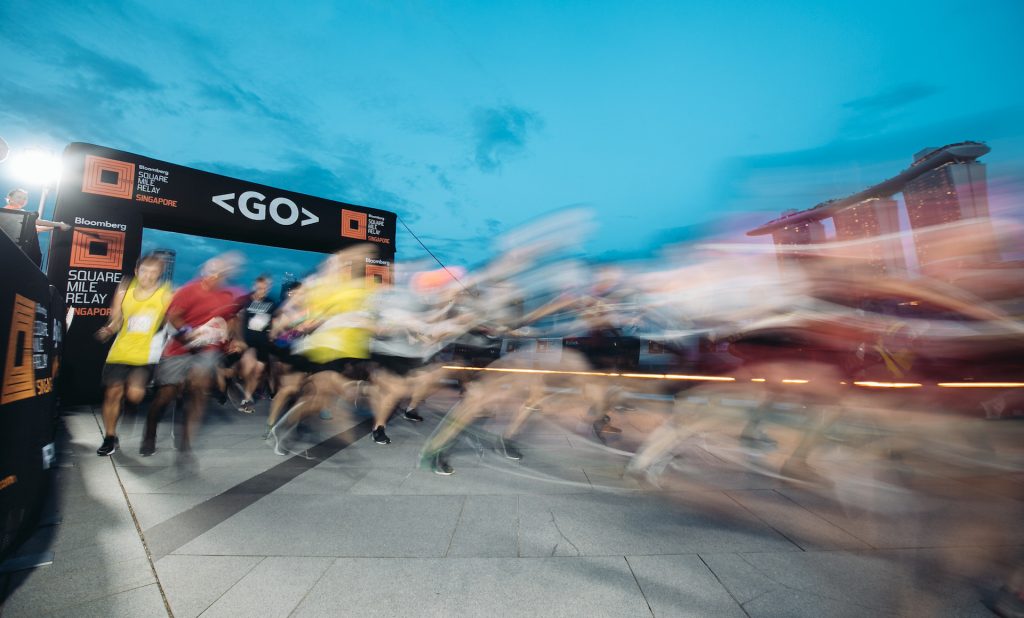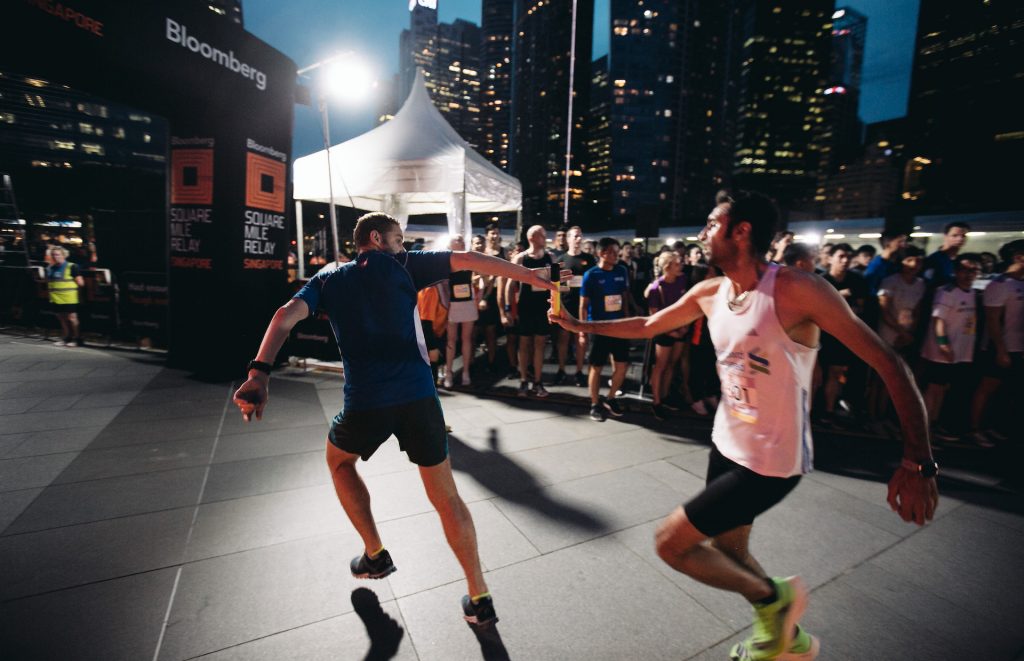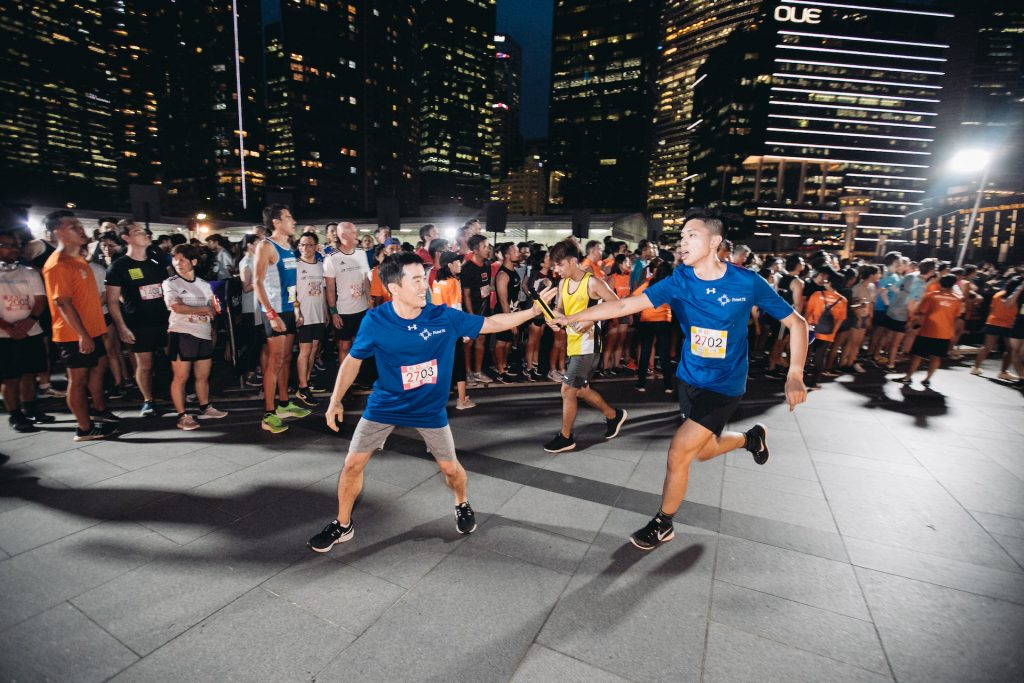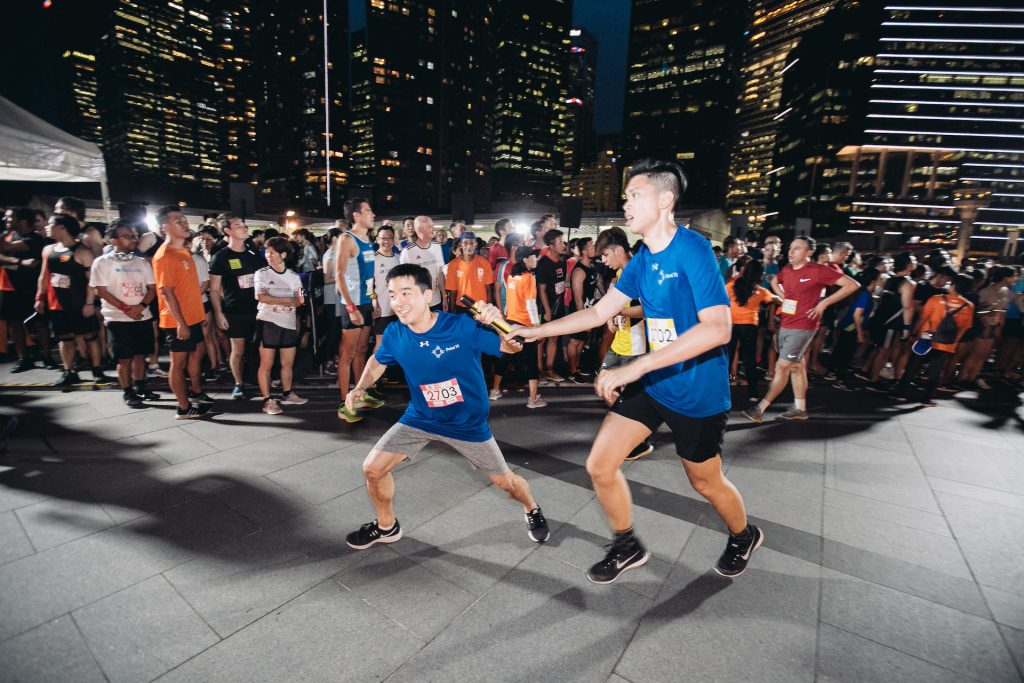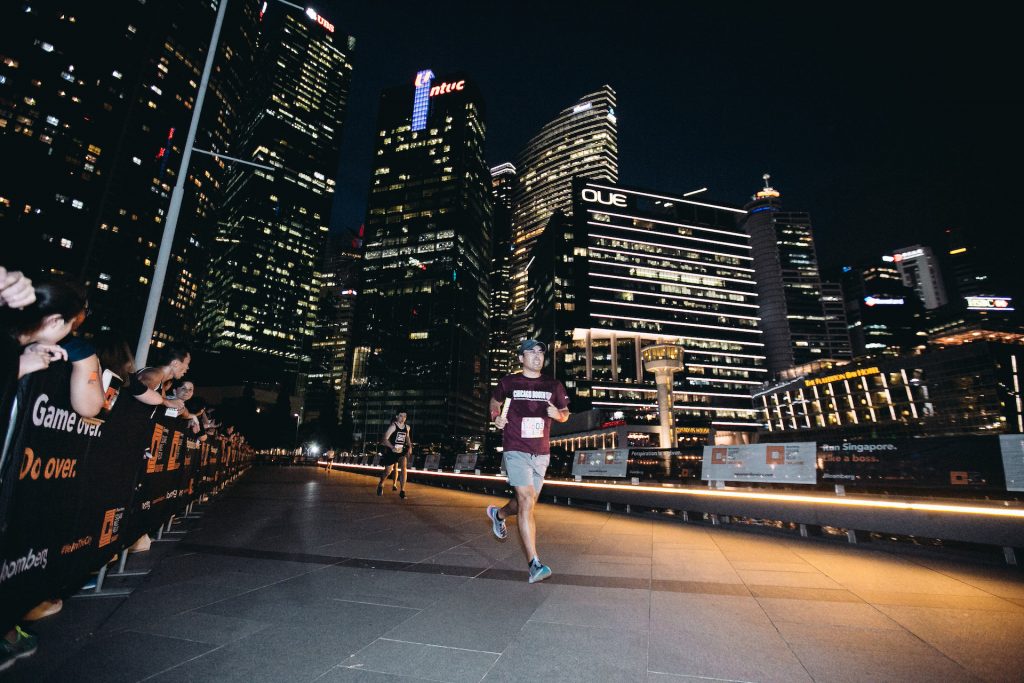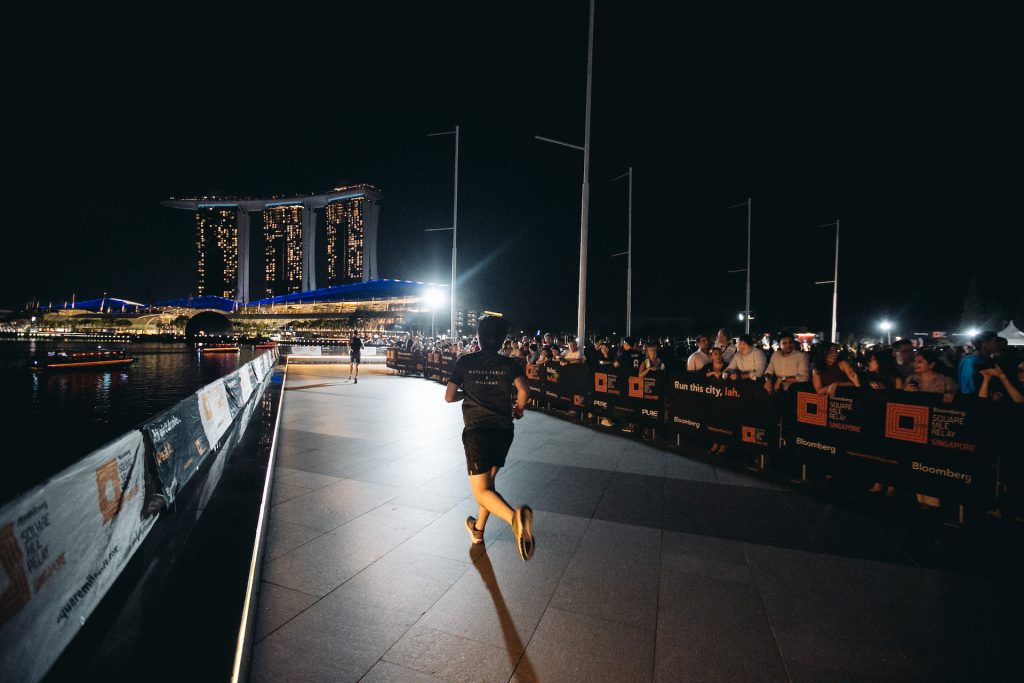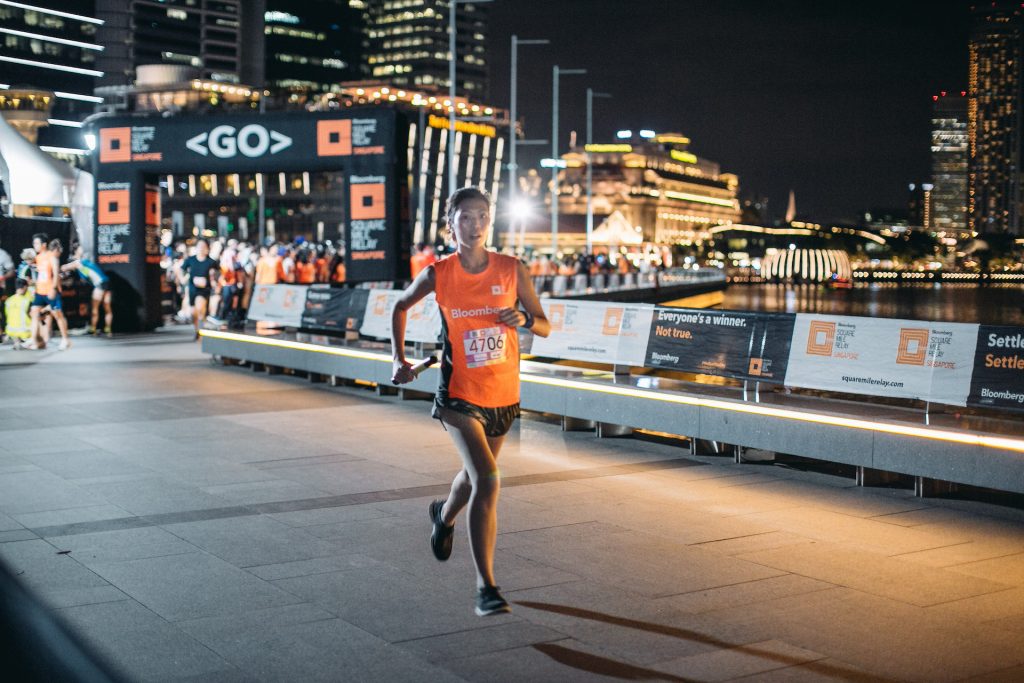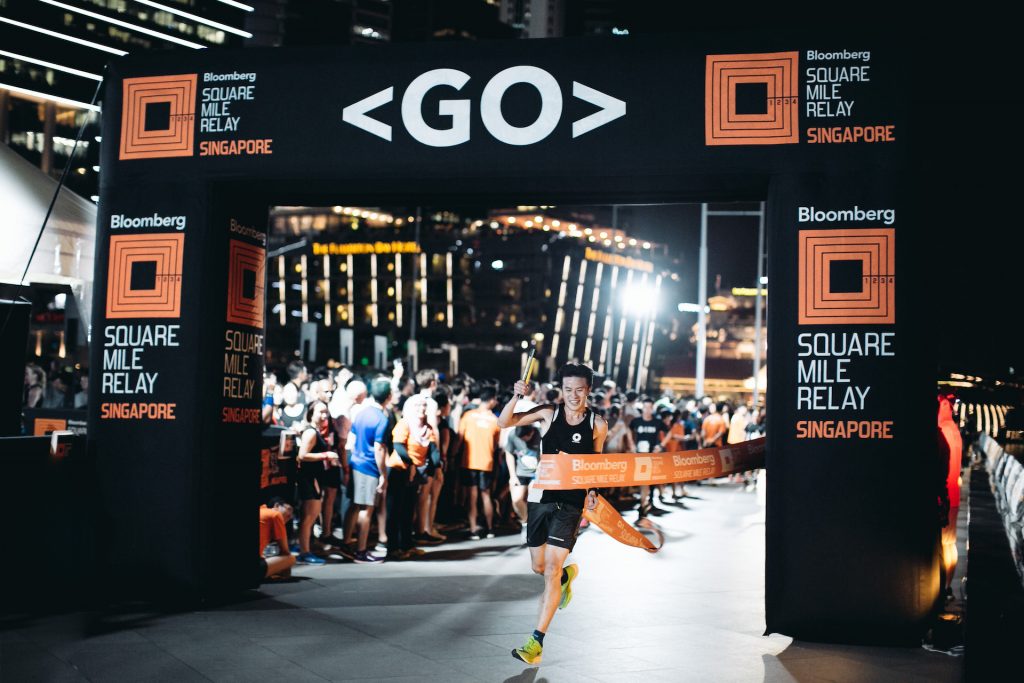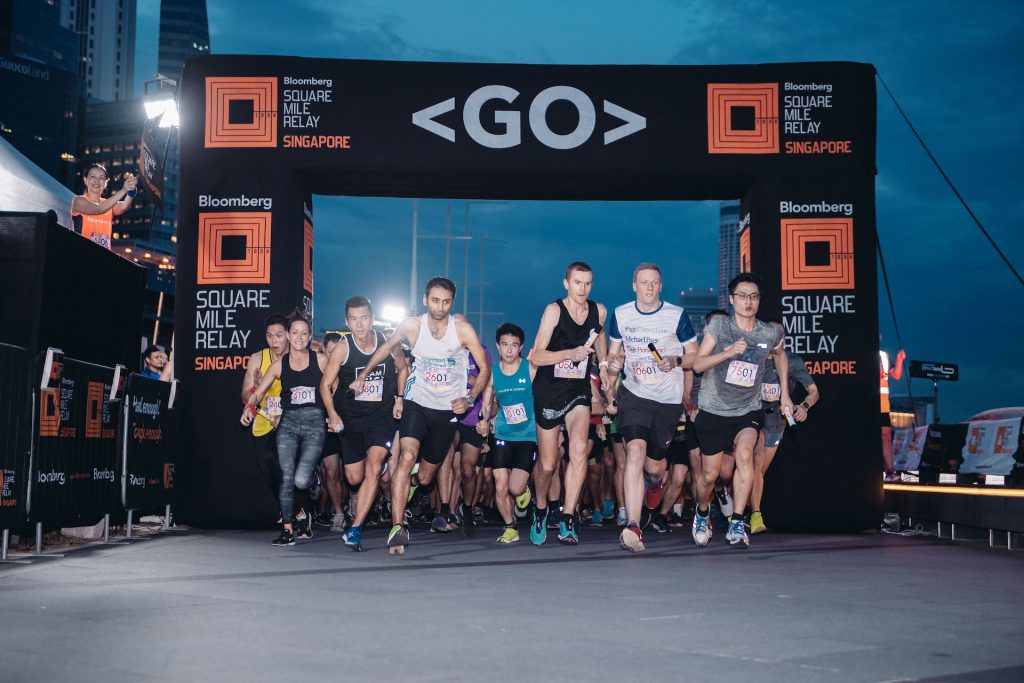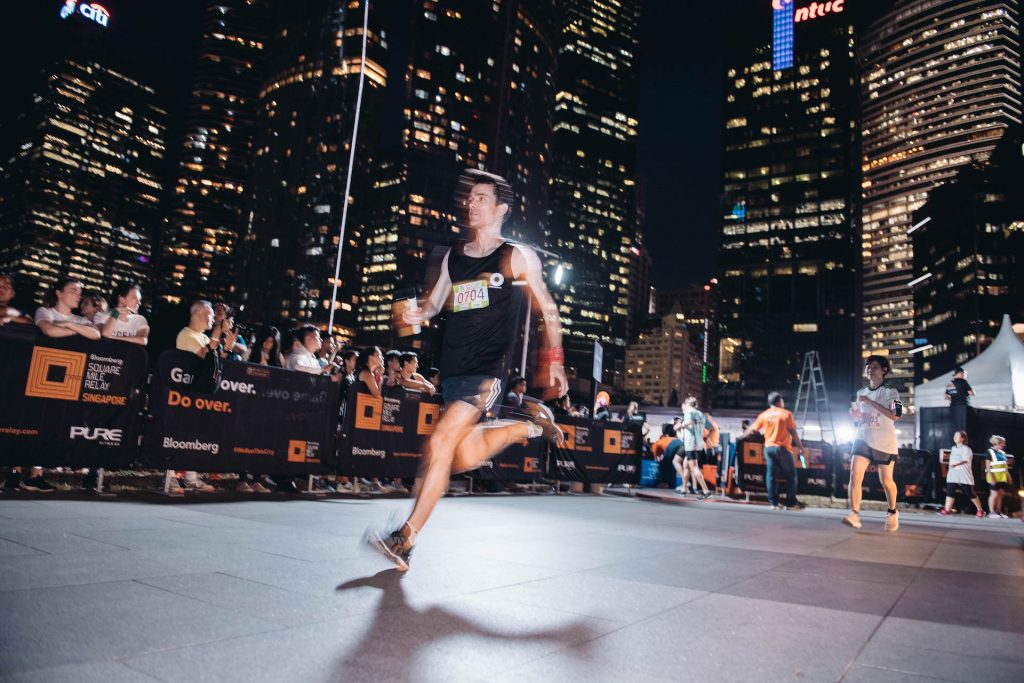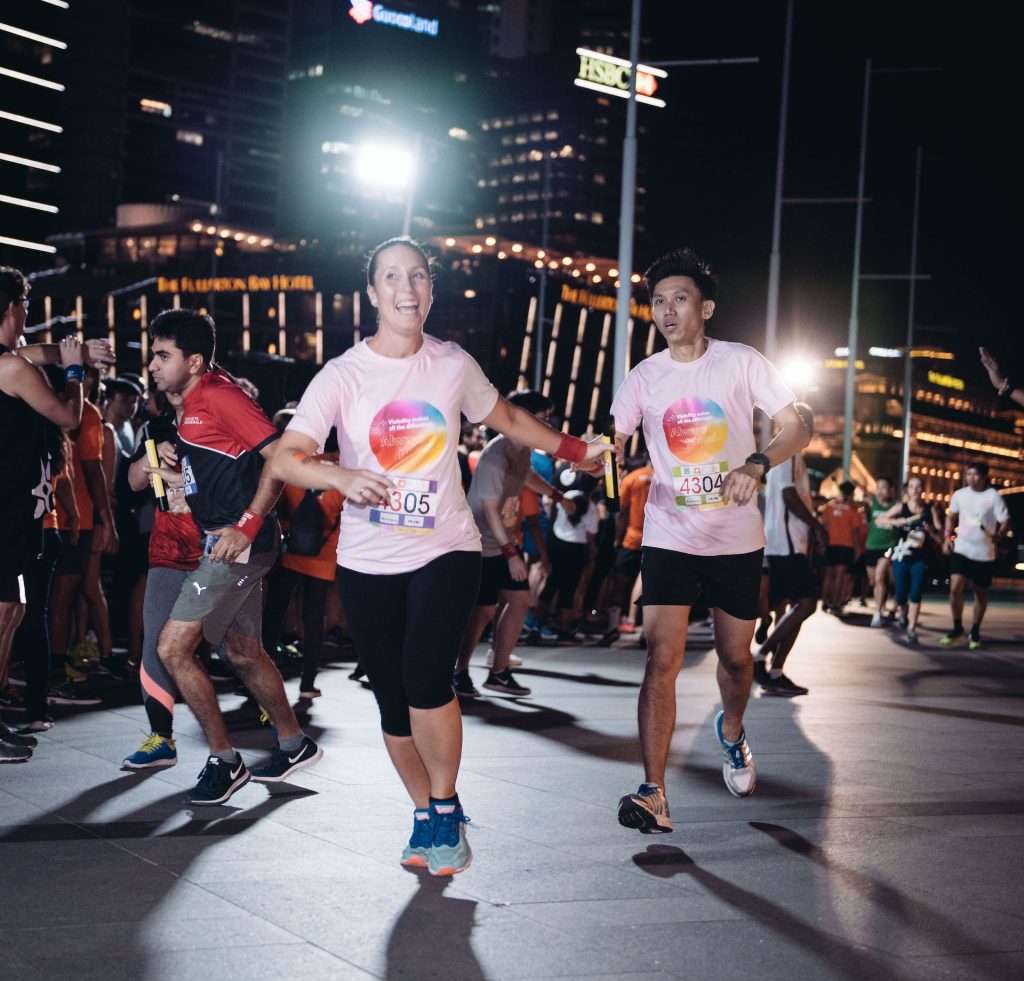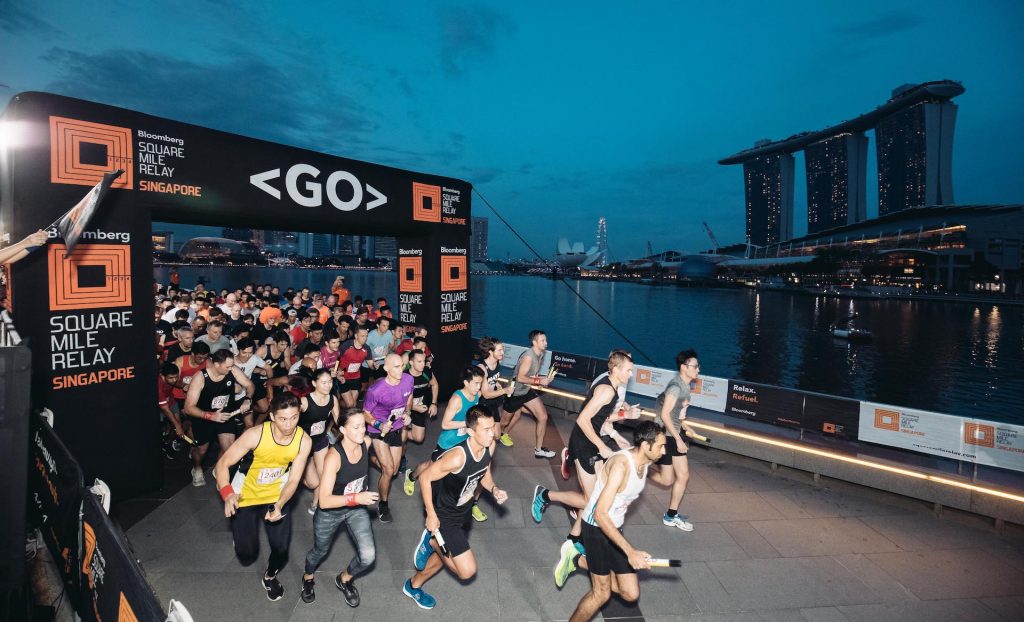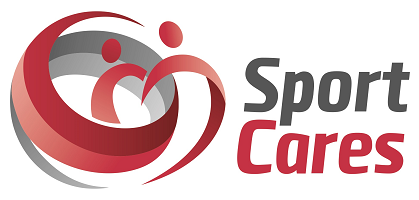 The Extra Mile
Global Community. Local impact.  
While we cannot meet to race in person, we are still committed to continuing the great work and hugely positive impact of The Extra Mile program around the world. 
Each of your recorded activities, physical or mental, will earn credits, which you can use to vote for a specific cause. The Extra Mile charity partner in SportCares, will use a donation of US$25,000 to continue giving their vital support to their community by addressing the cause with most votes from the community in November 2021. 
1000 points on the platform will earn you 200 credits and the right to cast 1 vote for the cause of your choice. The more points and credits you earn, the more votes you can cast for your cause. 
By signing up to the Virtual Club, connecting your tracking app and earning your credits through your activity, you can have a decisive say in where the donation for your city will be used.  So, get out there and start earning points and credits!