The Bloomberg Square Mile Relay will be returning to Singapore in 2020 for an eighth year.
The Bloomberg Square Mile Relay continues to leave a lasting legacy in each race city, through the charity arm of the event called The Extra Mile. We will once again be partnering with a local charity and at least 25% of team entry fees will be donated to another important local cause, focused on using the power of sport to make a lasting difference to the lives of people in the city.
The race is a fantastic opportunity for organisations to create and build team spirit, boost employee engagement and to promote an active lifestyle in the workplace, so make sure your register your interest so you can be alerted when entries are open and ensure your company secures a place amongst up to 1,700 other runners in Singapore's ultimate corporate relay race.
Every participating company will need 10 employees to complete each team, all of whom will run the stunning one mile (1.6km) course around The Promontory @ Marina Bay.
Last year's race saw reigning champions Macquarie take the title of Fastest Team once again, with their female team also scooping the prize for the Fastest Female Team. GIC Pte Ltd picked up the award for the Fastest Mixed Team.
Who competed?
1. Schiavello Singapore Pte Ltd
2. Societe Générale
3. Marina Bay Sands
4. White & Case Pte Ltd
5. Ambition Group
6. ACI Singapore - The Financial Markets Association
7. IG Asia PTE
8. SportSG
9. Mitsubishi Corporation RTM International
10. PHD Media
All Companies
Proudly sponsored by: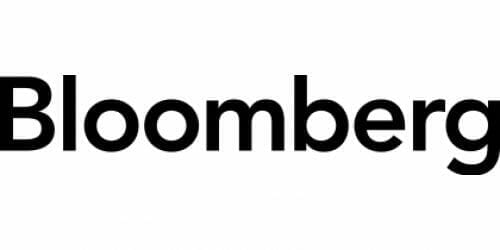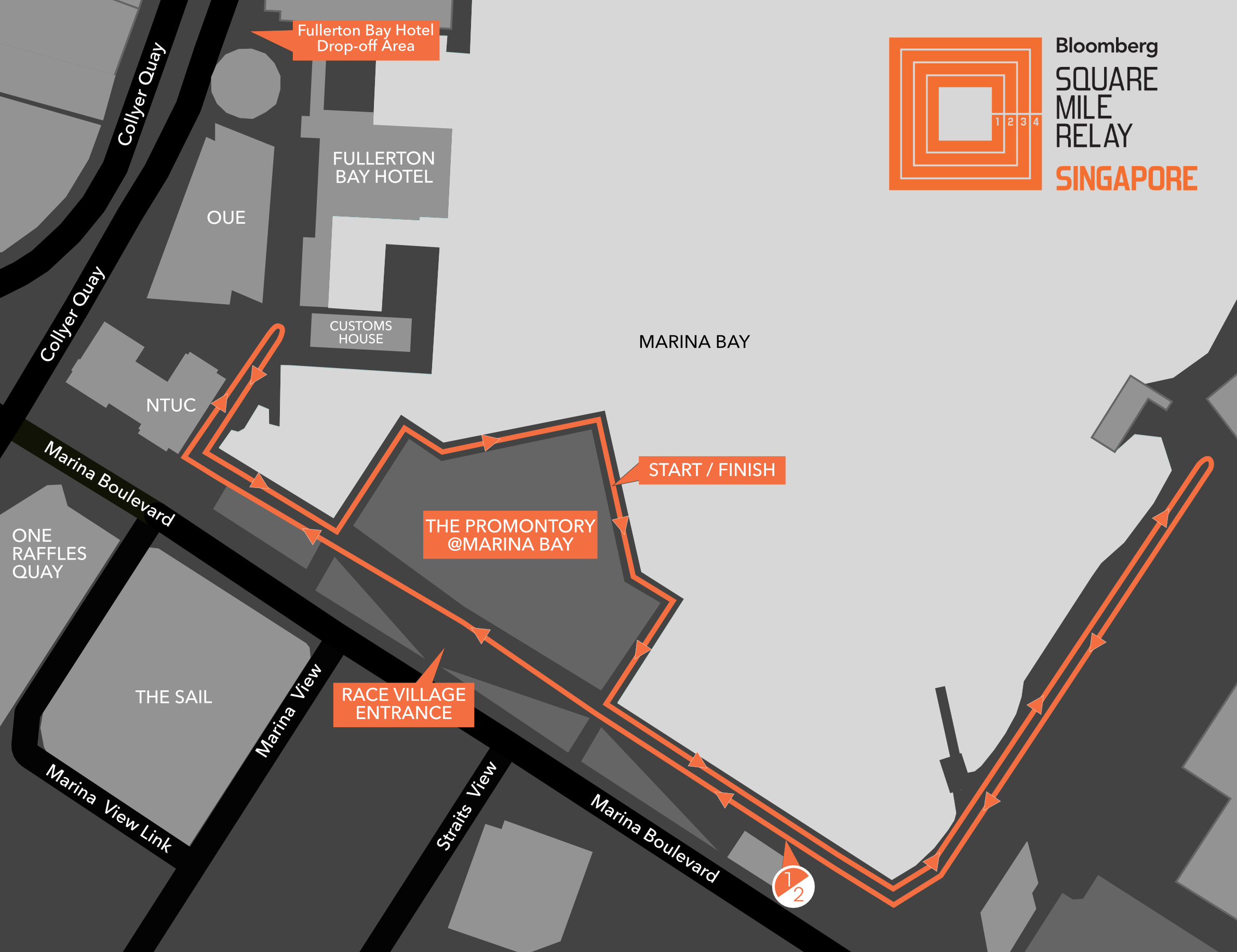 The unique one-mile (1.6km) route for the race in Singapore is synonymous with the Bloomberg Square Mile Relay – starting from the Promontory @ Marina Bay, runners will have to navigate twists and turns on a challenging course that takes full advantage of Singapore's stunning skyline, right in the heart of the Lion City's financial district.
5:00 pm
Captains arrive to register and collect batons & bibs
6:00 pm
Team members to have arrived
6:30 pm
Official Race Briefing
6:45 pm
Official race warm-up
6:55 pm
First runners in race pens
7:00 pm
Race starts & hospitality opens
8:45 pm
Race finish and After-Party
9:00 pm
The Extra Mile and Awards Presentation
10:30 pm
Race Village closes
Check out the highlights from last year's race: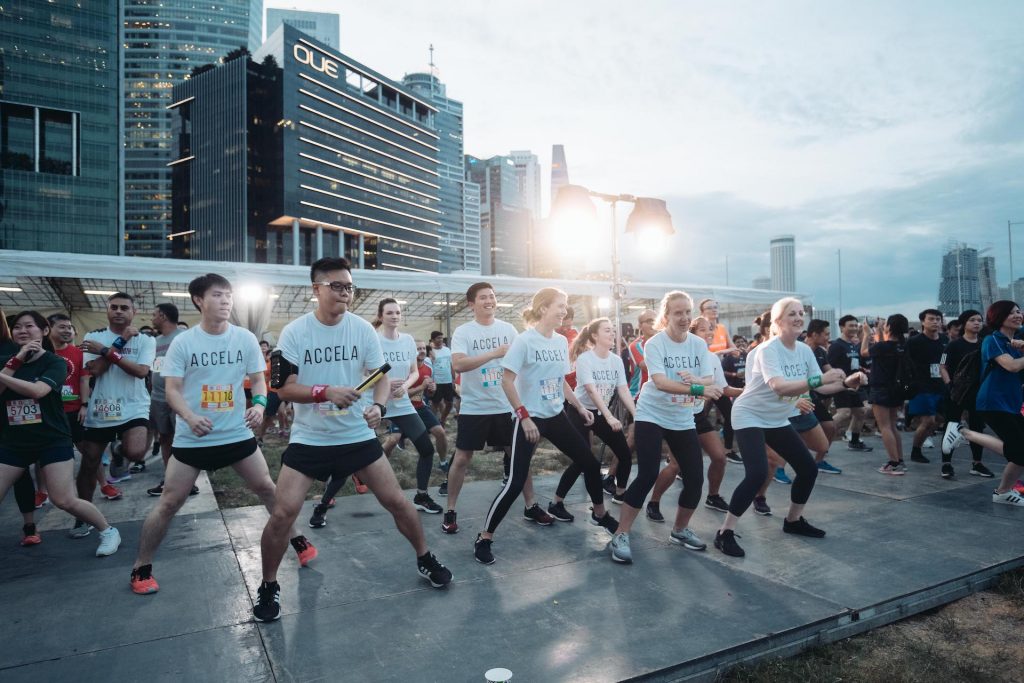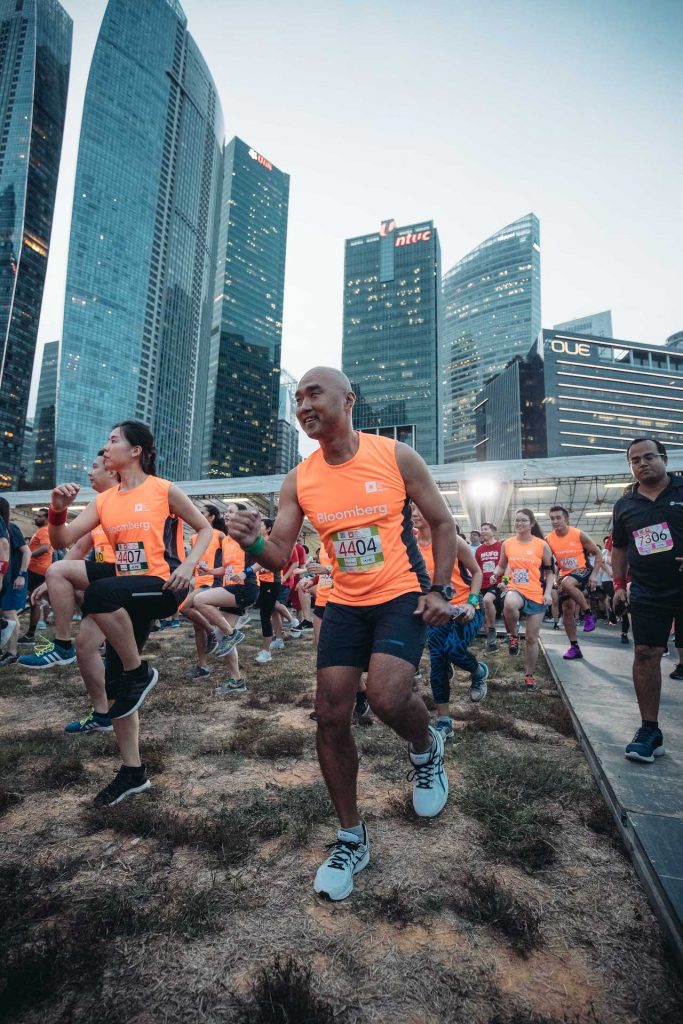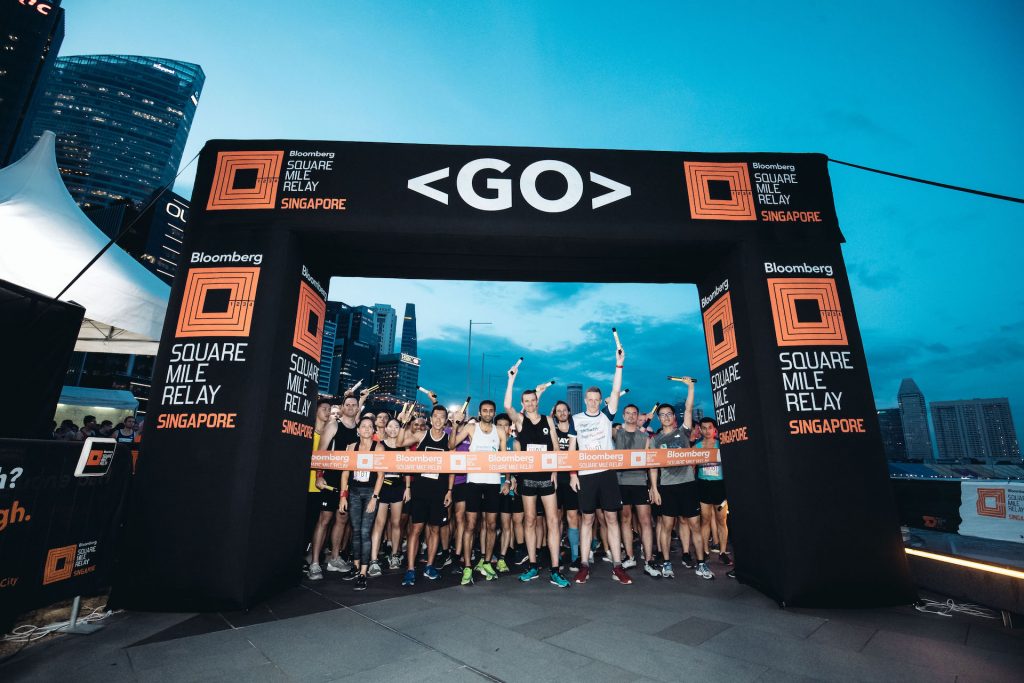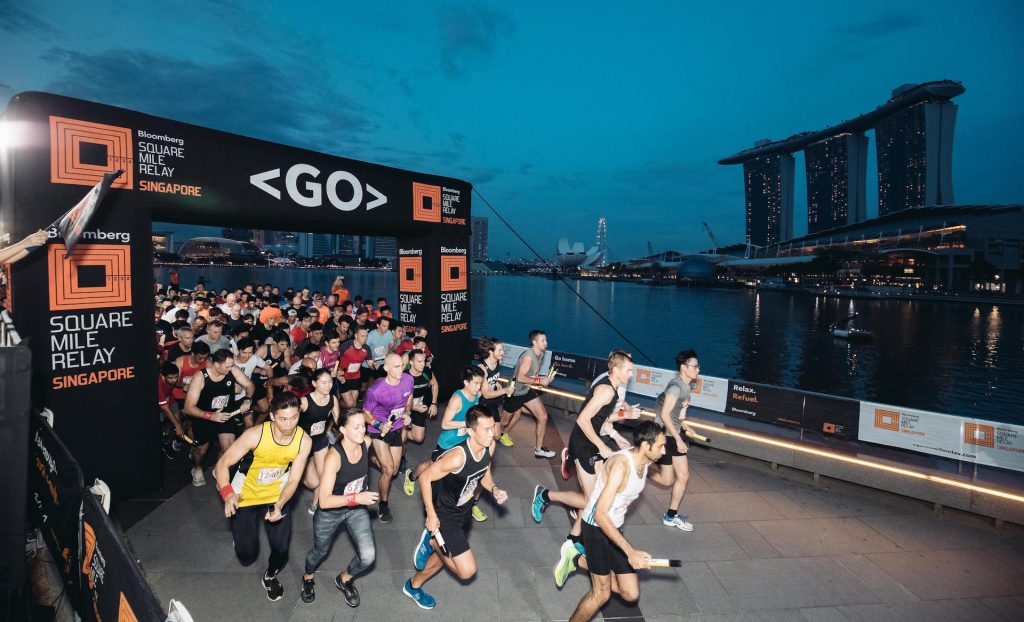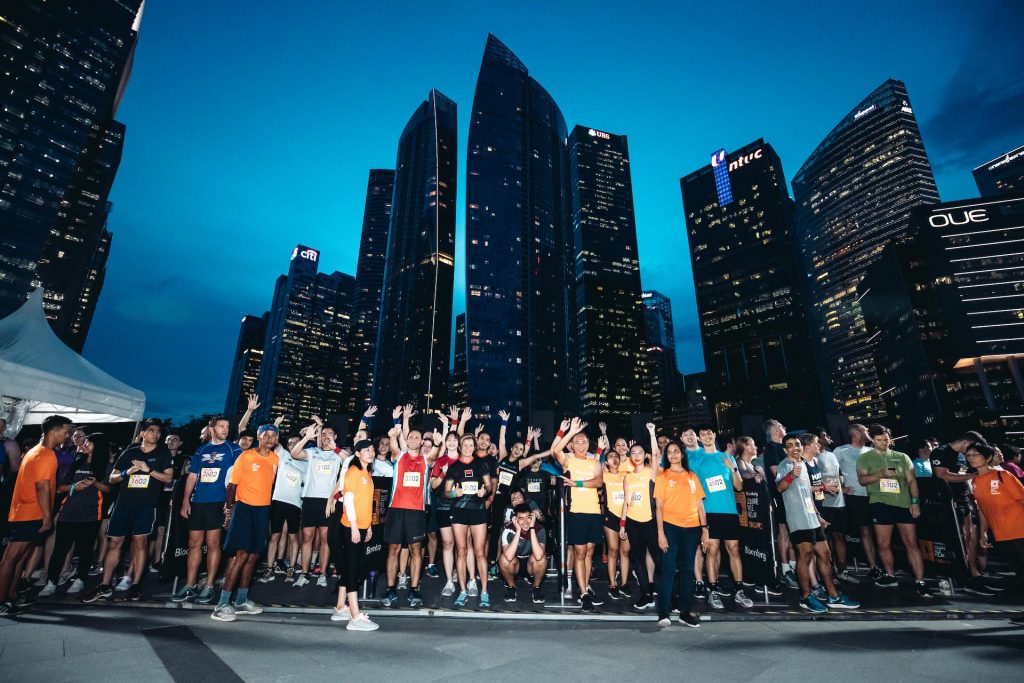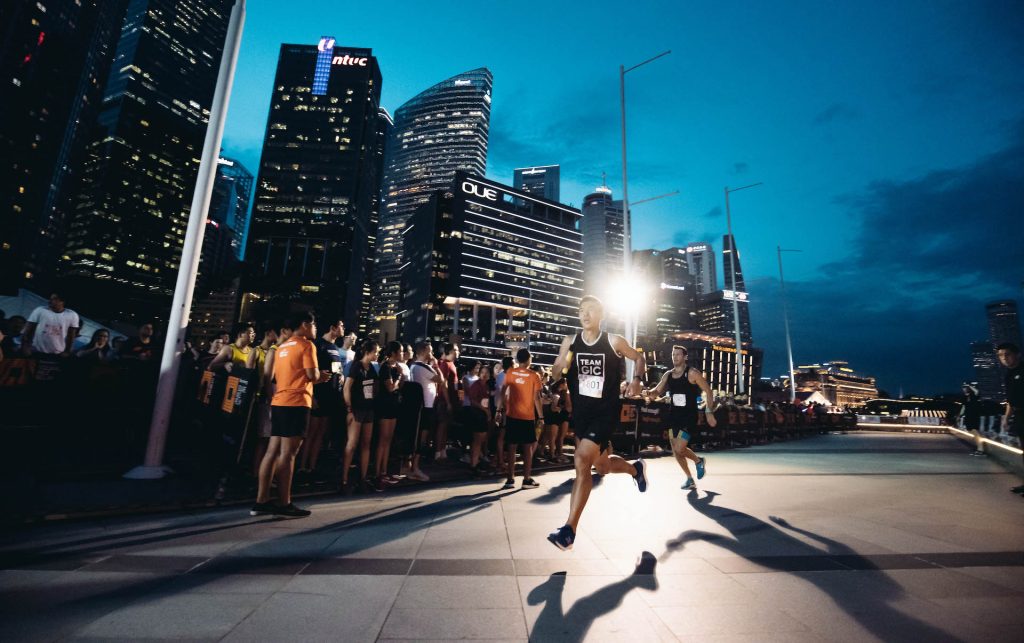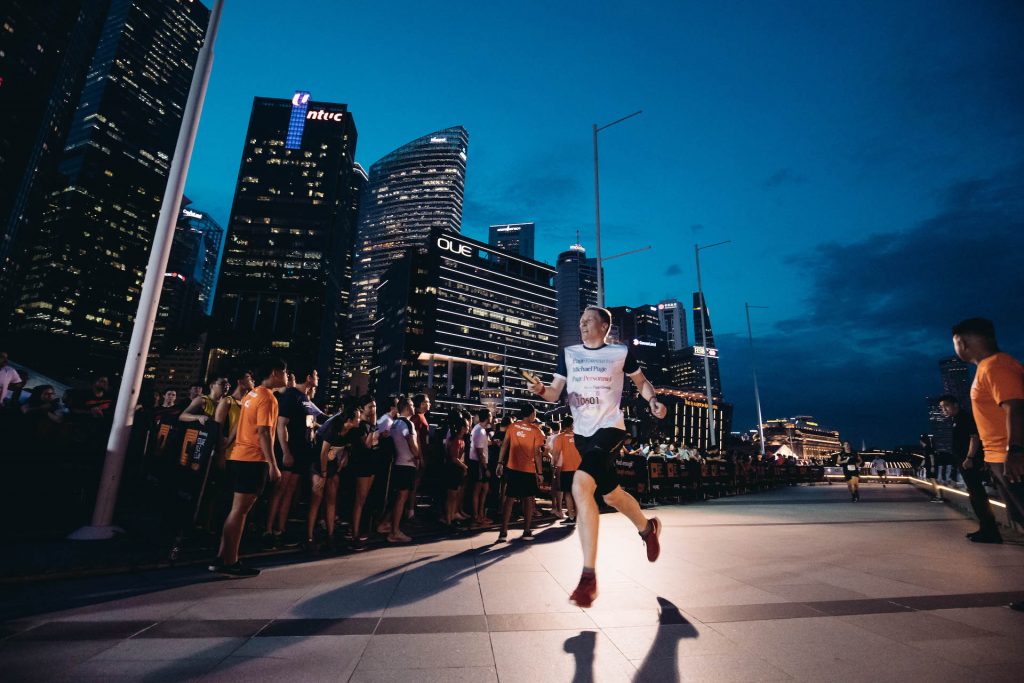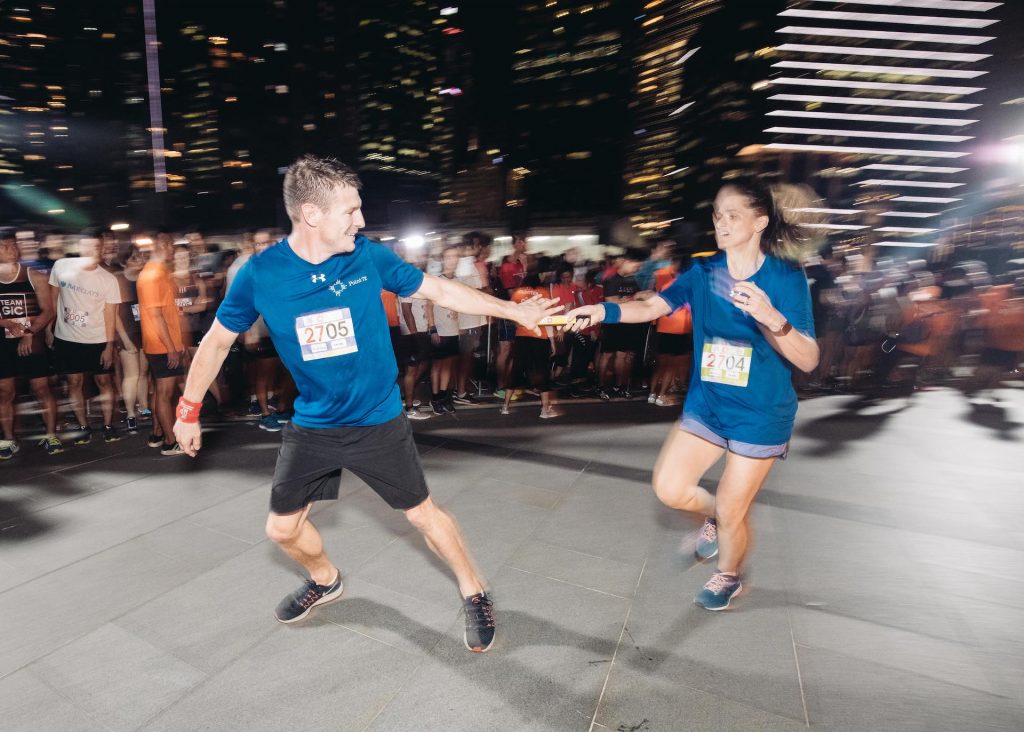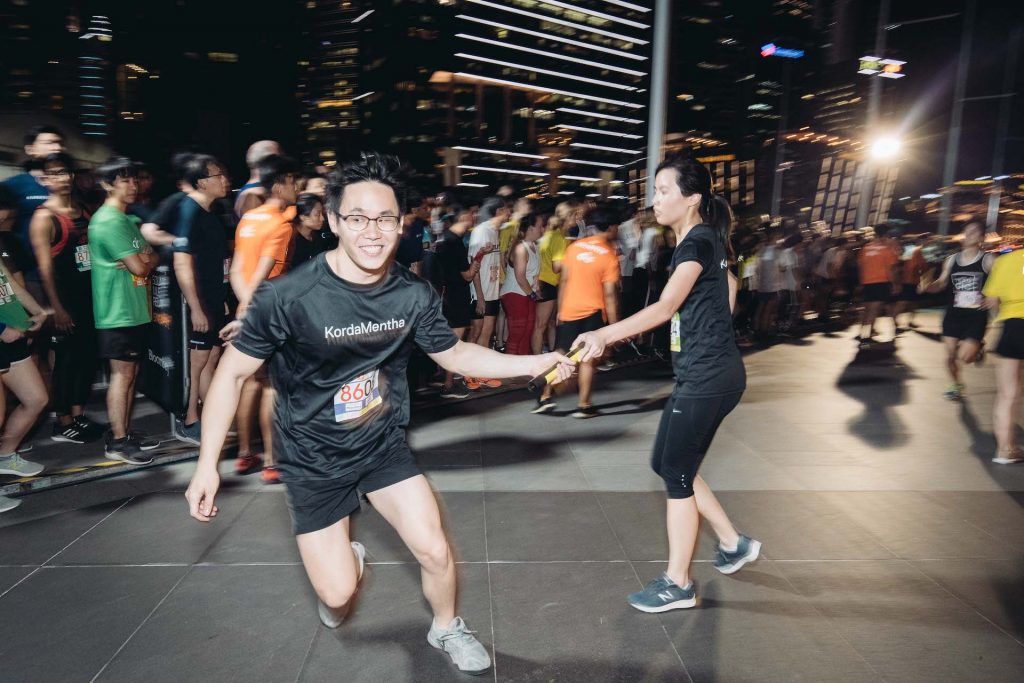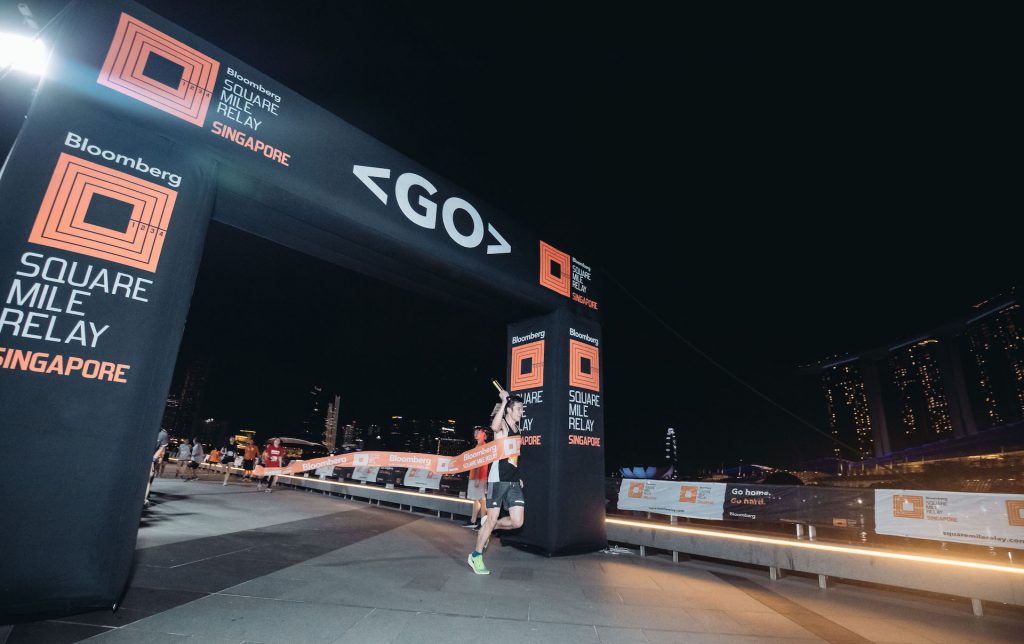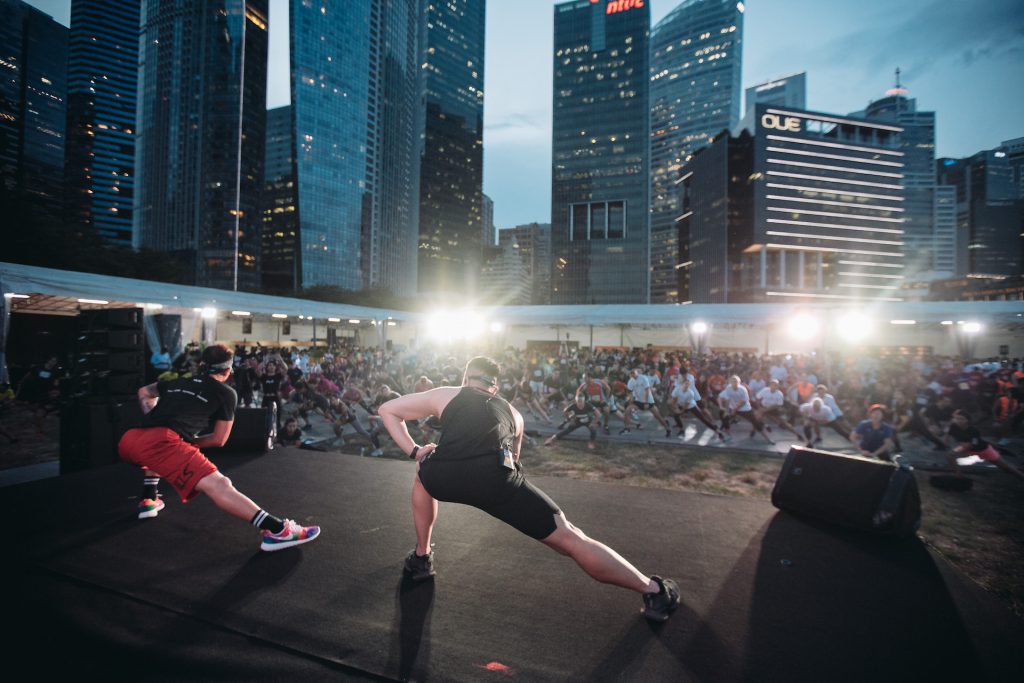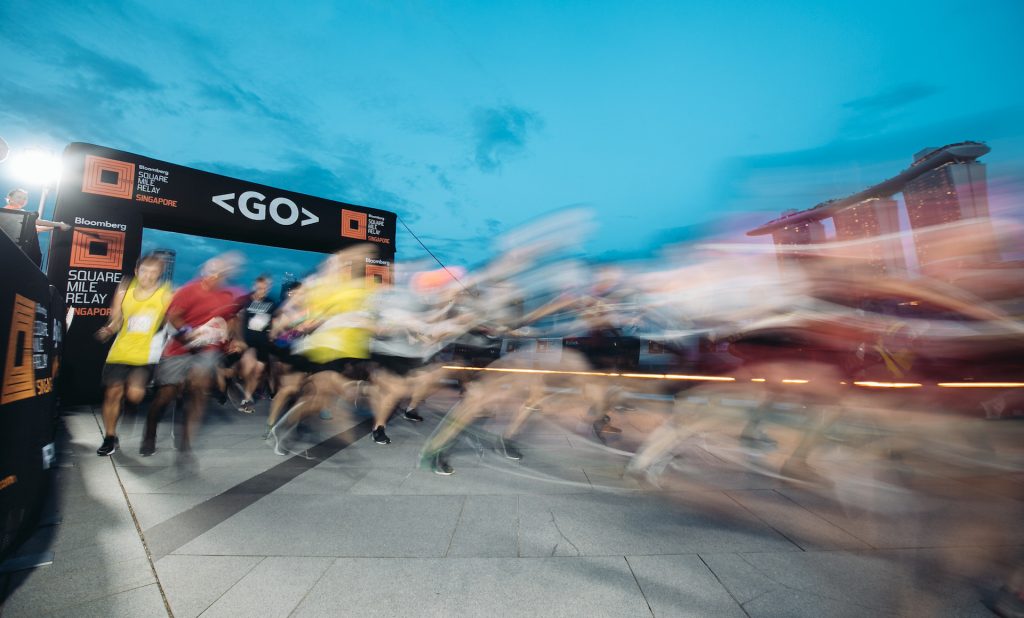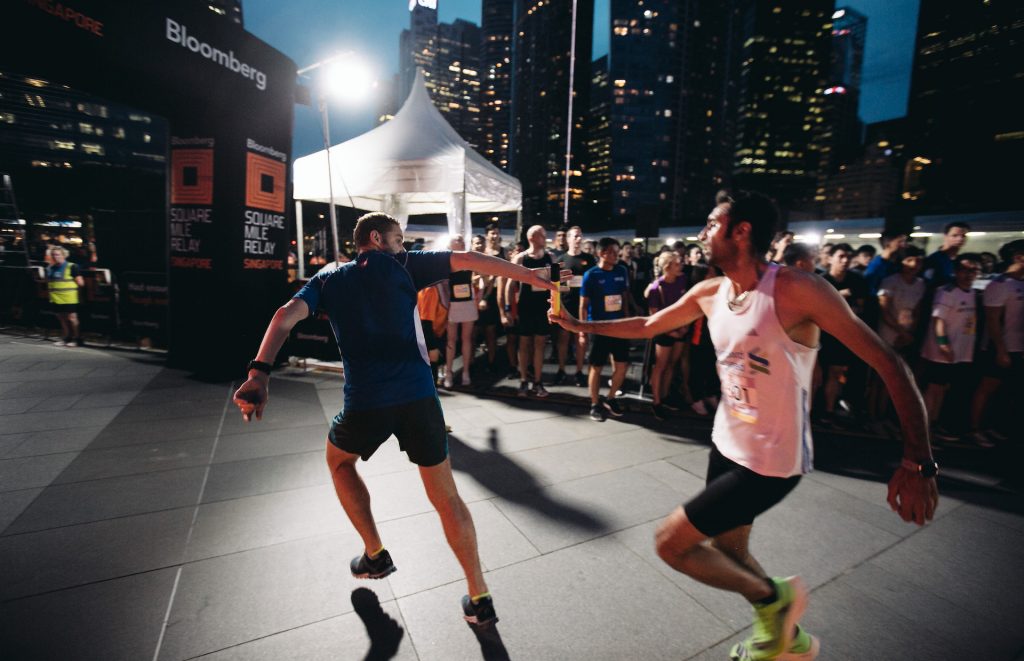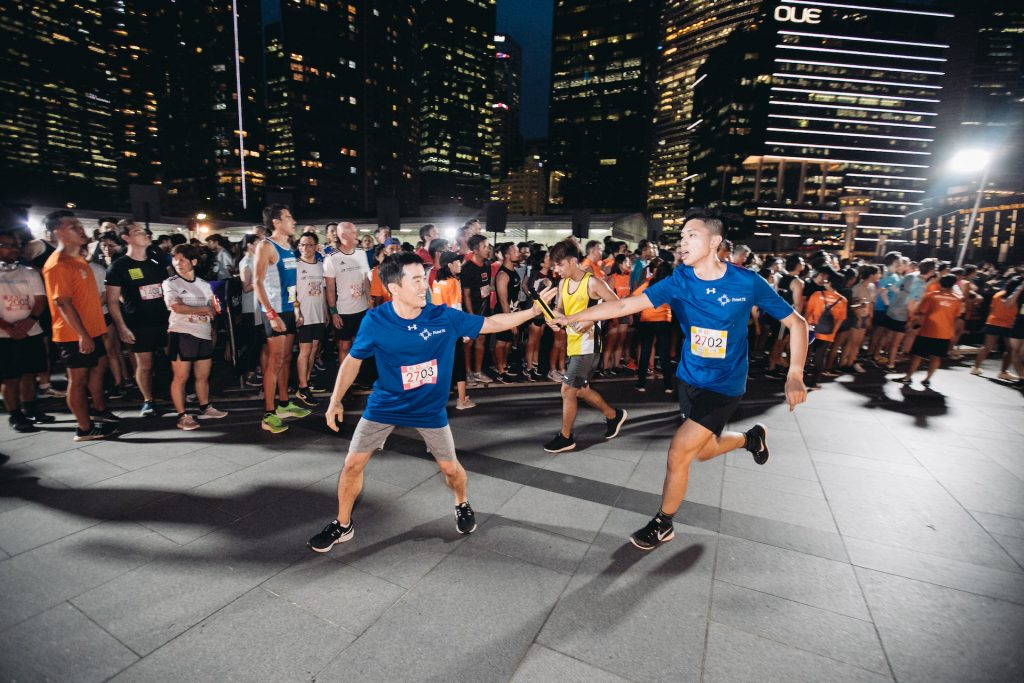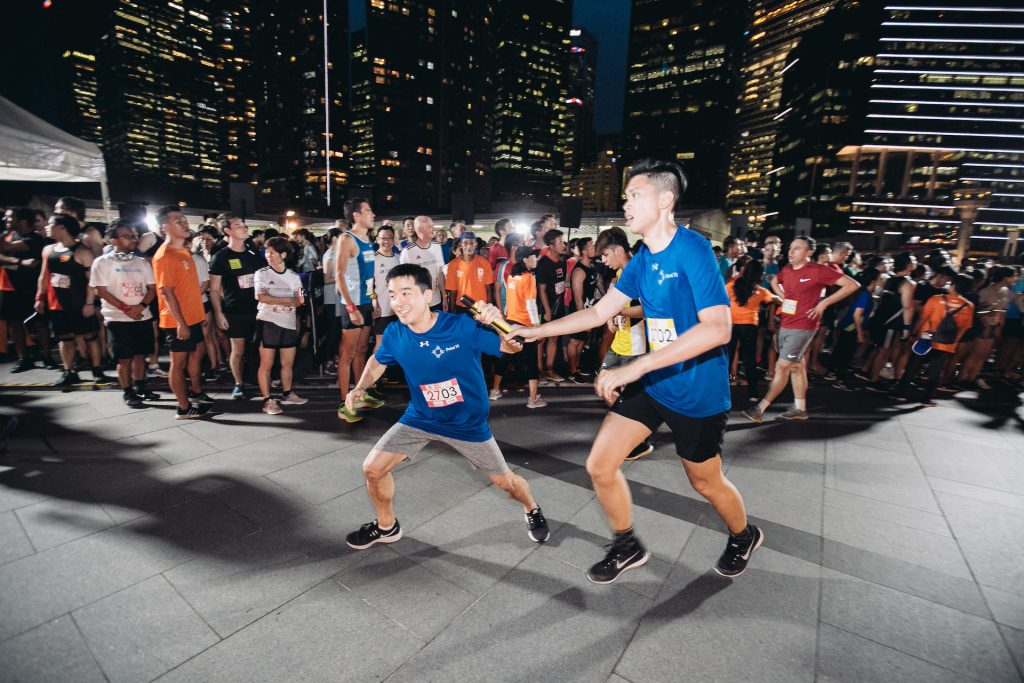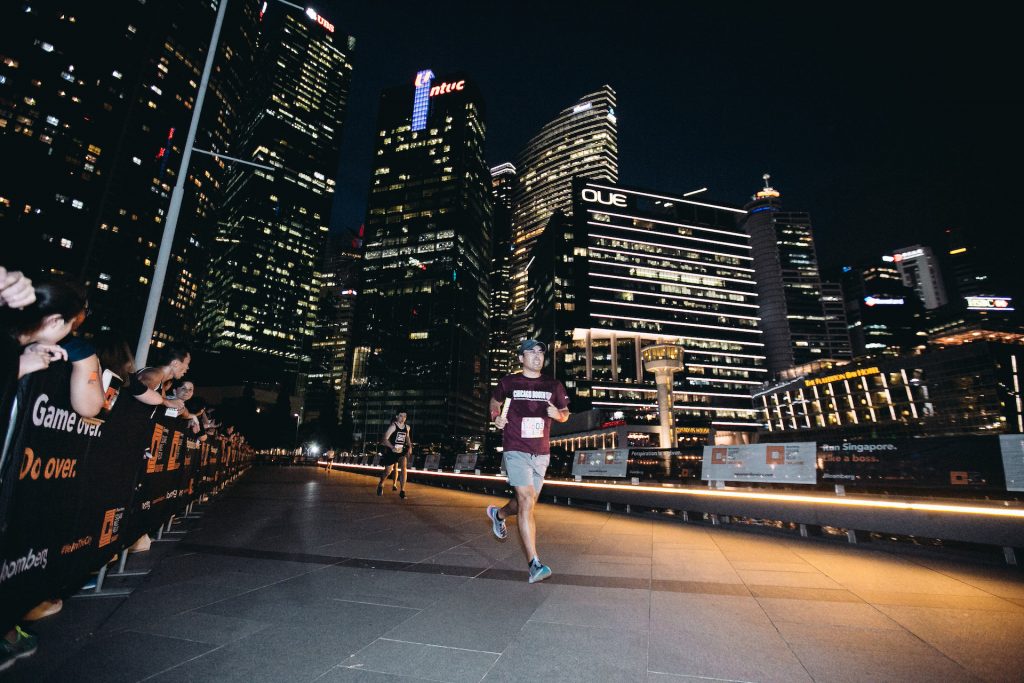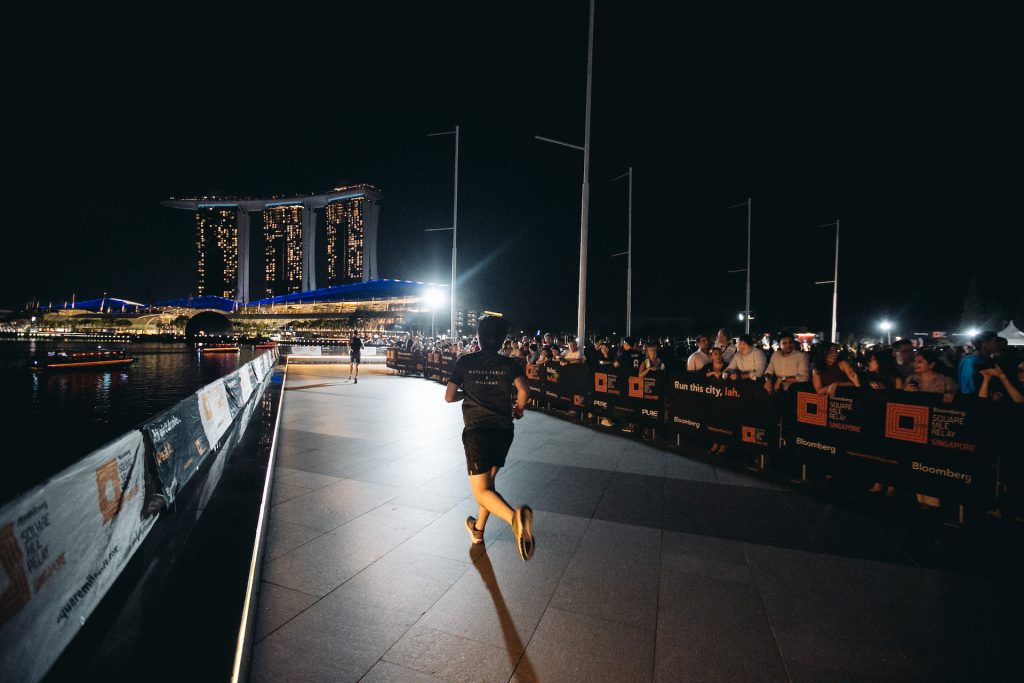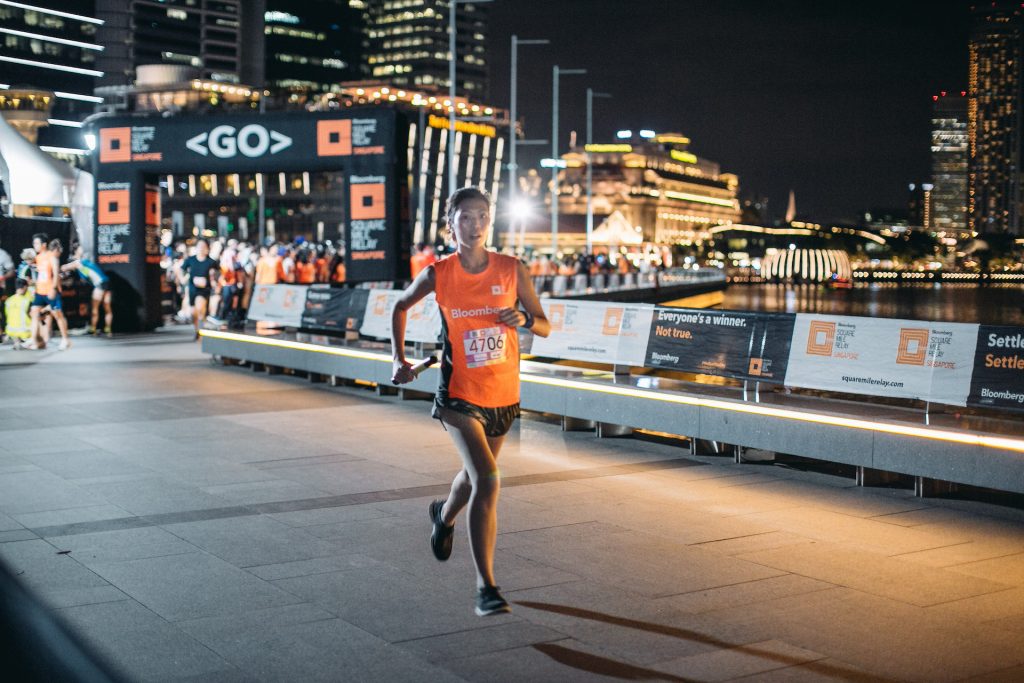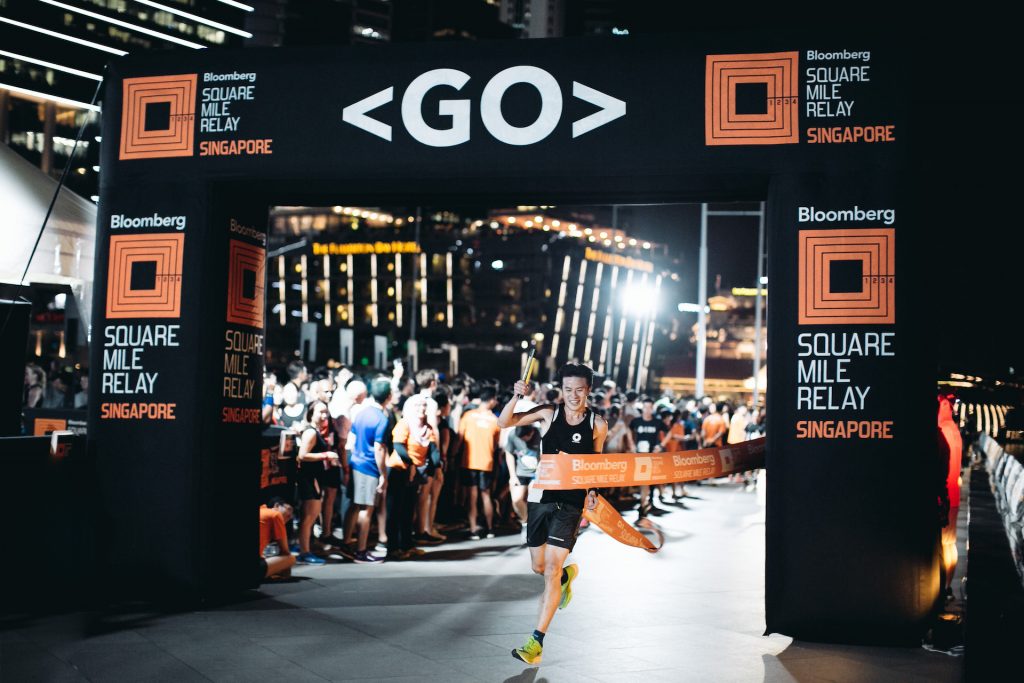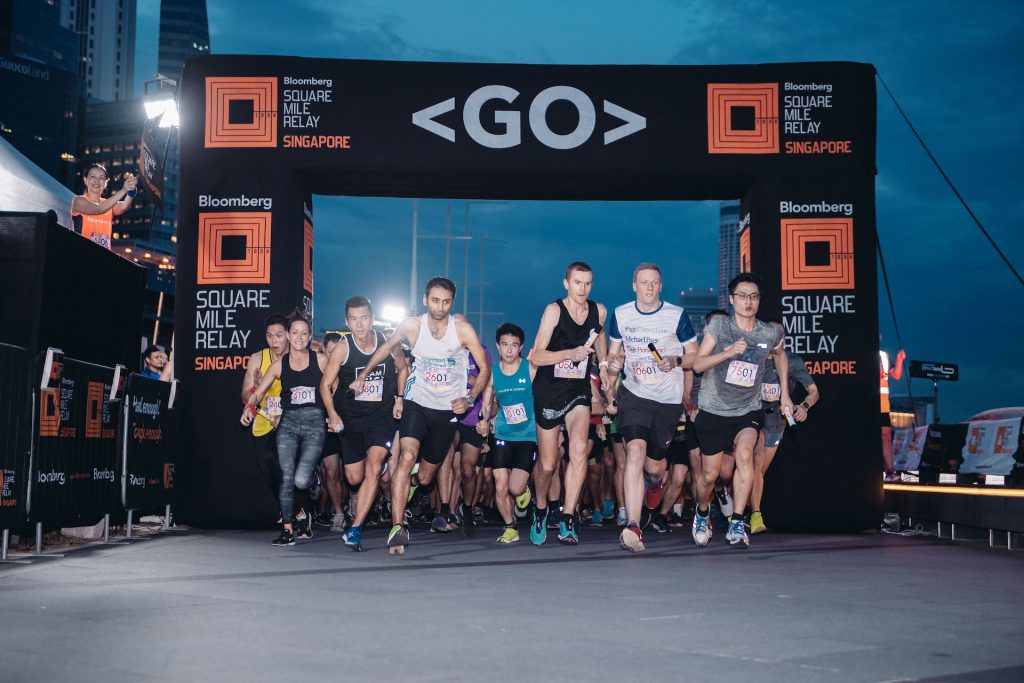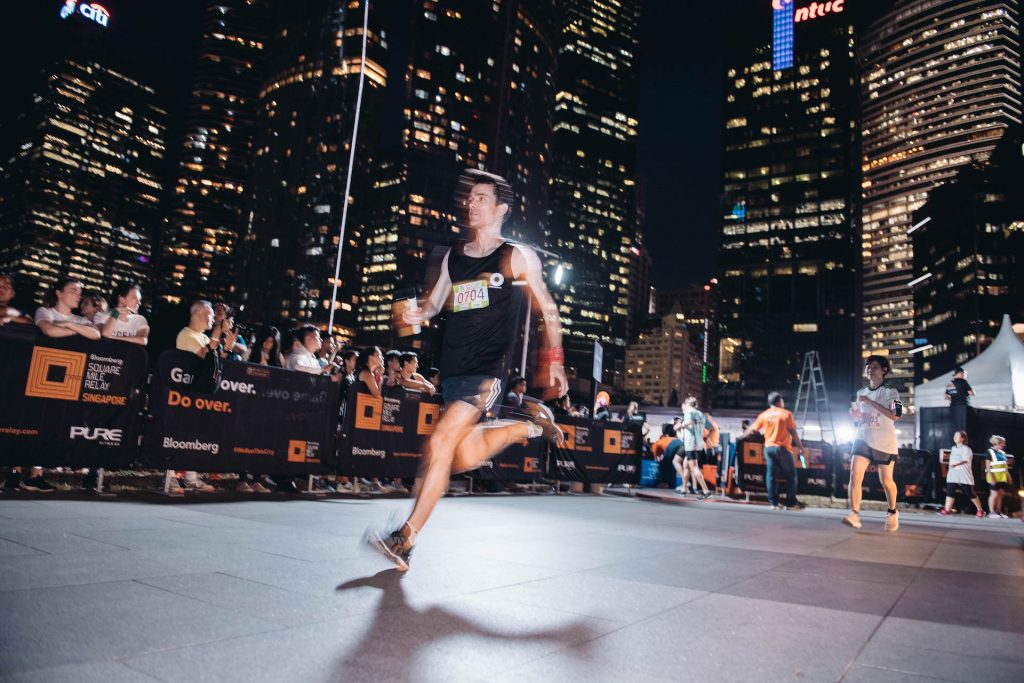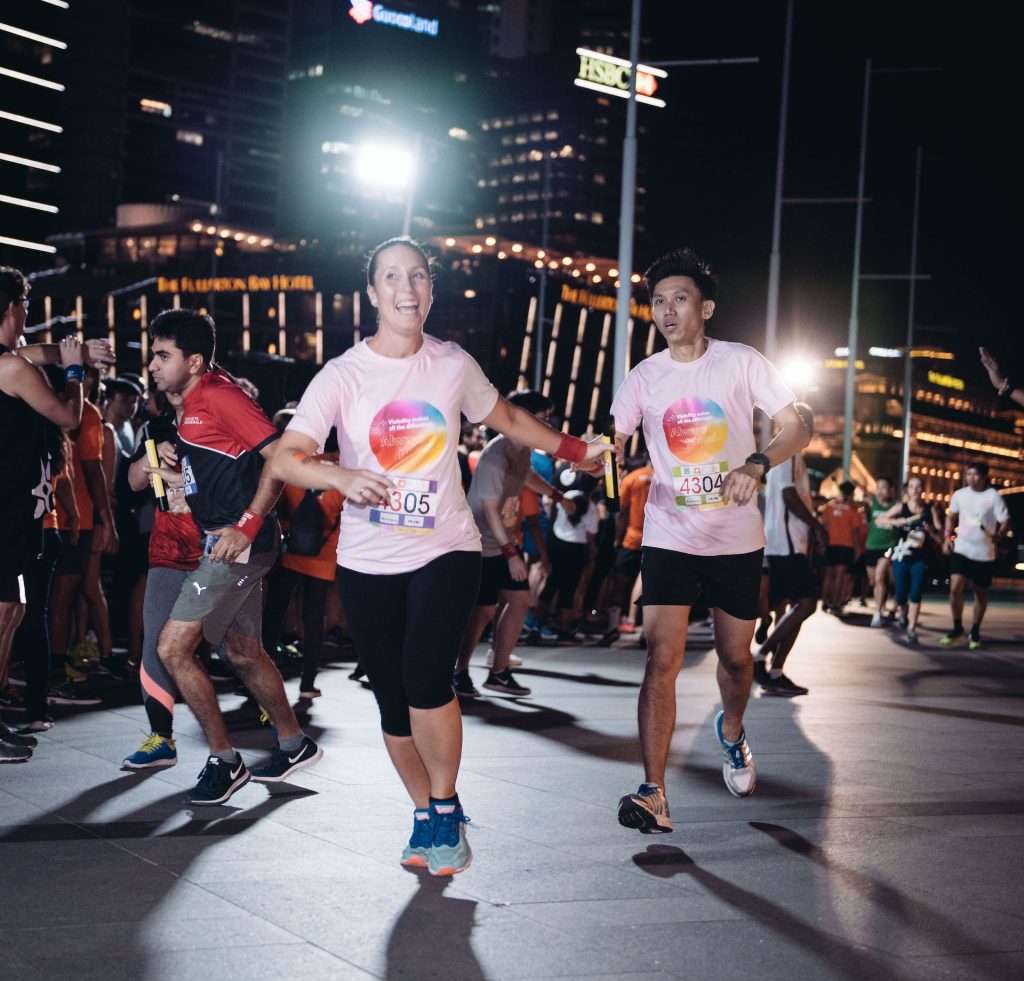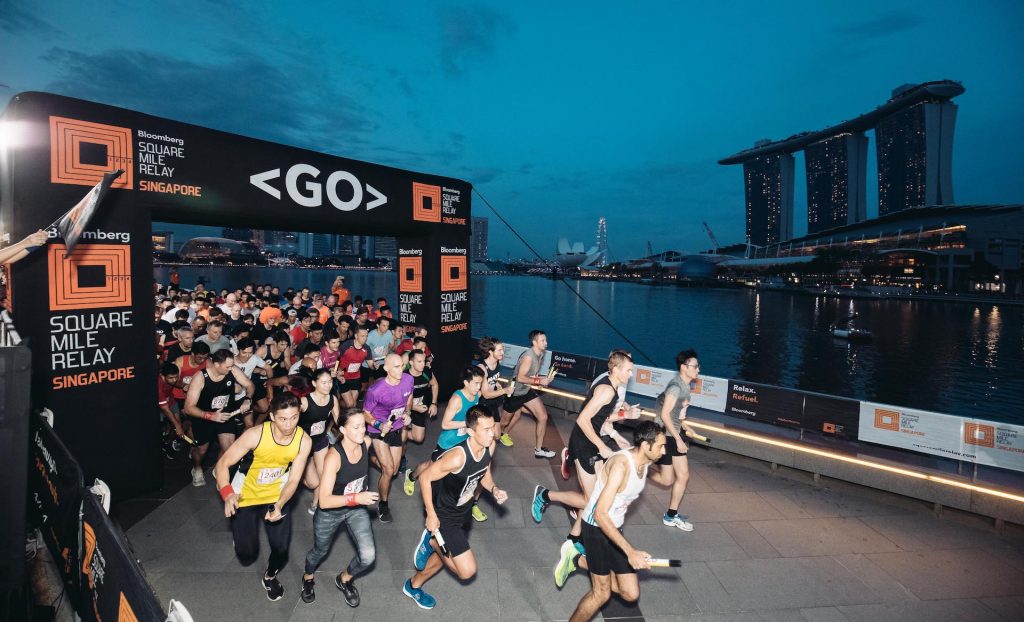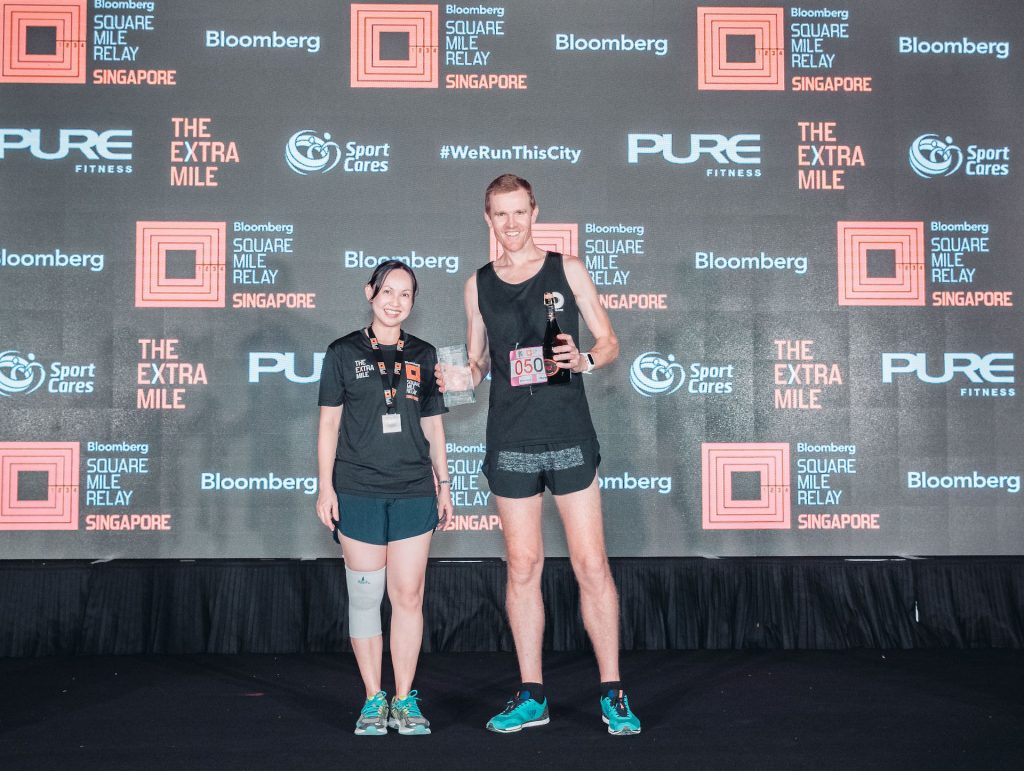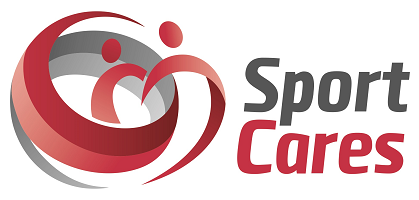 The Extra Mile
In 2019 Sportcares received a donation of S$45,572 to deliver a year-long programme on the issue of Access and Inclusion.
When you run with purpose, you run The Extra Mile – our unique program that makes a tangible social difference to your city, which will last long after the teams cross the finish line.
Simply by participating in the race, 25% of your team's race fee will be donated to The Extra Mile program in Sydney, which will support and promote projects over the next year using the power of sport and physical activity. The best part is, you get to help decide where funds go by choosing a cause you care about and running for it. When you complete your personal profile on our website you will choose one of three cause to run for. Then, on race night, your lap in the Bloomberg Square Mile Relay won't just be for your team, but also for The Extra Mile cause you selected.
The cause with the quickest average time will win a minimum donation of US$20,000, which our partner charity will use to address the winning cause across a yearlong project. More information on the charity partner and the chosen causes for 2020 will be announced shortly.