Singapore
Next Race: 13 October 2022
The Bloomberg Square Mile Relay Singapore has officially hit capacity, with all teams being snapped up at an unprecedented rate ahead of the race on Thursday 13 October. Around 1500 runners will take on the unique one-mile route, starting and finishing at The Promontory, Marina Bay, all in a bid to be crowned the 'Fastest Firm In The City'.
Our waiting list is now open, should a space become available you will be notified by email.
**Please note, every participant and spectator has to show proof of vaccination (or that they are ineligible for vaccination due to disease if not vaccinated) before they enter the venue.
-----------------------
Hospitality Packages
If you would like to purchase additional hospitality packages, please fill in the form HERE and we will be in touch.
Package options:
- 1x Food & Drinks (main meal, dessert and three drinks) - $60
- Drinks (three drinks) - $25
-----------------------
Can't take part in the race this year? You can still join our global community and have an impact through our charity program, The Extra Mile, by registering for our free-to-access Bloomberg Square Mile Virtual Club.  We are committed to annually donating US$390,000 to The Extra Mile, and this year each charity partner in our 13 race cities will receive US$30,000 to address a local cause.
Our exclusive platform encourages you to get active in order to improve your mental and physical wellbeing through a range of activities, challenges and races. You can take part alongside your colleagues or other members and companies within the global community - you can even create your own bespoke company event!
Who's competing?
1. Blackstone
2. Aquila Capital Renewables Asia
3. Bloomberg
4. Barclays
5. Millennium Capital Partners
6. Mastercard
7. Ferrero Asia Pacific
8. Emirates NBD
9. Point72
10. Fullerton Fund Management Company Limited
All Companies
Proudly sponsored by: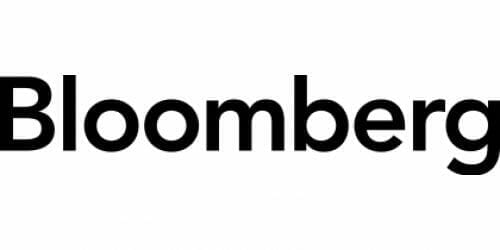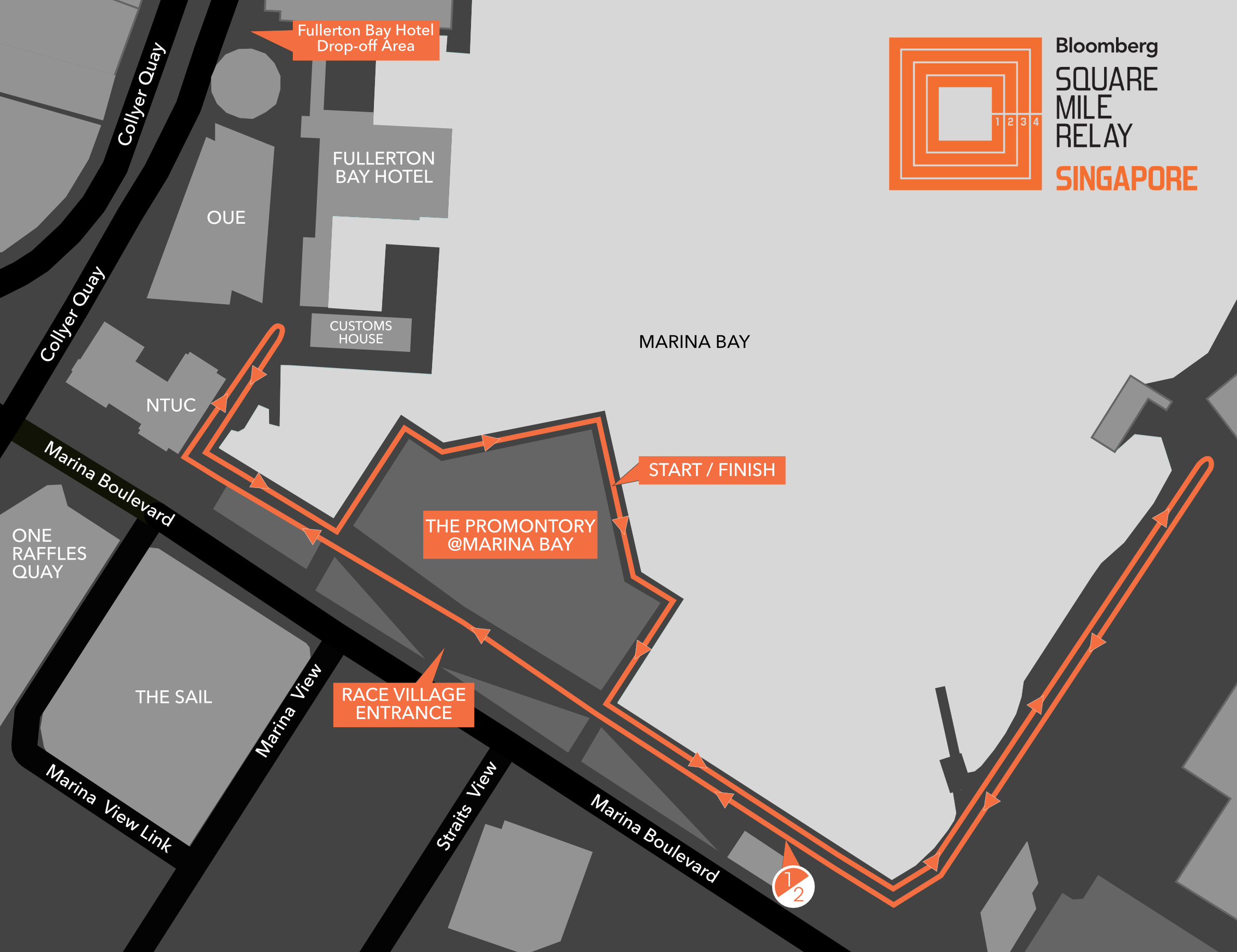 The unique one-mile (1.6km) route for the race in Singapore is synonymous with the Bloomberg Square Mile Relay – starting from the Promontory @ Marina Bay, runners will have to navigate twists and turns on a challenging course that takes full advantage of Singapore's stunning skyline, right in the heart of the Lion City's financial district.
17:00
Captains arrive to register and collect batons & bibs
18:00
Team members to have arrived
18:30
Official Race Briefing
18:40
Official race warm-up
18:55
First runners in race pens
19:00
Race starts & hospitality opens
20:30
Race finish and After-party
20:45
Awards Presentation
22:00
Race Village closes
Check out the highlights from last year's race: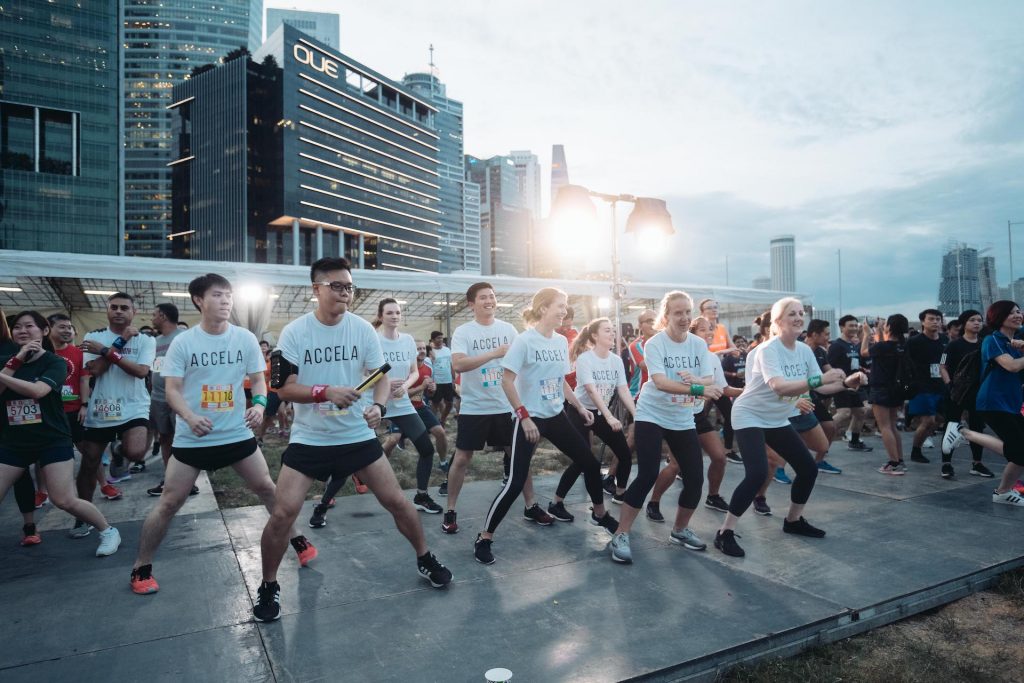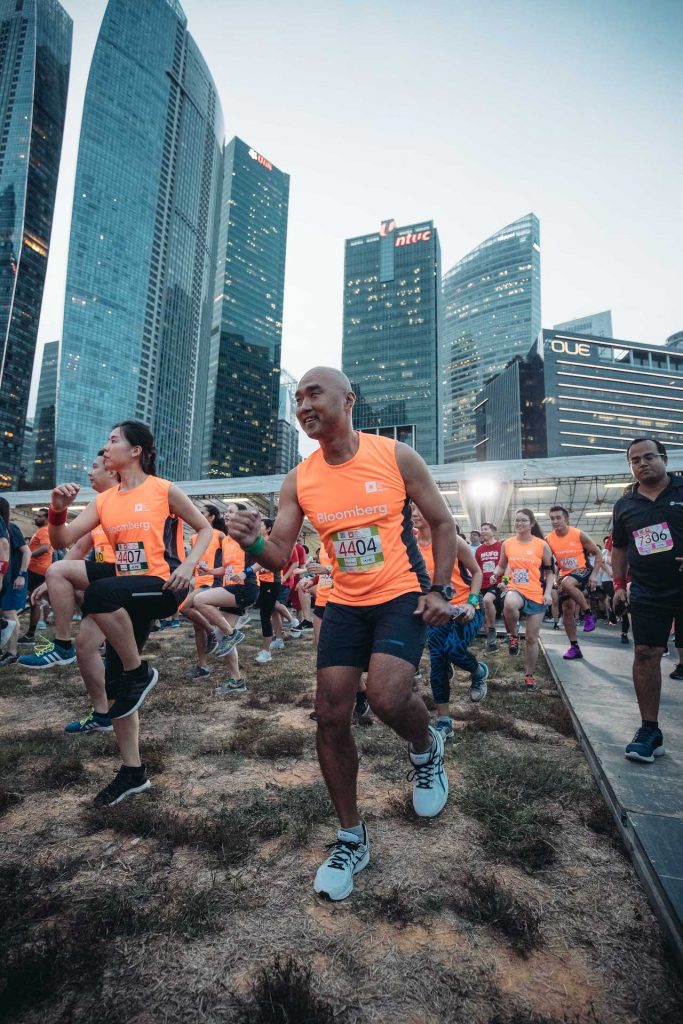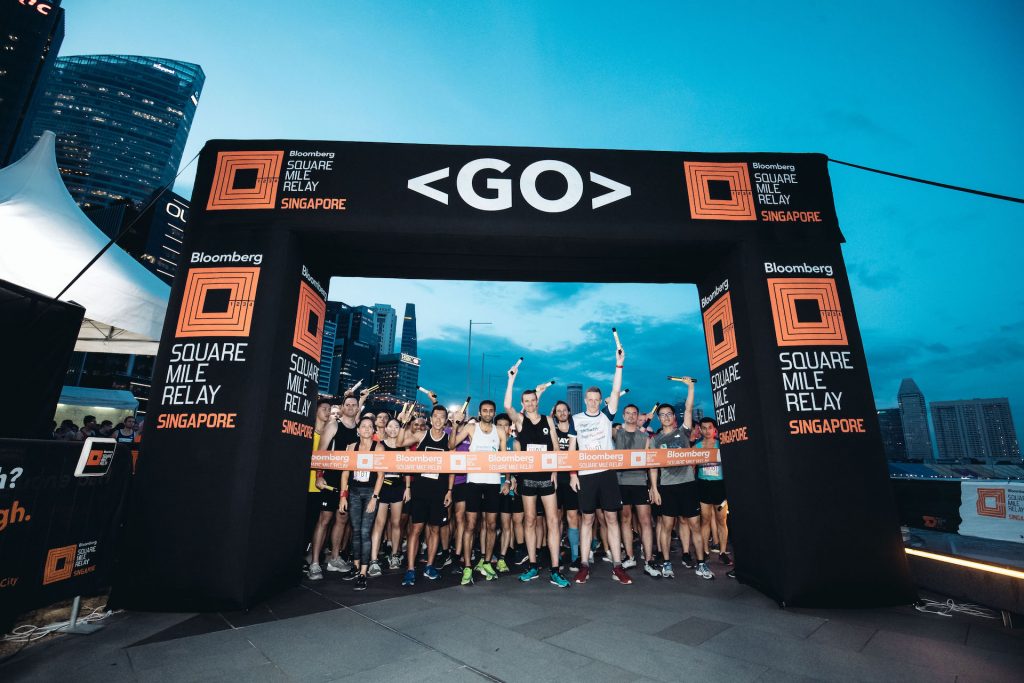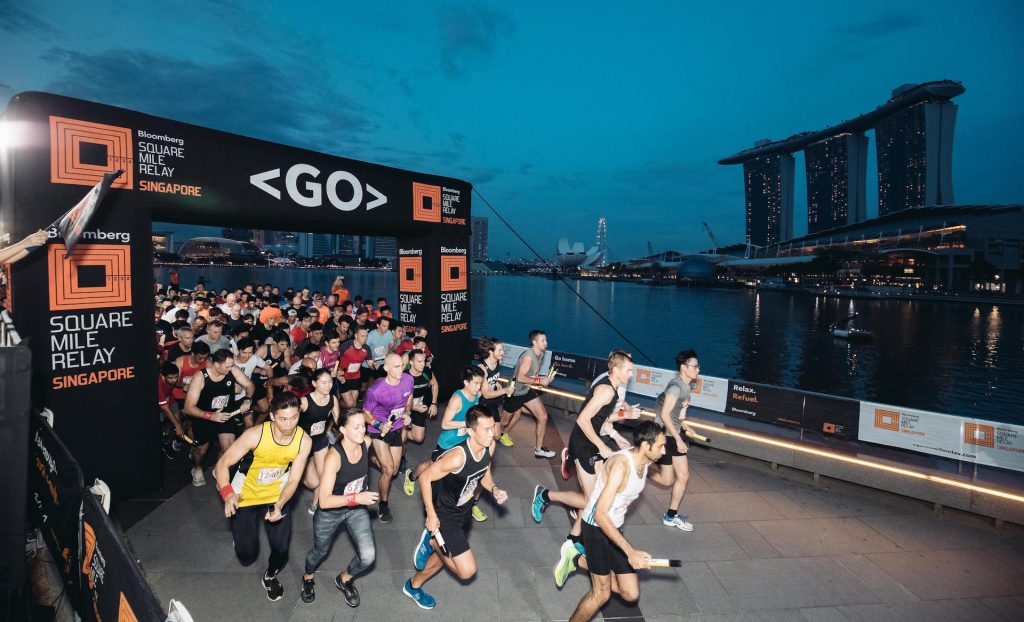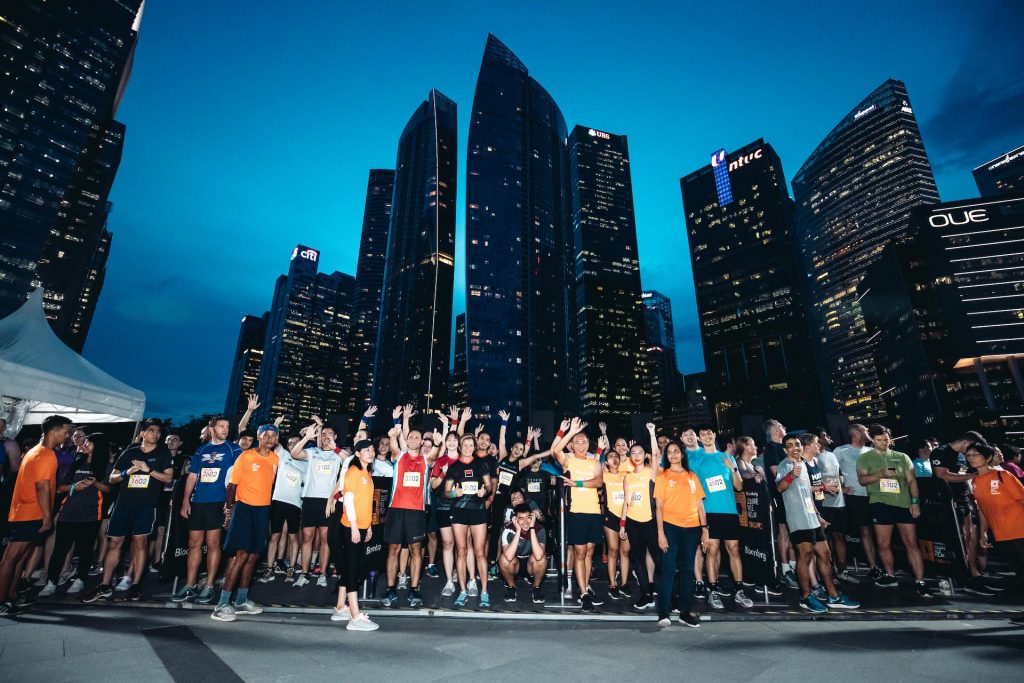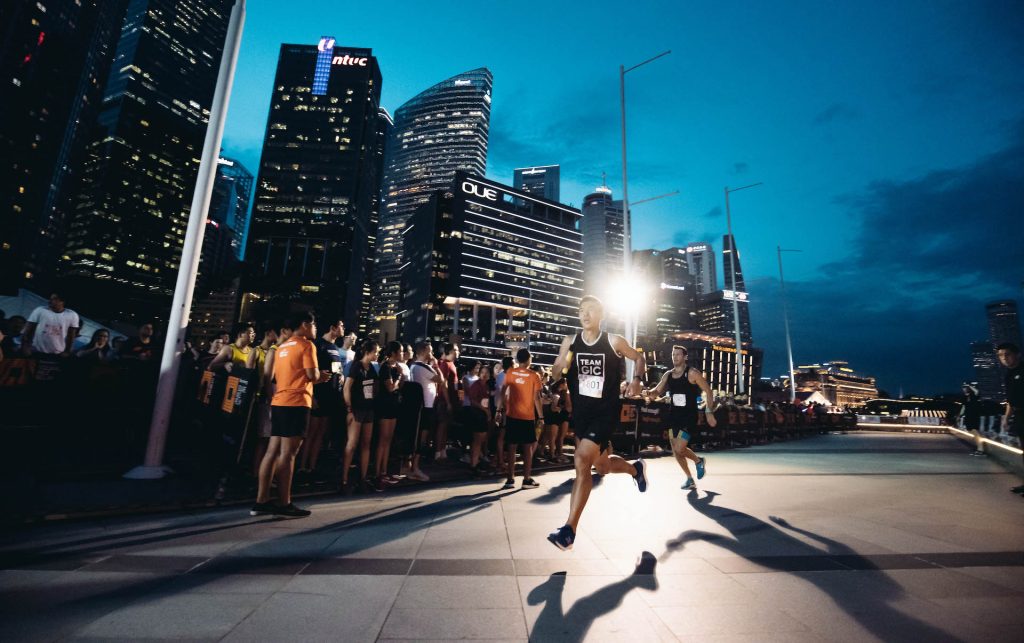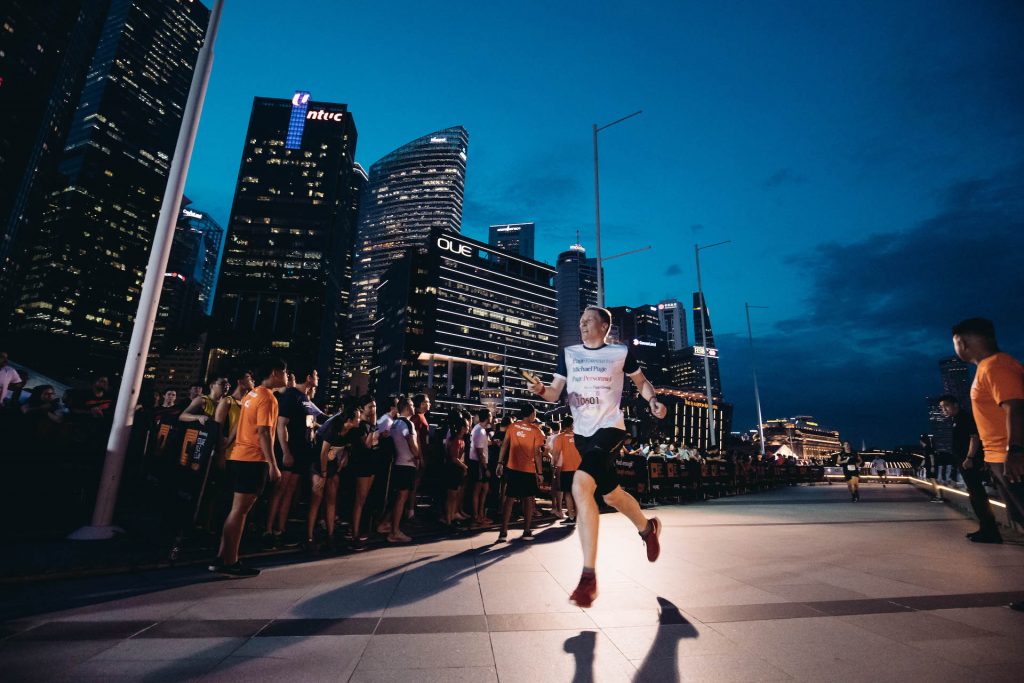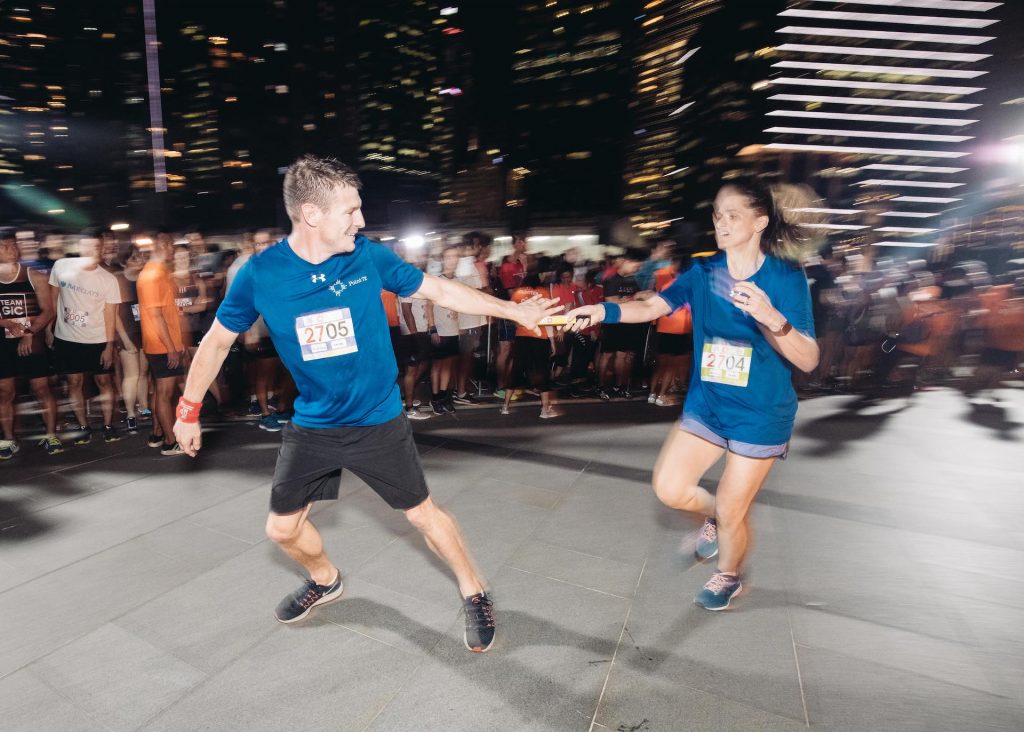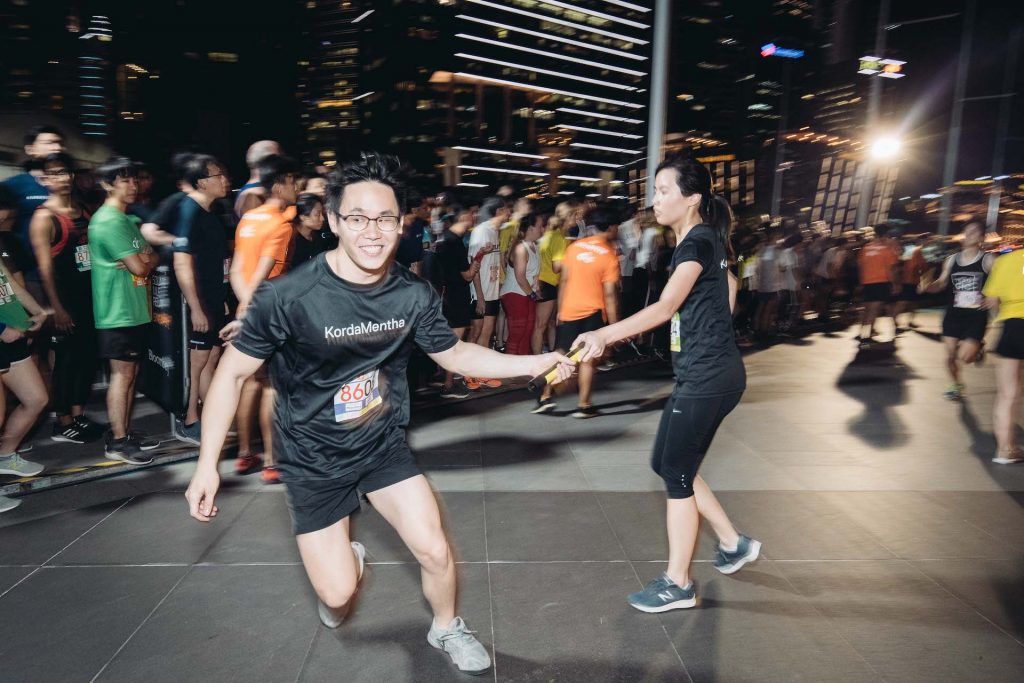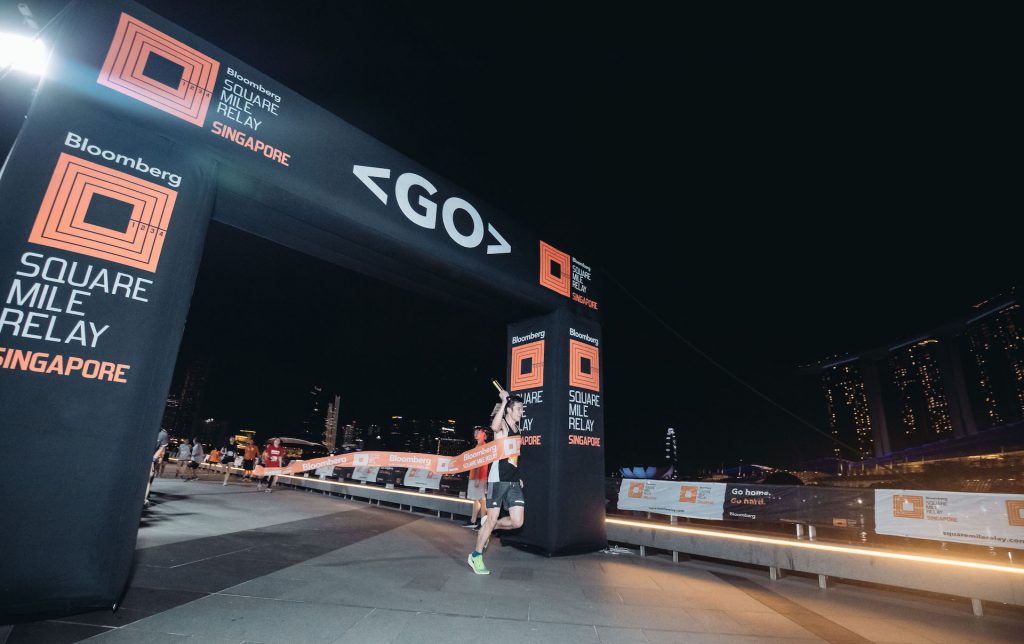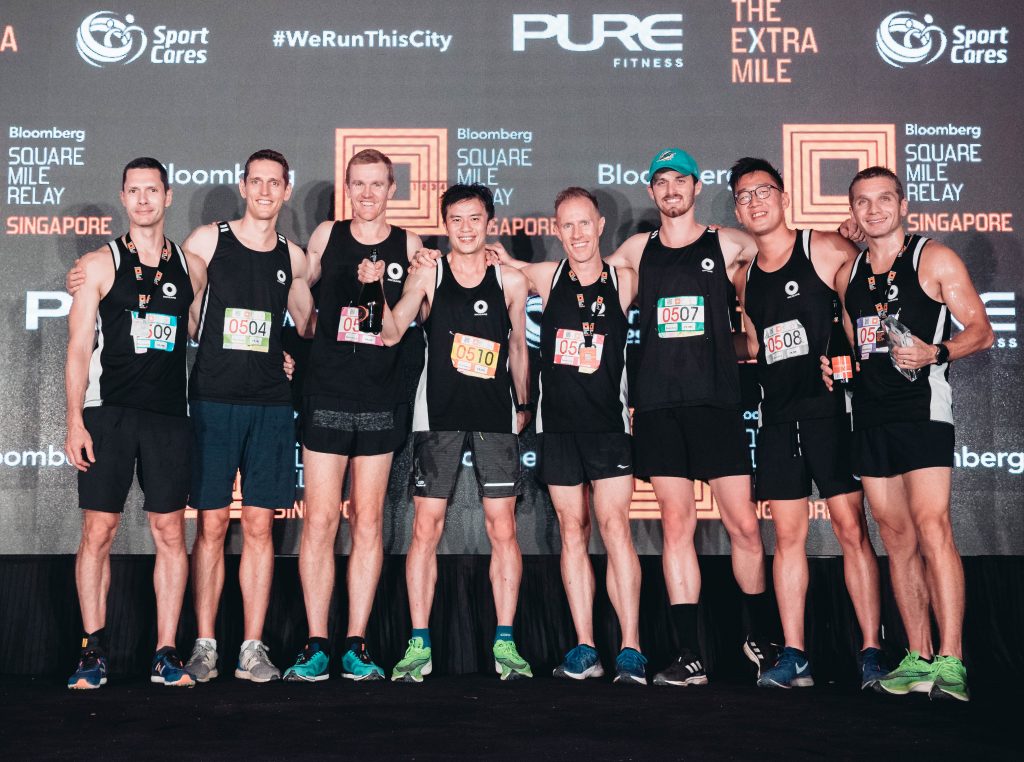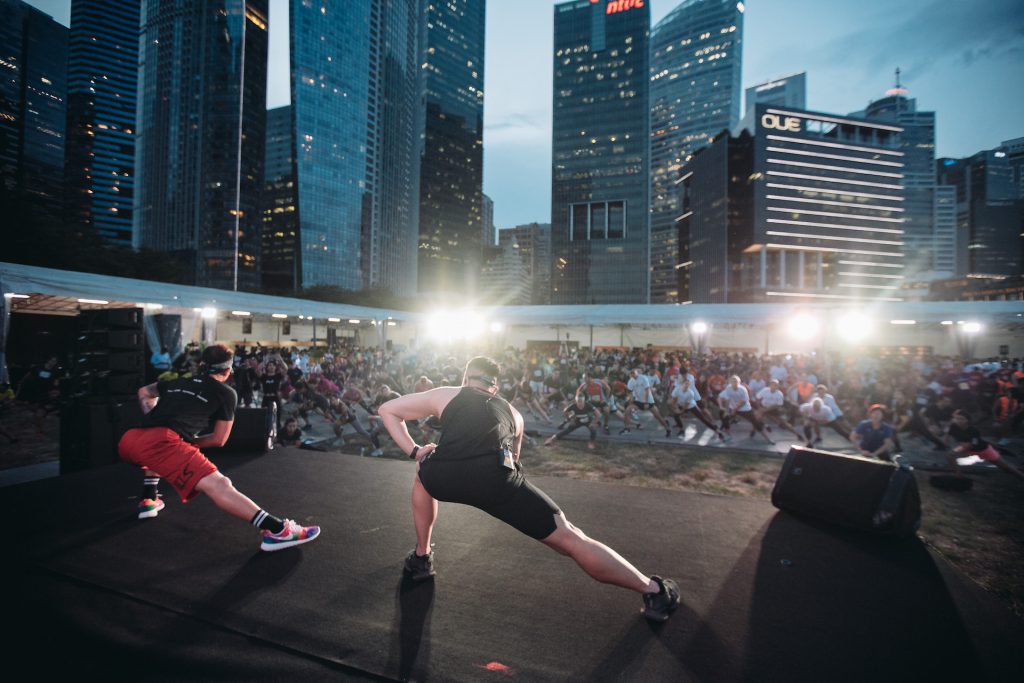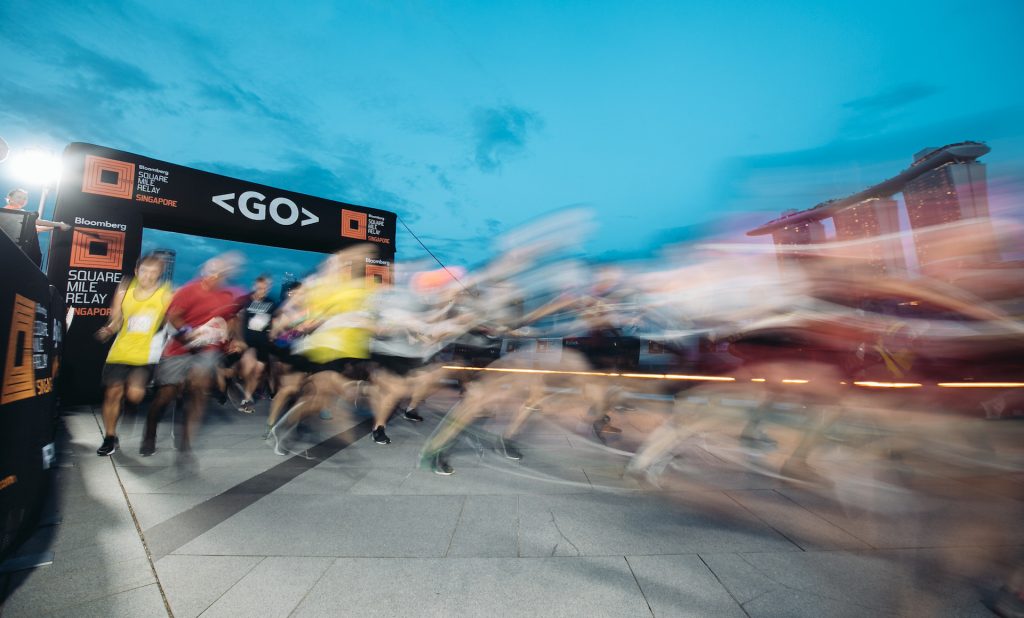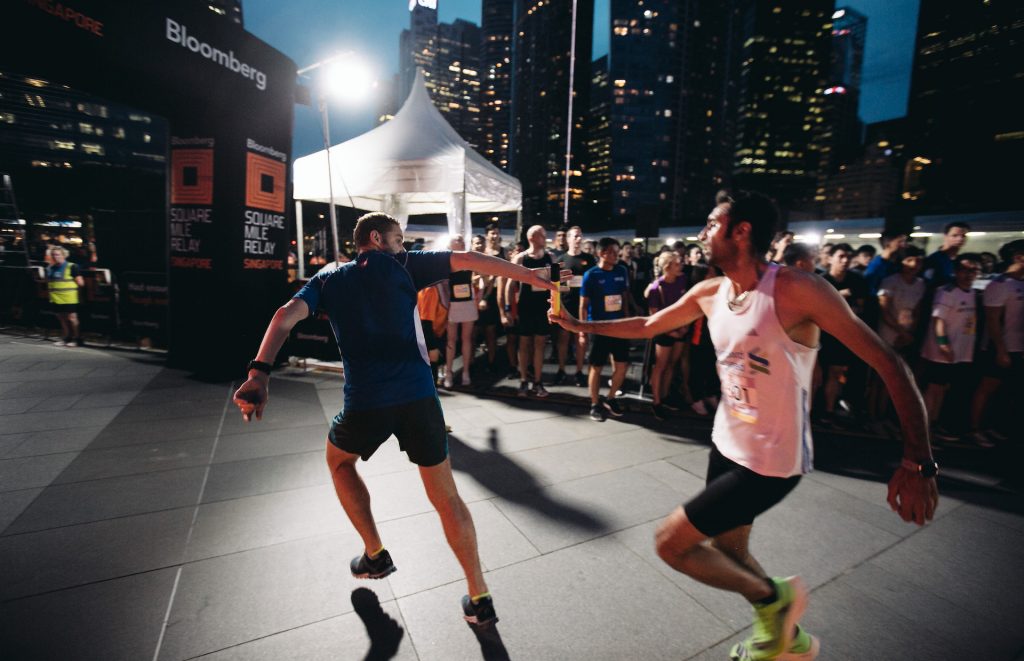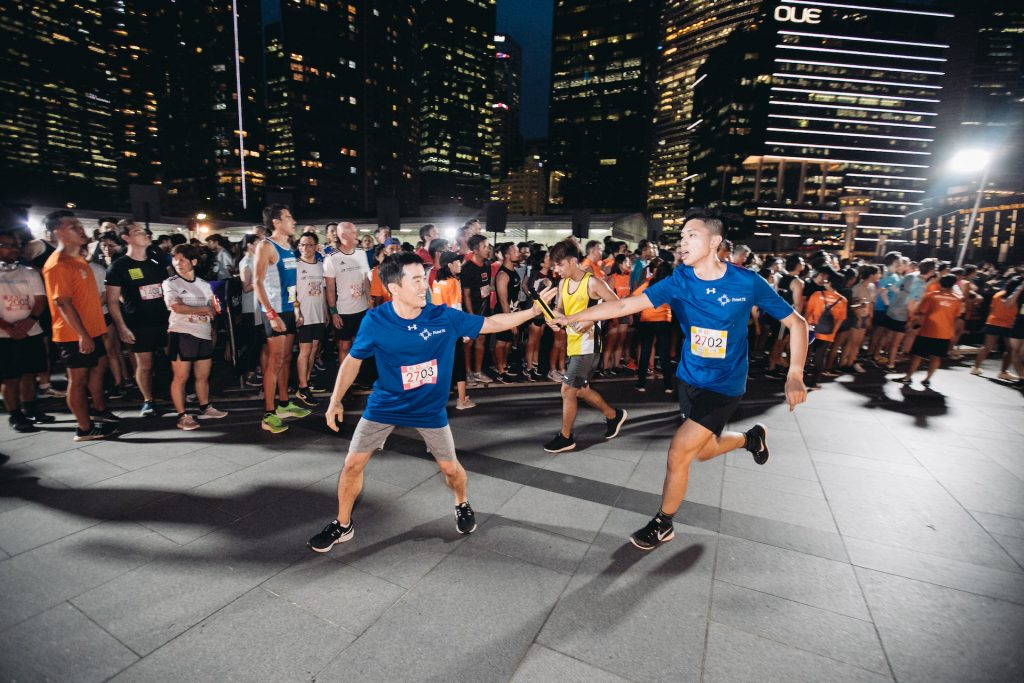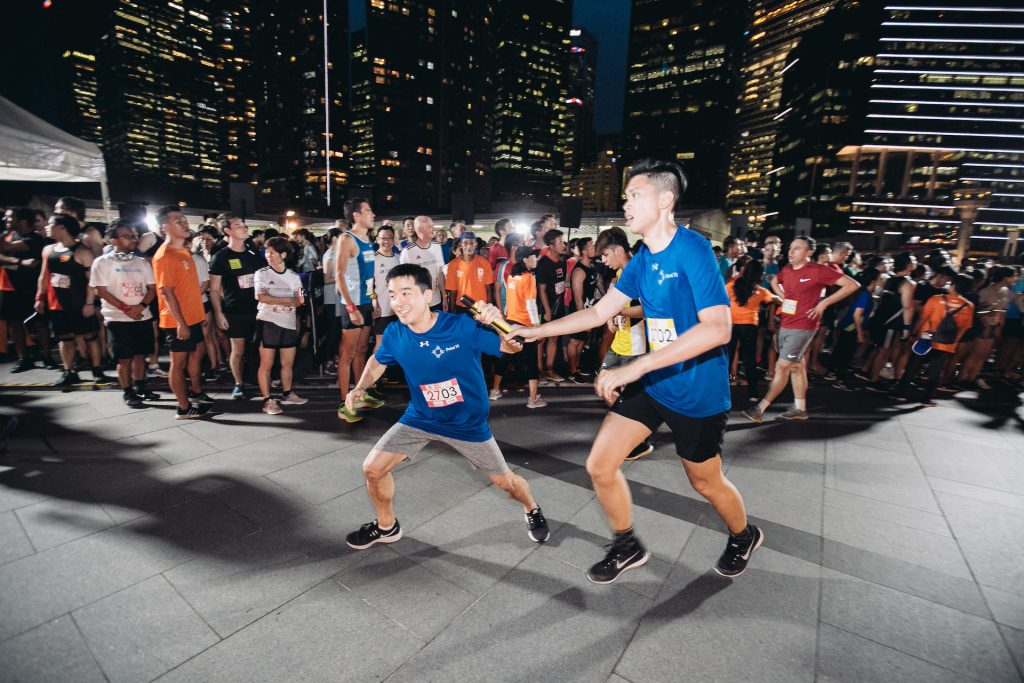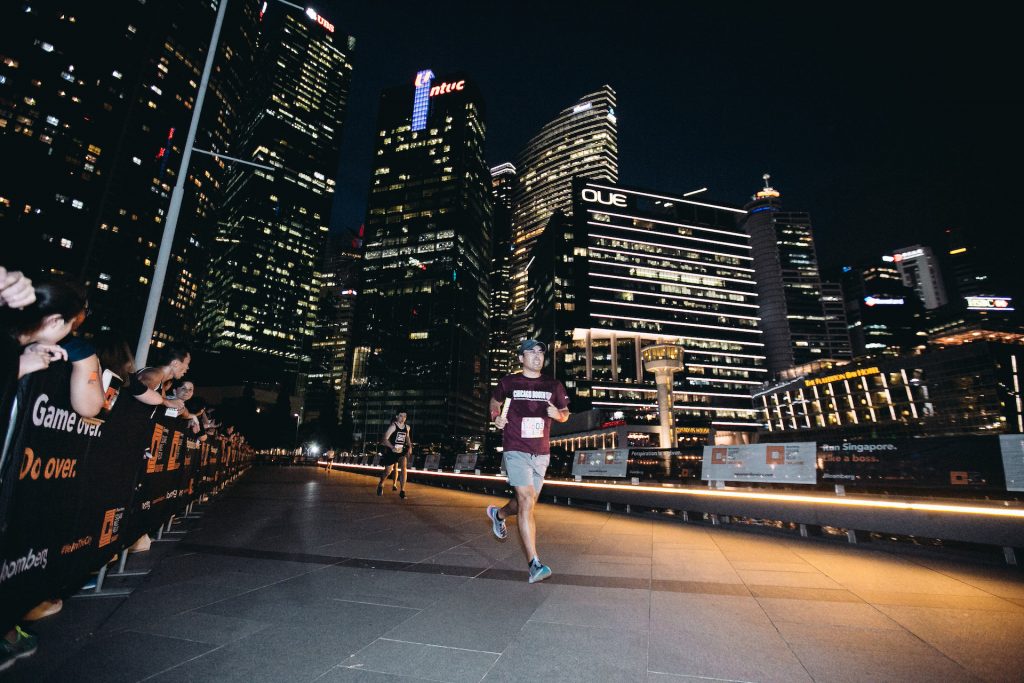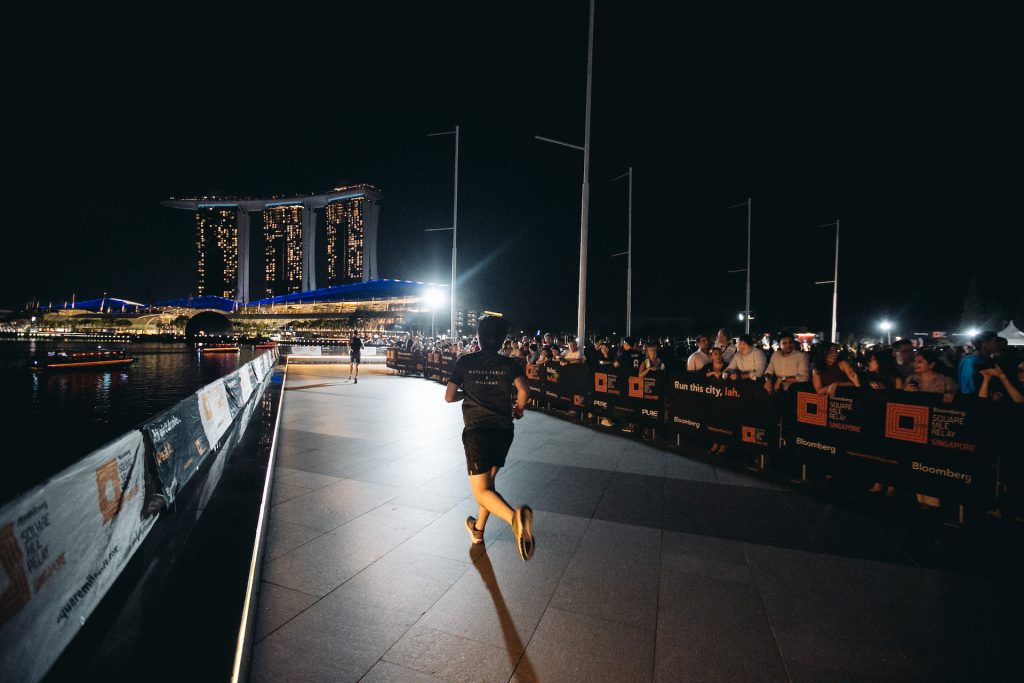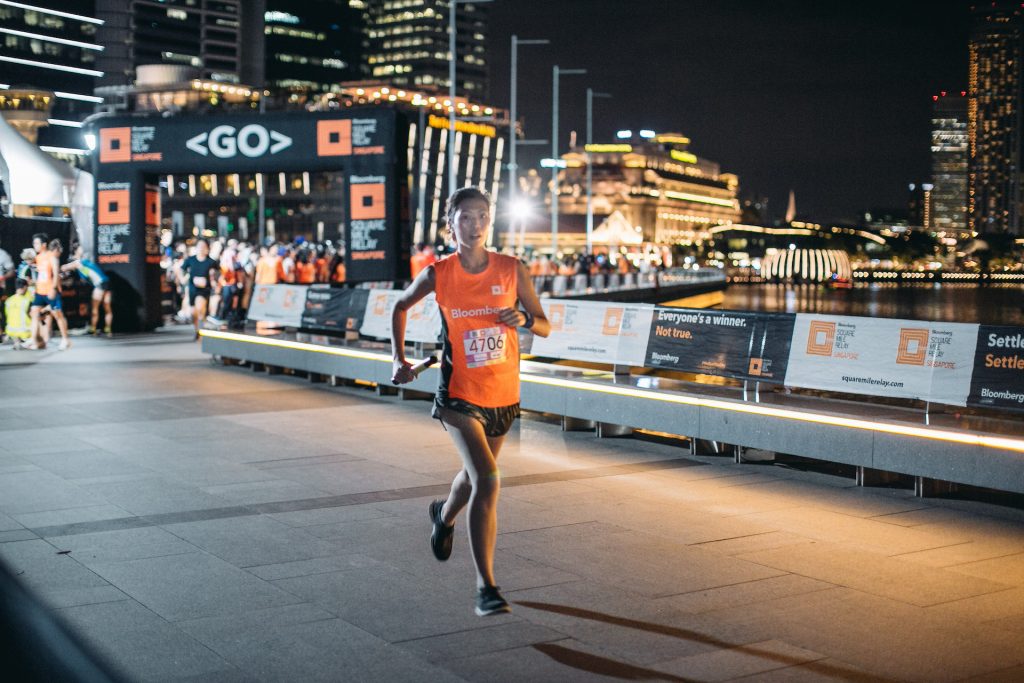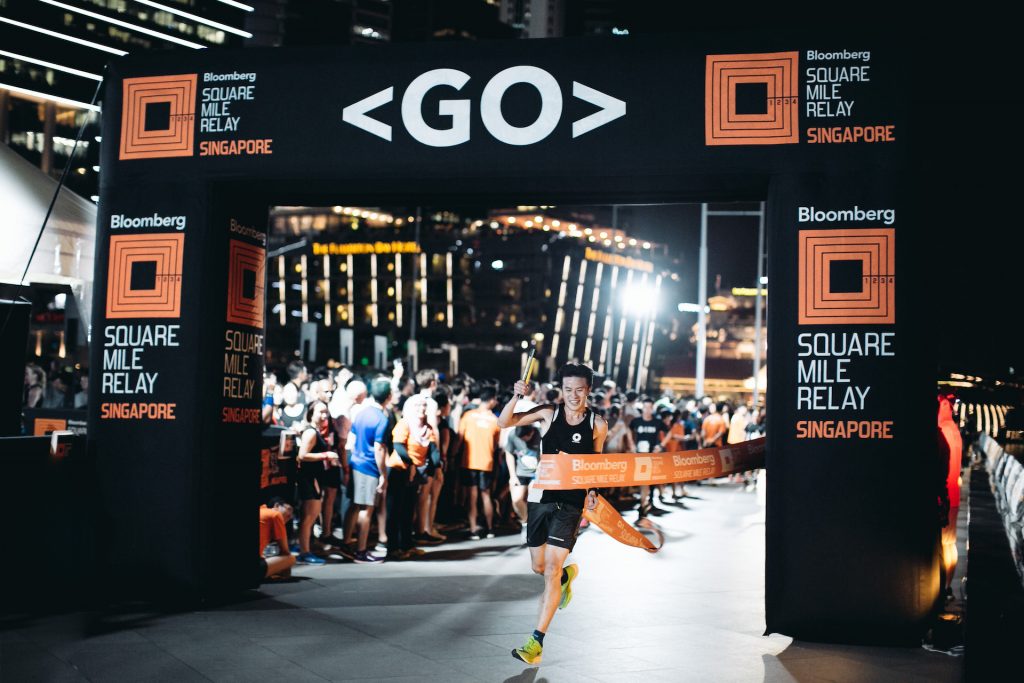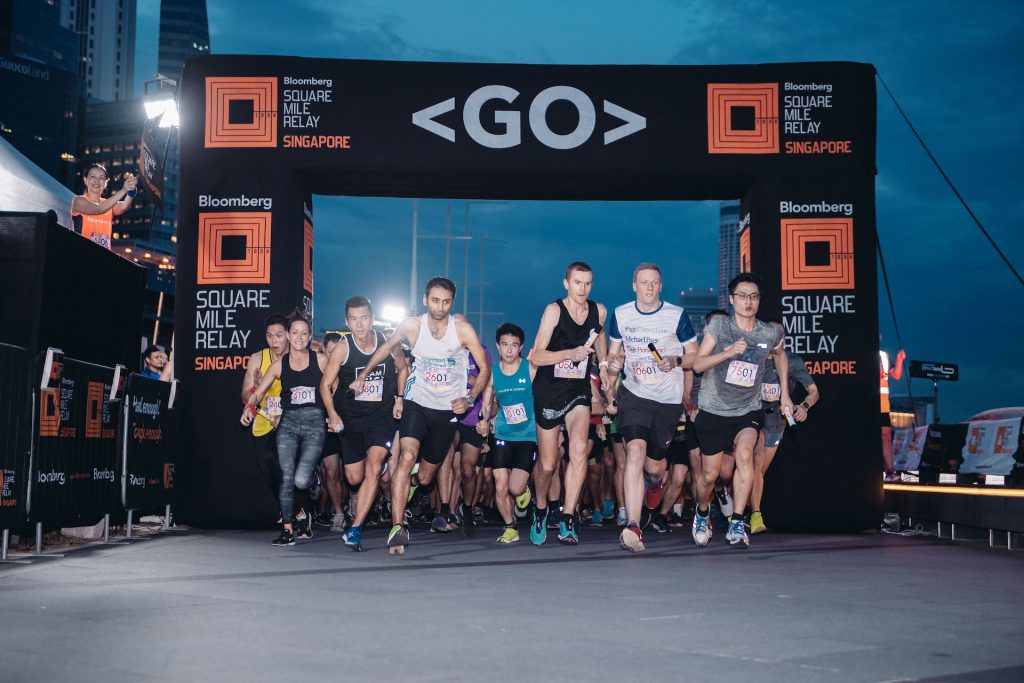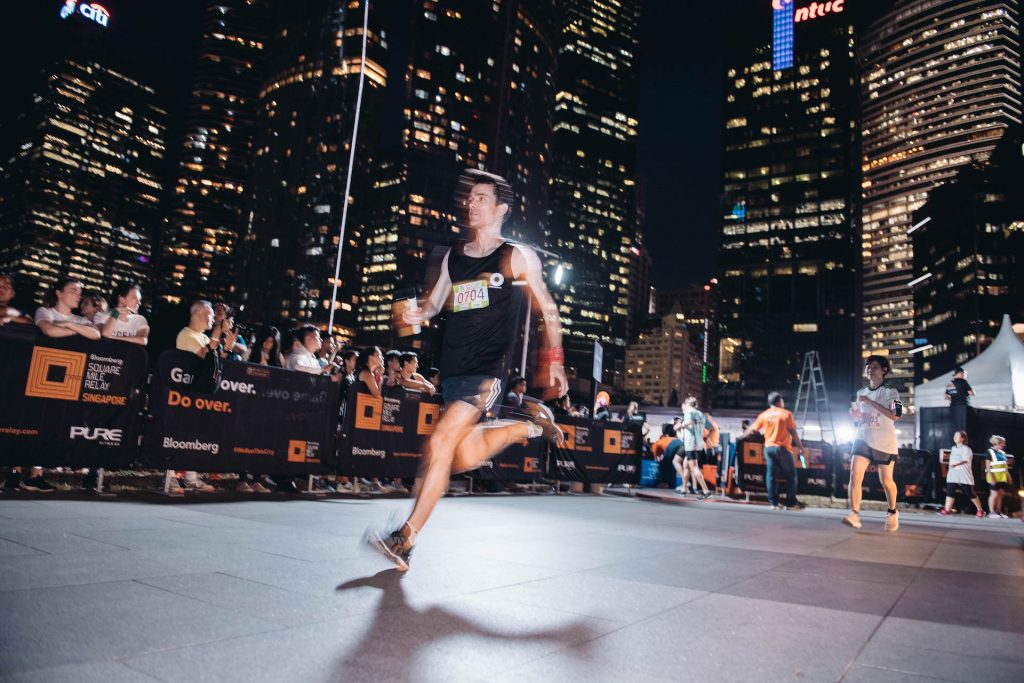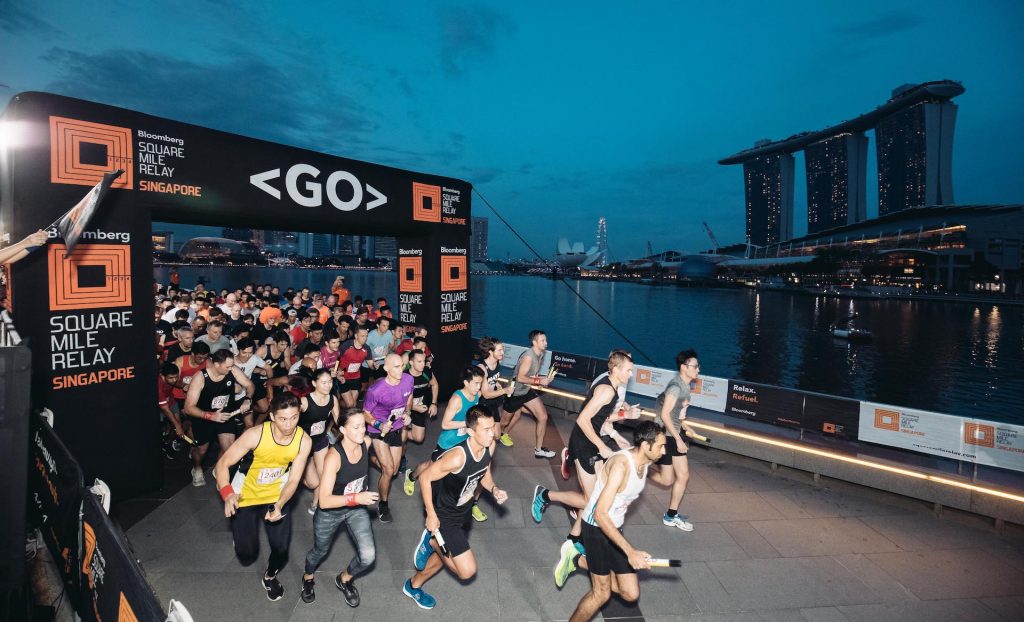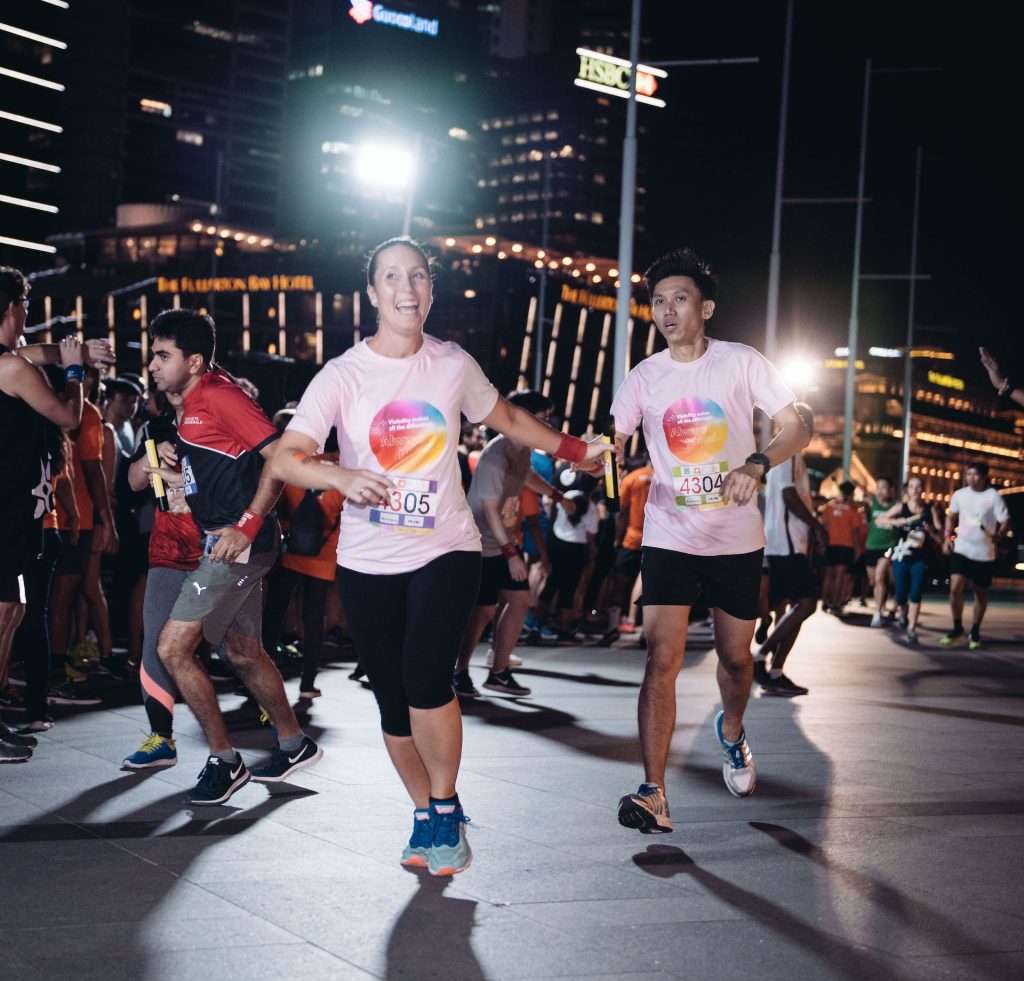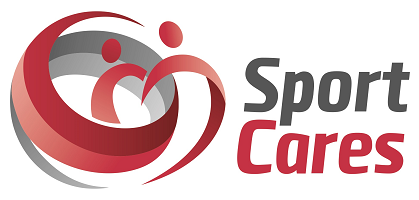 The Extra Mile
Global Community. Local impact.  
Every participant in the race will also be able to make an impact through our charity program, The Extra Mile. Every mile run will contribute towards raising a USD$30,000 donation by the end of the event, which will be donated to Sport Cares. SportCares leverages on sport experiences to bring about long-term change to the lives of the vulnerable and underserved in Singapore. As a force for social good, SportCares designs and delivers sport-based development programmes to engage the community.
We also encourage all participants to Go The Extra Mile beyond their participation, and register for our free-to-access Bloomberg Square Mile Virtual Club, where every point earned through your activity will further contribute to making a lasting and tangible impact at a global level.