New York
Next Race: 15 June 2022
Choose a race. Create a team. Run your city!
Enter Now
Enter your team
Team Entry
$1,850.00 per team of 10 runners
Enter a team
What's included:
Race entry for 10 runners
10 food and drink packages incl. main meal, dessert and 3 drinks
10 finisher t-shirts and race medals

Please note there is a limit of 2 teams per organization.

Teams will be processed on a first come first served basis.
One team. Ten runners. One mile each. Who will be New York's fastest firm? 
We're back for the second race in the 2022 series, and it's more exciting than ever before. Enter your team into the Bloomberg Square Mile Relay New York taking place on June 15th and experience the thrill of the ultimate corporate running relay.  
Team entry is currently exclusively for Bloomberg Clients. If you don't have an access code to enter please get in touch with your Bloomberg contact. If you are interested in entering and you are not currently a Bloomberg client please register your interest here. 
This is team-building with a difference, and after revelling in that post-race afterglow, you get to celebrate with your colleagues and enjoy an evening of food, drink, and entertainment. 
With awards for top three fastest overall teams, fastest mixed team and fastest female team, the competition will be on. 
Are you ready for the challenge? #RunForYourCity 
** Please ensure if you are bringing any spectators that they are not displaying any COVID-19 symptoms and are following government advice.
Can't take part in the race this year? You can still join our global community and have an impact through our charity program, The Extra Mile, by registering for our free-to-access Bloomberg Square Mile Virtual Club.  We are committed to annually donating US$300,000 to The Extra Mile, and this year each charity partner in our 13 race cities will receive US$30,000 to address a local cause. 
Our exclusive platform encourages you to get active in order to improve your mental and physical wellbeing through a range of activities, challenges and races. You can take part alongside your colleagues or other members and companies within the global community - you can even create your own bespoke company event! 
Who's competing?
1. INTL FCStone
2. HSBC
3. Fortitude Re
4. Rockefeller Asset Management
5. Standard Chartered Bank
6. LinkedIn
7. Bloomberg
8. PEAK6
9. Citi
10. 400 Capital Management
All Companies
Proudly sponsored by: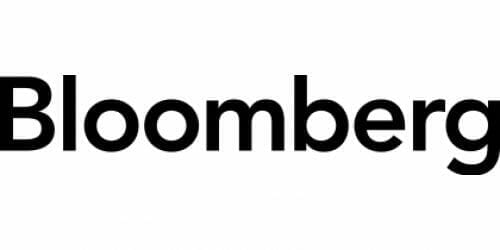 17:30
Race Village opens. Captains arrive to register and collect race bibs
18:00
Team members to have arrived
18:30
Official race briefing
18:55
First runners in race pens
20:30
Race finish and After-party
20:45
Awards presentation
22:00
Race Village closes
Check out the 2019 race highlights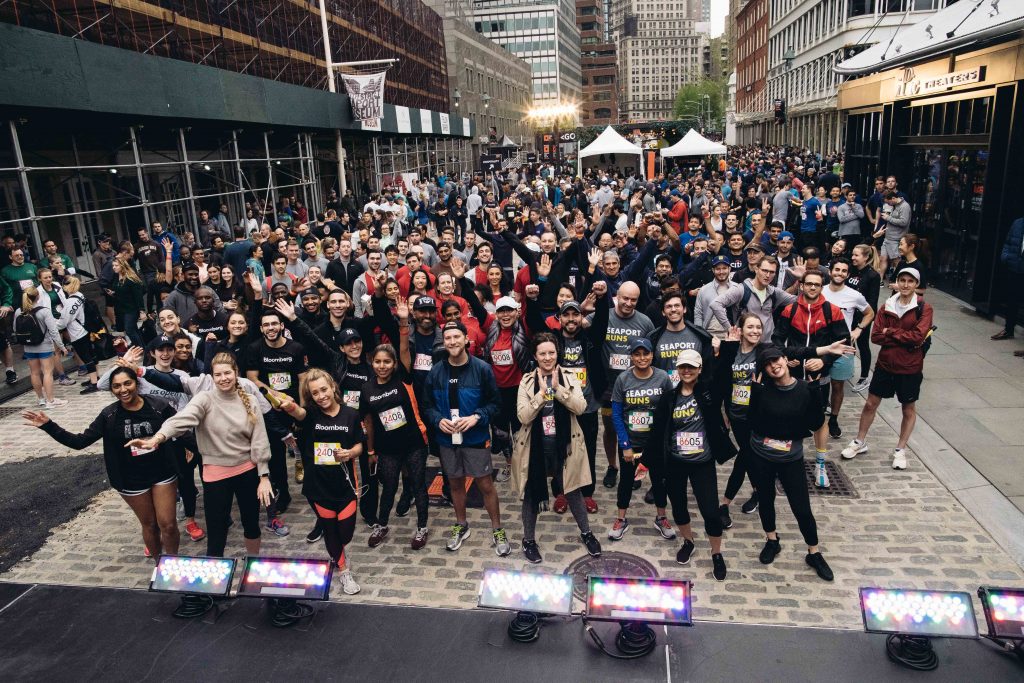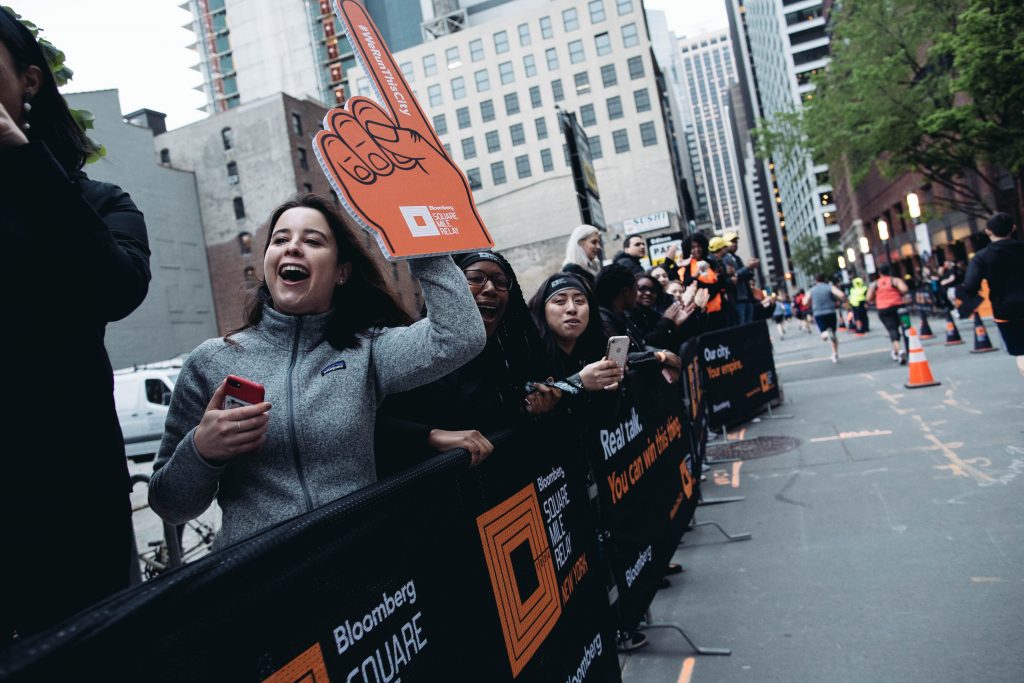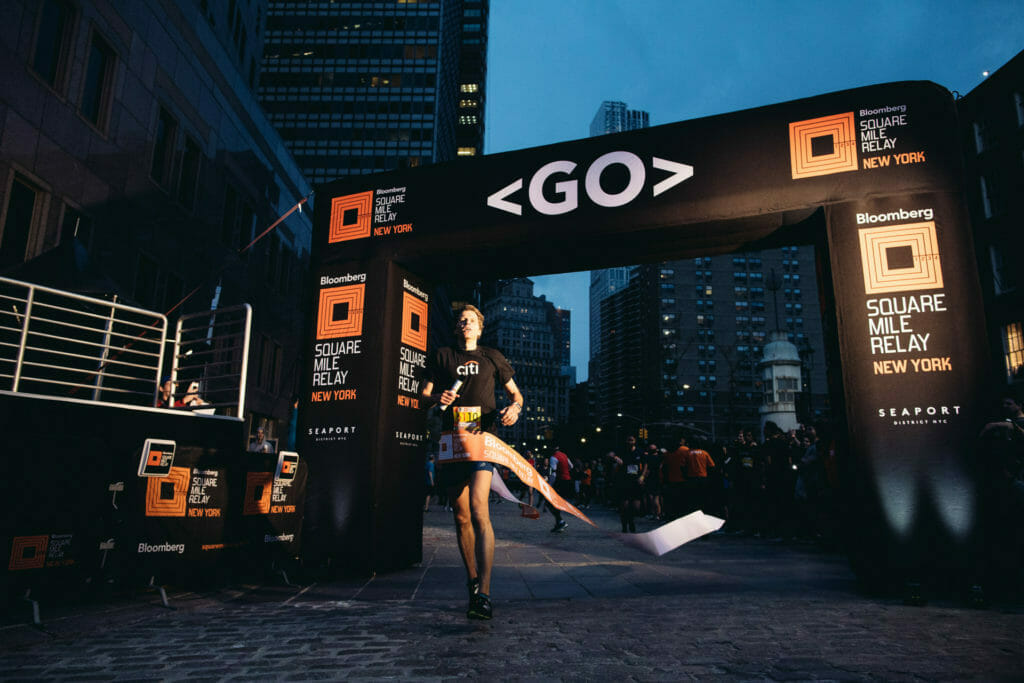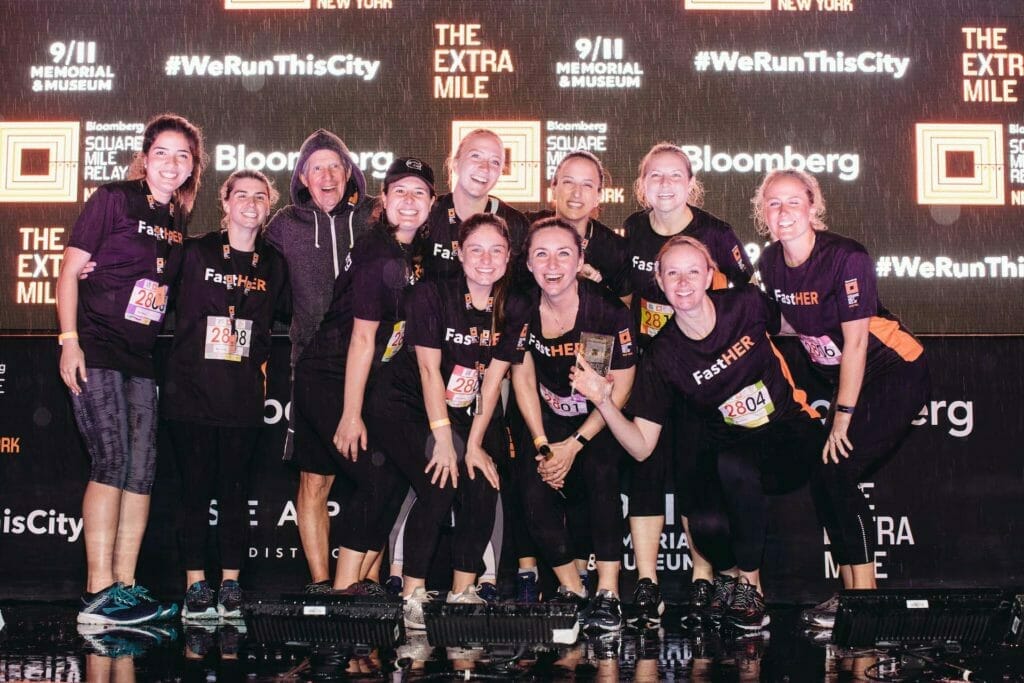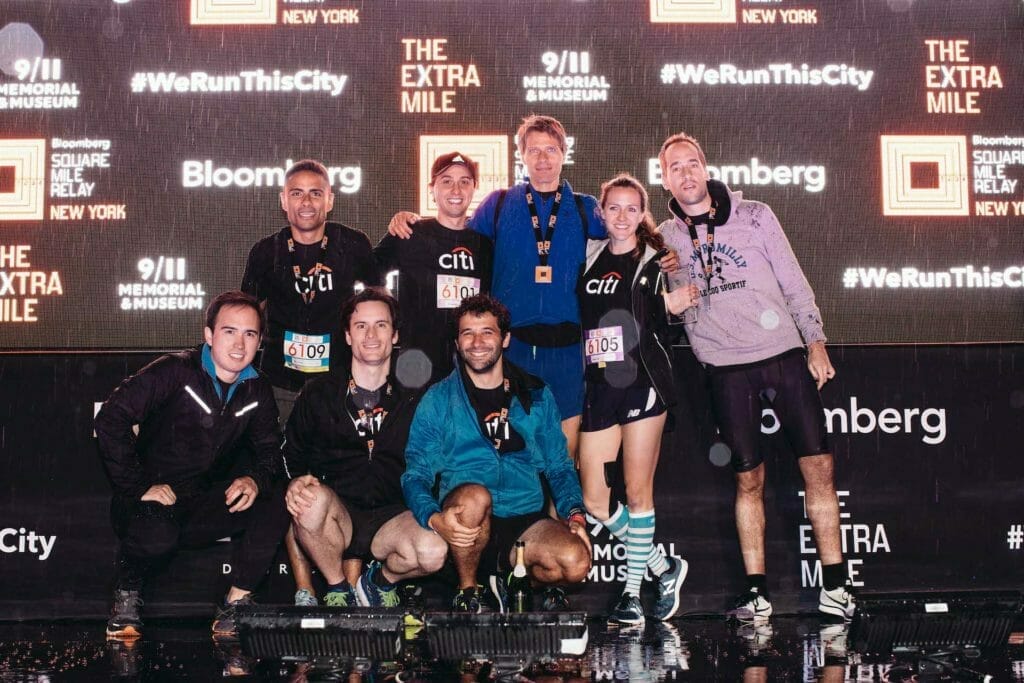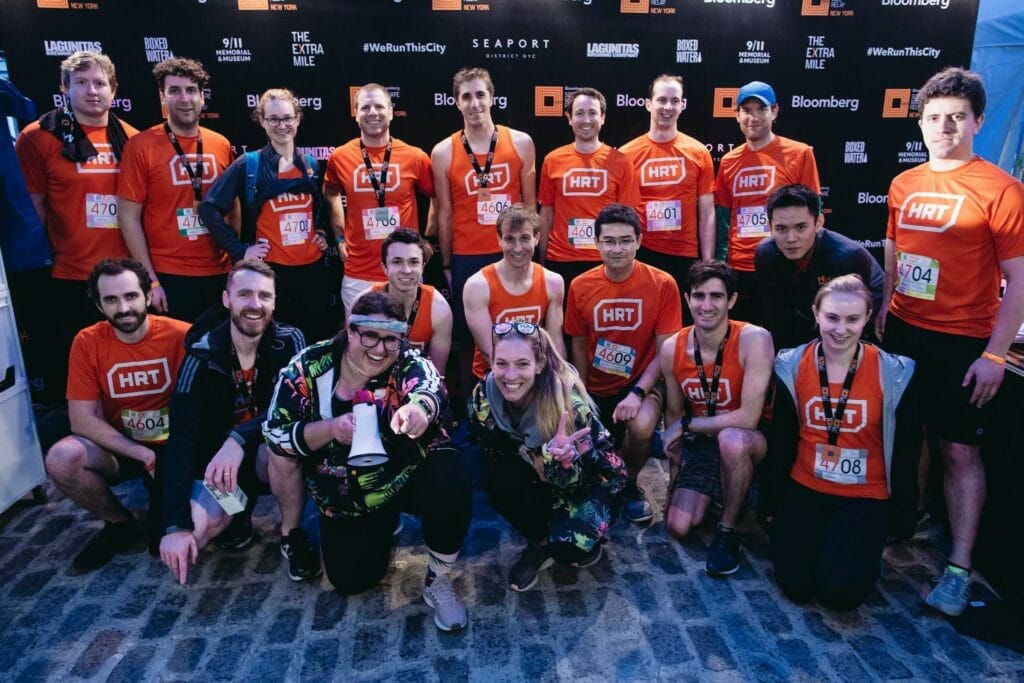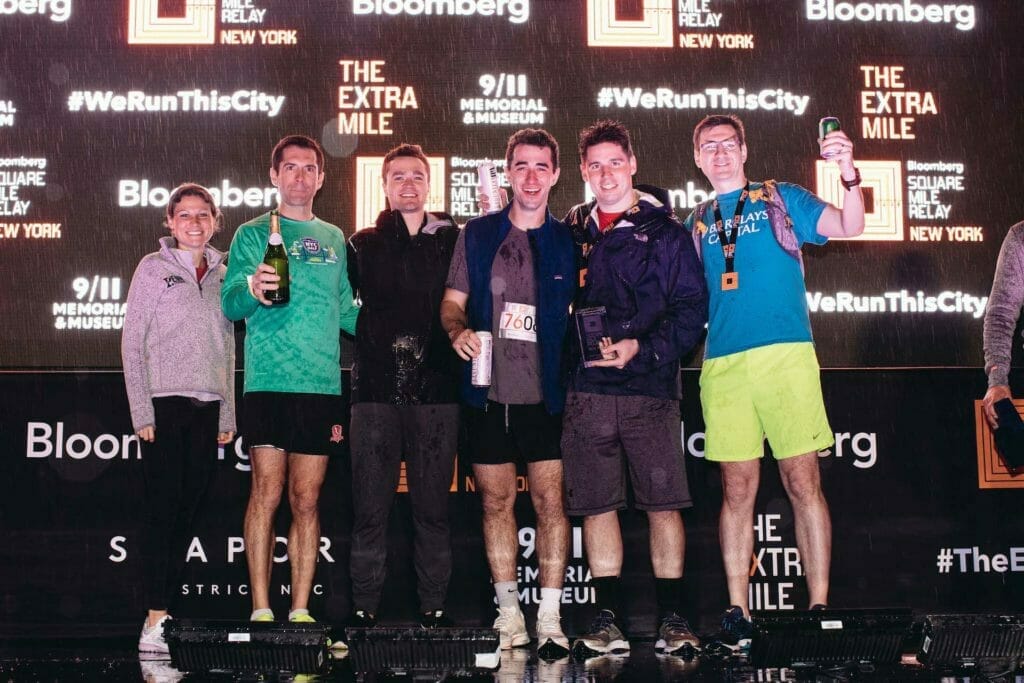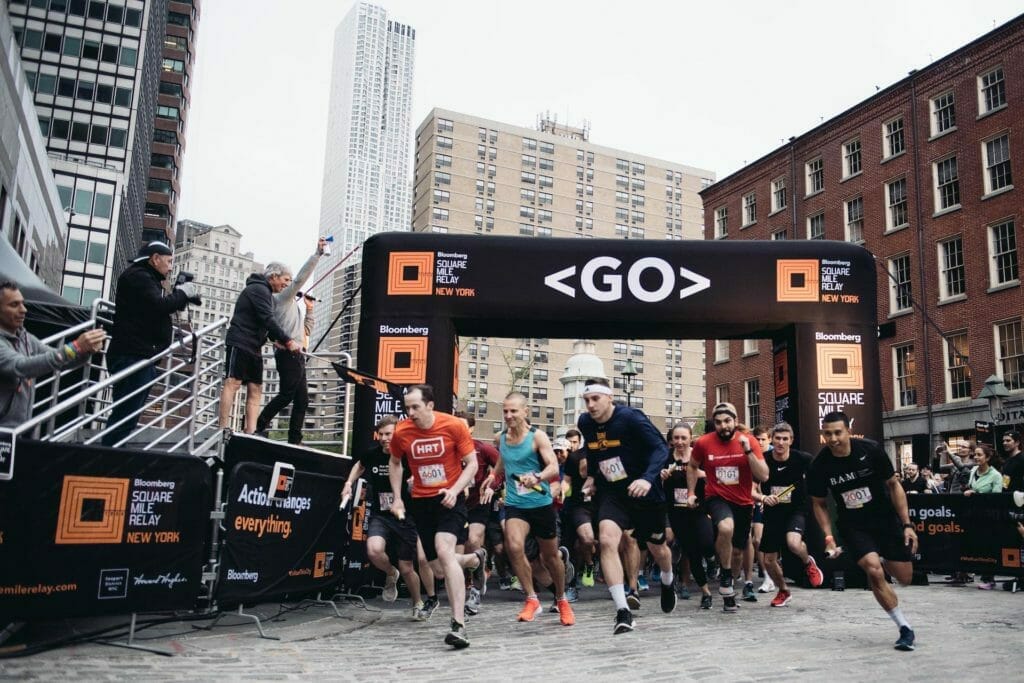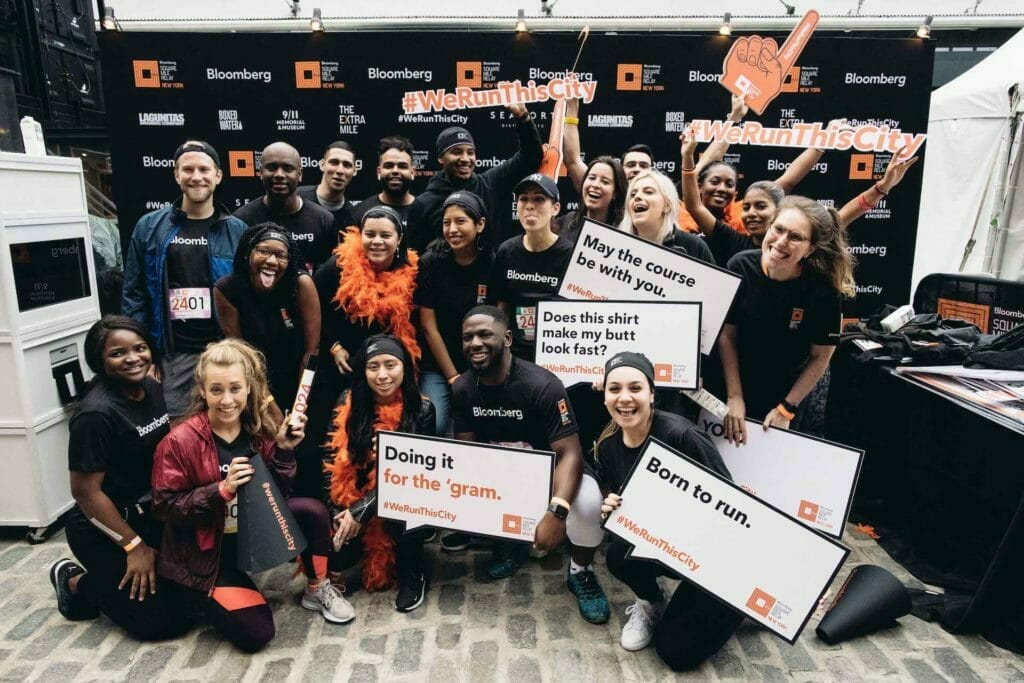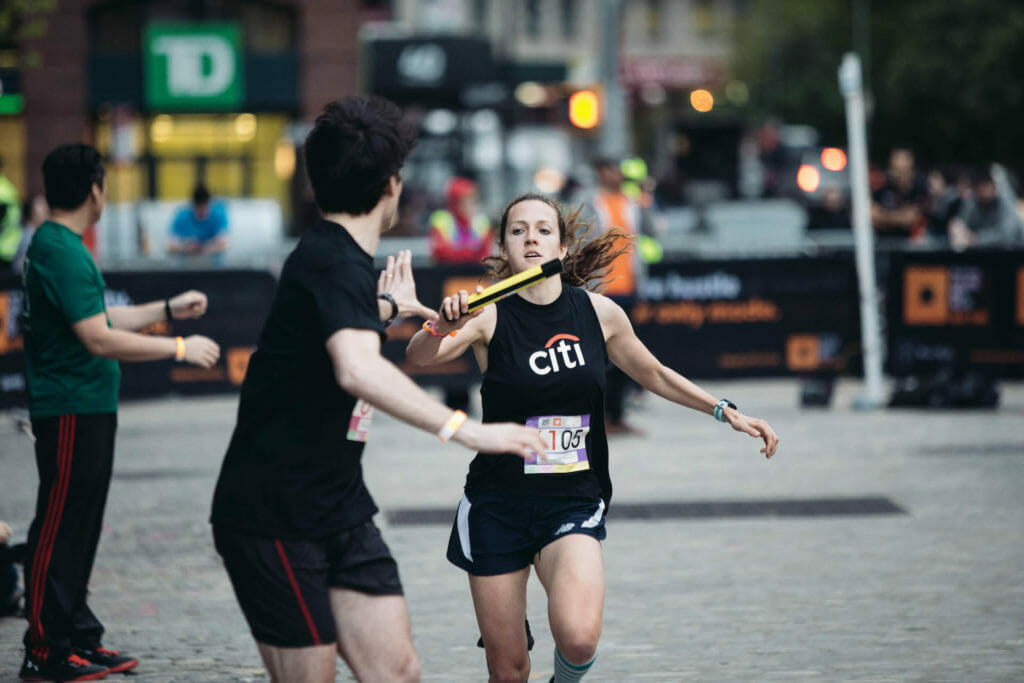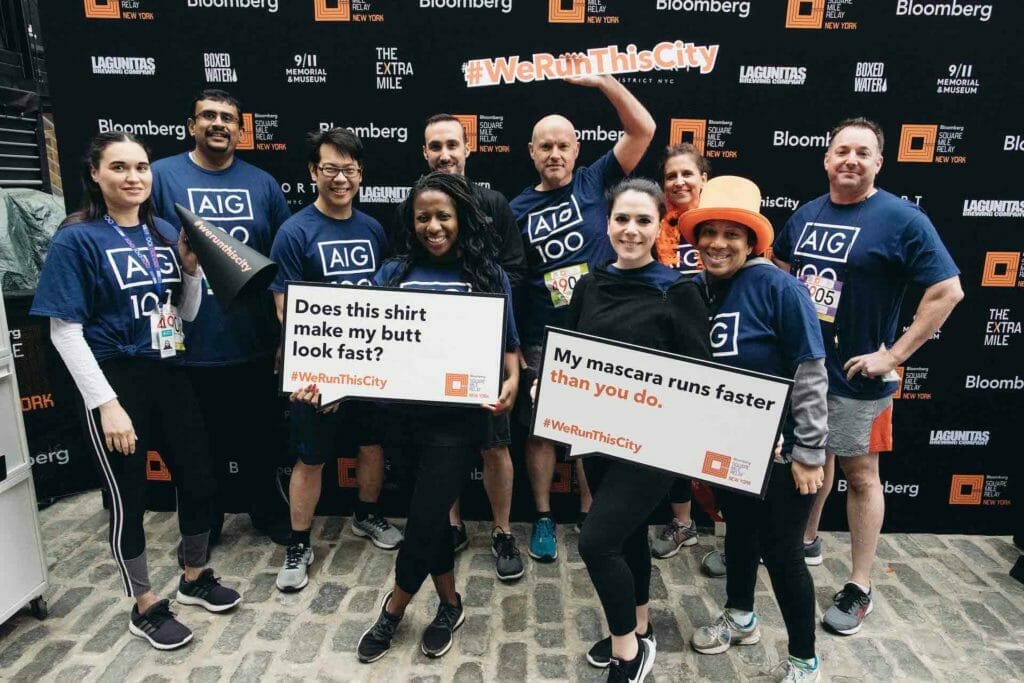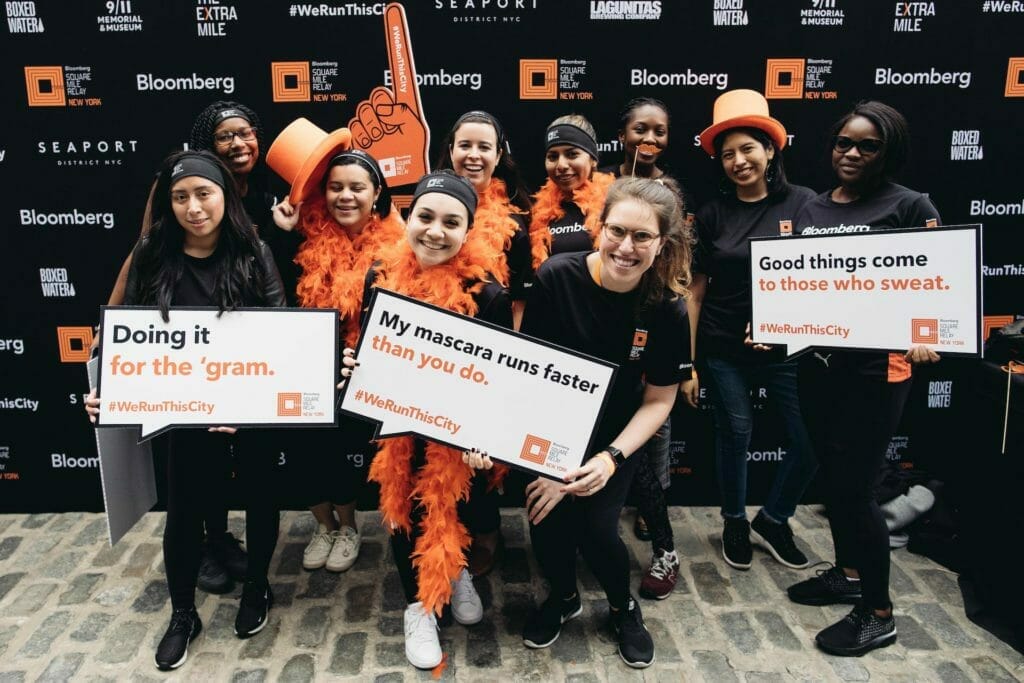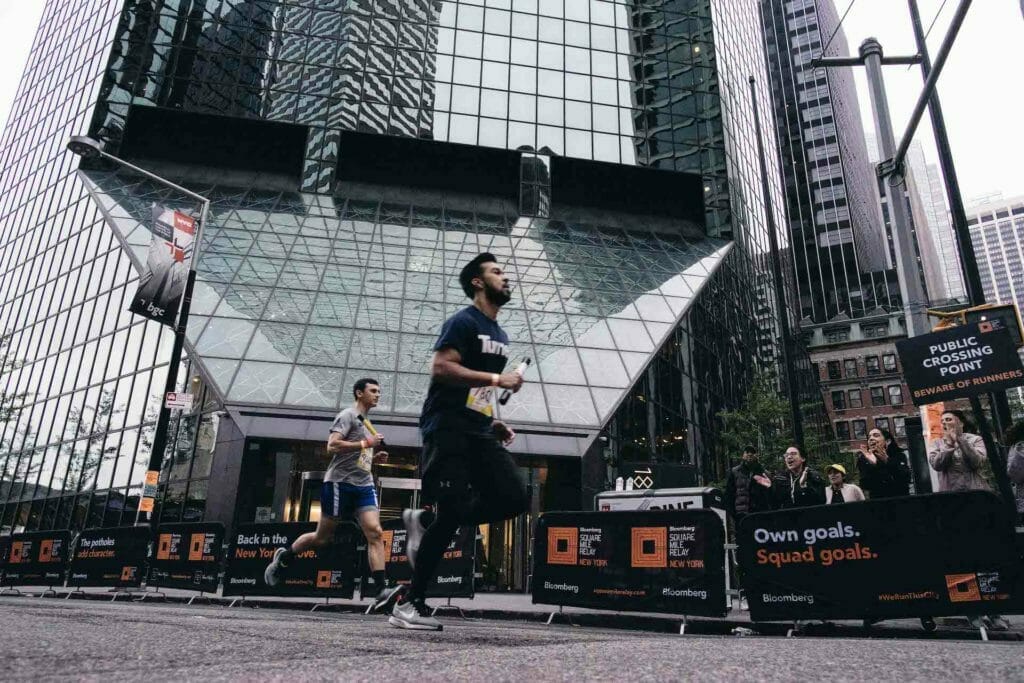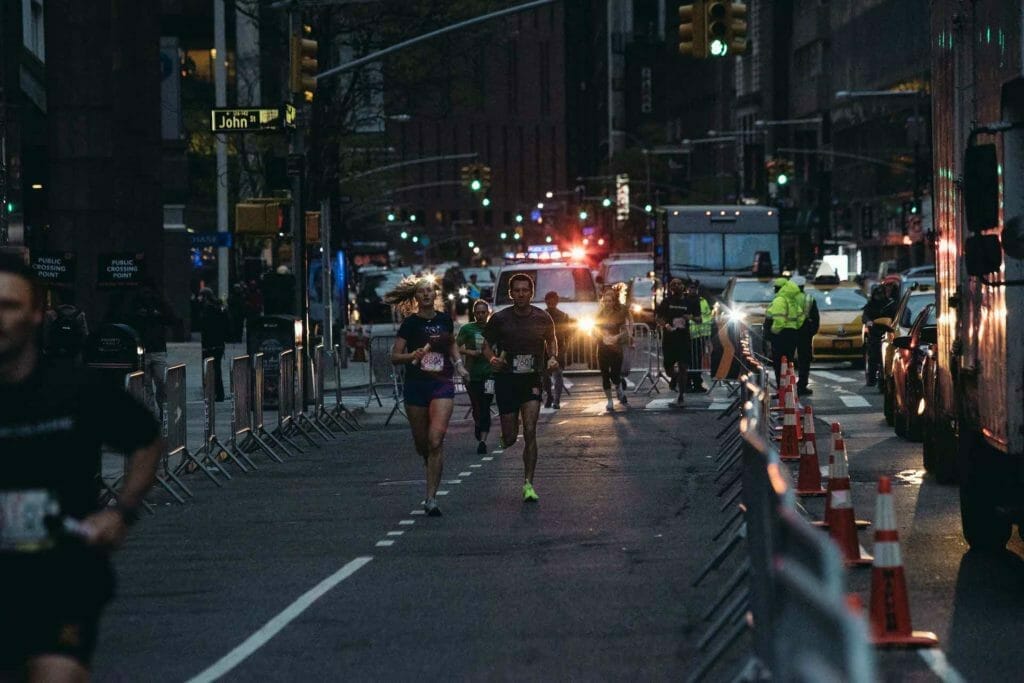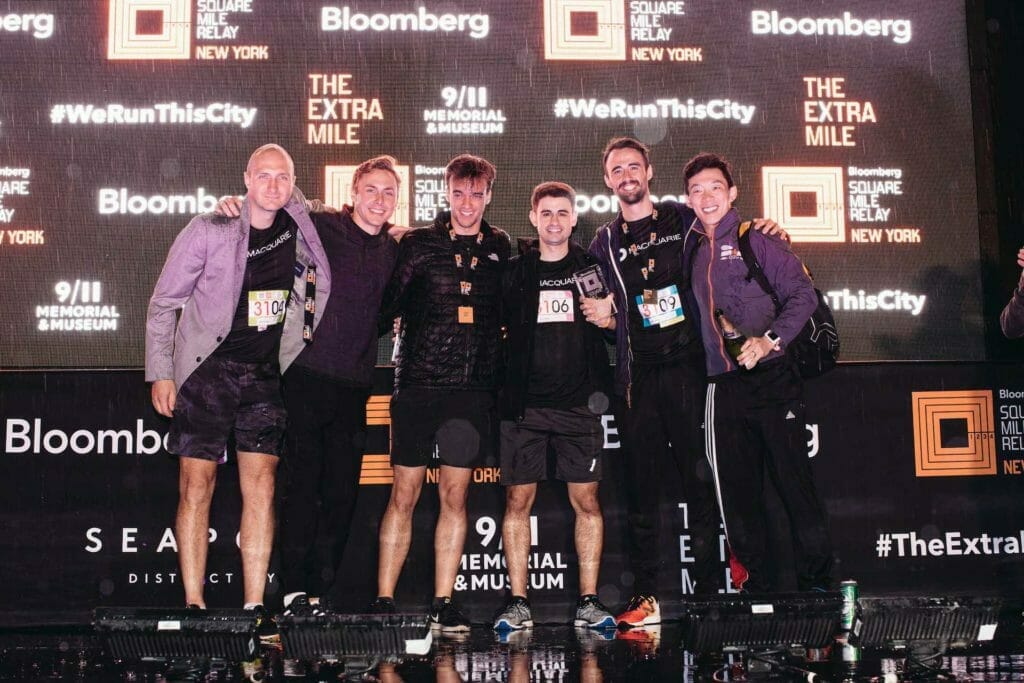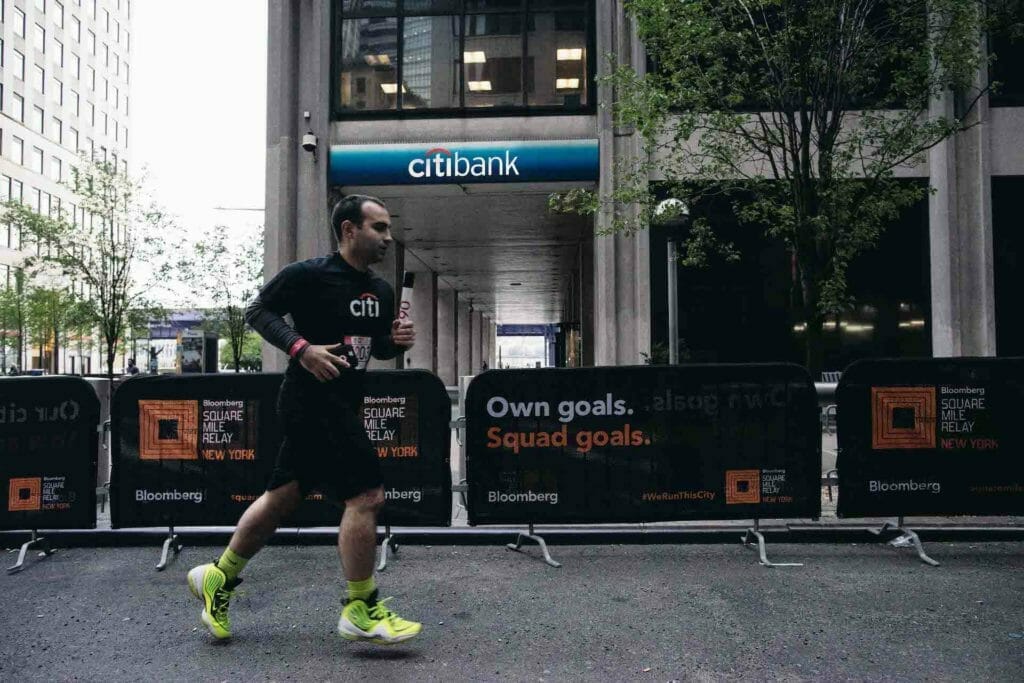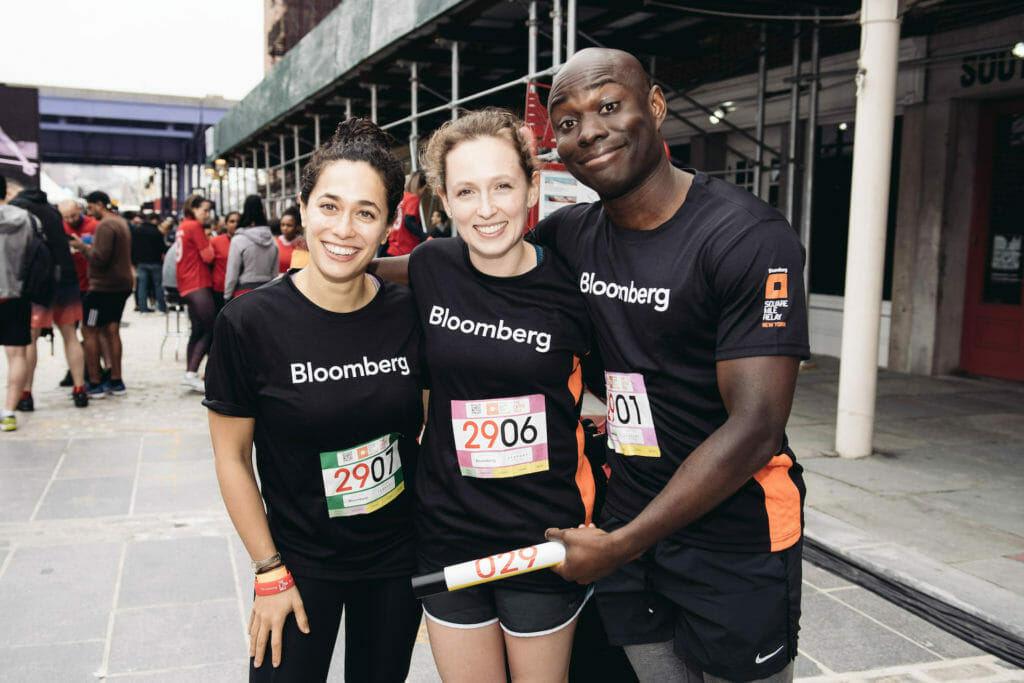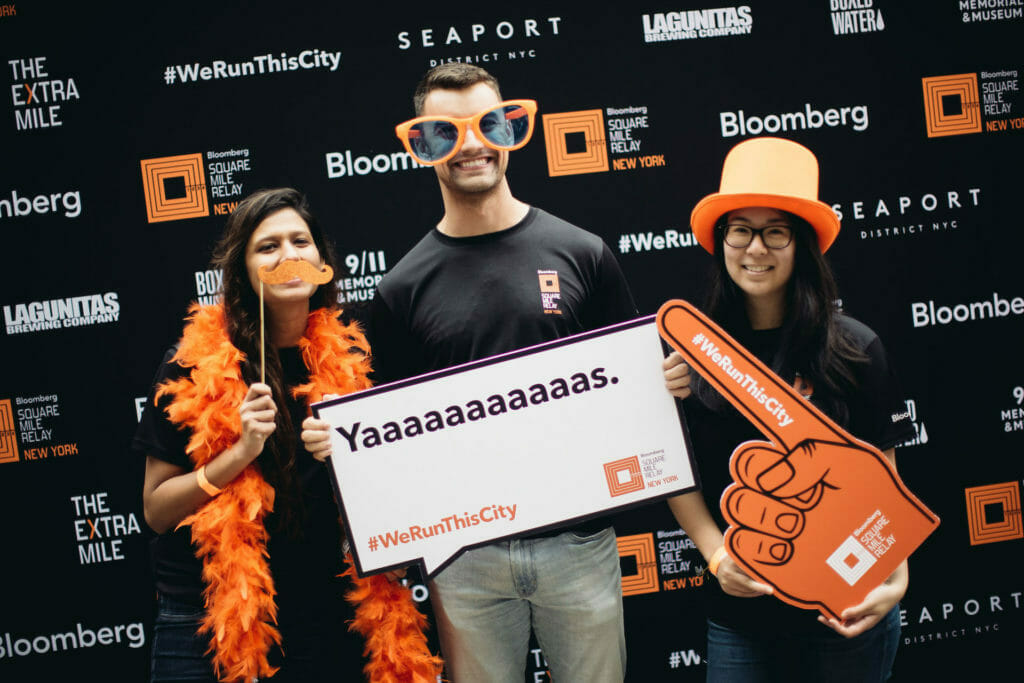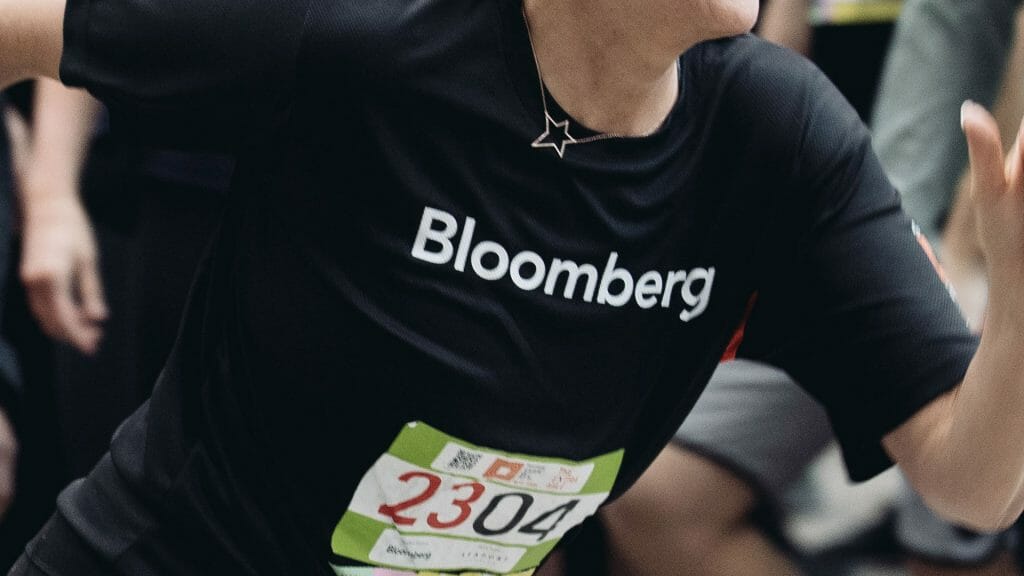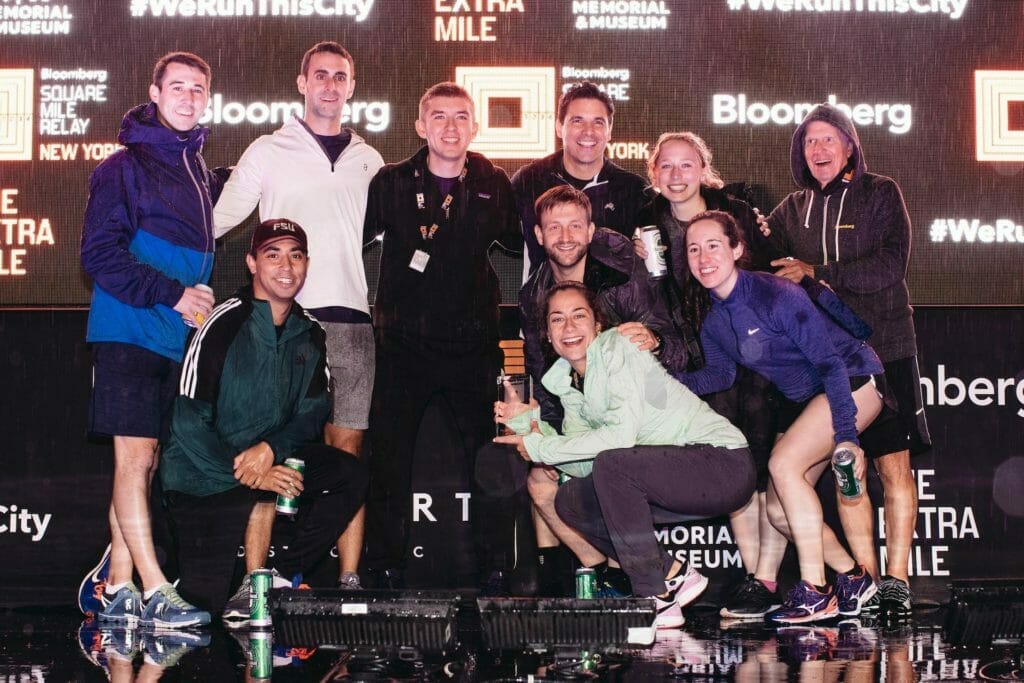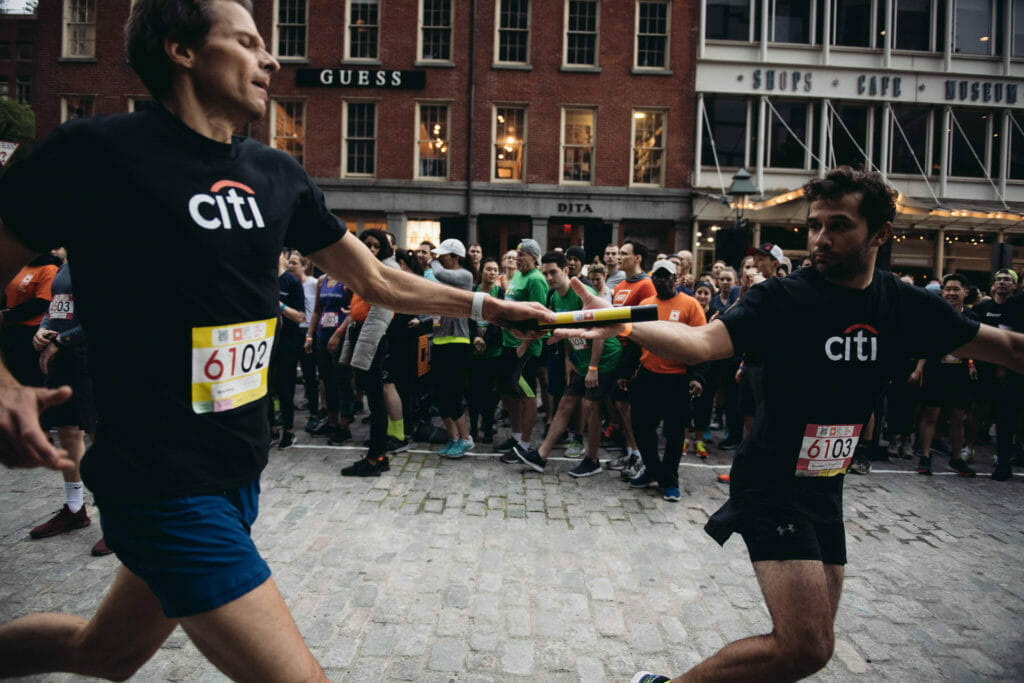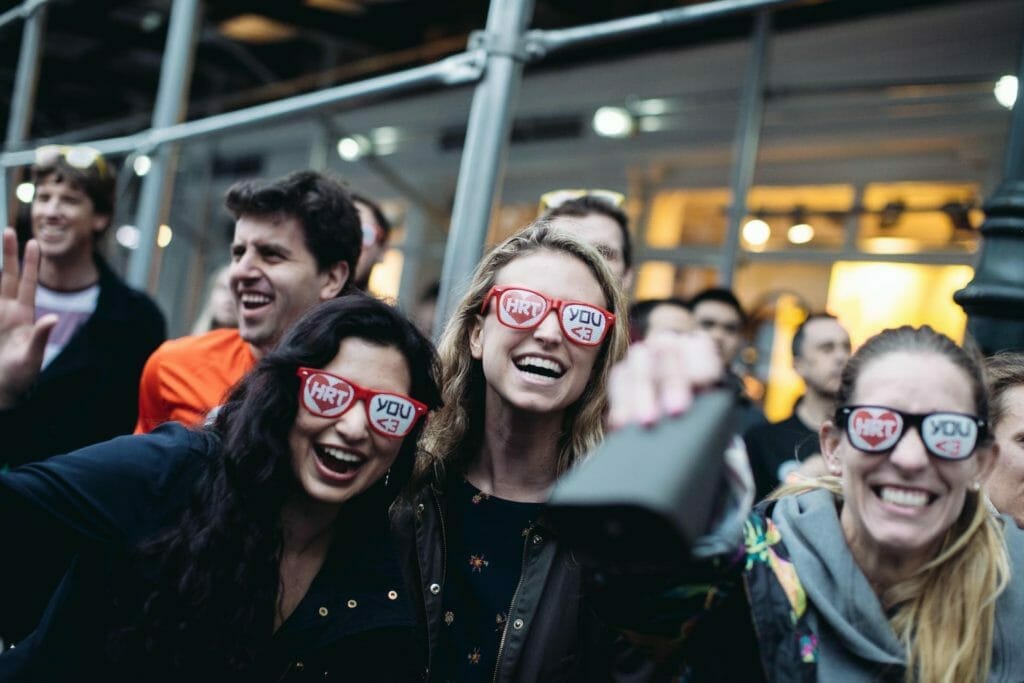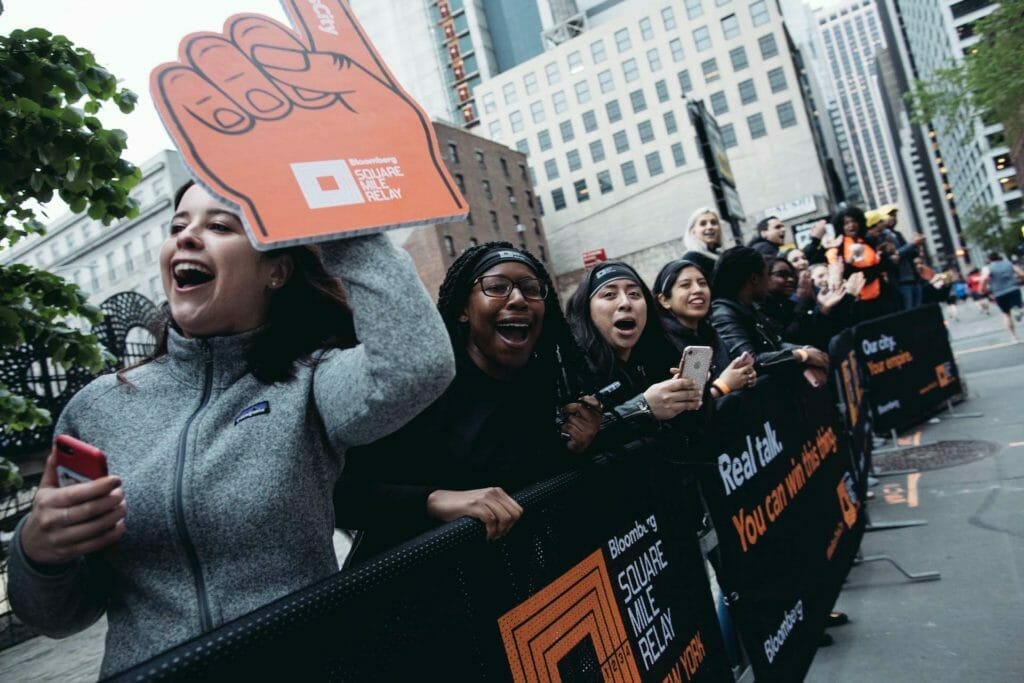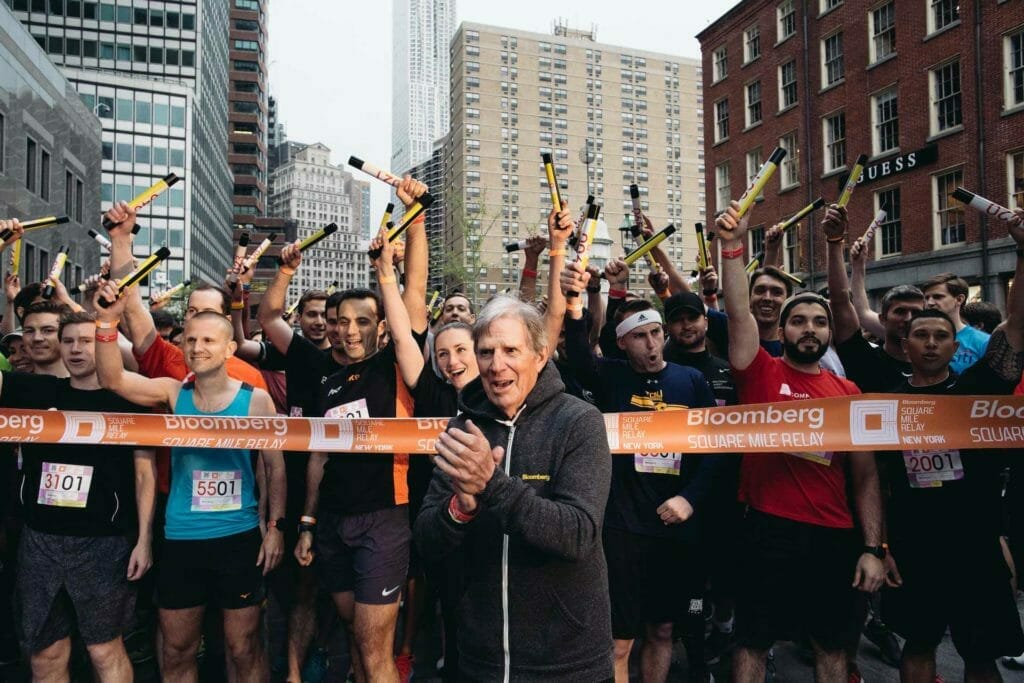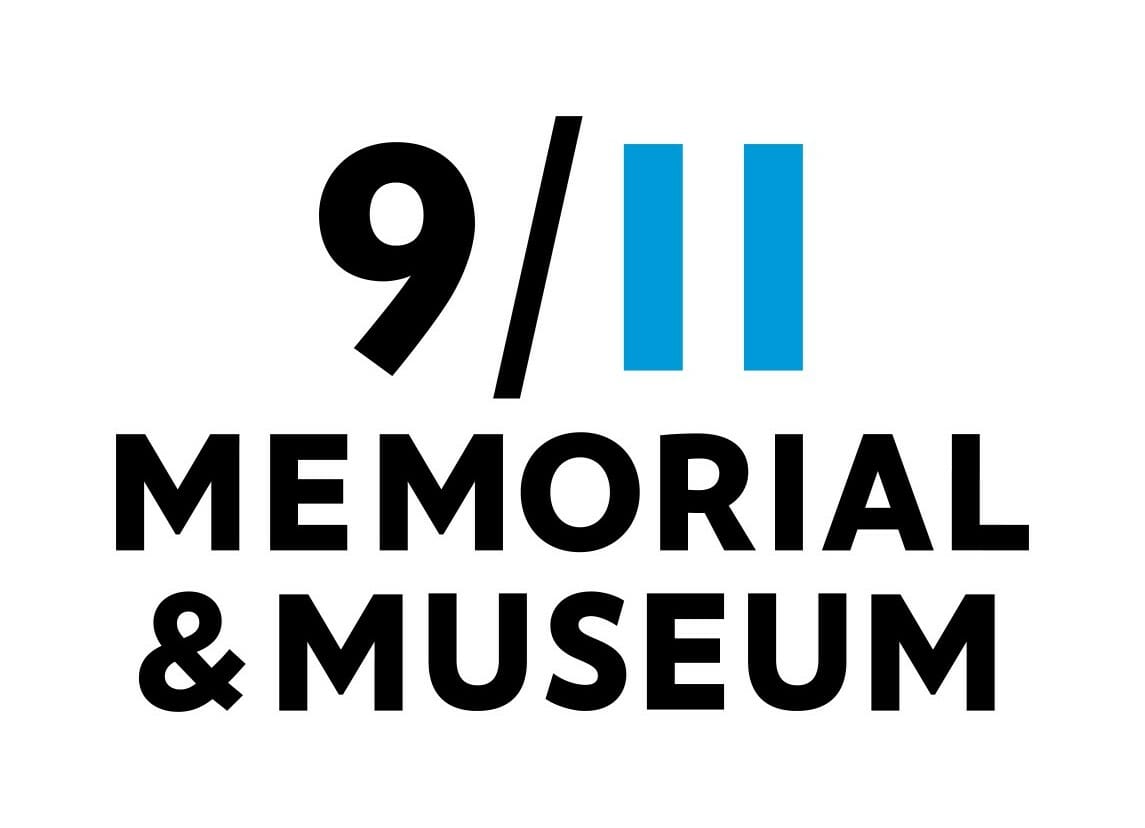 New York - The Extra Mile
Global Community. Local impact.  
Every participant in the race will also be able to make an impact through our charity program, The Extra Mile. Every mile run will contribute towards raising a USD$30,000 donation by the end of the event, which will be donated to The Never Forget Fund, in support of our local charity partner in New York, the 9/11 Memorial & Museum. Launched ahead of the milestone 20th anniversary of 9/11, The Never Forget Fund supports the 9/11 Memorial & Museum's educational programs and helps preserve its significance as a sacred place of remembrance, reflection and learning for a new generation.
We also encourage all participants to Go The Extra Mile beyond their participation, and register for our free-to-access Bloomberg Square Mile Virtual Club, where every point earned through your activity will further contribute to making a lasting and tangible impact at a global level.