New York
Next Race: 7 May 2020
Enter your team
Team Entry
$1,850.00 per team of 10 runners
Enter a team
What's included:
Race entry for 10 runners
10 Food and drink packages incl. main meal, dessert and 3 drinks
10 Finisher t-shirts and race medals

Please note there is a limit of 5 teams per organisation
Your lap. Your cause. Your impact.
The Bloomberg Square Mile Relay returns to New York for the fifth time on May 7, 2020 and we want you to be at the heart of it!
This internationally-renowned annual event will provide the perfect opportunity for New York's top businesses to come together, as teams of ten employees each take turns to run the unique one-mile (1.6km) route, all in a bid to be crowned the fastest company in the city!
With awards for top 3 fastest teams, fastest mixed team and fastest all-female team, the competition will be hotter than ever. Not only that, but it really is an event for all, and teams will enjoy the fantastic team bonding and networking opportunities with the biggest businesses in the city taking to the start line. At least 25% of all team entries will go to 9/11 Memorial & Museum, allowing for sustained impact long after the final runners have crossed the finish line.
In 2020 the Bloomberg Square Mile Relay will take place in 12 cities across the world, including, Dubai, Mumbai, Sydney, New York, Tokyo, San Francisco, Paris, London, Shanghai, São Paulo, Singapore and Hong Kong. We look forward to seeing you on the start line this year!
Who's competing?
1. The Nielsen Company
2. New York
3. Citi
4. Deutsche Bank
5. Alex. Brown A Division of Raymond James
6. Citadel
7. SunTrust
8. American Century Investments
9. BALYASNY ASSET MANAGEMENT
10. Spectrum Science Communications
All Companies
Proudly sponsored by: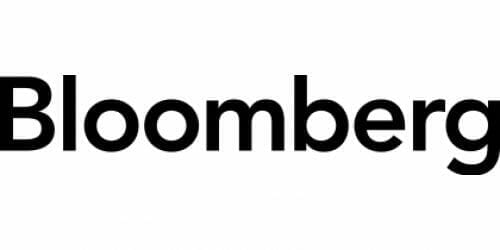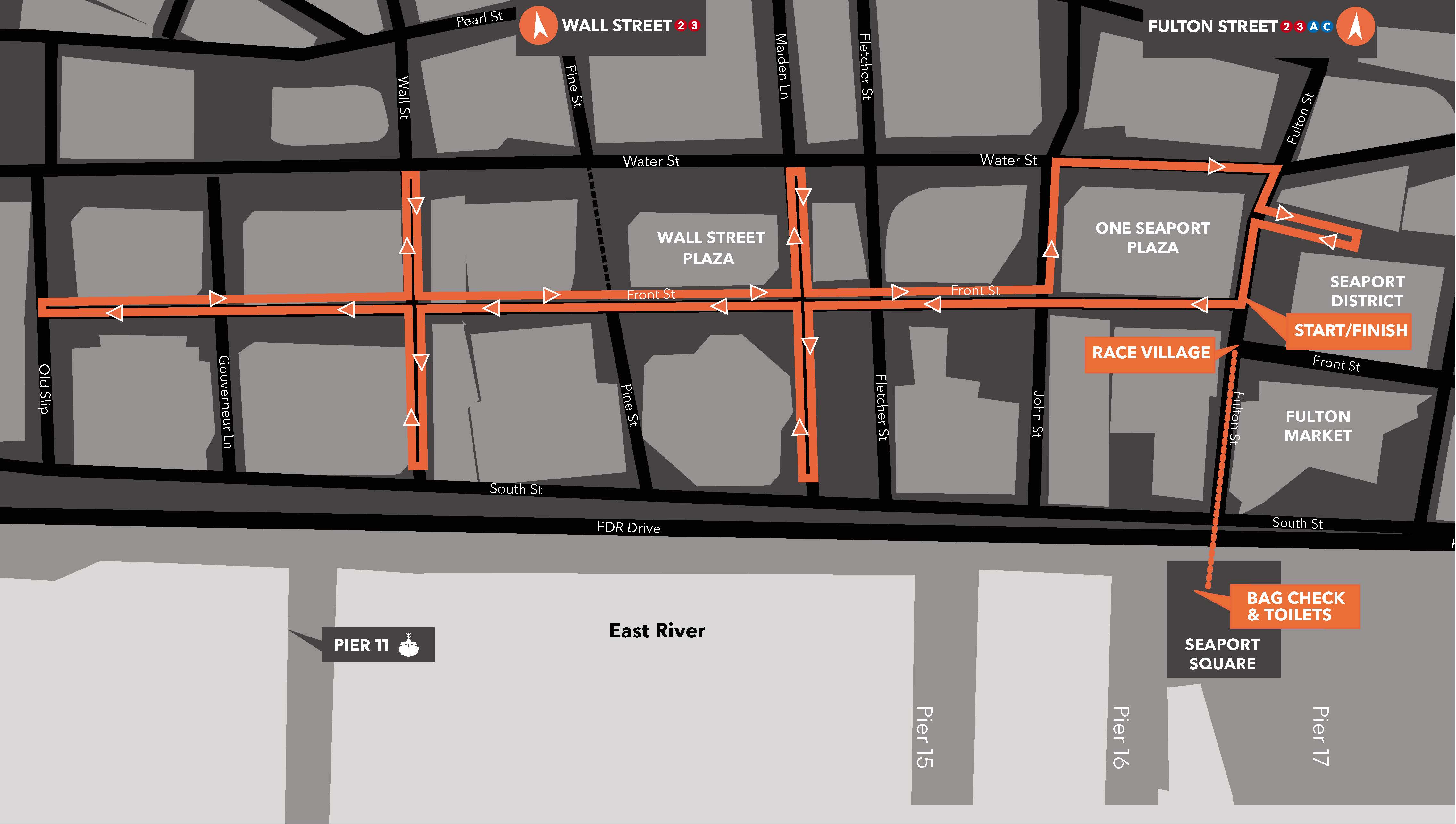 Check out the route that our runners took in 2019, where runners navigated tight turns and sharp bends on a unique one-mile (1.6km) route, synonymous with the Bloomberg Square Mile Relay. More details on the 2020 race route to follow shortly.
5:30 pm
Race Village opens. Captains arrive to register and collect batons
6:00 pm
Team members to have arrived
6:30 pm
Official race briefing
6:55 pm
First runners in race pens
7:00 pm
Race starts and Hospitality opens
8:30 pm
Race finish and After-party
8:45 pm
The Extra Mile and Awards presentation
10:00 pm
Race Village closes
Check out the highlights from last year's race: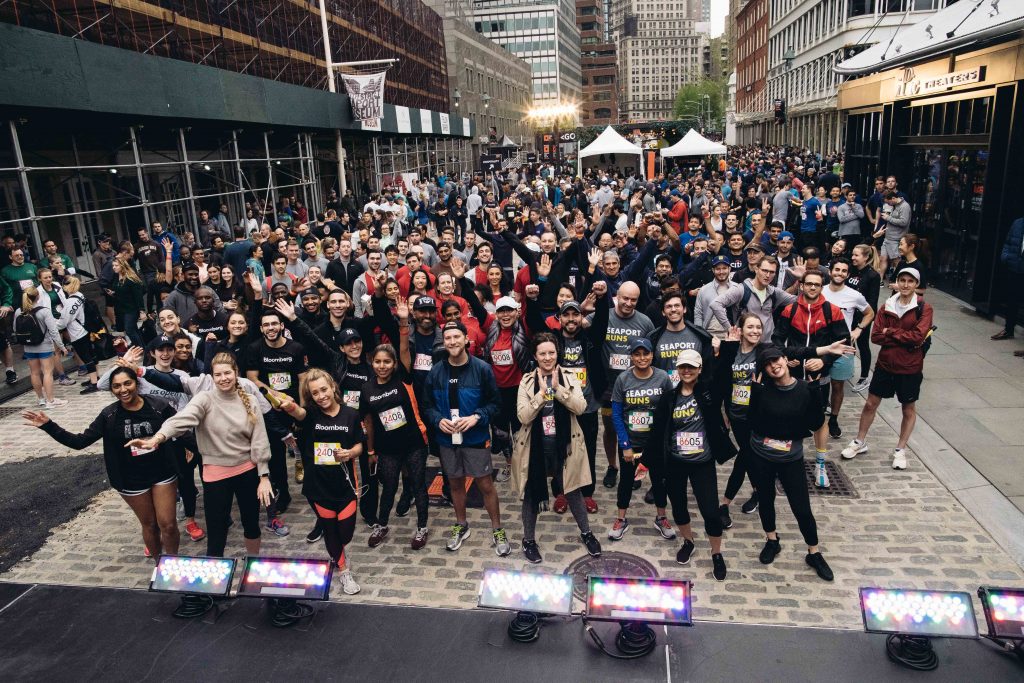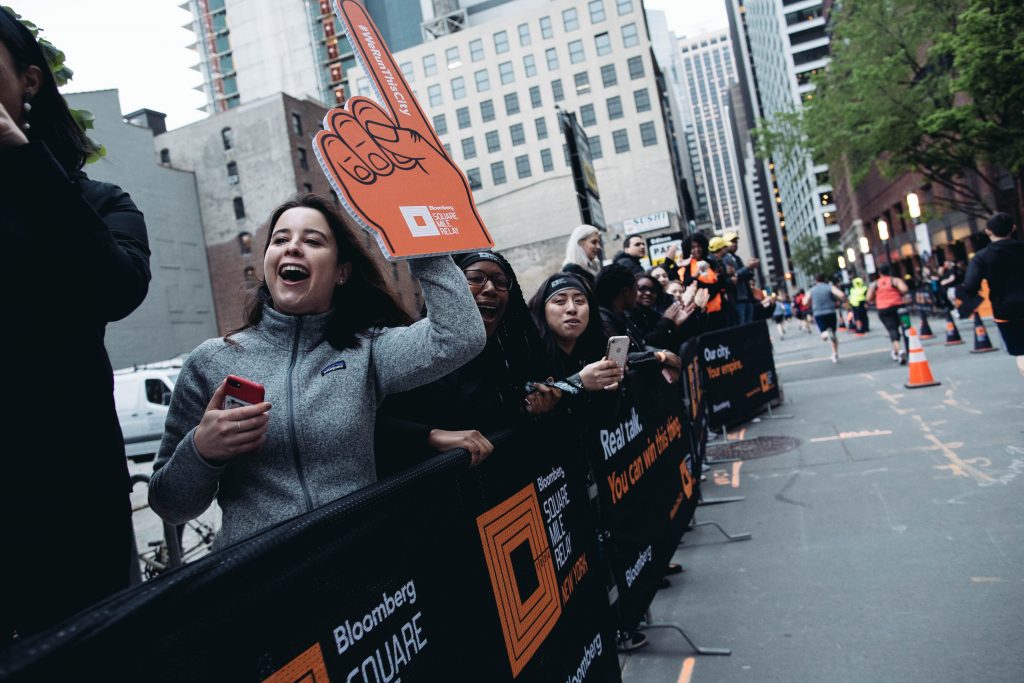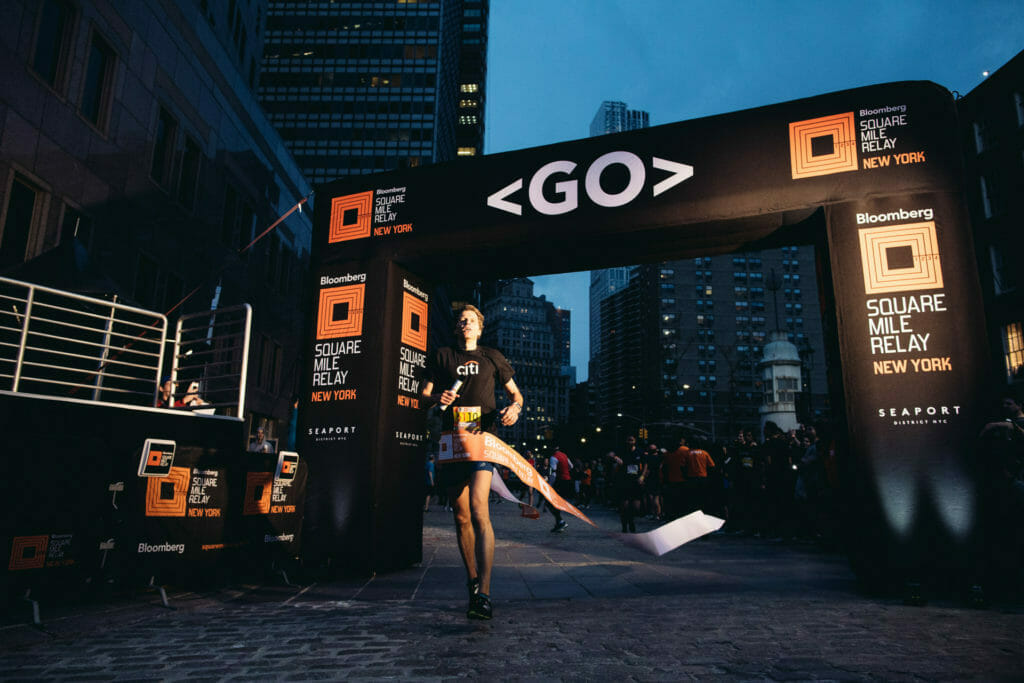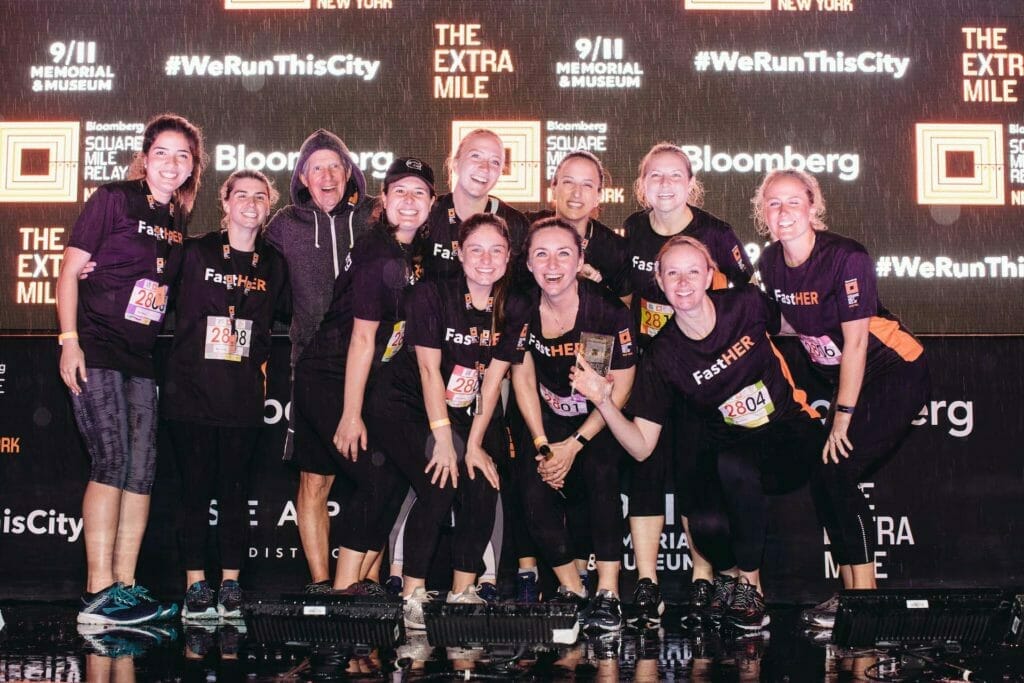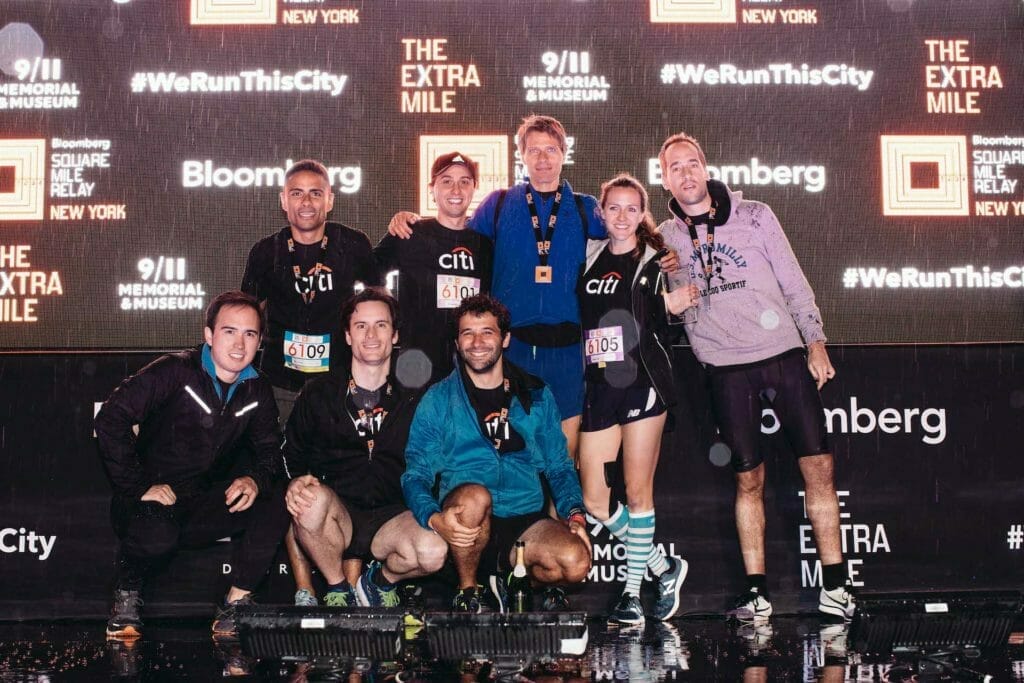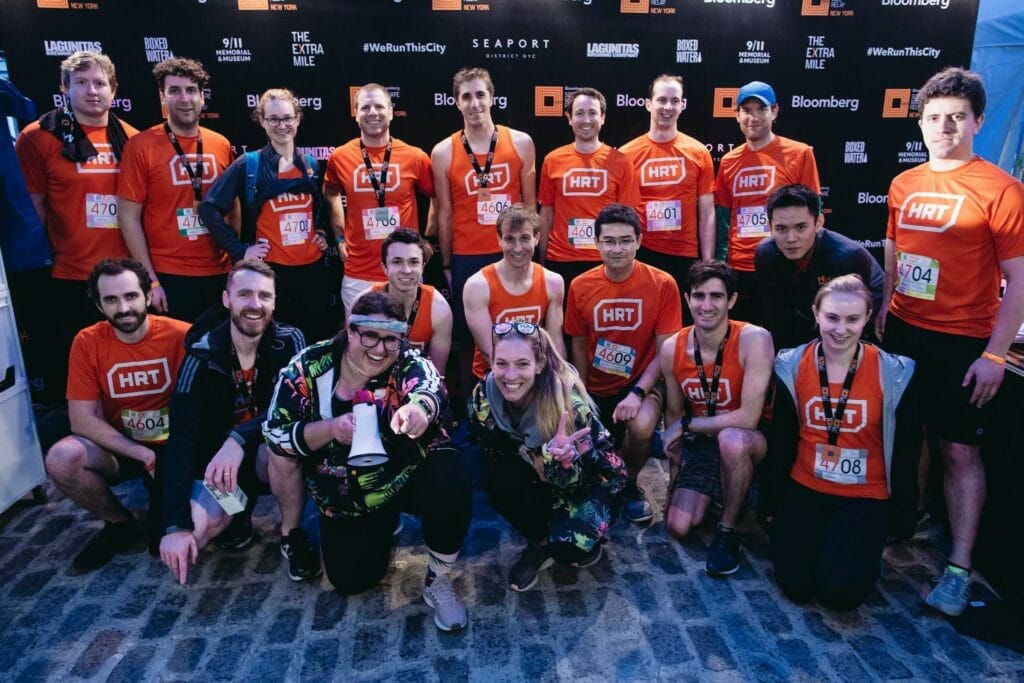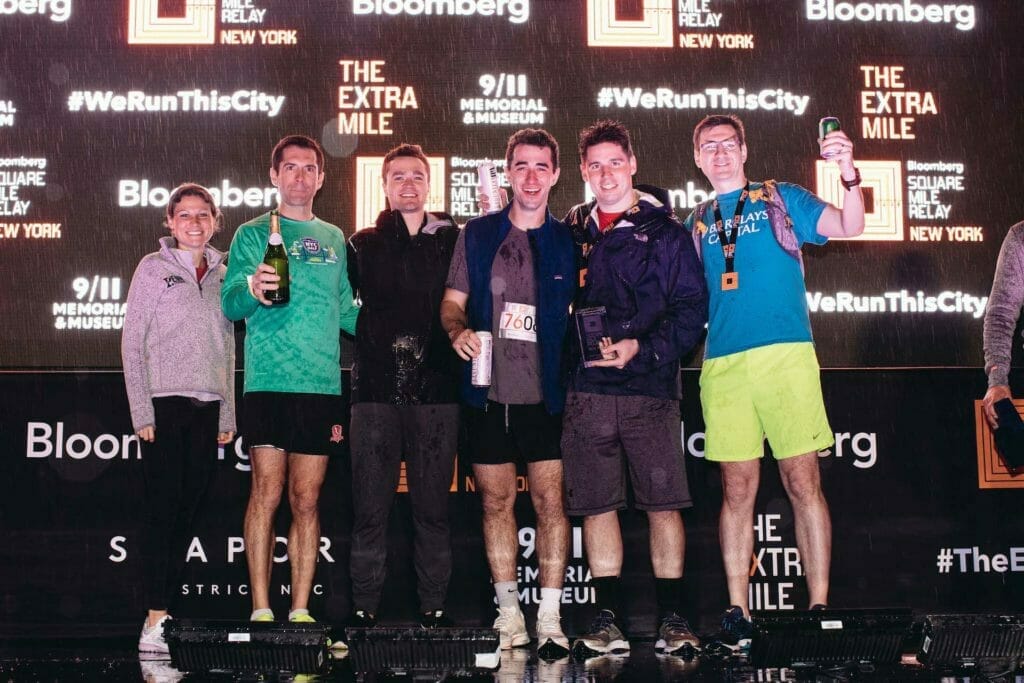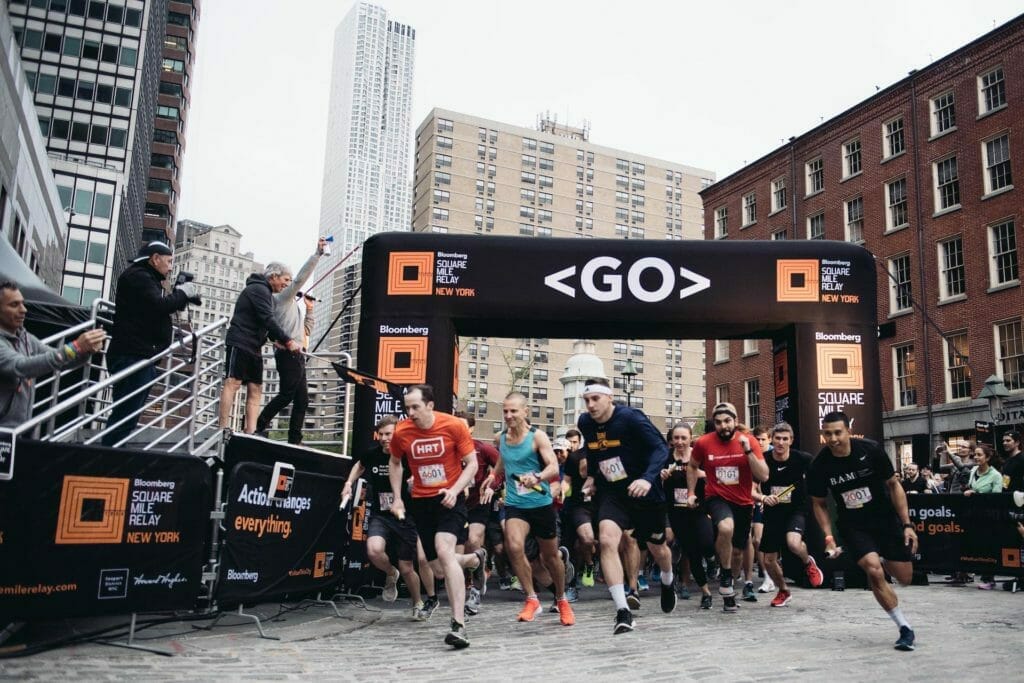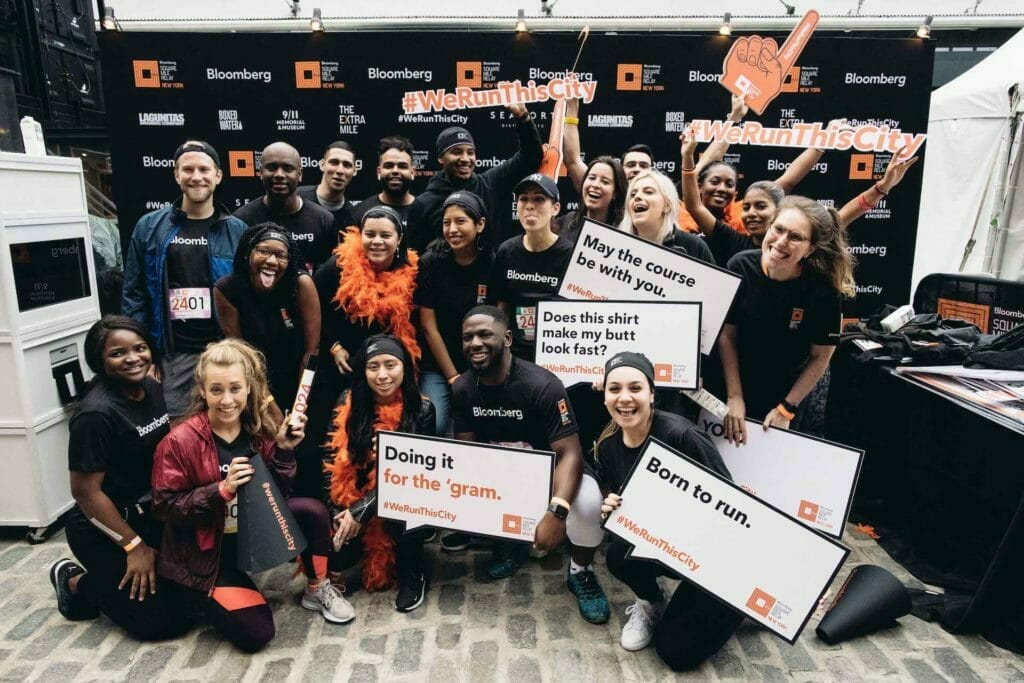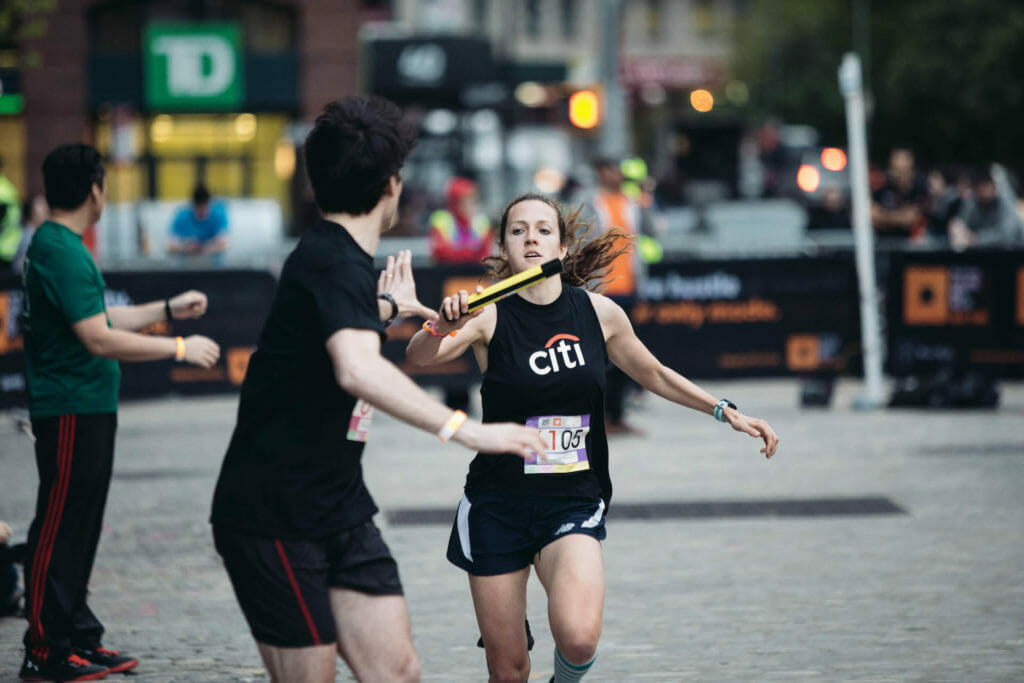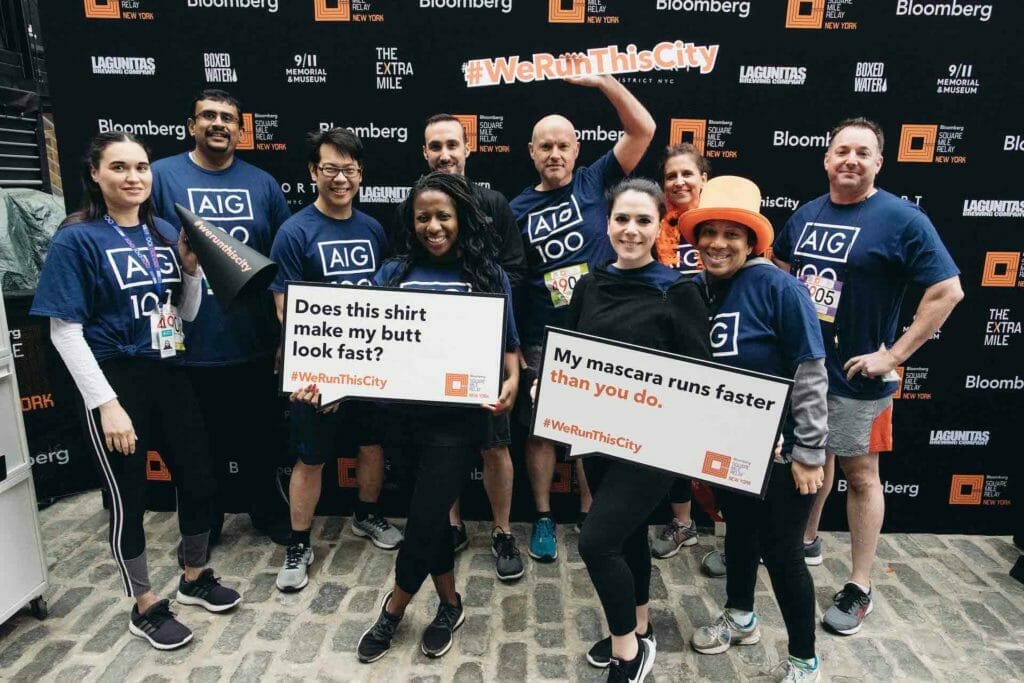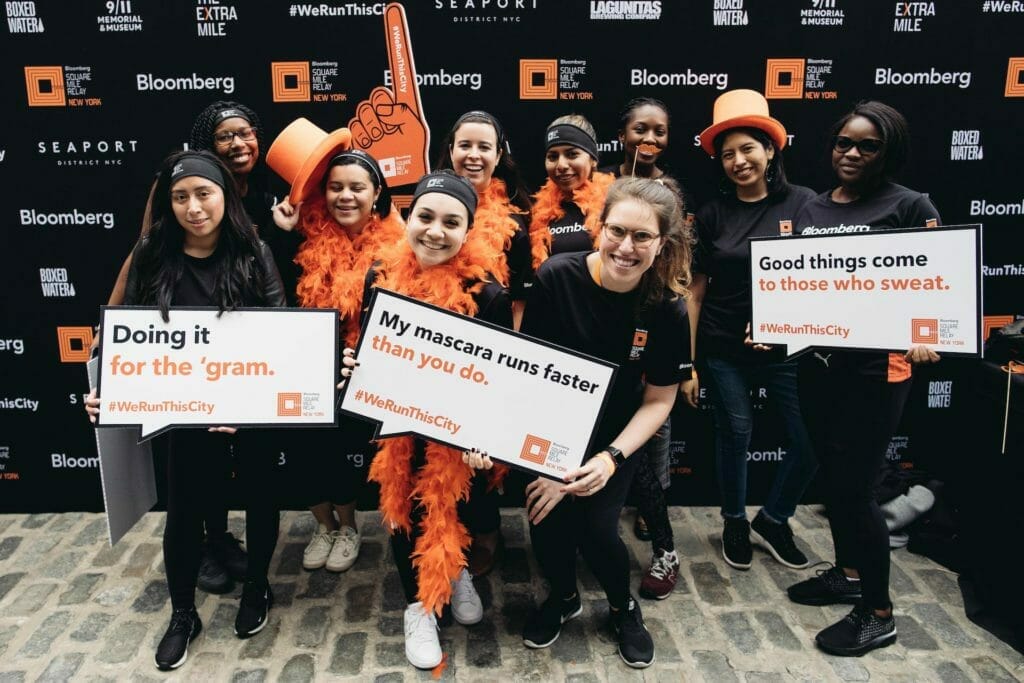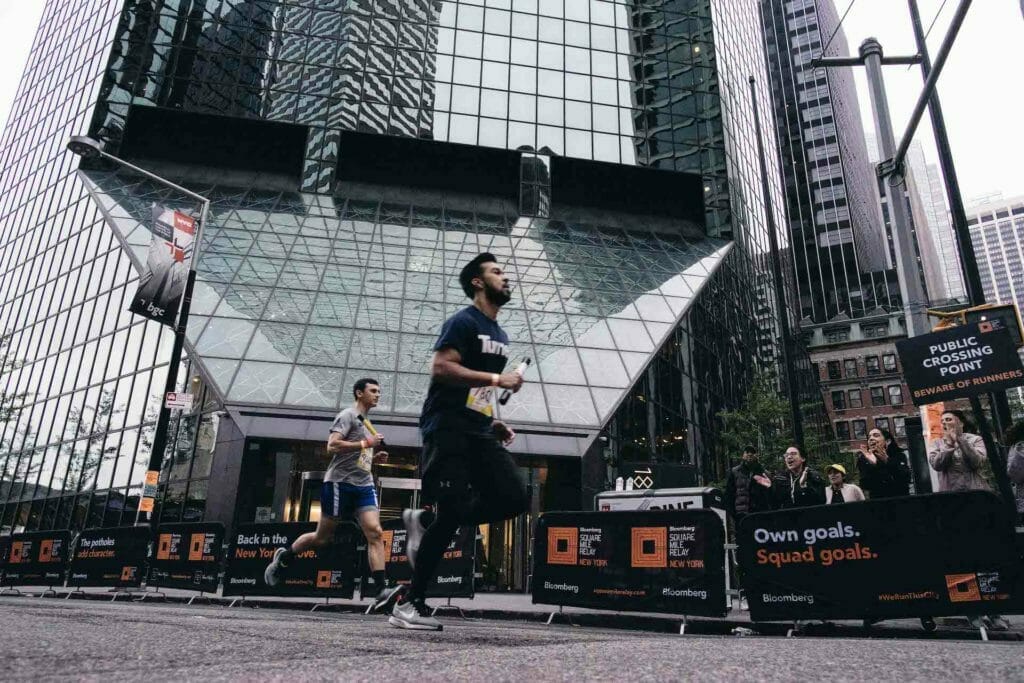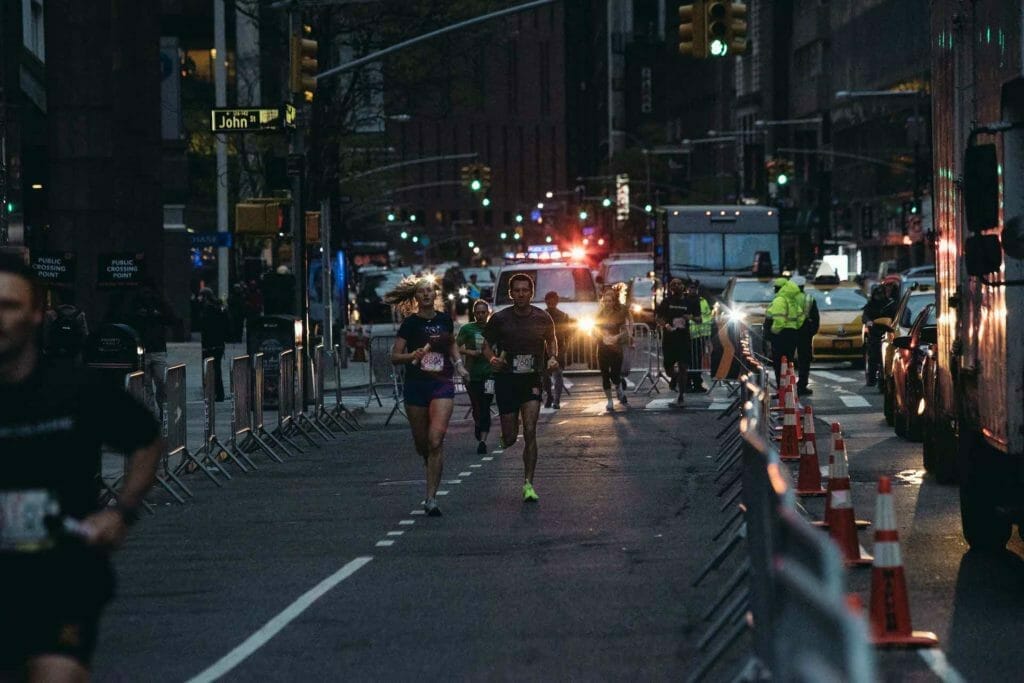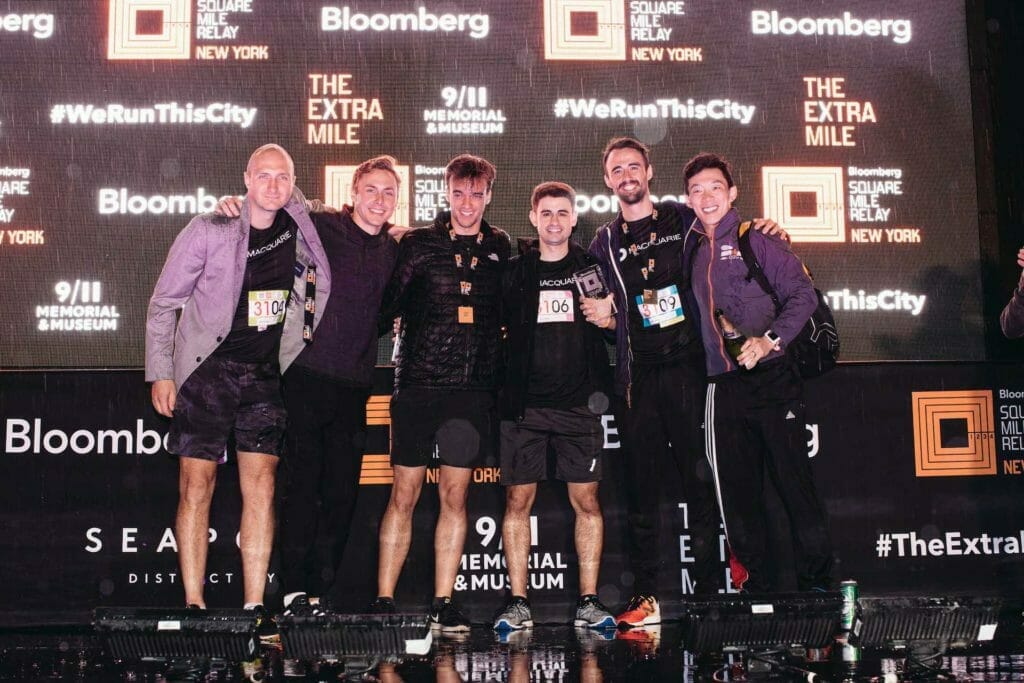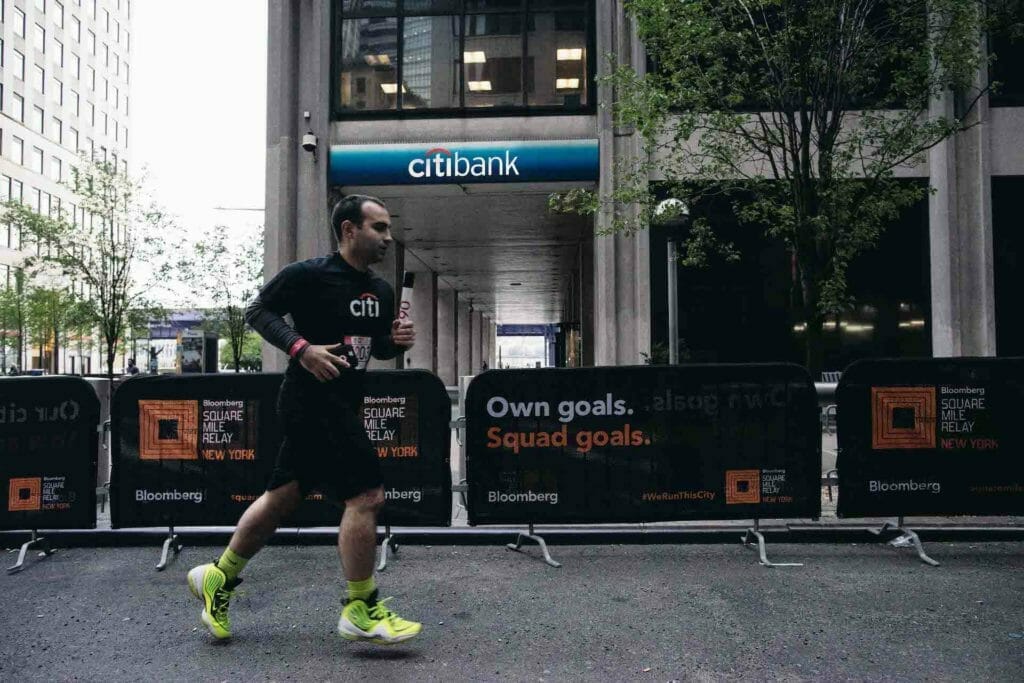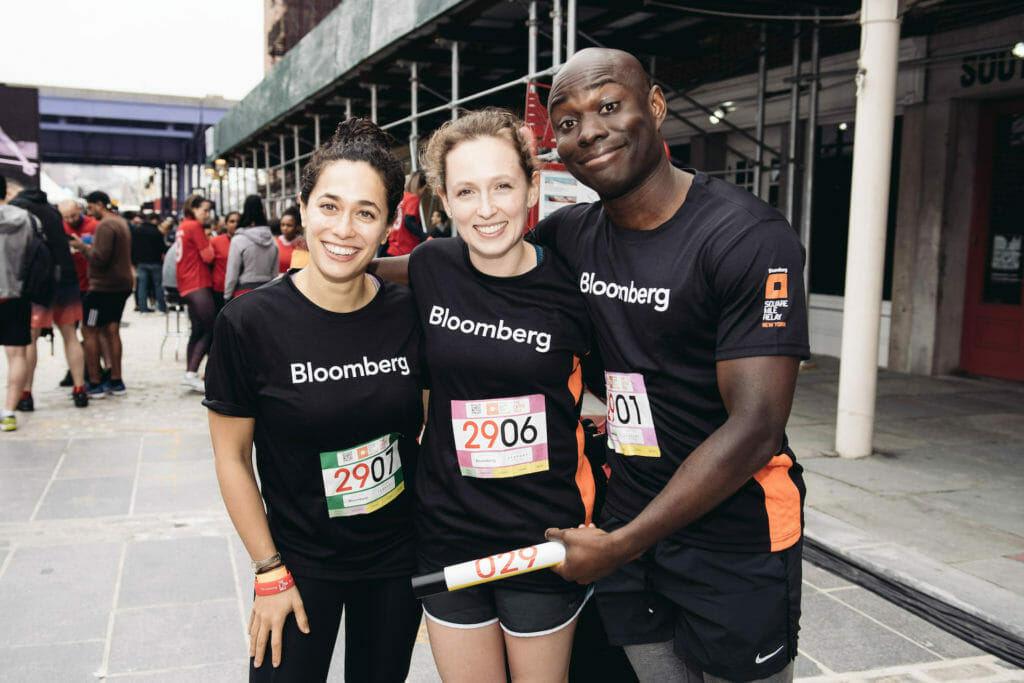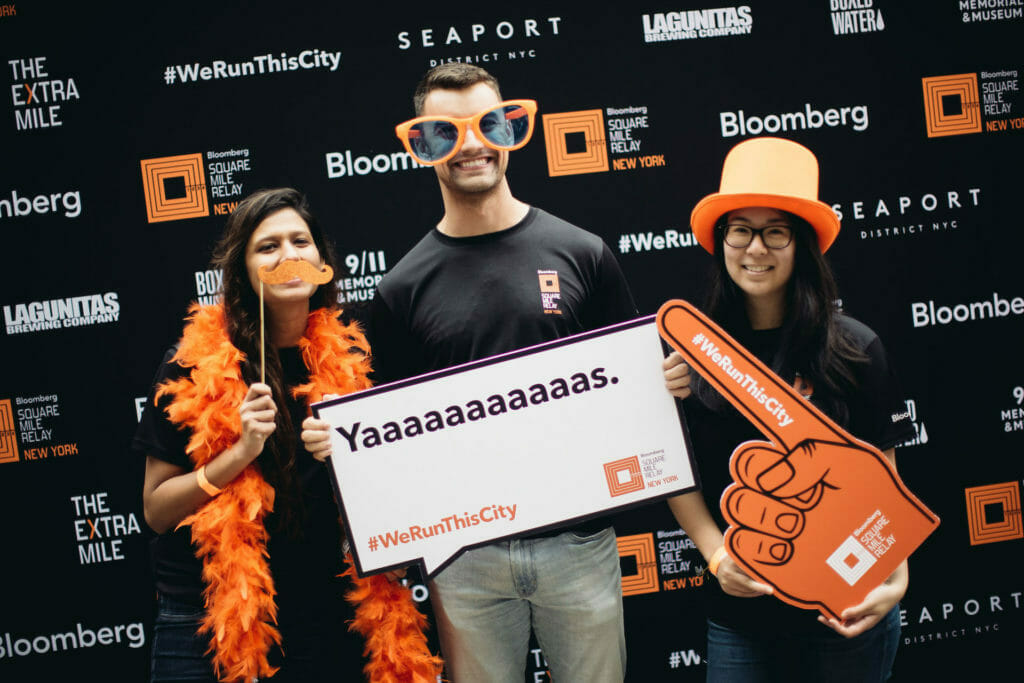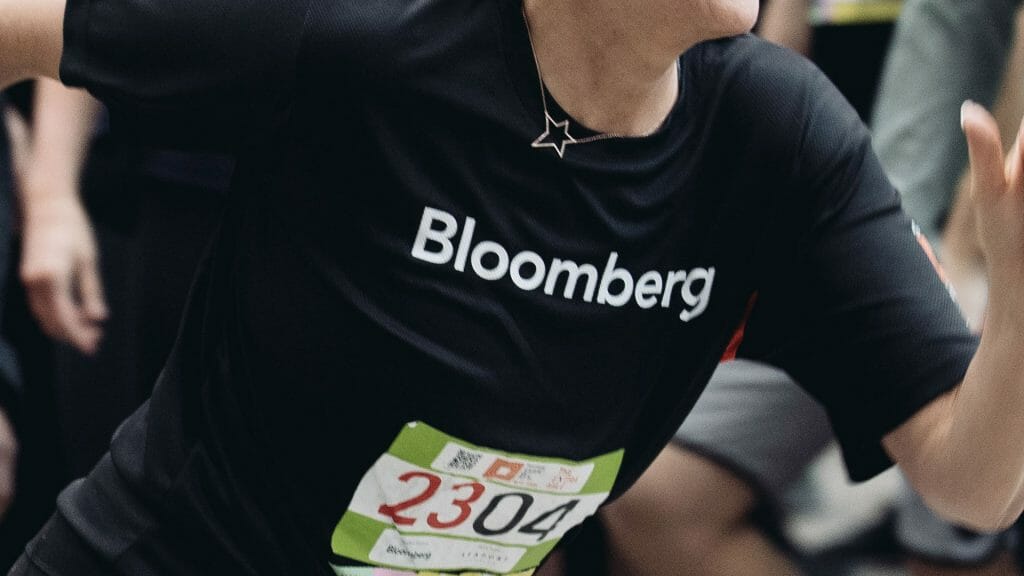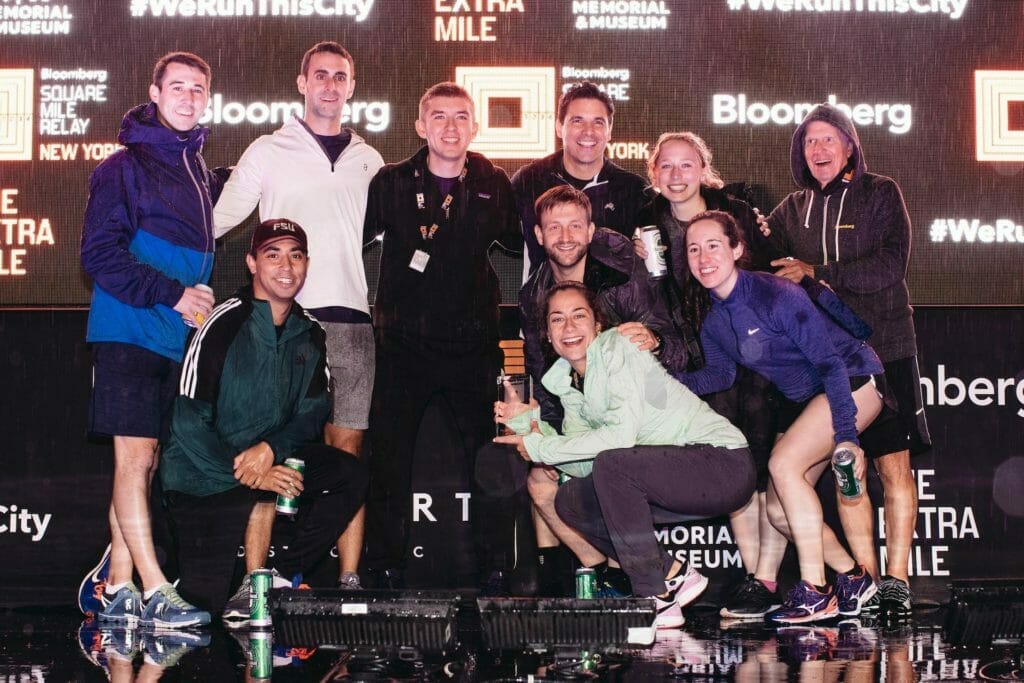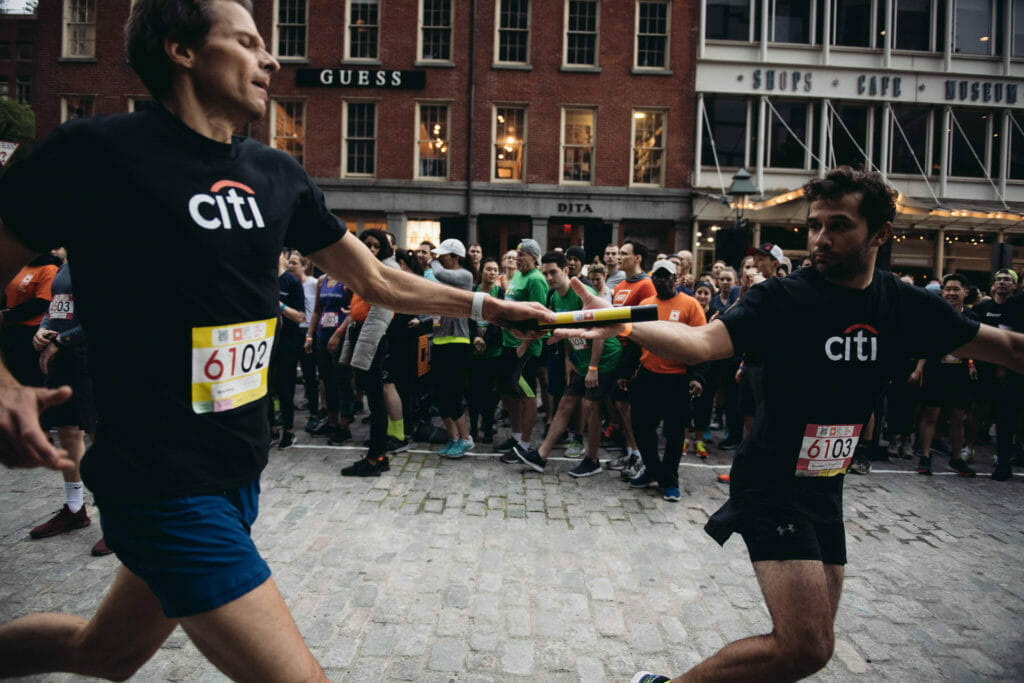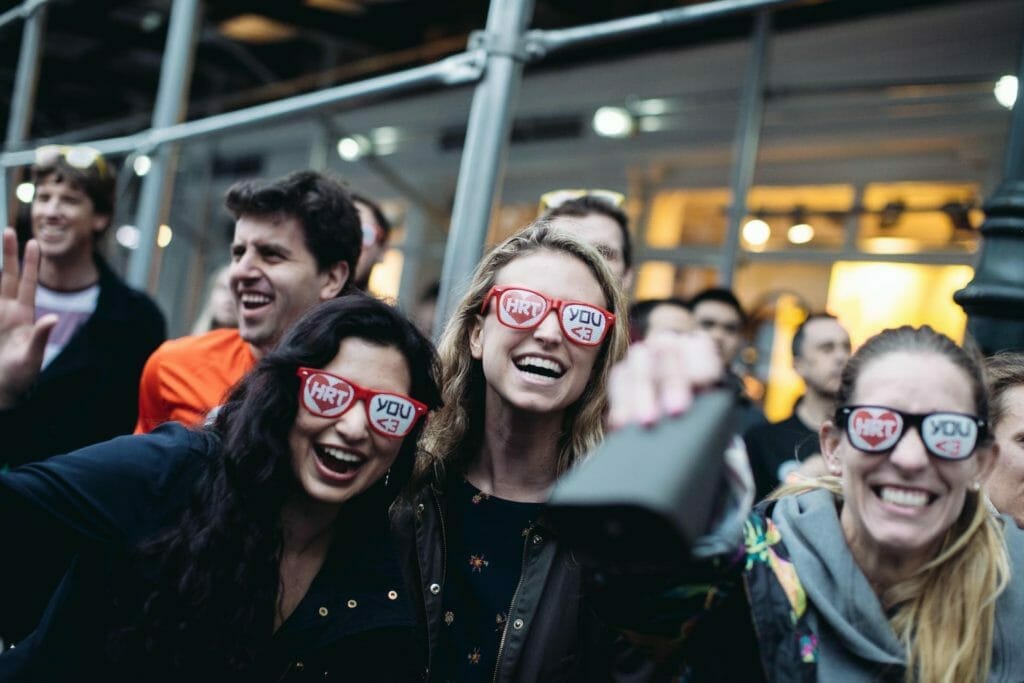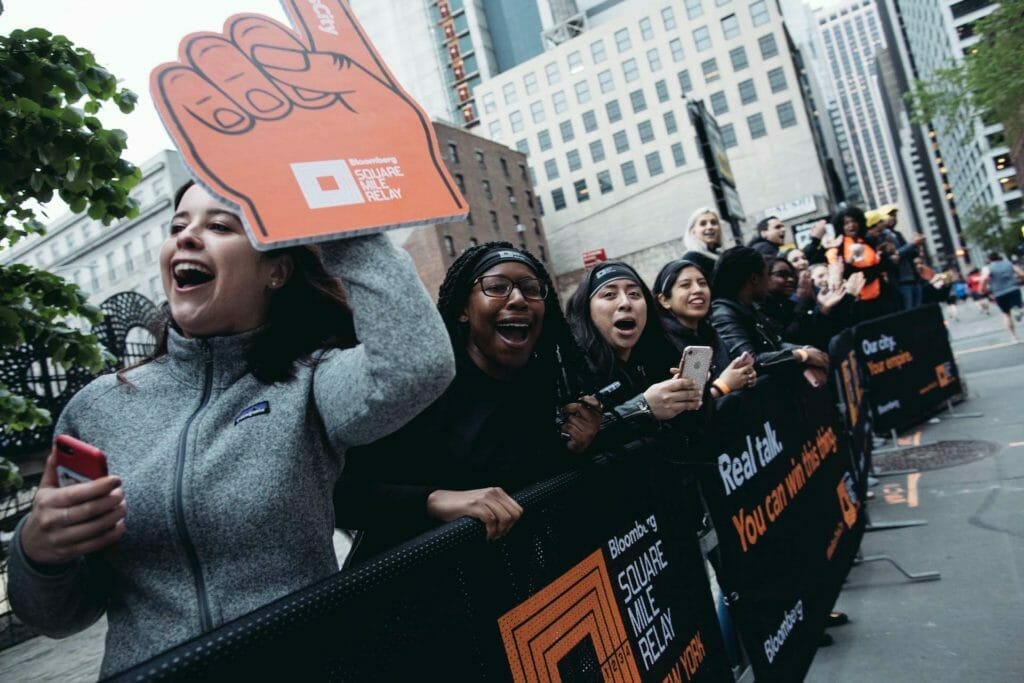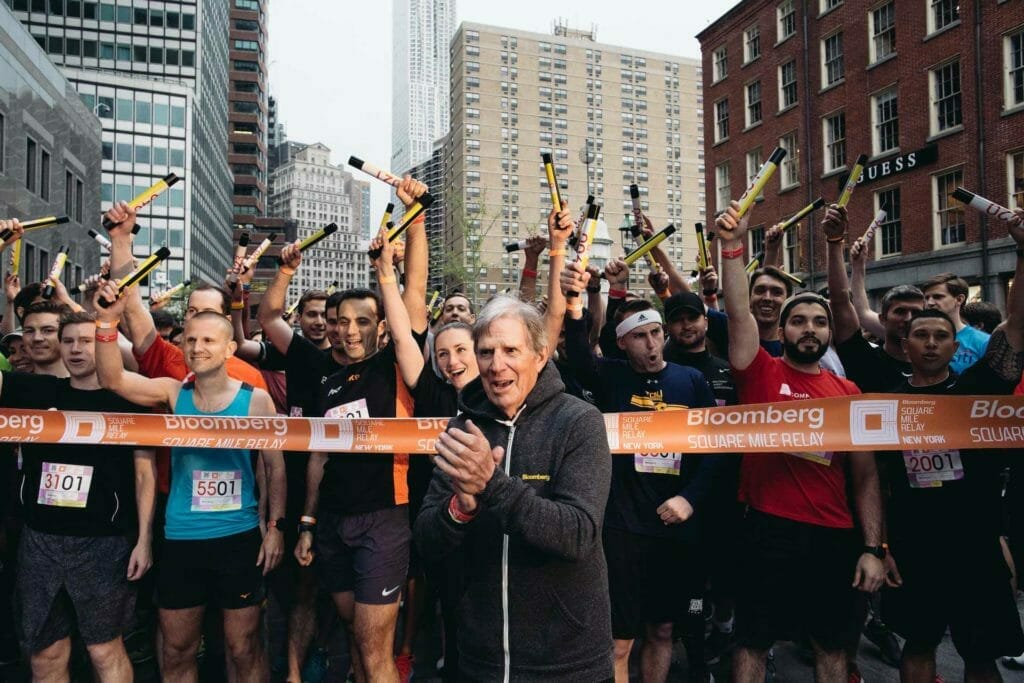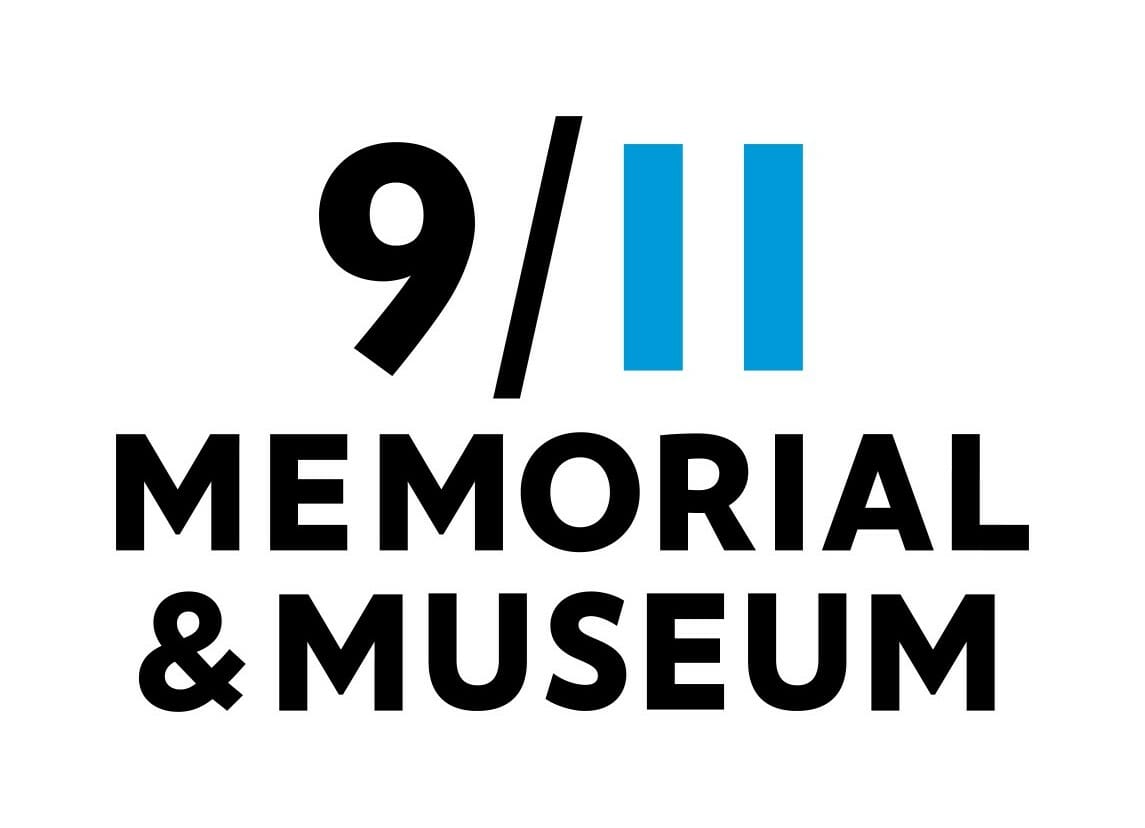 New York - The Extra Mile
The Extra Mile helps participants of the Bloomberg Square Mile Relay contribute to their city in a bigger, better way. We are delighted to be working with 9/11 Memorial & Museum as The Extra Mile Partner in New York once again in 2020. In 2019 they received a donation of $35,572 to deliver a year-long programme on the issue of Education.
When you run with purpose, you run The Extra Mile – our unique program that makes a tangible social difference to your city, which will last long after the teams cross the finish line.
Simply by participating in the race, a percentage of your team's race fee will be donated to The Extra Mile program in New York, which will support and promote projects over the next year using the power of sport and physical activity. The best part is, you get to help decide where the funds go by choosing a cause you care about and running for it. When you complete your personal profile on our website you will choose one of three cause to run for. Then, on race night, your lap in the Bloomberg Square Mile Relay won't just be for your team, but also for The Extra Mile cause you selected.
The cause with the quickest average time from all our runners will win the donation, a minimum of US$20,000, which 9/11 Memorial & Museum will use to address the winning cause across a year-long project.