Global cause. Local impact. #RunForYourCity
The next 'LIVE' race of the Bloomberg Square Mile Relay in New York will take place in 2021. However, in 2020 you can still Run For Your City!
We have created a Virtual Club to ensure you and our whole global community of corporate participants can still go The Extra Mile in their city and run, jog or walk as a team to help unlock up to US$300,000 in vital funds for The Extra Mile partner charities around the world, to help them respond to the Coronavirus pandemic or address inequality issues.
Access is fully complimentary, the state-of-the-art platform is easy-to-use, you can compete against other companies in virtual races and challenges and you will be helping earn donations for your city!
Further announcements for the 2021 Bloomberg Square Mile Relay New York will be made at a later date but we look forward to hosting the 'LIVE' races again, at a time when the race will be more important than ever in getting teams of employees back together and improving their health and well-being, whilst still supporting the local communities and delivering lasting impact through The Extra Mile programme. If you are new to this ultimate corporate relay race, then please register your interest.
In the meantime, make sure you sign up to our Virtual Club and start unlocking charitable funds for your city!
Who competed?
1. Soros Fund Management LLC
2. Saba Capital
3. Global X ETFs
4. Citi
5. BALYASNY ASSET MANAGEMENT
6. Macquarie
7. Gerson Lehrman Group
8. TD Securities
9. Liquidnet
10. Deutsche Bank
All Companies
Proudly sponsored by: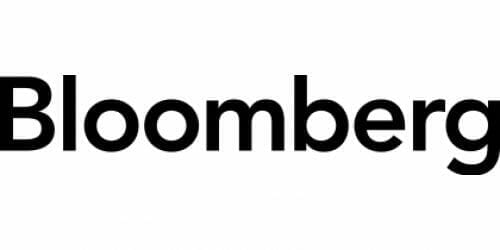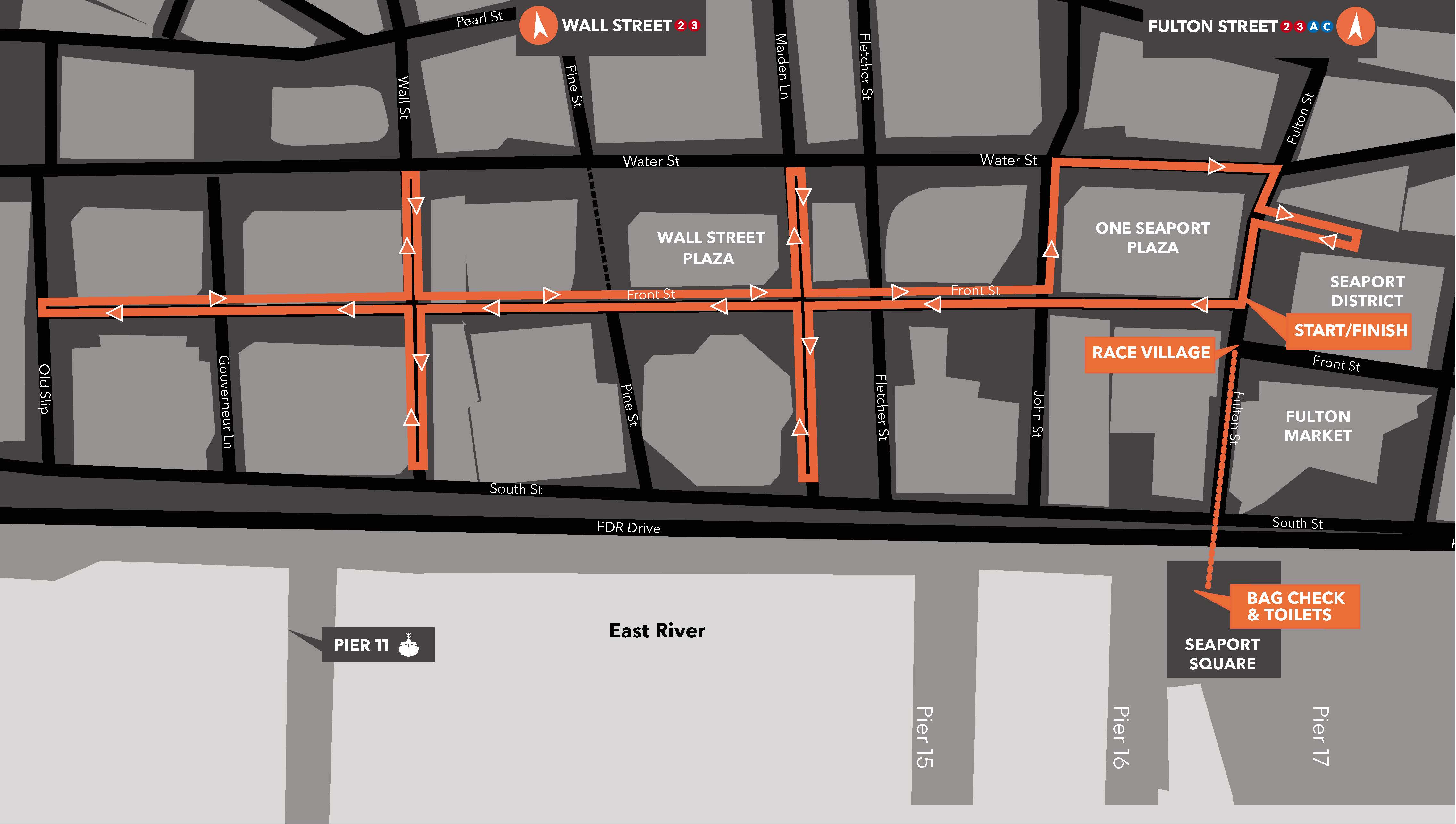 Runners set off along Front Street and follow a route with tight turns and sharp bends on a unique one-mile (1.6km) route synonymous with the Bloomberg Square Mile Relay.
5:30 pm
Race Village opens. Captains arrive to register and collect batons
6:00 pm
Team members to have arrived
6:30 pm
Official race briefing
6:55 pm
First runners in race pens
7:00 pm
Race starts and Hospitality opens
8:30 pm
Race finish and After-party
8:45 pm
The Extra Mile and Awards presentation
10:00 pm
Race Village closes
Check out the highlights from last year's race: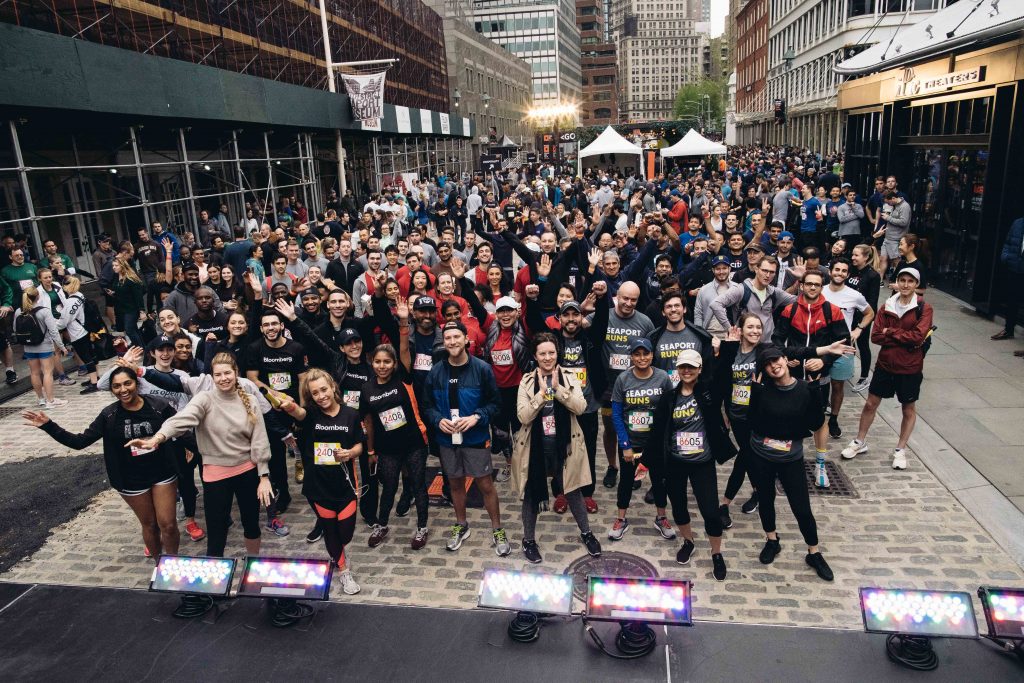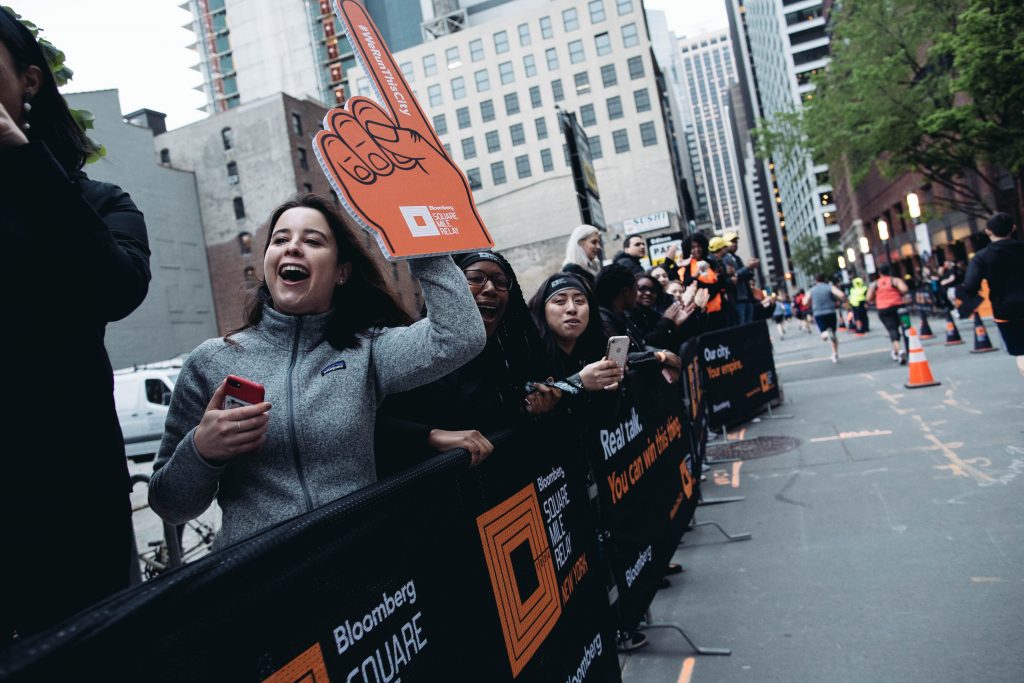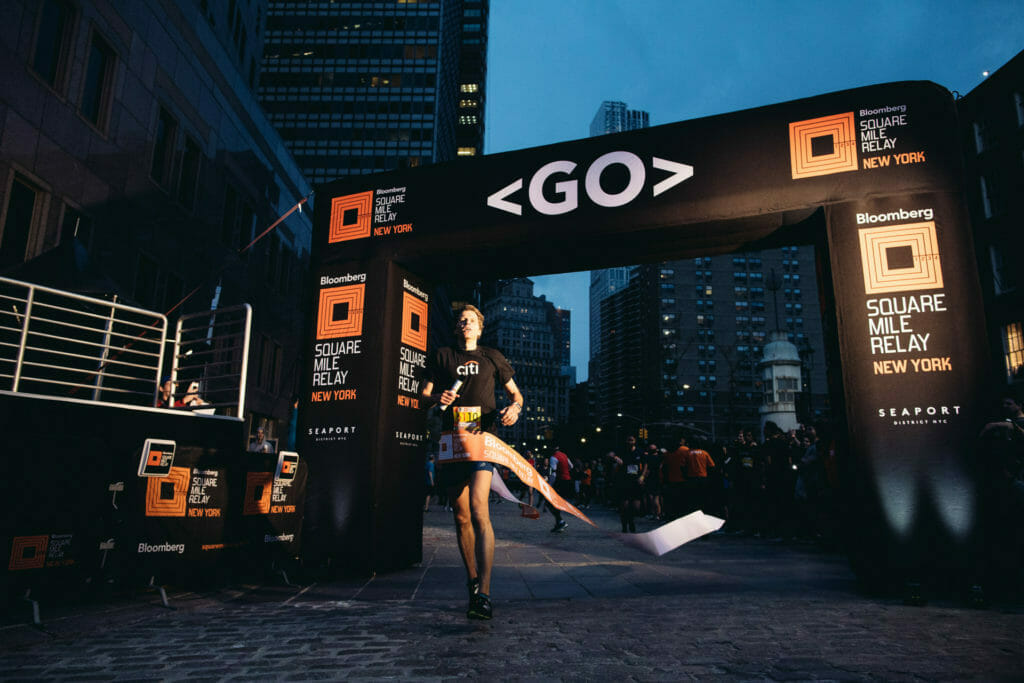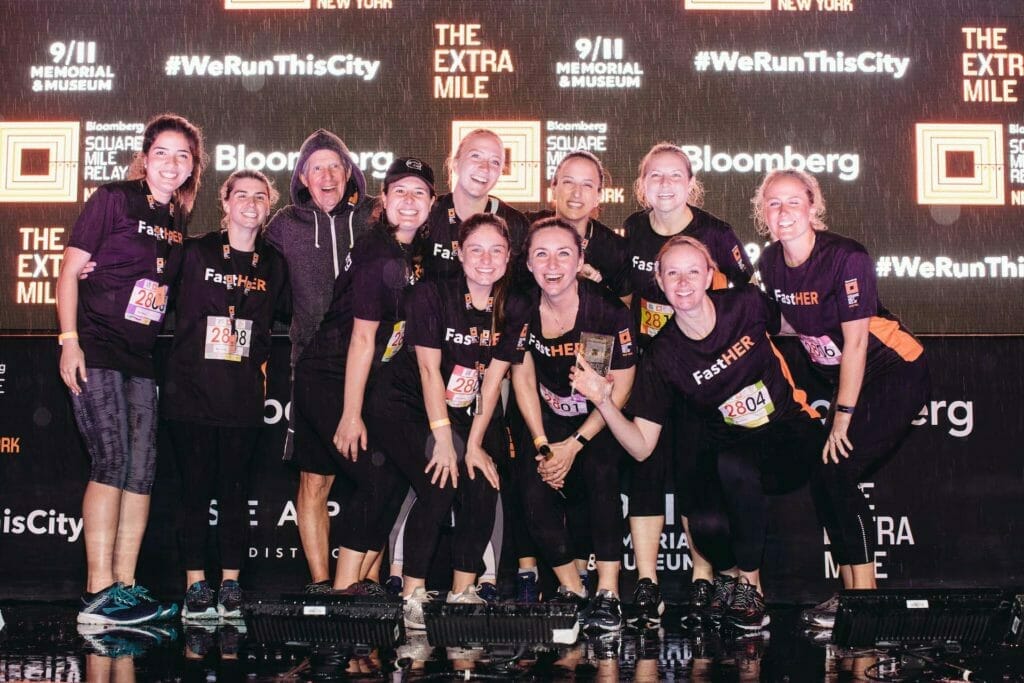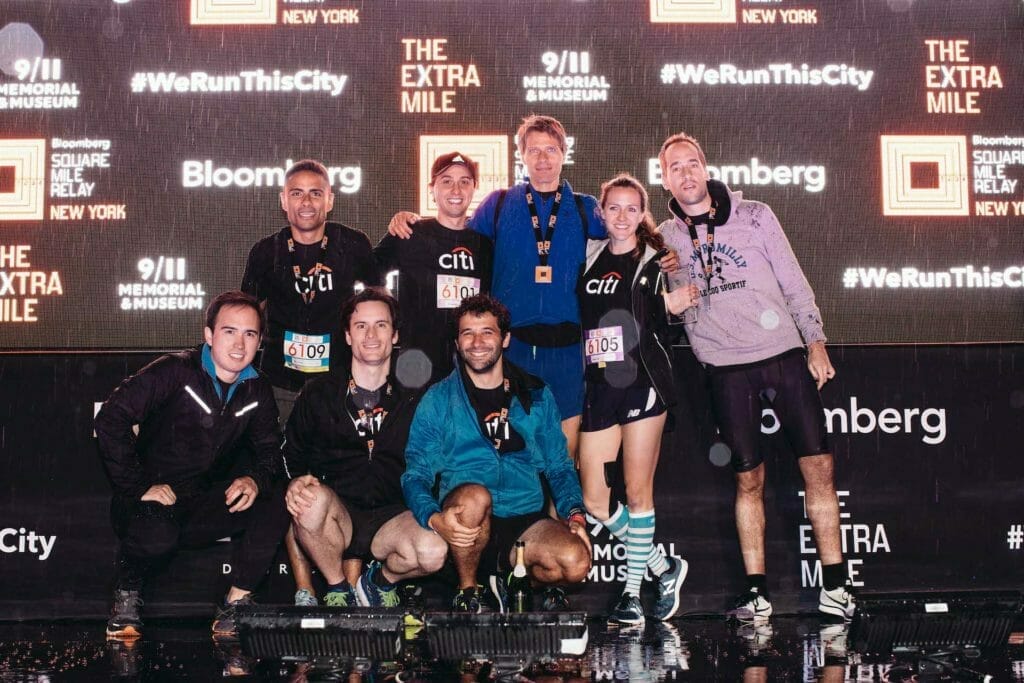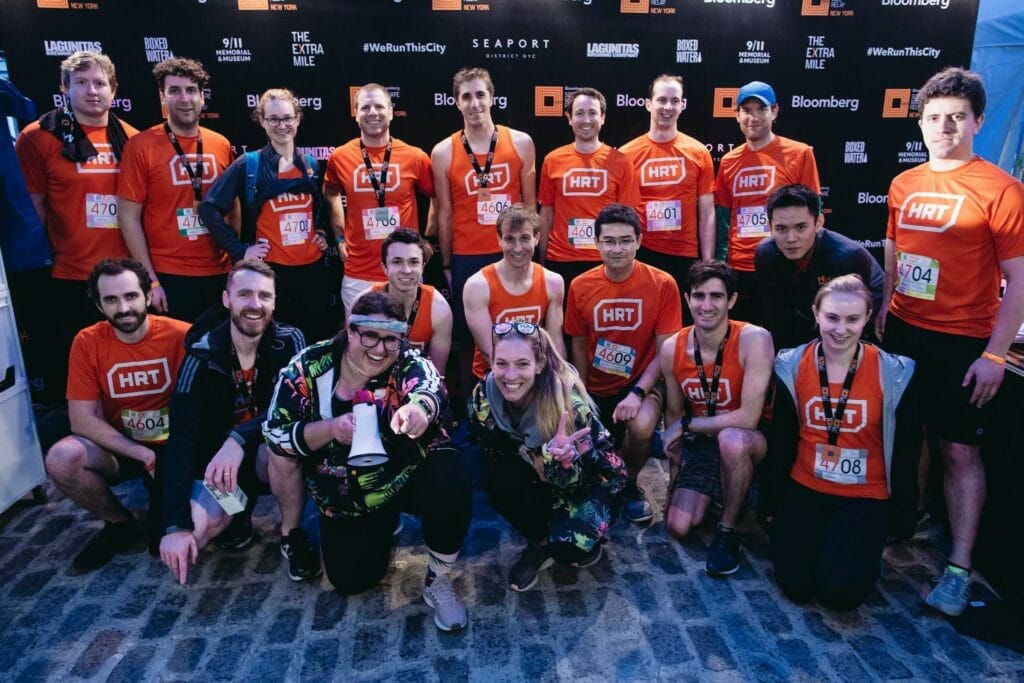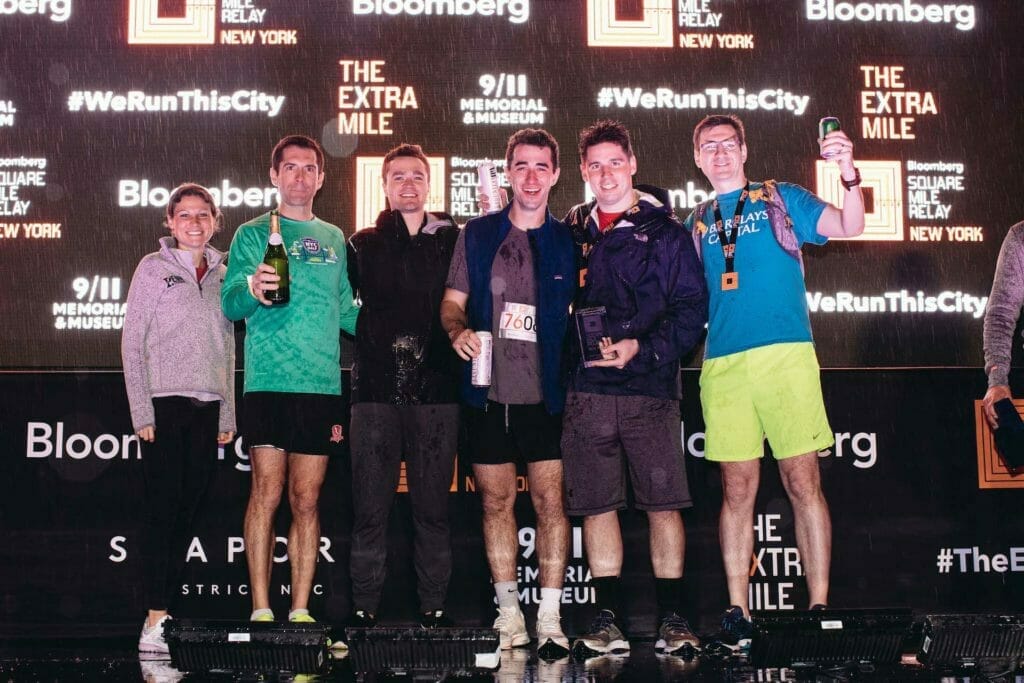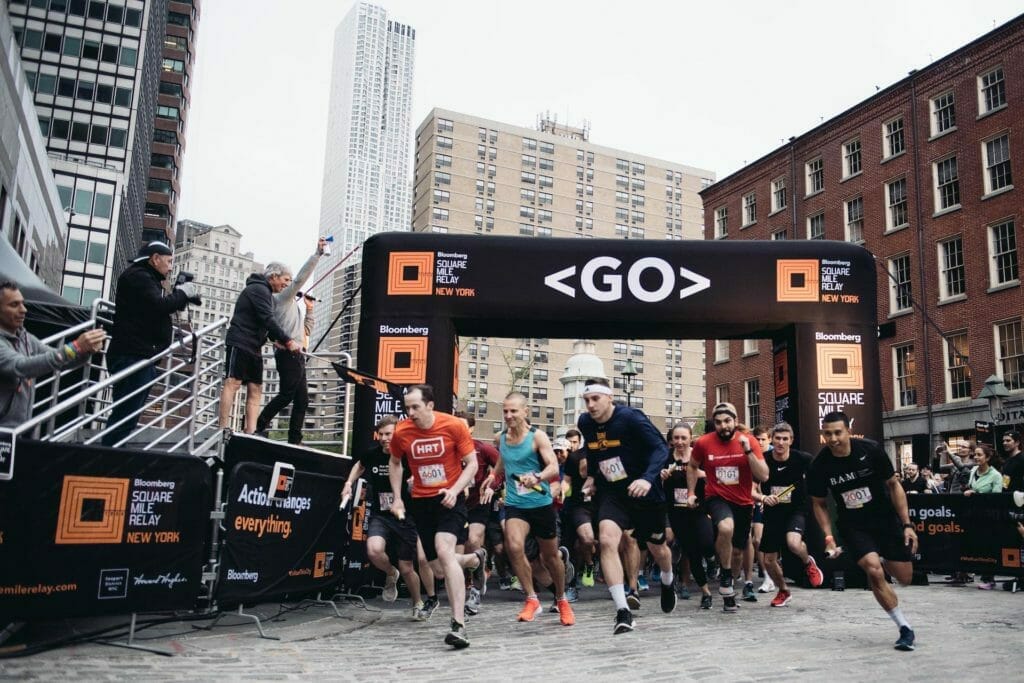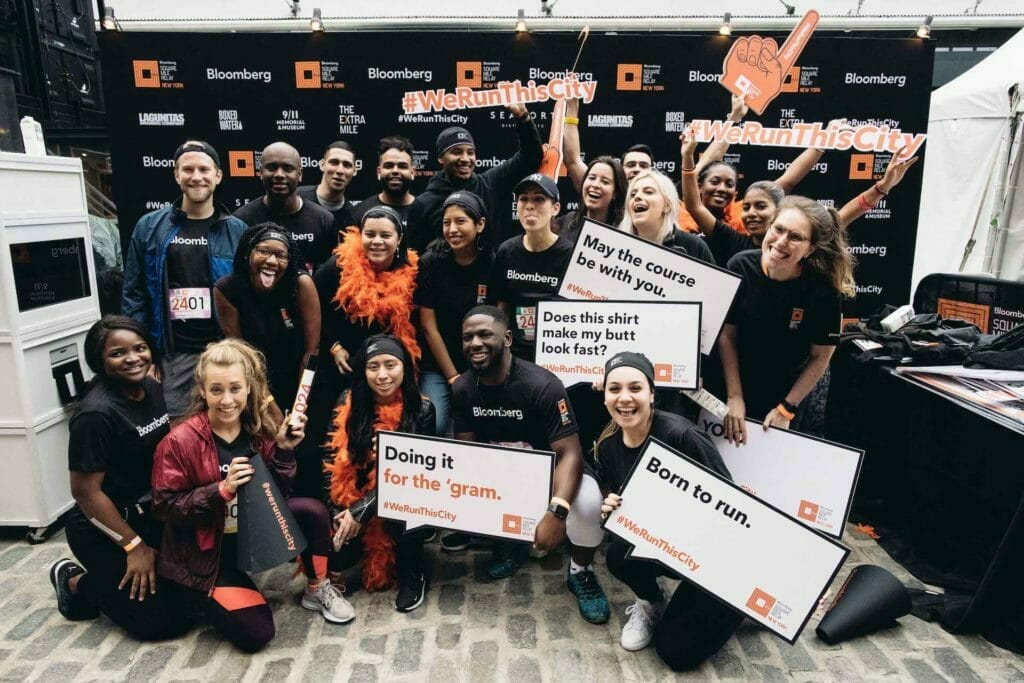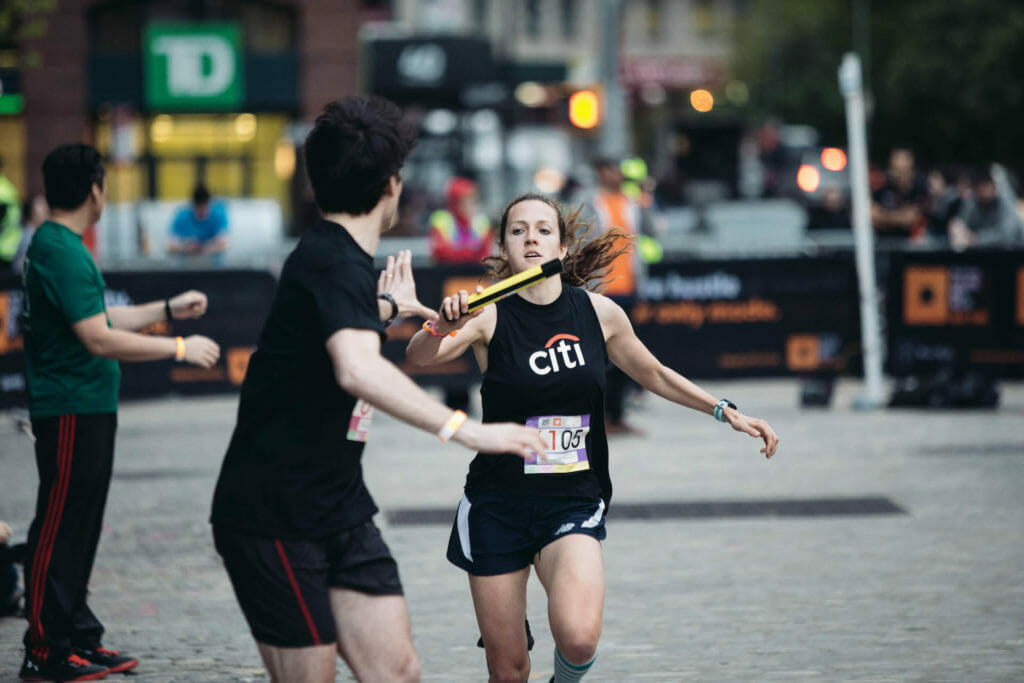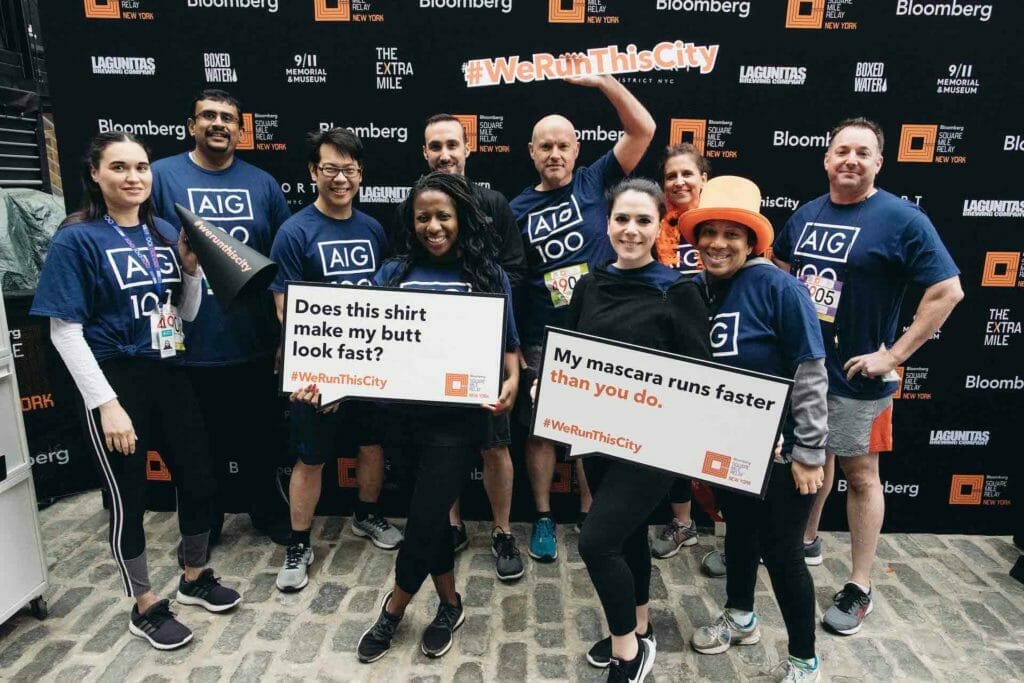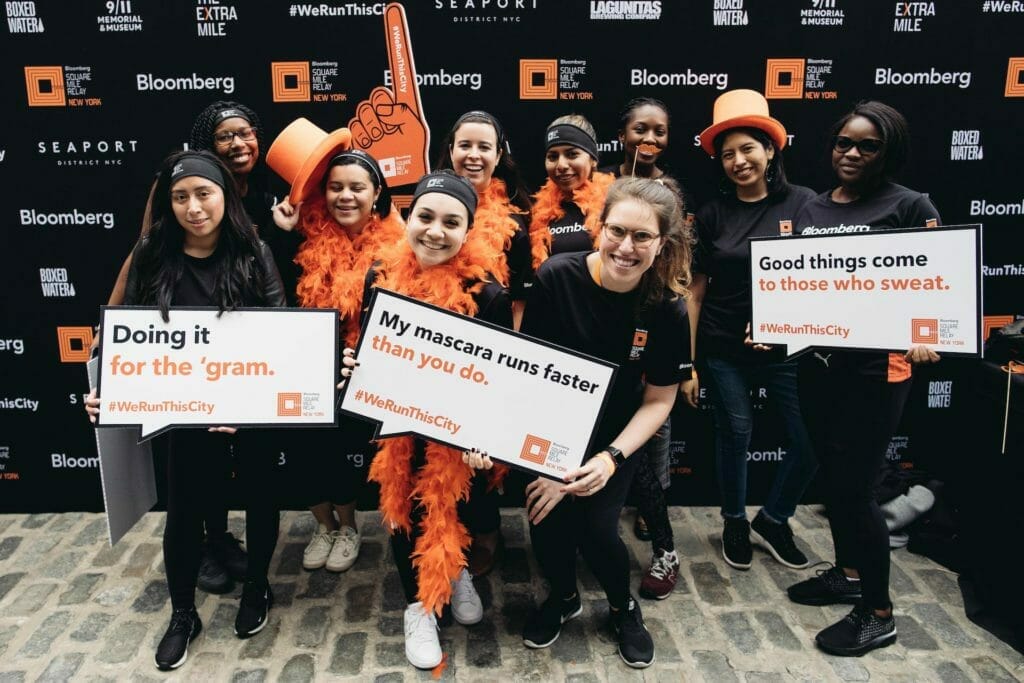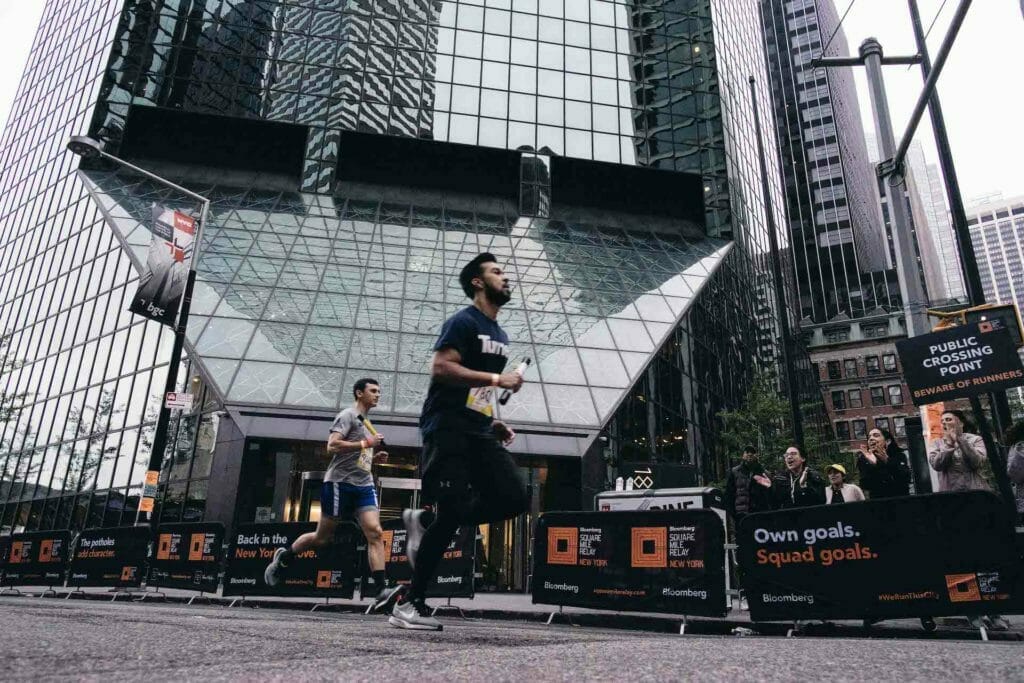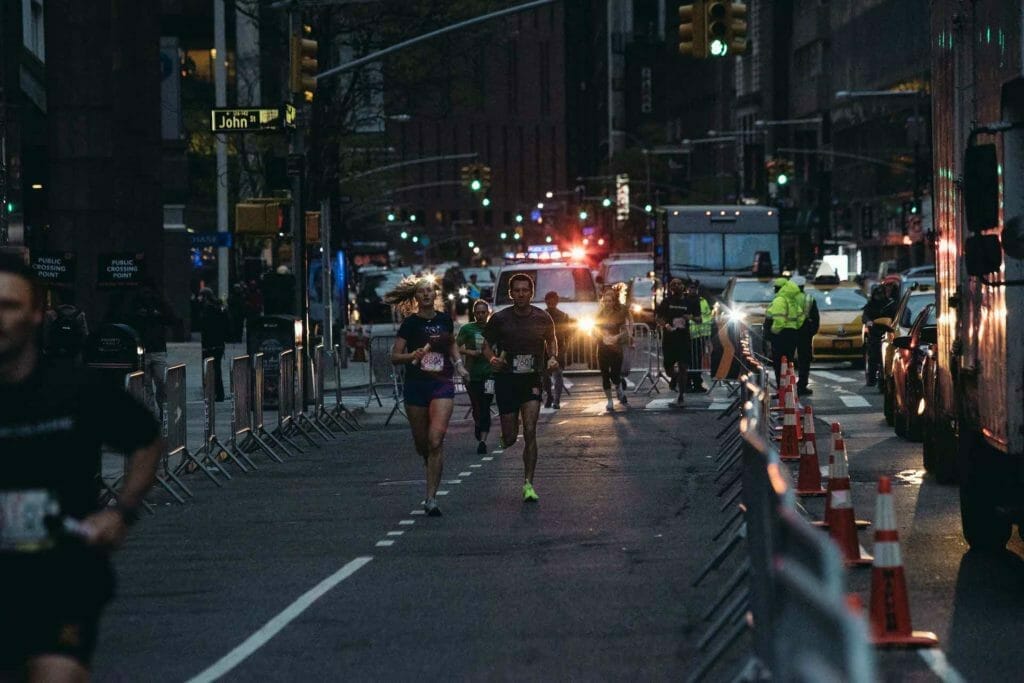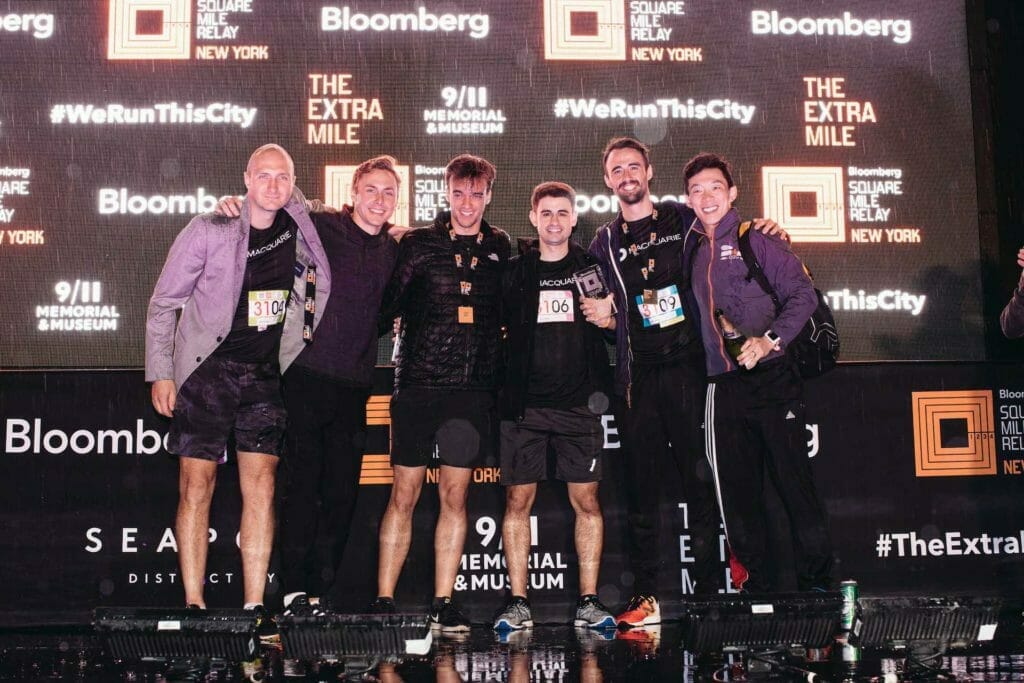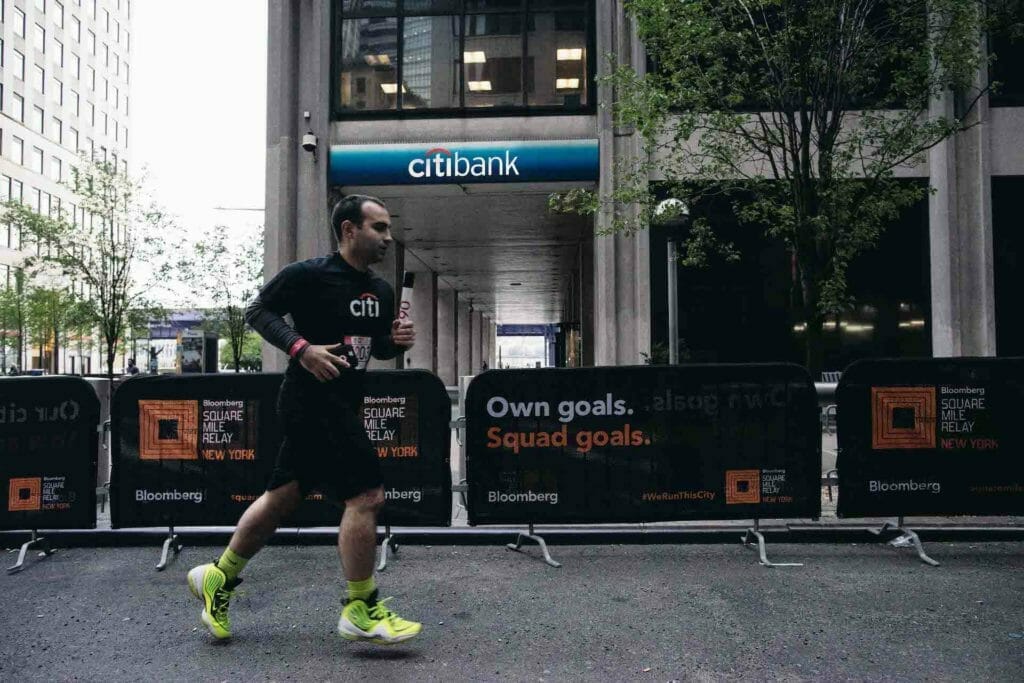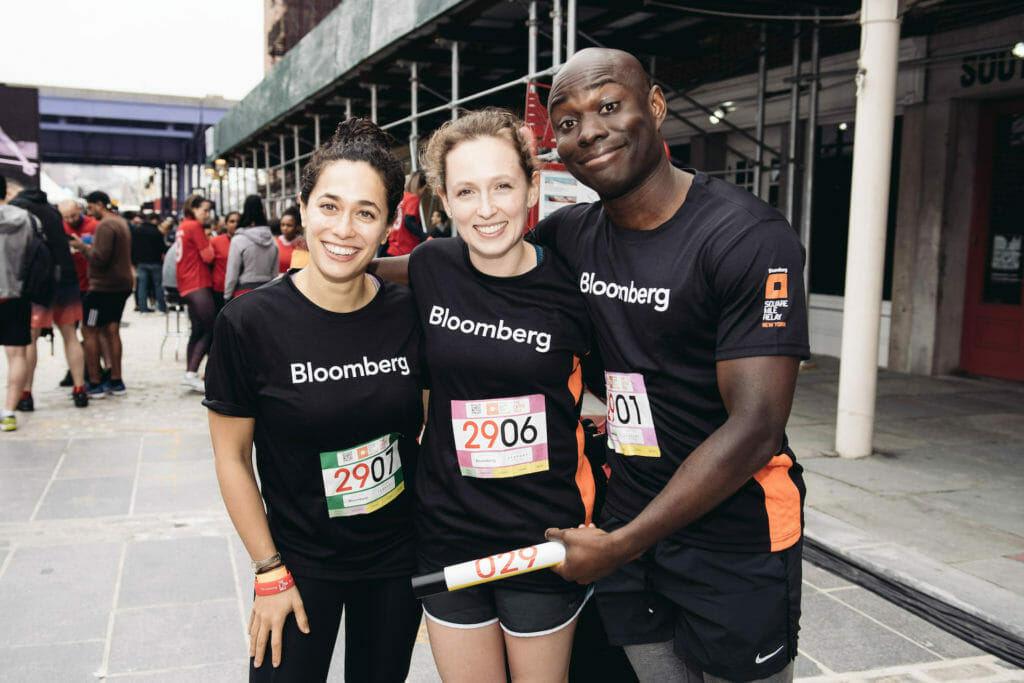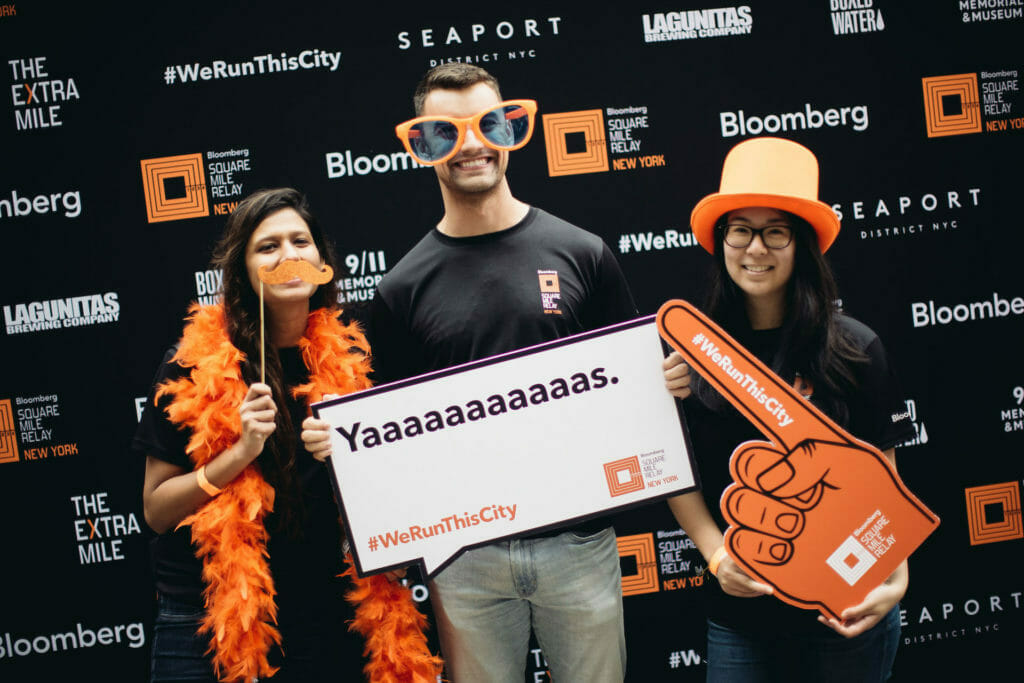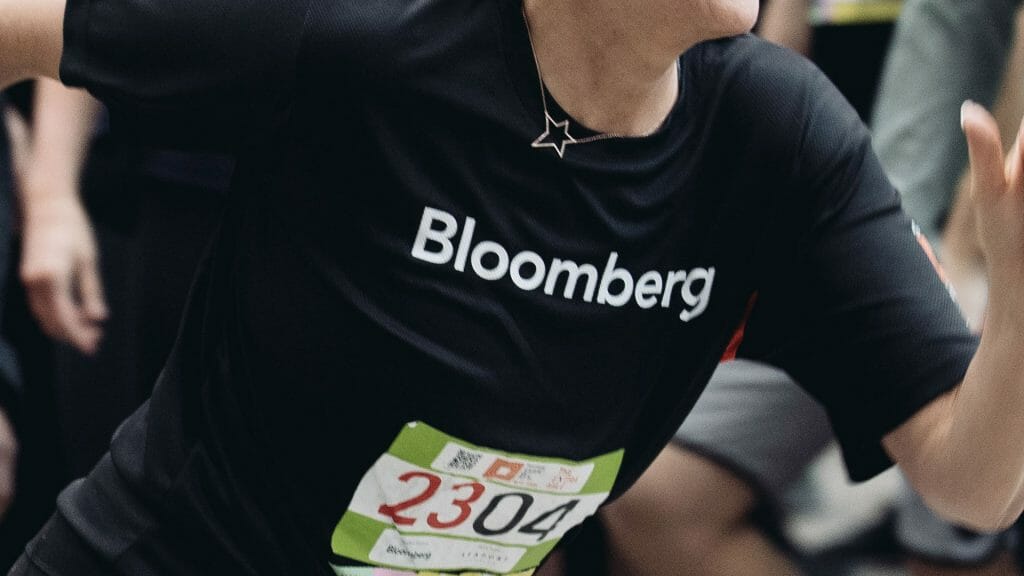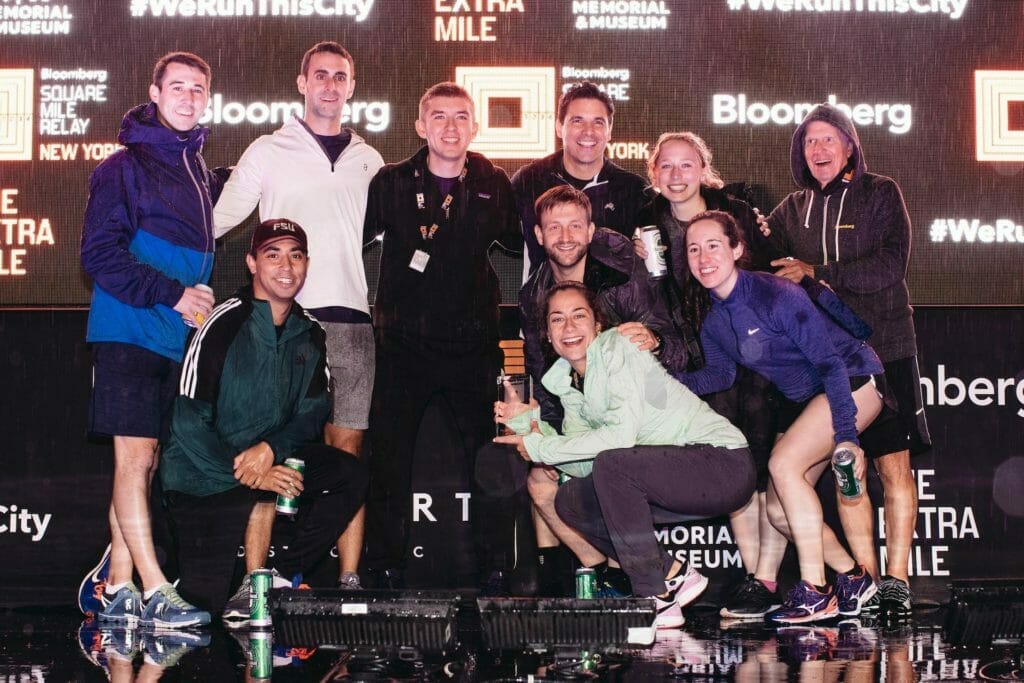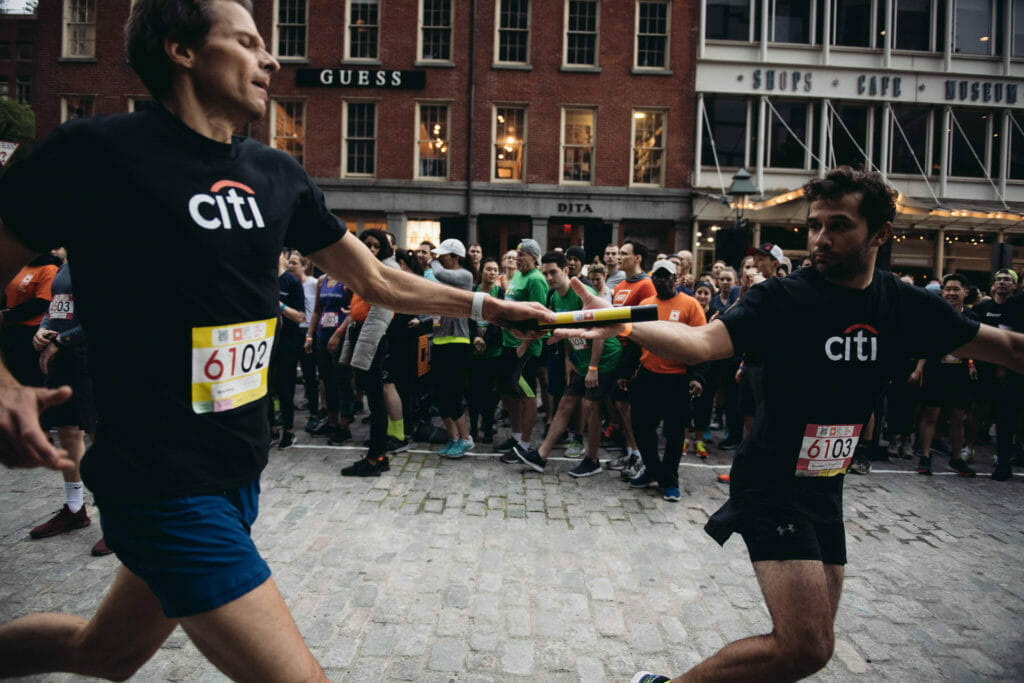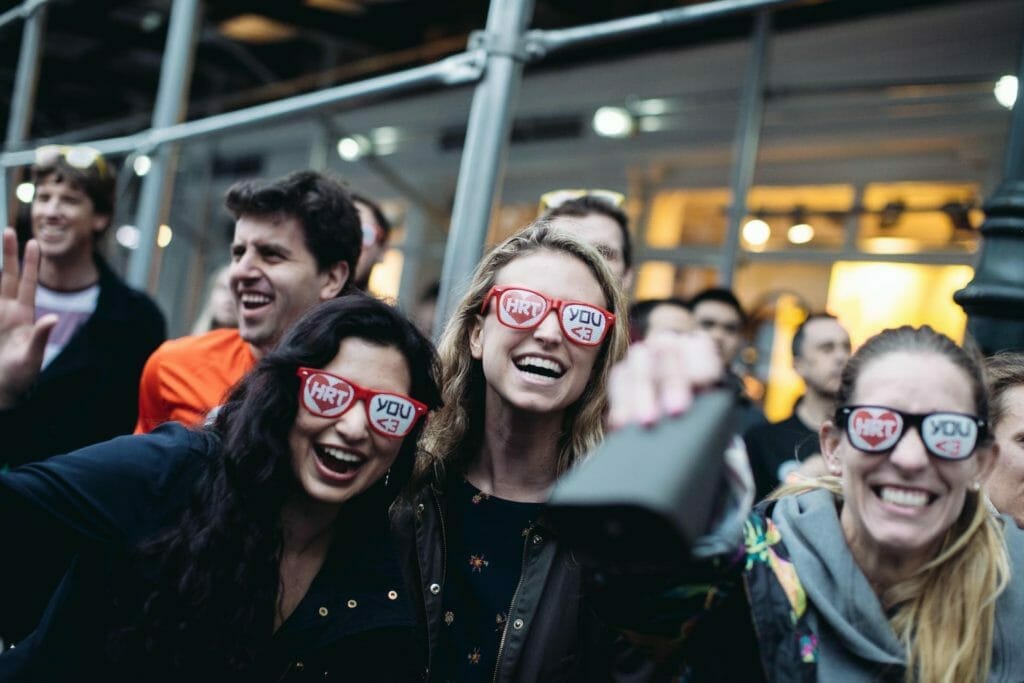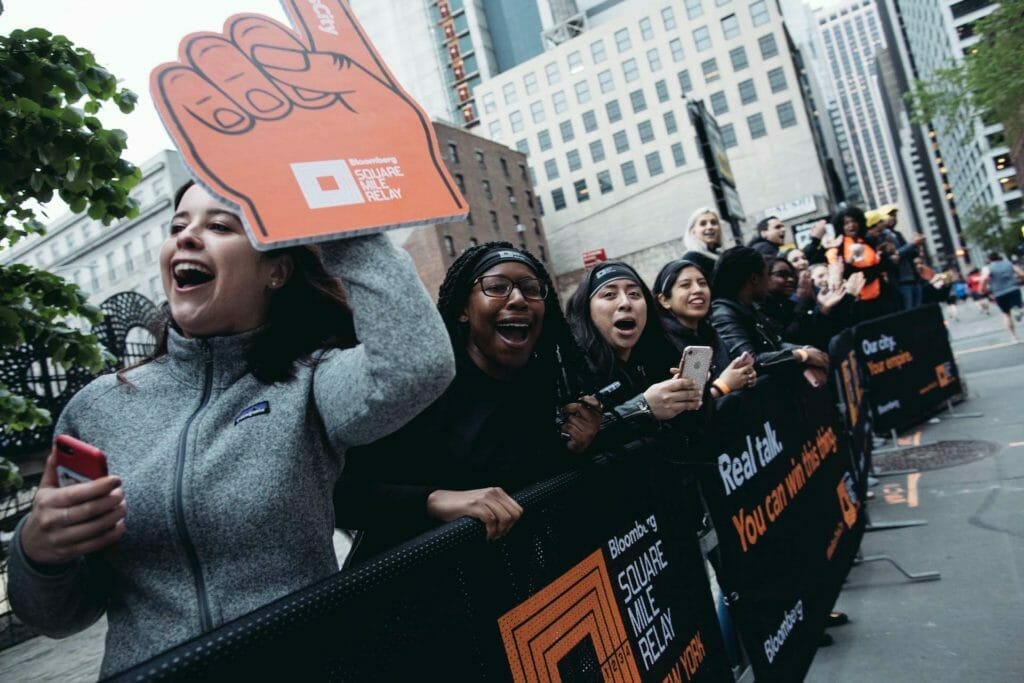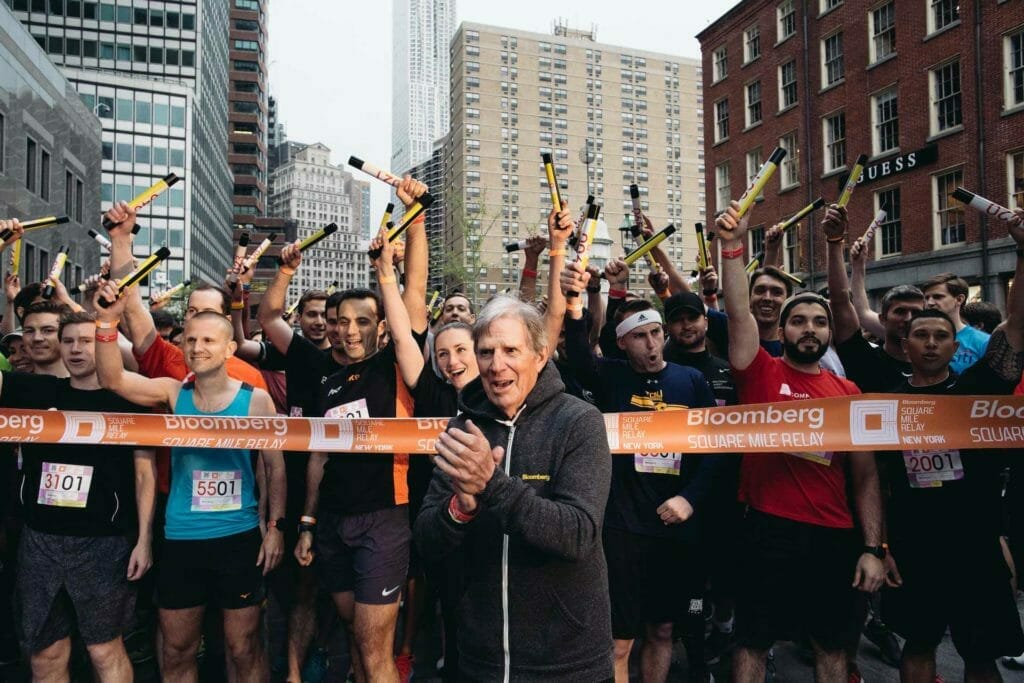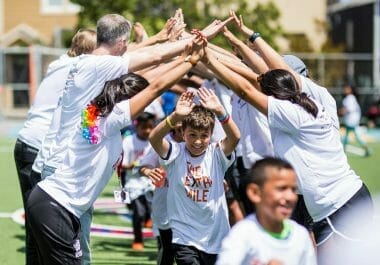 New York - The Extra Mile
Global cause. Local impact. #RunForYourCity
Whilst we aren't able to come together in person on a live race night at every city's Bloomberg Square Mile Relay in 2020, we are still committed to continuing the great work and hugely positive impact of The Extra Mile program around the world.
We are giving our global Relay community the opportunity to unlock up to US$300,000 in donations this year to support The Extra Mile charity partners in responding to the COVID-19 pandemic or addressing inequality issues in our host cities.
By registering for the Virtual Club, you are automatically registered for The Extra Mile Challenge. Every day, you will earn daily activity points through either walking or running and can earn additional bonus points by signing up and taking part in virtual Events – every point you earn will contribute towards this challenge.
All that you, and the rest of our global corporate community need to do as a team, is earn an average of at least 1,000 points in each month of July, August and September to unlock US$90,000 every month, which will be split evenly between The Extra Mile charities in our race cities that are yet to receive any donations through The Extra Mile in 2020.
Additionally, in October there will be a US$30,000 bonus pot available for the city with the highest accumulated average number of points per Virtual Club member at the end of the month. By signing up to the Virtual Club, connecting your tracking app and collecting points through running or walking, you will be contributing to both your company and your city's point score, so get out there and keep earning points!