London
Next Race: 22 September 2022
The Bloomberg Square Mile Relay London has officially hit capacity, with all 100 teams being snapped up at an unprecedented rate ahead of the race on Thursday 22 September. 1000 runners will take on the unique one-mile route, starting and finishing in Guildhall Yard and then carving a path through the heart of the City, all in a bid to be crowned the 'Fastest Firm In The City'.
Our waiting list is now open, should a space become available you will be notified by email.
-------------------
One team. Ten runners. One mile each. Who will be London's fastest firm? 
London, we are back! It's time for what will be the fourth event in the 2022 Bloomberg Square Mile Relay series and the fourteenth time we have taken to the streets of London. Taking place on Thursday 22nd September, experience the thrill of the ultimate corporate running relay and after revelling in that post-race afterglow, you get to celebrate with your colleagues and enjoy an evening of food, drink, and entertainment. 
Team entries are exclusively for Bloomberg Clients. If you don't have an access code to enter please get in touch with your Bloomberg contact. If you are interested in entering and you are not currently a Bloomberg client please register your interest here. 
Are you ready for the challenge? #RunForYourCity 
Can't take part in the race this year? You can still join our global community and have an impact through our charity program, The Extra Mile, by registering for our free-to-access Bloomberg Square Mile Virtual Club.  We are committed to annually donating US$390,000 to The Extra Mile, and this year each charity partner in our 13 race cities will receive US$30,000 to address a local cause. 
Our exclusive platform encourages you to get active in order to improve your mental and physical wellbeing through a range of activities, challenges and races. You can take part alongside your colleagues or other members and companies within the global community - you can even create your own bespoke company event! 
Who's competing?
1. Mitsubishi UFJ Trust International
2. Macquarie
3. StoneX Financial Ltd
4. Bloomberg
5. Brooks Macdonald
6. Jump Trading
7. Stifel Nicolaus
8. Hermes Fund Managers Limited
9. ICG
10. WOOD & Company
All Companies
Proudly sponsored by: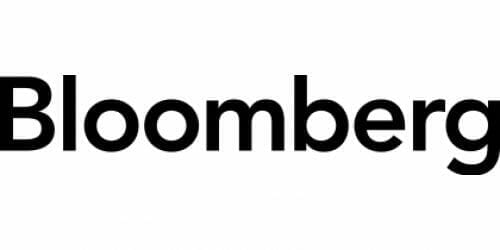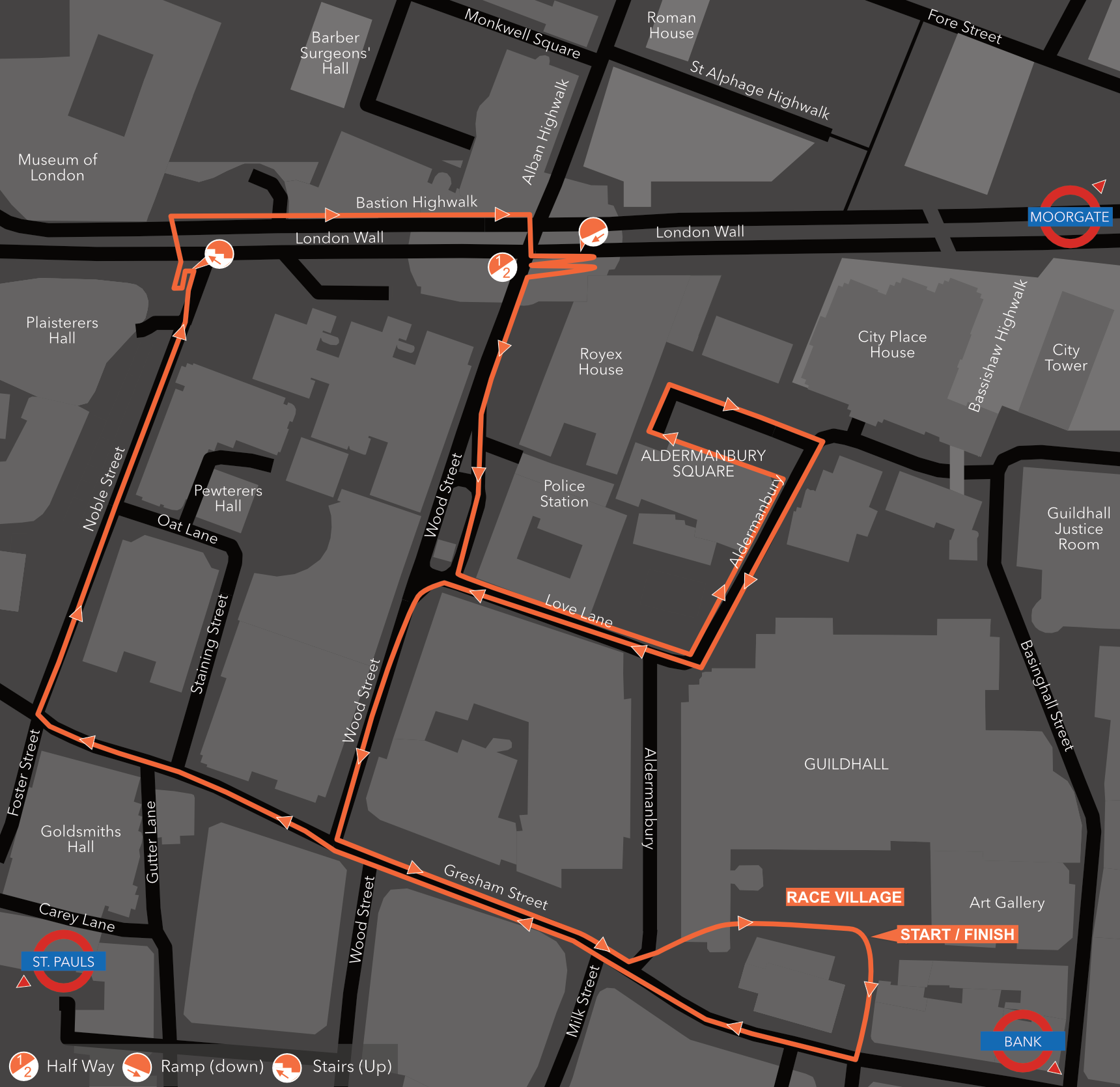 Check out the brand new course for 2022!
Race Village Location
Guildhall Yard
Gresham St
London
EC2V 7HH
Directions
Spread the word
17:45
Captains arrive to register and collect batons and race bibs
18:15
Team members arrive
18:45
Official Race Briefing
19:10
First runners in race pens
21:00
Awards Presentation & After-Party
22:30
Race Village closes
Check out the highlights from the 2019 race: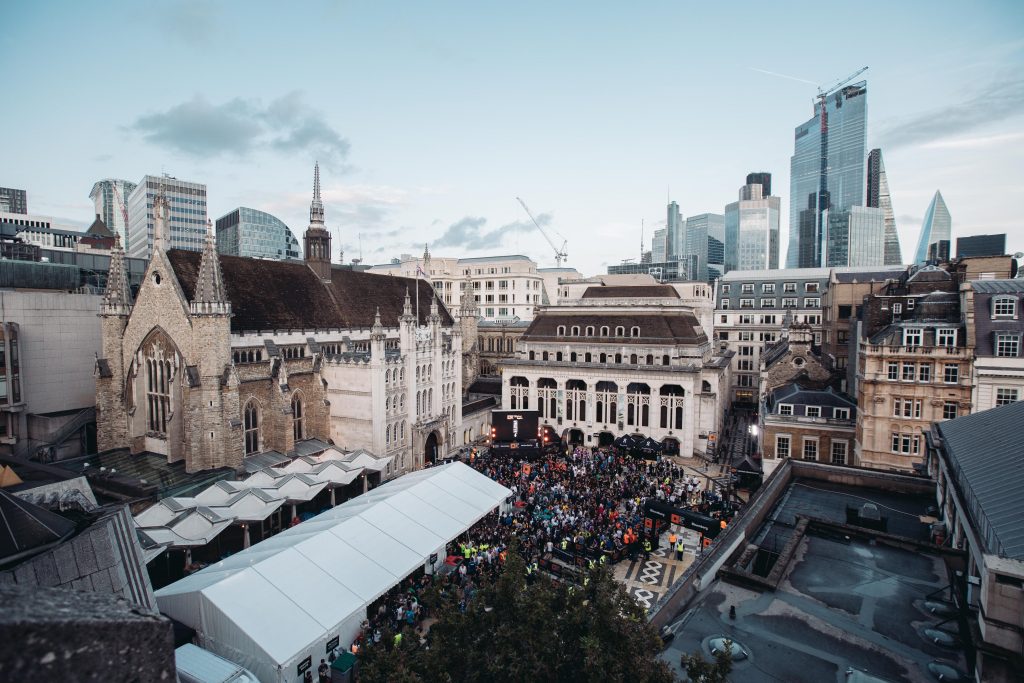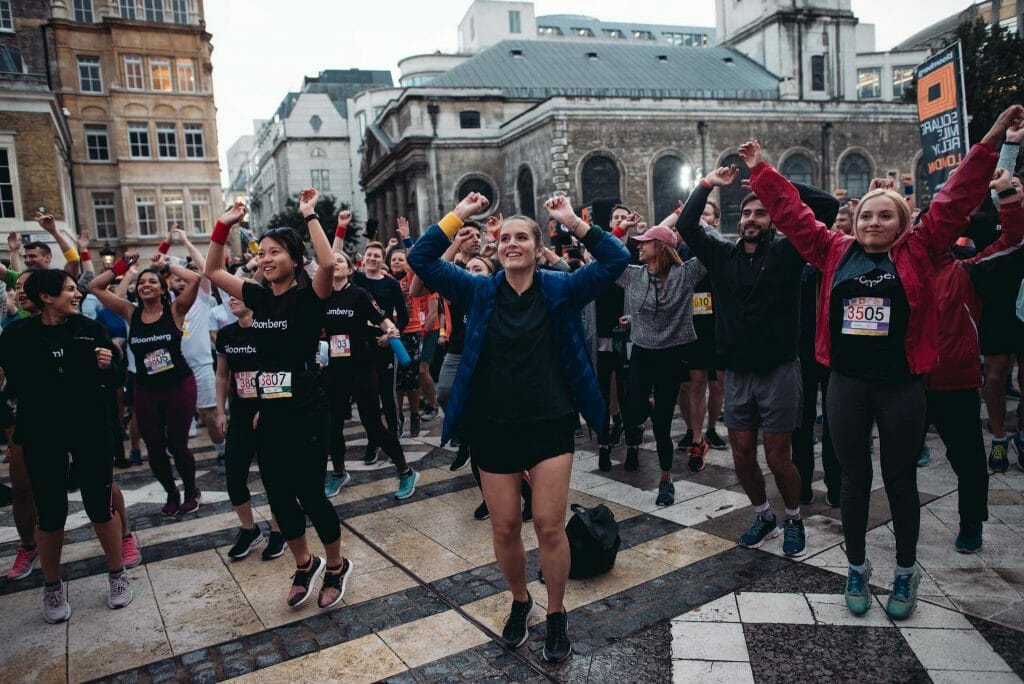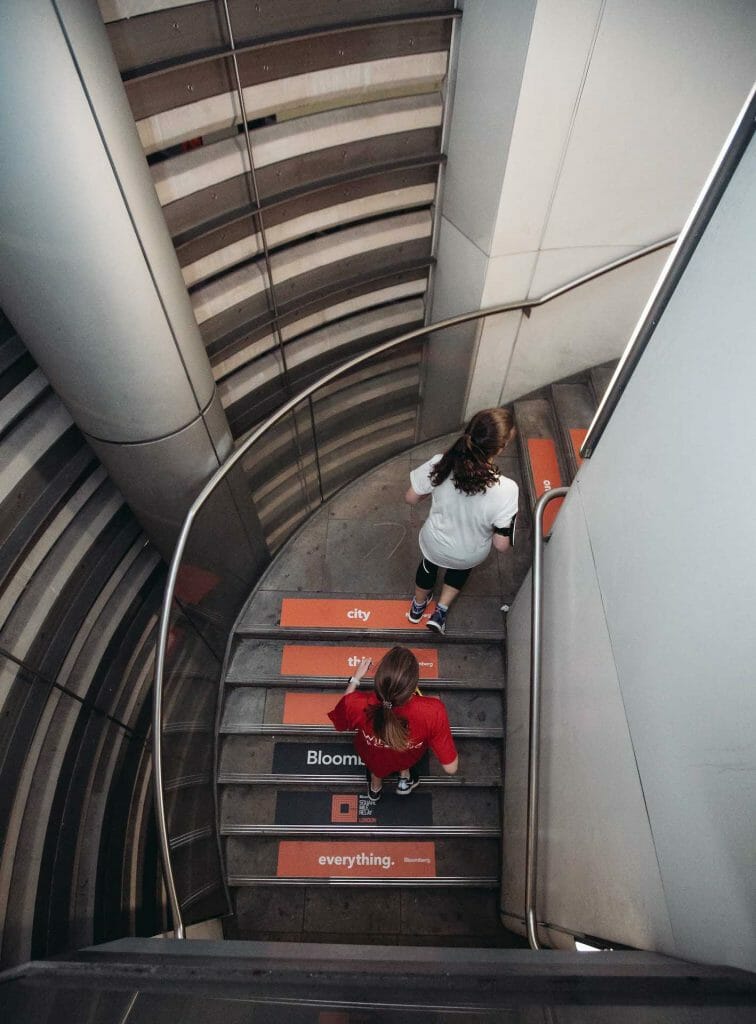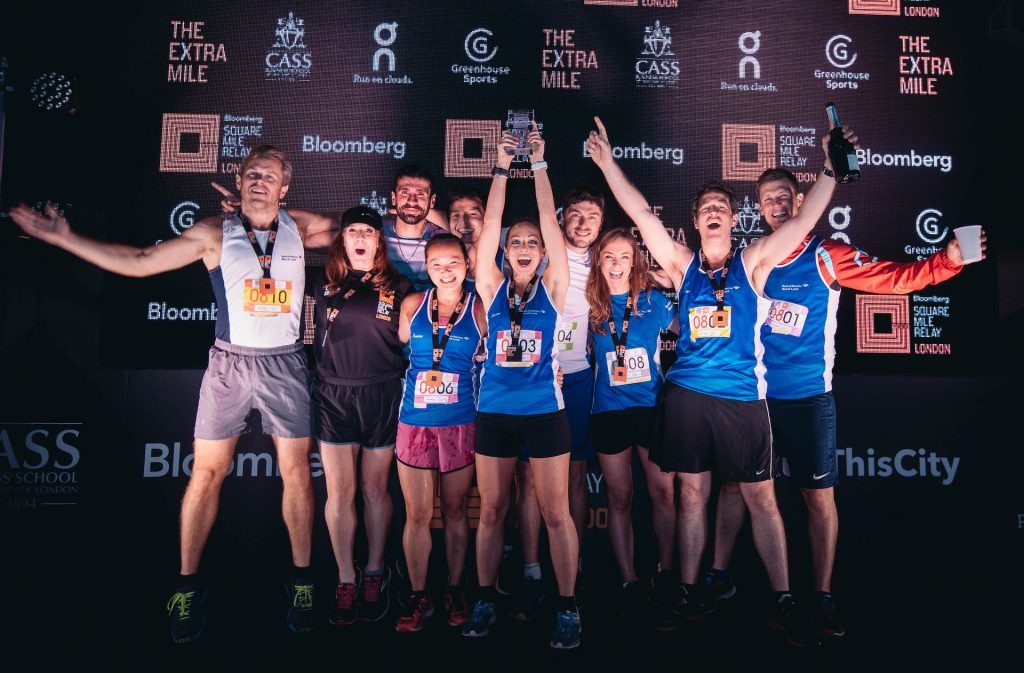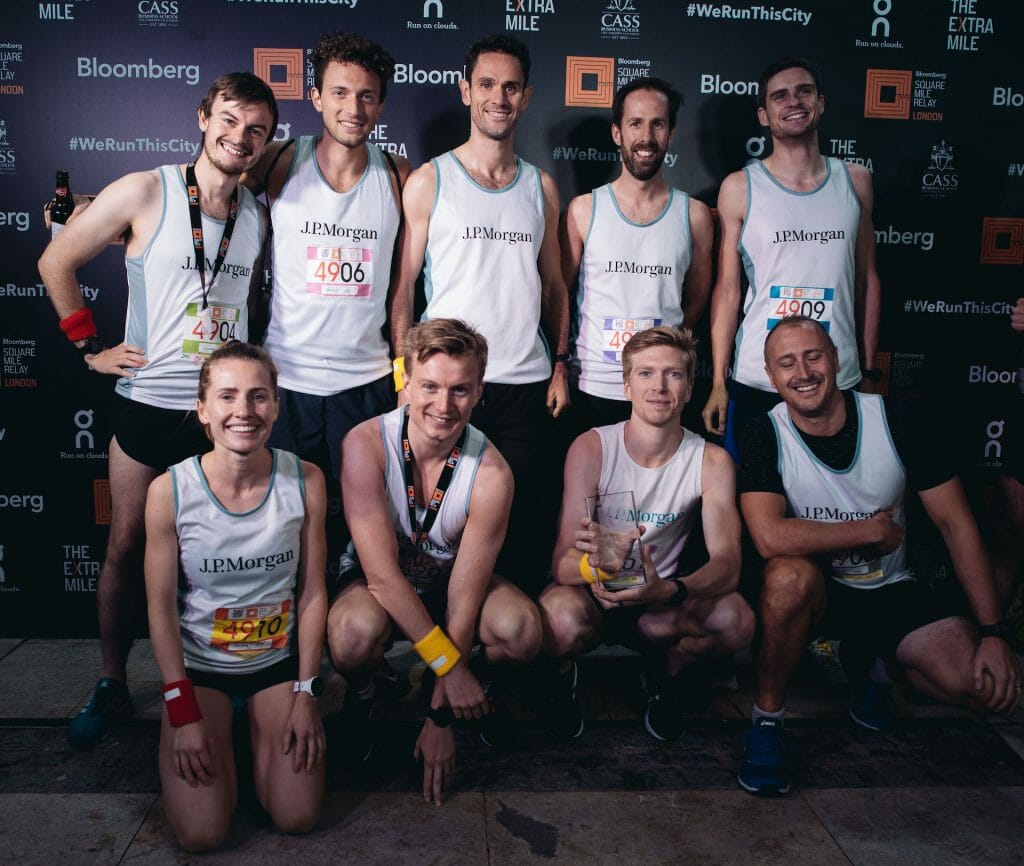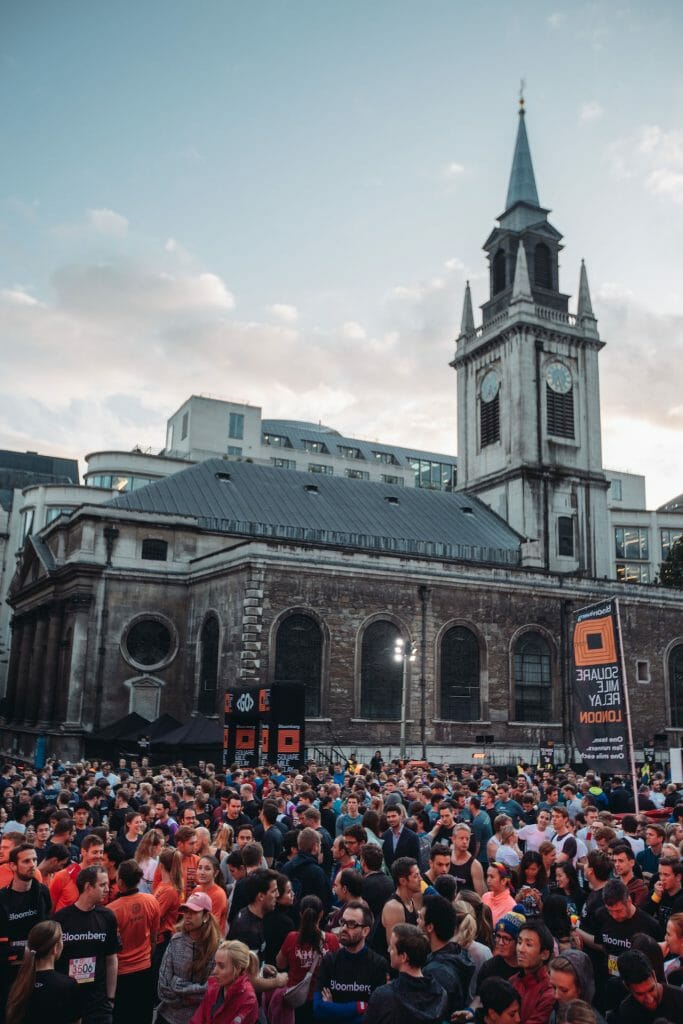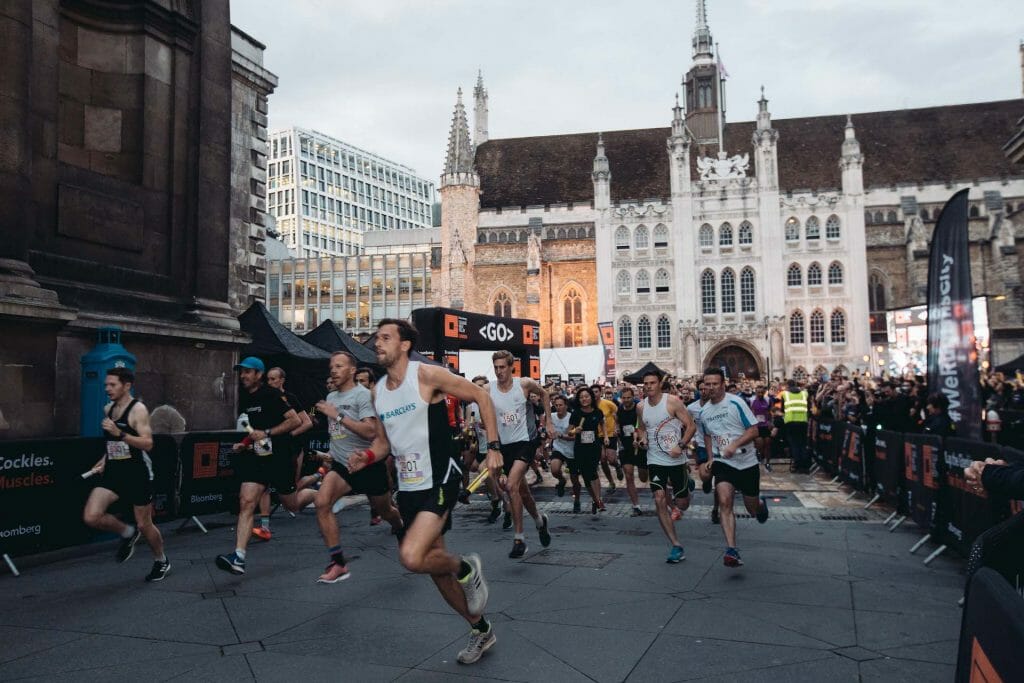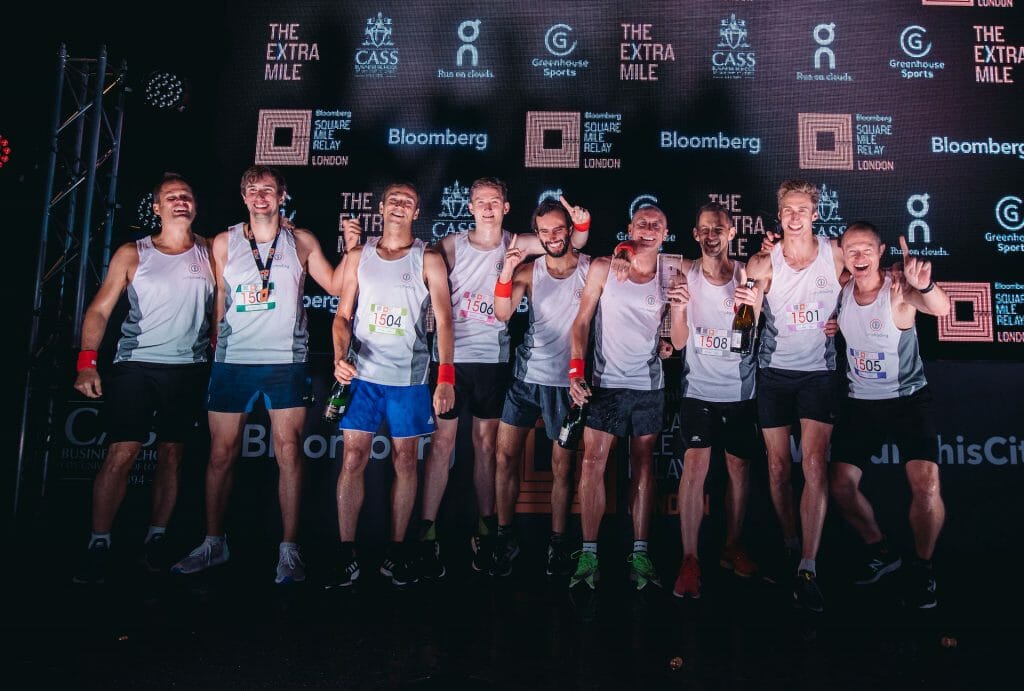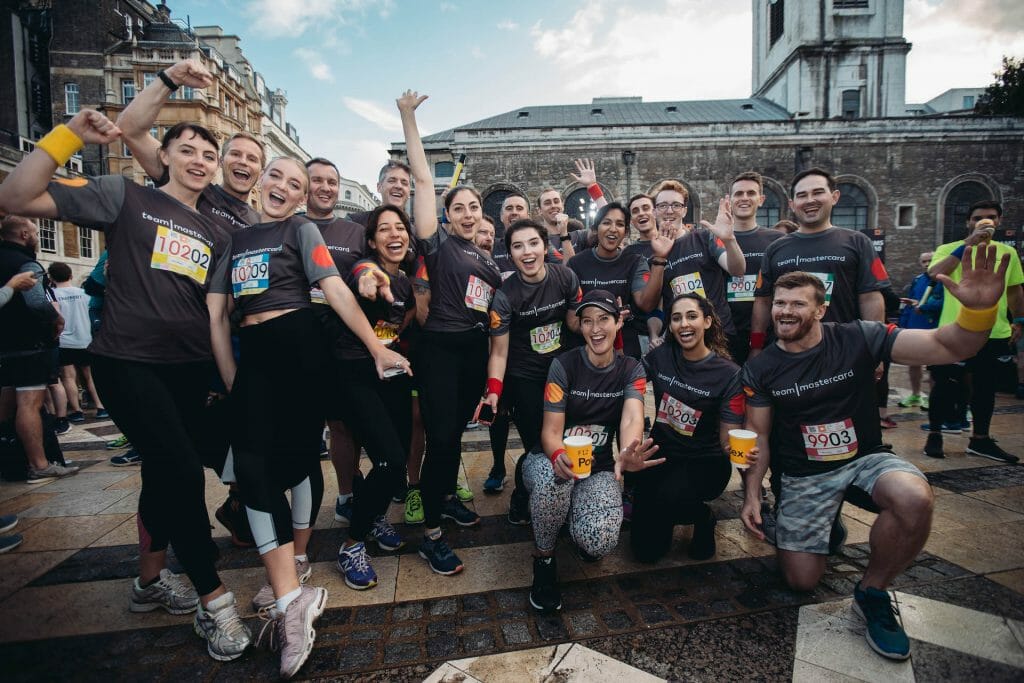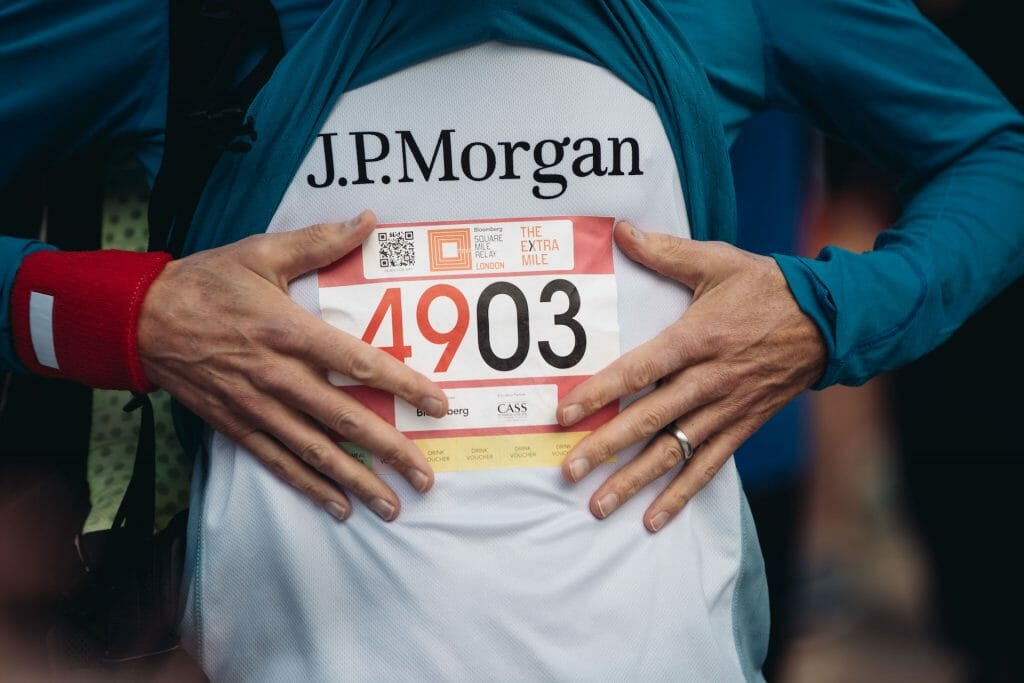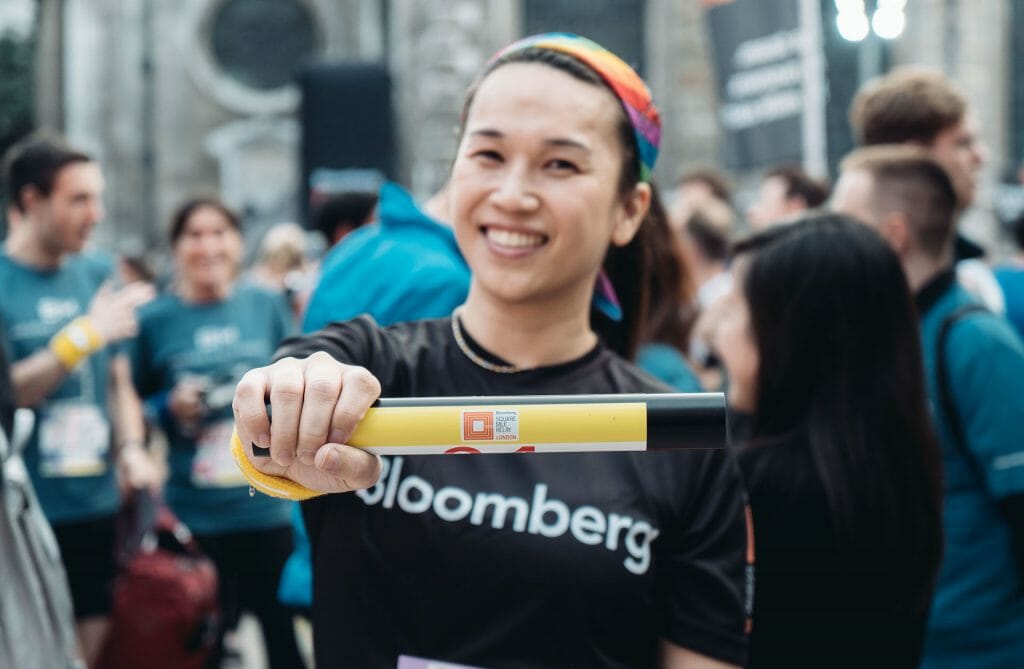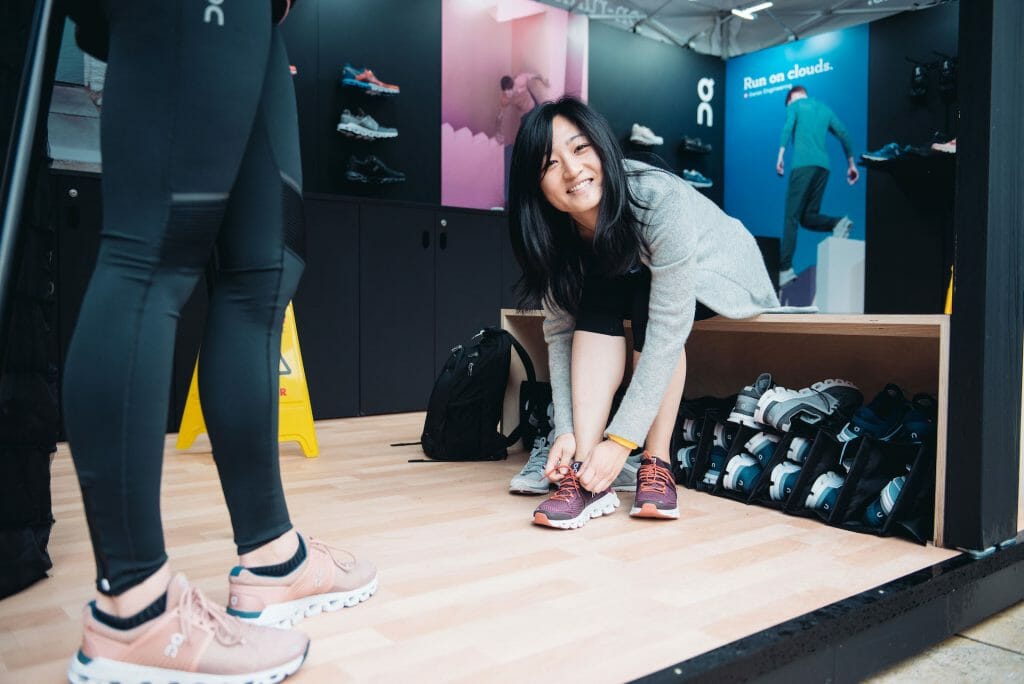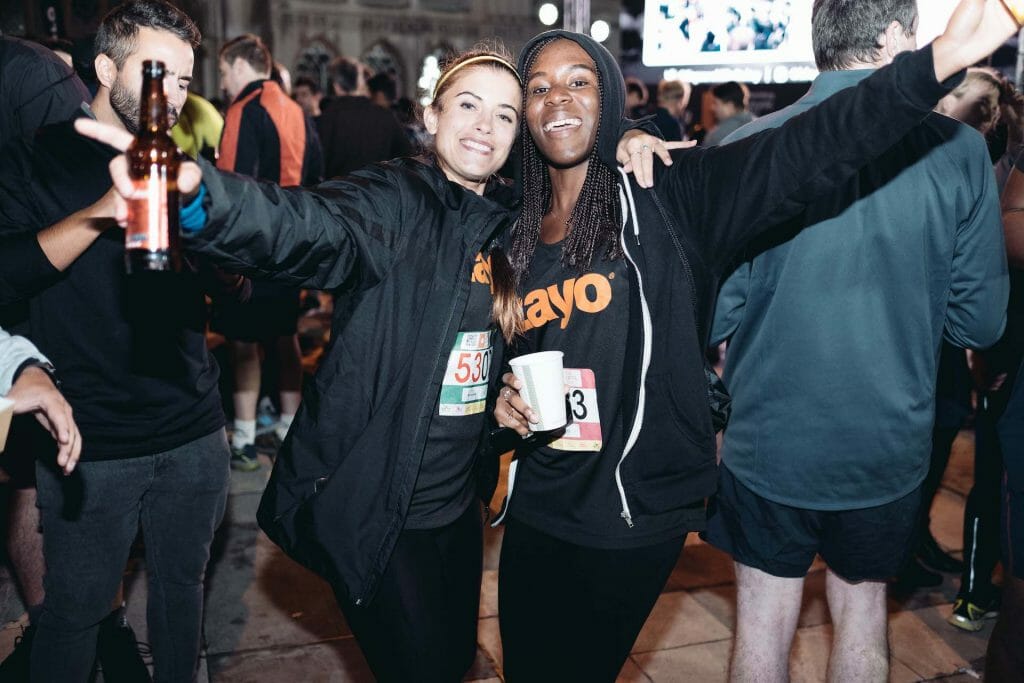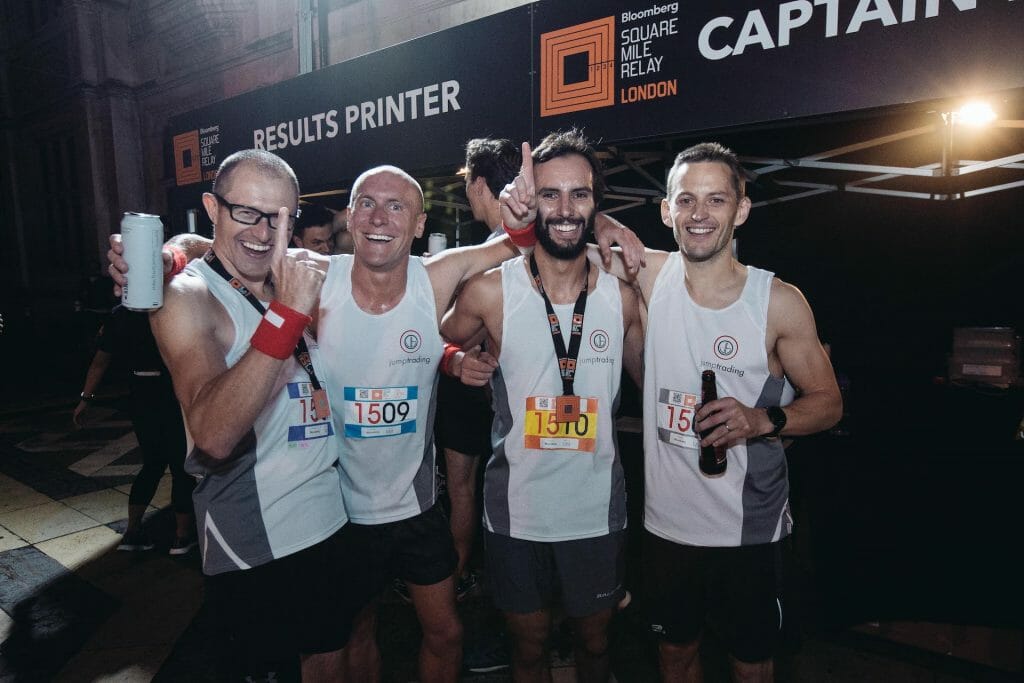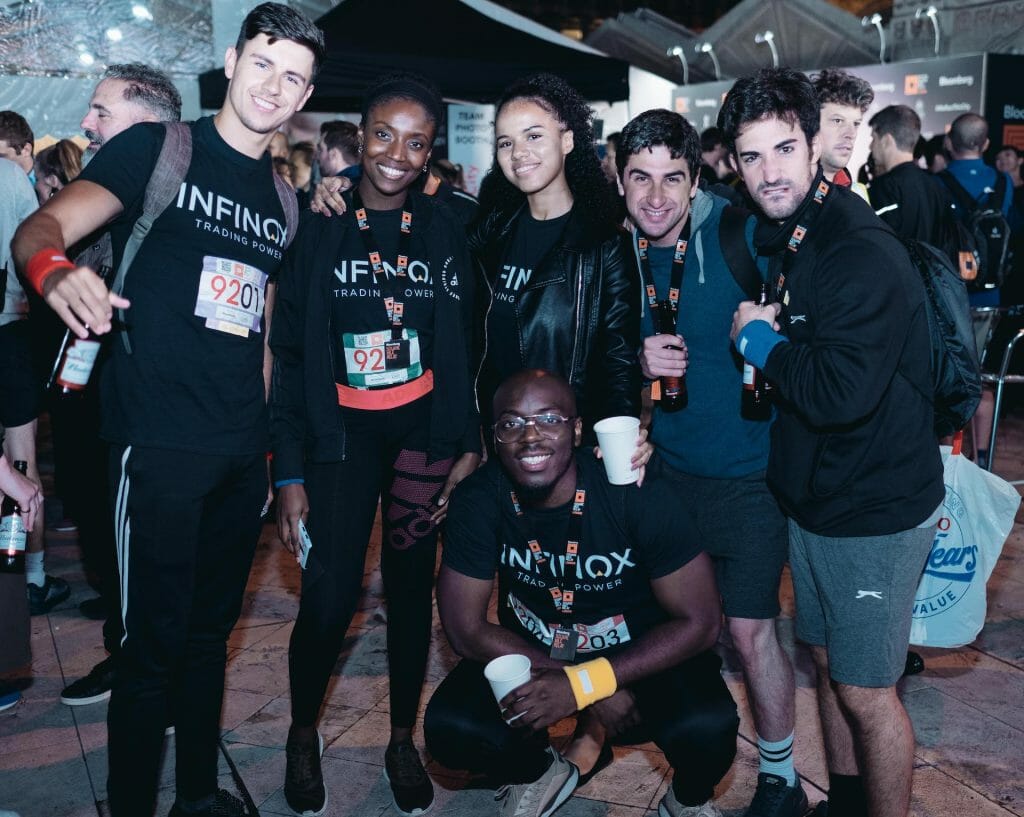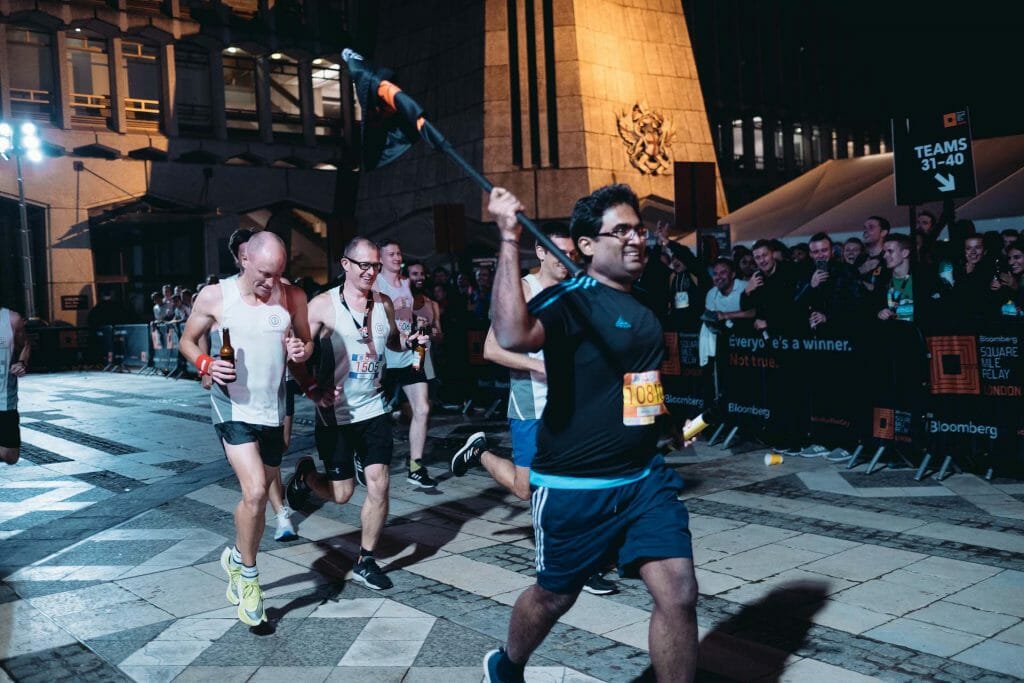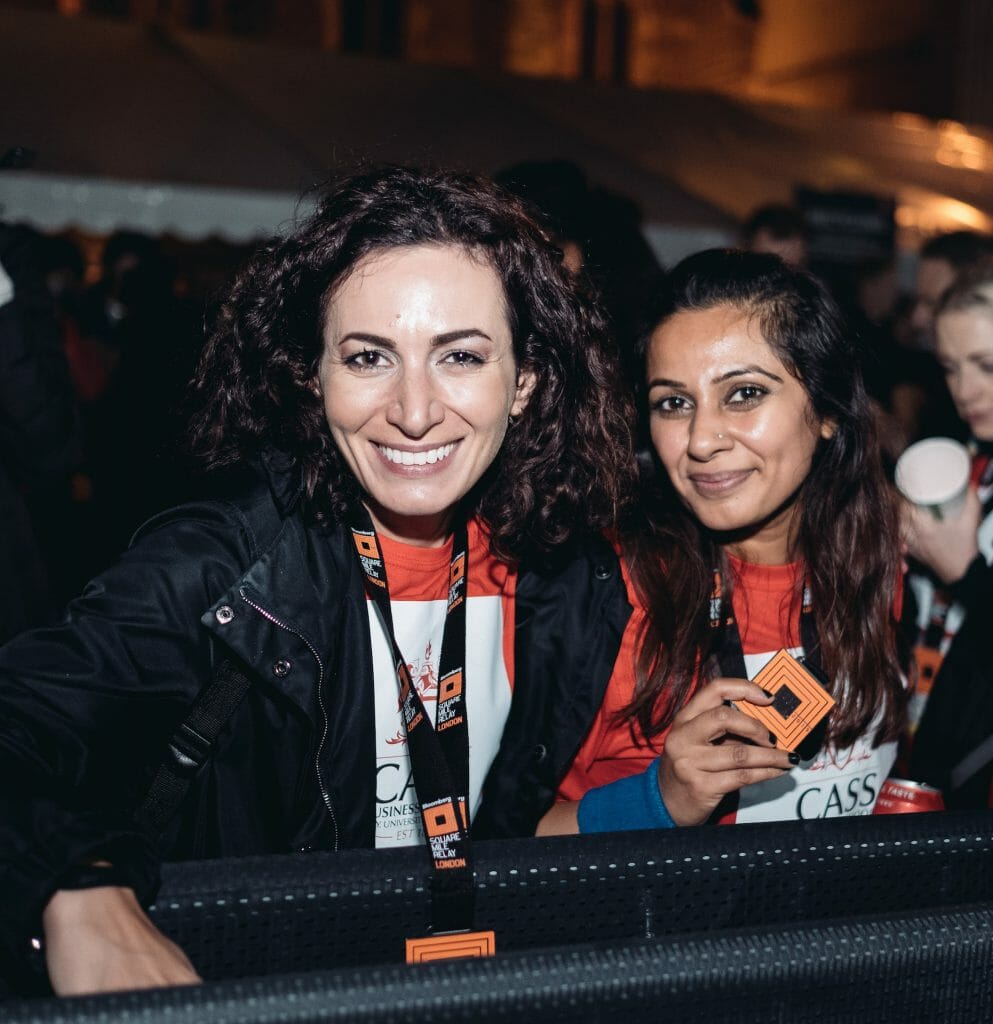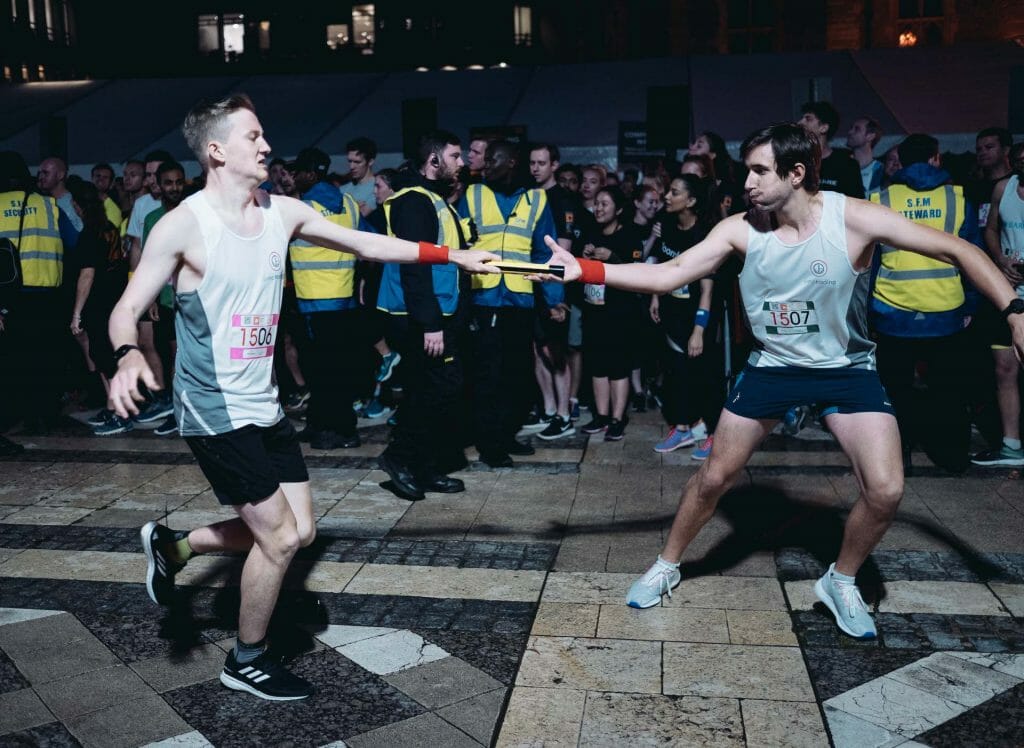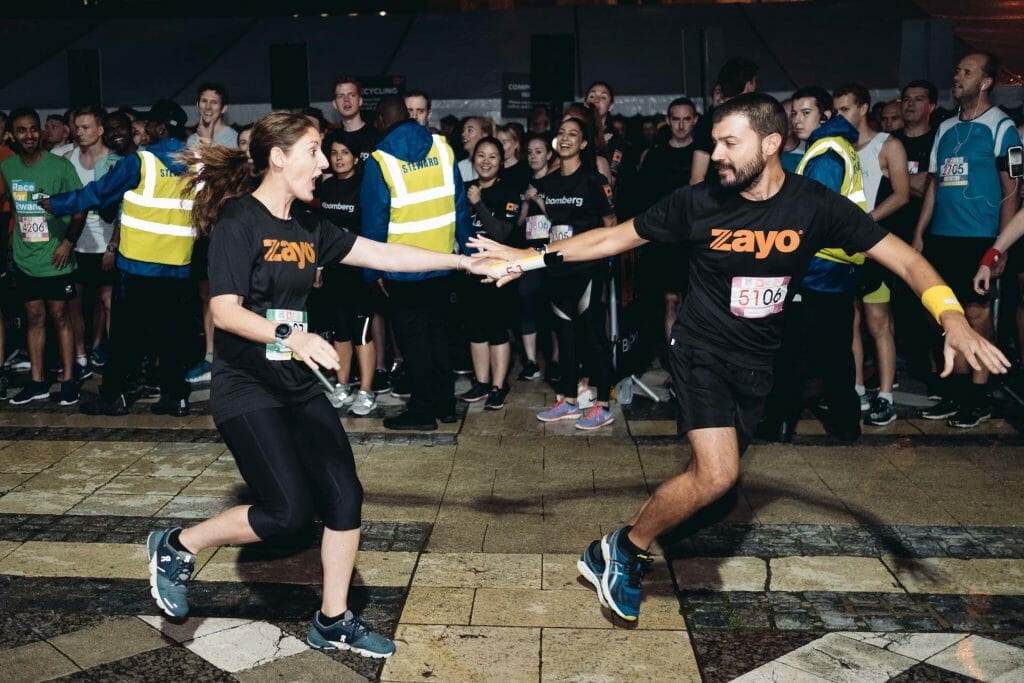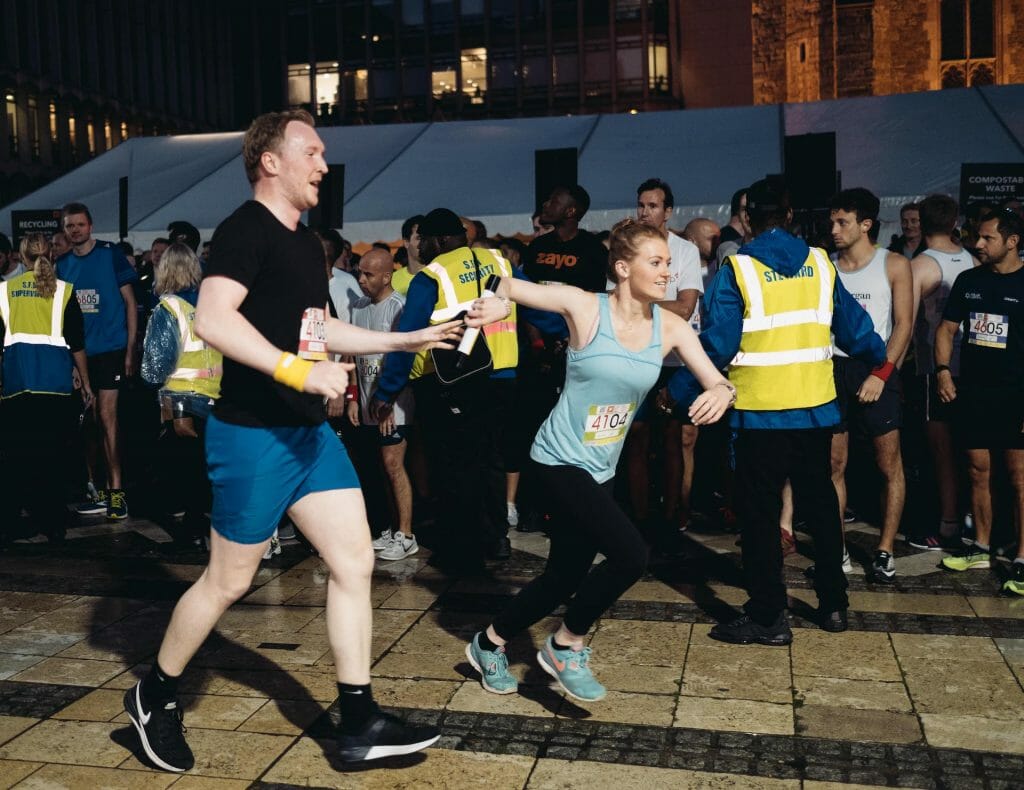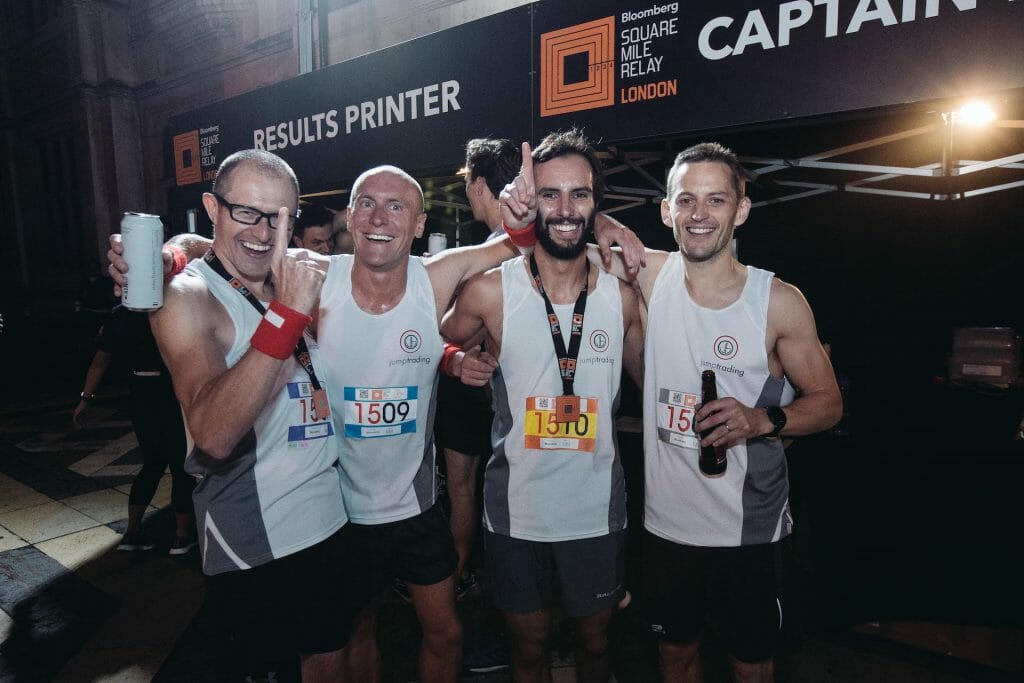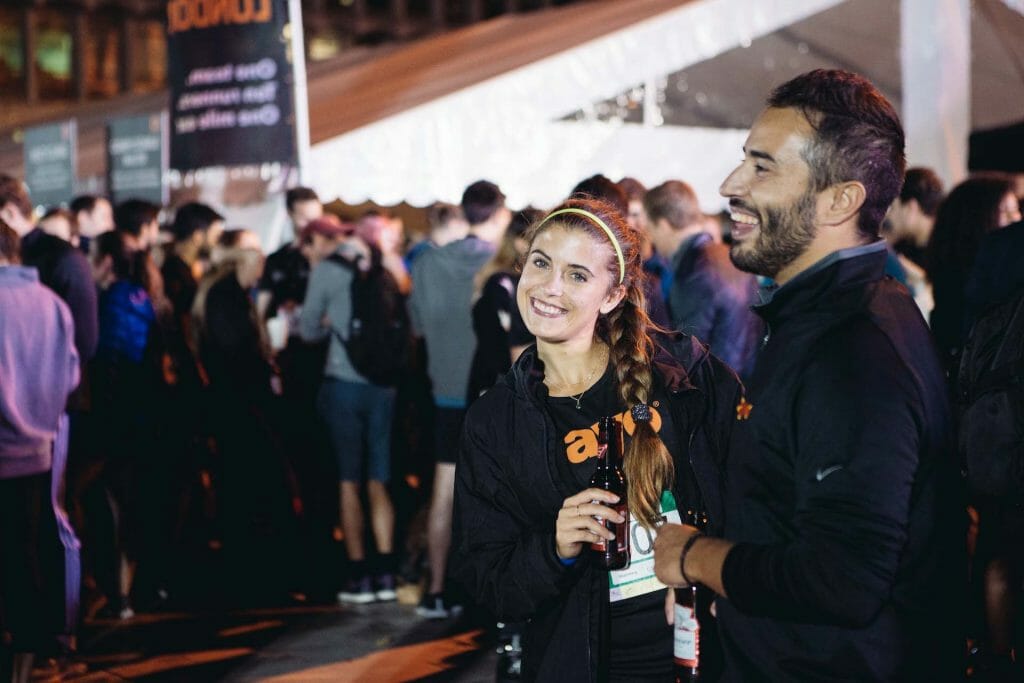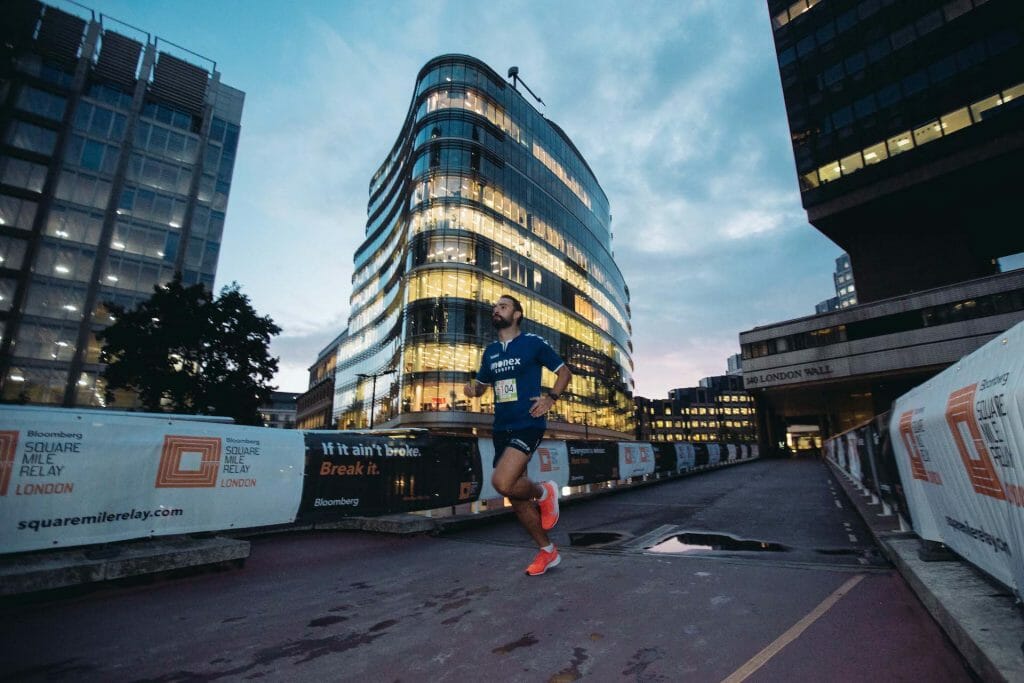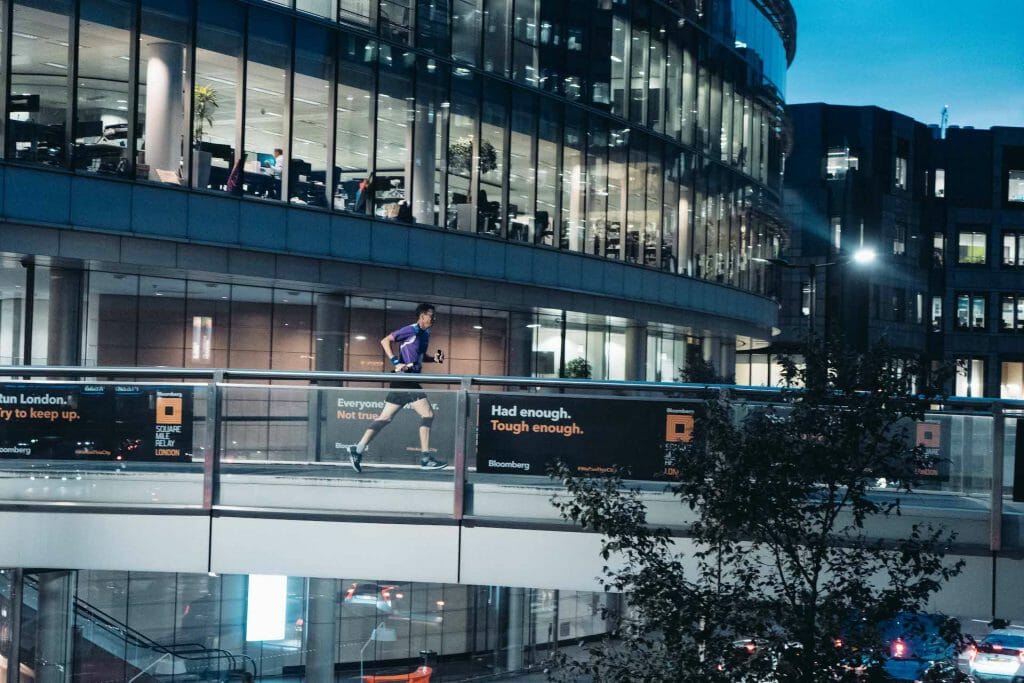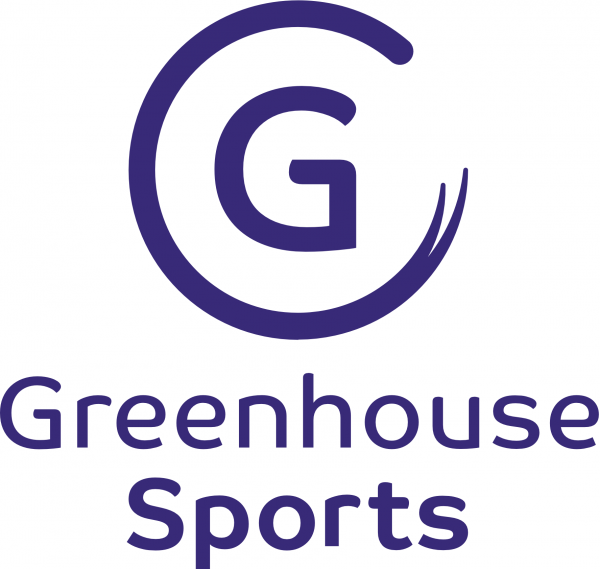 London - The Extra Mile
Global Community. Local impact.  
Every participant in the race will also be able to make an impact through our charity program, The Extra Mile. Every mile run will contribute towards raising a USD$30,000 donation by the end of the event, which will be donated to our local charity partner in London, Greenhouse Sports.
Greenhouse Sports uses sports coaching and mentoring to empower young people who are facing disadvantage and help them unlock their full potential.
Their evaluation shows their young people attend more school, get physically fitter and grow in confidence and resilience as a result of their coaching and mentoring.
We also encourage all participants to Go The Extra Mile beyond their participation, and register for our free-to-access Bloomberg Square Mile Virtual Club, where every point earned through your activity will further contribute to making a lasting and tangible impact at a global level.