London
Nächstes Rennen: 24 September 2020
Treten Sie in Ihr Team ein
Team-Eintrag
£1,180.00 + VAT pro Team von 10 Läufern
Trete einem Team bei
Was ist inbegriffen:
Race entry for 10 runners
10 Hospitality packages (main meal, dessert, five drinks)
10 Finisher T-shirts & medals
Your lap. Your cause. Your impact.
The Bloomberg Square Mile Relay returns to London for the 14th time on Thursday 24th September 2020.
This internationally-renowned annual event will provide the perfect opportunity for London's top businesses to come together, as teams of ten employees will each take turns to run the unique one-mile (1.6km) route, all in a bid to be crowned the fastest company in the city!
With 25% of all team entries going to our charity partner Greenhouse Sports through The Extra Mile programme, the race provides long lasting impact long after the final runners have crossed the finish line. There are awards for the top three fastest teams overall, fastest mixed team and fastest all-female team and for 2020 the competition will be hotter than ever. Not only that, but it really is an event for all, and teams will enjoy the fantastic team bonding and networking opportunities with the biggest businesses in the city taking to the start line.
Wer tritt an?
1. London
2. Monex Europe
3. Brooks Macdonald
4. Mastercard
5. Legendre UK
6. Trayport
7. Winston & Strawn London LLP
8. Majedie Asset Management
9. CIL Management Consultants Ltd
10. Mako Europe
All Companies
Proudly sponsored by: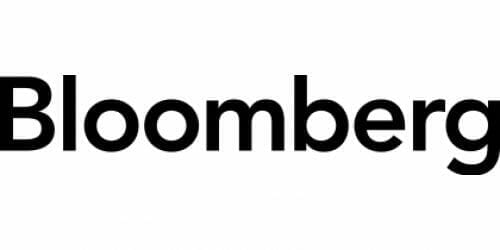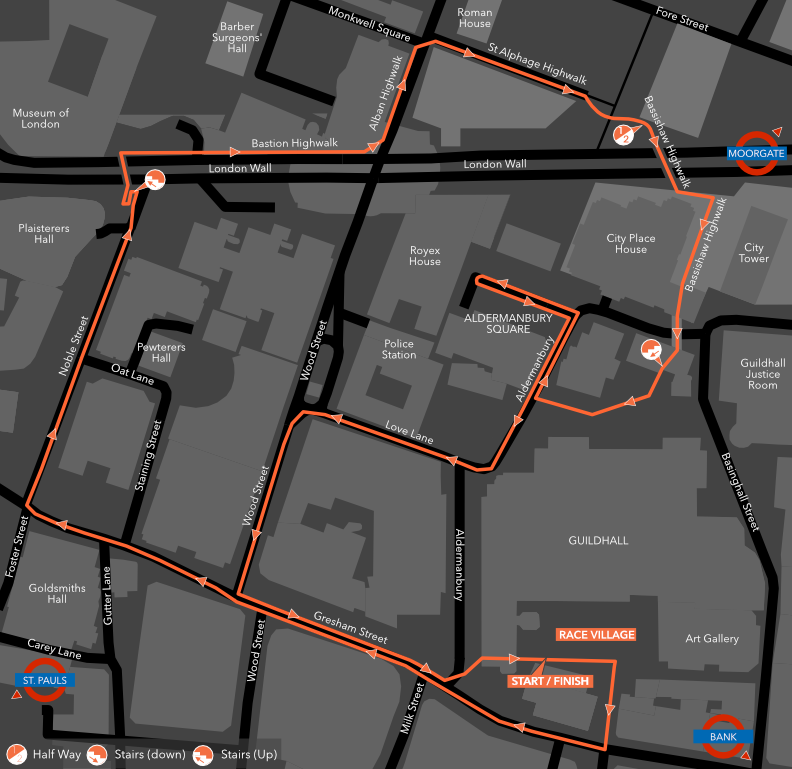 Set amidst London's infamous Square Mile runners challenge each other for position as they navigate tight turns, sharp bends, and flights of stairs on this unique one mile (1.6km) route, synonymous with the Bloomberg Square Mile Relay. The stunning skyline provides a dramatic backdrop to the race course that challenges returning runners on the start line, but also offers a unique, fun and exciting race for first-time participants.
Race Village Lage
Guildhall Yard
Gresham St
London
EC2V 7HH
Richtungen
5:15 pm
Captains arrive to register and collect batons and race bibs
5:45 pm
Team members arrive
6:10 pm
Official Race Briefing
6:40 pm
First runners in race pens
6:45 pm
Race starts. Hospitality opens
8:30 pm
Awards Presentation & After-Party
10:30 pm
Race Village closes
Check out the highlights from the 2019 race: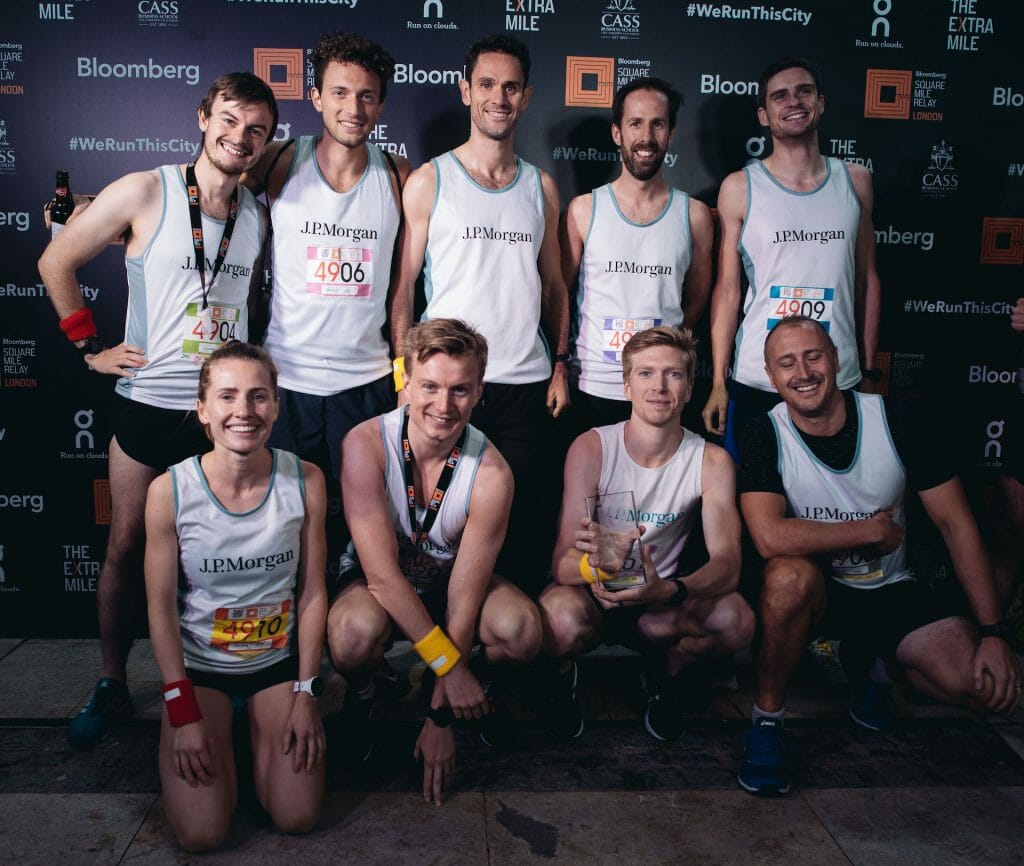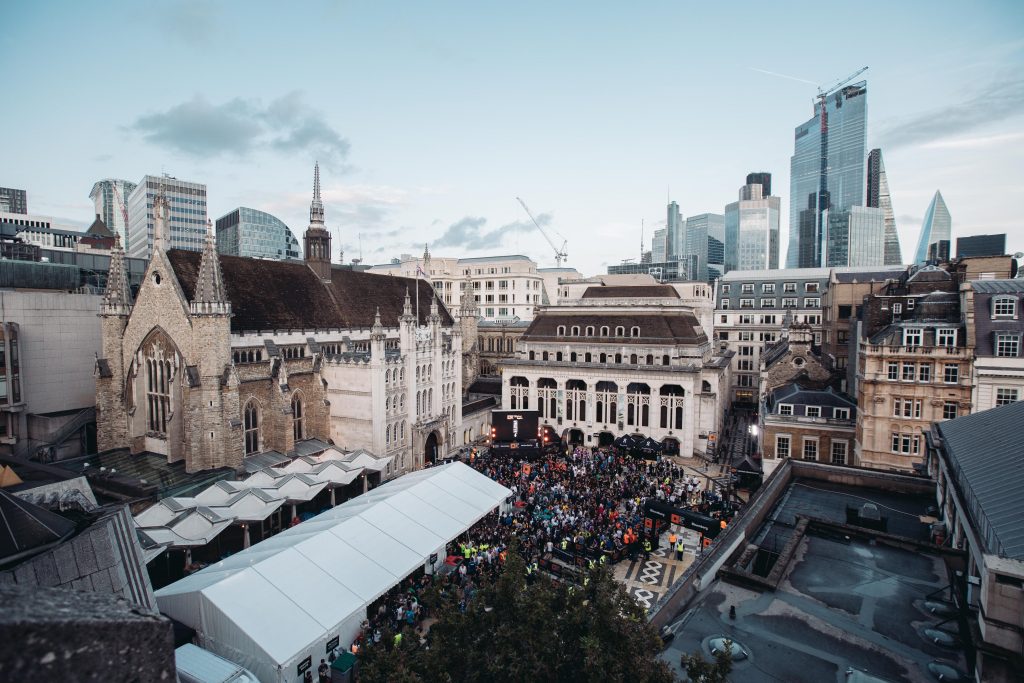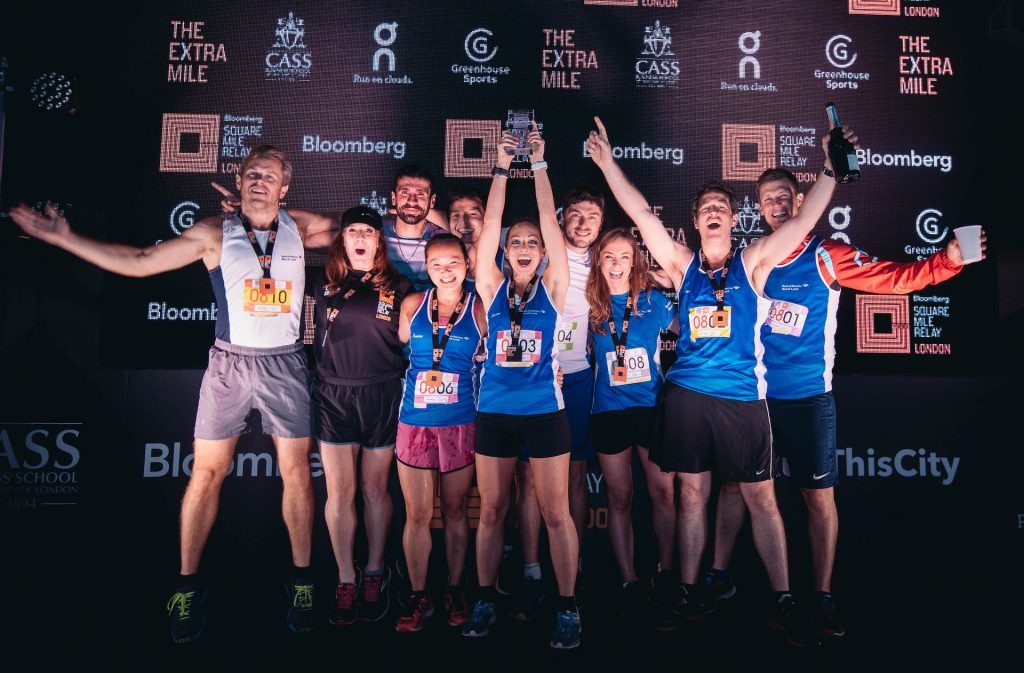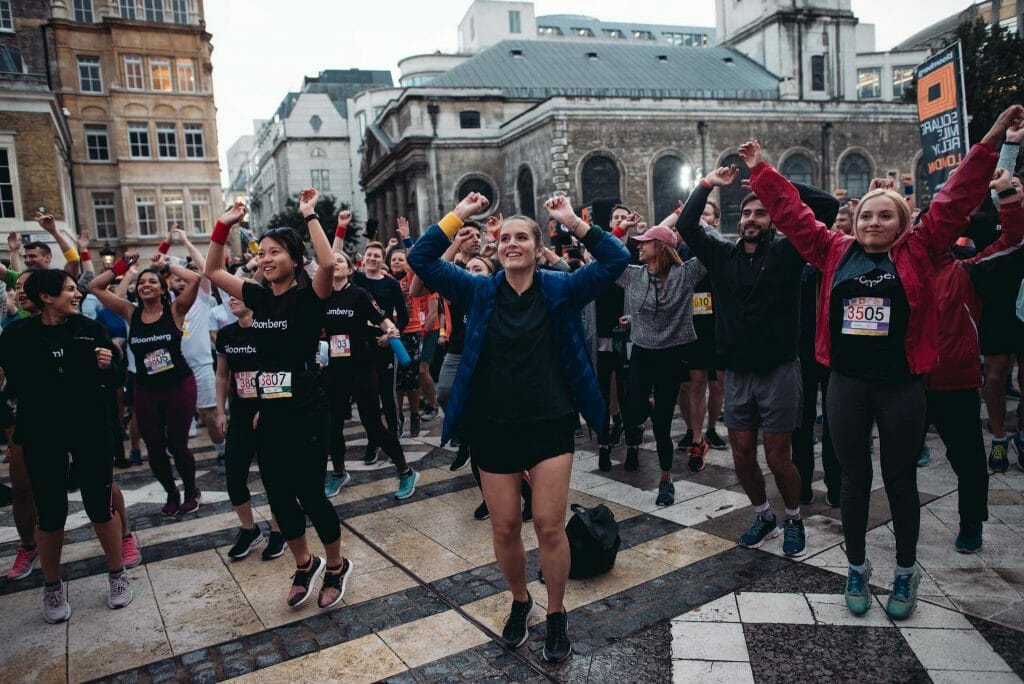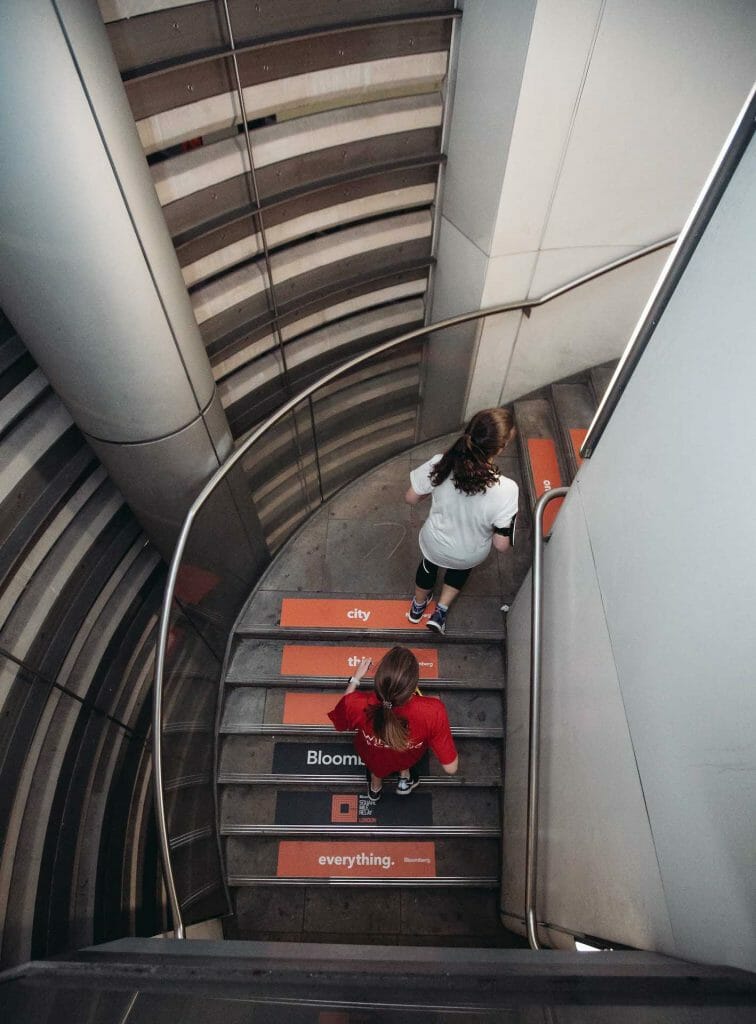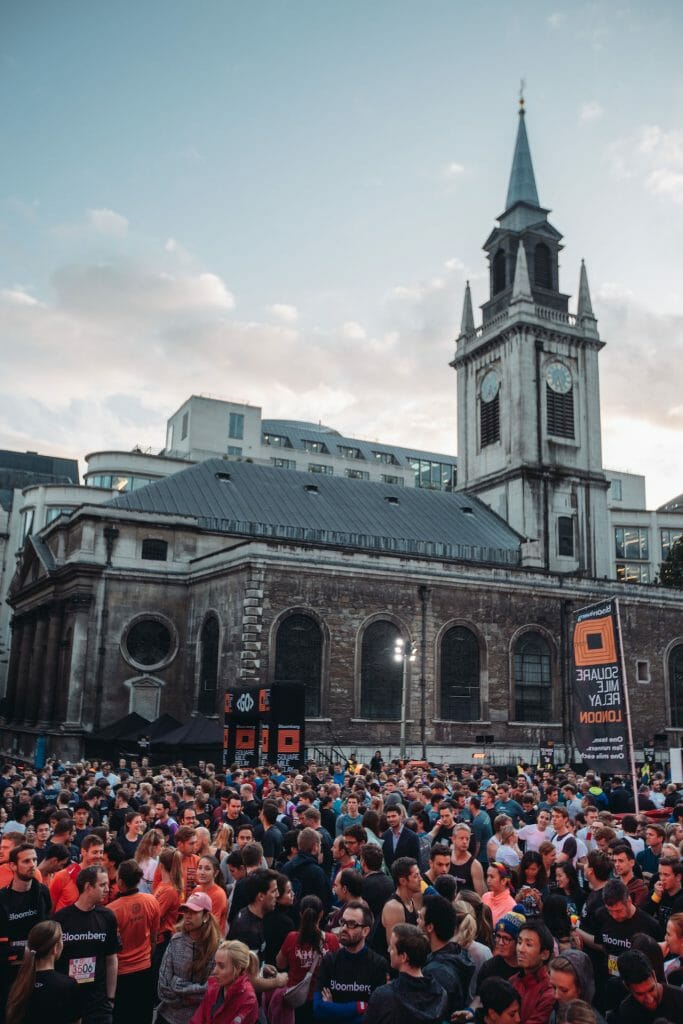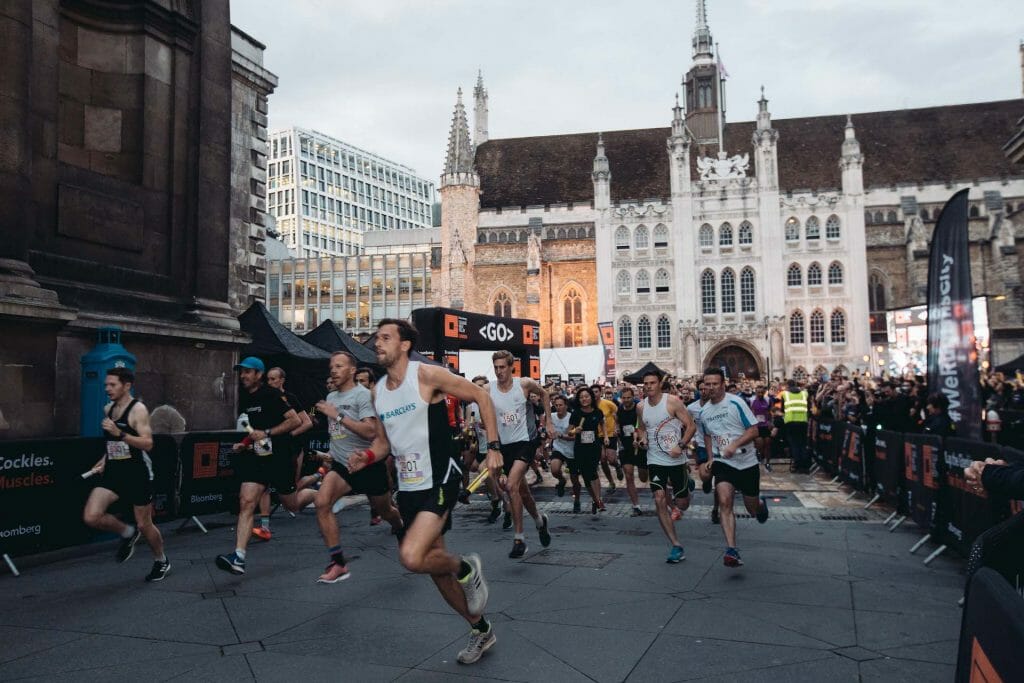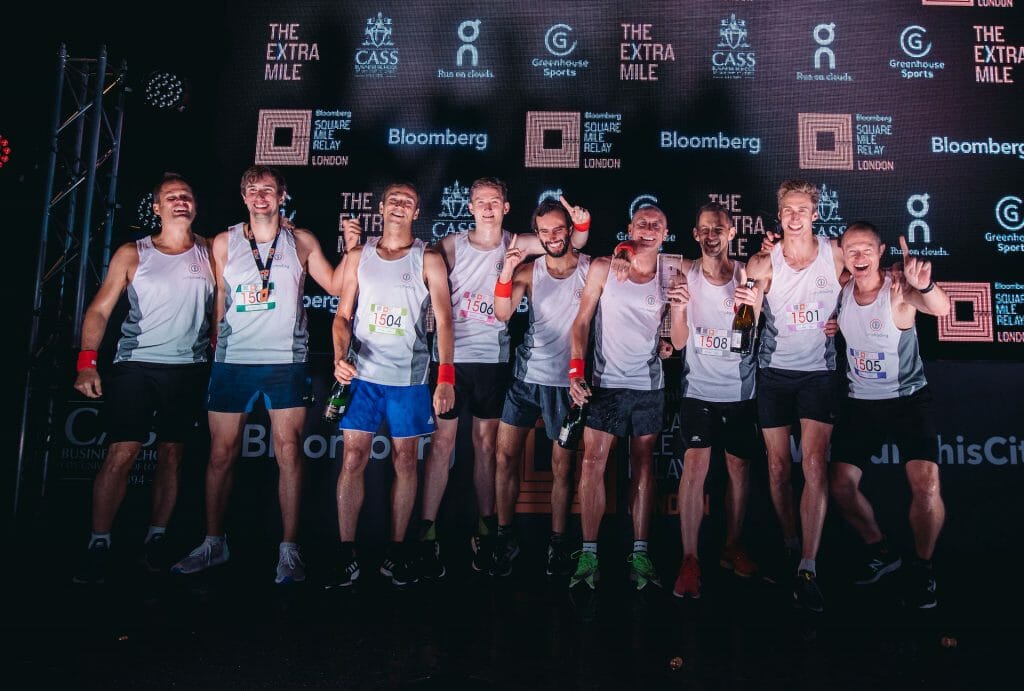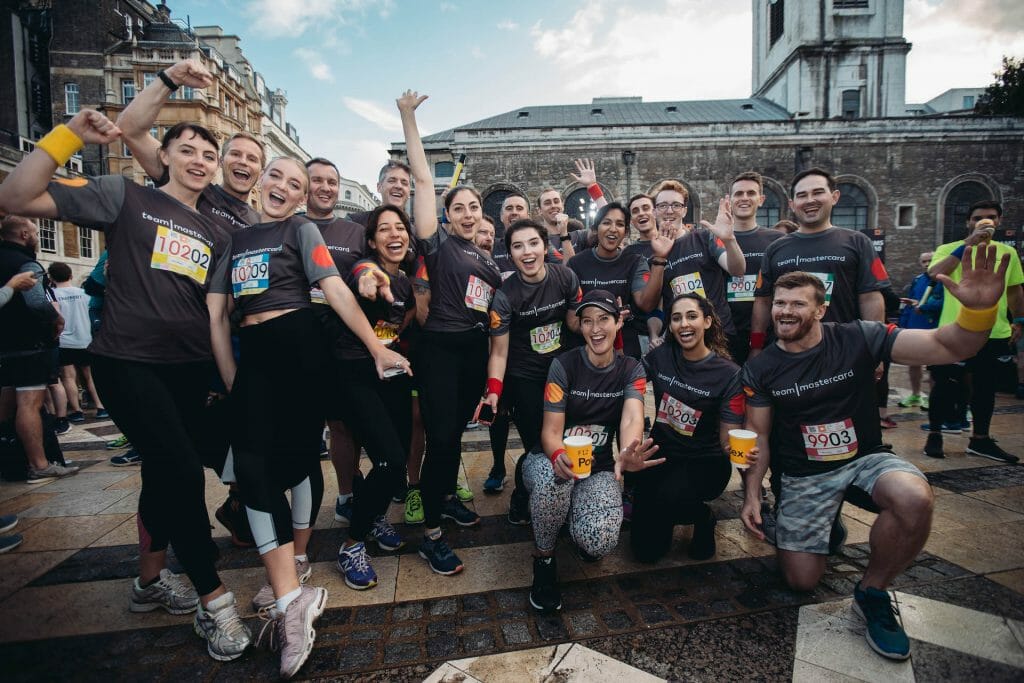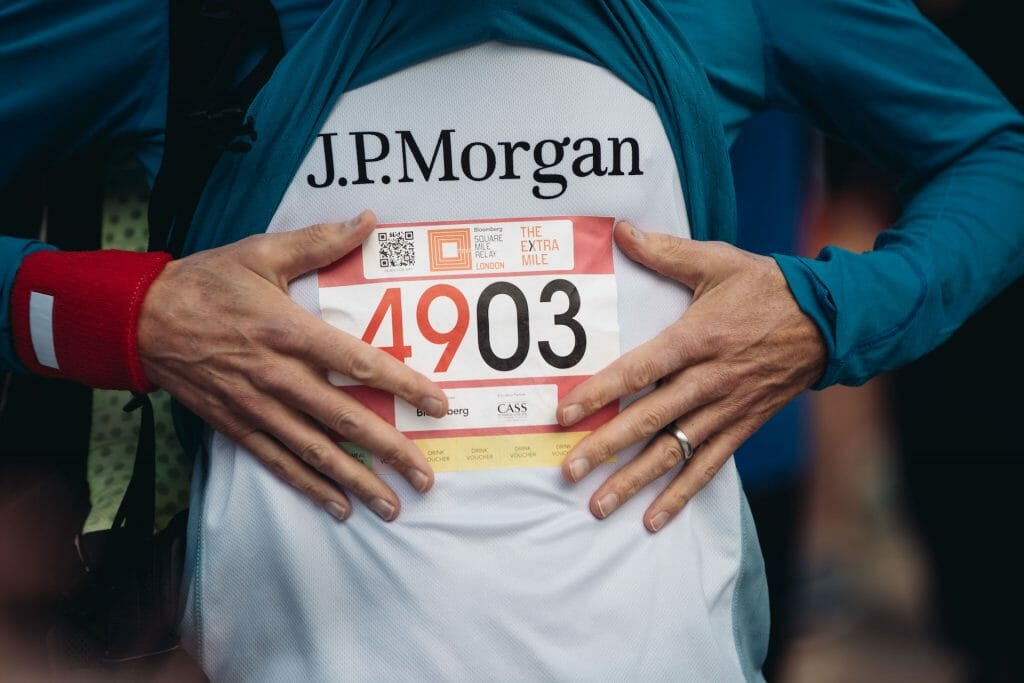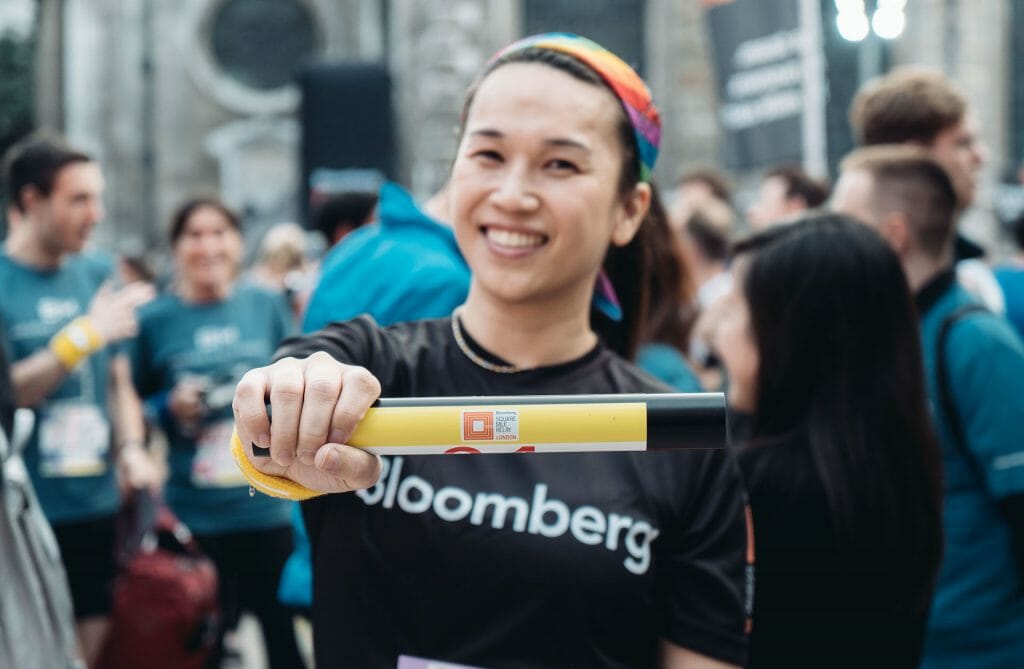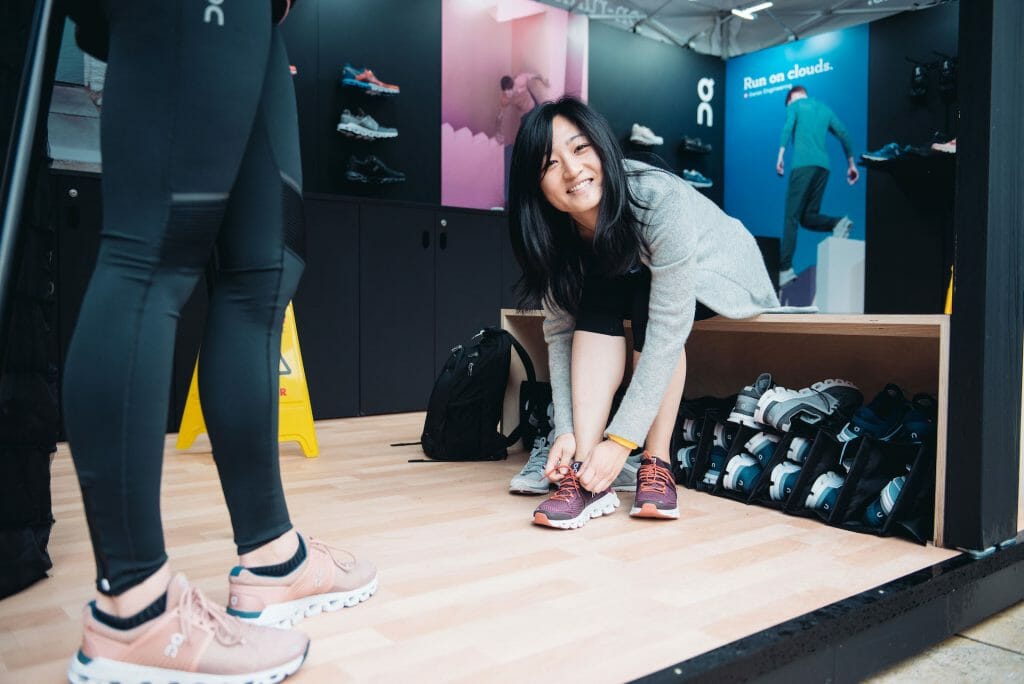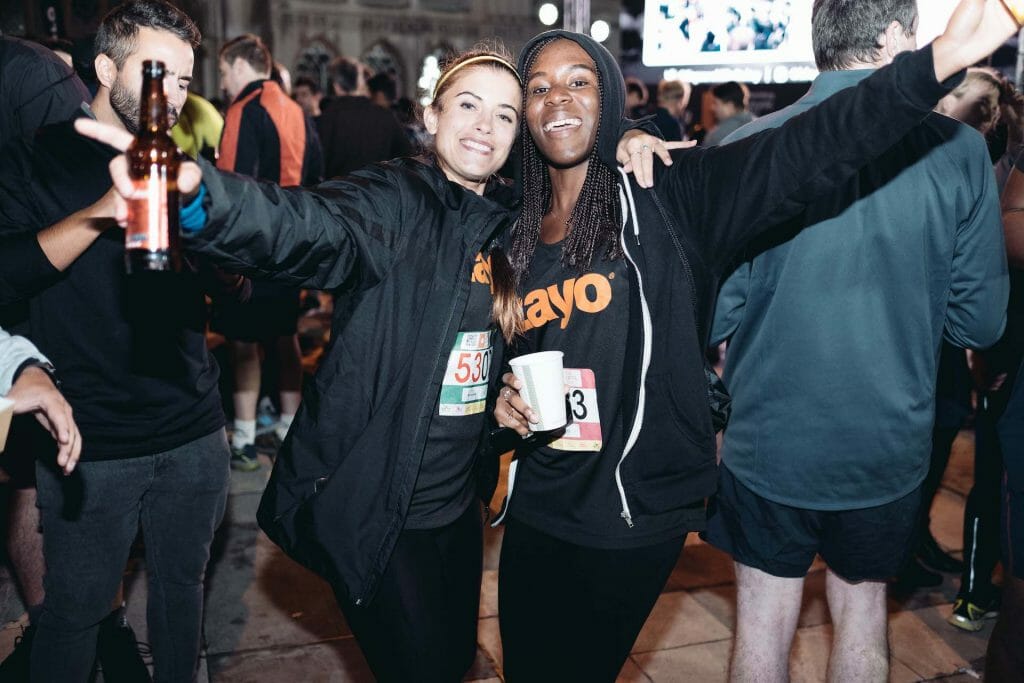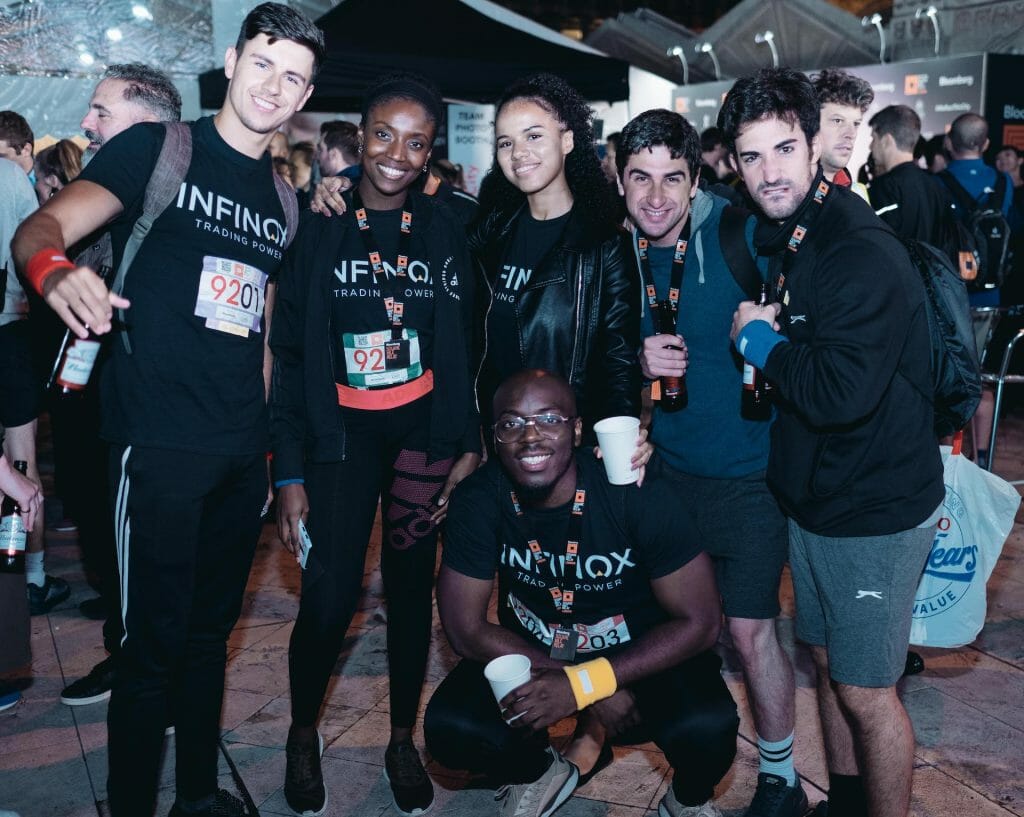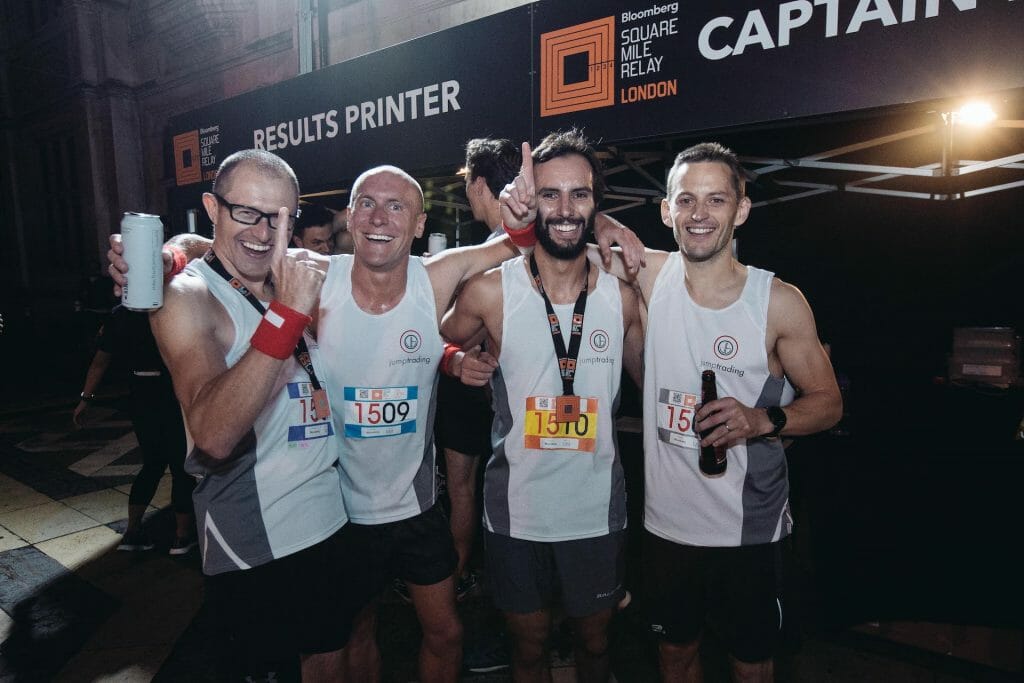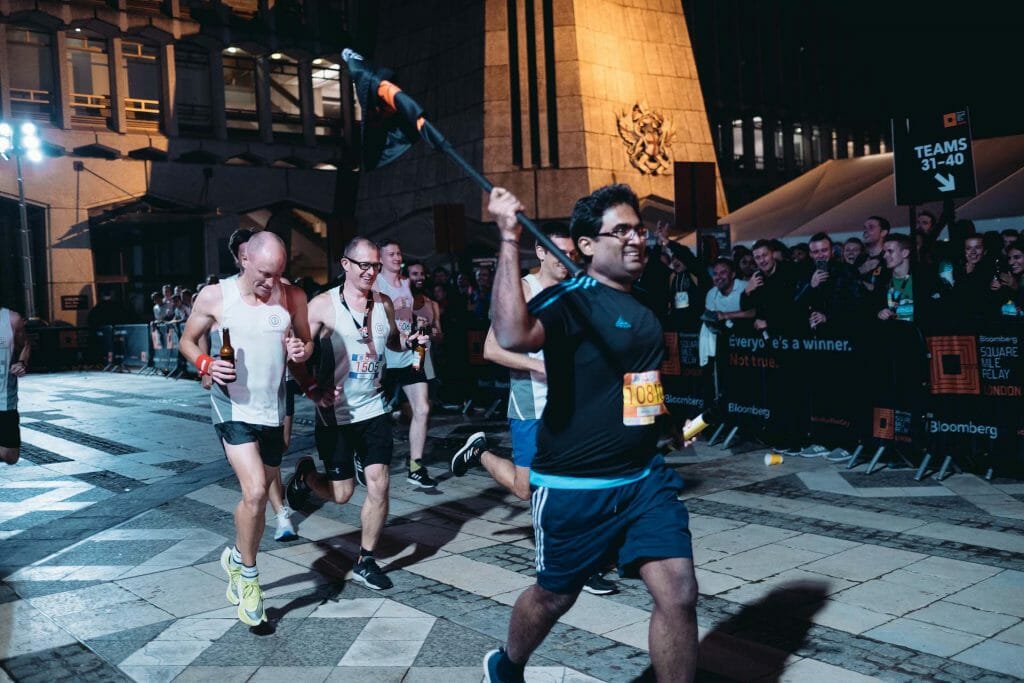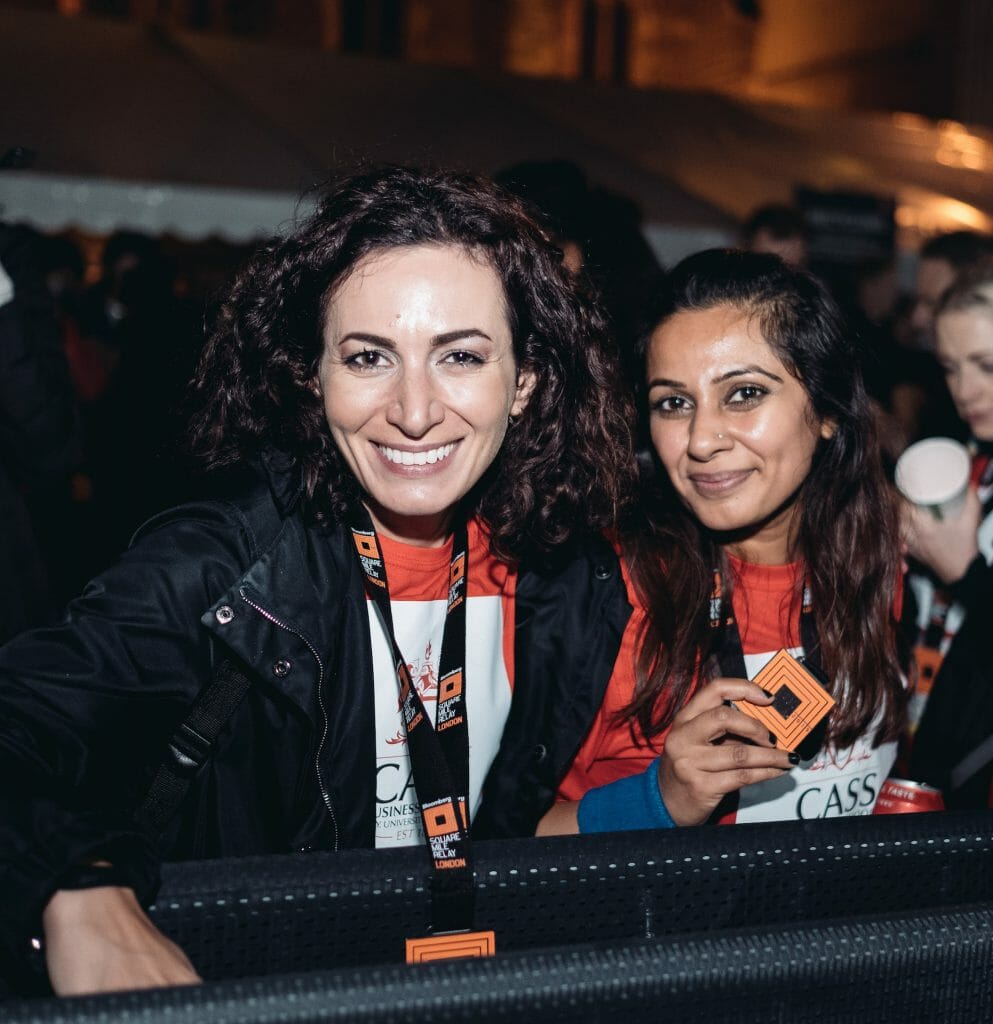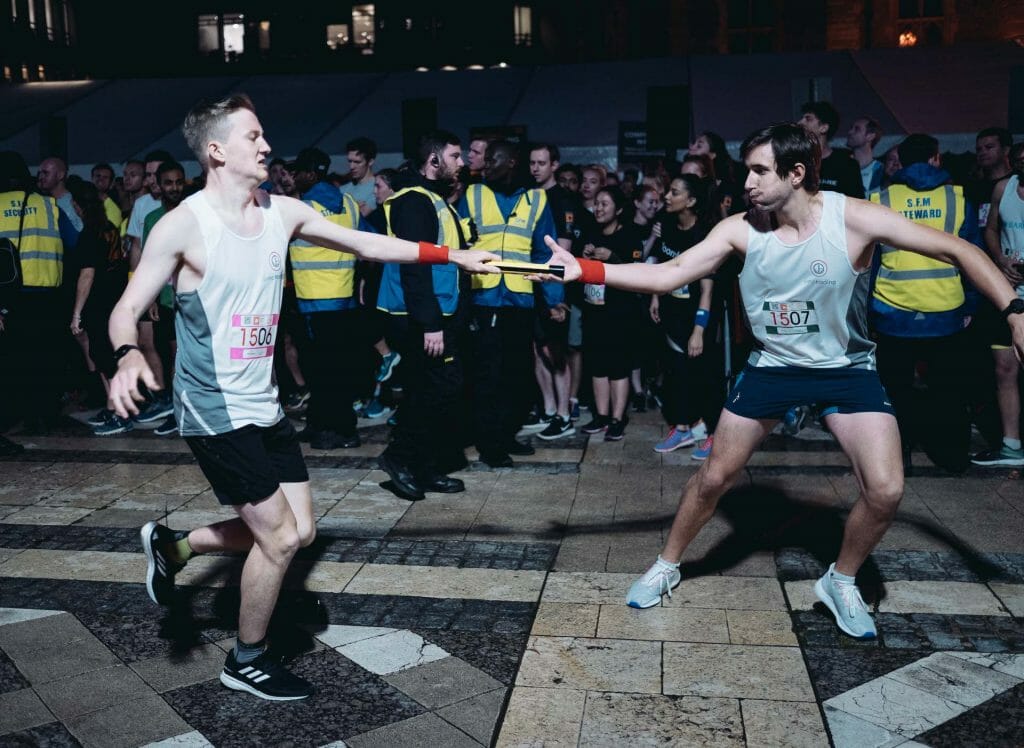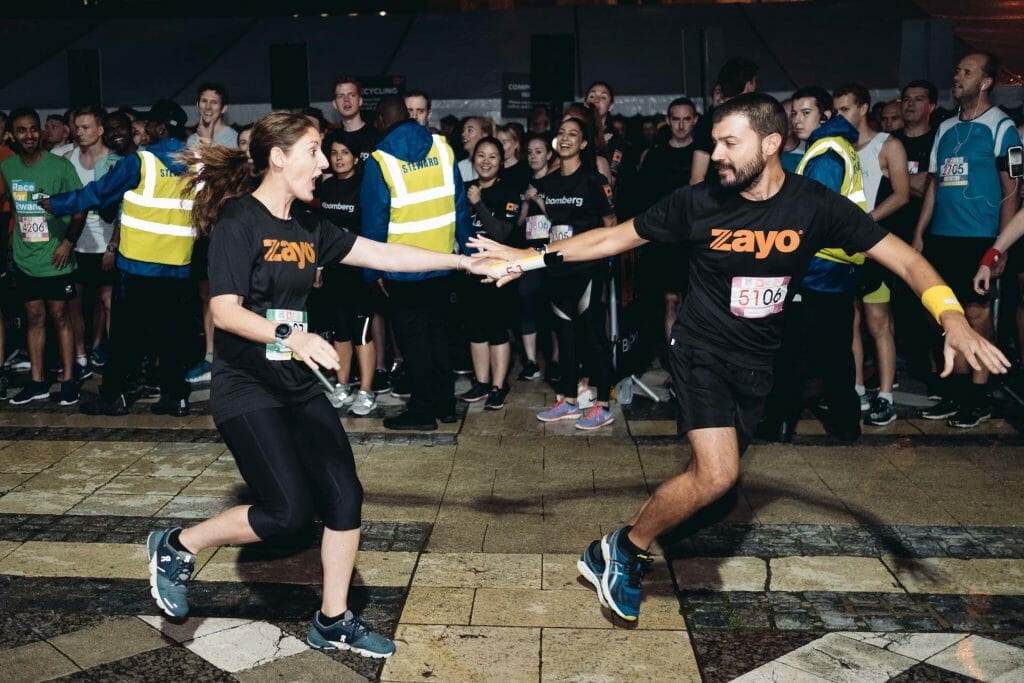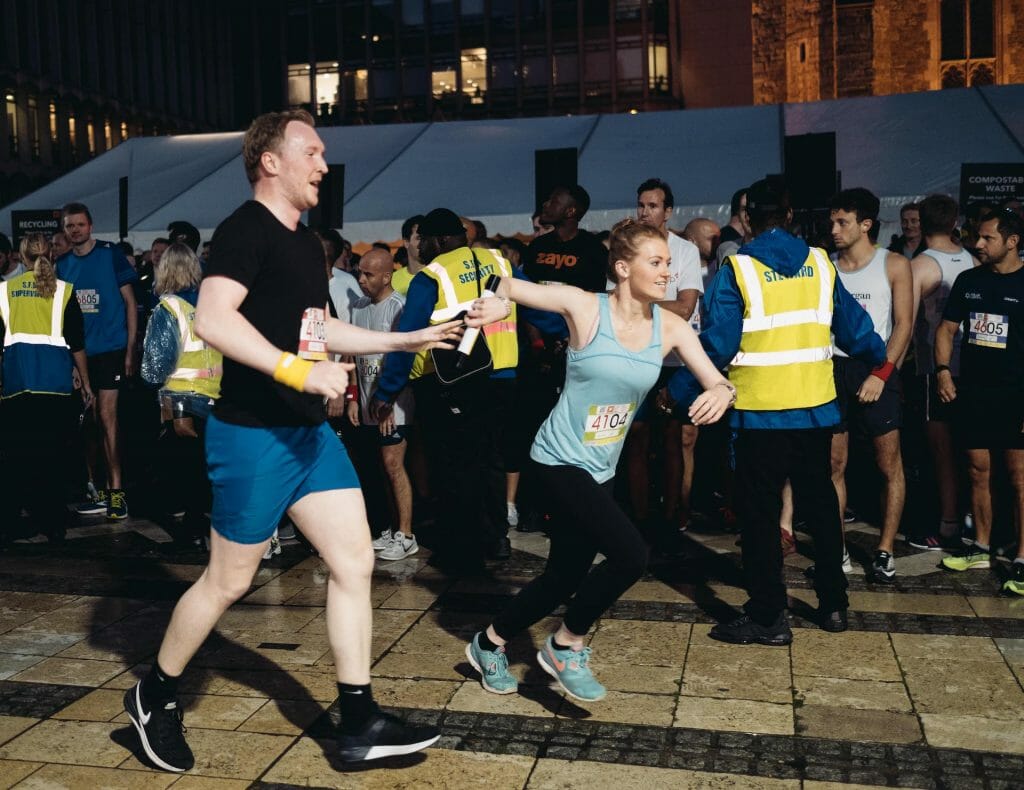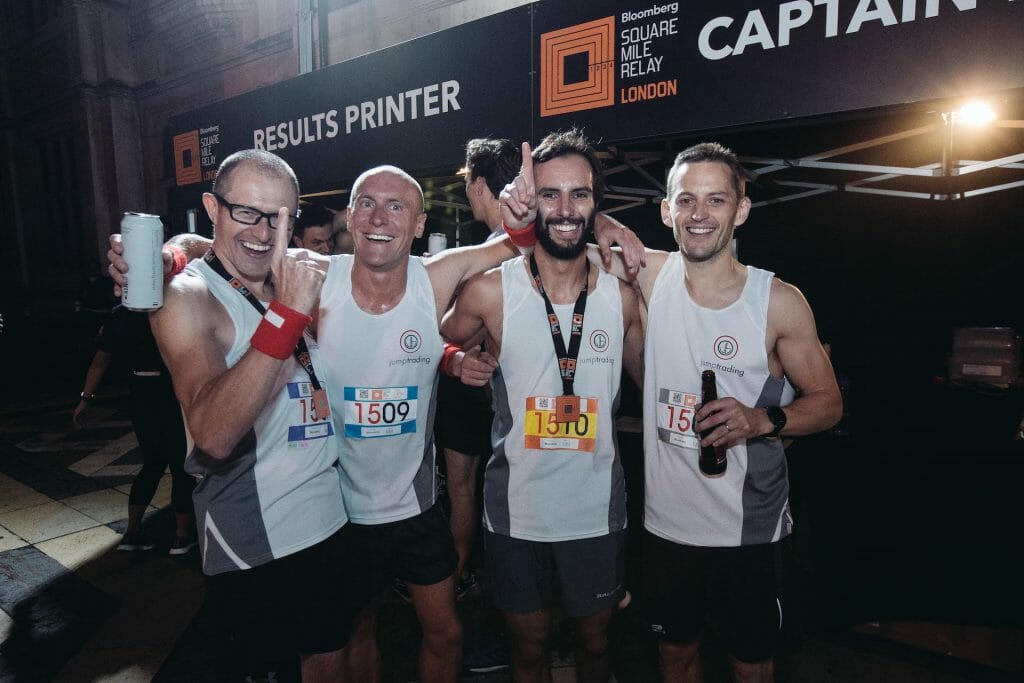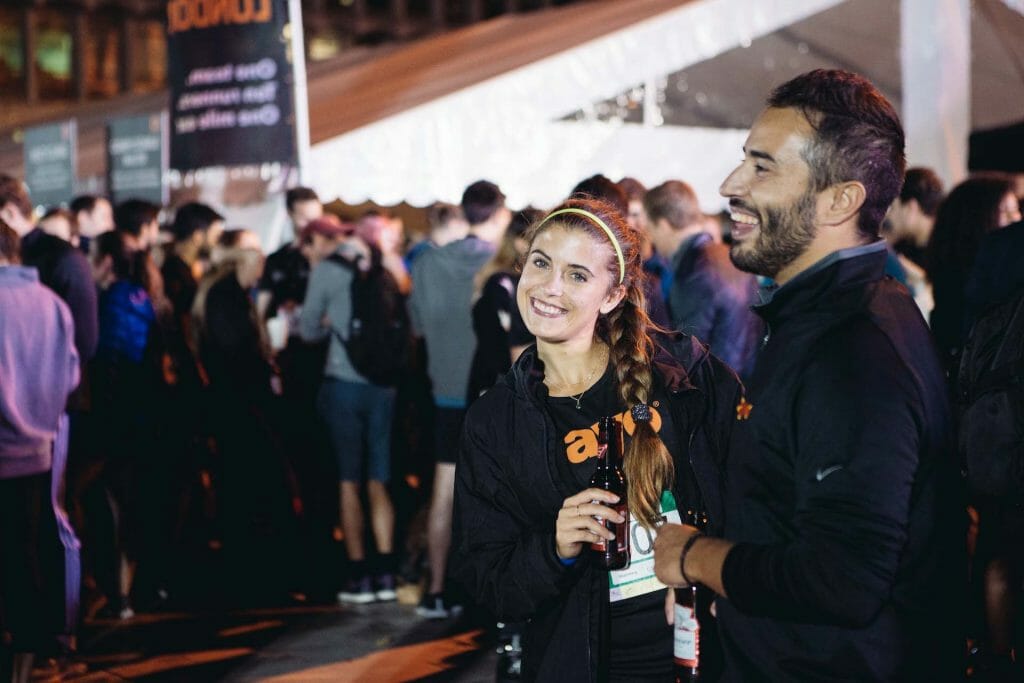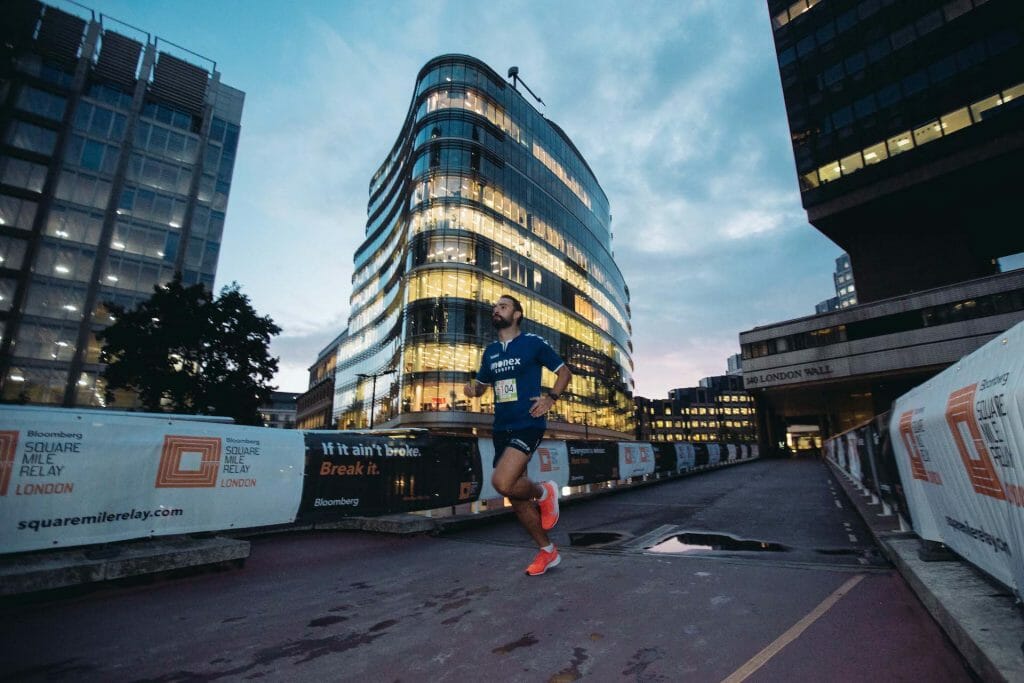 Wohltätigkeitsorganisationen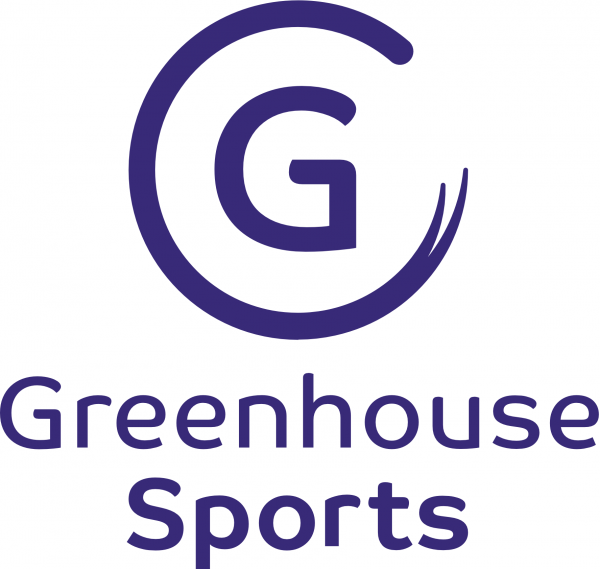 London - The Extra Mile
London – The Extra Mile 
When you run with purpose, you run The Extra Mile – our unique program that makes a tangible social difference to your city, which will last long after the teams cross the finish line. We are delighted to once again be working with Greenhouse Sports for the 2020 race in London.
Simply by participating in the race, 25% percentage of your team's race fee will be donated to The Extra Mile program in London, which will support and promote a year-long project using the power of sport and physical activity.
The best part is, you get to help decide where funds go by choosing a cause you care about, and running for it. When you complete your personal profile on our website you will choose one of three causes to run for. Then, on race night, your lap in the Bloomberg Square Mile Relay won't just be for your team, but also for The Extra Mile cause you selected.
The cause with the quickest average lap time from all our runners' will win the donation. Following the 2019 race, Greenhouse Sports is using the donation of £27,258 to deliver a year-long programme on the issue of Education. More information on the causes for 2020 will be announced shortly.