São Paulo
Next Race: 18 August 2022
Support a team
Supporter packages
From $30.00 + Tax per person
Buy packages
Available Packages
São Paulo 2022 – Hospitality Package
São Paulo 2022 – Soft Drinks Package
The Bloomberg Square Mile Relay São Paulo has officially hit capacity, with all 100 teams signing up at an unprecedented rate ahead of the race on Thursday 18th August. 1000 runners will take on the unique one-mile route around Parque do Povo, all in a bid to be crowned the 'Fastest Firm in The City'.
To join our waiting list please email [email protected] with you name, company and phone number. Should a space become available you will be notified.
-------------------
One team. Ten runners. One mile each. Who will be Sao Paulo's fastest firm?  
We're back for the third race in the 2022 series, and it's more exciting than ever before. Enter your team into the Bloomberg Square Mile Relay Sao Paulo taking place on August 18th and experience the thrill of the ultimate corporate running relay.
Team entry is currently exclusively for Bloomberg Clients. If you don't an access code to enter please get in touch with your Bloomberg contact. If you are interested in entering and you are not currently a Bloomberg client please register your interest here.
This is team-building with a difference, and after reveling in that post-race afterglow, you get to celebrate with your colleagues and enjoy an evening of food, drink, and entertainment.
With awards for top three fastest overall teams, fastest mixed team and fastest female team, the competition will be on.
After the awards ceremony on the Race Village stage, Trabuca Bar JK will open for our Official After-Party - a short walk from the main entrance of the park, this is a party not to be missed! In order to gain access to the After-Party, you and your team mates will need a black wristband. Your Team Captain will receive these within the race pack they collect at 5:30 before the start of the race.
Supporters are also welcome to join the fun - please ask them to collect a white wristband from the information desk within the Event Village.
We can't wait to see you there!
-------------------
Can't take part in the race this year? You can still join our global community and have an impact through our charity program, The Extra Mile, by registering for our free-to-access Bloomberg Square Mile Virtual Club.  We are committed to annually donating US$390,000 to The Extra Mile, and this year each charity partner in our 13 race cities will receive US$30,000 to address a local cause.
Our exclusive platform encourages you to get active in order to improve your mental and physical wellbeing through a range of activities, challenges and races. You can take part alongside your colleagues or other members and companies within the global community - you can even create your own bespoke company event!
Who's competing?
1. Mastercard
2. Asa Investments
3. Asset1
4. Bradesco Asset Management
5. Genoa Capital
6. BTG Pactual
7. Gerdau S.A.
8. Secretaria Do Verde E Do Meio Ambiente
9. Bloomberg
10. GPA
All Companies
Proudly sponsored by: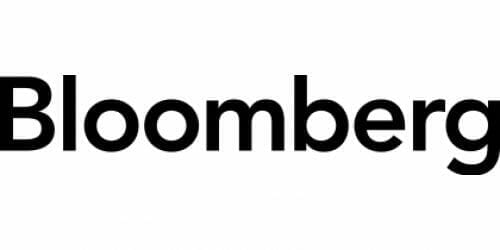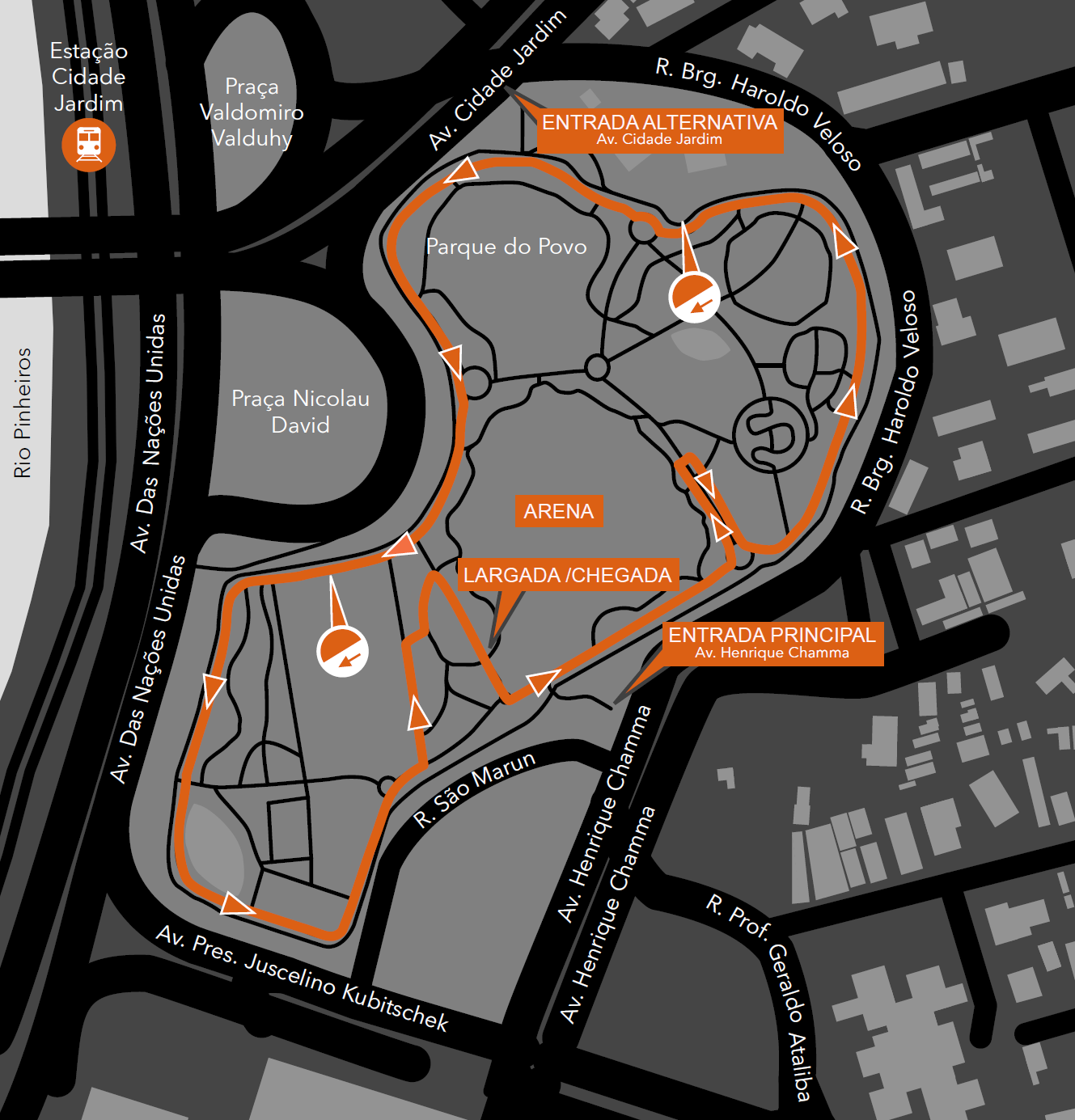 The 2022 route is confirmed! Runners will race each other for position as they navigate the unique one-mile (1.6km) route around the picturesque Parque do Povo. The São Paulo skyline will provide a dramatic backdrop to a route that will not only challenge returning runners on the start line, but also offers a unique, fun and exciting race for first-time participants.
17:30
Captains arrive to register and collect baton
18:00
Team members to have arrived
18:20
Official Race Briefing
18:55
First runners ready in race pens
19:00
Race starts. Hospitality opens
20:30
Race finish (approx)
20:45
Awards Presentations
21:00
Official After-Party at Trabuca JK
Check out the highlights from the 2019 race: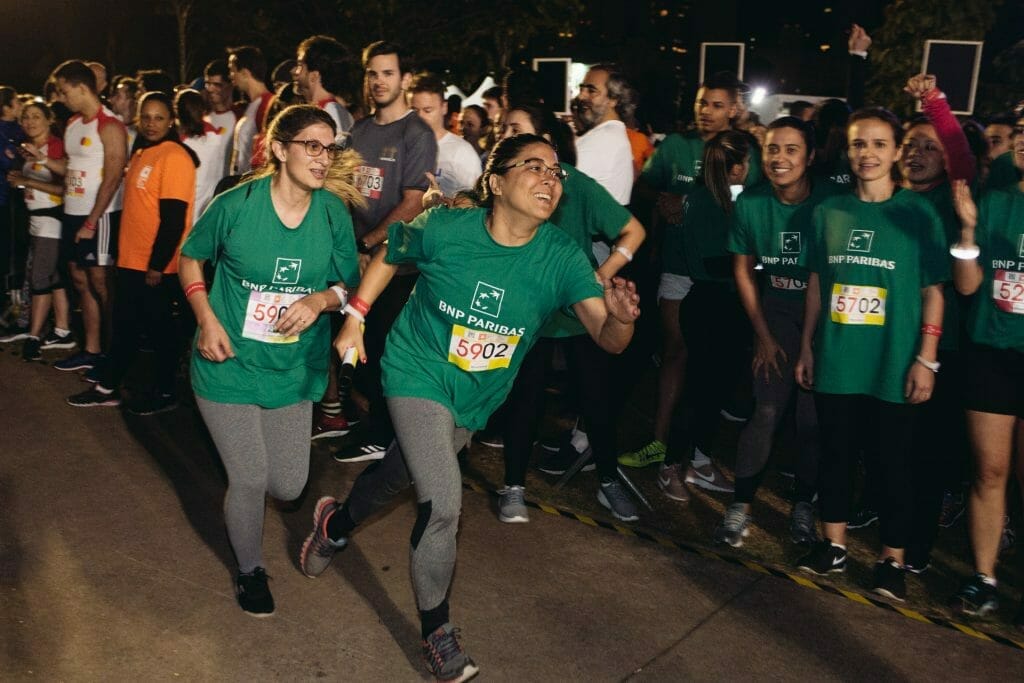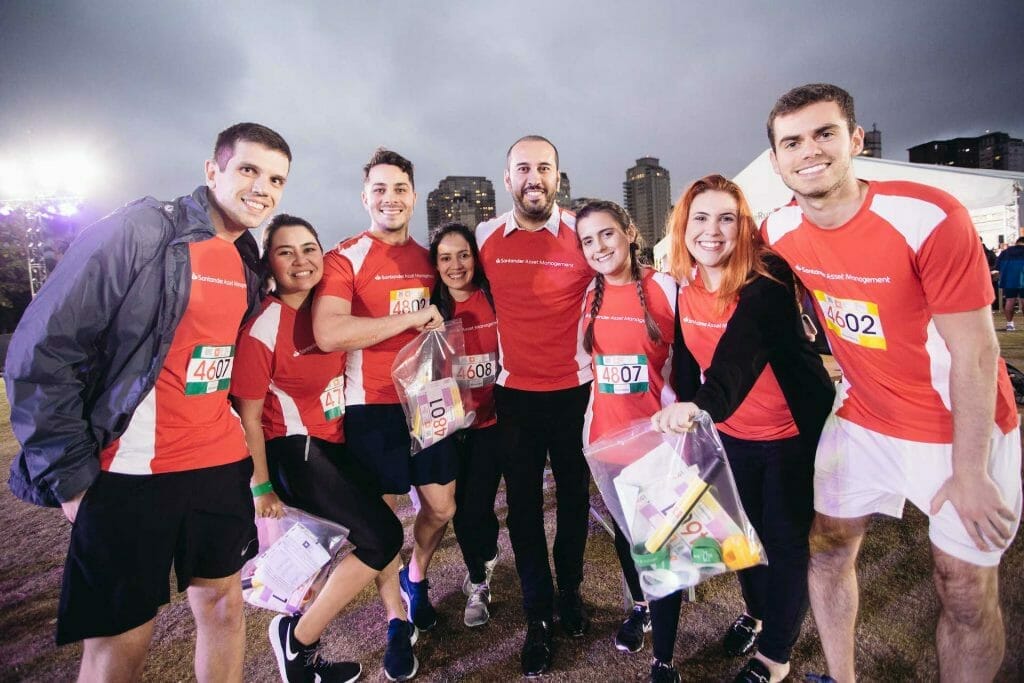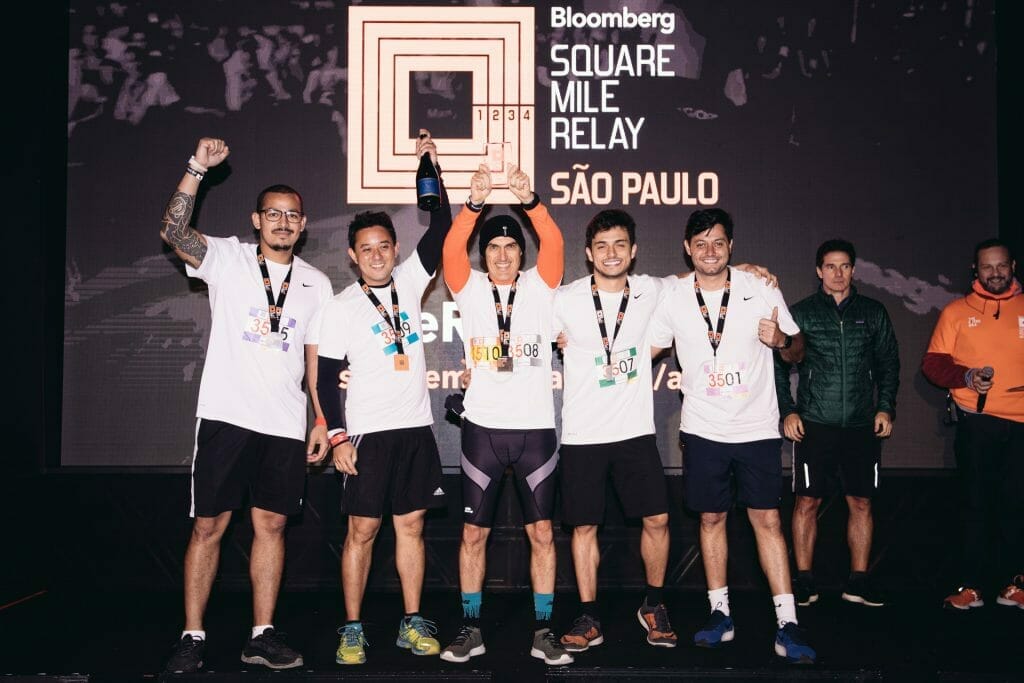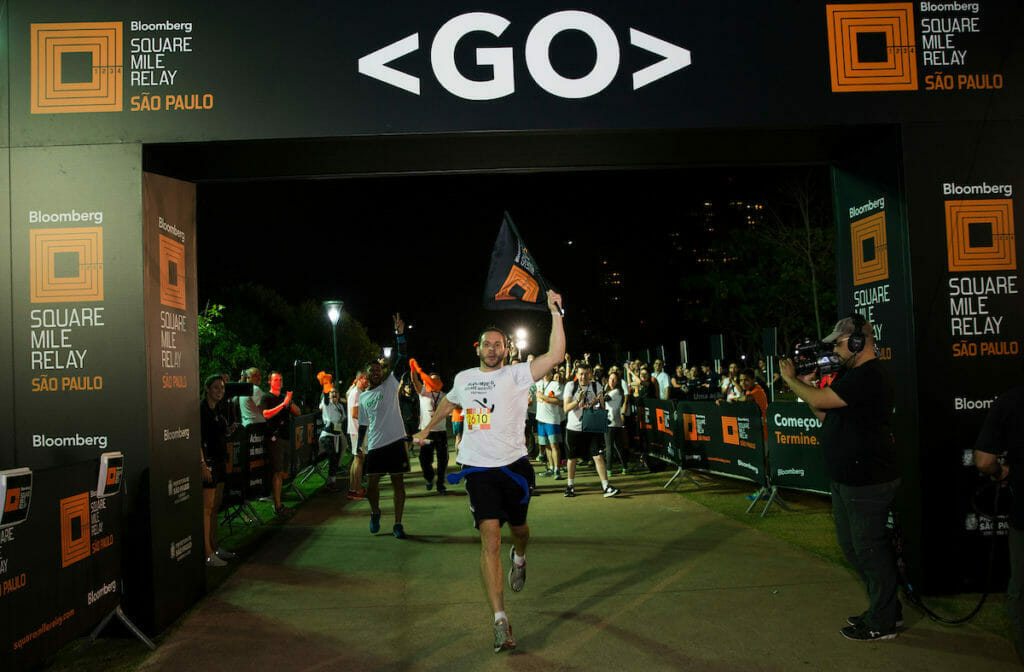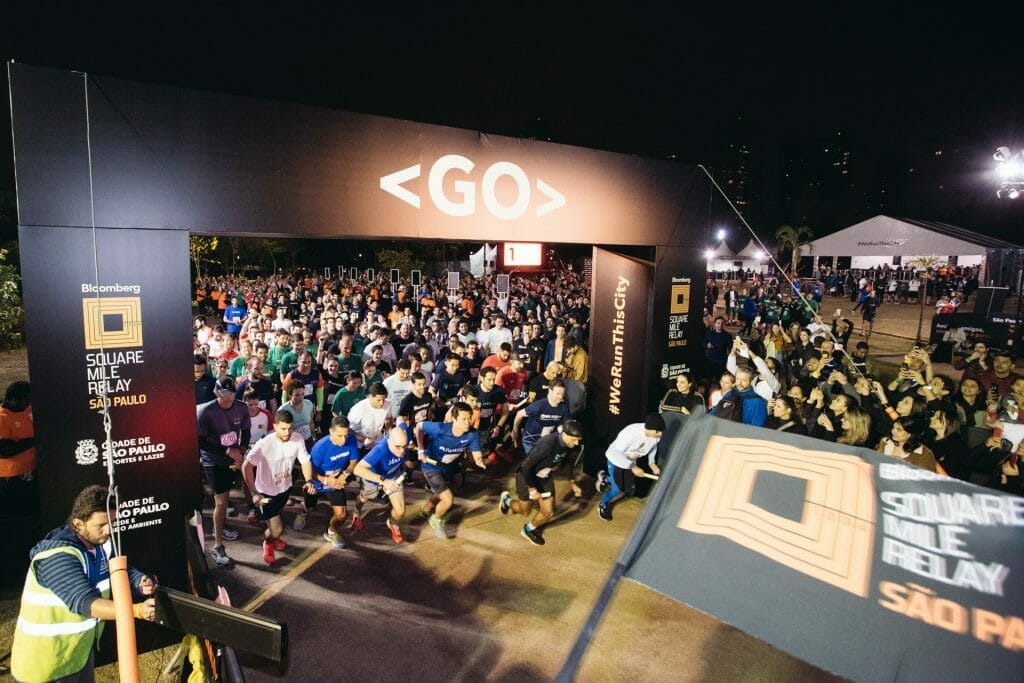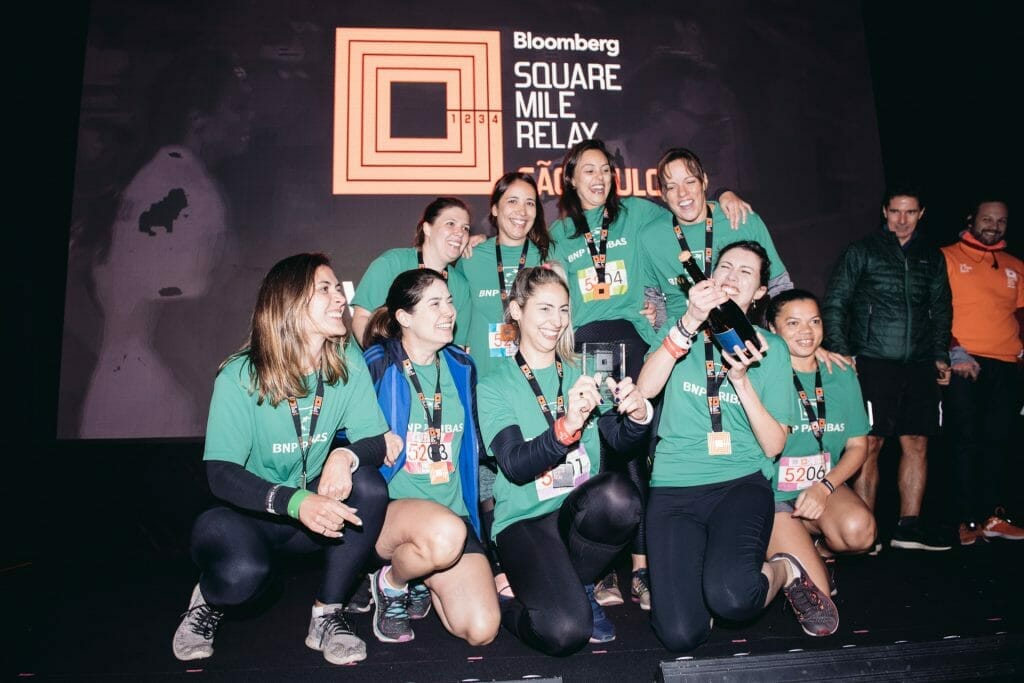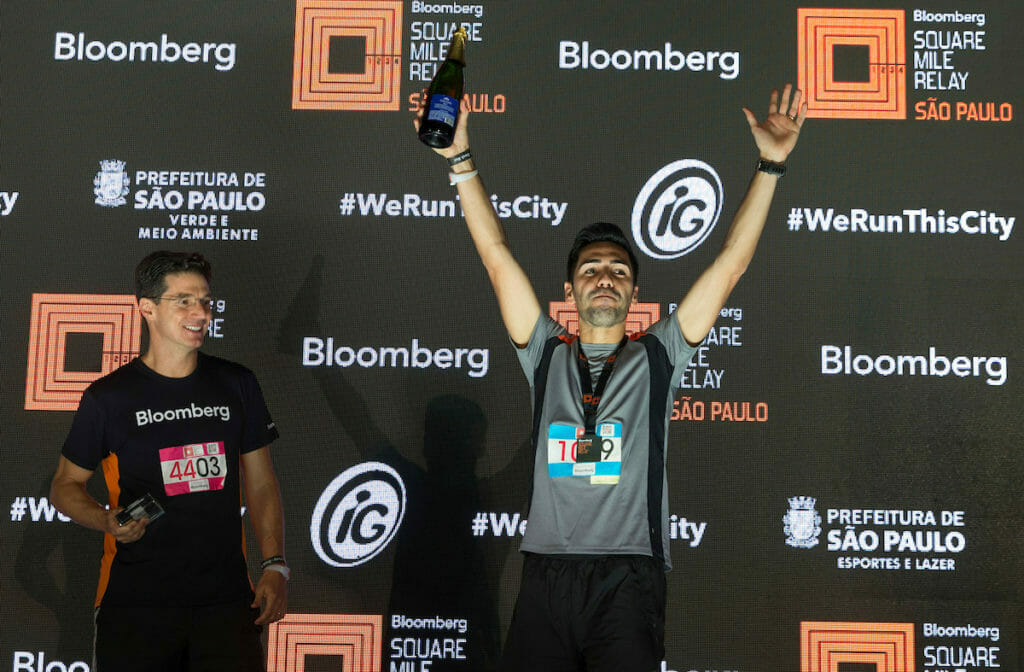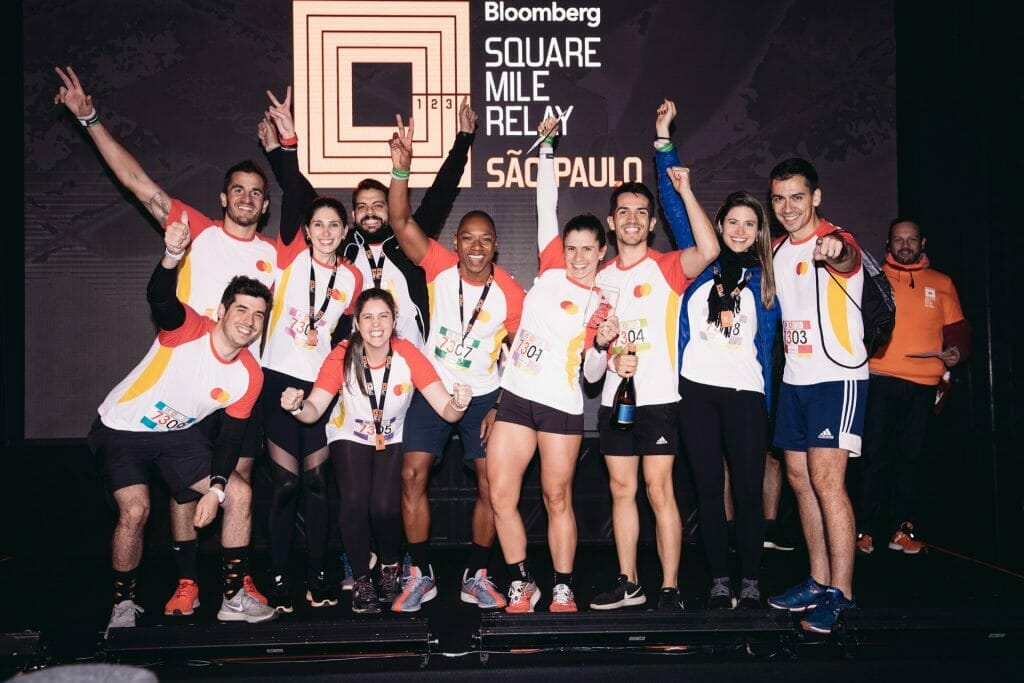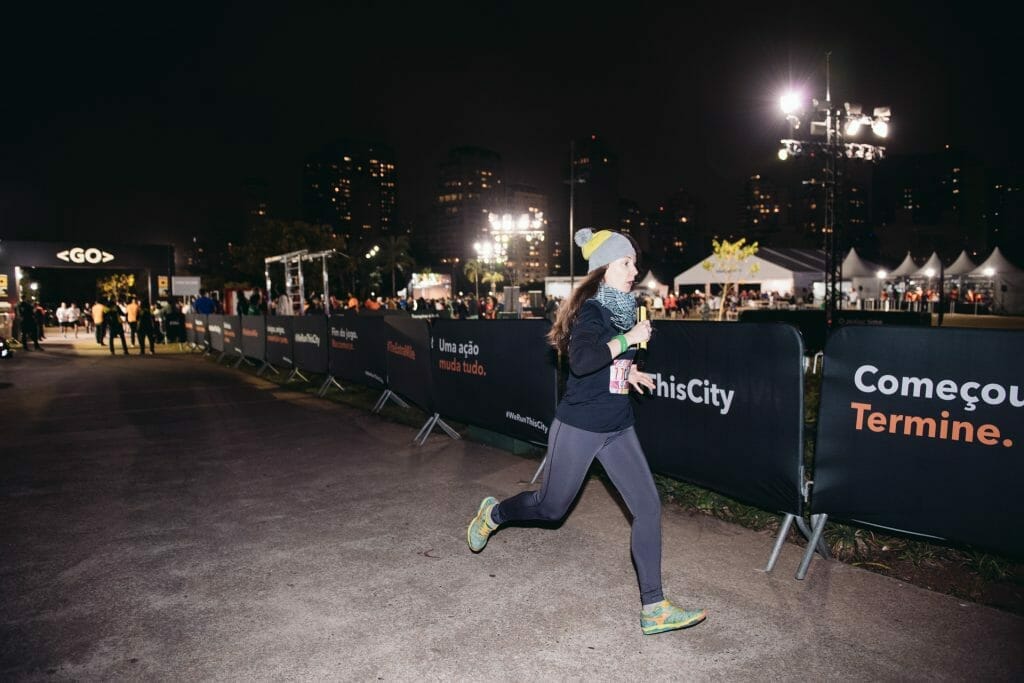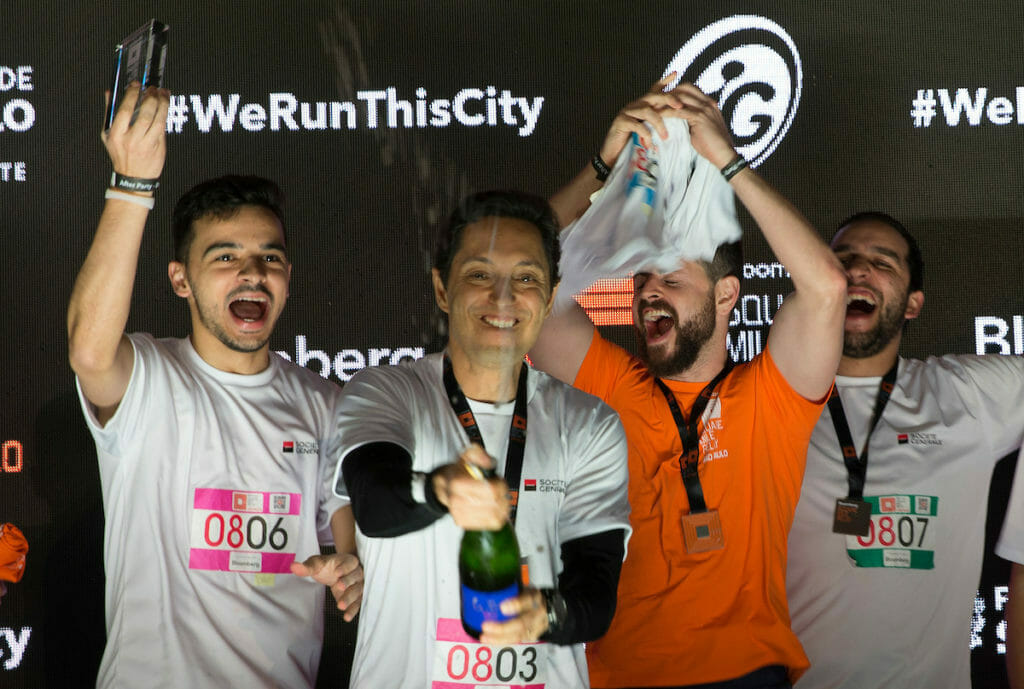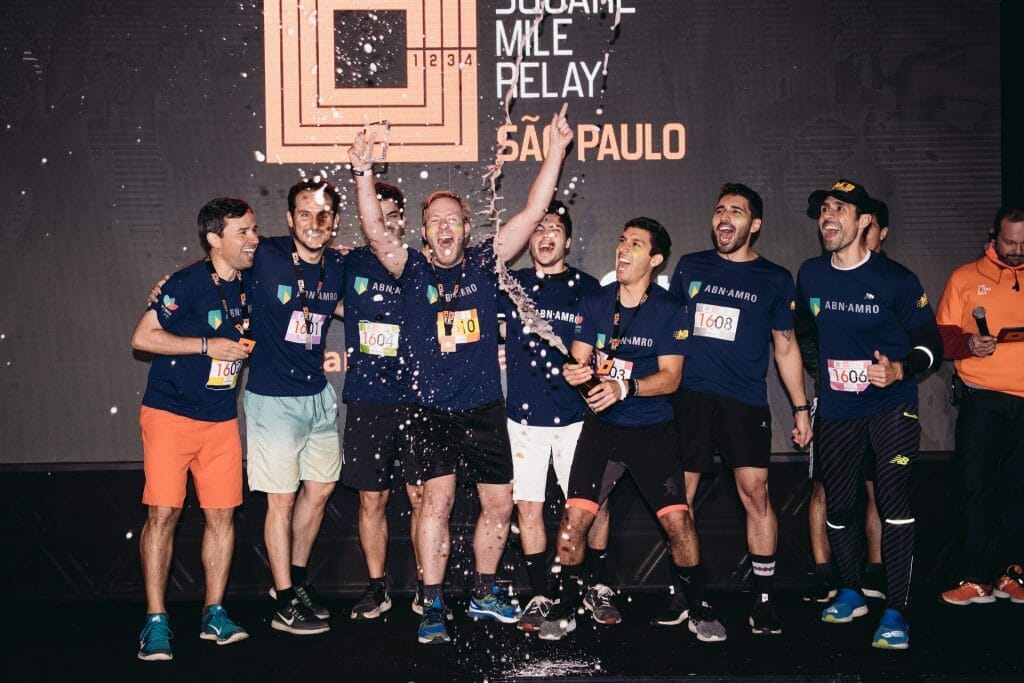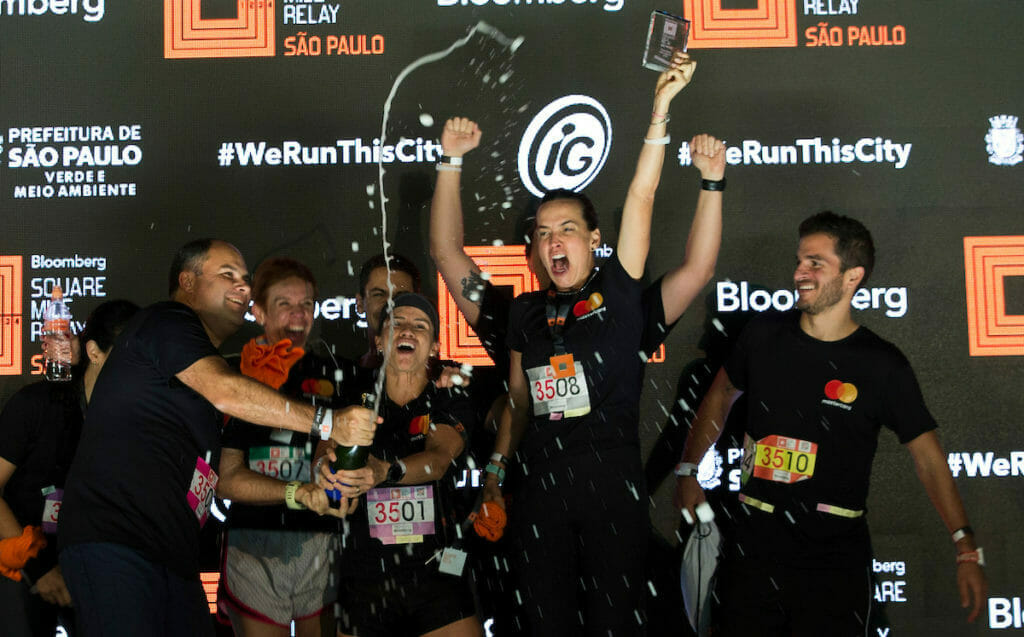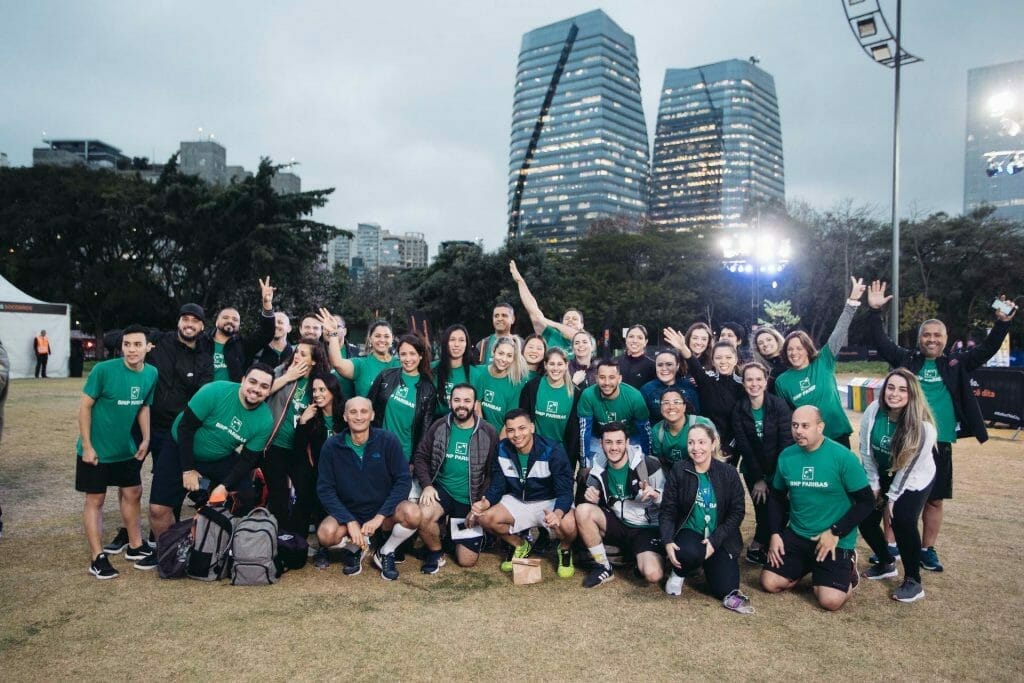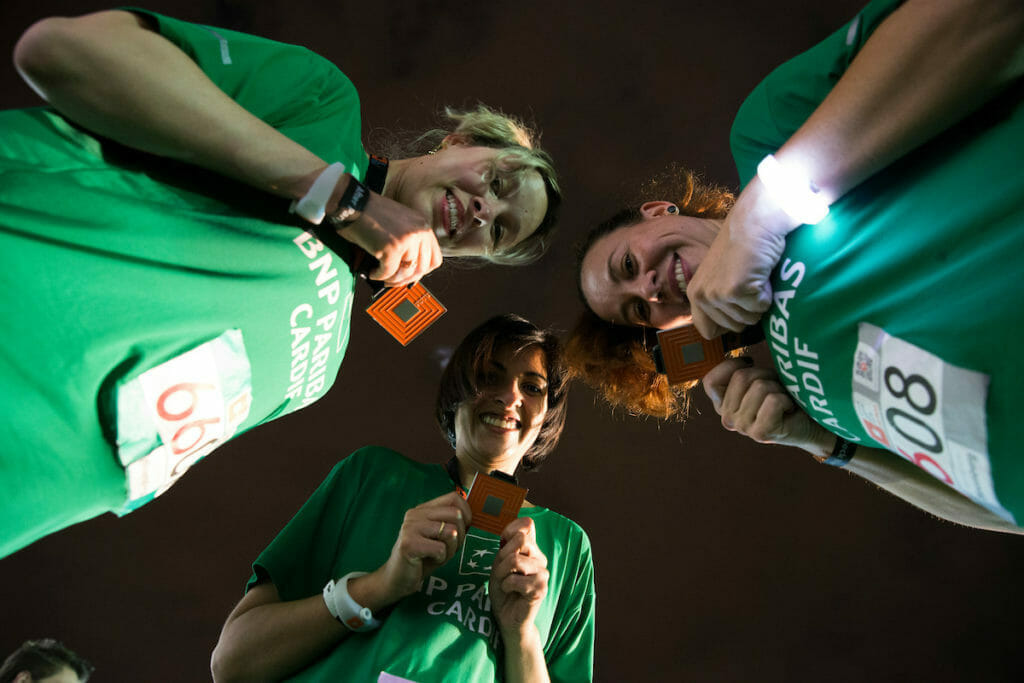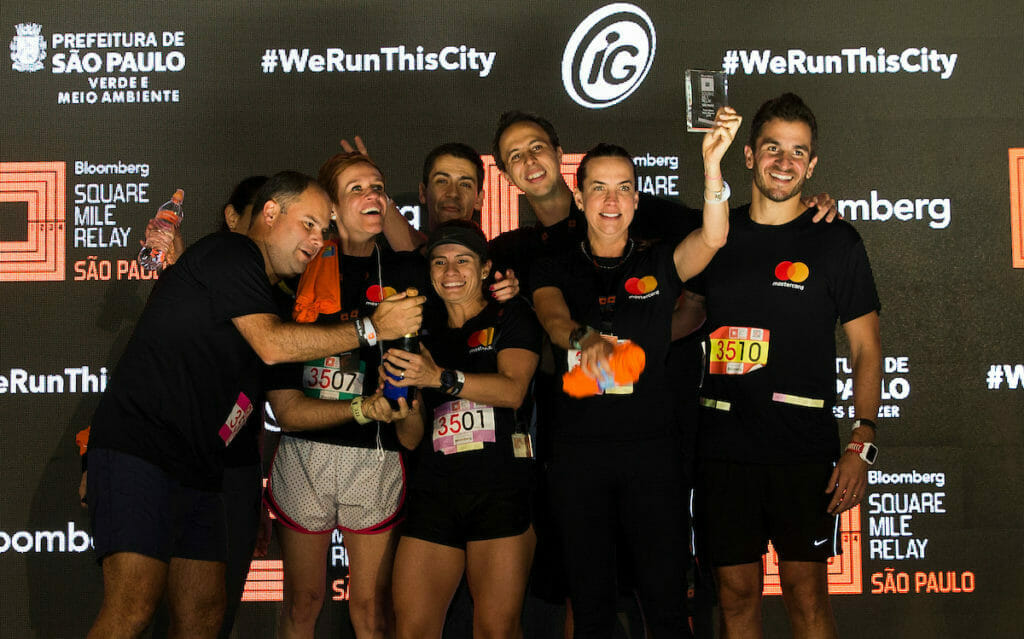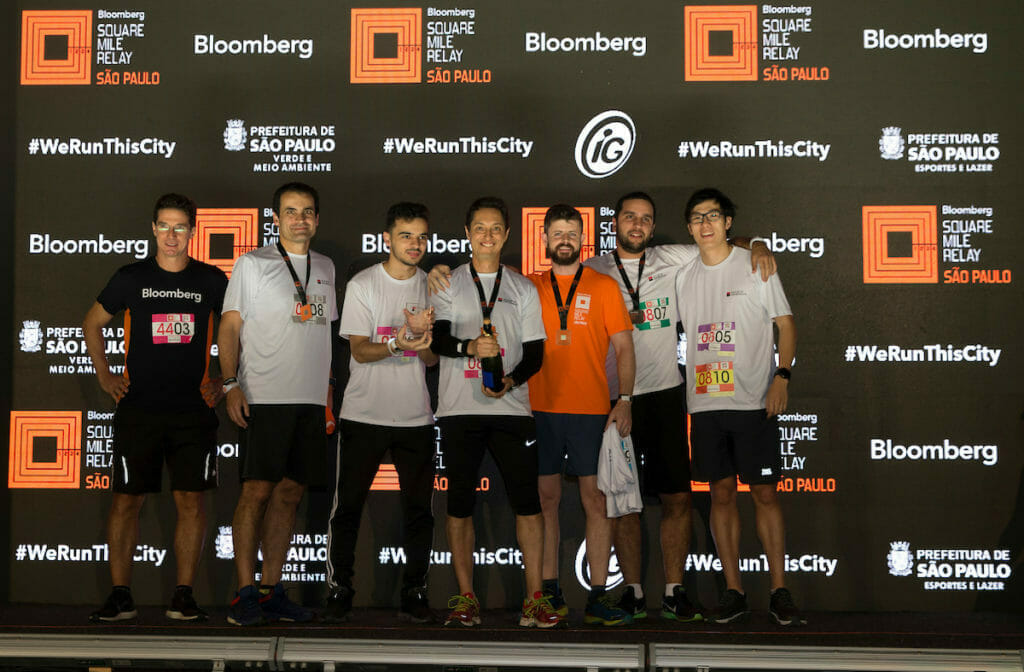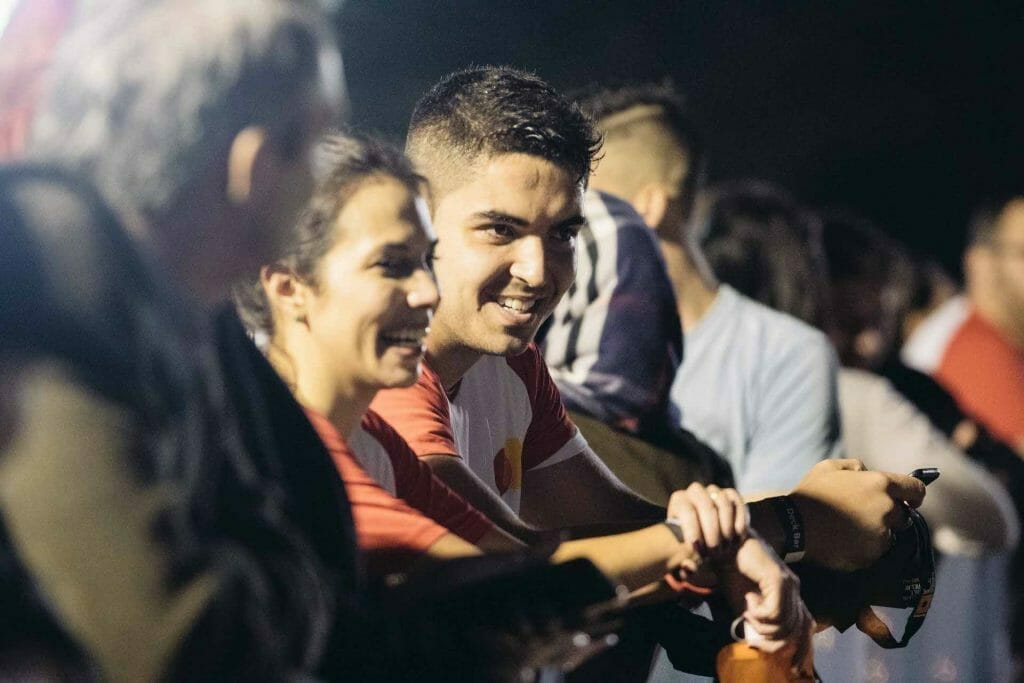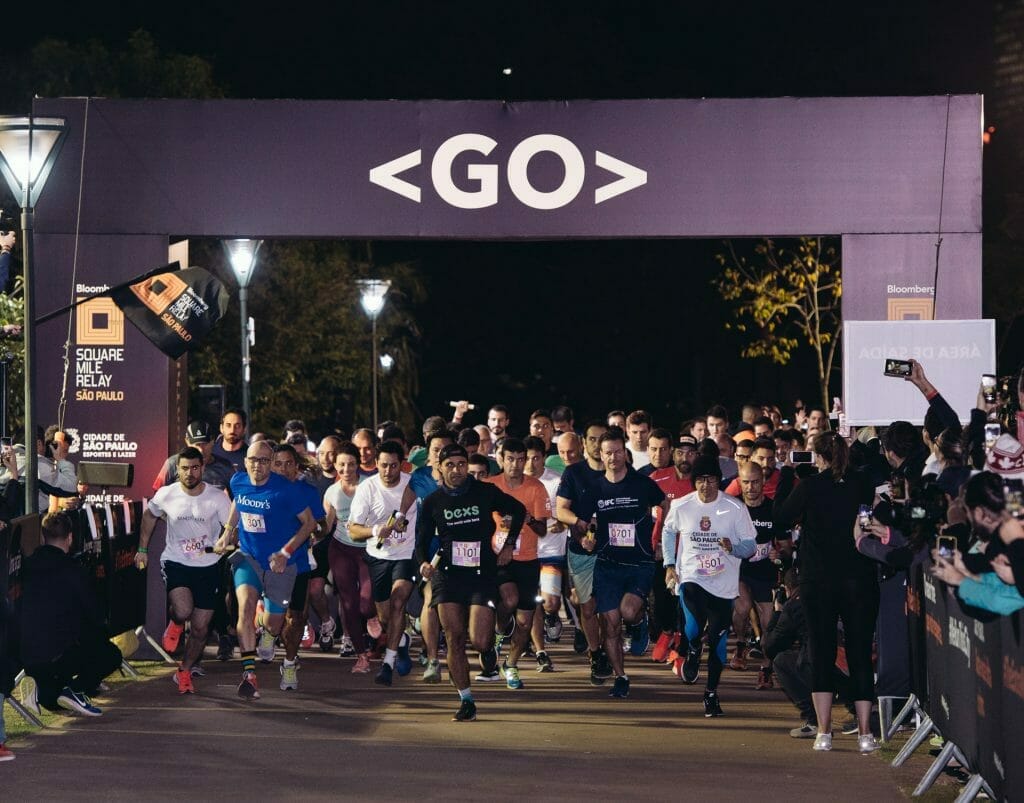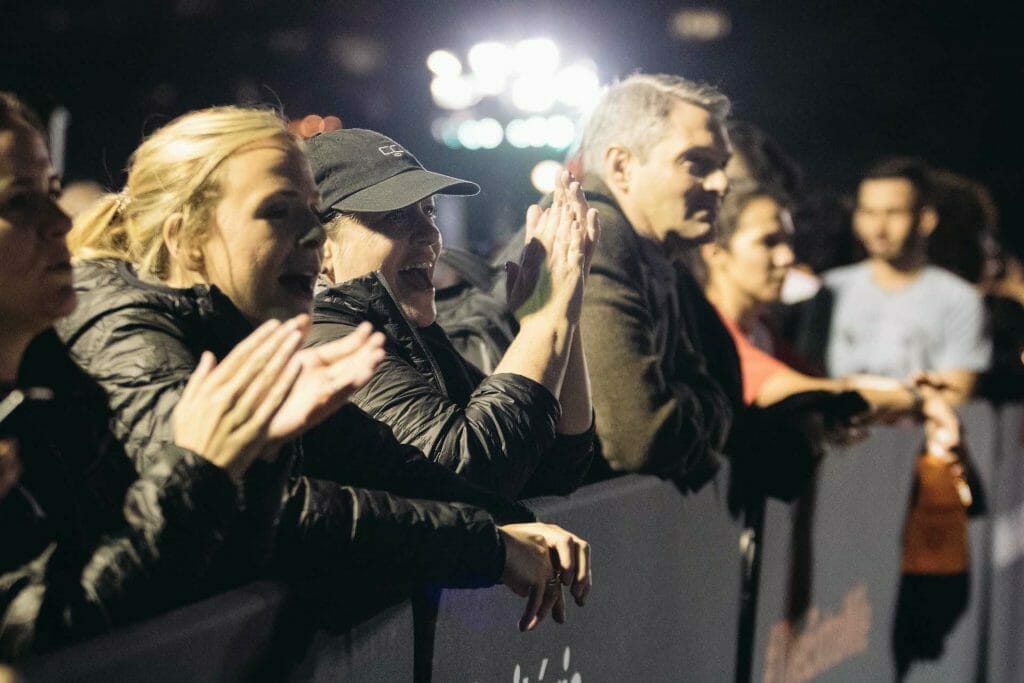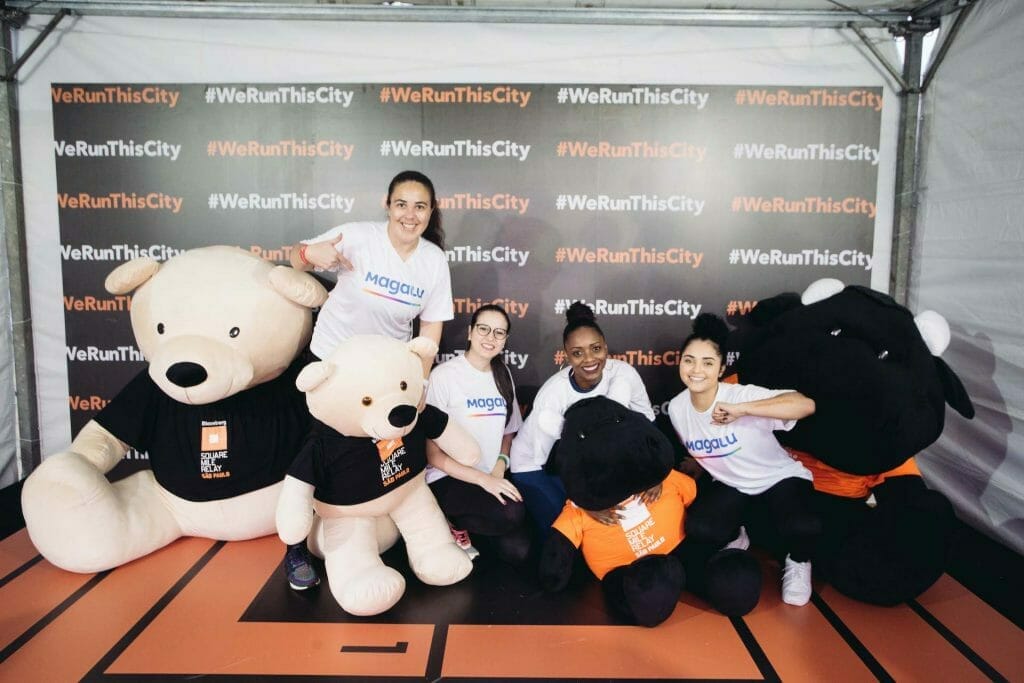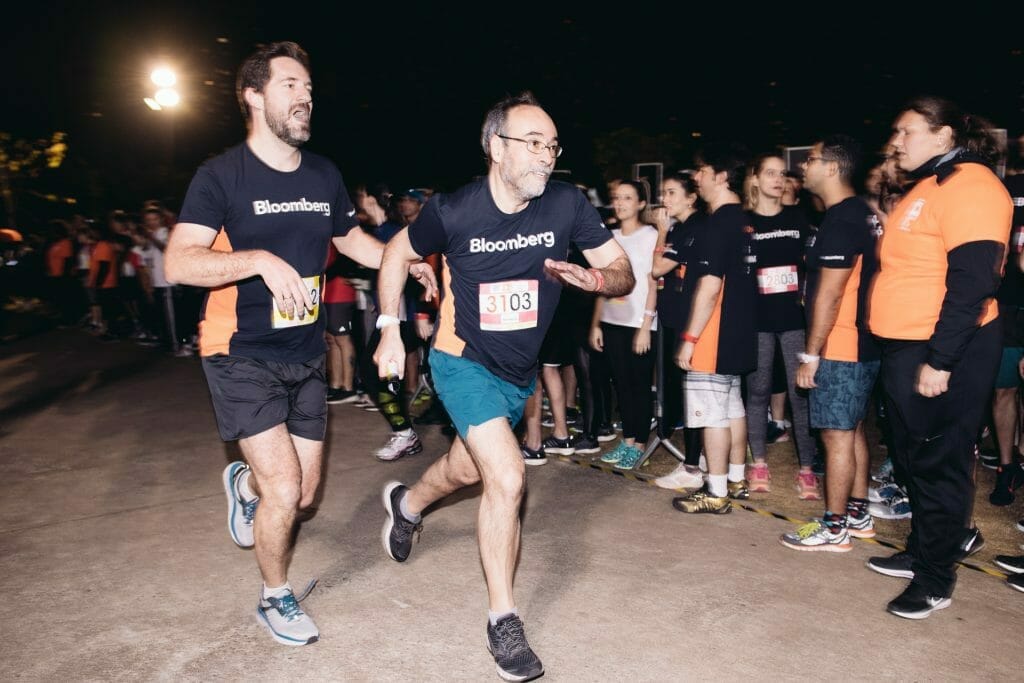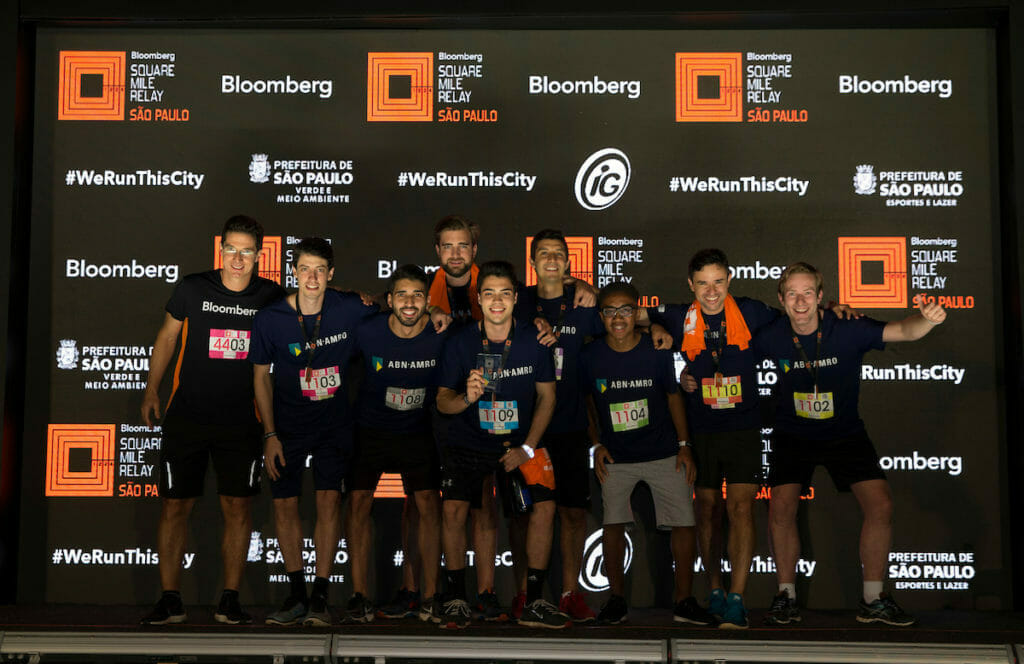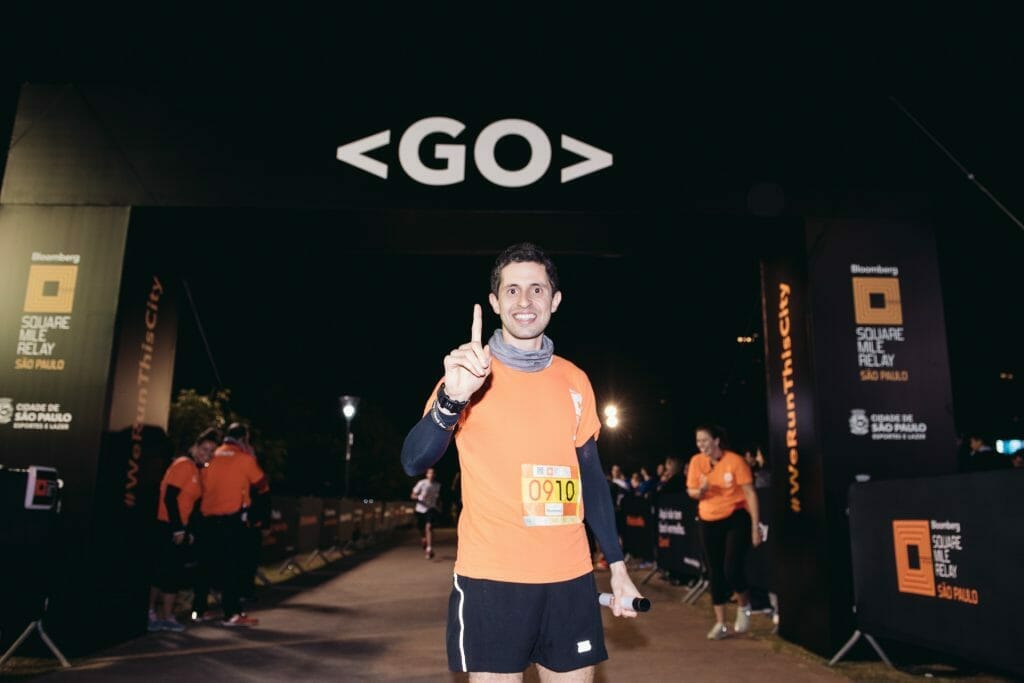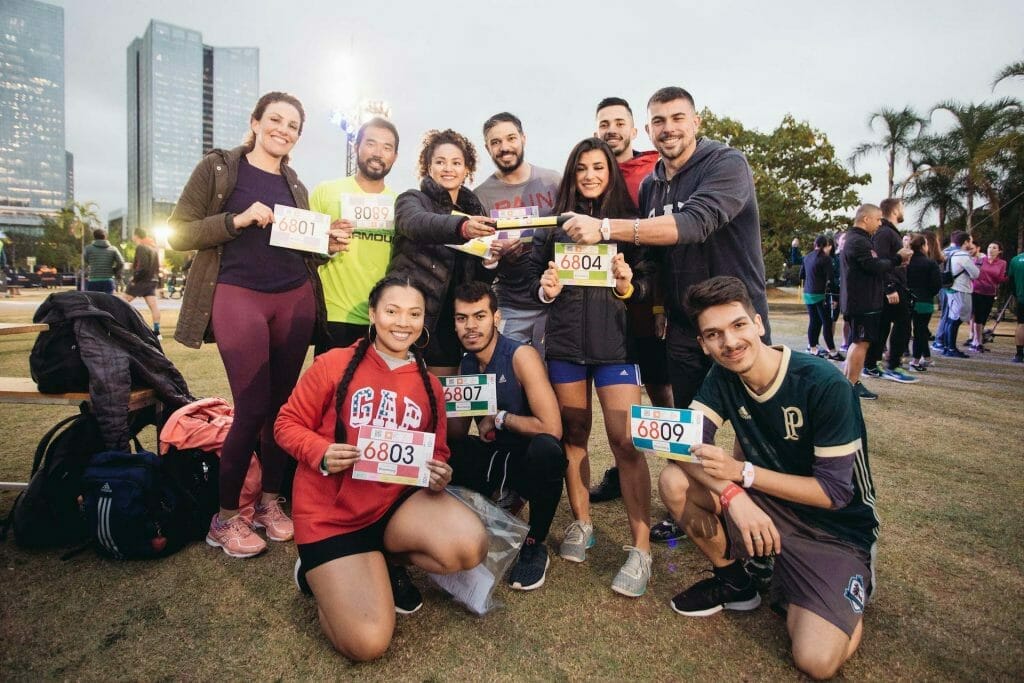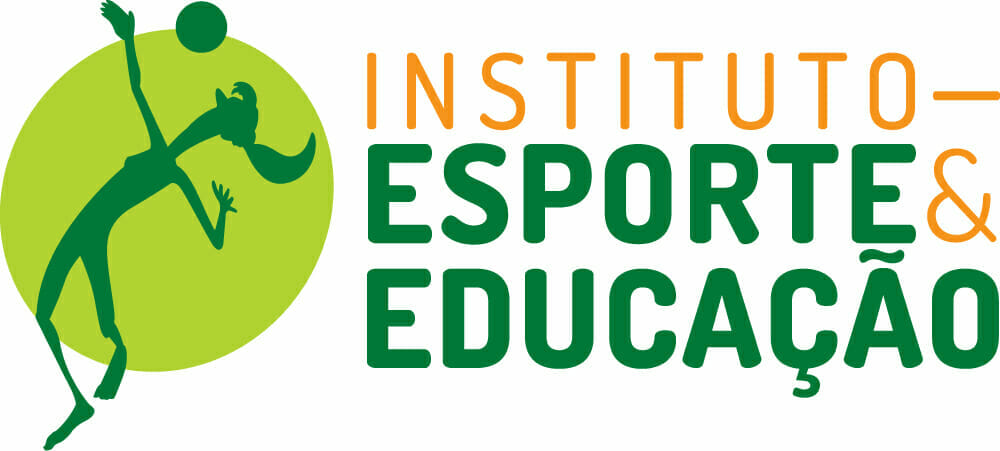 The Extra Mile
Global Community. Local impact.  
Every participant in the race will also be able to make an impact through our charity program, The Extra Mile. Every mile run will contribute towards raising a USD$30,000 donation by the end of the event, which will be donated to our local charity partner in Sao Paulo, Instituto Esporte & Educação
The Instituto Esporte & Educação is a Non-Governmental Organisation, whose objective is to increase access to physical activity and sports through educational methods in low income communities.
We also encourage all participants to Go The Extra Mile beyond their participation, and register for our free-to-access Bloomberg Square Mile Virtual Club, where every point earned through your activity will further contribute to making a lasting and tangible impact at a global level.