Blog
London
Announcement
Global
London – are you ready to race again this September?
16 June 2022 at 10:13AM
Choose a race. Create a team. Run your city!
Enter Now
The date is locked in – on Thursday 22 September 2022, we will be finding out who London's fastest firm will be! Preparations are under way where we'll see teams of 10 runners go head-to-head at the Guildhall Yard, in the heart of the city.
We are thrilled to finally be back in London after a long hiatus. To make things even more interesting, we've updated our race route with a different path, stairs and ramps!
"We are very excited to have our first relay back in London after the pandemic – the inaugural Bloomberg Square Mile Relay was hosted in London back in 2007 and it's exciting that after a three-year period away, we can make a return to Guildhall Yard", said James Hassett, Managing Director of Square Mile Sport.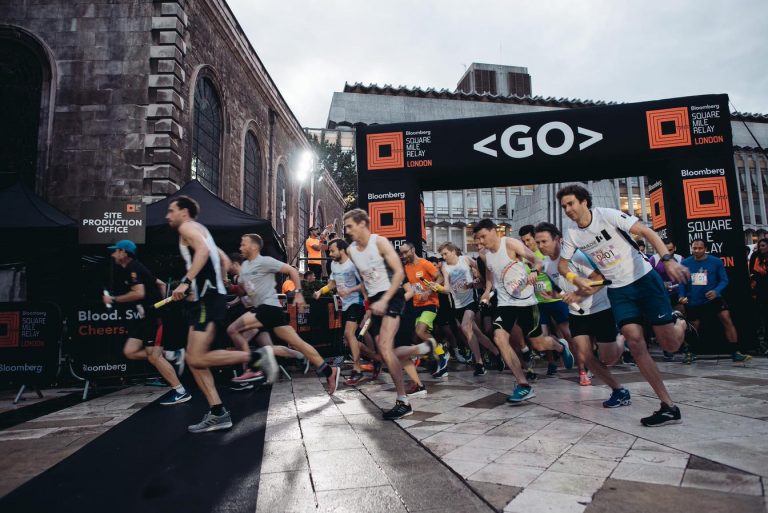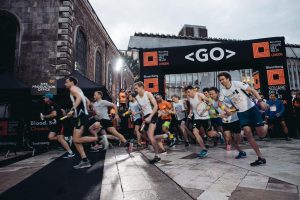 "It's been a trying time for everyone and whilst we've witnessed a growing offering of wellbeing in the workplace, what this event represents is much bigger than just a corporate race – the sense of competition, teamwork, the heart-beating adrenaline, the buzzing atmosphere…it's completely unmatched and means so much to all those in the City that take part."
"We're looking forward to seeing many familiar faces and some new ones too. It's an exciting time and we hope all companies are putting their teams together and using our free-to-access Bloomberg Square Mile Virtual Club app to support their preparations to become the fastest team in London!"
The stakes couldn't be higher this September. Will anyone beat London's fastest time of 51:02 by Jump trading? Which team can de-throne Bank of American Merrill Lynch as the fastest mixed team?
London – are you ready?
Entries are now open to Bloomberg clients. To find out more information and to enter your team, please click here.