São Paulo
Next Race: 18 August 2022
Congratulations to all runners that took on and completed the Bloomberg Square Mile Relay in Sao Paulo! - check out the full results here.  
101 teams from the city's biggest businesses took to the start line but it was ITAÚ UNIBANCO that took the title, completing their 10 laps of the one-mile course in a time of 57:37 to lift the coveted trophy and become the 'fastest firm in the city'!  
Competing fiercely for top spot were GIANT STEPS CAPITAL 1  in second place with a time of 01:03:57, with BRADESCO ASSET MANAGEMENT coming third a with a time of 1:04:43. 
The winners of the Fastest Mixed Team were SQUAD S of MASTERCARD with a time of 01:16:00.
Individually, the fastest runner Lucas Neri De Almeida completed the one-mile route in an incredible time of 5:13. GRUPO BNP PARIBAS A were the winners of the Fastest Female Team award, with a time of 01:34.46.
Who competed?
1. International Finance Corporation
2. Bradesco Asset Management
3. Canvas Capital
4. HEDGE INVEST
5. BNP Paribas
6. Bloomberg
7. RAIZEN
8. Mastercard
9. Goldman Sachs
10. Gauss Capital
All Companies
Proudly sponsored by: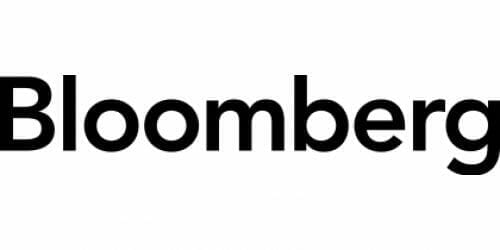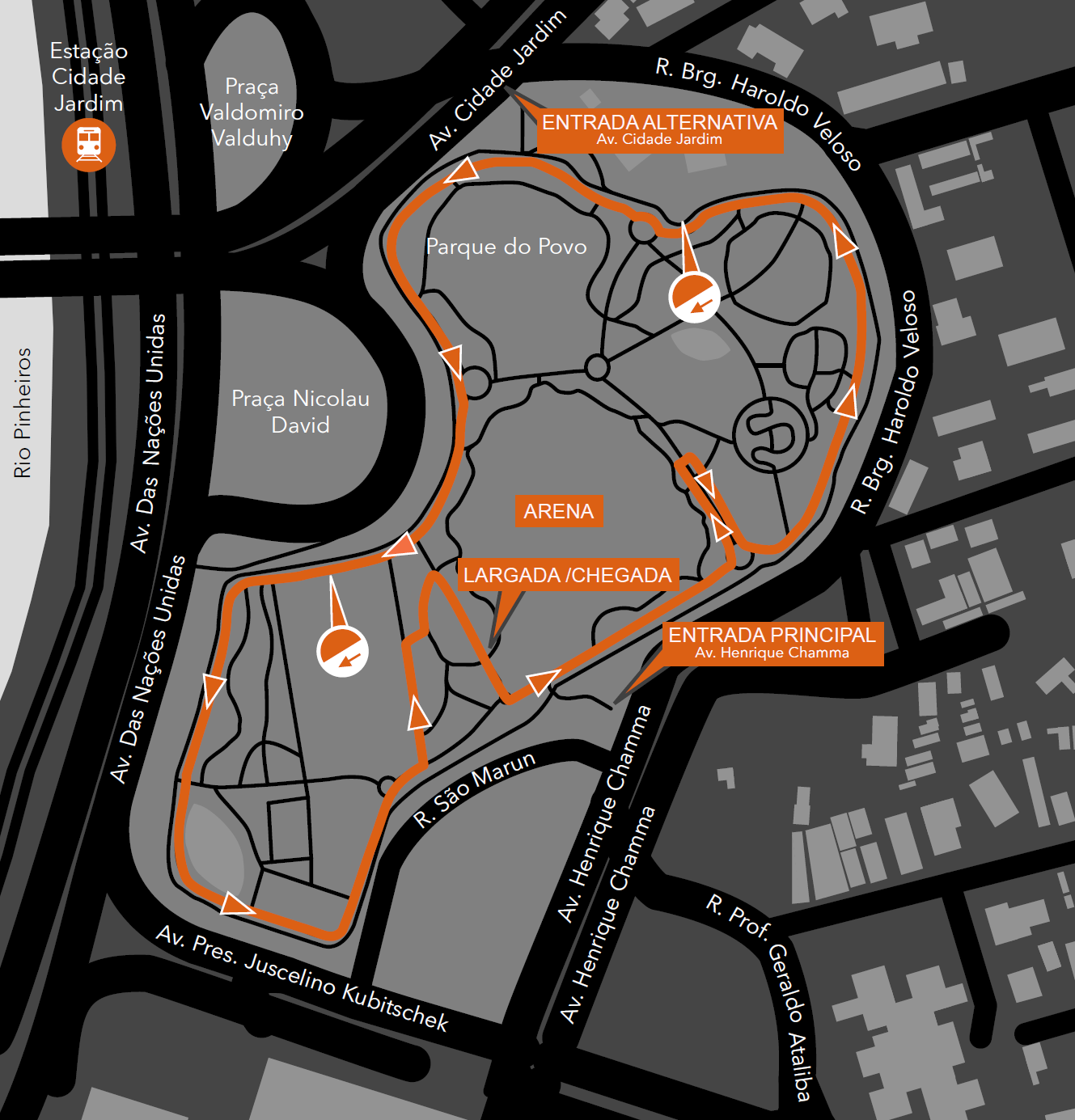 The 2022 route is confirmed! Runners will race each other for position as they navigate the unique one-mile (1.6km) route around the picturesque Parque do Povo. The São Paulo skyline will provide a dramatic backdrop to a route that will not only challenge returning runners on the start line, but also offers a unique, fun and exciting race for first-time participants.
17:30
Captains arrive to register and collect baton
18:00
Team members to have arrived
18:20
Official Race Briefing
18:55
First runners ready in race pens
19:00
Race starts. Hospitality opens
20:30
Race finish (approx)
20:45
Awards Presentations
21:30
Official After-Party at Trabuca JK
Check out the highlights from the 2022 race: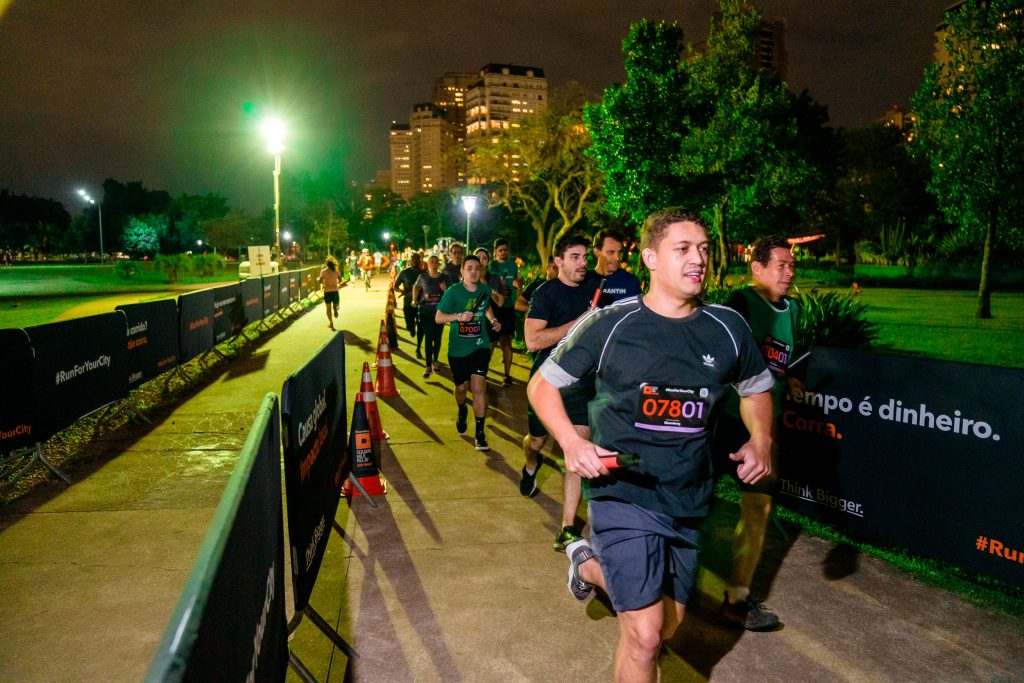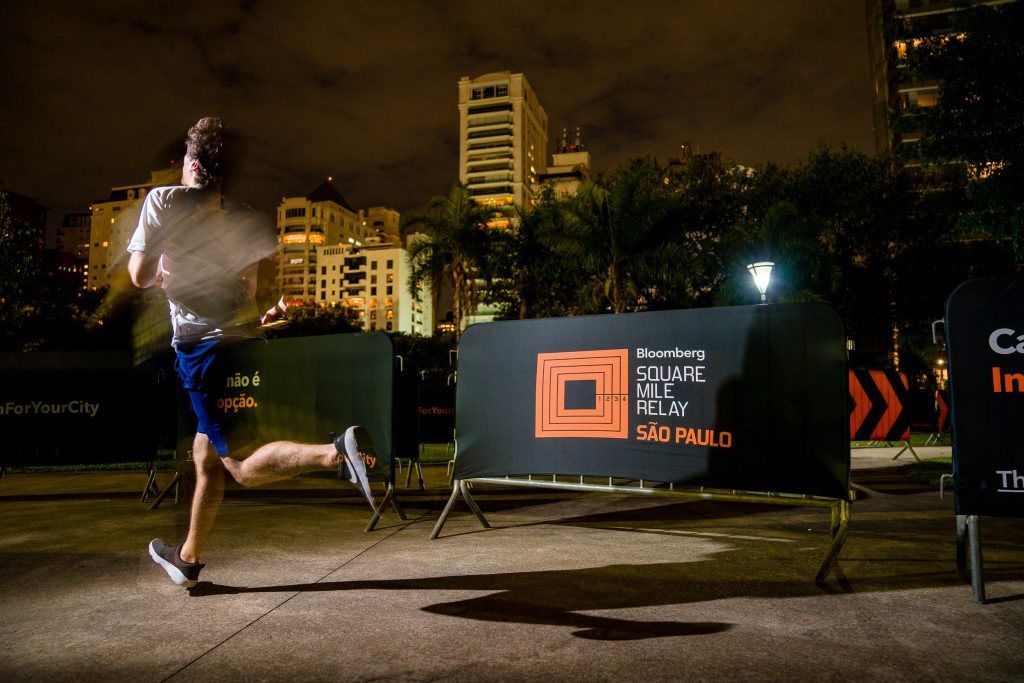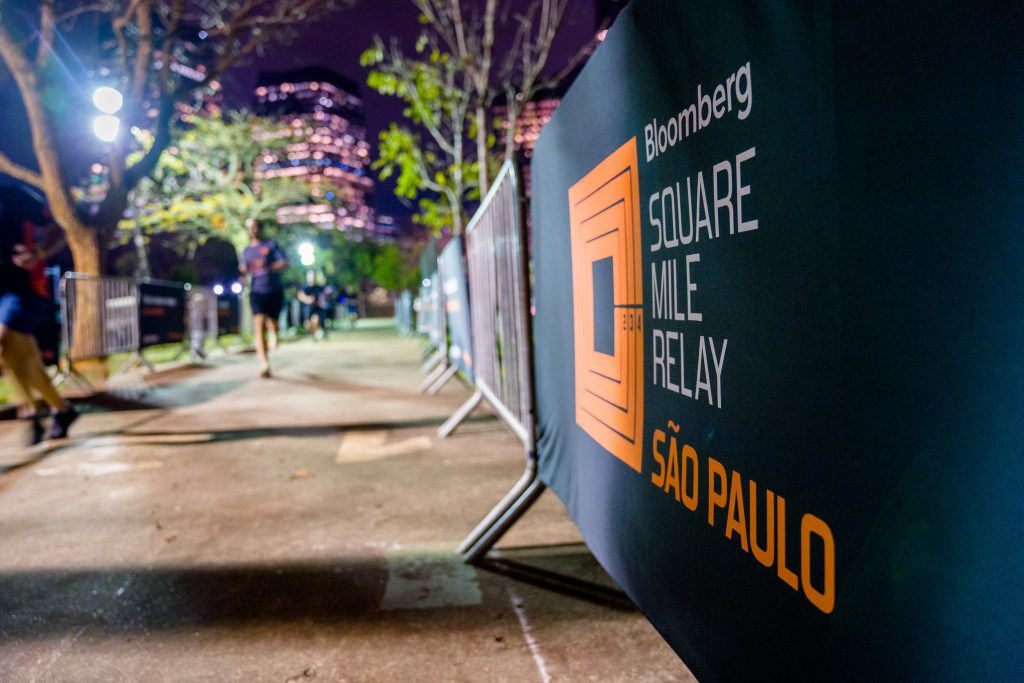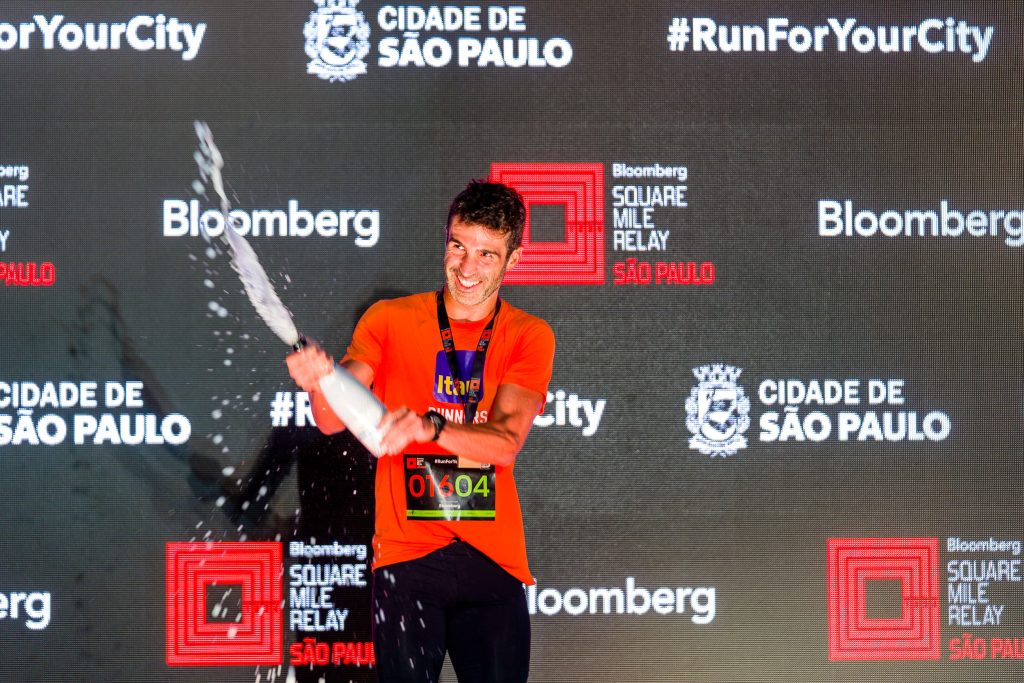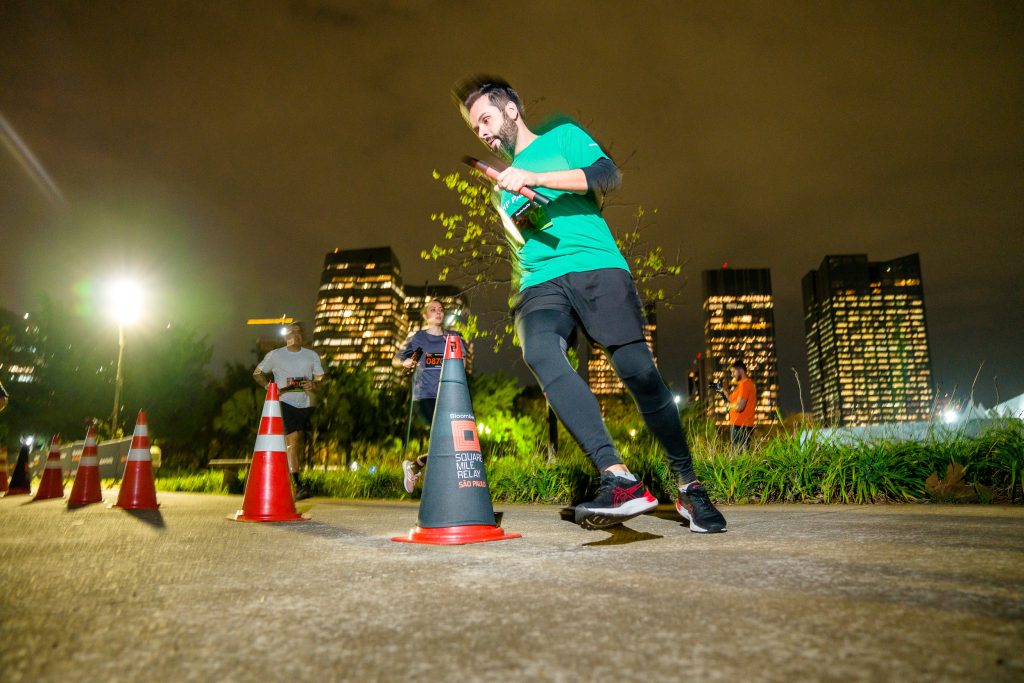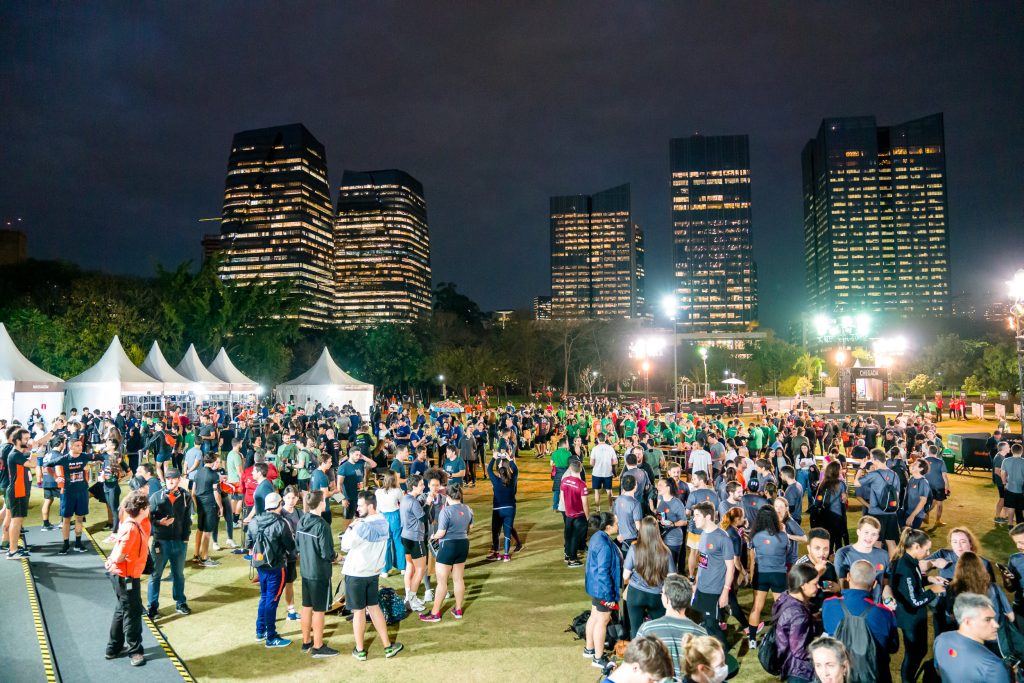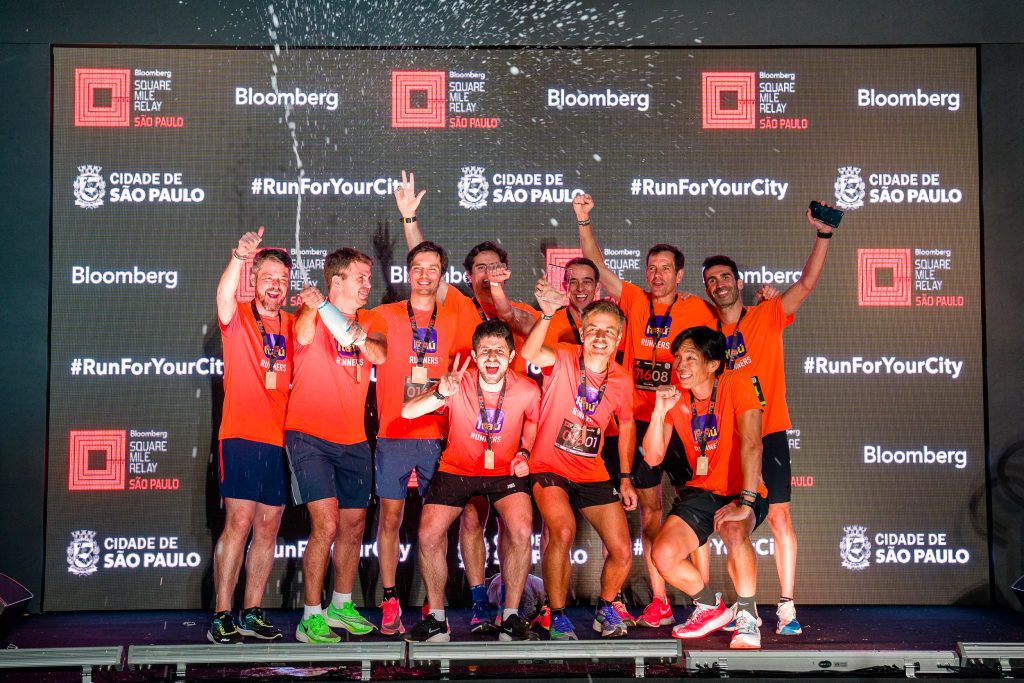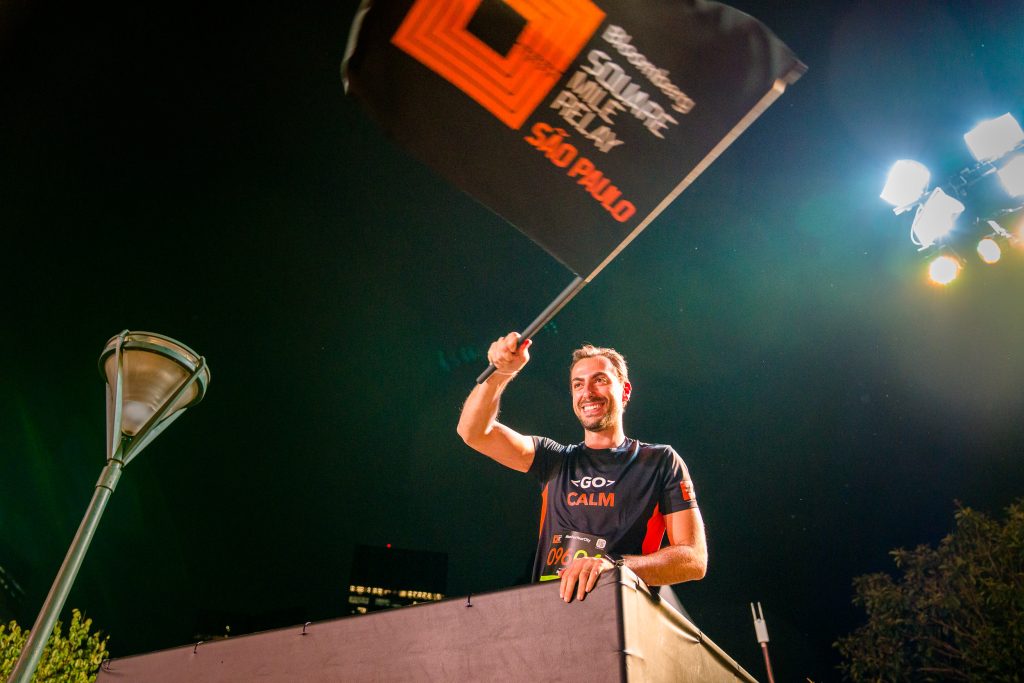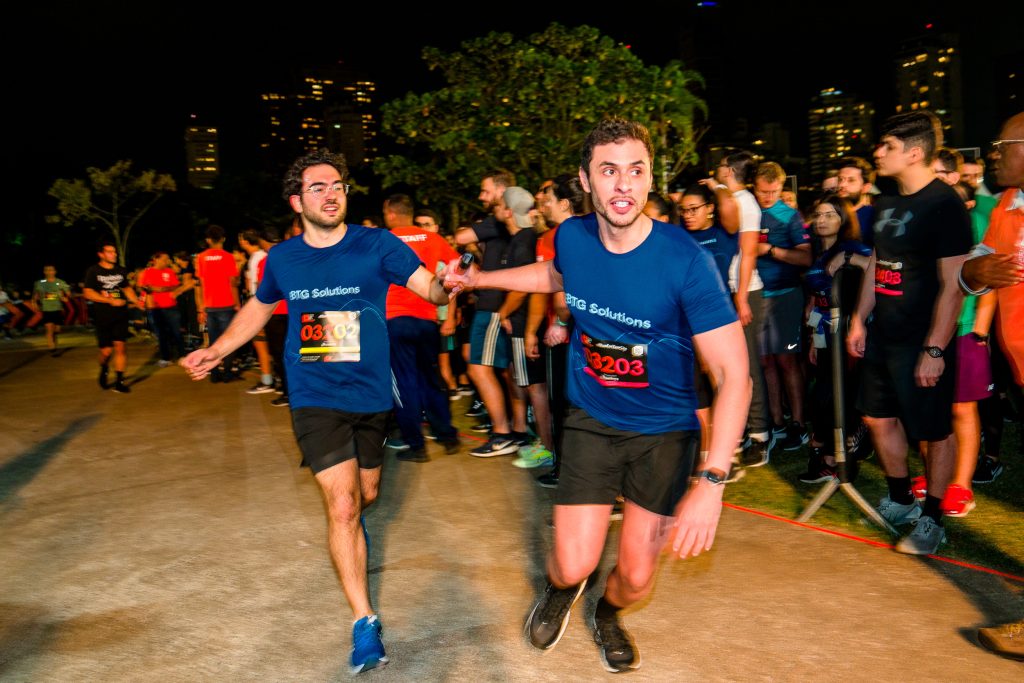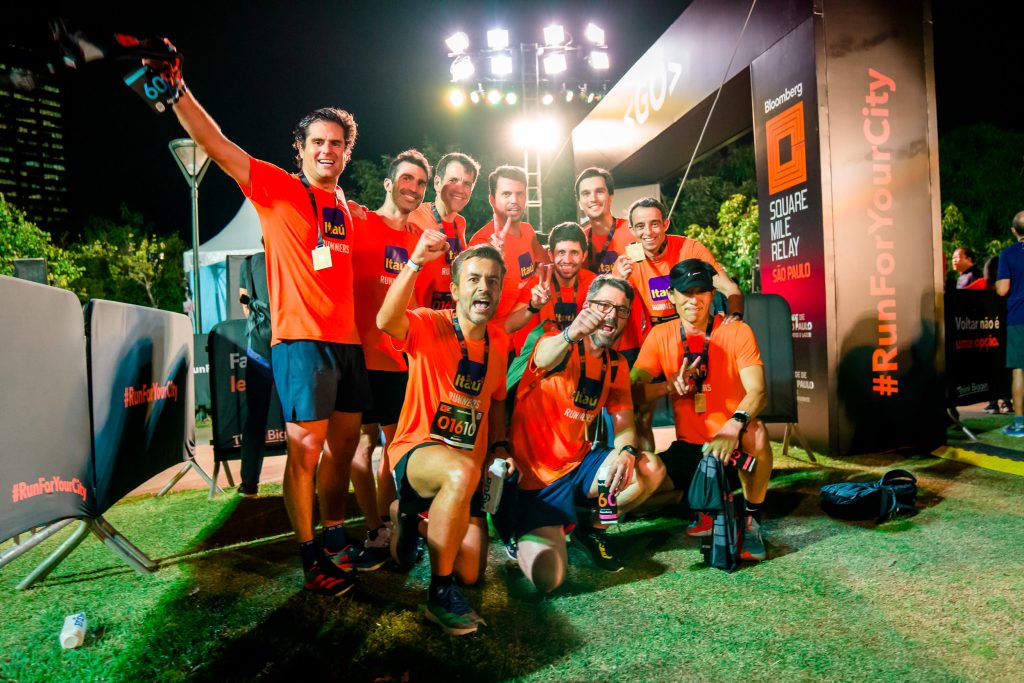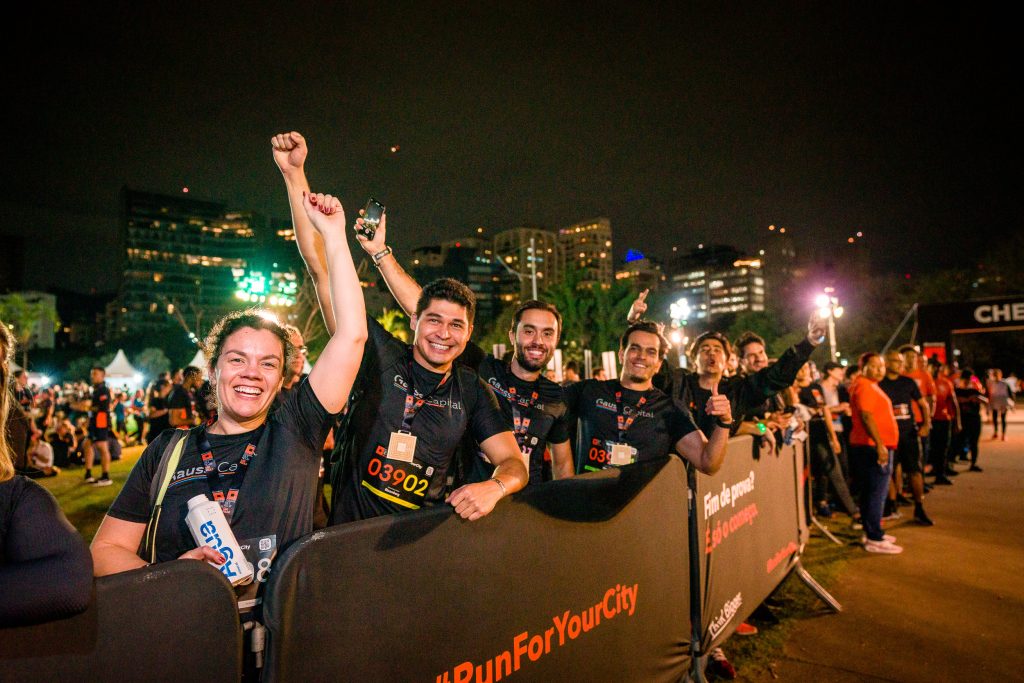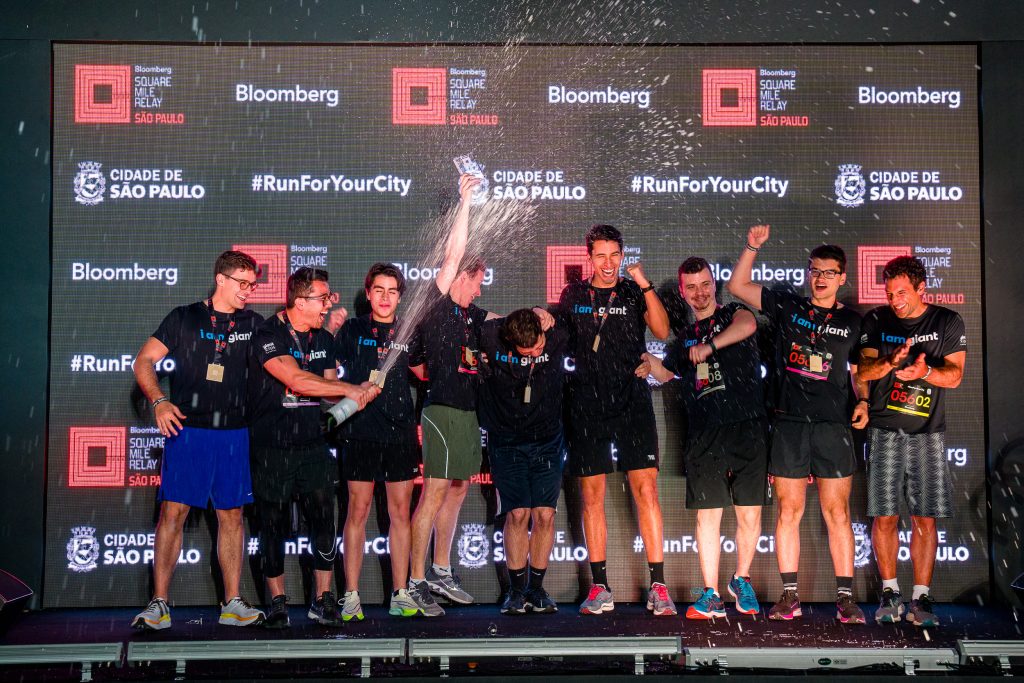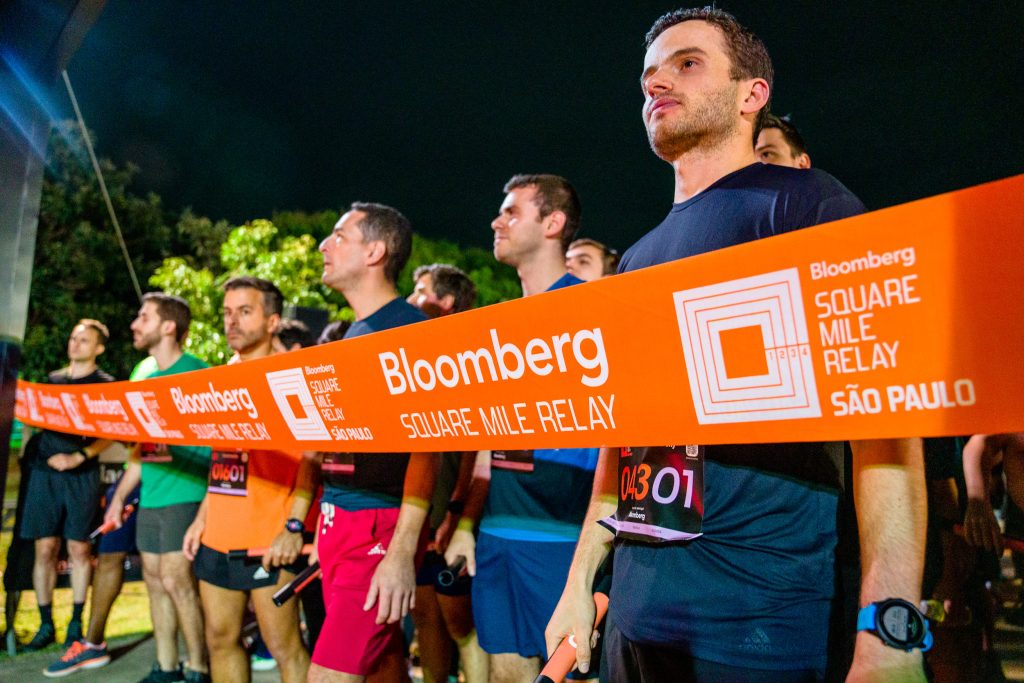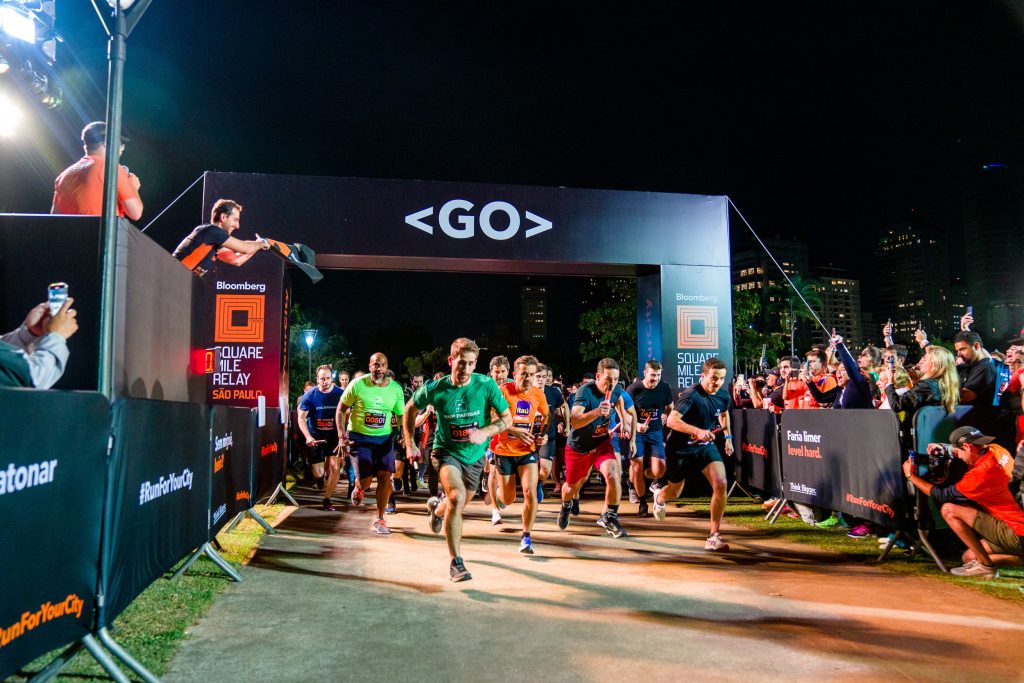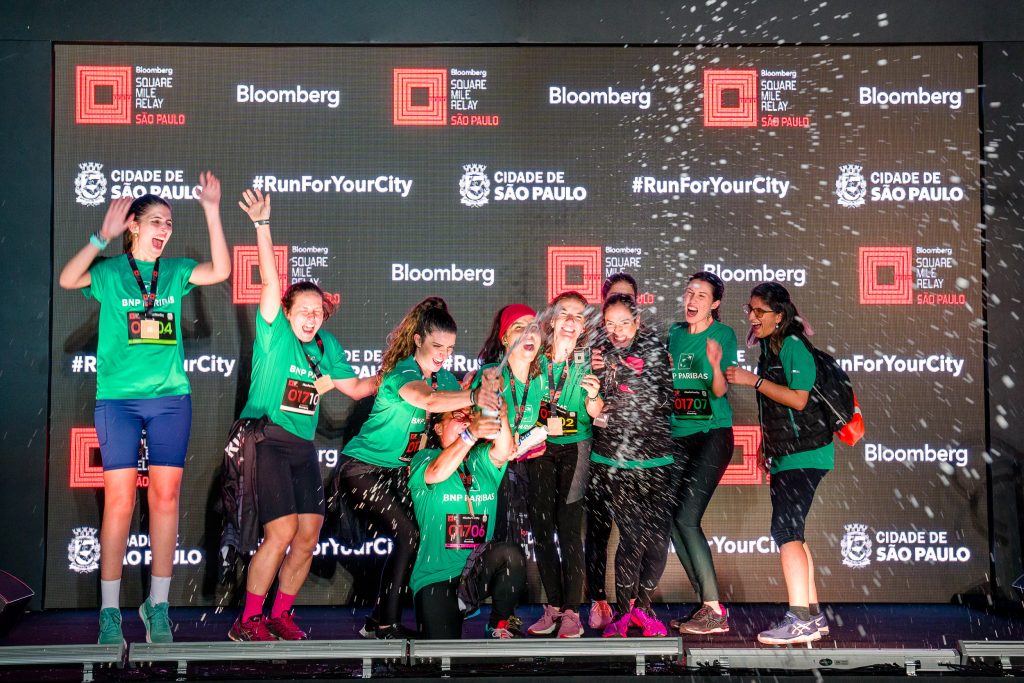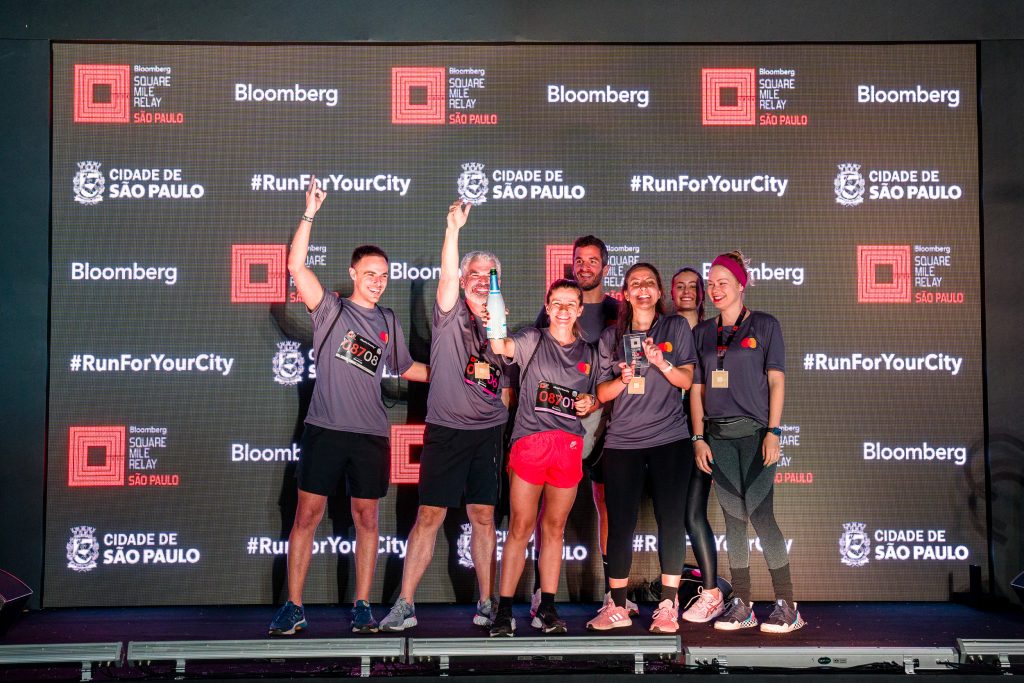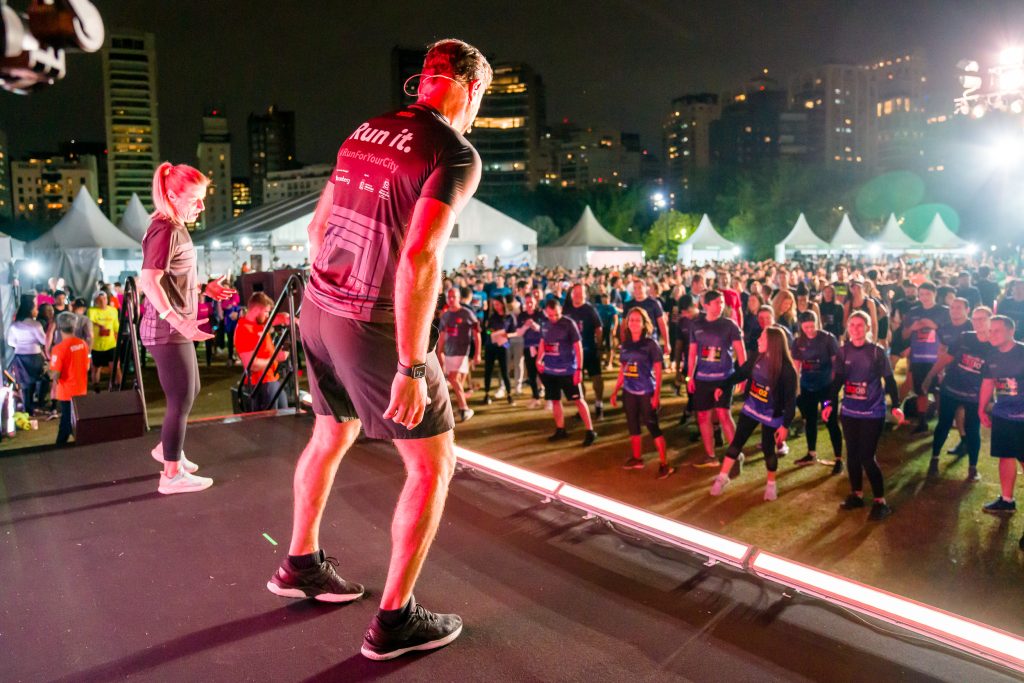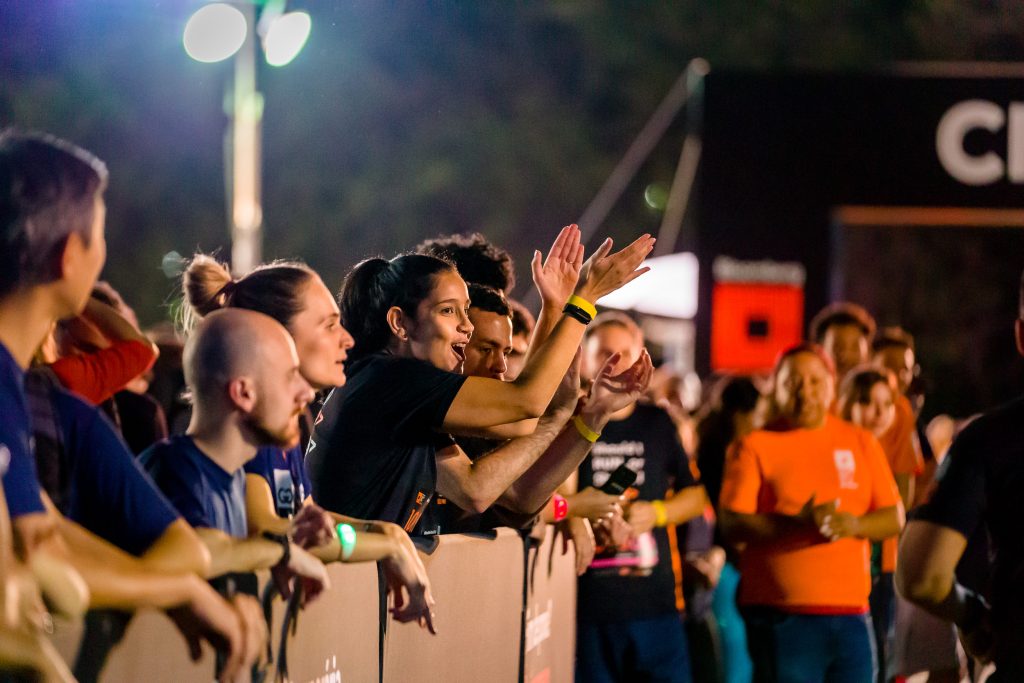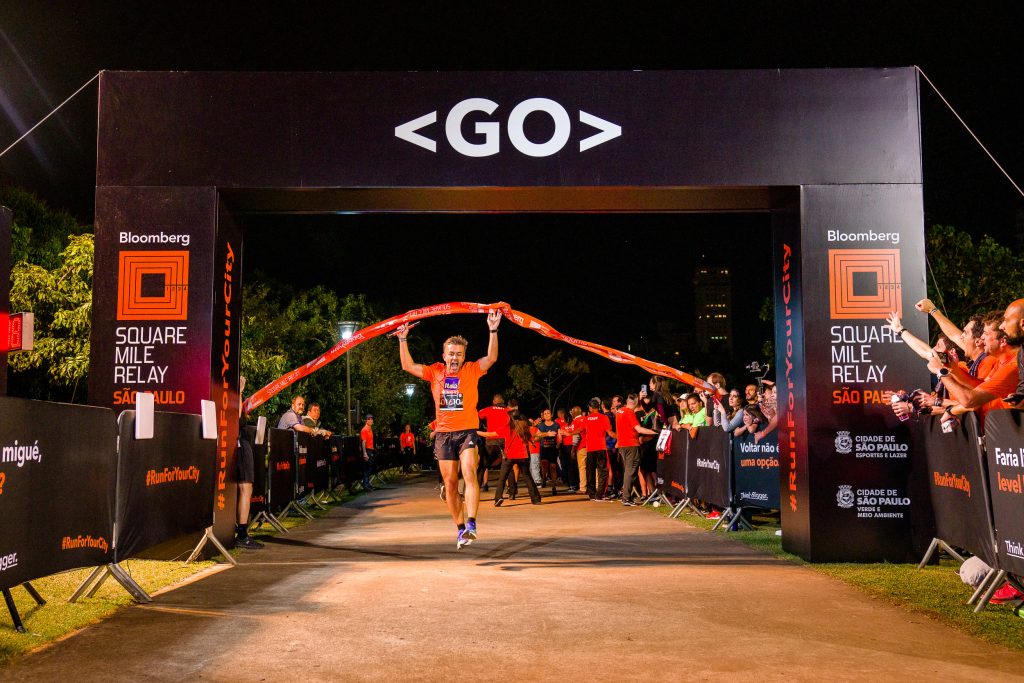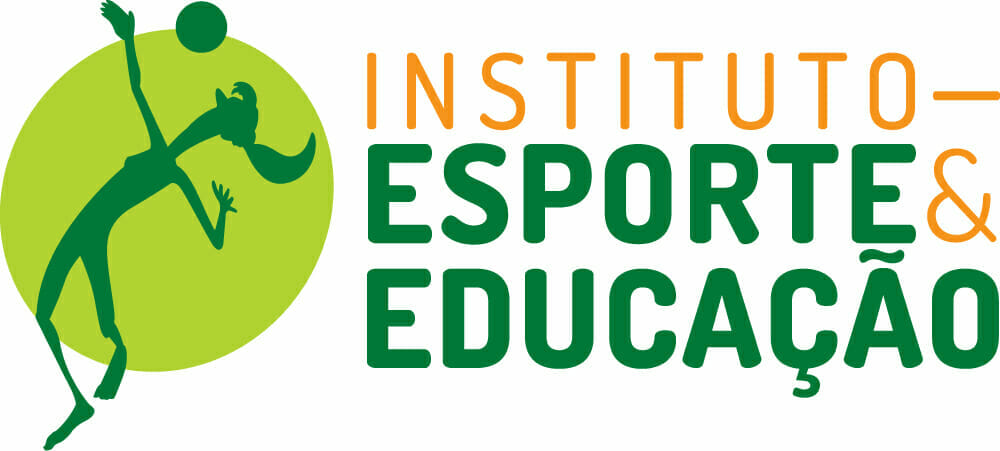 The Extra Mile
Global Community. Local impact.  
Every participant in the race will also be able to make an impact through our charity program, The Extra Mile. Every mile run will contribute towards raising a USD$30,000 donation by the end of the event, which will be donated to our local charity partner in Sao Paulo, Instituto Esporte & Educação
The Instituto Esporte & Educação is a Non-Governmental Organisation, whose objective is to increase access to physical activity and sports through educational methods in low income communities.
We also encourage all participants to Go The Extra Mile beyond their participation, and register for our free-to-access Bloomberg Square Mile Virtual Club, where every point earned through your activity will further contribute to making a lasting and tangible impact at a global level.