Mumbai
Nächstes Rennen: 6 March 2020
Wähl ein Rennen. Erstelle ein Team. Laufe in deiner Stadt.
Jetzt anmelden
Your lap. Your cause. Your impact.
The Bloomberg Square Mile Relay returns to Mumbai for the second time on 6 March at Jio Garden and team entries are now open. Through The Extra Mile program our runners will be helping to contribute to the community with at least US$20,000 being donated through the programme to our charity partner, Magic Bus.
This internationally-renowned annual event will provide the perfect opportunity for Mumbai's top businesses to come together, as teams of ten employees each take turns to run the unique one-mile (1.6km) route, all in a bid to be crowned the fastest company in the city.
Every participating company will need 10 employees to complete each team, all of whom will run the stunning one mile (1.6km) course around Jio Garden BKC.
Last year, over 60 teams from Mumbai's biggest businesses took part in the relay, and corporations will not only gear up to compete for the coveted relay trophy in 2020, but also to enjoy the fantastic team bonding and networking opportunities at the event.
The After Party
The race culminates with a celebratory after-party where runners and supporters will enjoy food, drinks and live entertainment throughout the evening in the Race Village. This is a fantastic opportunity for organisations to create and build team spirit, boost employee engagement and to promote an active lifestyle in the workplace.
1. Bloomberg Women's Buy-side Network
2. Mastercard
3. Trafigura Global Services Pvt. Ltd.
4. Kotak Mahindra Asset Management Co.
5. SBI Funds Management Pvt Ltd
6. Standard Chartered Bank
7. Ambit Capital Pvt Ltd
8. Nomura Services India Private Limited
9. Haitong Securities India Pvt Ltd
10. RESERVE BANK OF INDIA
All Companies
Proudly sponsored by: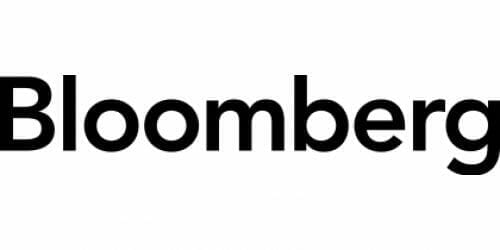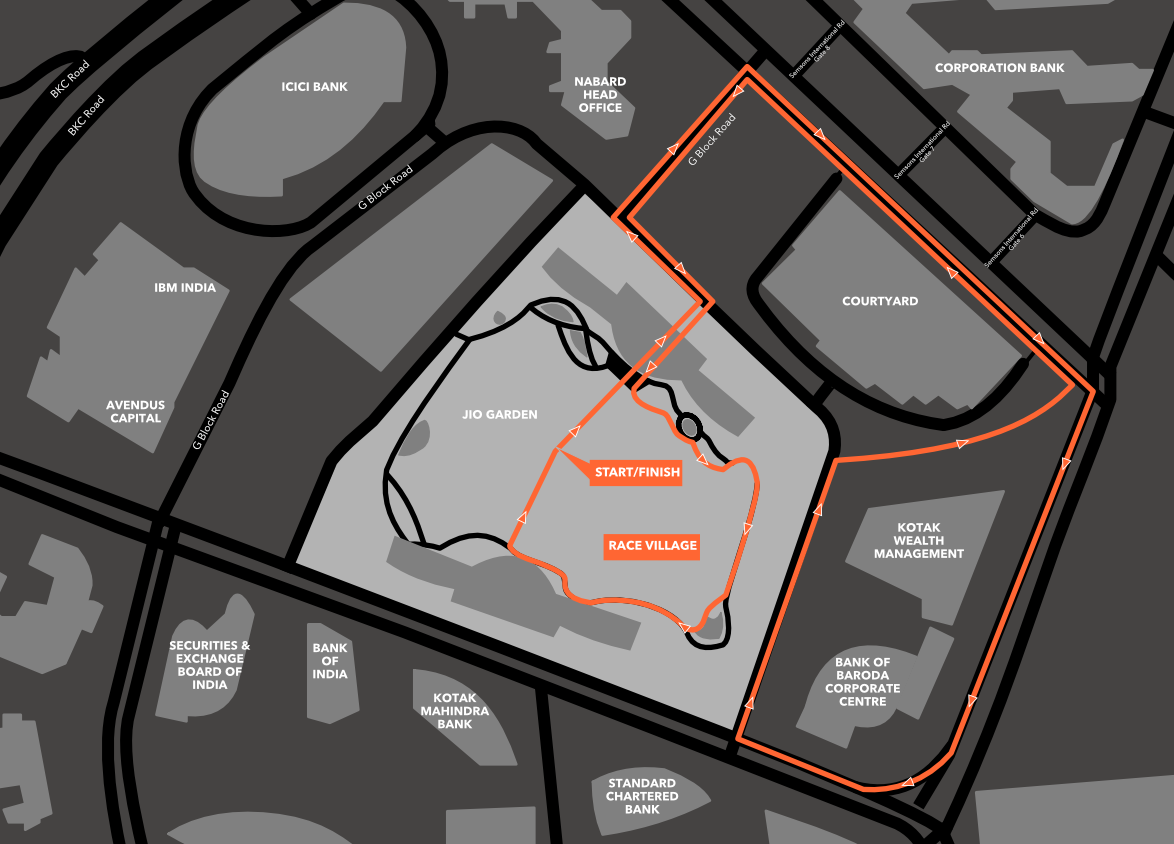 The Bloomberg Square Mile Relay course offers a unique, fun and exciting route starting and finishing in Jio Garden, where runners will compete along a one-mile (1.6km) course in a relay format against other teams.
More details and a map of the 2020 one-mile course will be available soon.
5:00 pm
Captains arrive to register and collect baton
5:30 pm
Team members to have arrived
5:45 pm
Official race briefing
6:10 pm
Race warm-up with Bombay Running
6:25 pm
First runners ready in race pens
8:00 pm
Race finishes (approx.)
8:15 pm
Awards presentation & after-party
10:00 pm
Race village closes
Check out the highlights from last year's race: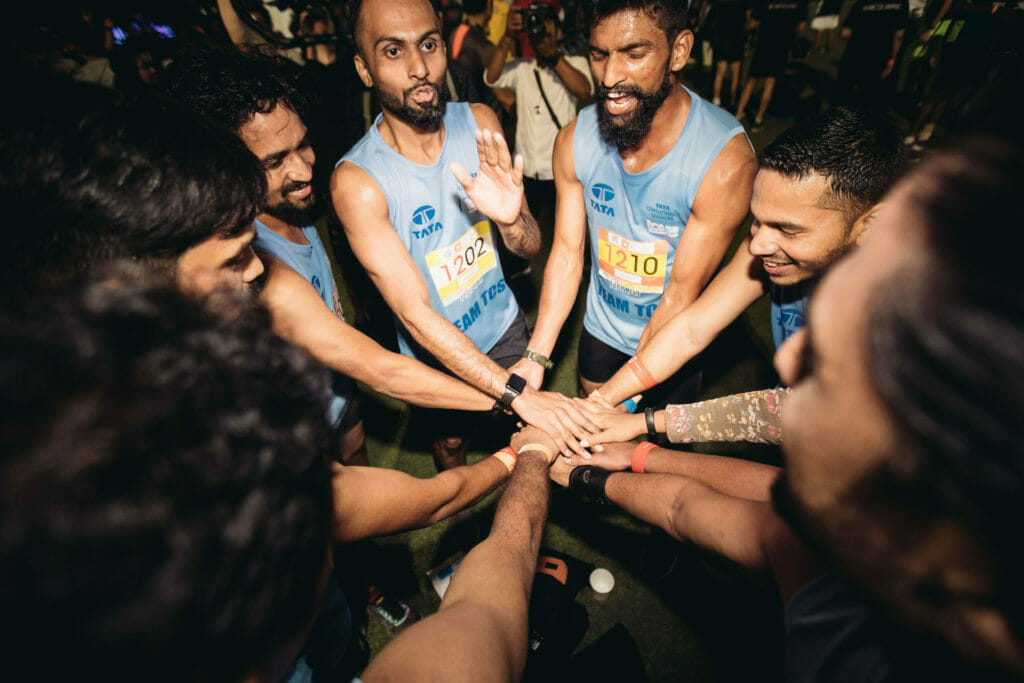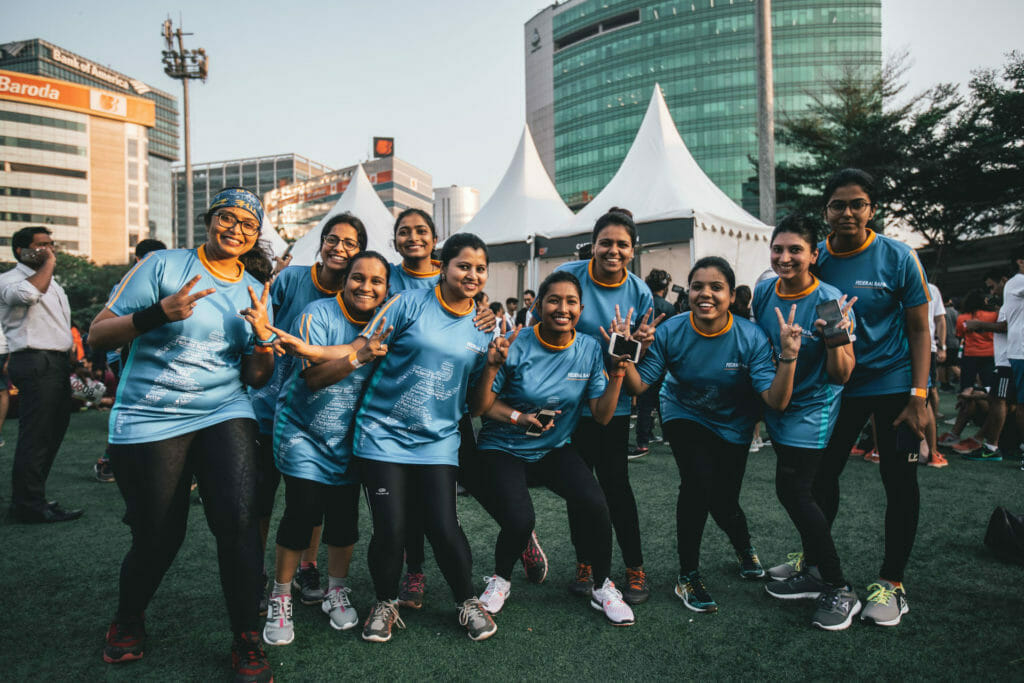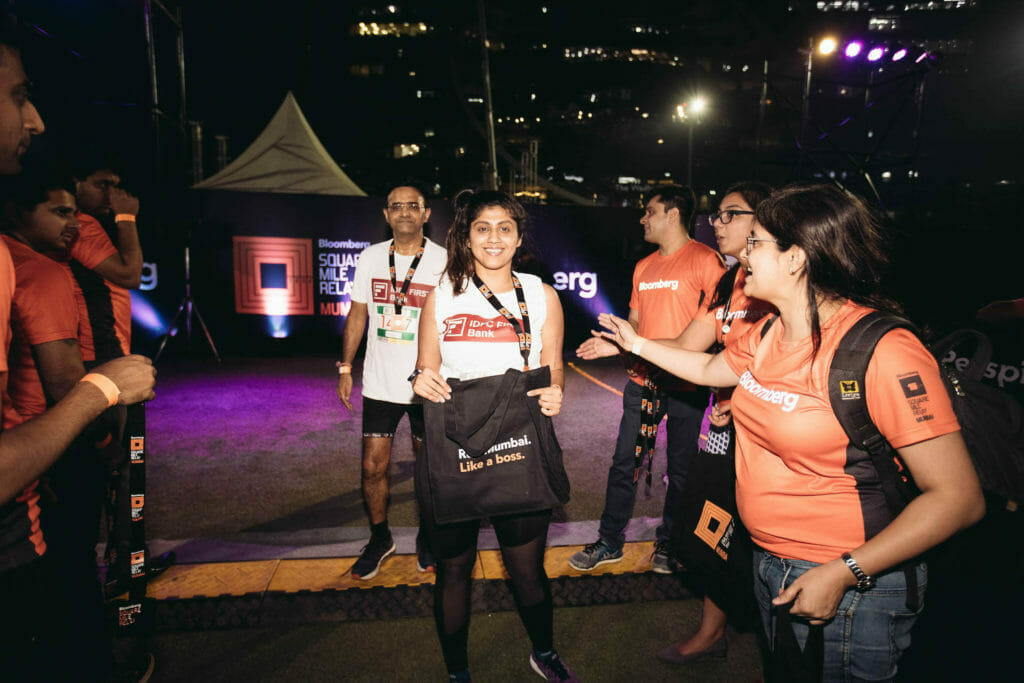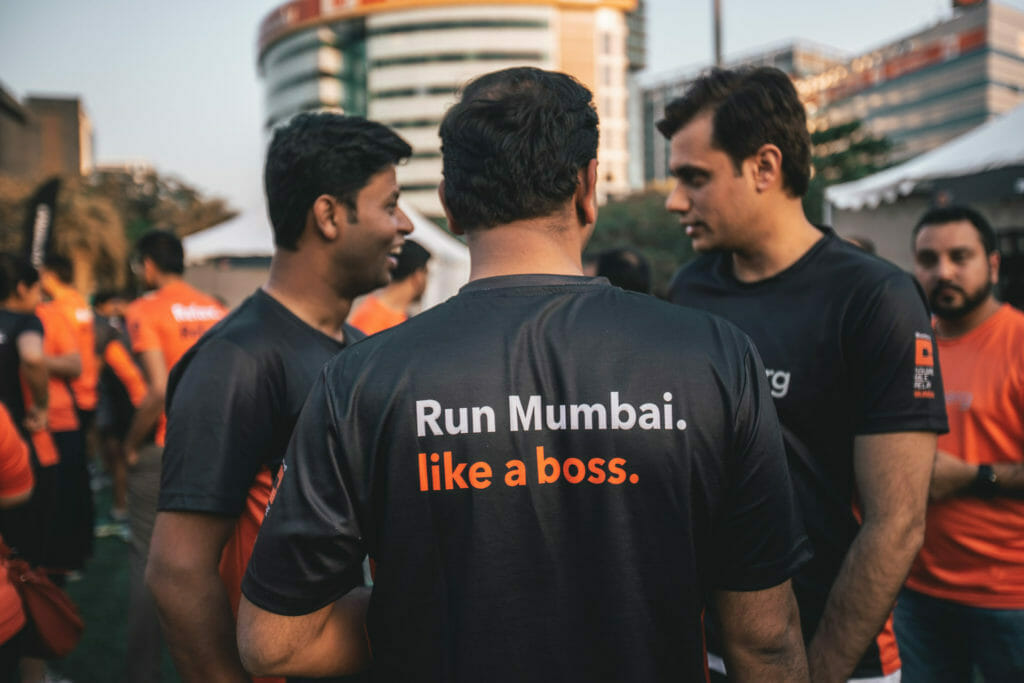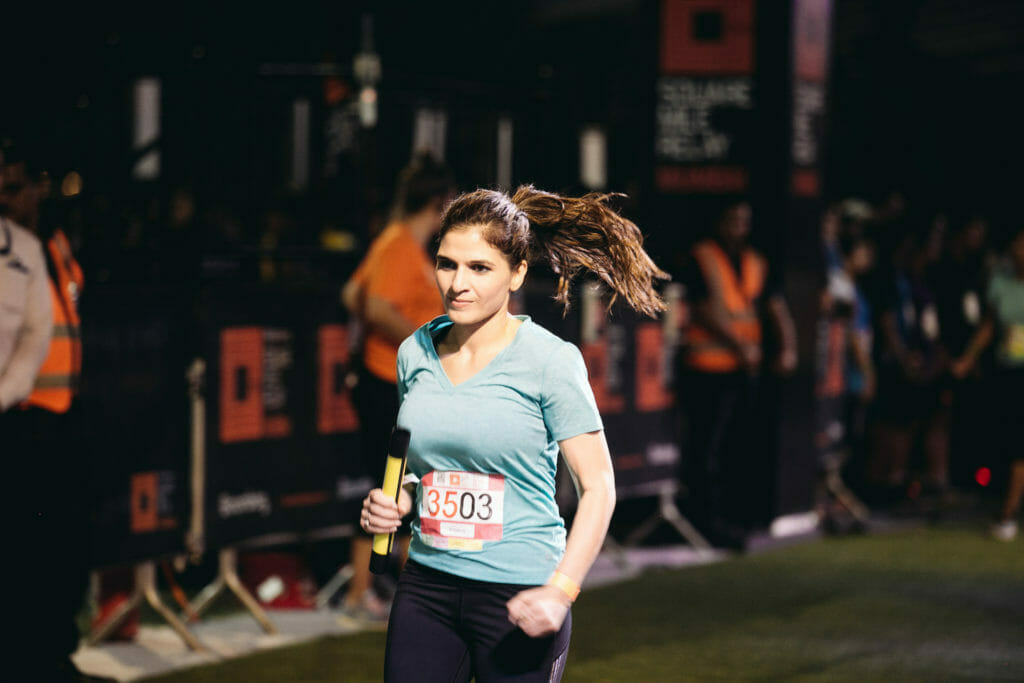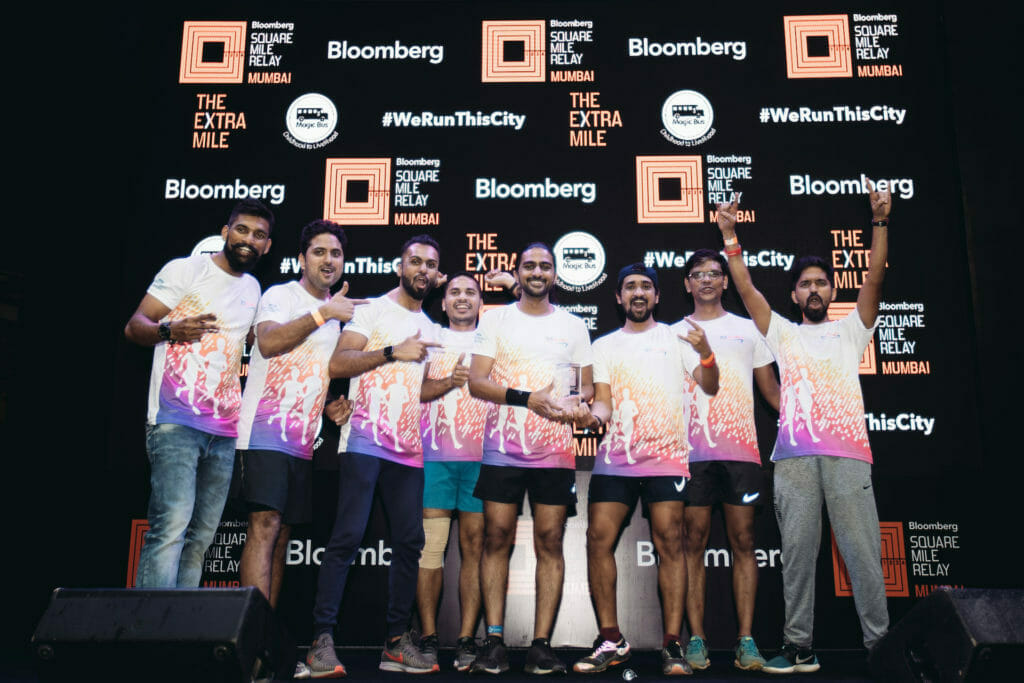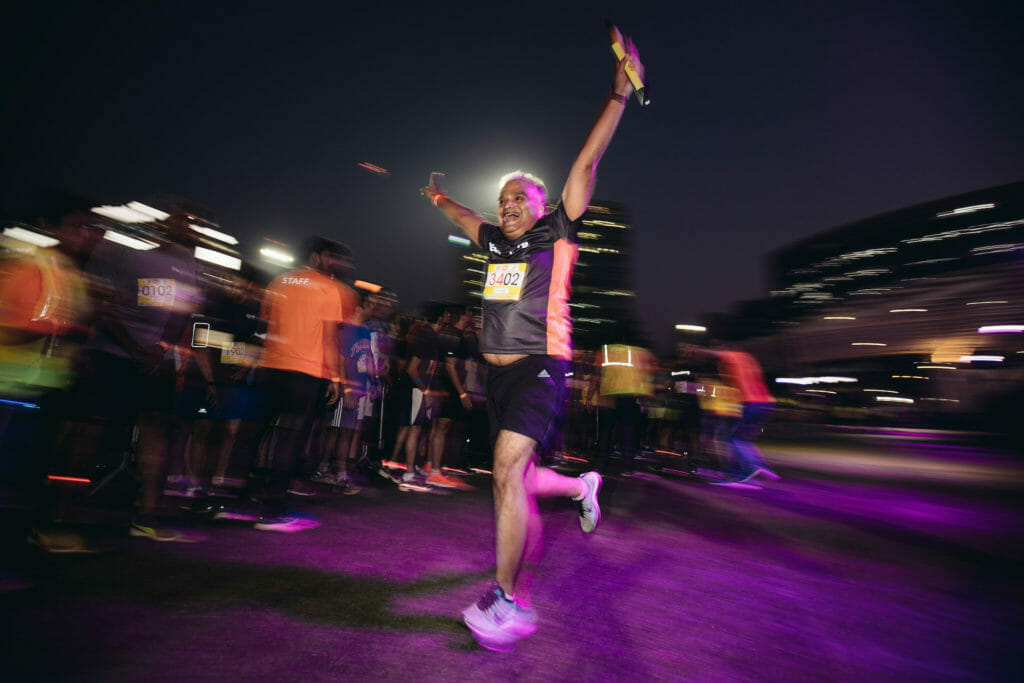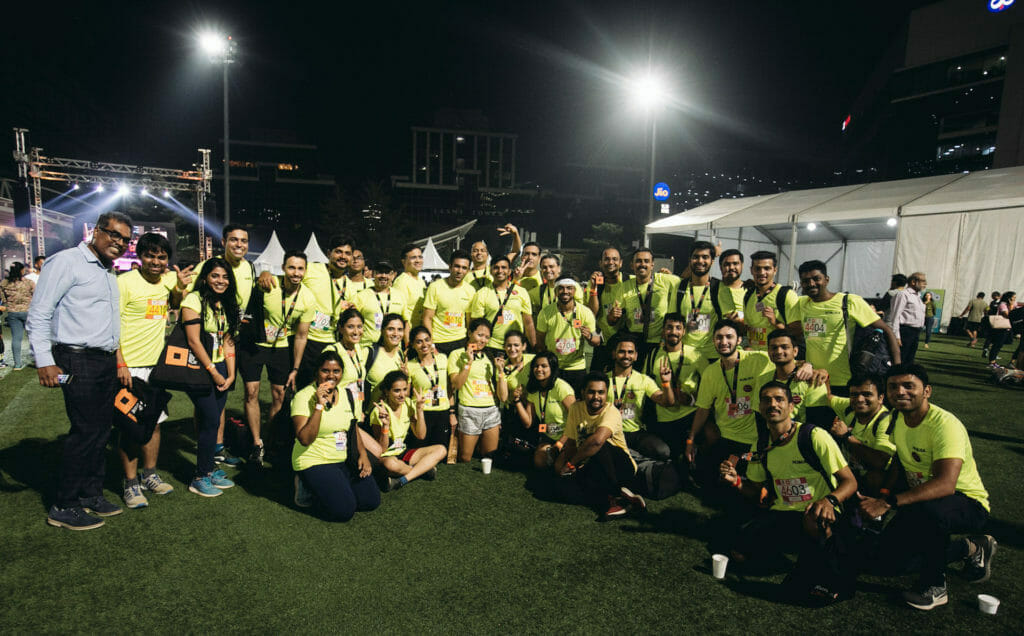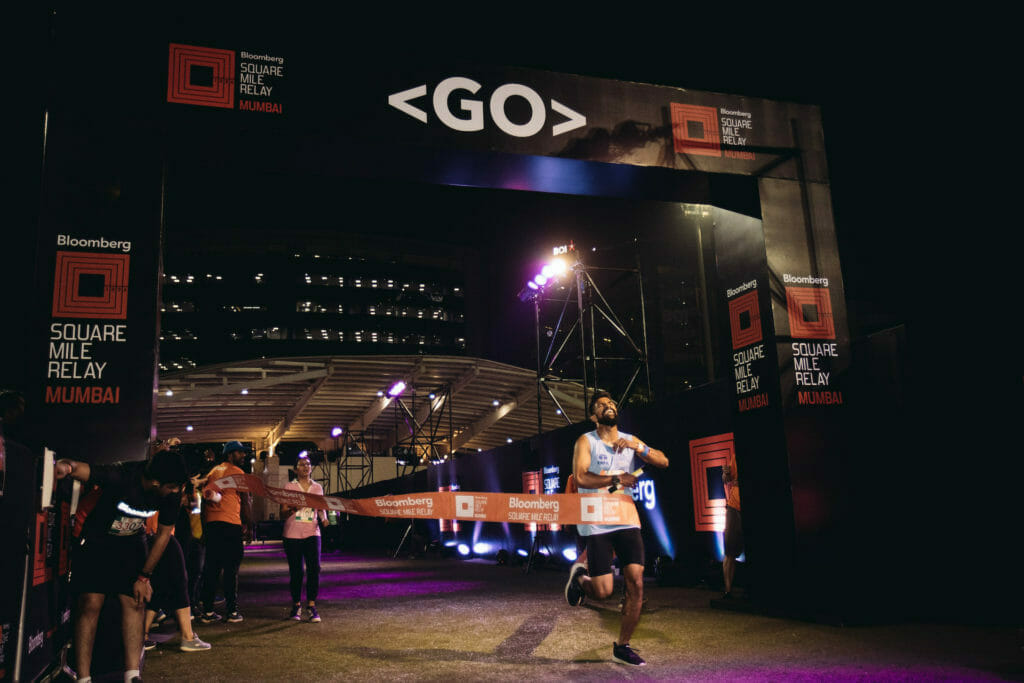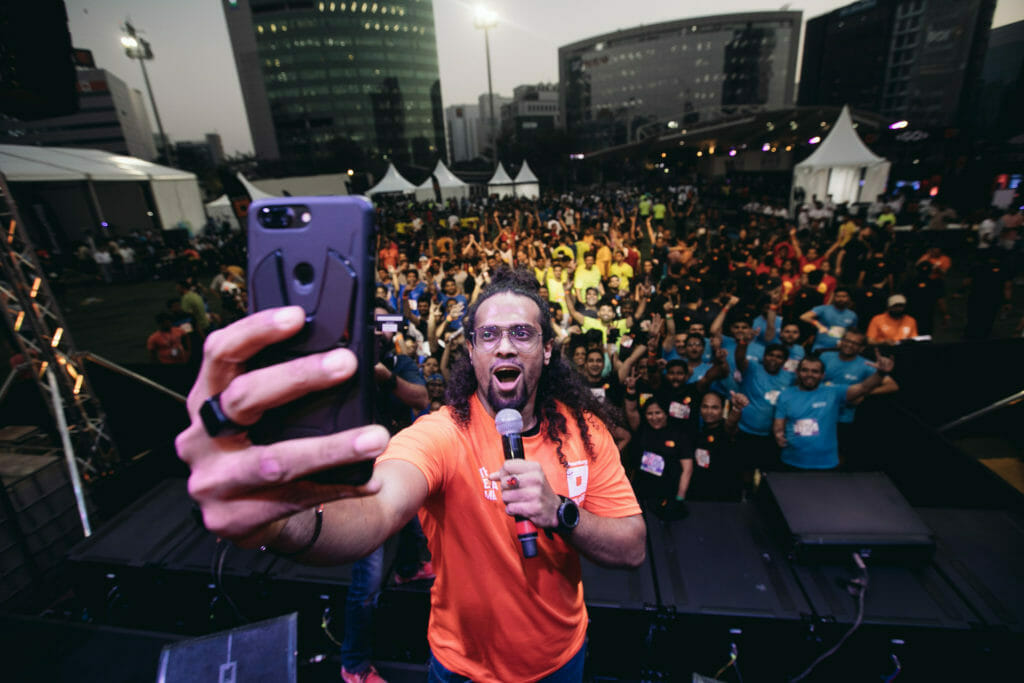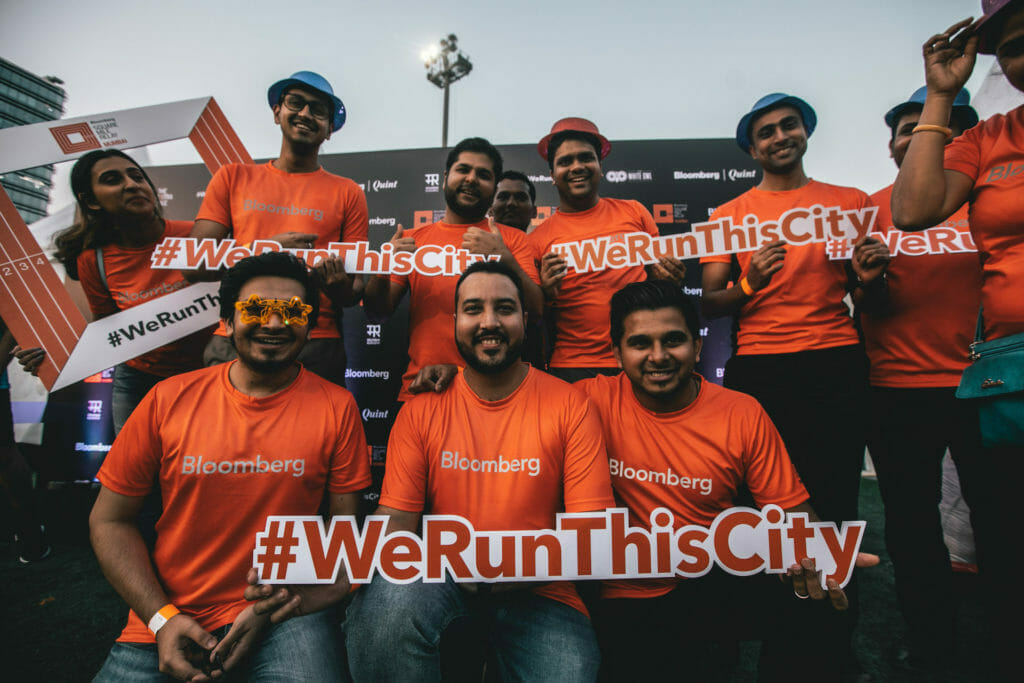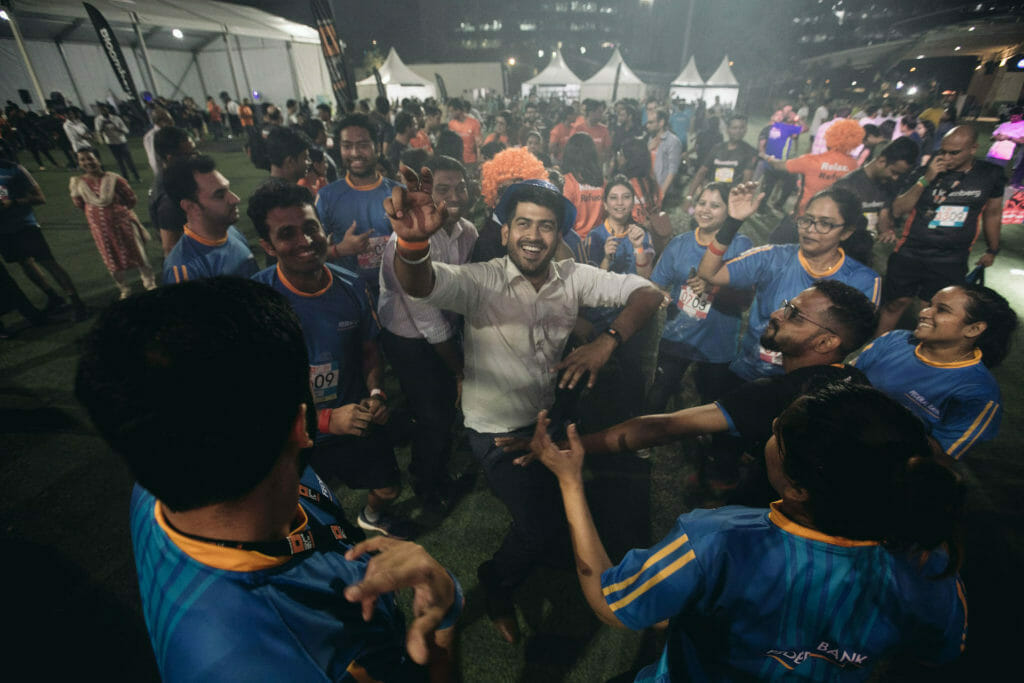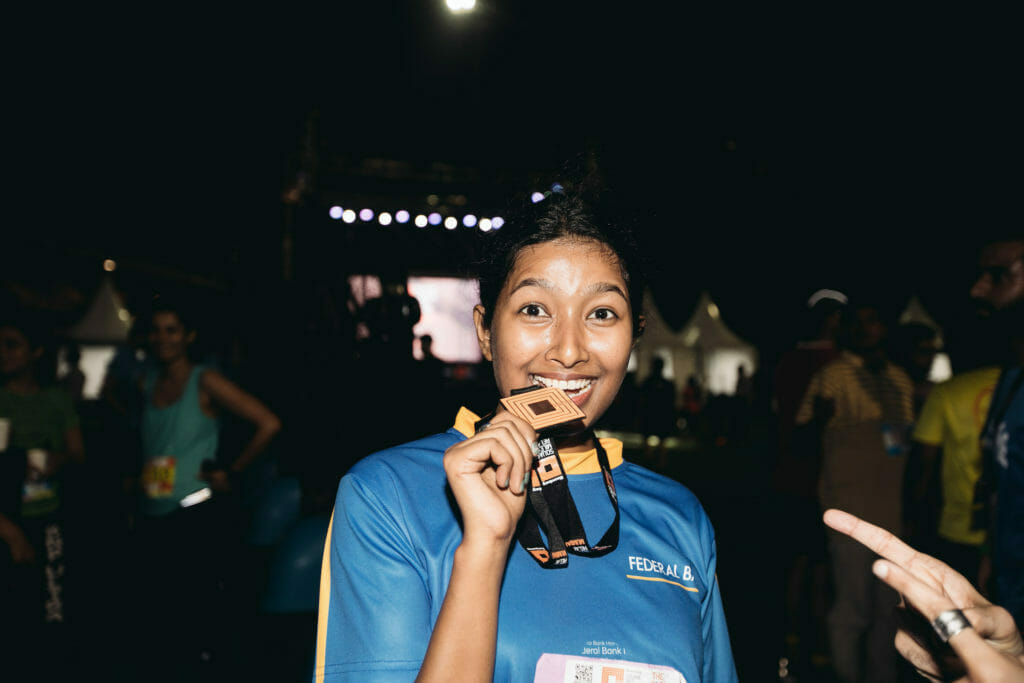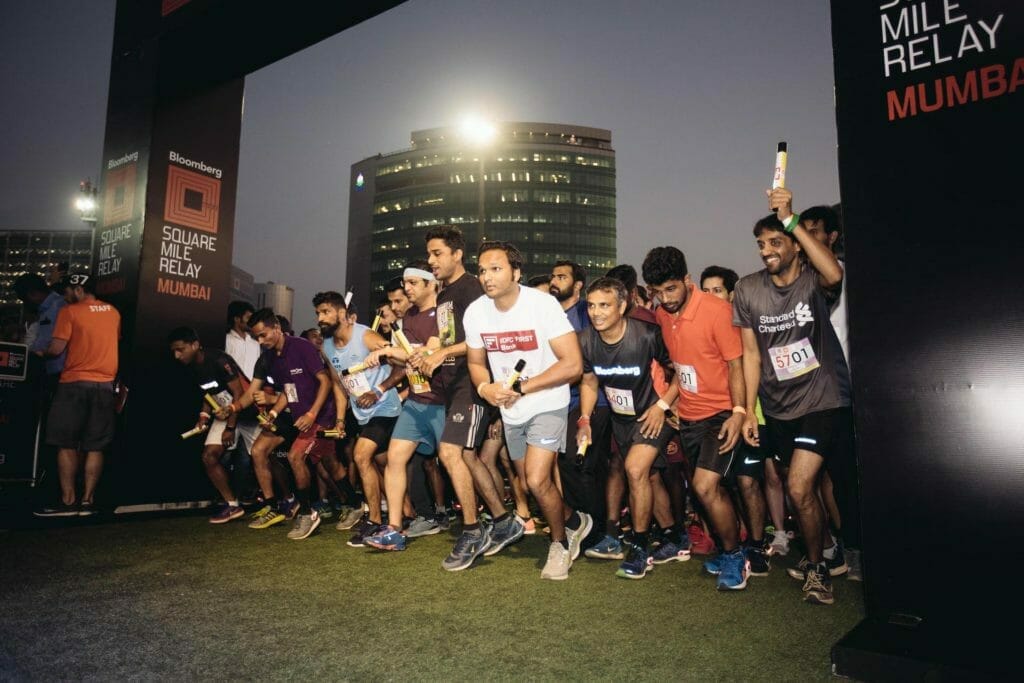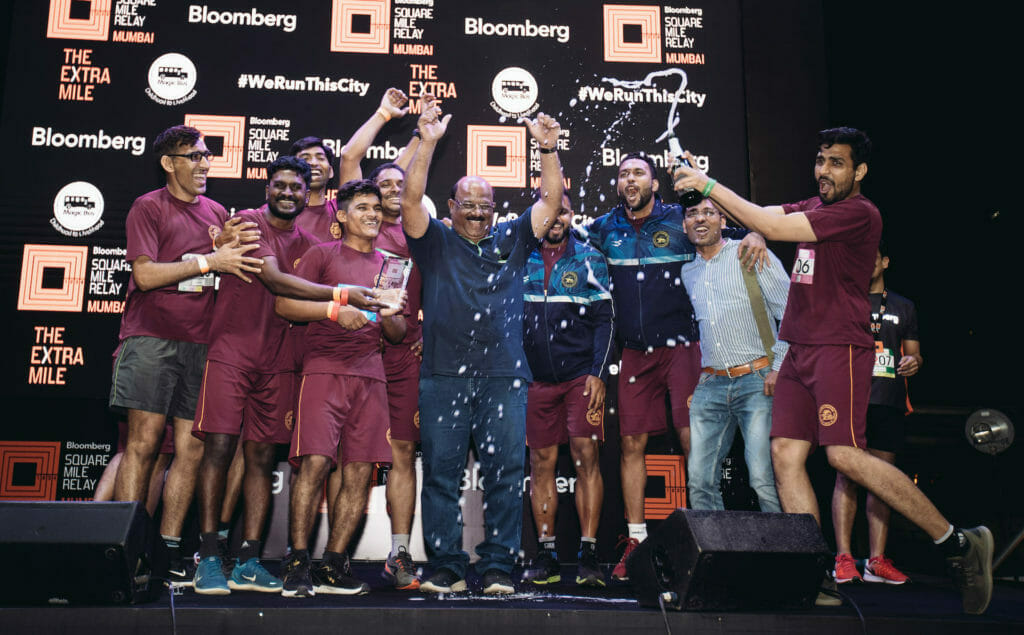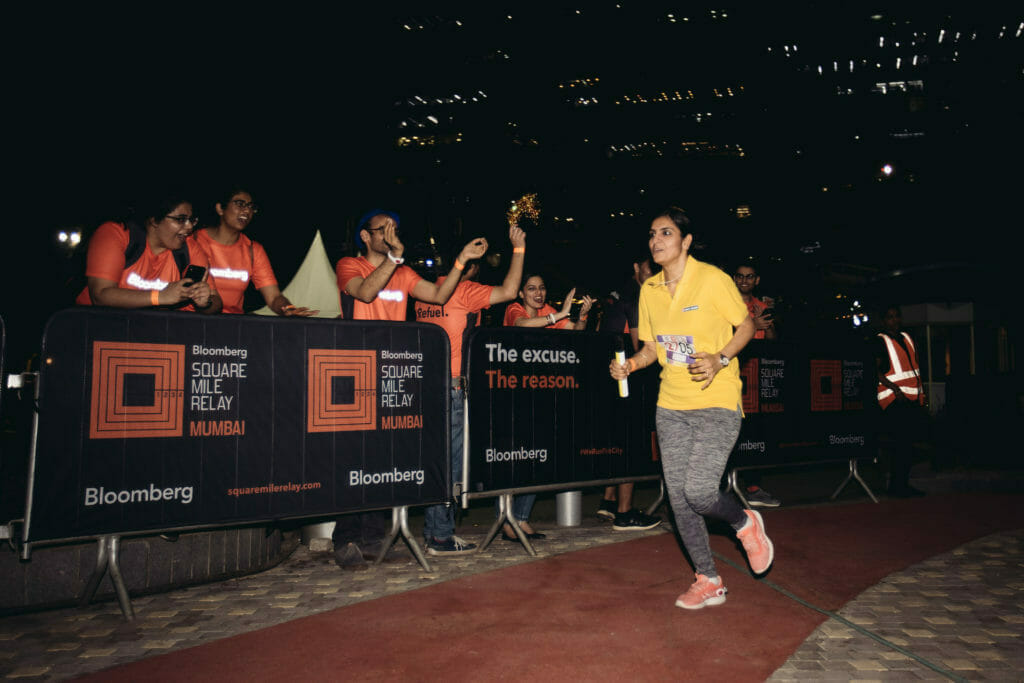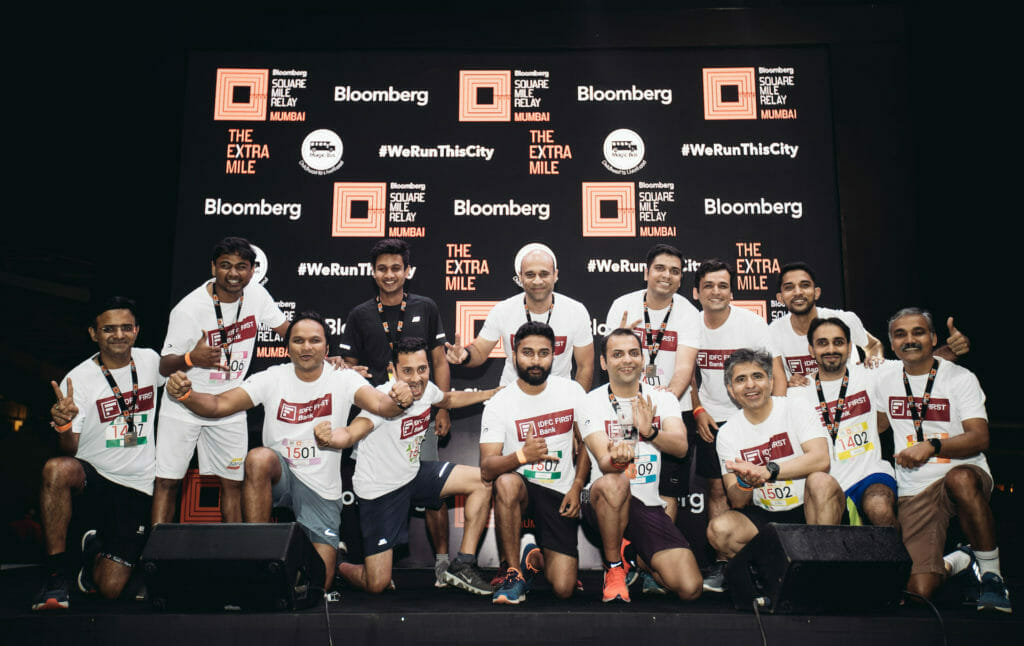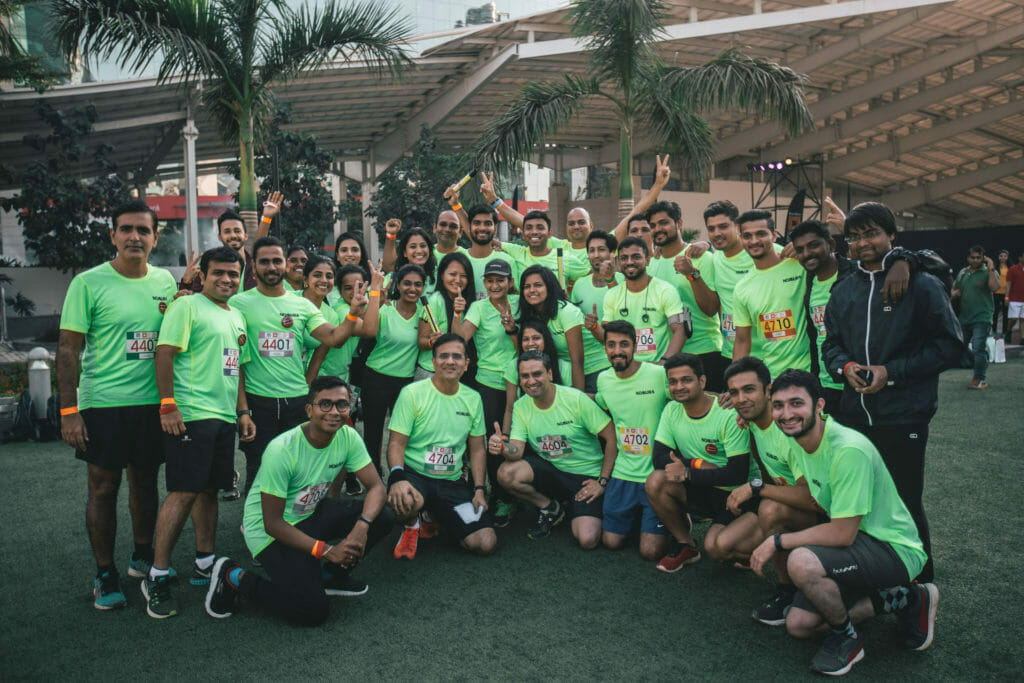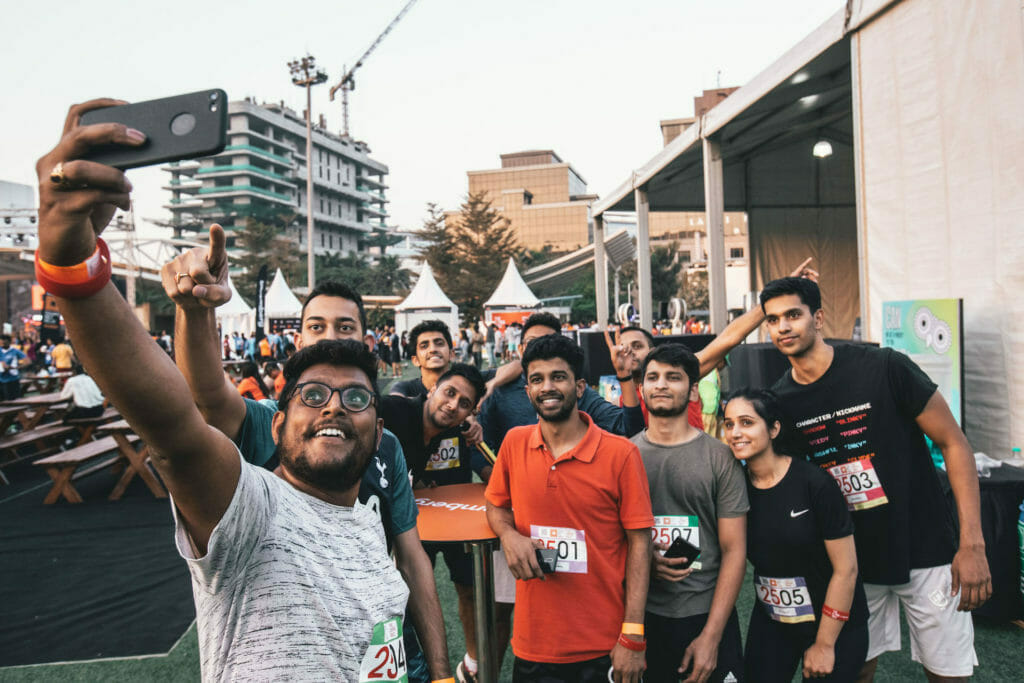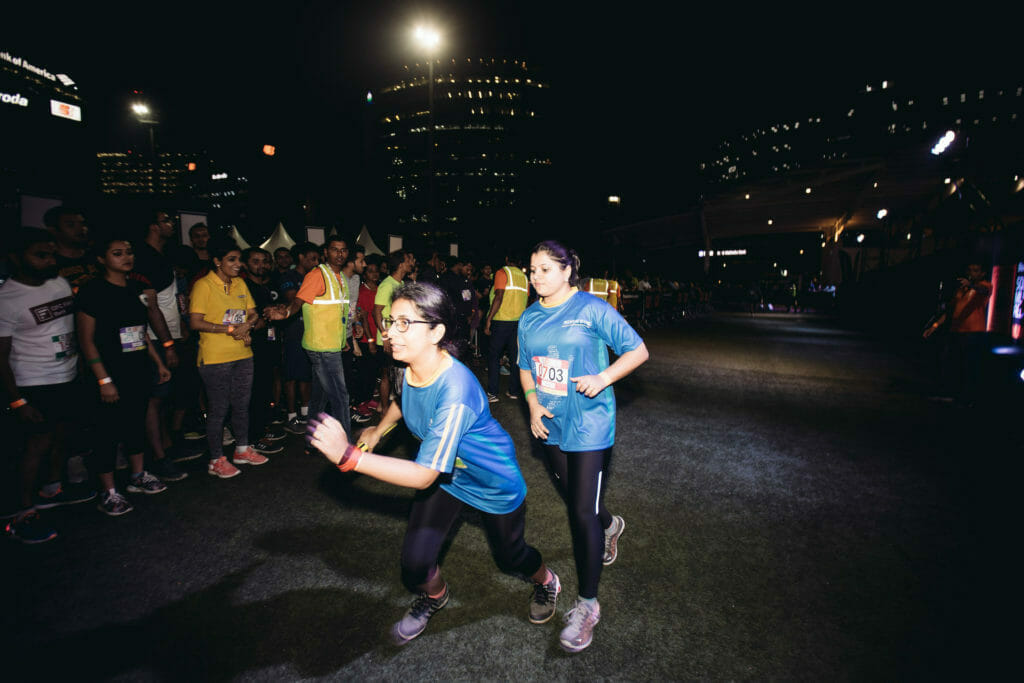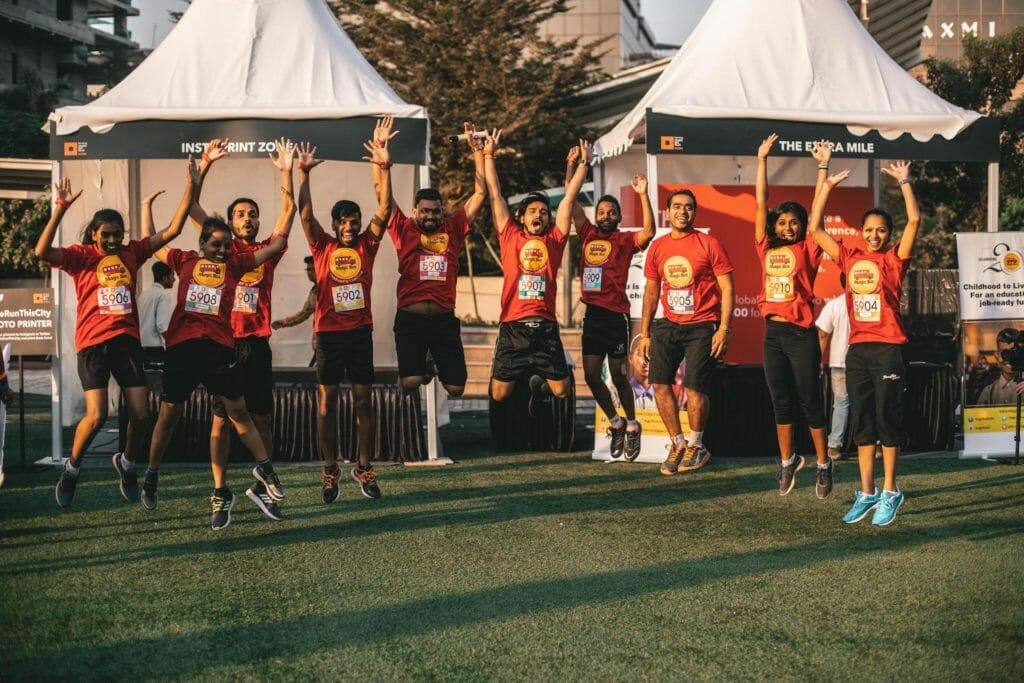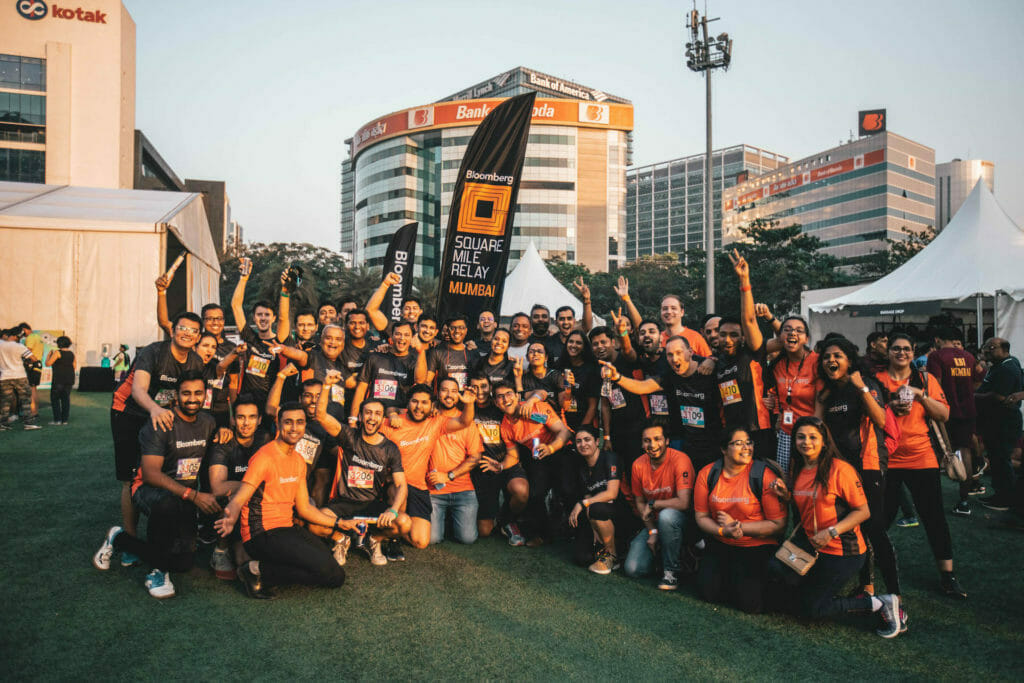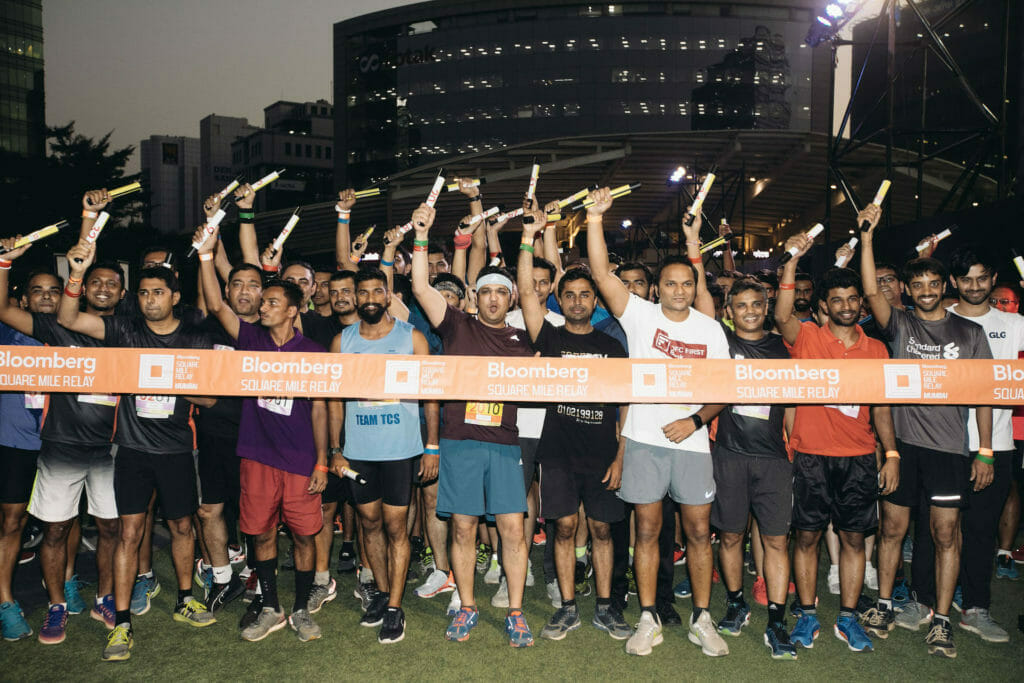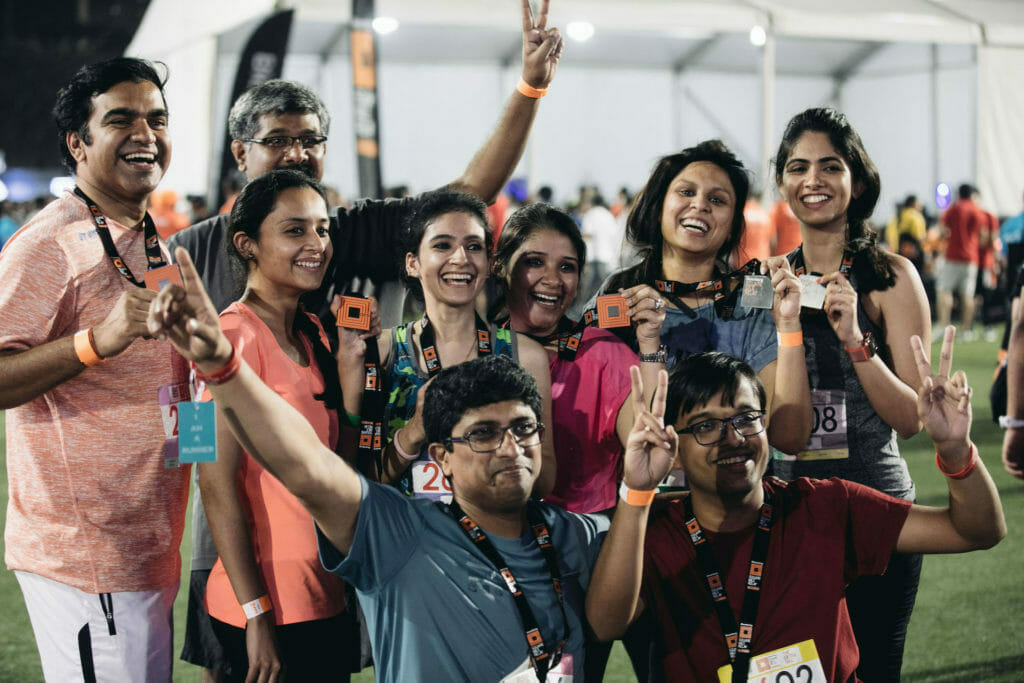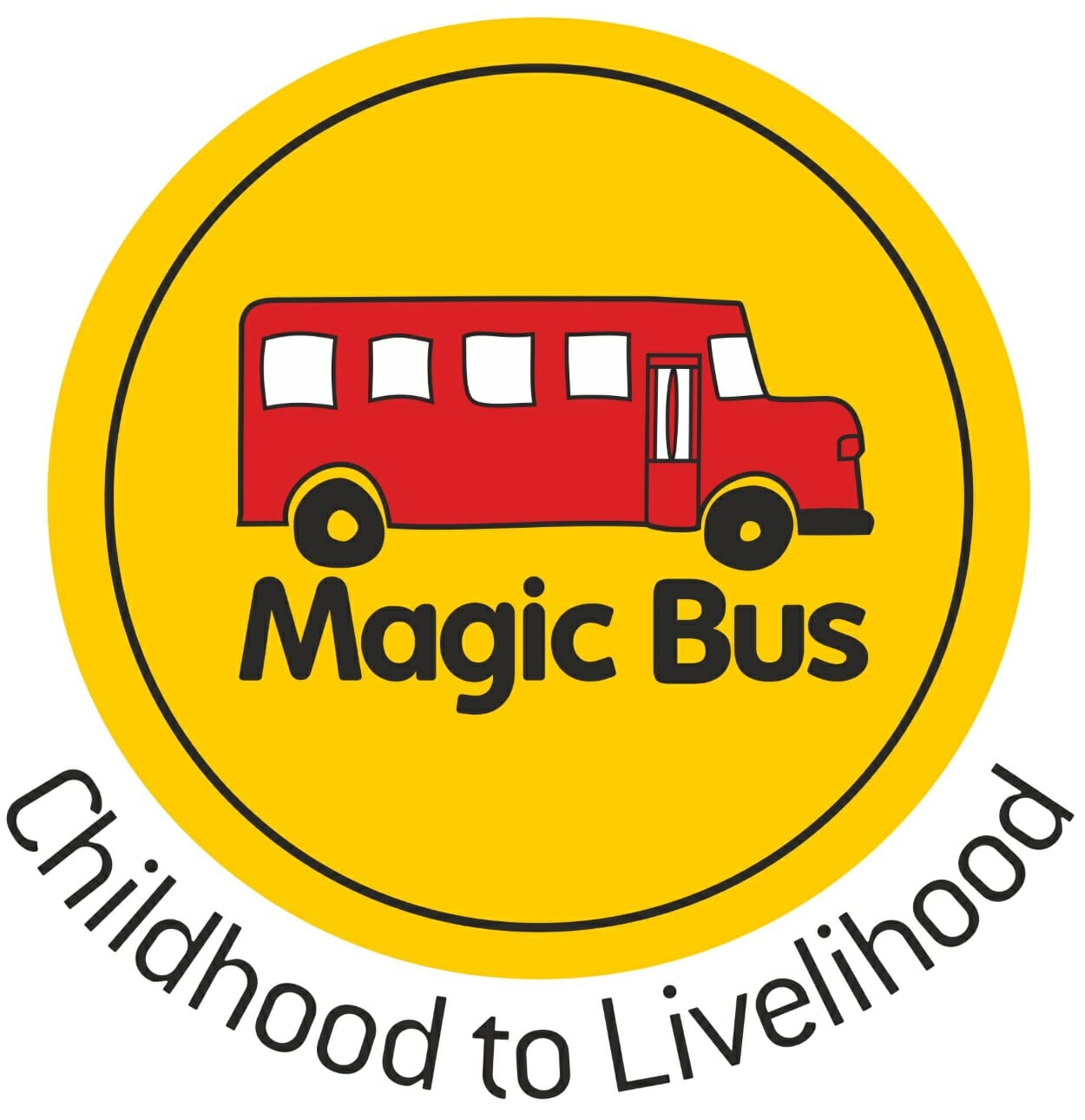 Mumbai - The Extra Mile
The Extra Mile helps participants of the Bloomberg Square Mile Relay contribute to their city in a bigger, better way. We are delighted to be working with Magic Bus, as The Extra Mile Partner in once again in 2020.
When you run with purpose, you run The Extra Mile – our unique program that makes a tangible social difference to your city, which will last long after the teams cross the finish line.
Simply by participating in the race, a percentage of your team's race fee will be donated to The Extra Mile program in Mumbai, which will support and promote projects over the next year using the power of sport and physical activity. The best part is, you get to help decide where funds go by choosing a cause you care about and running for it. When you complete your personal profile on our website you will choose one of three cause to run for. Then, on race night, your lap in the Bloomberg Square Mile Relay won't just be for your team, but also for your cause too.
The cause with the quickest average time from all our runners will win the donation, a minimum of US$20,000, which Magic Bus will use to address the winning cause across a year-long project. Magic Bus is currently using the 2019 donation of US$20,000 to deliver a year-long programme on the issue of Livelihood.
For the 2020 Mumbai relay Magic Bus will again use the donation to address the winning cause, as chosen by our runners. Find out more here.