Nehme die "Extra Meile" in deiner Stadt
San Francisco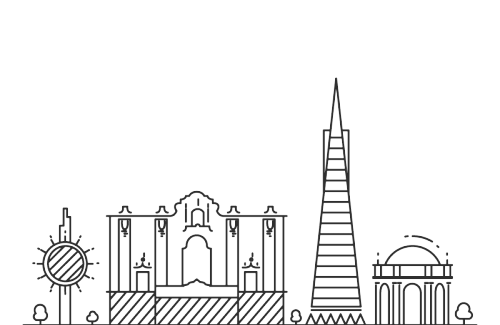 Congratulations to all our runners in San Francisco!
The winning cause with the fastest average time on race night was HEALTH. Over the next year, America SCORES Bay Area will implement programming to address the winning cause with support from The Extra Mile funding.
Through a combination of soccer, poetry and service learning, America SCORES Bay Area offers a unique after-school program that transforms the lives of "Poet-Athletes" by helping them develop the skills necessary to lead healthy lives, be engaged students and have the character and confidence to make a difference in the world. Since 2001, SCORES has grown from serving 5 to 72 schools, impacting the lives of over 10,000 low-income youth with limitless potential. Our theory-of-change is straightforward. Team soccer activity, throughout the entire year, improves childhood fitness and self-confidence. Participation in SCORES programming leads to decreased BMI, increased aerobic capacity, and changes in attitudes about healthy eating and physical activities. Poetry workshops on alternate days promote English literacy and lend a voice to young people who are often marginalized by their income or language status. Finally, our service-learning component helps to create strong leaders out of young people. We help students succeed in all aspects of life. The Extra Mile helps participants of the Bloomberg Square Mile Relay contribute to their city in a bigger, better way. We are delighted to be working with America Scores as The Extra Mile Partner in 2019.
America SCORES Bay Area (SCORES) is a youth development program for children in grades 1-8 during out-of-school time. SCORES partners with public schools in low-income communities to implement a triple play curriculum of soccer, poetry, and civic engagement. SCORES impacts the lives over 1,600 children in 72 schools in San Francisco, Alameda, Marin, and San Mateo Counties.
Youth who participate in SCORES are our "poet-athletes" – a term they proudly embrace. Through dedicated coaches, soccer yields improved fitness, teamwork, and social skills. Poetry allows students to discover their individual voices, all while building critical literacy skills and self-confidence. Civic Engagement helps SCORES students learn how to make a positive, impactful contribution to their communities through semester-long service-learning curricula.
By leveraging the team-work of soccer, the harmony of poetry and the connectedness of civic engagement, our program helps students develop and apply the tools they need to succeed on and off the field.
For the 2019 San Francisco relay, $20,000 will be donated to America Scores. These funds will be used to create a year-long project to address the winning cause.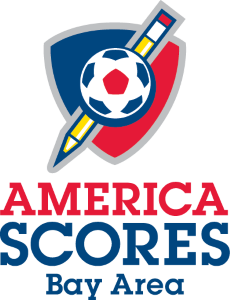 Du möchstest dich auch nach dem Event engagieren?
Klicke hier, um Kontakt aufzunehmen und etwas zurück zu geben.
Heute anmelden