Go The Extra Mile in your city
09 February 2022
Dubai
13 days Every participant in the race will be able to make an impact through our charity program, The Extra Mile. Every mile run will contribute towards raising a USD$30,000 donation by the end of the event, which will be donated to our local charity partner in Dubai, UAE Food Bank, to fund their programmes focused on donating food packages to communities in need and reducing food wastage in the country.
We also encourage all participants to Go The Extra Mile beyond their participation, and register for our free-to-access Bloomberg Square Mile Virtual Club, where every point earned through your activity will further contribute to making a lasting and tangible impact at a global level. Public Health
UAE Foodbank provides food for those in the community who need it. Their main target is to end hunger by fulfilling goal #2 under the UN Sustainable Development Goals - Zero Hunger. Sustainability
UAE Foodbank will support and implement different campaigns across Dubai with the aim of reducing the food wastage in the country.
The Extra Mile helps participants of the Bloomberg Square Mile Relay contribute to their city in a bigger, better way. We are delighted to be working with UAE Food Bank as The Extra Mile Partner in 2022.
The UAE Food Bank is a non-profit organization, working under the umbrella of Sheikh Mohammed bin Rashid Al Maktoum Global Initiatives. Its' main target is to end hunger by fulfilling goal # 2 Zero Hunger under the UN Sustainable Development Goals. Not only UAE Food Bank had succeeded in feeding the needy people in the region, but also globally, in some countries like Lebanon, Sudan, Senegal and Philippines. Additionally, the UAE Food Bank tackled food waste reduction in the UAE by distributing excess food to those in need while eliminating food waste by collaborating with local authorities, as well as international charities, to create a comprehensive ecosystem to efficiently store, package and distribute excess food from hotels, restaurants, supermarkets and food trading companies.
For the 2020 Dubai relay, US$33,517 was donated to Red Crescent. These funds were used to create a programme based around the winning cause, Education.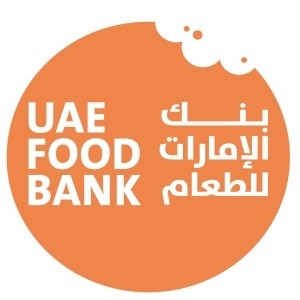 Want to get involved beyond race night?
Click here to get in touch and give back.
Register Today