Congratulations to all runners that took on and completed the third edition of the Bloomberg Square Mile Relay in San Francisco - check out the full results here.
By taking part in the race, our runners went The Extra Mile for America Scores - The Extra Mile Partner of the San Francisco event. More than 25% of their team entry fees, which equated to $20,000 has been donated to help fund a year-round project based on the winning cause - Health!
47 teams from San Francisco's biggest businesses took to the start line but it was 2017 champions Dodge & Cox that regained their title, completing their 10 laps of the one-mile route in a time of 55:02 to lift the coveted trophy and once again become the 'fastest firm in the city'!
Competing fiercely for top spot were Bank of America Merrill Lynch and Wells Fargo (Chariots of Fire) coming in just behind Dodge & Cox in a time of 55:46 and 56:23 respectively.
The winner of the inaugural 'Fastest Female Team' award in San Francisco was Bloomberg Women in a time of 1:17:35.
Also victorious on the night was Strava who beat 21 other mixed teams to walk away as the winner of the 'Fastest Mixed Team' award with a time of 56:26, and the fastest runner on the night was Miles Irish from Acore Capital, completing the one-mile route in an incredible time of 4:40.
This year the Bloomberg Square Mile Relay will take place in 12 cities across the world, including, Dubai, Mumbai, Sydney, New York, Tokyo, San Francisco, Paris, London, Shanghai, São Paulo, Singapore and Hong Kong! The baton is now handed to Sao Paulo on August 22nd for the seventh race of the 2019 series!
過去参加企業
All Companies
Proudly sponsored by: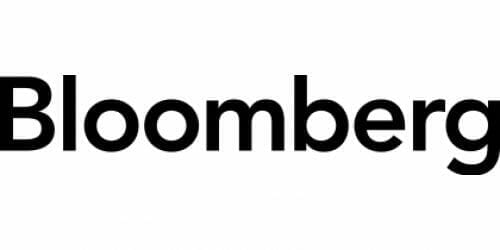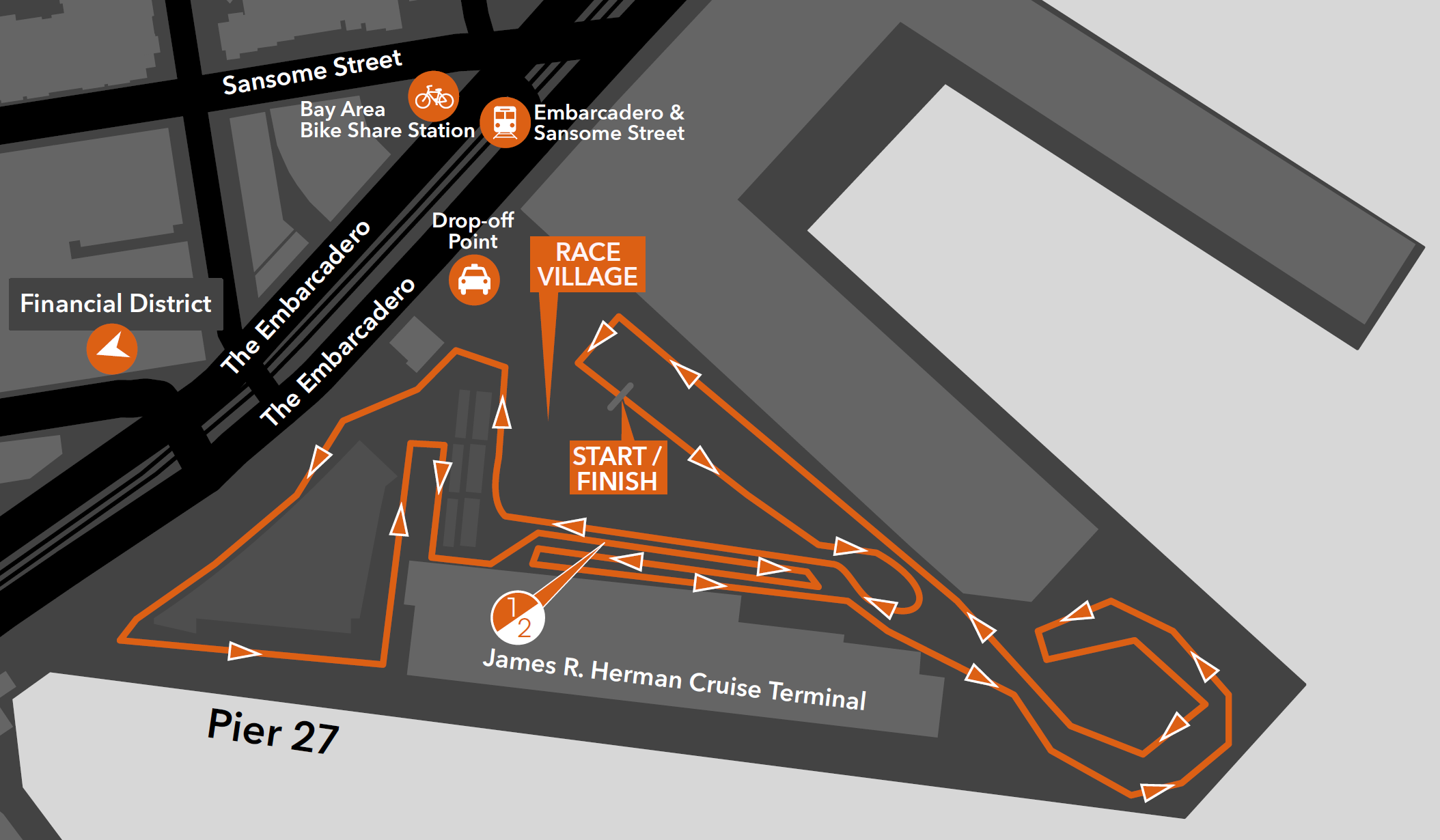 Runners will race each other as they navigate tight turns and sharp bends on a unique one-mile (1.6km) route, synonymous with the Bloomberg Square Mile Relay. The iconic San Francisco skyline will be the dramatic backdrop to a route that will challenge returning runners and offer a unique, fun and exciting race for first-time participants.
レースビレッジの場所
780-942 The Embarcadero
San Francisco
CA 94111
USA
アクセス
仲間にシェアしよう
16:00:00
Captains arrive to register and collect batons
16:30:00
Teams members to have arrived
17:00:00
Official race briefing
17:25:00
First runners in race pens
17:30:00
Race starts. Hospitality opens
19:00:00
Race finishes (approx) and After Party starts
19:15:00
The Extra Mile and Awards presentation
21:00:00
Race Village closes
Check out the highlights from last year's race: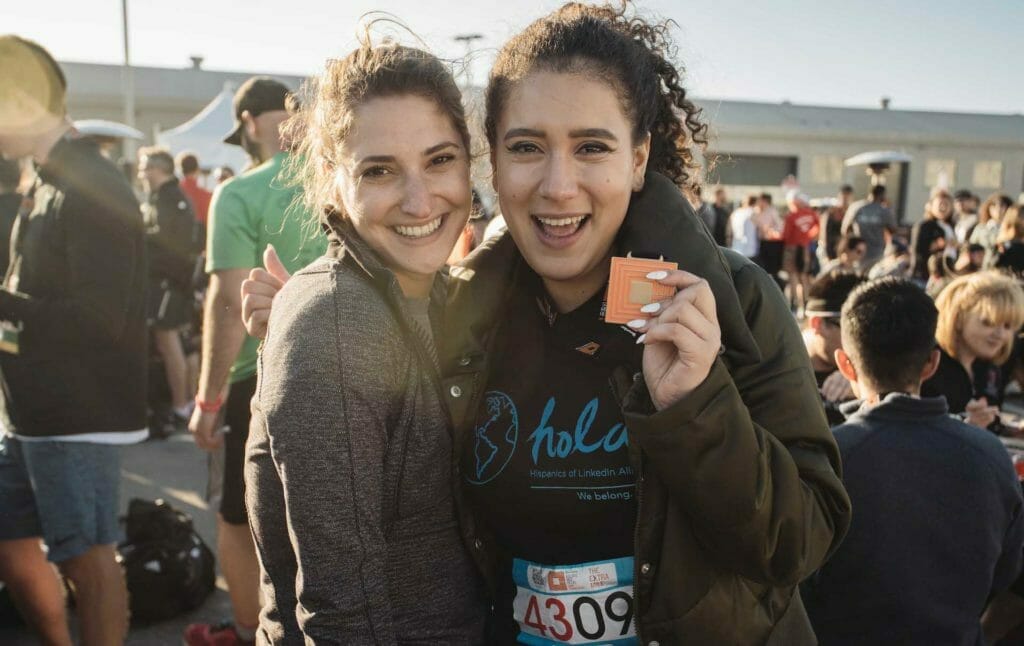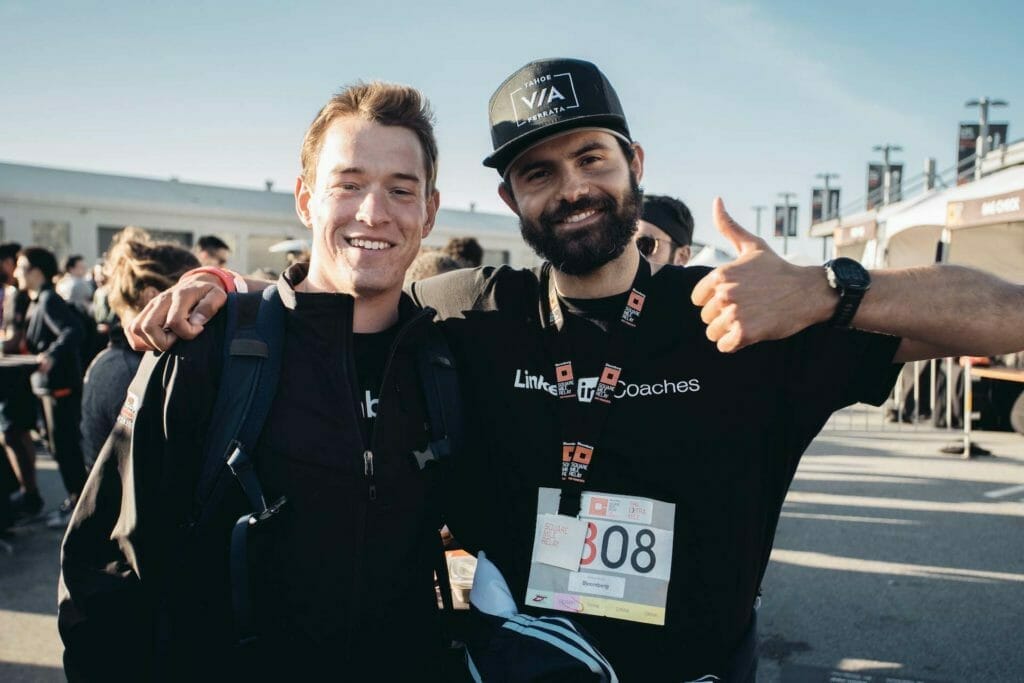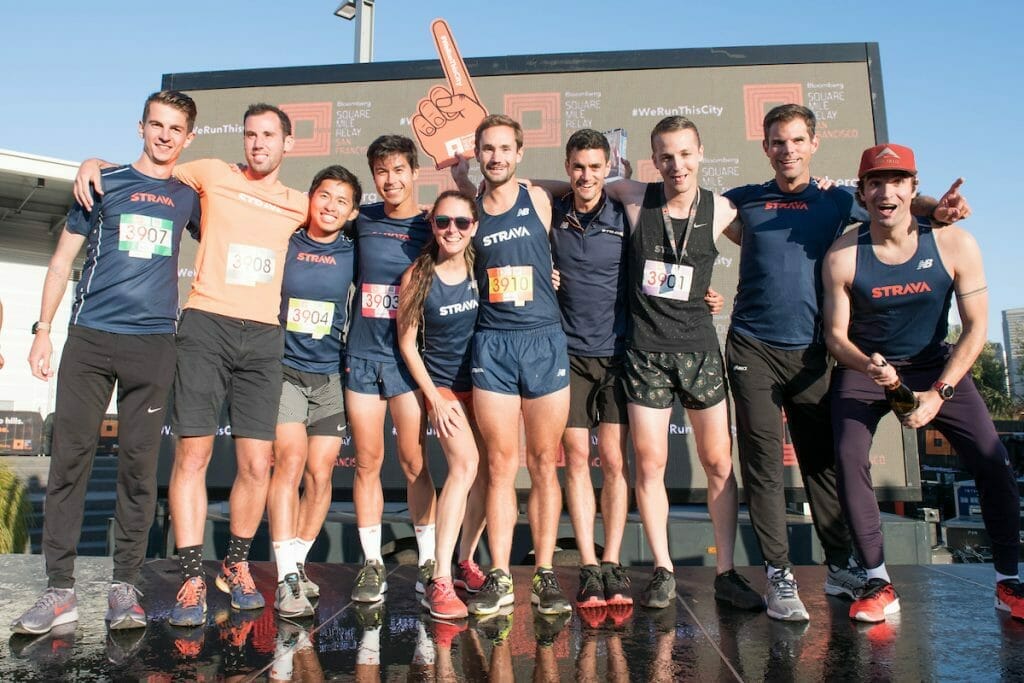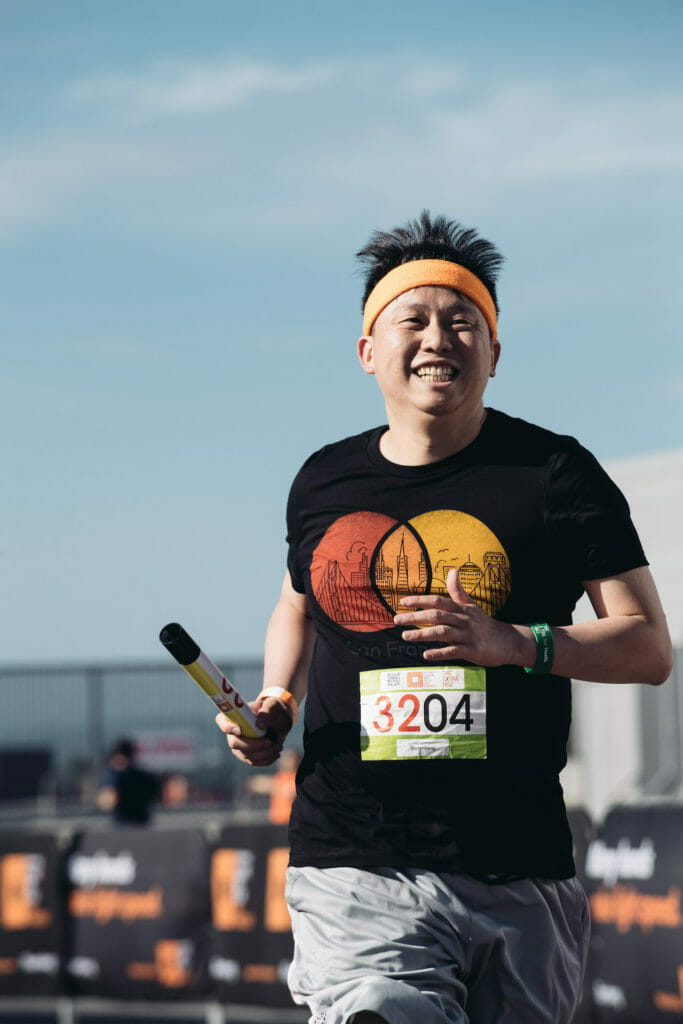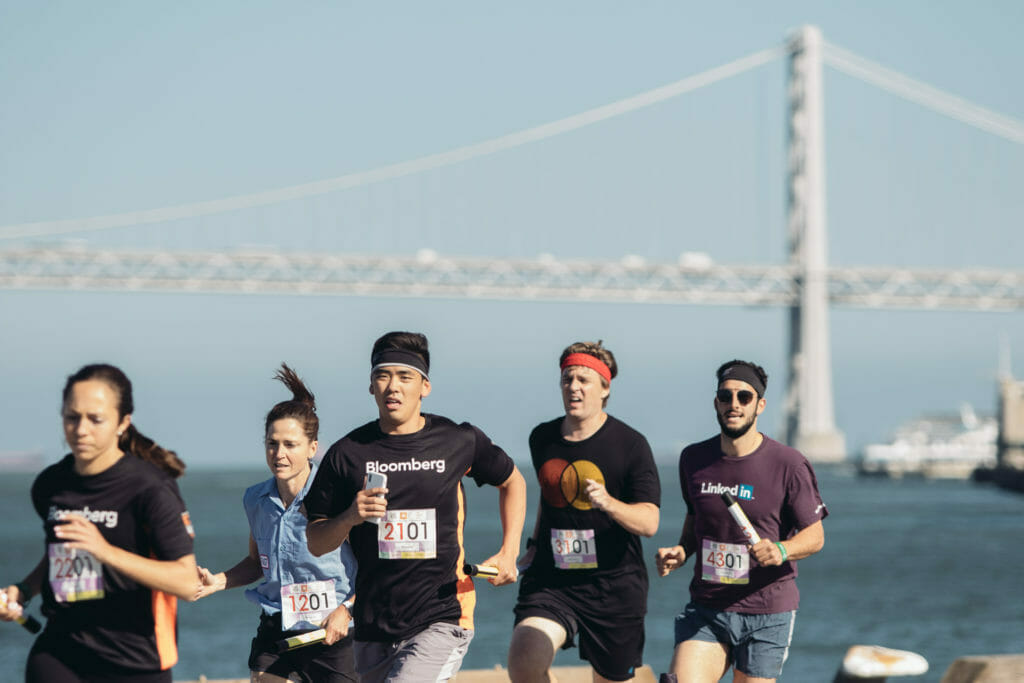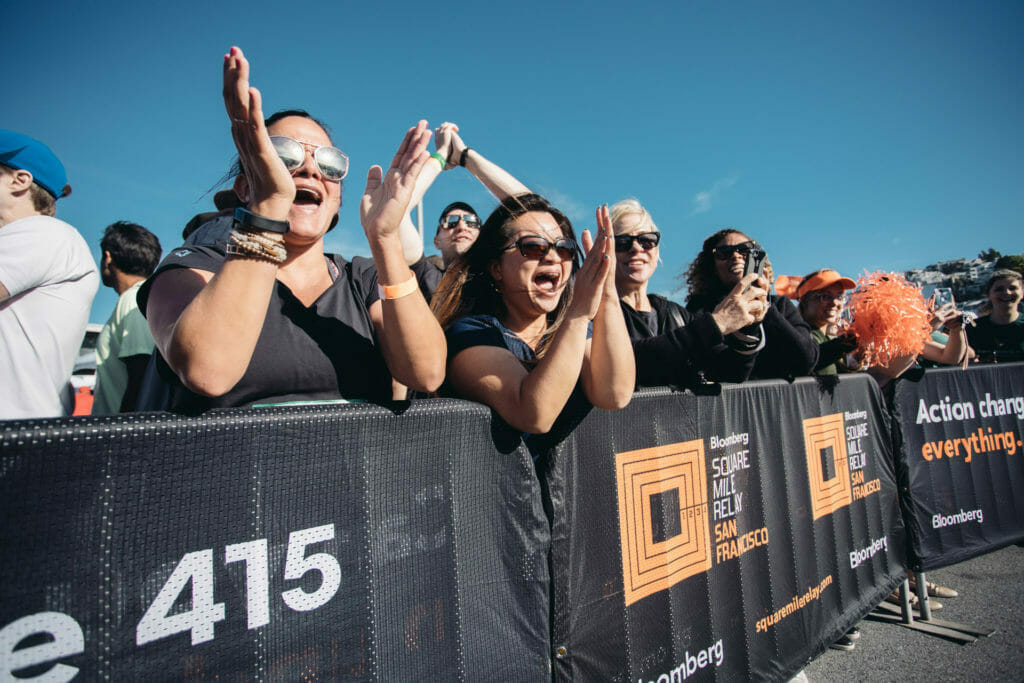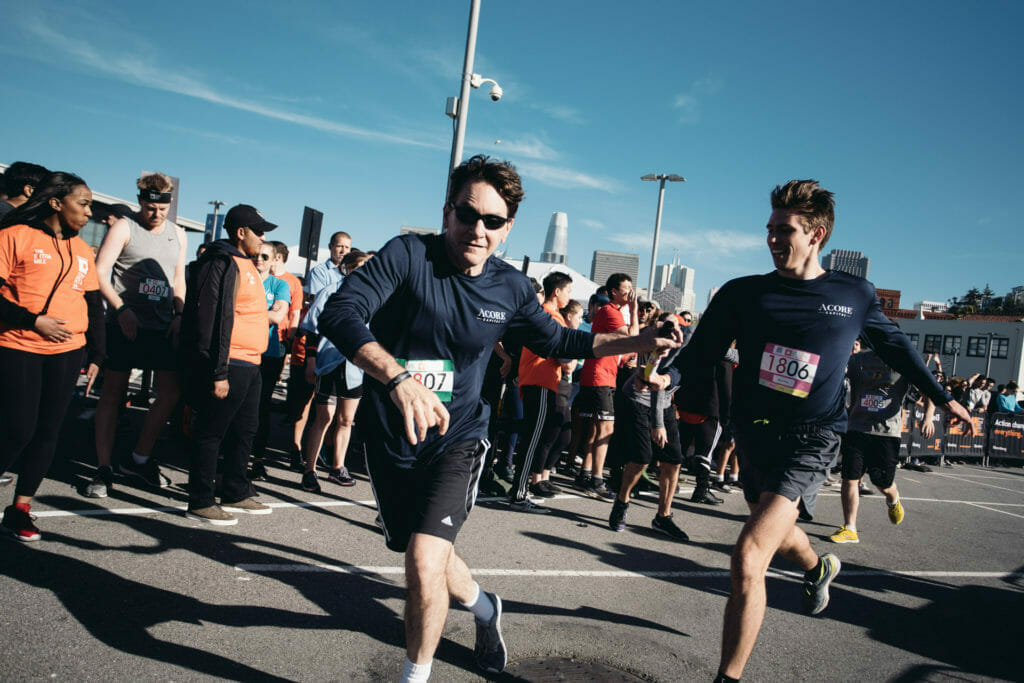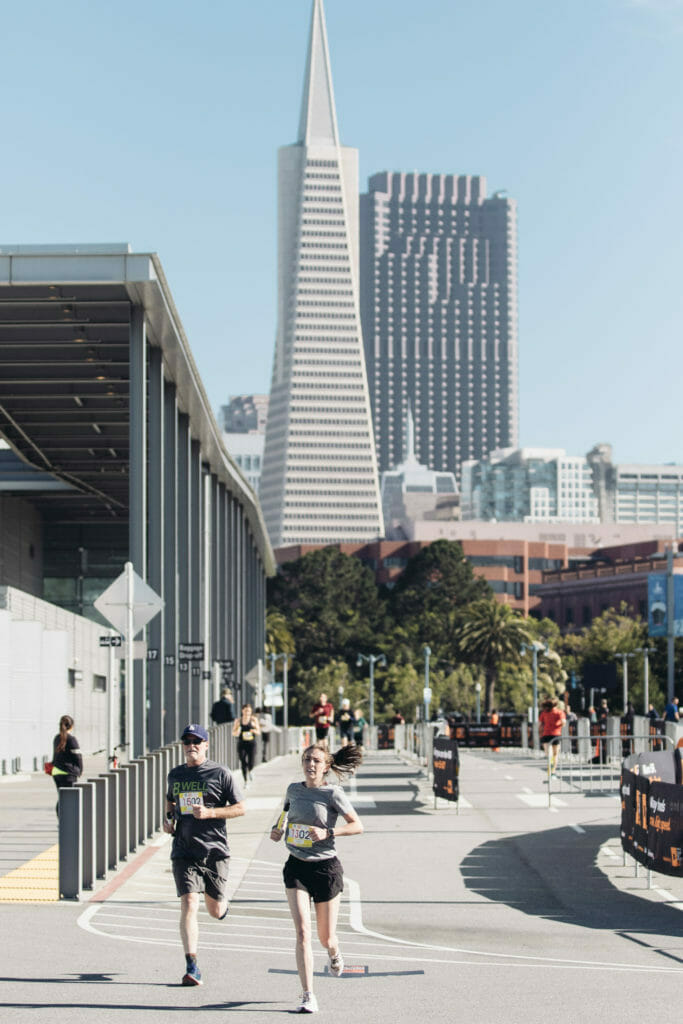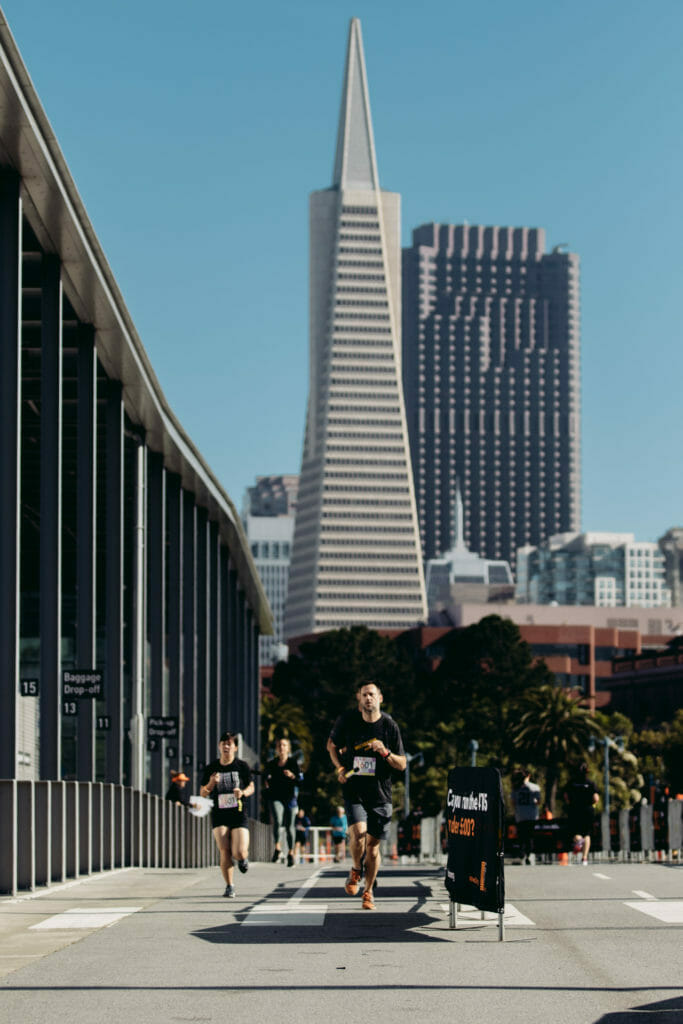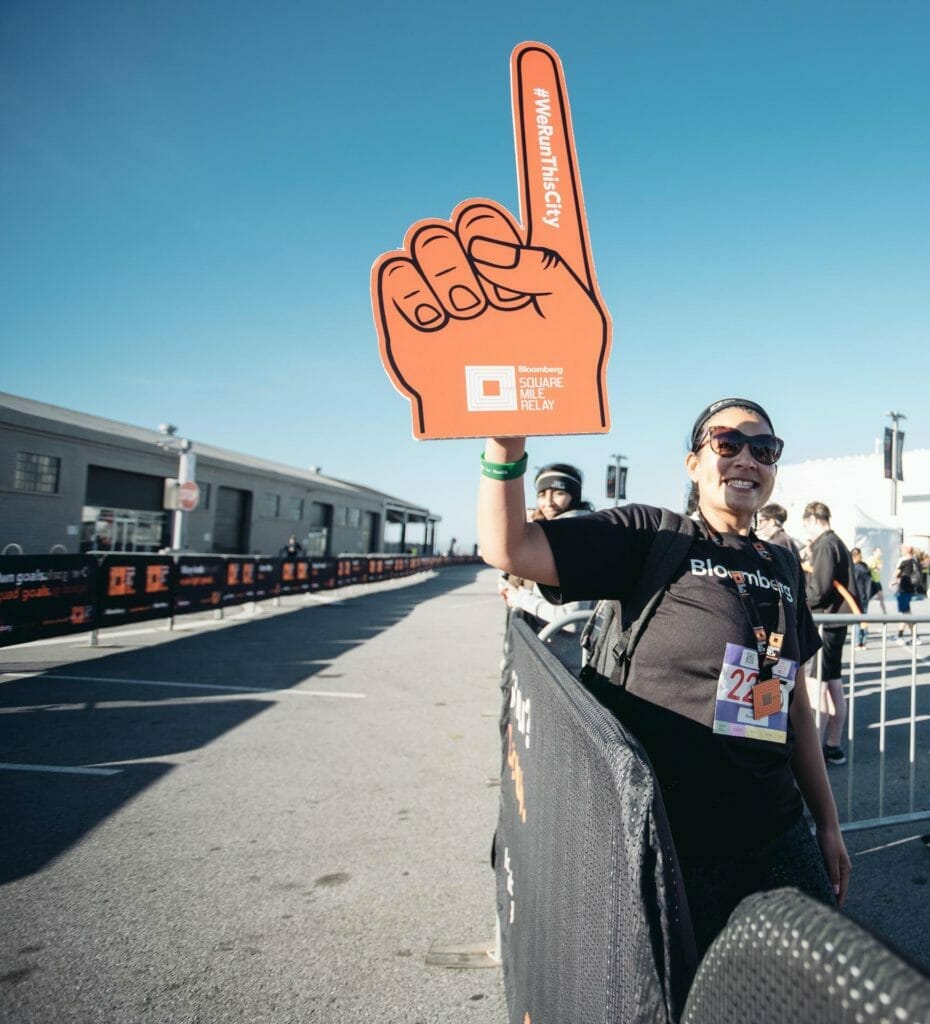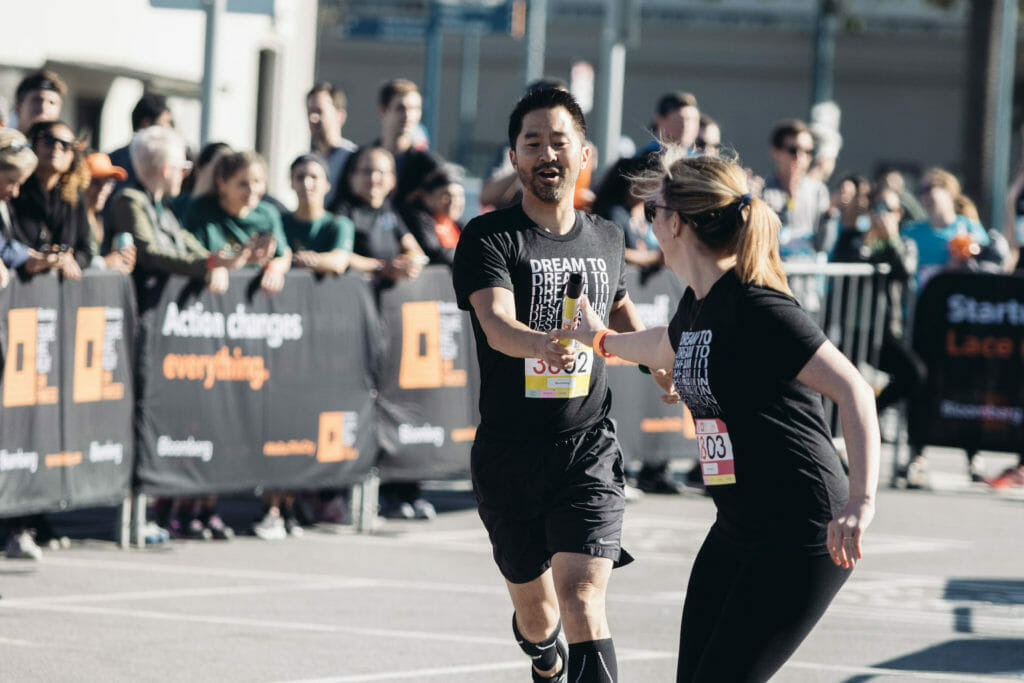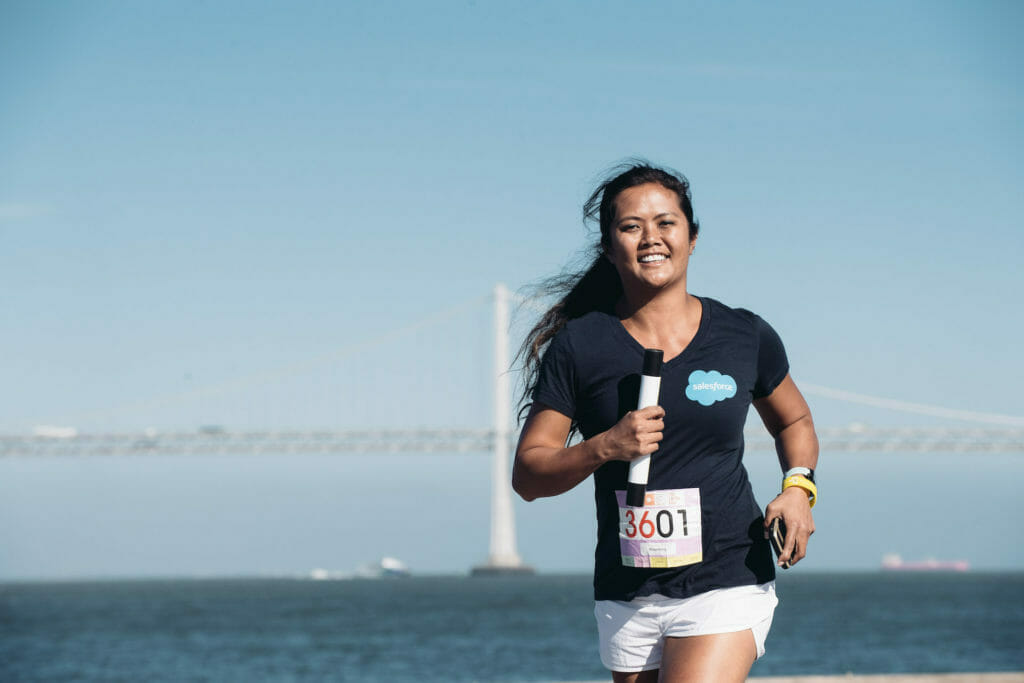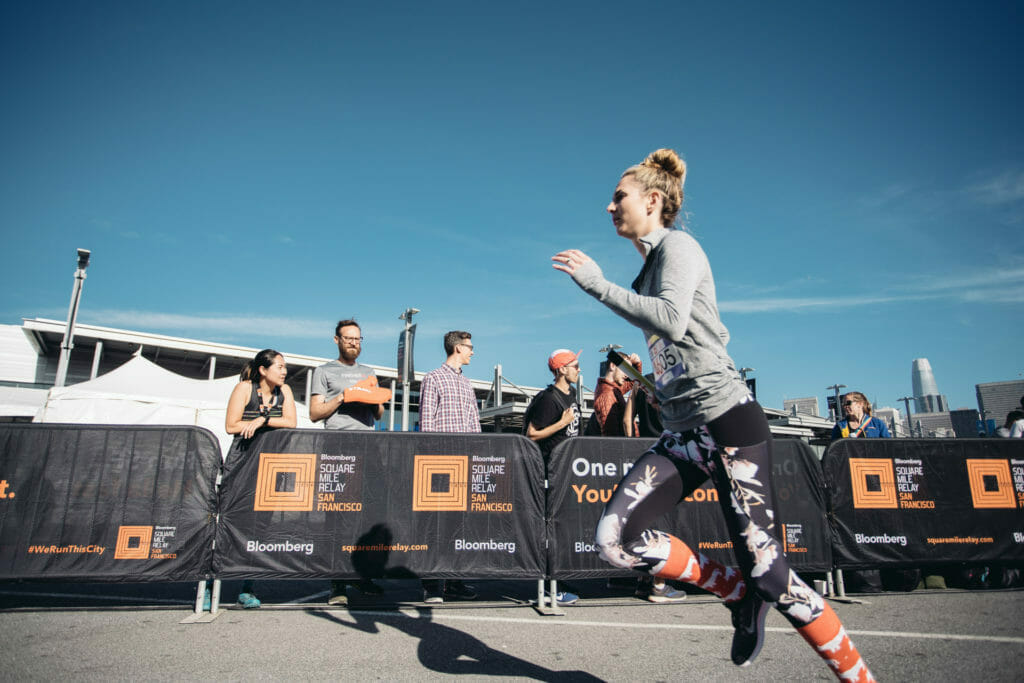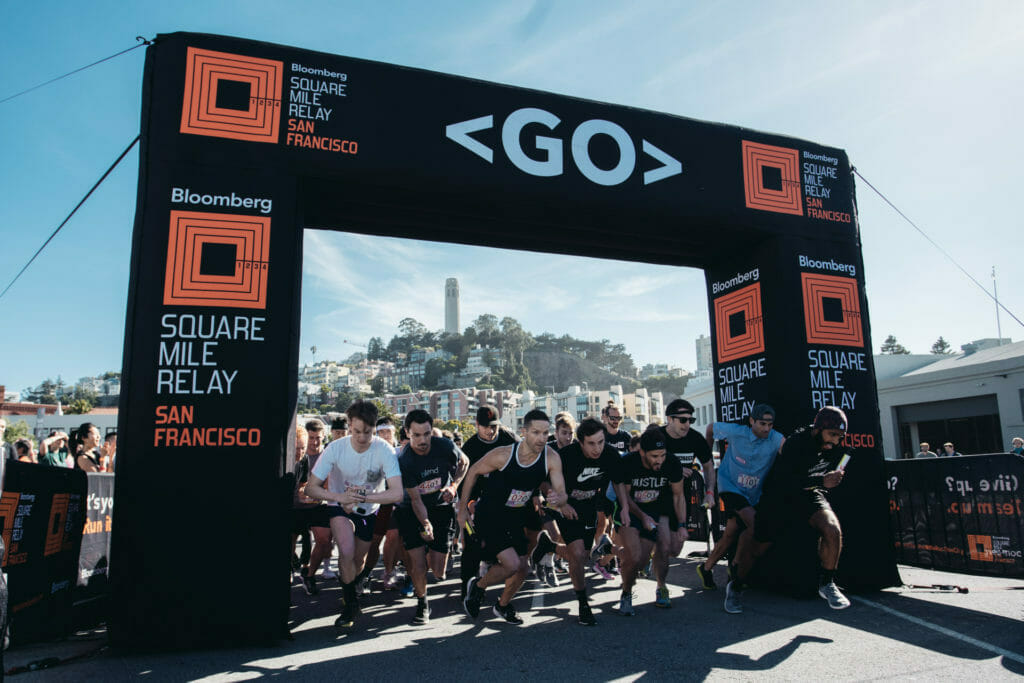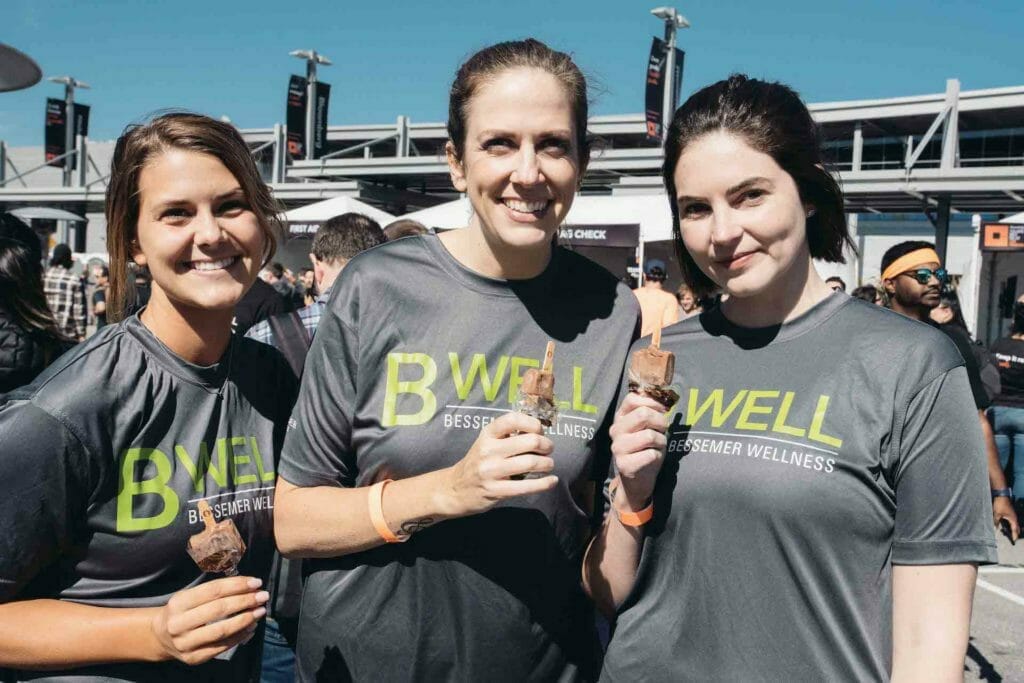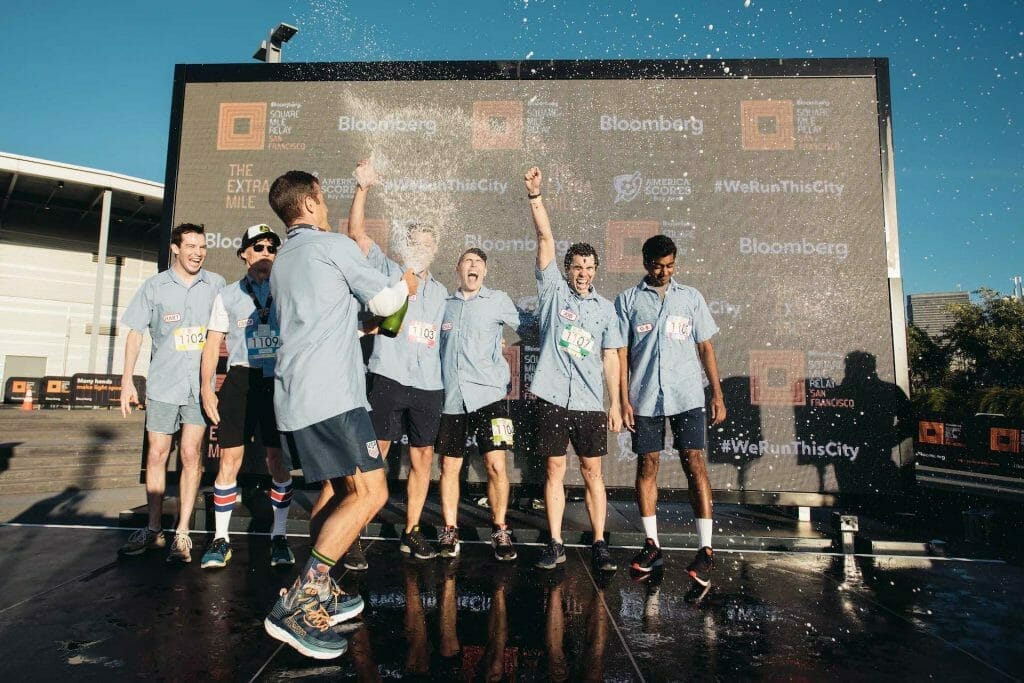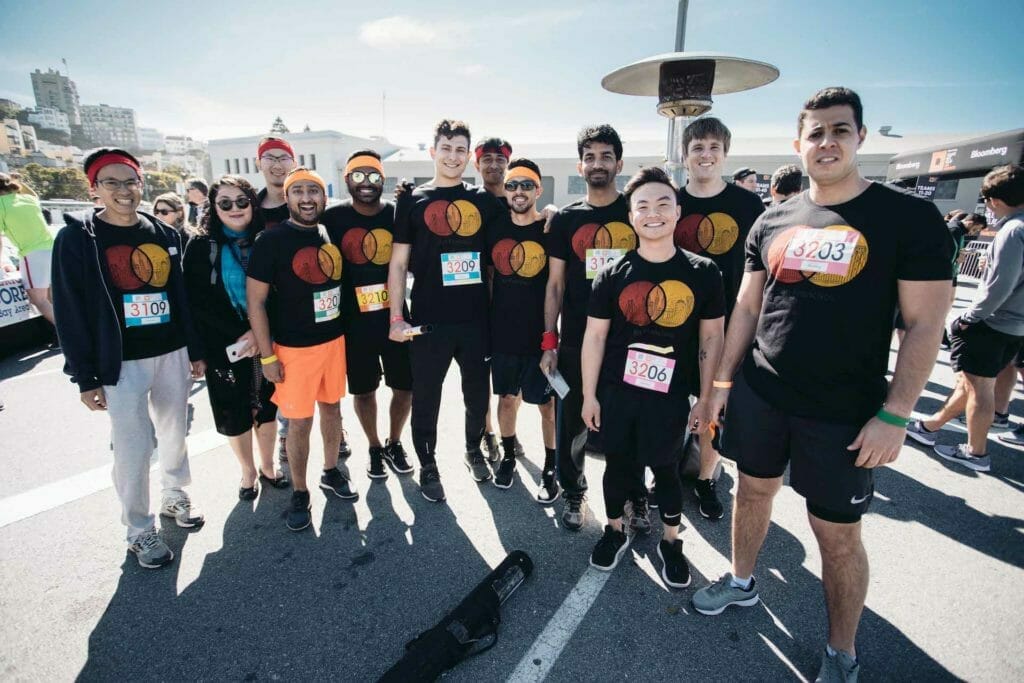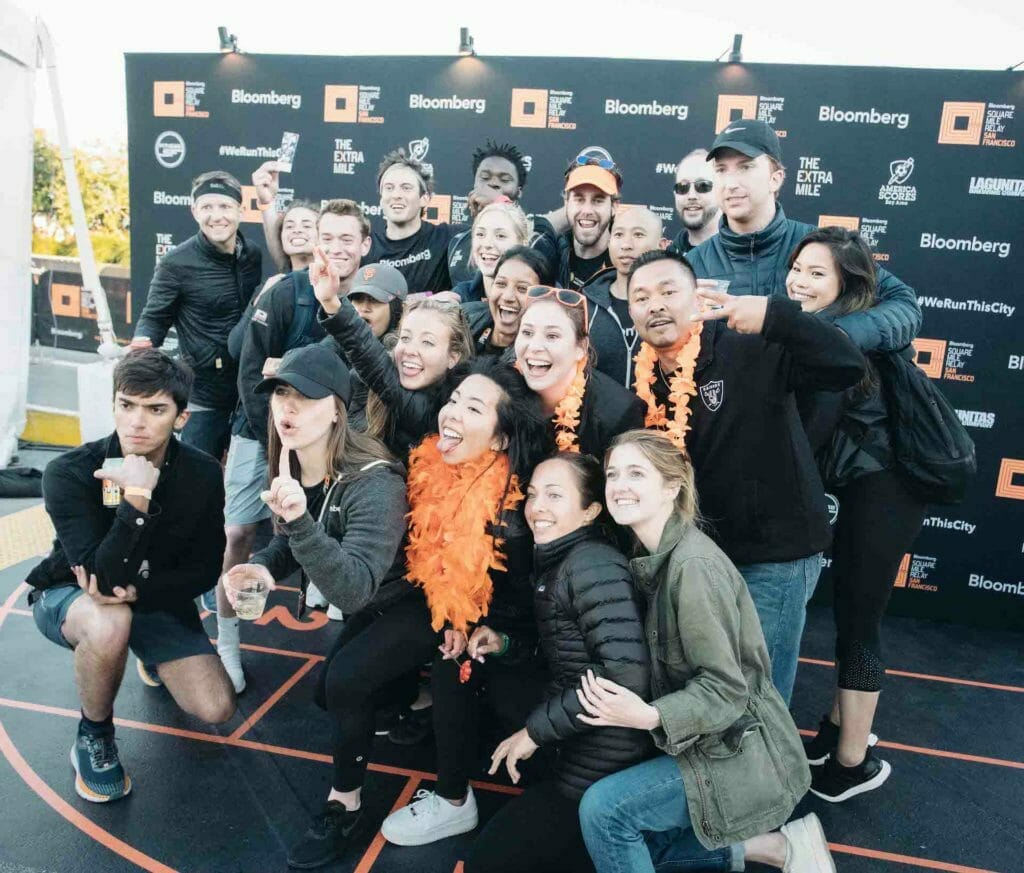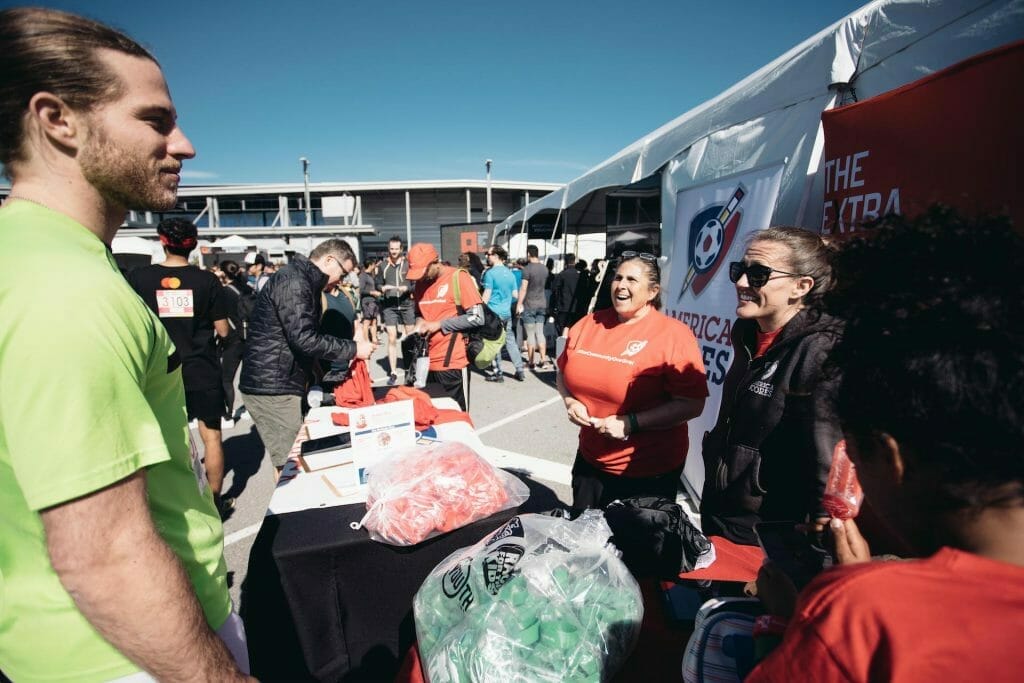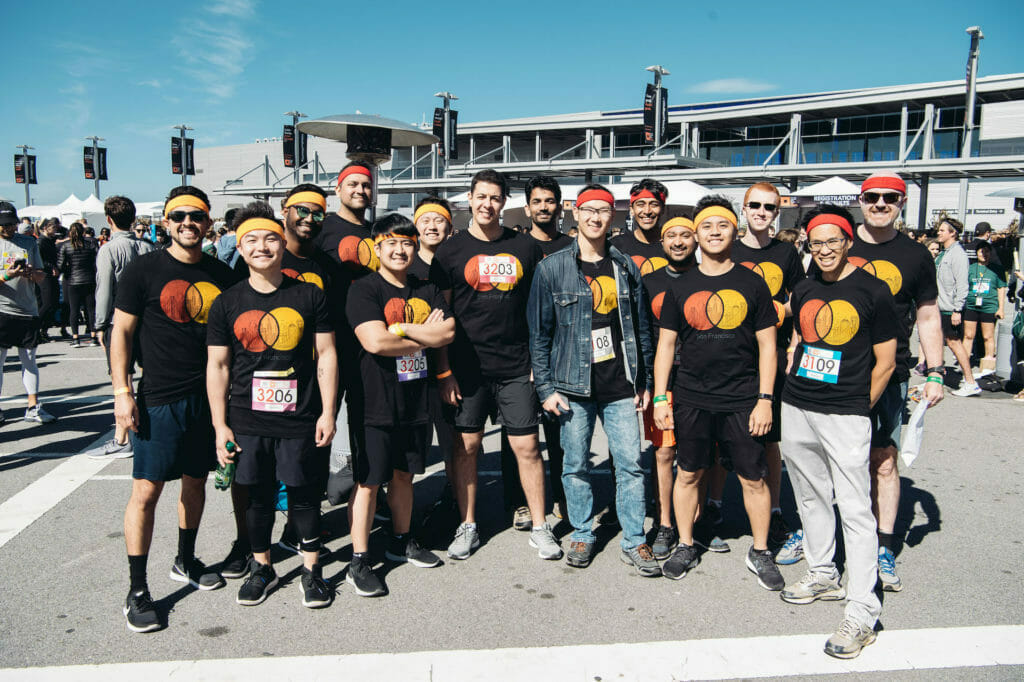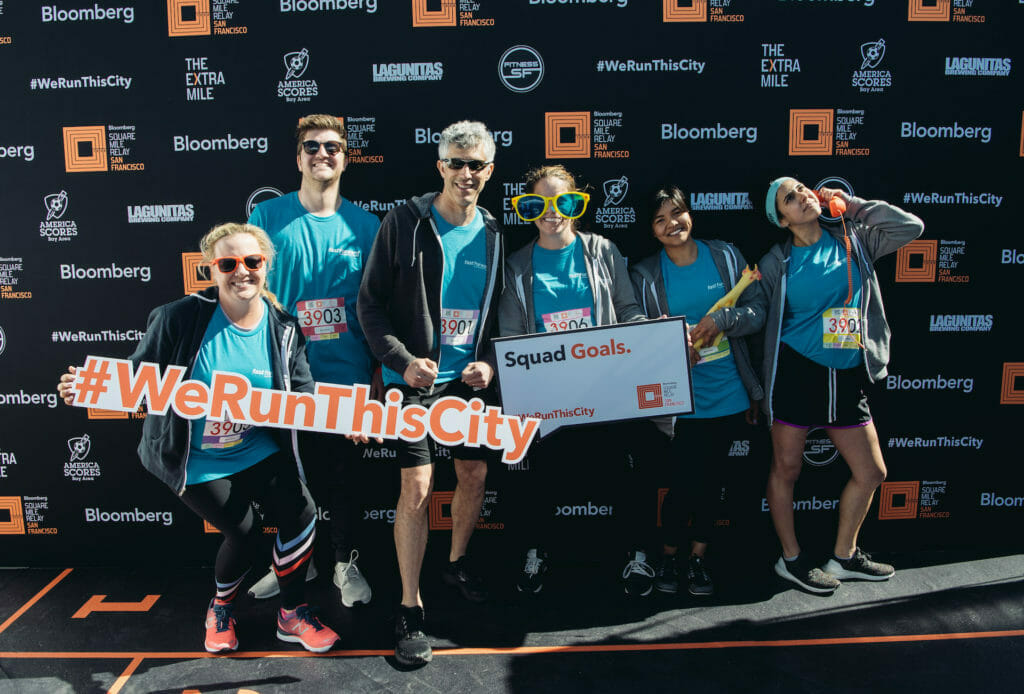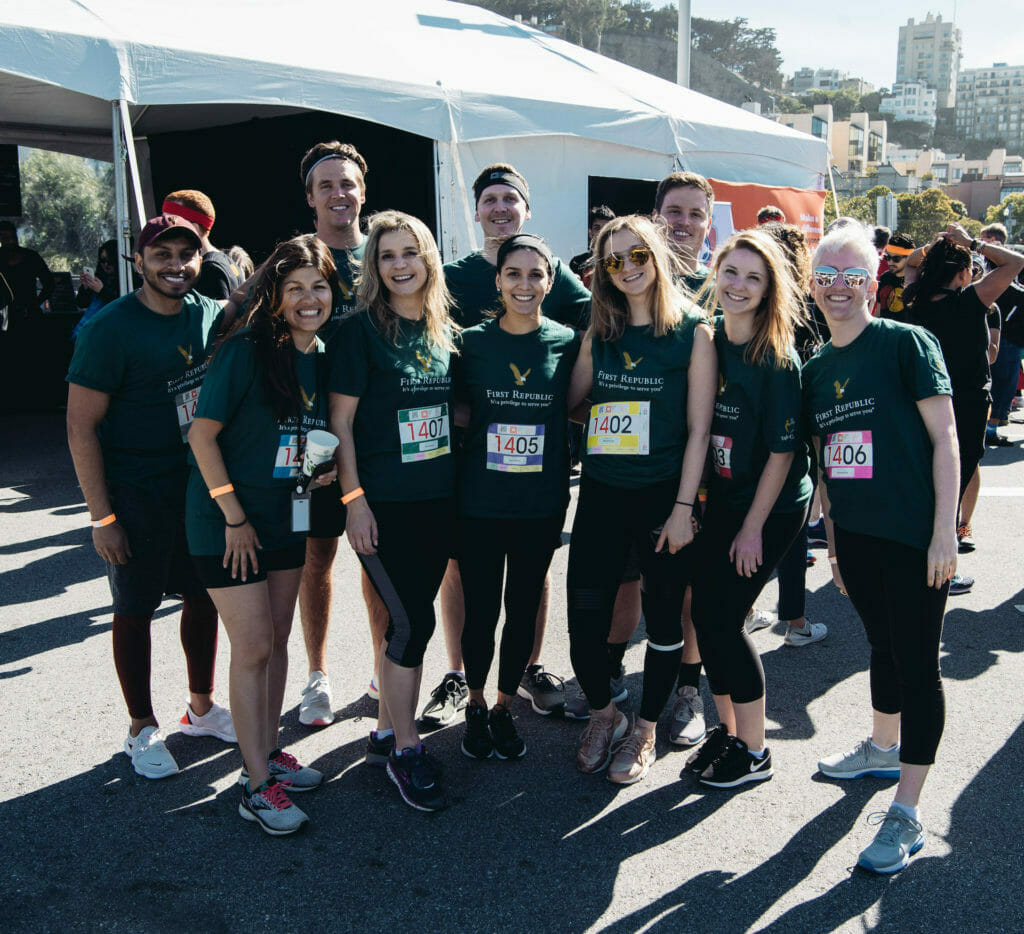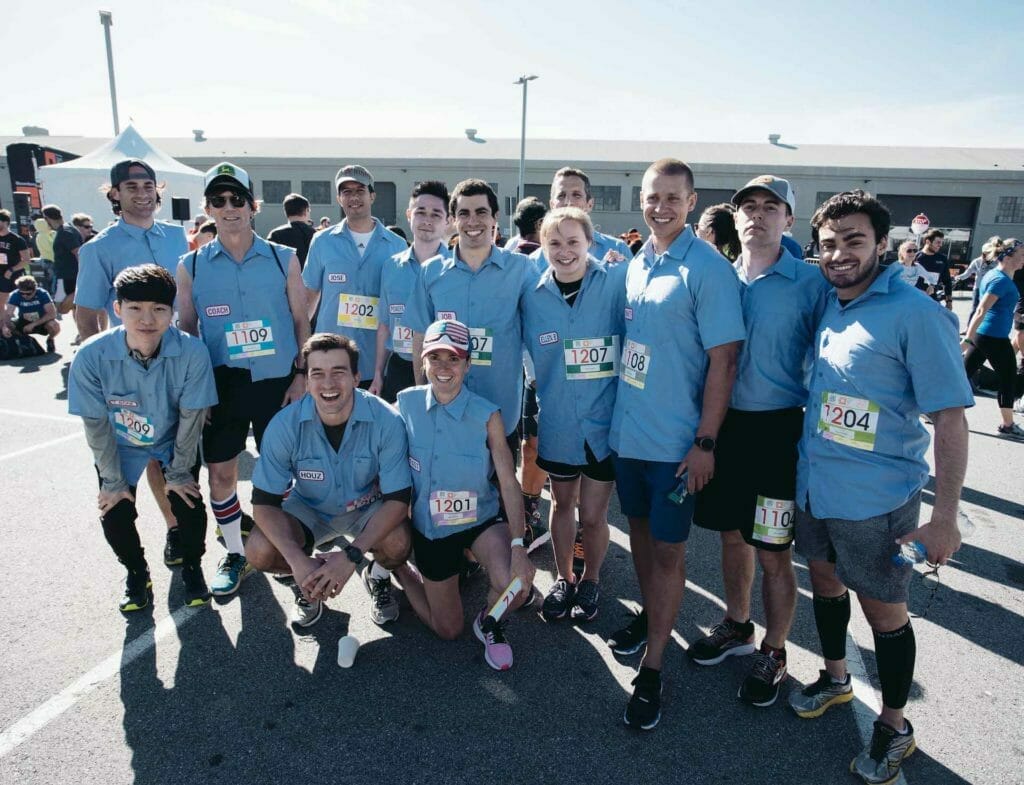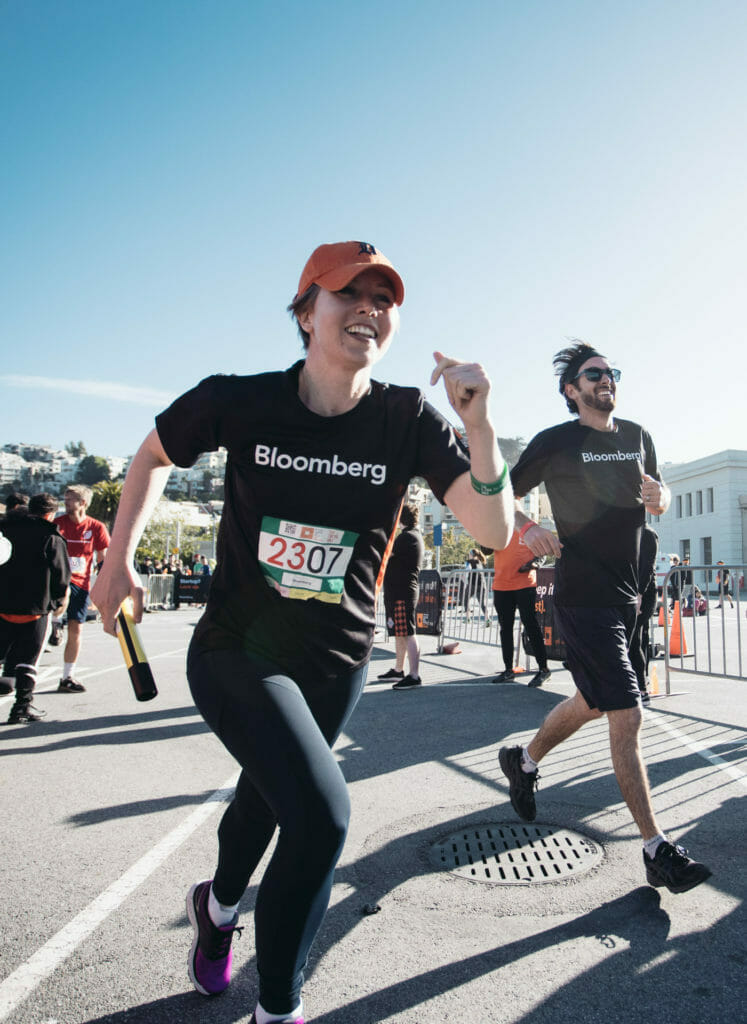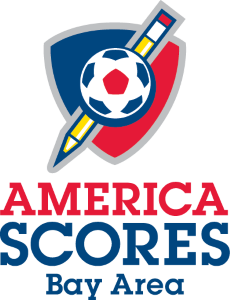 The Extra Mile
The Extra Mile helps participants of the Bloomberg Square Mile Relay contribute to their city in a bigger, better way. We are delighted to be working with America Scores as The Extra Mile Partner in 2019.
America SCORES Bay Area (SCORES) is a youth development program for children in grades 1-8 during out-of-school time. SCORES partners with public schools in low-income communities to implement a triple play curriculum of soccer, poetry, and civic engagement. SCORES impacts the lives over 1,600 children in 72 schools in San Francisco, Alameda, Marin, and San Mateo Counties.
Youth who participate in SCORES are our "poet-athletes" – a term they proudly embrace. Through dedicated coaches, soccer yields improved fitness, teamwork, and social skills. Poetry allows students to discover their individual voices, all while building critical literacy skills and self-confidence. Civic Engagement helps SCORES students learn how to make a positive, impactful contribution to their communities through semester-long service-learning curricula.
By leveraging the team-work of soccer, the harmony of poetry and the connectedness of civic engagement, our program helps students develop and apply the tools they need to succeed on and off the field.
For the 2019 San Francisco relay, $20,000 will be donated to America Scores. These funds will be used to create a year-long project to address the winning cause.