Sydney
Próxima corrida: 10 November 2022
What a night! Congratulations to everyone that took on and completed the fifth Bloomberg Square Mile Relay Sydney! Check out the full results here.
113 teams from the city's biggest businesses joined us on the start line but it was Westpac Whippets that took (and retained!) their title. They remain the 'Fastest Firm in The City' and completed the 10 laps of the one-mile course in a time of 54:42 – beating their 2019 time by over 15 seconds!
In second place and competing fiercely for the top spot with a time of 1:00:42 was Team SpeedBoat (IMC Trading). Bank of America took third place and were also the 'Fastest Mixed Team' with a time of 01:03:08. The 'Fastest Female Team' award went to Credit Suisse, who completed the one-mile route in 01:15:29.
Individually, the fastest runners on the night were Lexy Gilmour and Cameron Gorman!
That's a wrap! What an incredible Global Race Series it's been – congratulations to everyone who took part. We hope to see you again in 2023!
Quem competiu?
1. Ausbil Investment Management Ltd
2. ASX
3. Paradice Investment Management
4. RSM Australia
5. Susquehanna Pacific Pty Ltd
6. Credit Suisse
7. Westpac
8. Aware Super
9. Blackstone
10. Allied Credit
All Companies
Proudly sponsored by: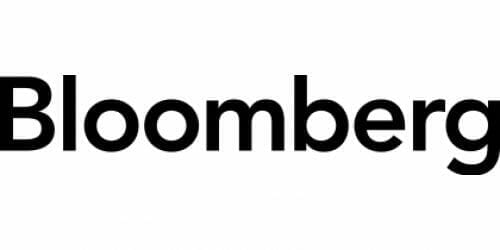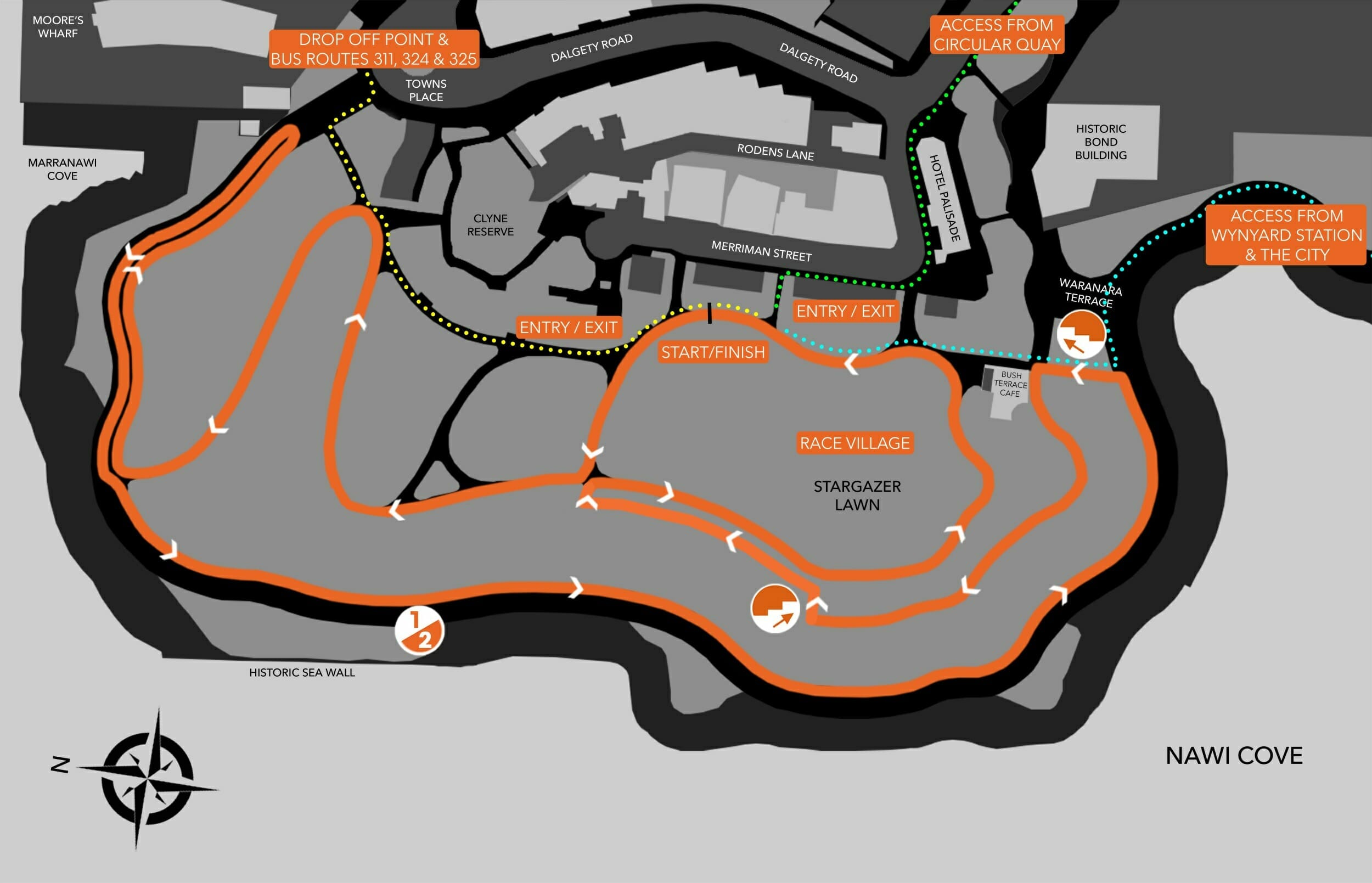 Set amidst a unique and reinvented urban setting, runners will set off from Barangaroo Reserve and challenge each other for position as they twist and turn their way through the exciting, unique one-mile course taking participants through the park, around the western waterfront of Sydney's CBD and into the surrounding pathways before returning back to the Race Village.
LOCALIZAÇÃO DA RACE VILLAGE
Barangaroo Reserve,
New South Wales 2000,
Australia
Mapa
17:00
Captains arrive to register and collect batons & bibs
18:00
Team members to have arrived
18:15
Official Race Briefing
18:30
Official race warm-up
20:30
Race finishes (approx.)
20:40
Awards Presentation
21:00
Race Village closes & After-Party at The Argyle
Check out the highlights from our 2022 race: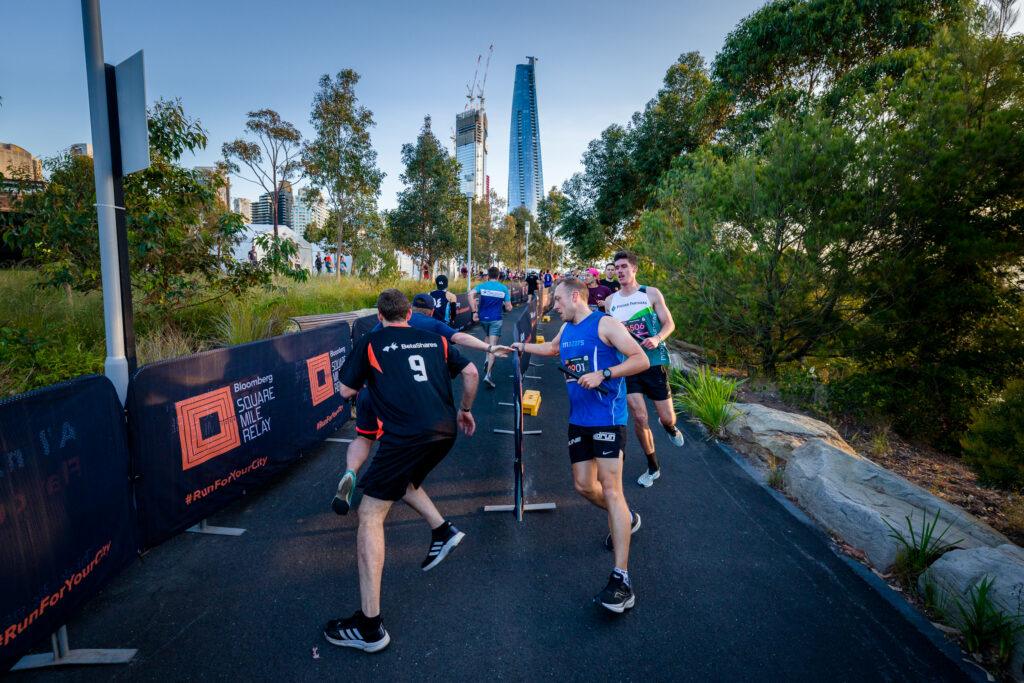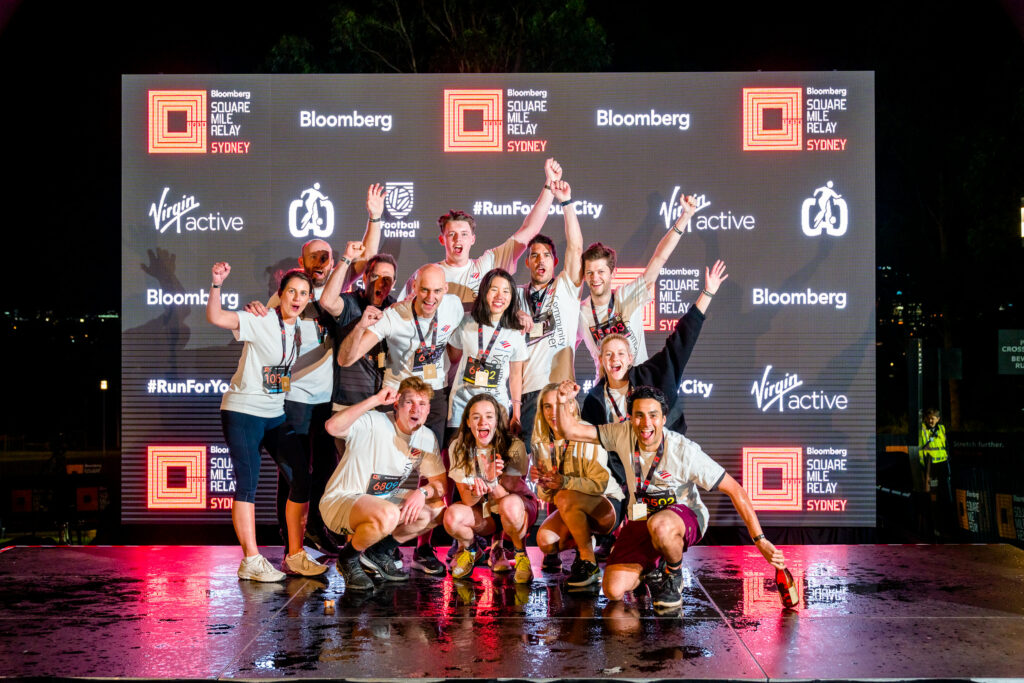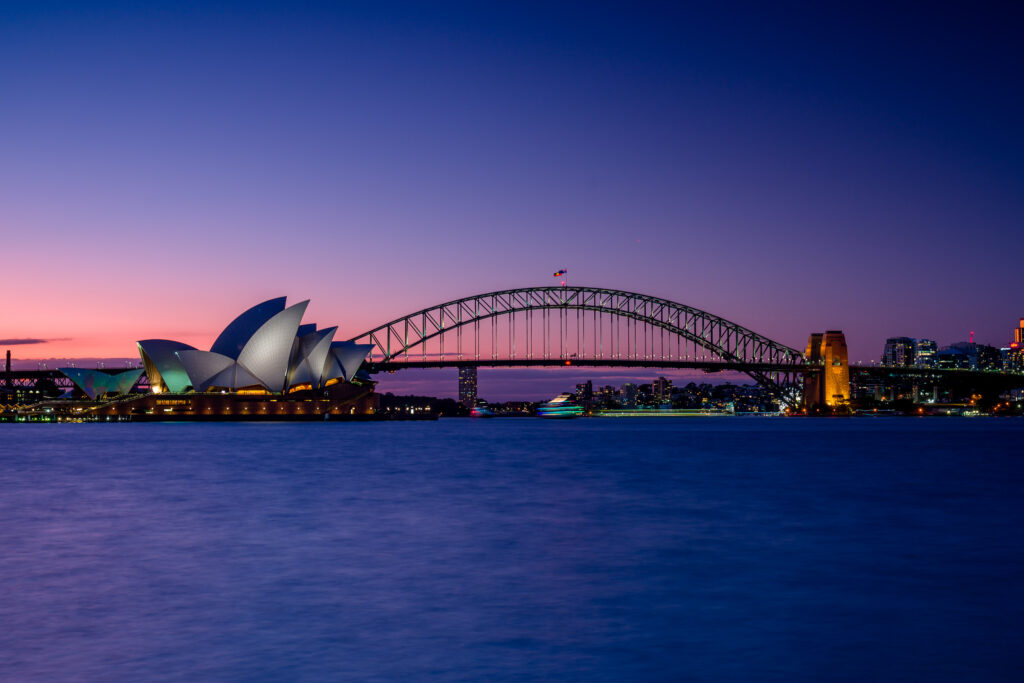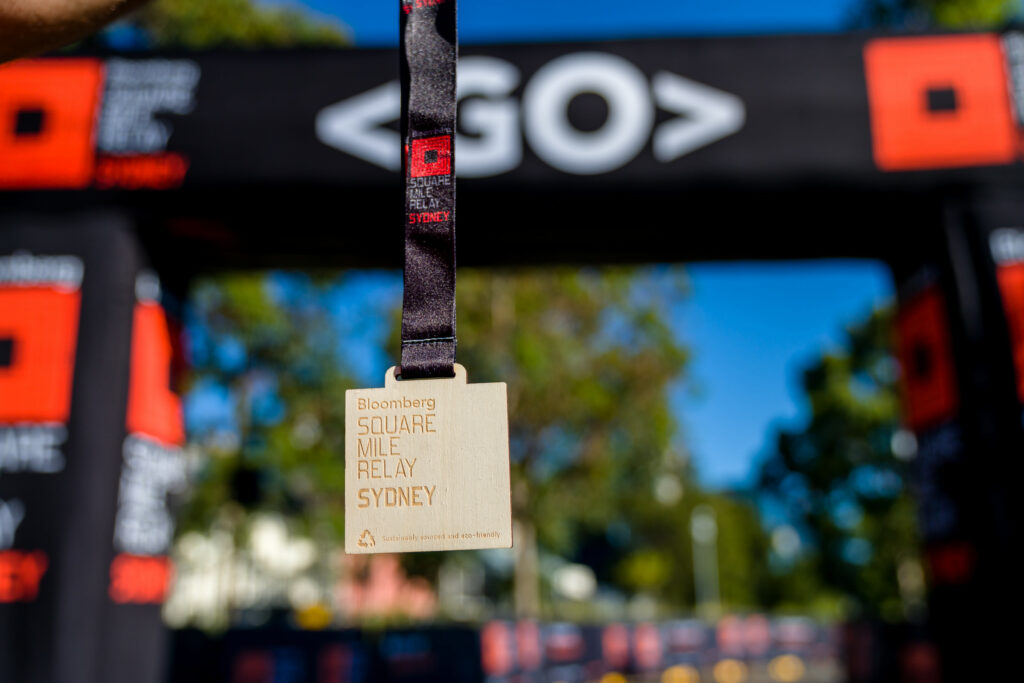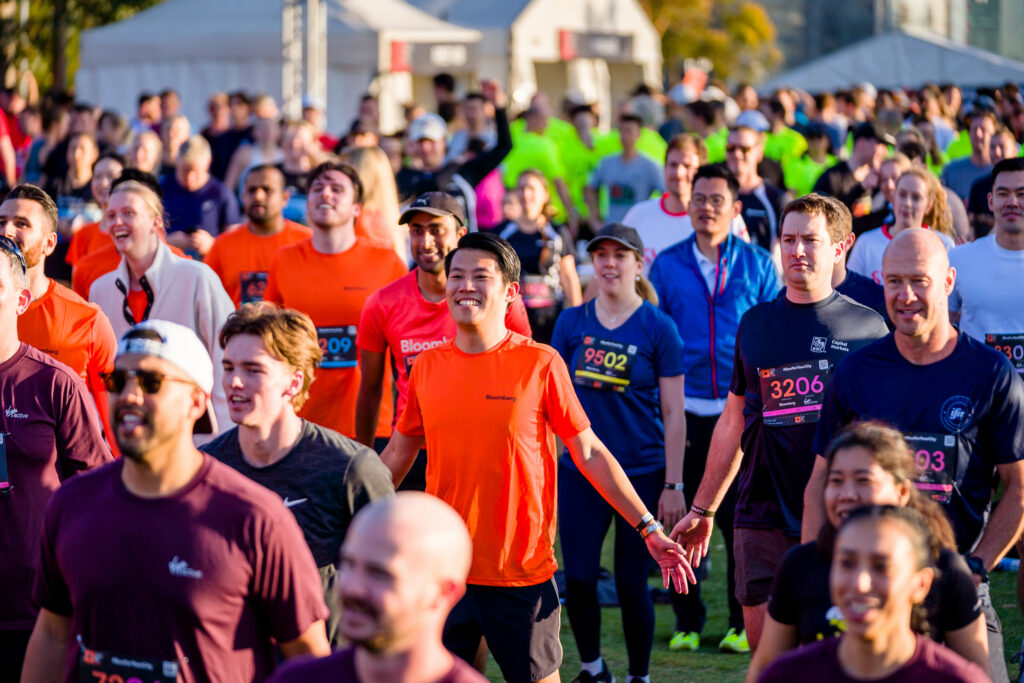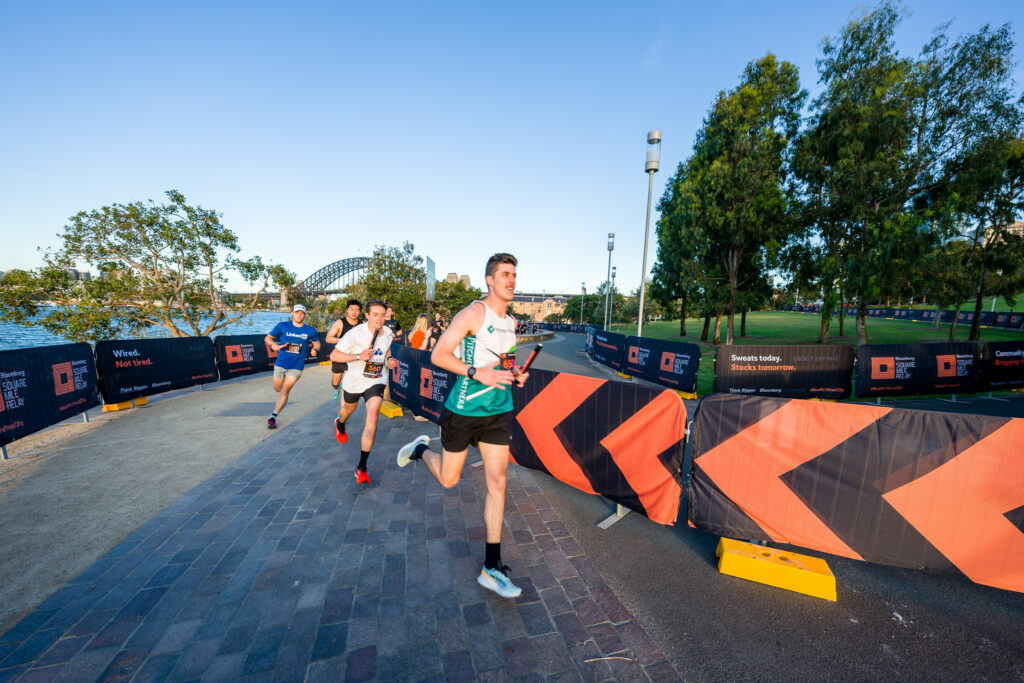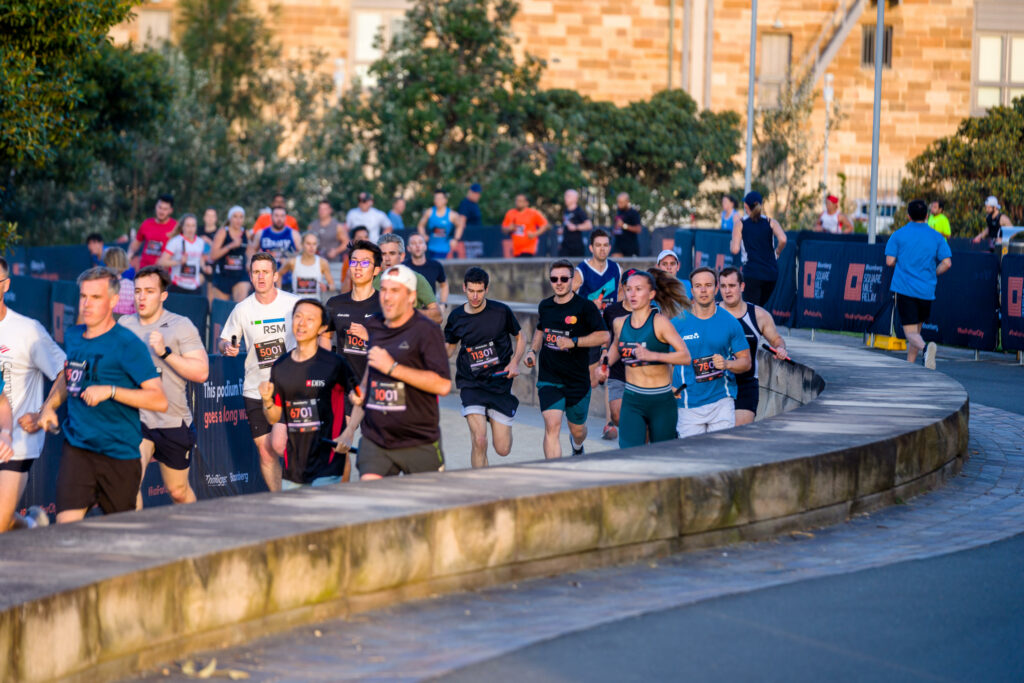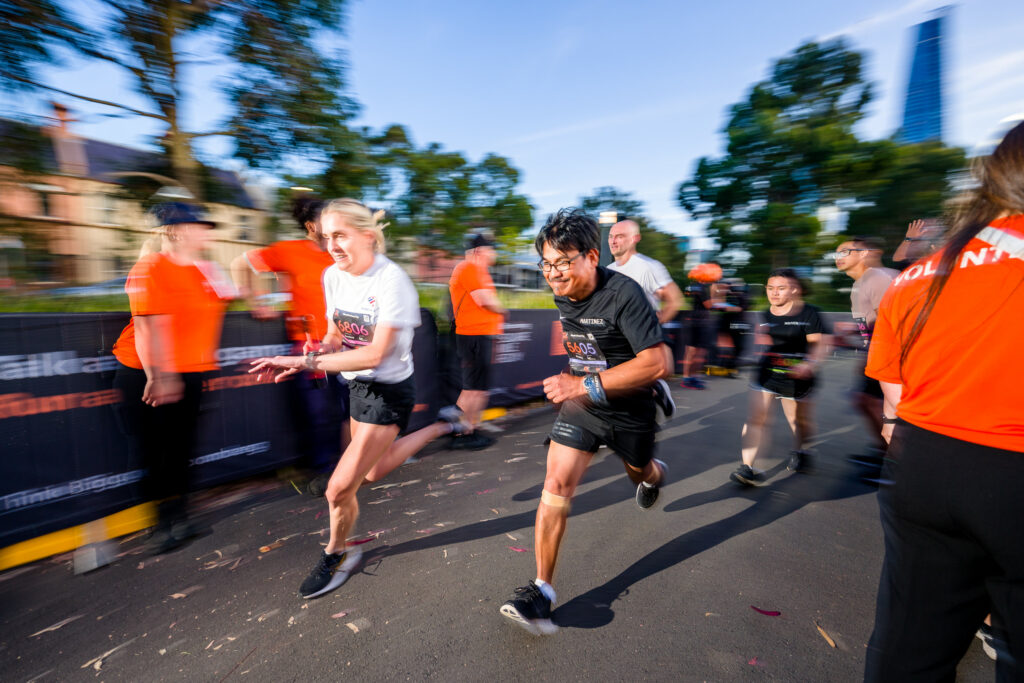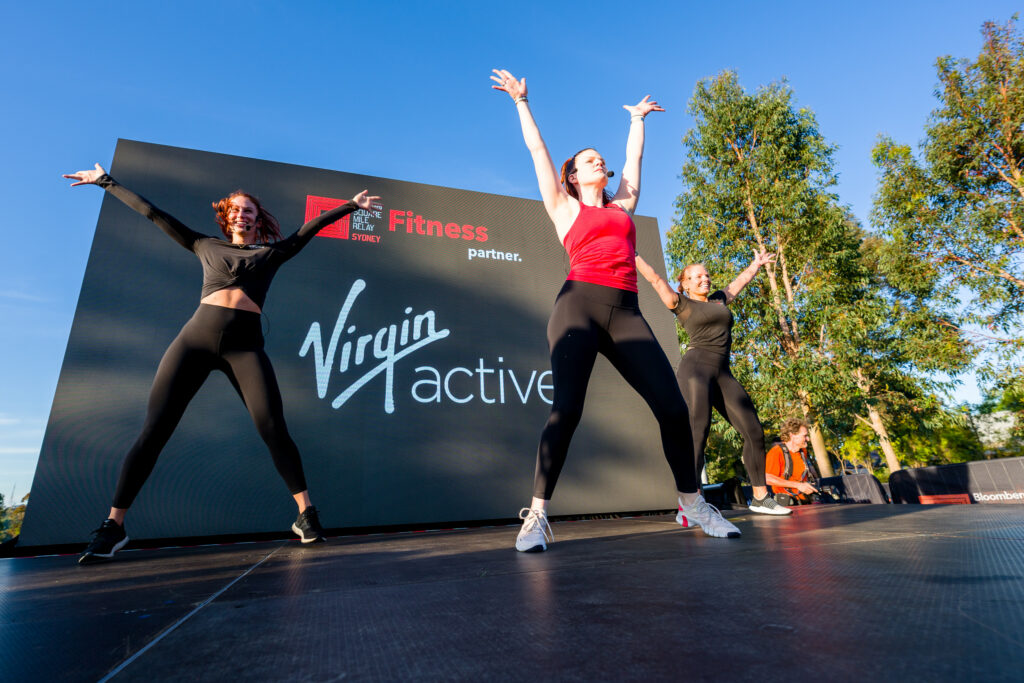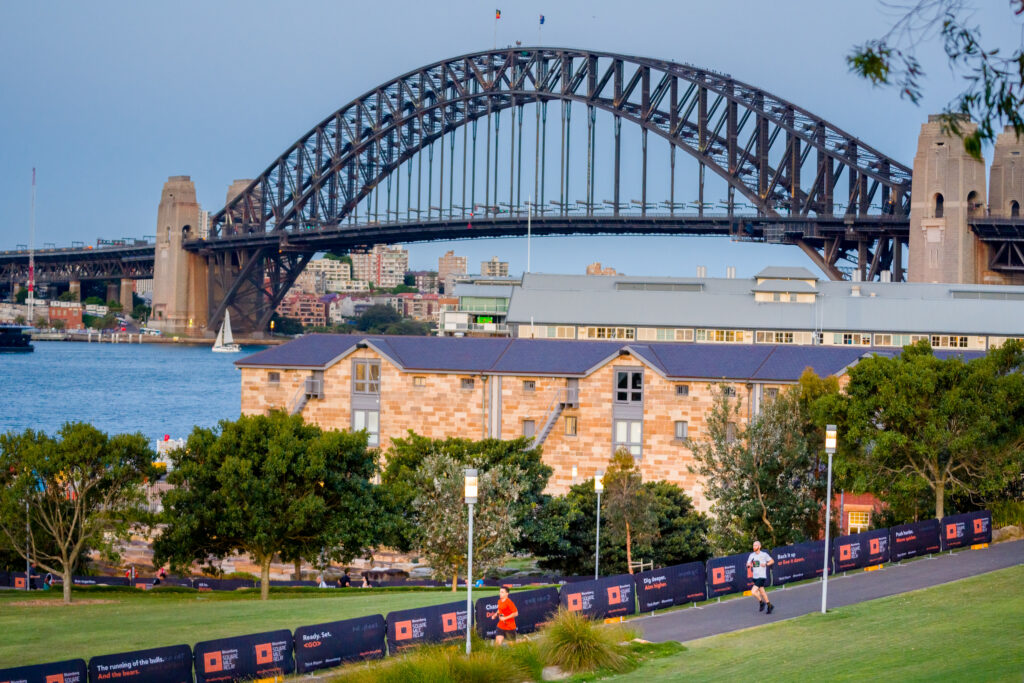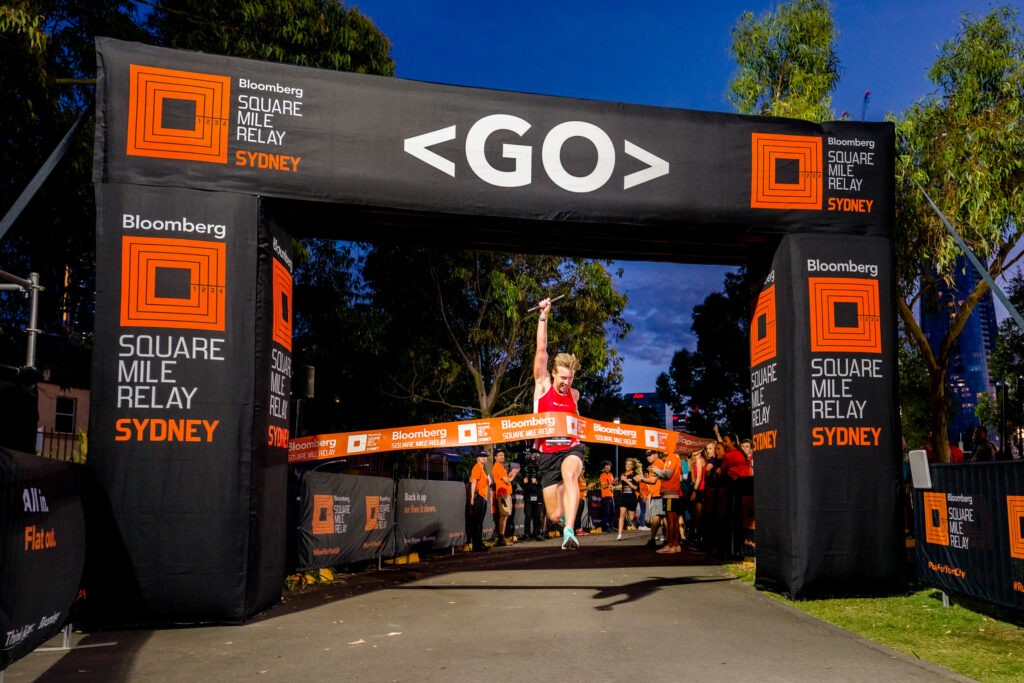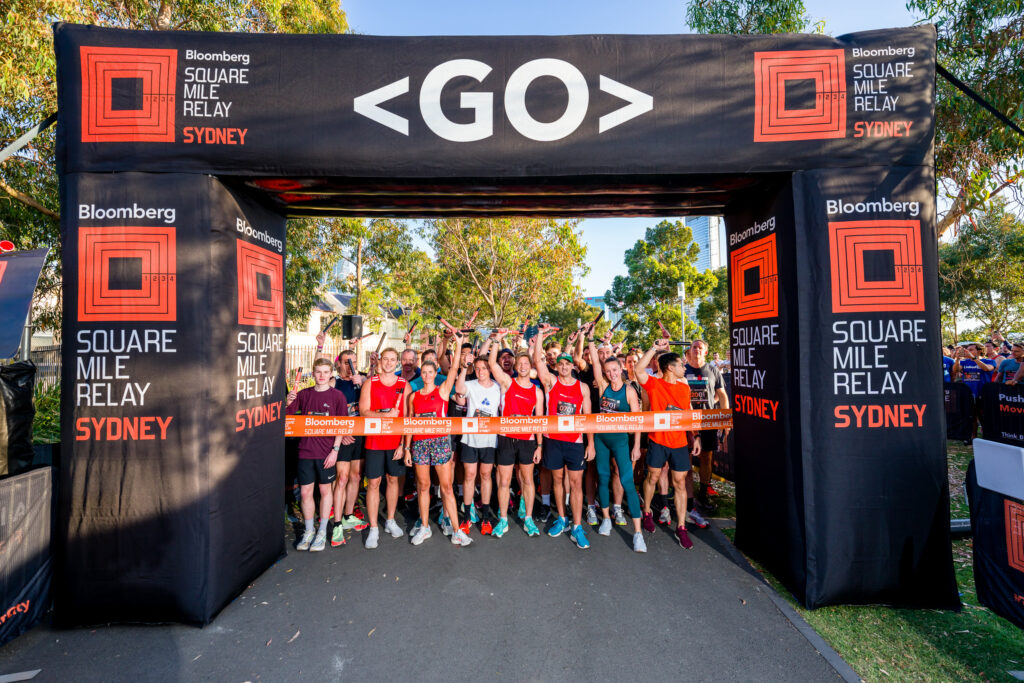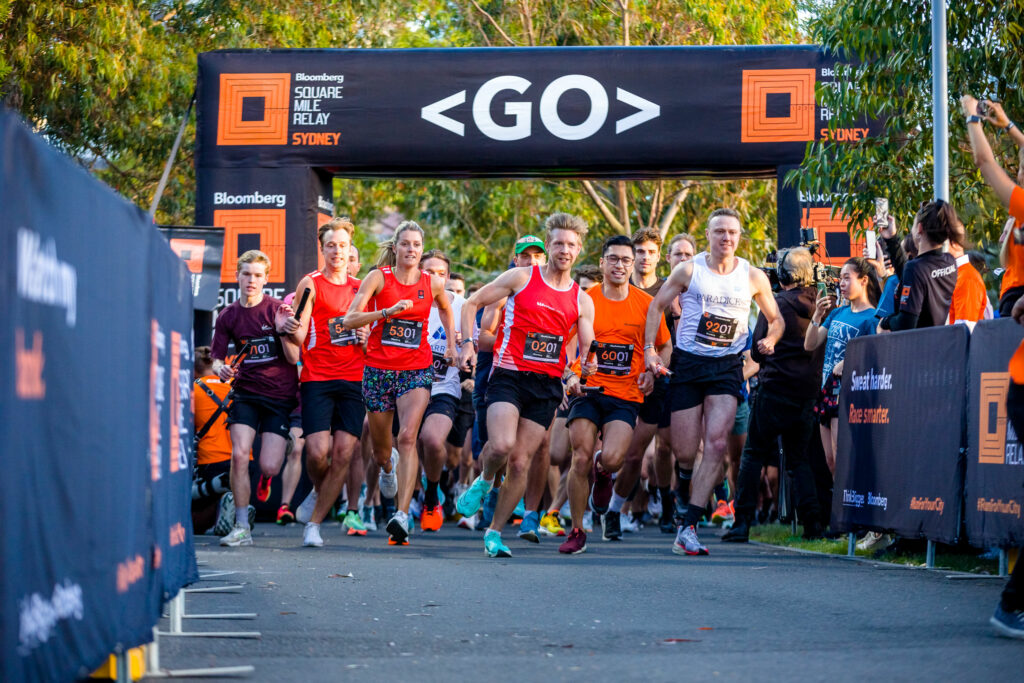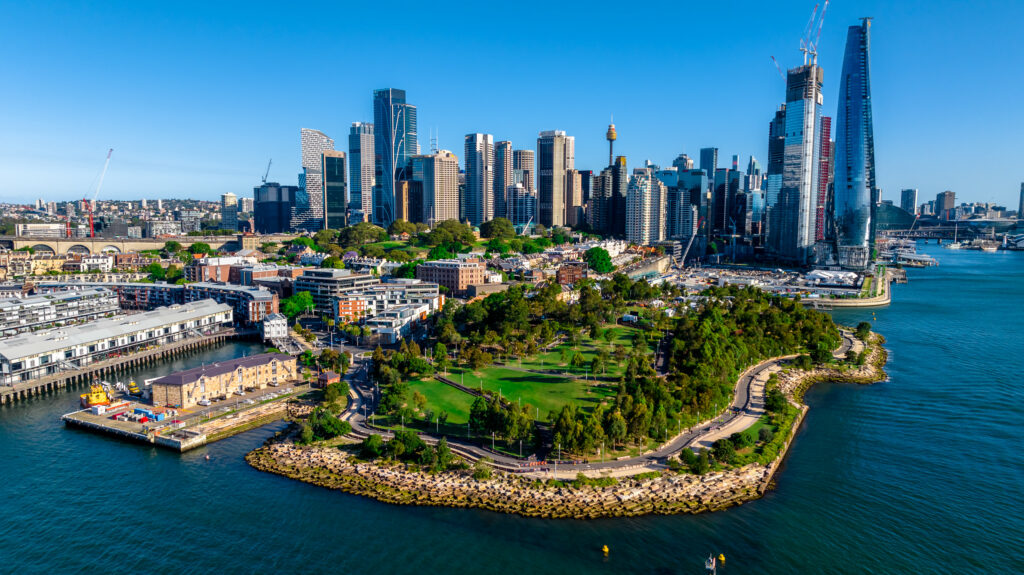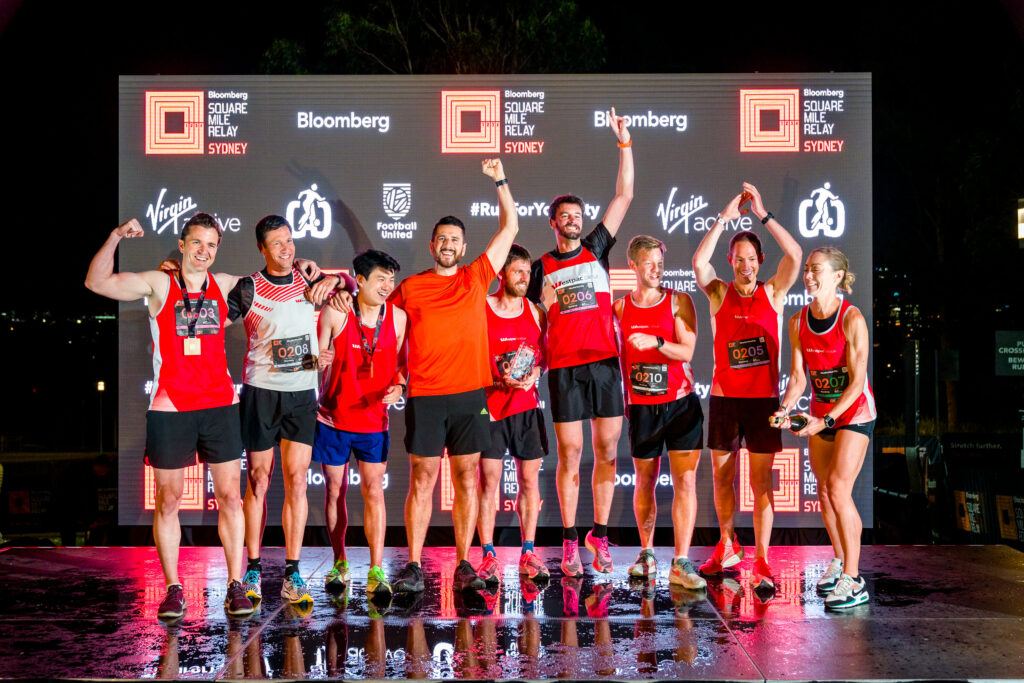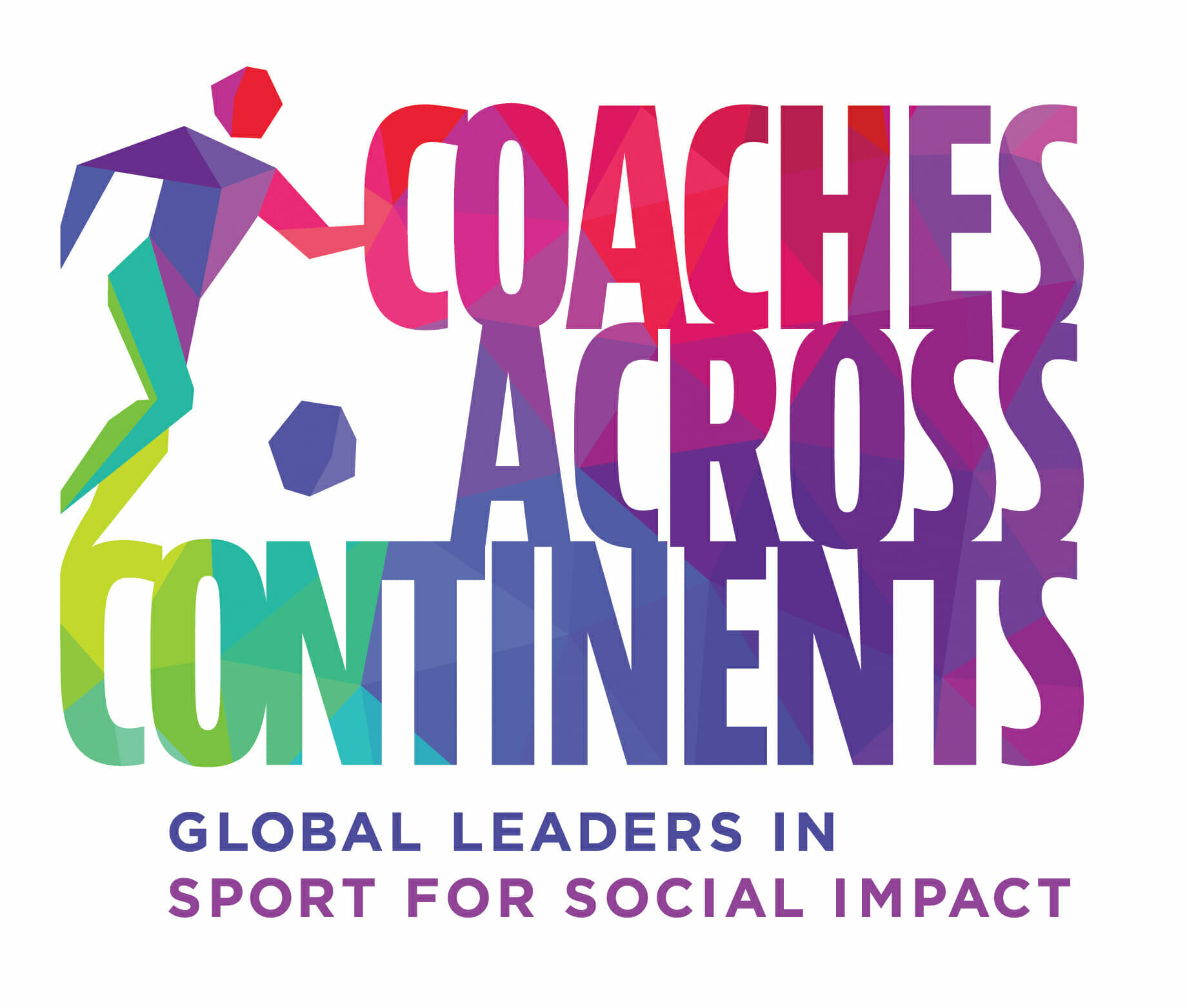 The Extra Mile
Global Community. Local impact.  
This year we are continuing our partnership with Coaches Across Continents and every mile run with contribute towards raising a USD$30,000 donation by the end of the event.
Coaches Across Continents provide year-round consultancy, leader training, and play-based curriculum to Governments, foundations, corporations and community-based organisations on designing and delivering Purposeful Play programs which address the United Nations Sustainable Development Goals. They are multi-award winning, and work in over 56 countries which impact over 16 million youth. In Sydney they work with community partner Football United to provide opportunities in sports and education to at-risk refugees and displaced people.
We also encourage all participants to go The Extra Mile beyond their participation, and register for our free-to-access Bloomberg Square Mile Virtual Club, where every point earned through your activity will further contribute to making a lasting and tangible impact at a global level.