Global cause. Local impact. #RunForYourCity
The next 'LIVE' race of the Bloomberg Square Mile Relay in Tokyo will take place in 2021. However, in 2020 you can still Run For Your City!
We have created a Virtual Club to ensure you and our whole global community of corporate participants can still go The Extra Mile in their city and run, jog or walk as a team to help unlock up to US$300,000 in vital funds for The Extra Mile partner charities around the world, to help them respond to the Coronavirus pandemic or address inequality issues.
Access is fully complimentary, the state-of-the-art platform is easy-to-use, you can compete against other companies in virtual races and challenges and you will be helping earn donations for your city!
Further announcements for the 2021 Bloomberg Square Mile Relay Tokyo will be made at a later date but we look forward to hosting the 'LIVE' races again, at a time when the race will be more important than ever in getting teams of employees back together and improving their health and well-being, whilst still supporting the local communities and delivering lasting impact through The Extra Mile programme. If you are new to this ultimate corporate relay race, then please register your interest.
In the meantime, make sure you sign up to our Virtual Club and start unlocking charitable funds for your city!
Who competed?
All Companies
Proudly sponsored by: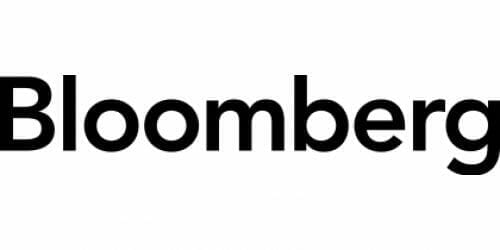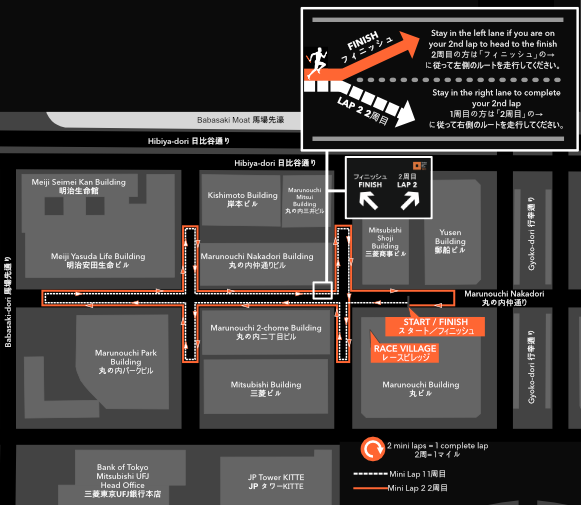 Runners will race each other for position as they navigate tight turns and sharp bends on a unique one-mile (1.6km) route, synonymous with the Bloomberg Square Mile Relay. The Tokyo skyline will provide a dramatic backdrop to a route that will not only challenge returning runners on the start line, but also offers a unique, fun and exciting race for first-time participants.
IMPORTANT INFORMATION – every runner must complete two mini laps of the course to have run 1 complete full lap. There is a clear split point indicated on the course where runners should either continue with their second mini lap if they have only run one mini lap or proceed to the finish line if they have run mini two laps. Failure for a runner to complete two mini laps (1 complete full lap) will result in an incomplete full lap and an automatic 10 minute penalty will be added to the runners existing time e.g. if a runner only completes one mini lap in 3 minutes and fails to complete their second mini lap, their total complete full lap time will be 13 minutes.
5:30 pm
Captains arrive to register and collect baton
6:00 pm
Team members to have arrived
6:30 pm
Official Race Briefing
6:45 pm
Official race warm-up
6:55 pm
First runners ready in race pens
8:30 pm
Race finishes (approx)
8:45 pm
The Extra Mile & Awards Ceremony
10:00 pm
Race Village closes
Check out the highlights from last year's race: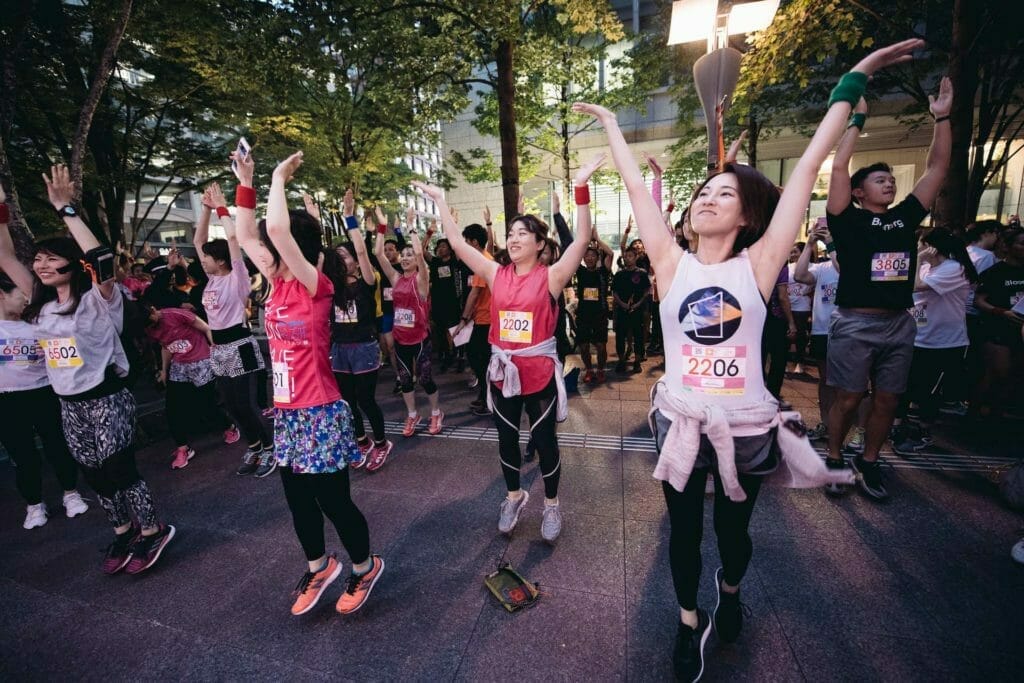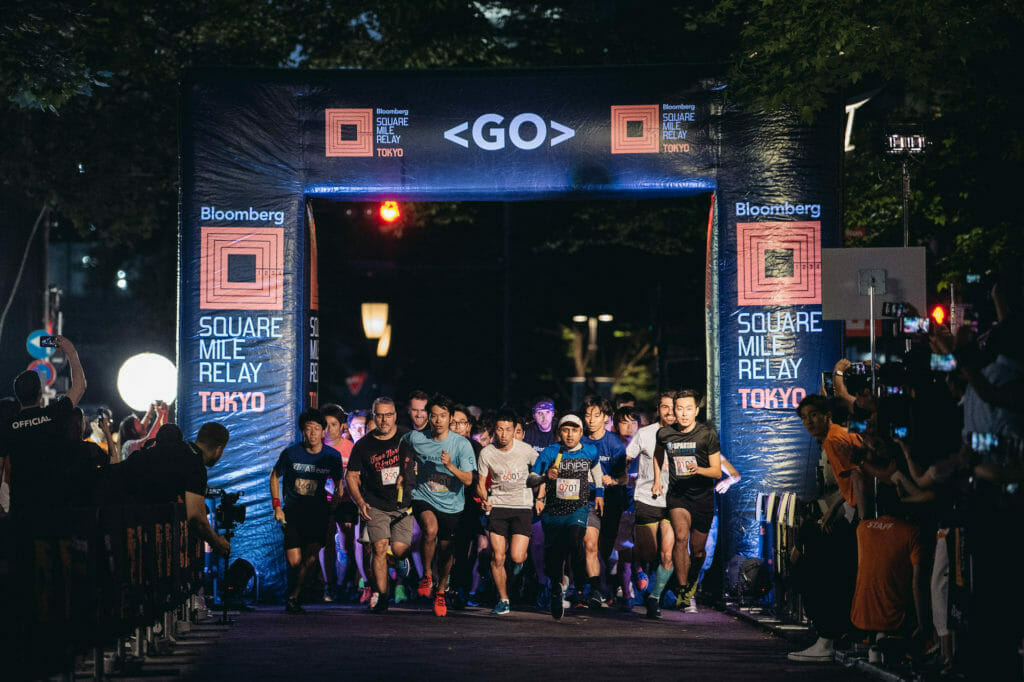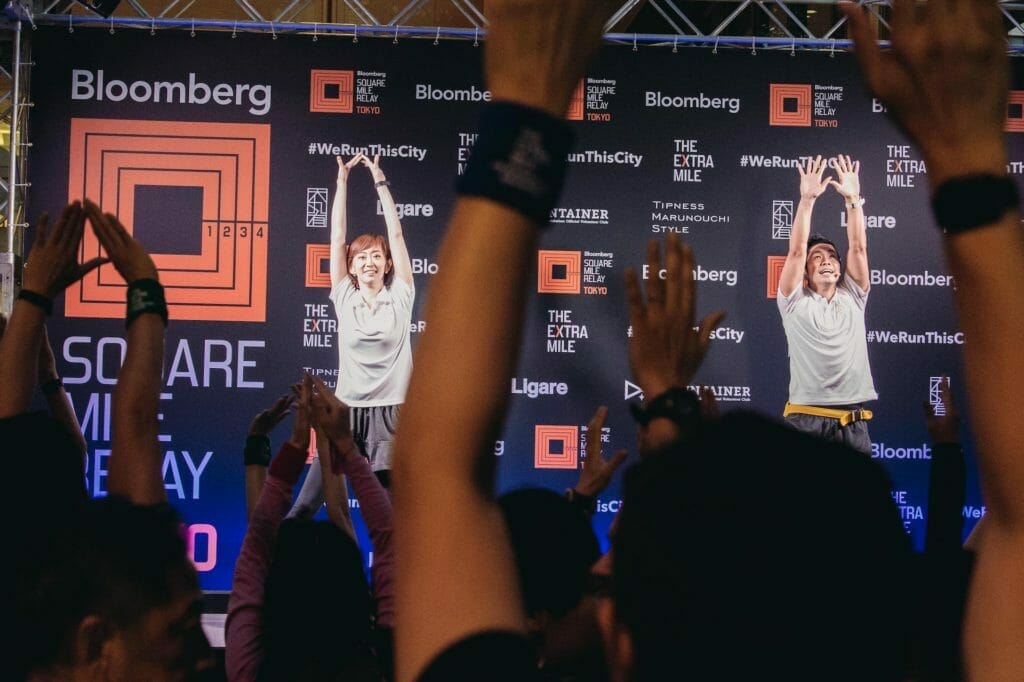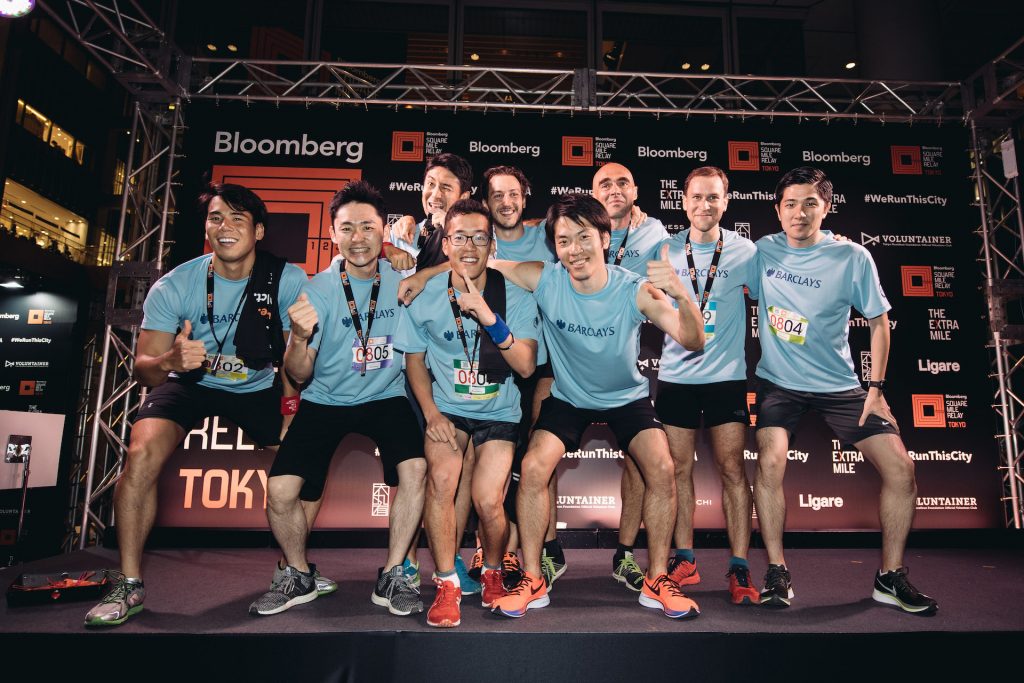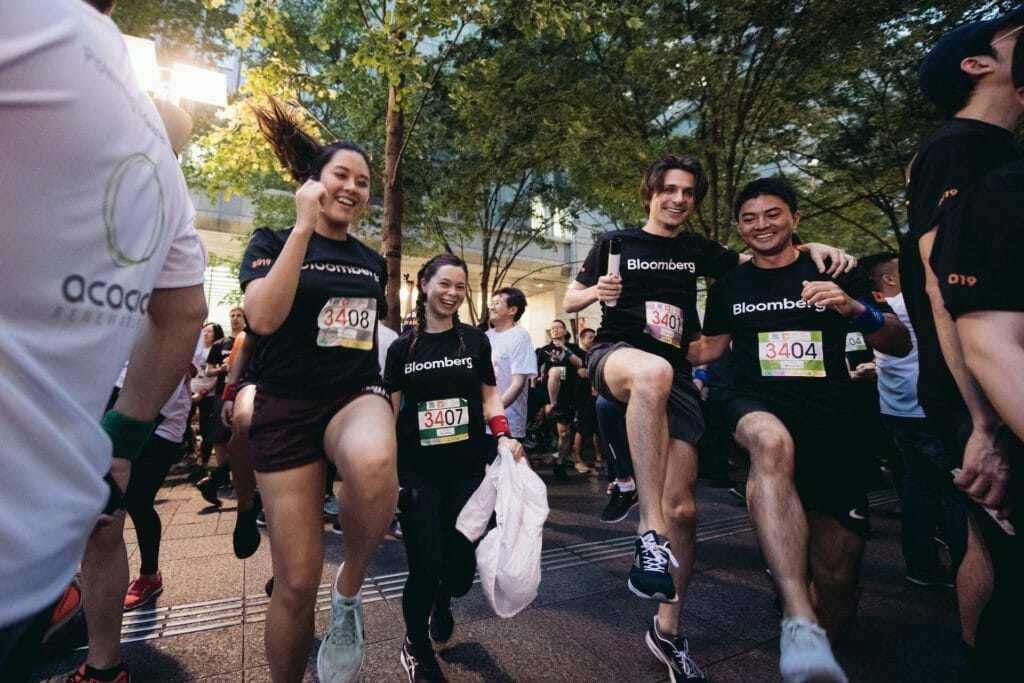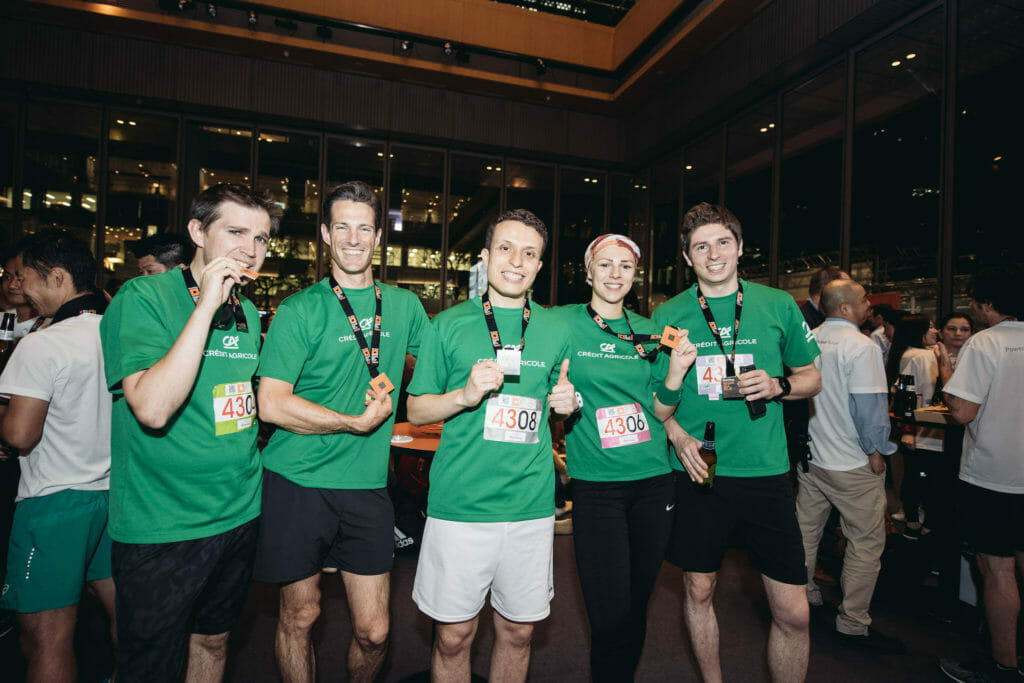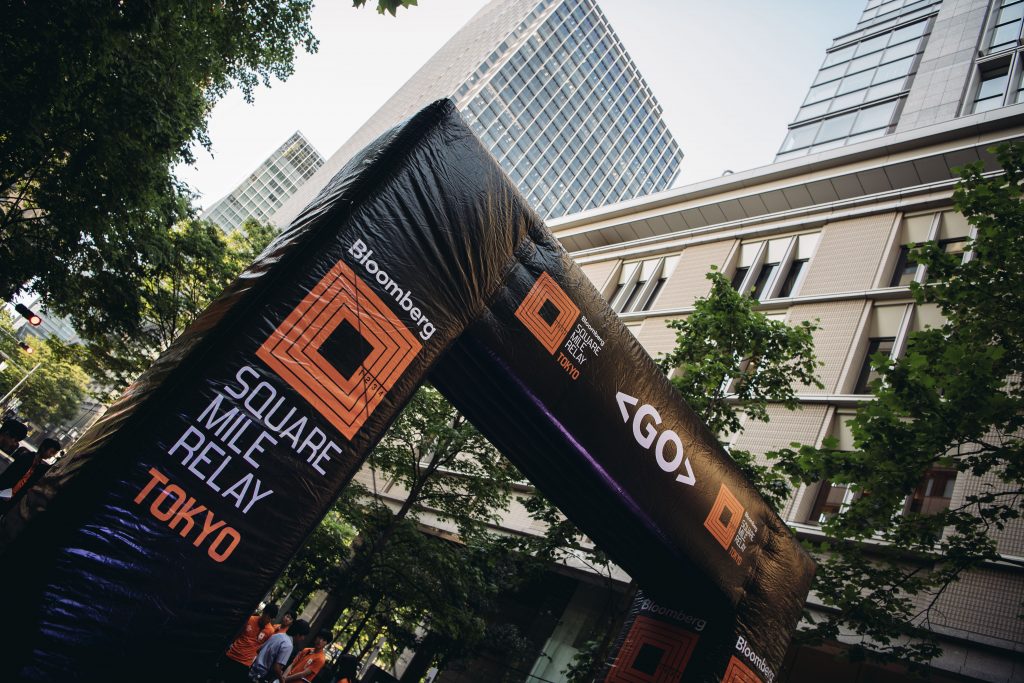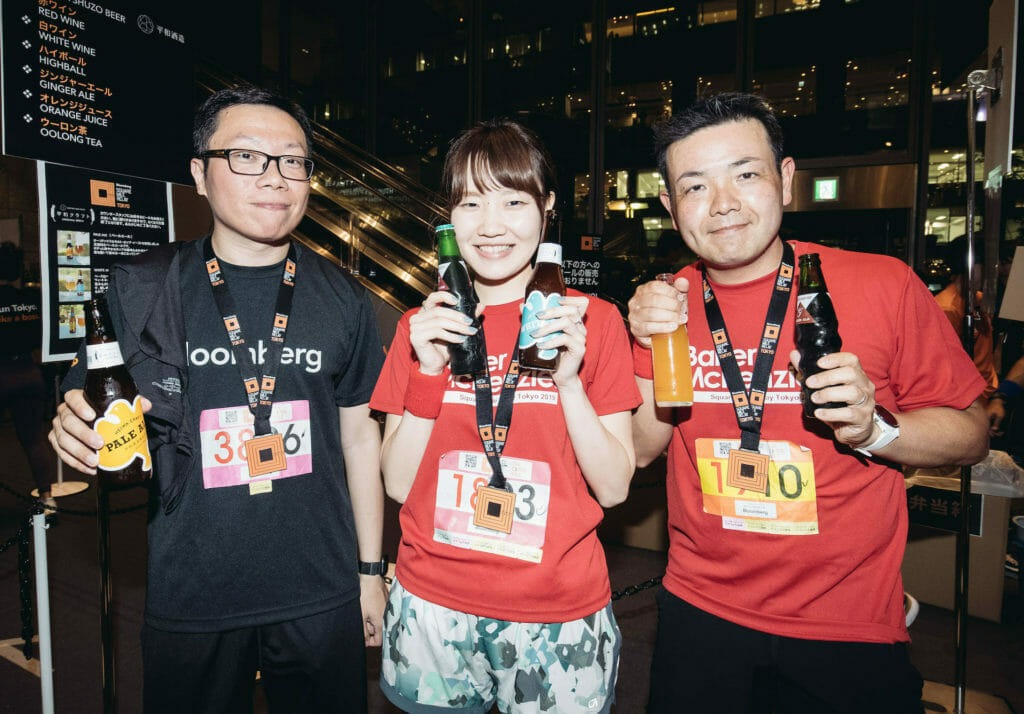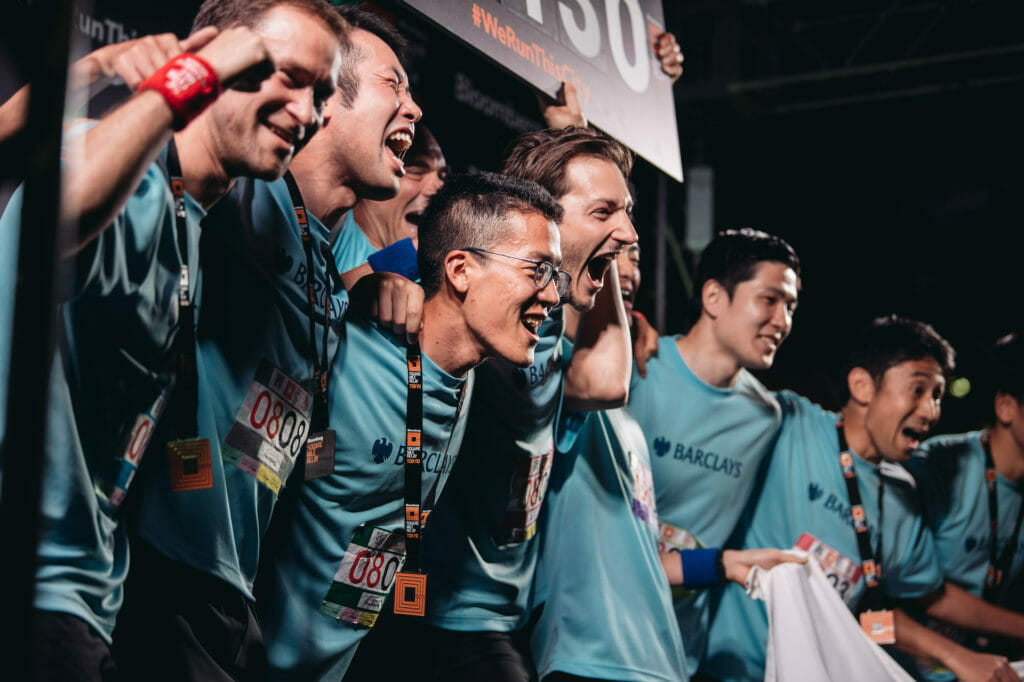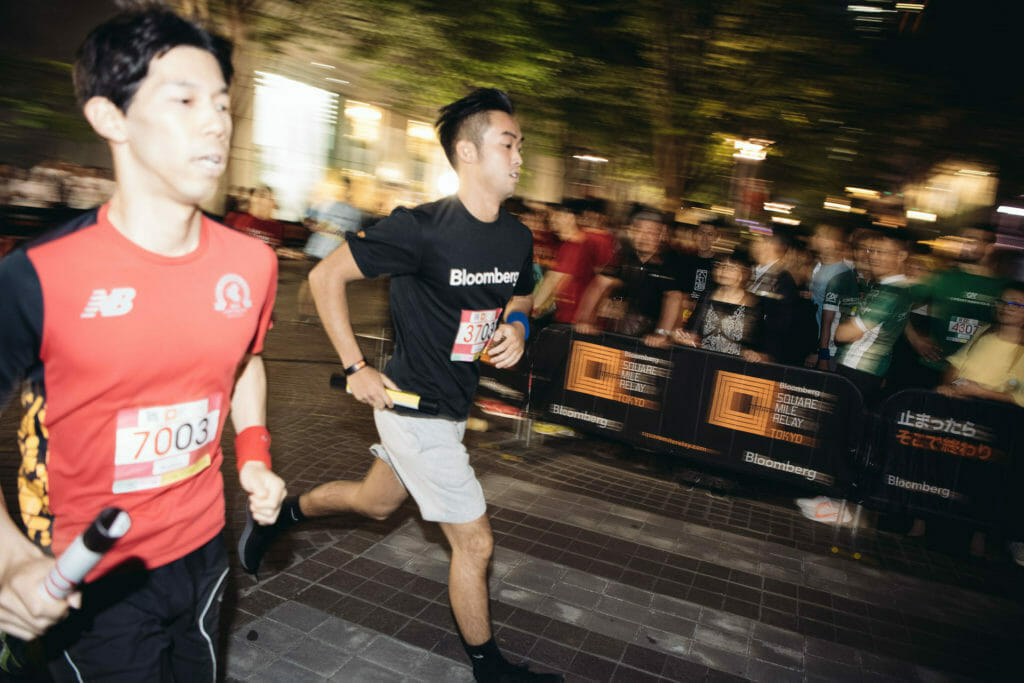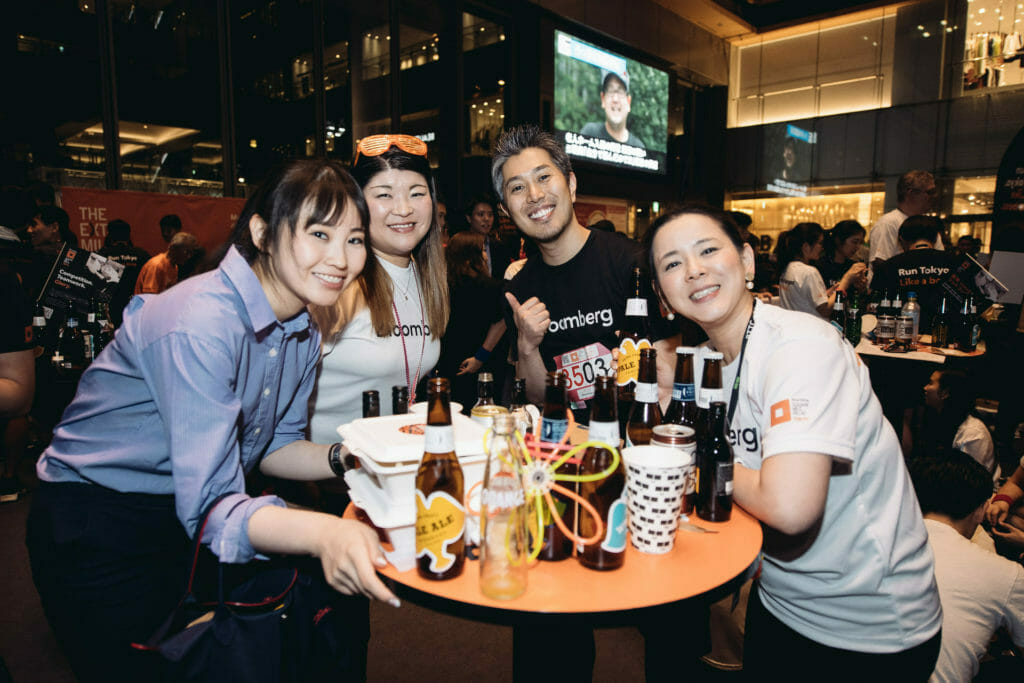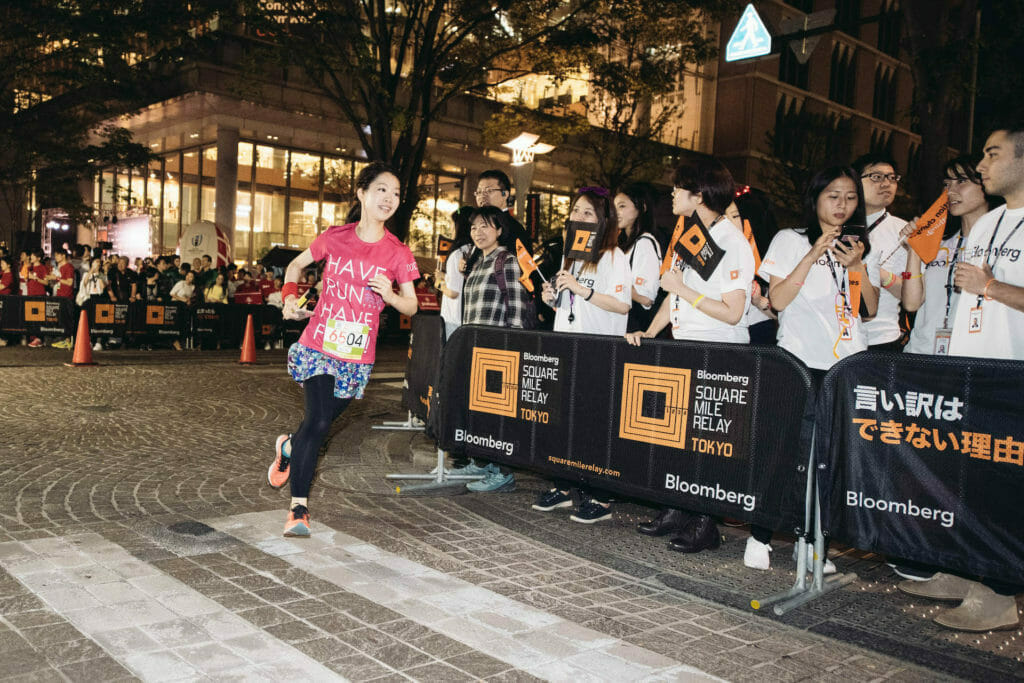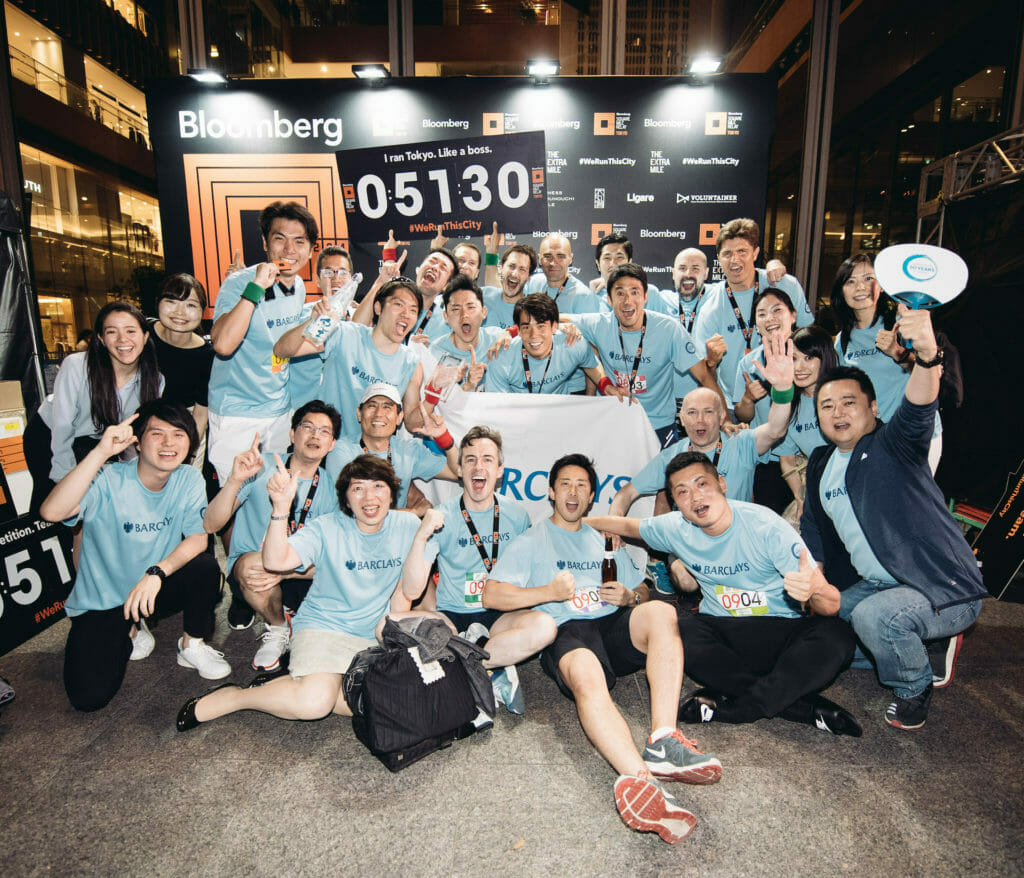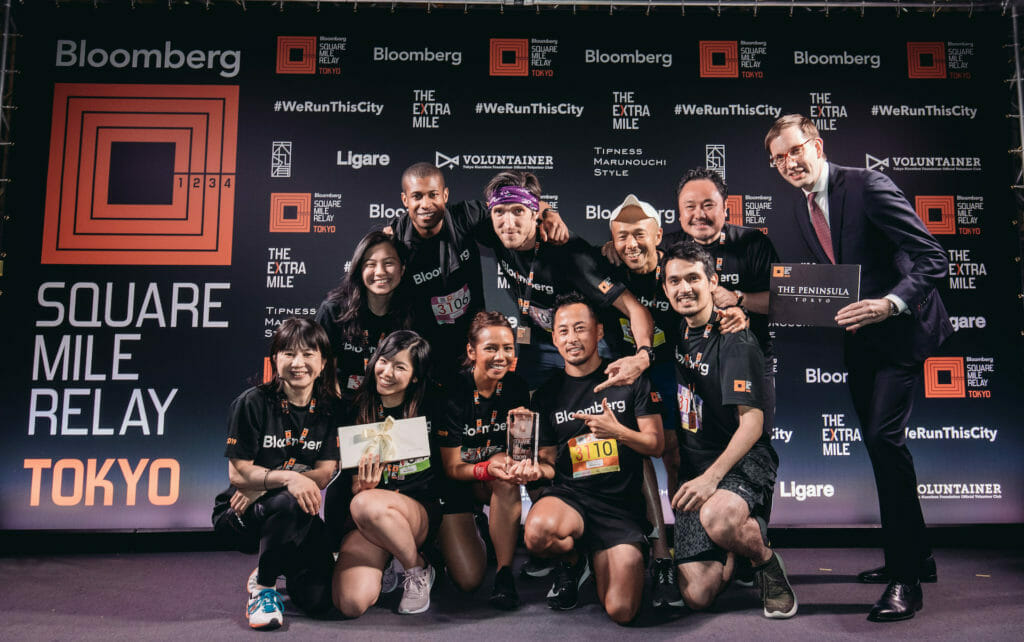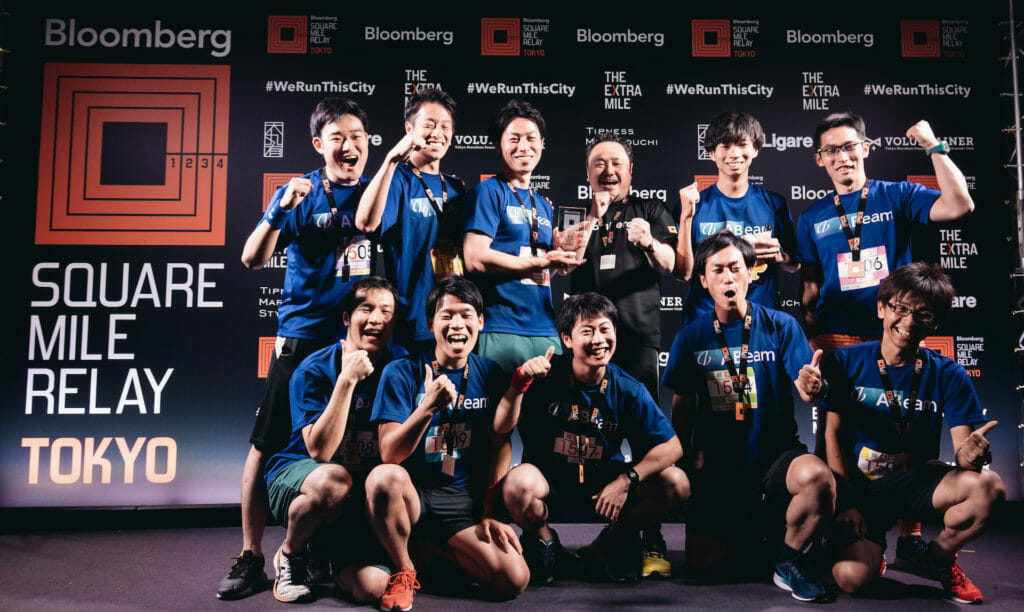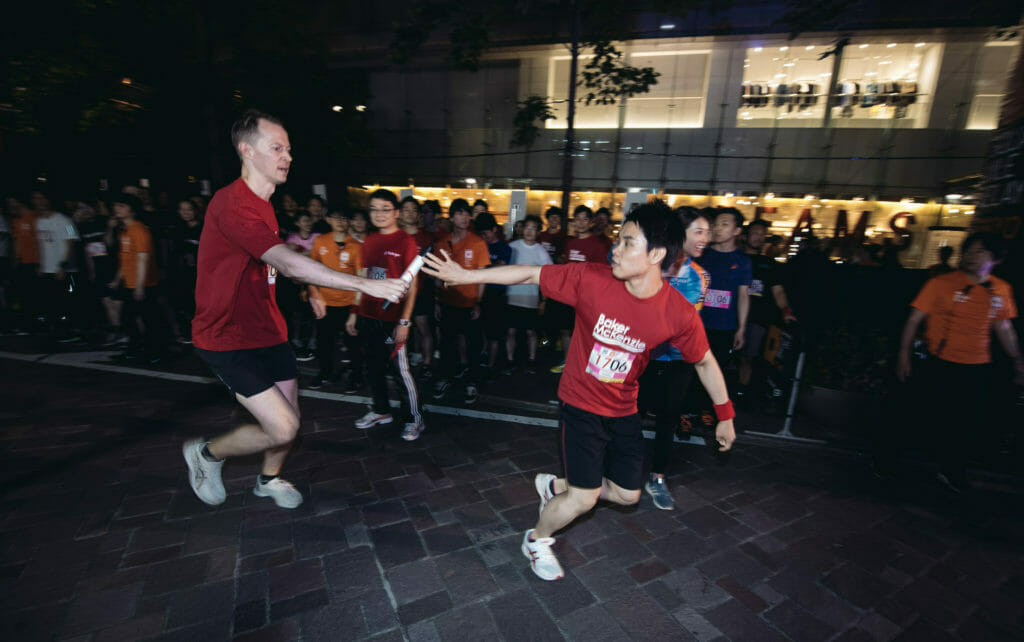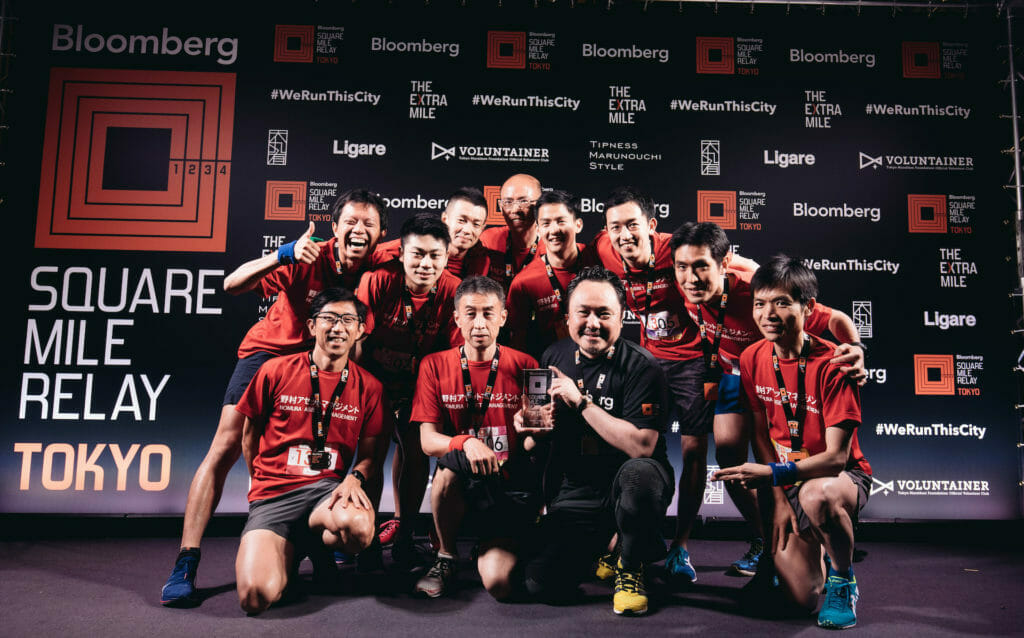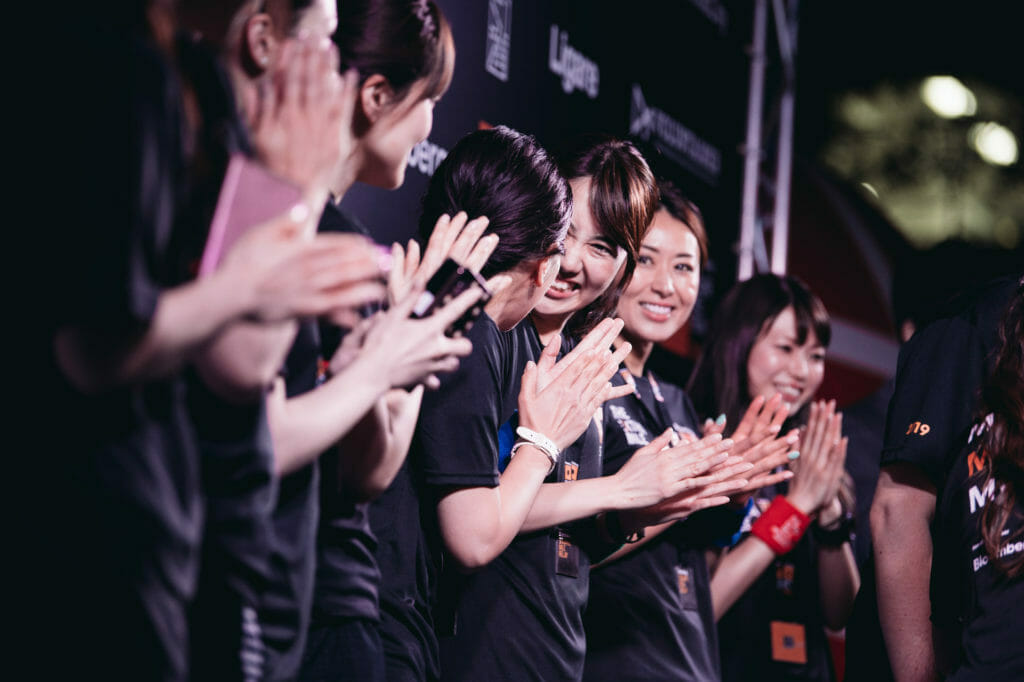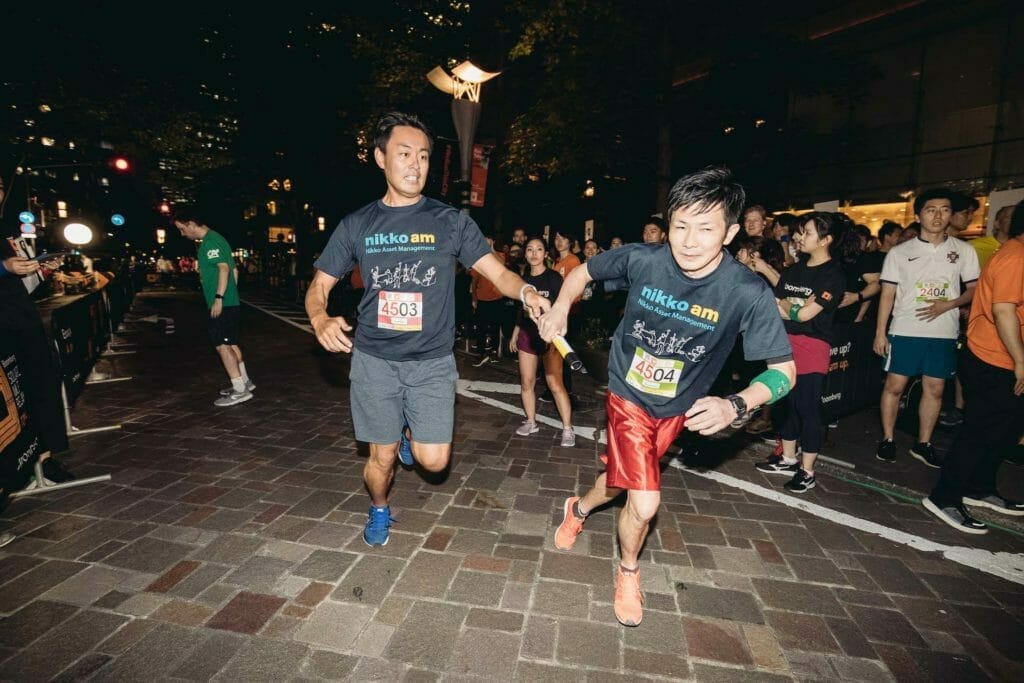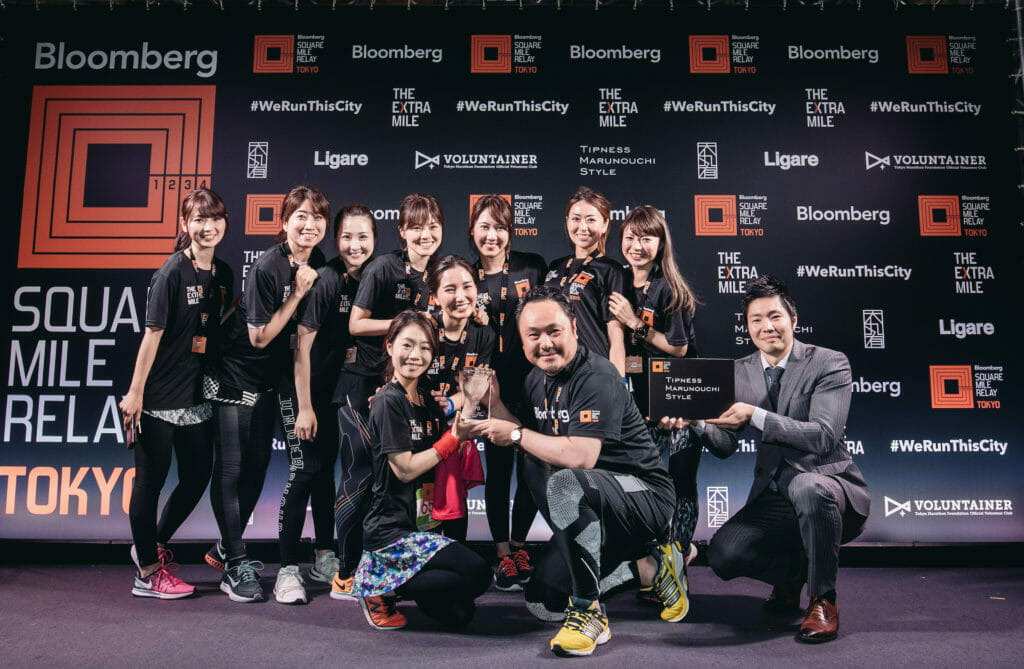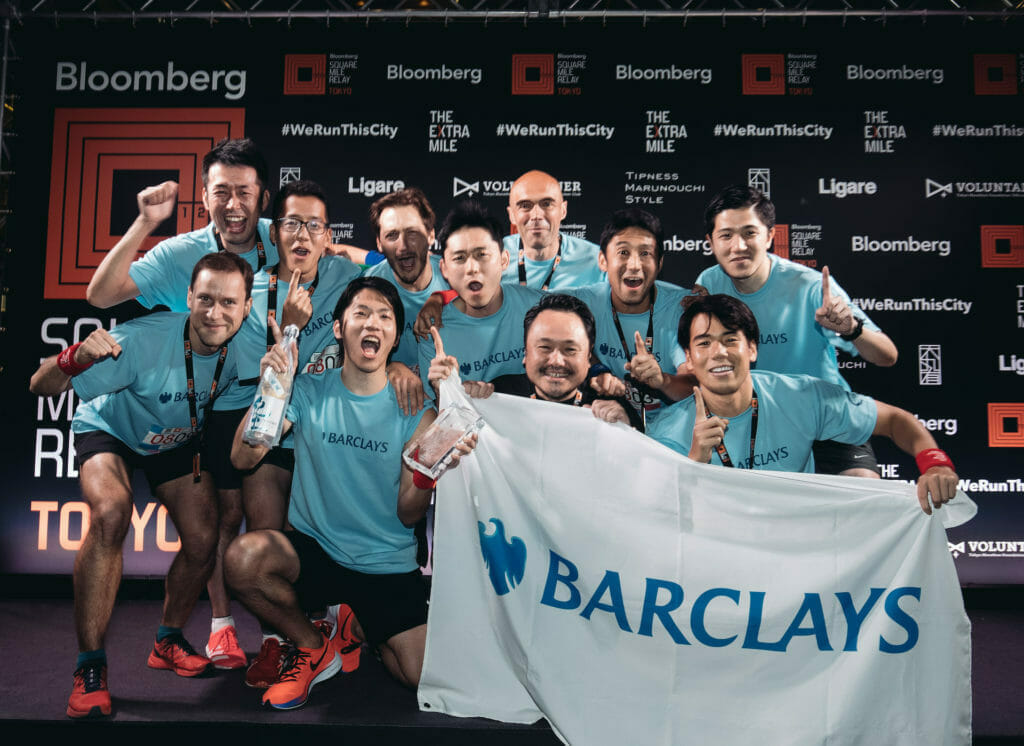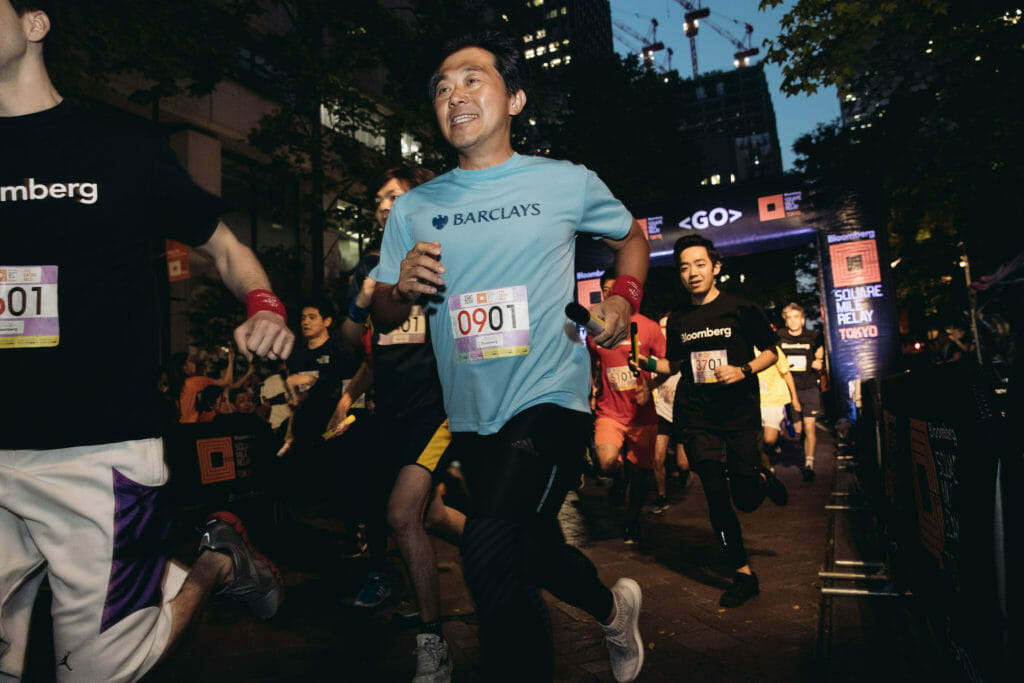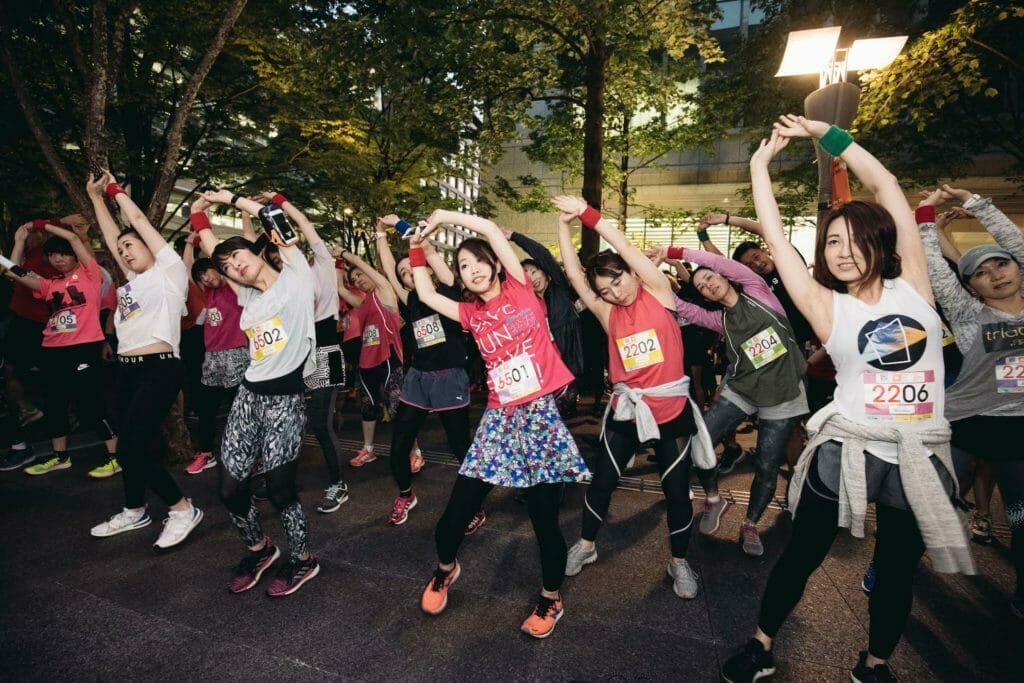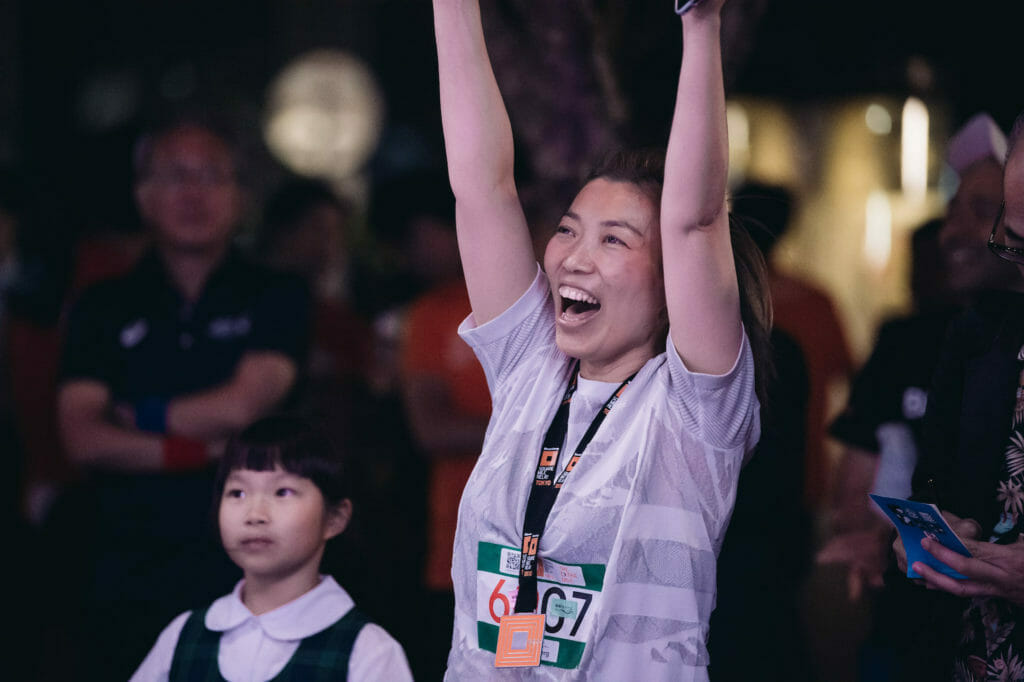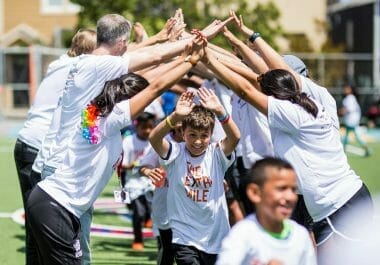 The Extra Mile helps participants of the Bloomberg Square Mile Relay contribute to their city in a bigger, better way.
Simply by participating in the race, 25% of your team's race fee will be donated to The Extra Mile program in Tokyo, which will use the power of sport and physical activity to address a social challenge.
The best part is, you get to help choose where those funds go by choosing which cause you care about the most and running for it.