Choose a race. Create a team. Run your city!
Enter Now
We are committed to delivering sustainable races around the world, reducing our waste and taking responsibility for our environmental impact in every city we run.
We continually review our practices across the global race series to ensure our events are as sustainable as possible. Here's how:
Saying no to plastic water bottles:
One of the biggest wastes at running events are plastic water bottles. But we run ours differently. We have successfully removed all single-use plastic bottles from all of our races and replaced these with alternatives such as premium branded reusable bottles, refill water tanks and boxed water cartons that are made from recyclable, biodegradable paper.
To put this is in perspective, that's over 15,000 plastic bottles that are no longer being used at our races.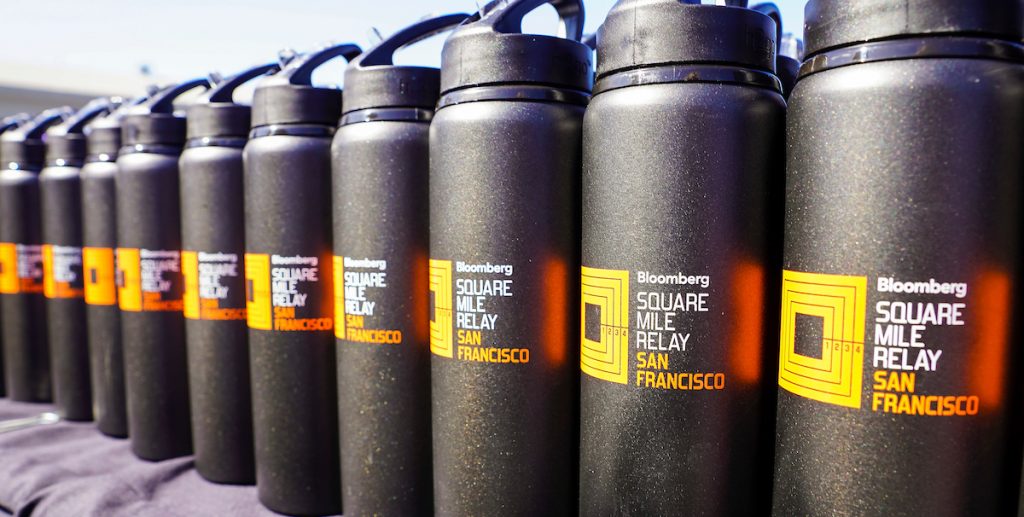 Ditching plastic packaging:
We're going beyond eliminating just plastic water bottles and are working with our suppliers to try and ensure that all finisher t-shirts, race medals and other event premiums are not individually wrapped in plastic.
We're working closely with our catering suppliers to avoid or significantly reduce the number of plastic items used in our food packaging. Where possible, plastic cutlery is being replaced with wooden or compostable alternatives, and food packaging is being changed to 100% recyclable or compostable materials.
Reducing waste through recycling:
Food
In cities where food is widely composted, we will provide dedicated food waste/compostable bins in our Race Villages with clear instructions for use, so our runners can help us to be more sustainable as well where possible.
Recycling and Dry Waste
We will provide a number of different recycling and waste bins at our races where available to try and ensure the waste is separated properly and can then be recycled and reused correctly at a local waste management facility.
In Mumbai, we worked with local sustainable waste management charity, Skrap, who helped us to ensure that over 96% of our event waste was reused, composted, donated or recycled.
Branding
Working closely with our suppliers, we ensure all possible branding is collected and reused for future events.  Where this is not possible, these items are recycled by our supplier.
Runner Medals
The participant medals for 2020 will be made from post-consumer recycled metal and the lanyards from bamboo.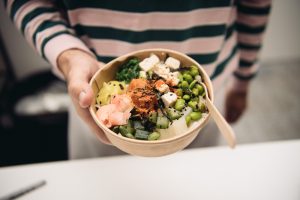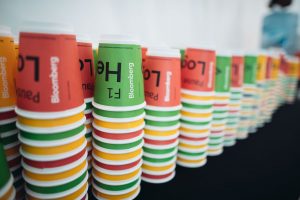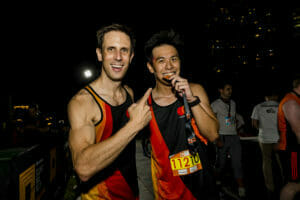 Going local:
Since the beginning, we've been committed to using local suppliers for all our needs whenever necessary.
We've asked that our local caterers are providing runners with as much high-quality, locally sourced food as possible.
Offsetting our emissions:
In order to operate our races and maintain the high-quality event experience we are responsible for transport, logistics and power emissions. However, we are committed to reducing our emissions, increasing efficiencies and will offset our carbon footprint from each event.
For our 2019 global series, we have offset our carbon footprint from our core team travel to the race events with Forest Carbon, planting and maintaining woodlands in the UK to benefit the wider environment.
Making a social impact:
We are also proud to support the 12 cities that we run in through The Extra Mile, our charitable programme that gives runners the opportunity to give back to their local community. Each runner is able to run for a cause that addresses a social challenge they care most about, whilst 25% of their team entry fee is also donated to the local charity partner.
This is our commitment to making the world a better place. One race at a time.