Congratulations to all 700 runners that took on and completed the third edition of the Bloomberg Square Mile Relay in Tokyo - check out the full results here.
By taking part in the race, our runners went The Extra Mile for our charity partner, Special Olympics Nippon. JPY 2,200,000 has been donated to help fund a year-round project based on the winning cause – Education.
70 teams from Tokyo's biggest businesses took to the start line in the sold out-event but it was Barclays that took the title, completing their laps of the one-mile course in a time of 51:30 to lift the coveted trophy and become the 'fastest firm in the city'!
Competing fiercely for top spot were ABeam Impulse and Nomura Asset Management coming in just behind Barclays in a time of 52:46 and 52:55 respectively.
The winners of the inaugural 'Fastest Female Team' award in Tokyo was Anan in a time of 1:16:45.
Also victorious on the night was Bloomberg, Faster Than Your Internet, who beat 26 other mixed teams to walk away as the winners of the 'Fastest Mixed Team' award with a time of 57:52 and individually, the fastest runner on the night was Yoshinori Mera from adidias Japan, completing the one-mile route in an incredible time of 4:35.
Make sure you register your interest if you would like to take part in the Bloomberg Square Mile Relay Tokyo 2020.
Quem competiu?
All Companies
Proudly sponsored by: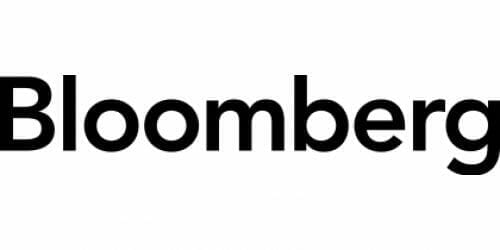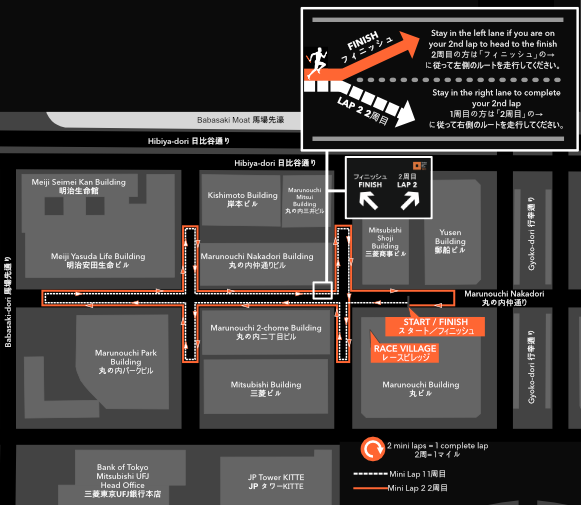 Runners will race each other for position as they navigate tight turns and sharp bends on a unique one-mile (1.6km) route, synonymous with the Bloomberg Square Mile Relay. The Tokyo skyline will provide a dramatic backdrop to a route that will not only challenge returning runners on the start line, but also offers a unique, fun and exciting race for first-time participants.
IMPORTANT INFORMATION – every runner must complete two mini laps of the course to have run 1 complete full lap. There is a clear split point indicated on the course where runners should either continue with their second mini lap if they have only run one mini lap, or proceed to the finish line if they have run two mini laps. Failure for a runner to complete two mini laps (1 complete full lap) will result in an incomplete full lap and an automatic 10 minute penalty will be added to the runner's existing time e.g. if a runner only completes one mini lap in 3 minutes and fails to complete their second mini lap, their total complete full lap time will be 13 minutes.
17:30:00
Captains arrive to register and collect baton
18:00:00
Team members to have arrived
18:30:00
Official race warm-up
18:45:00
Teams ready in race pens
19:00:00
Race finishes (approx)
20:30:00
The Extra Mile & Awards Ceremony
20:45:00
Race Village closes
22:00:00
Race Village closes
Check out the highlights from last year's race: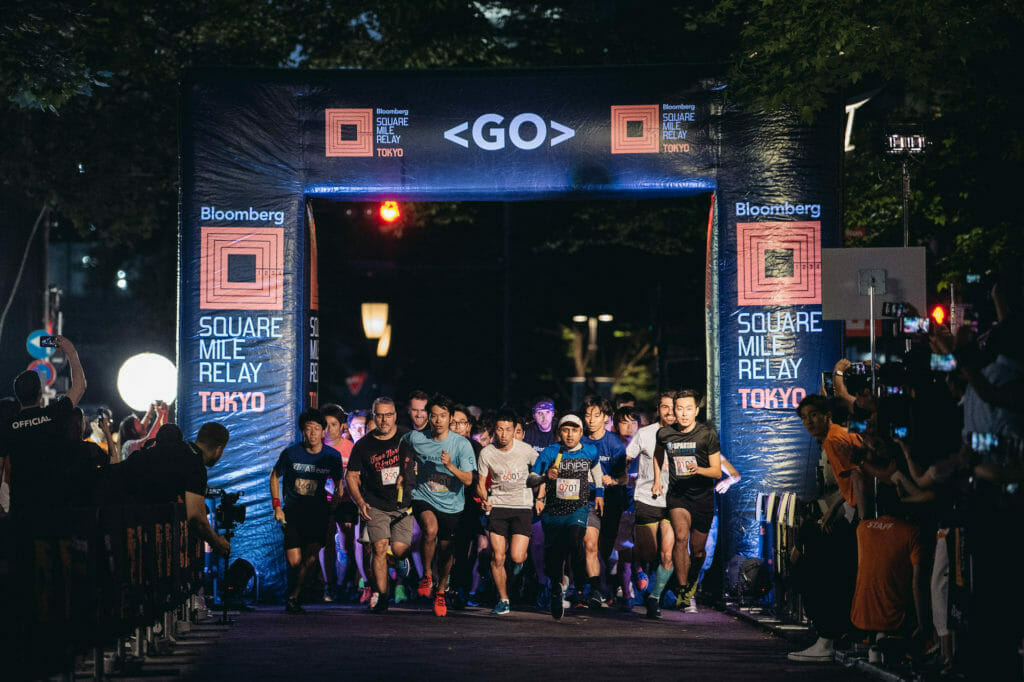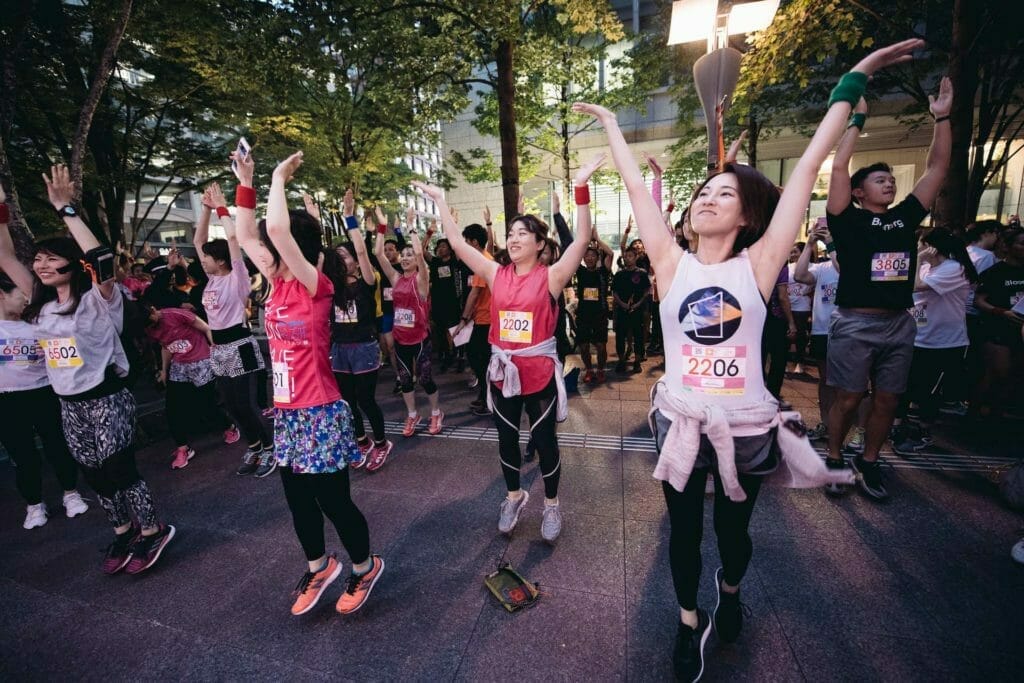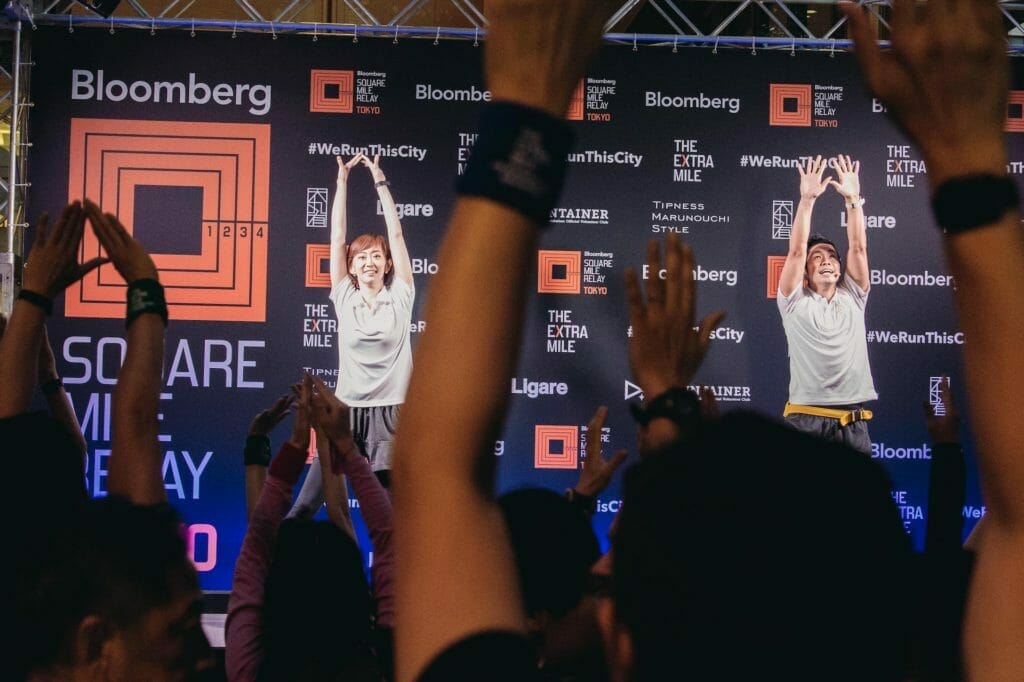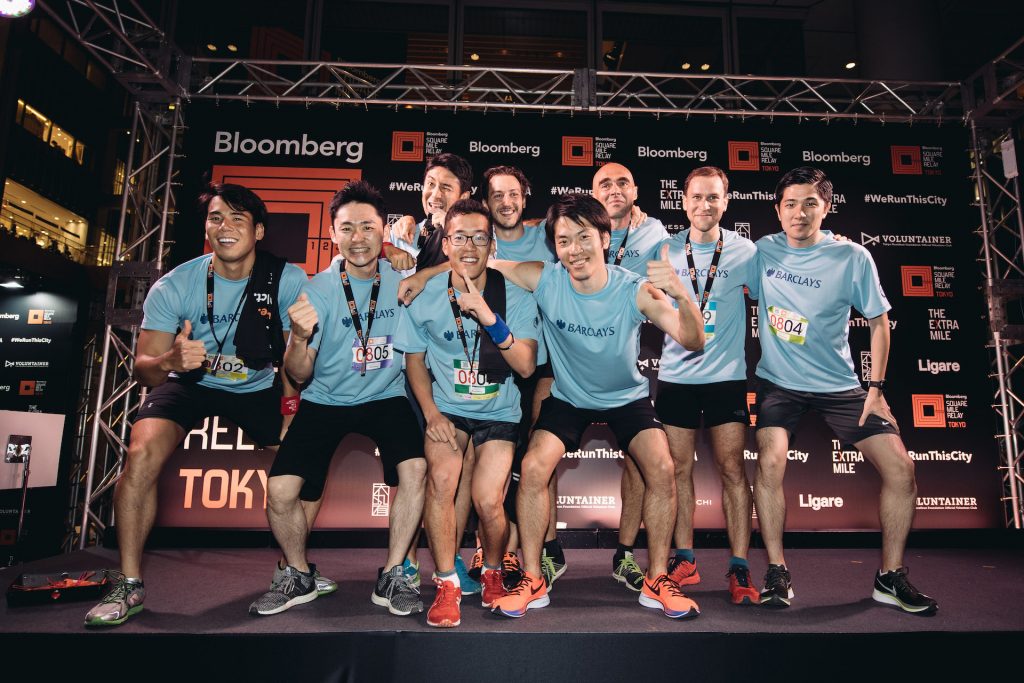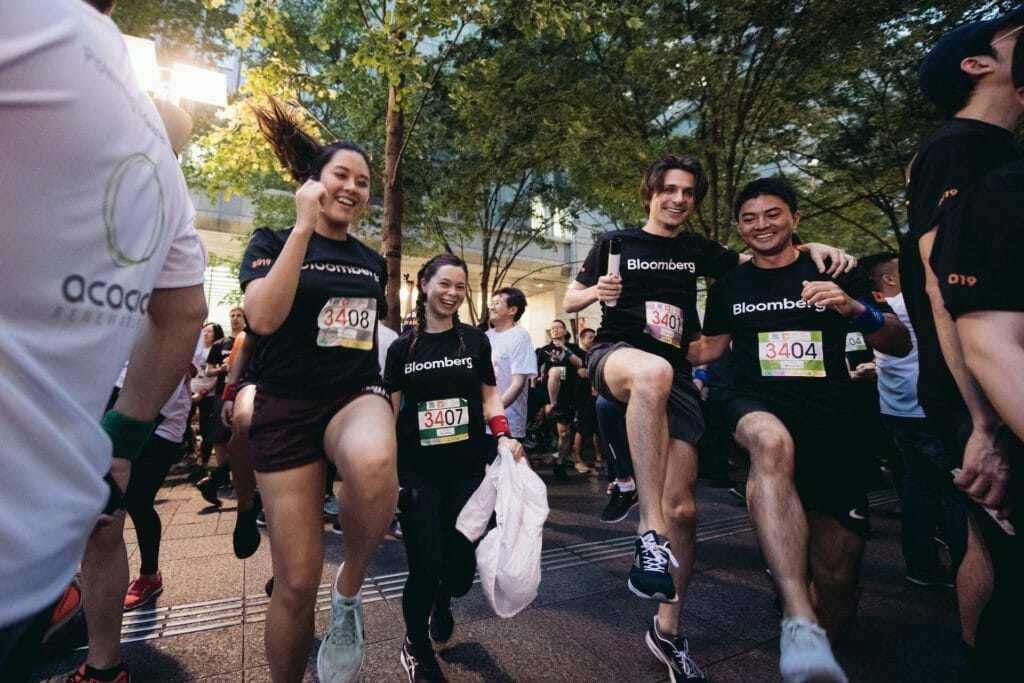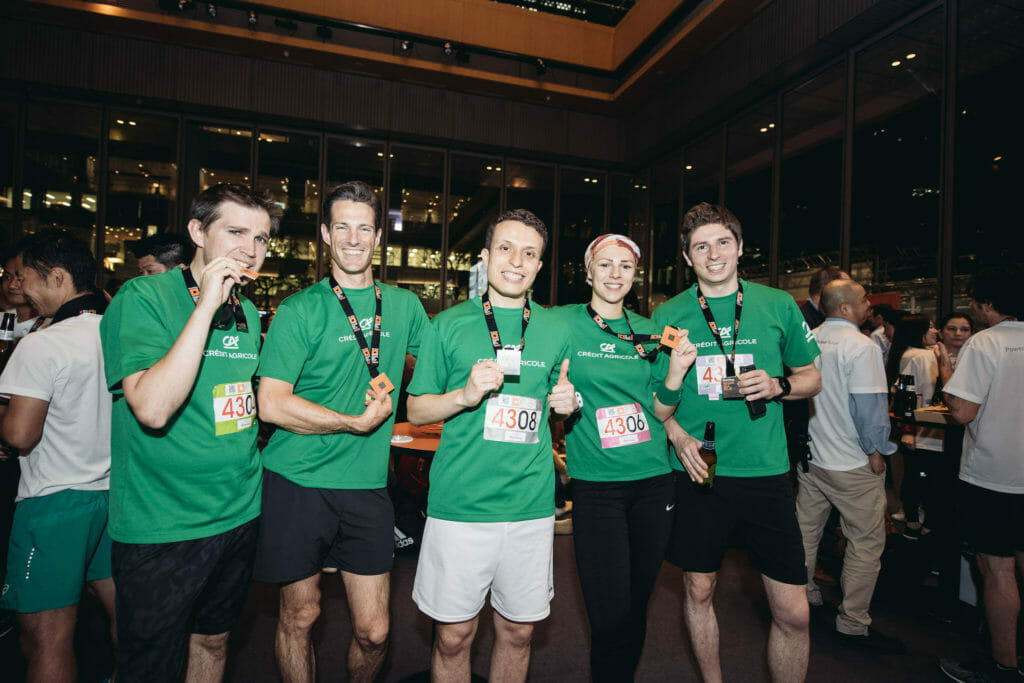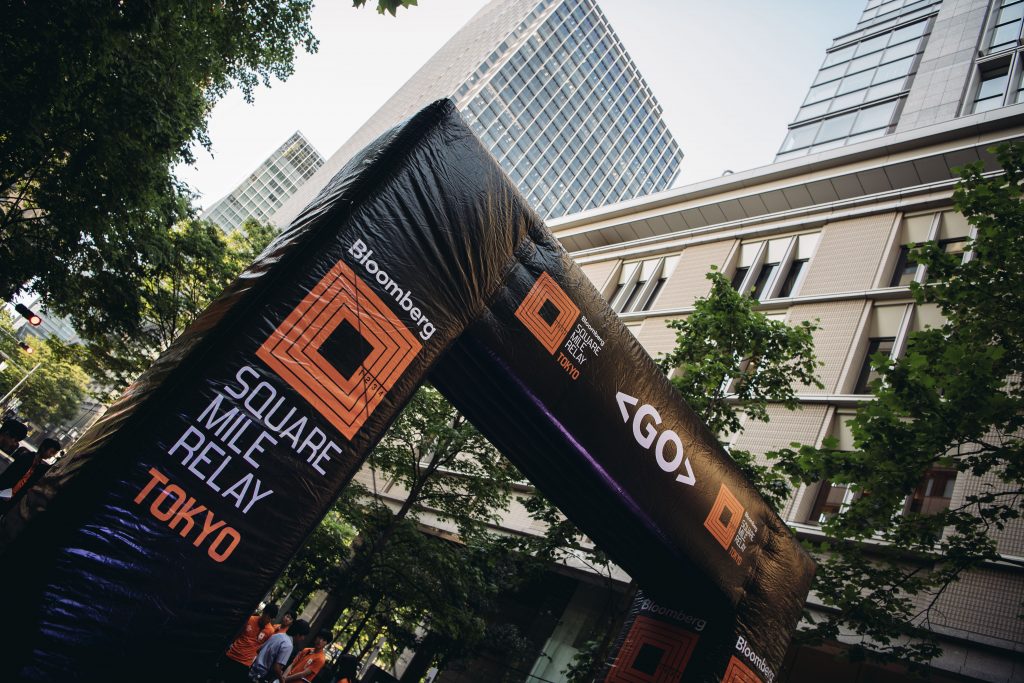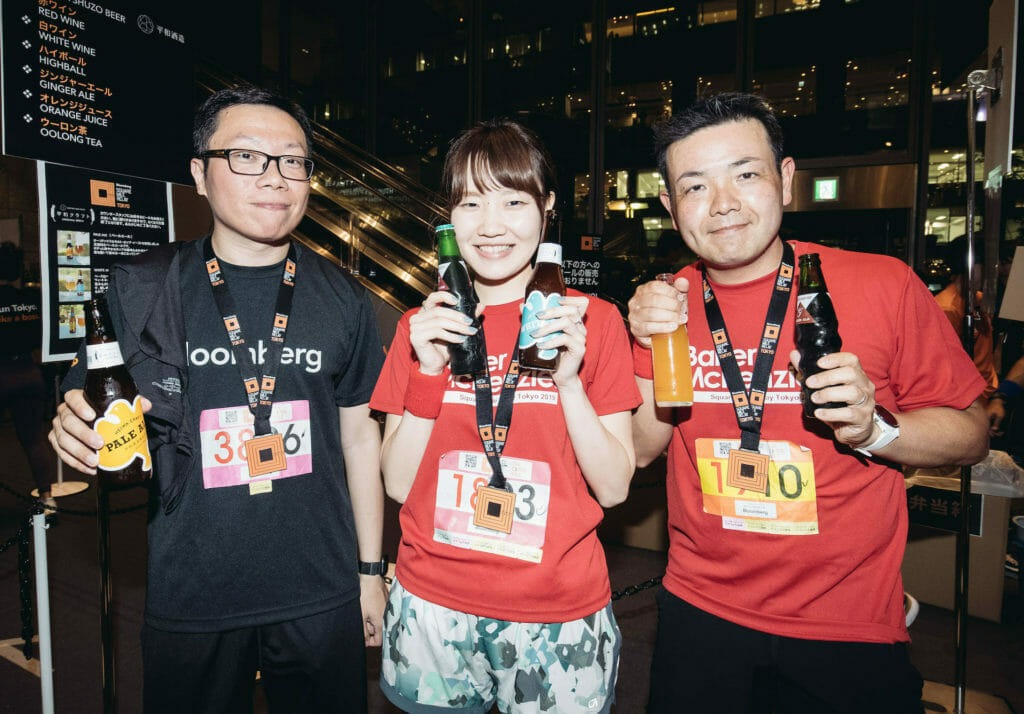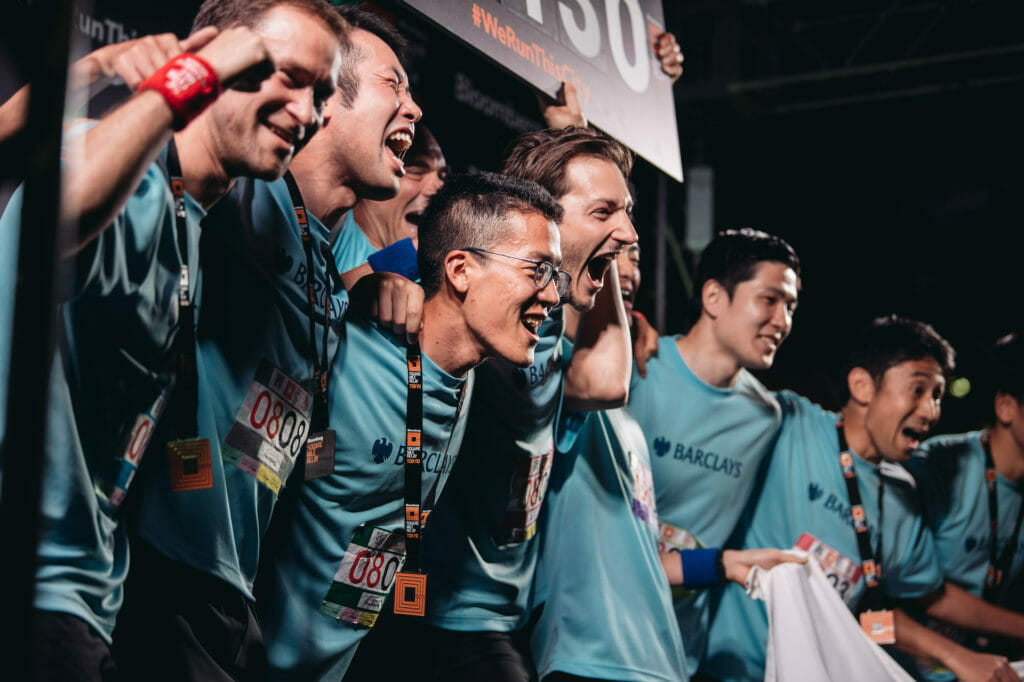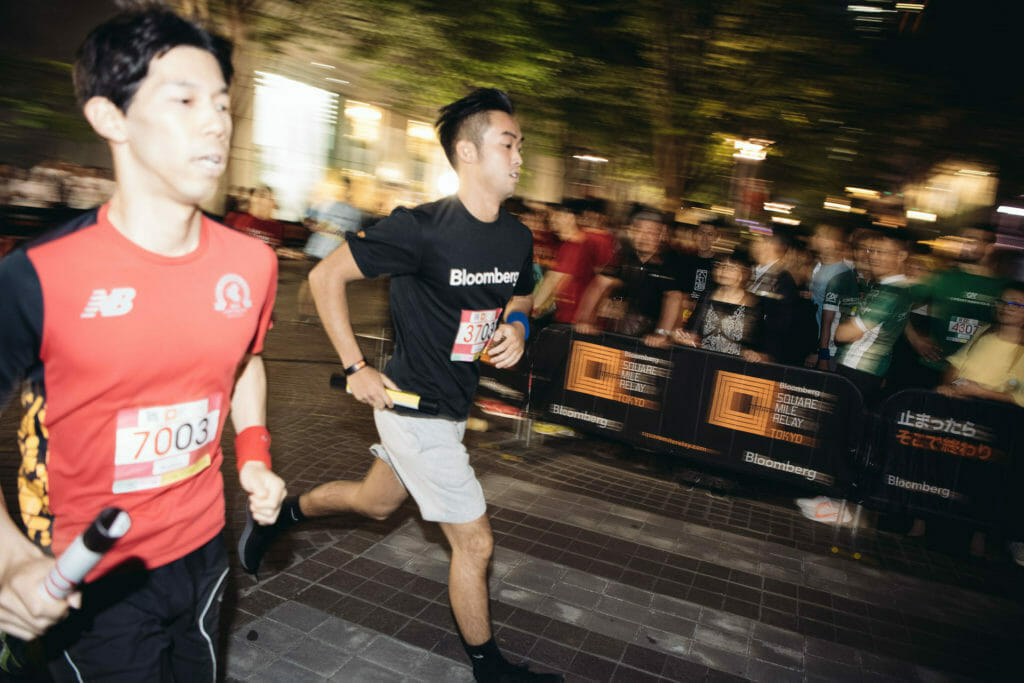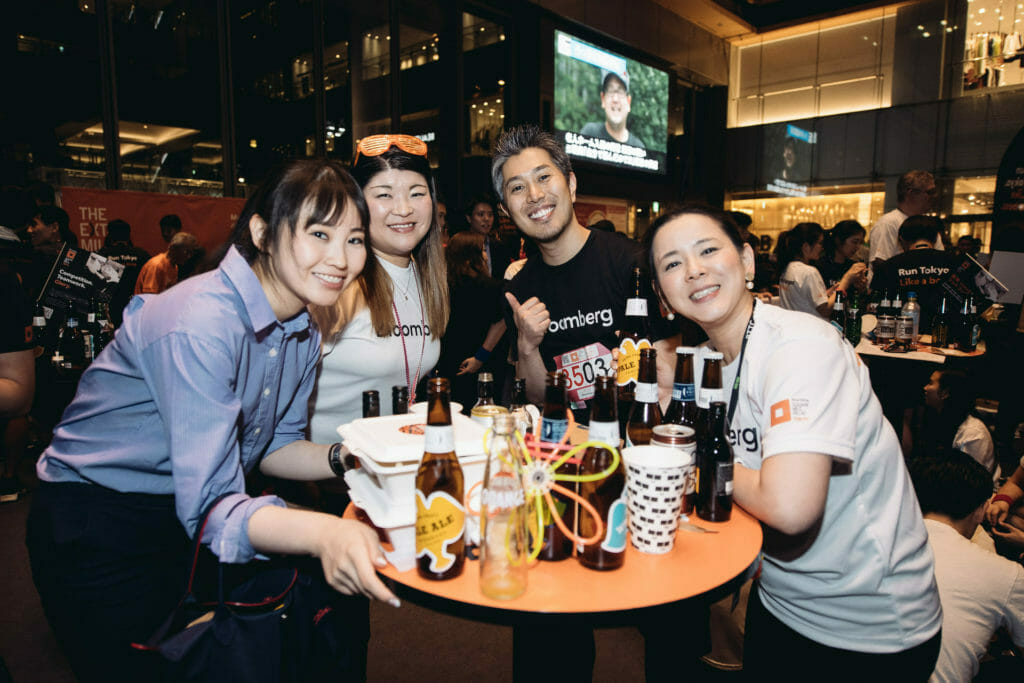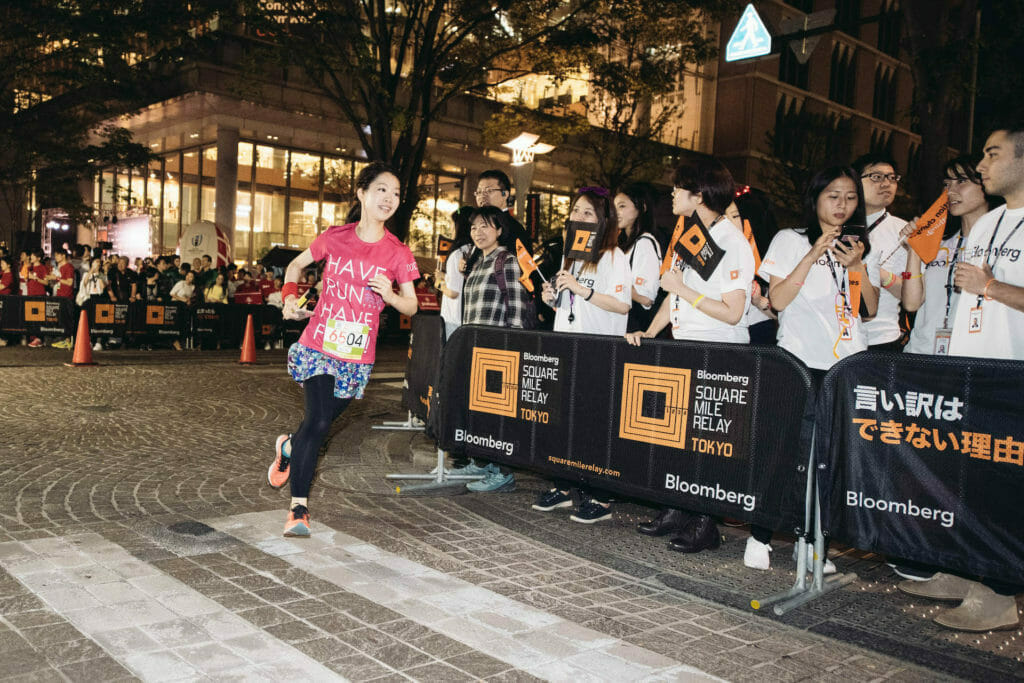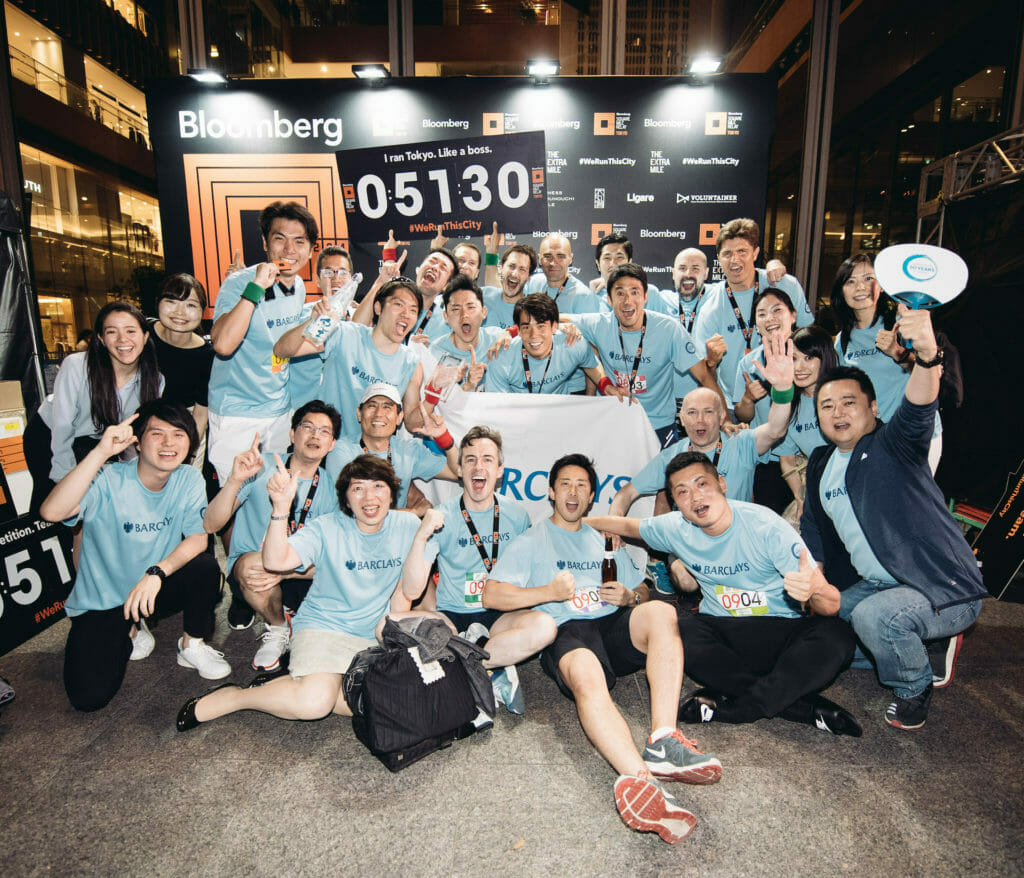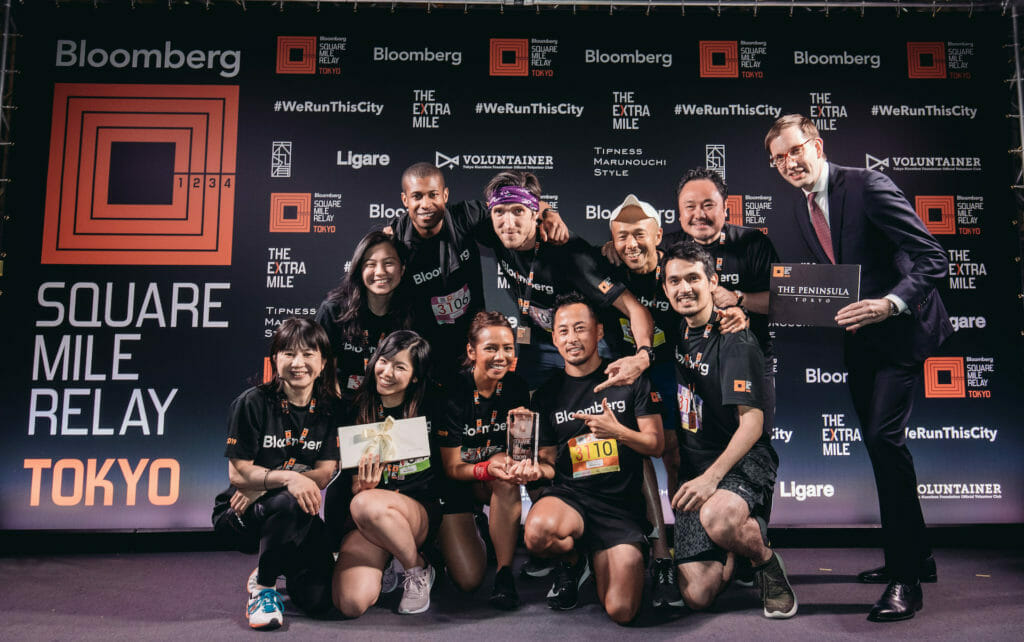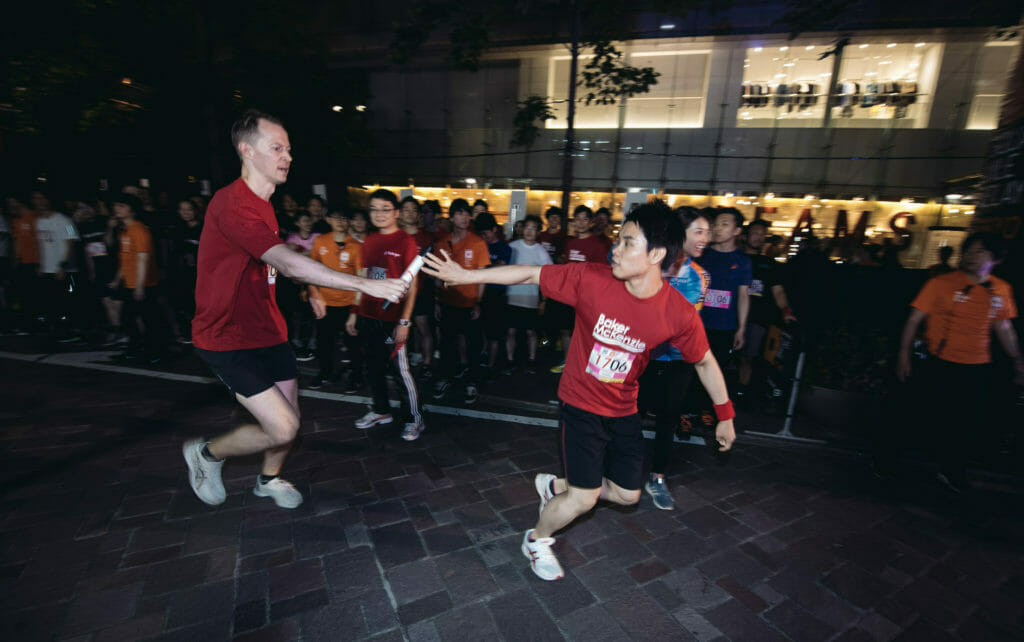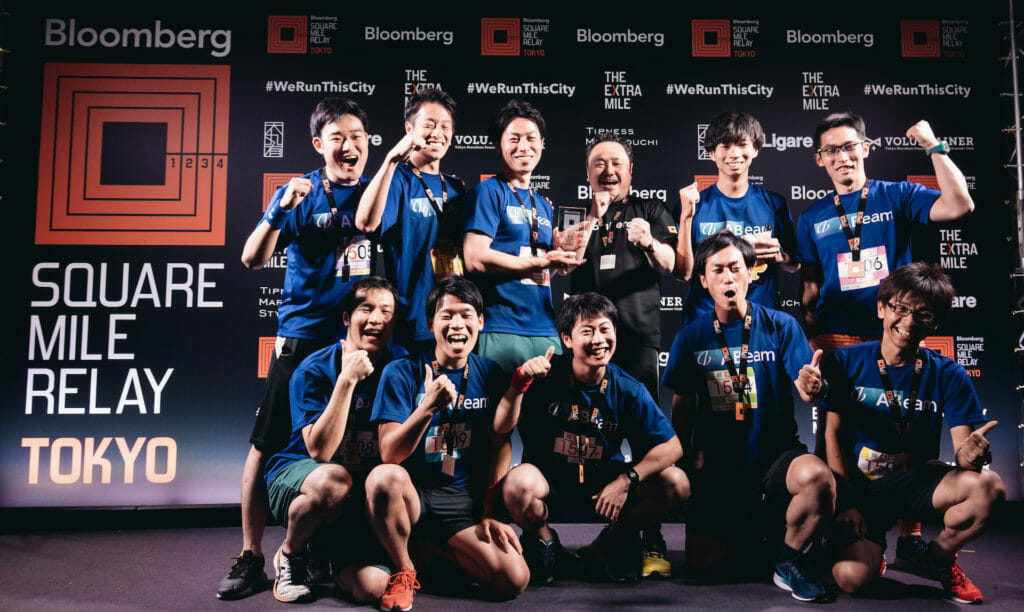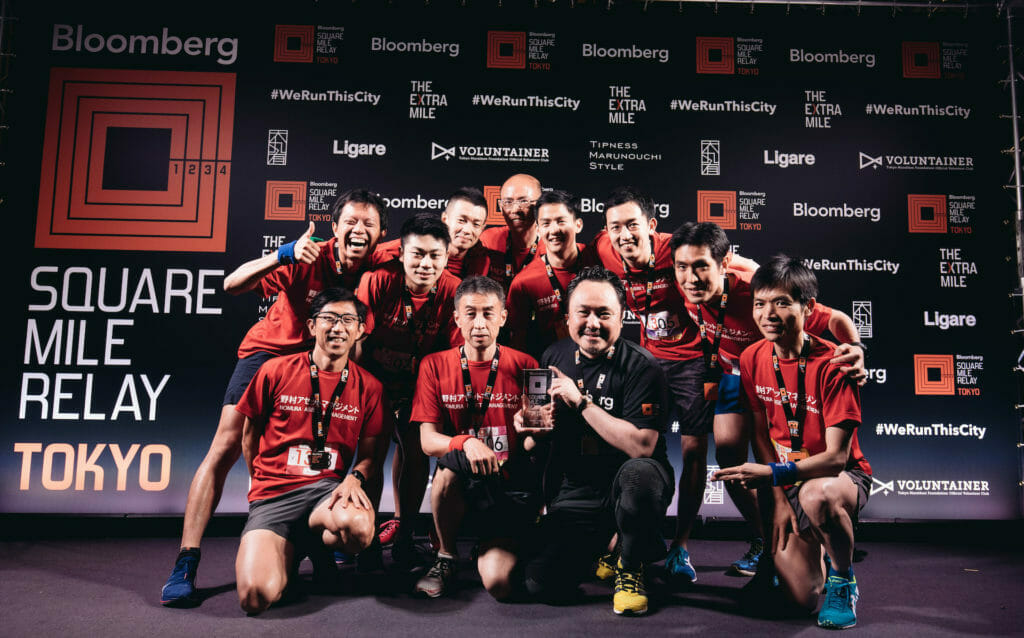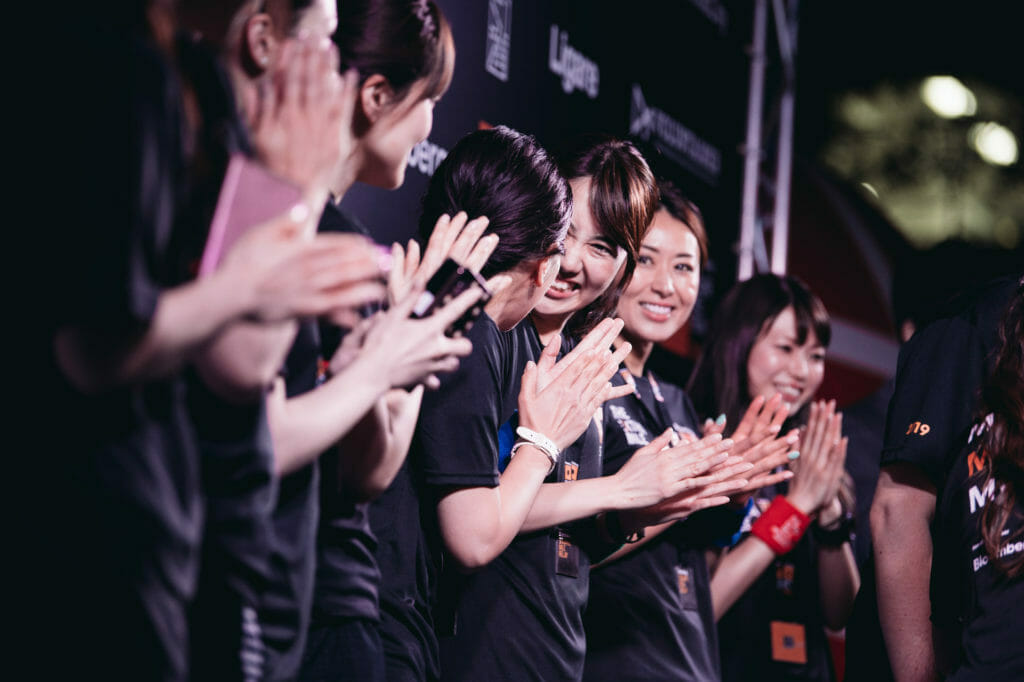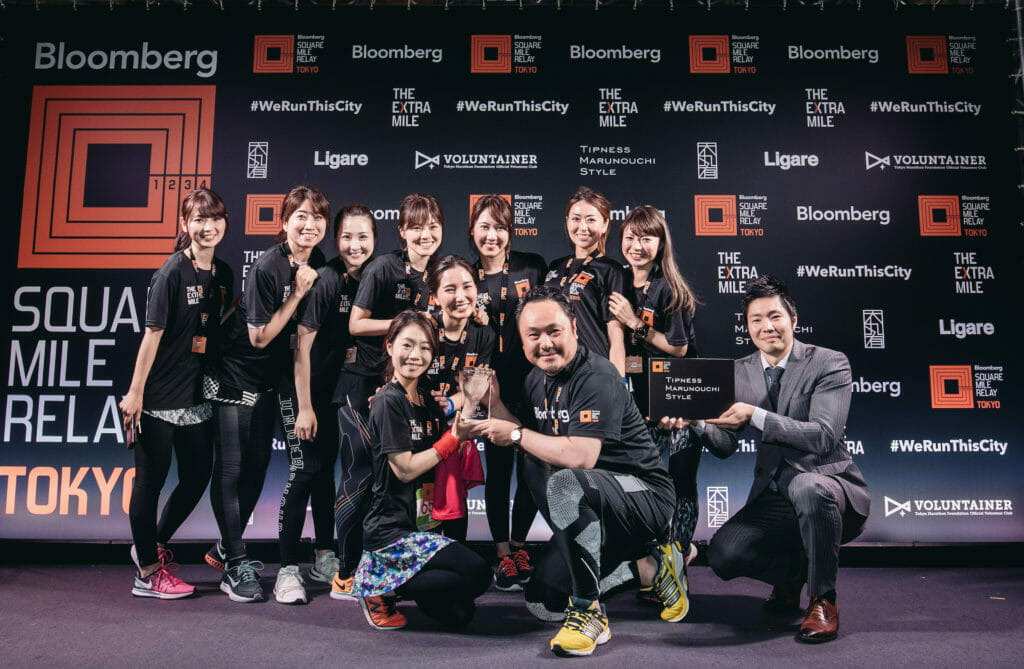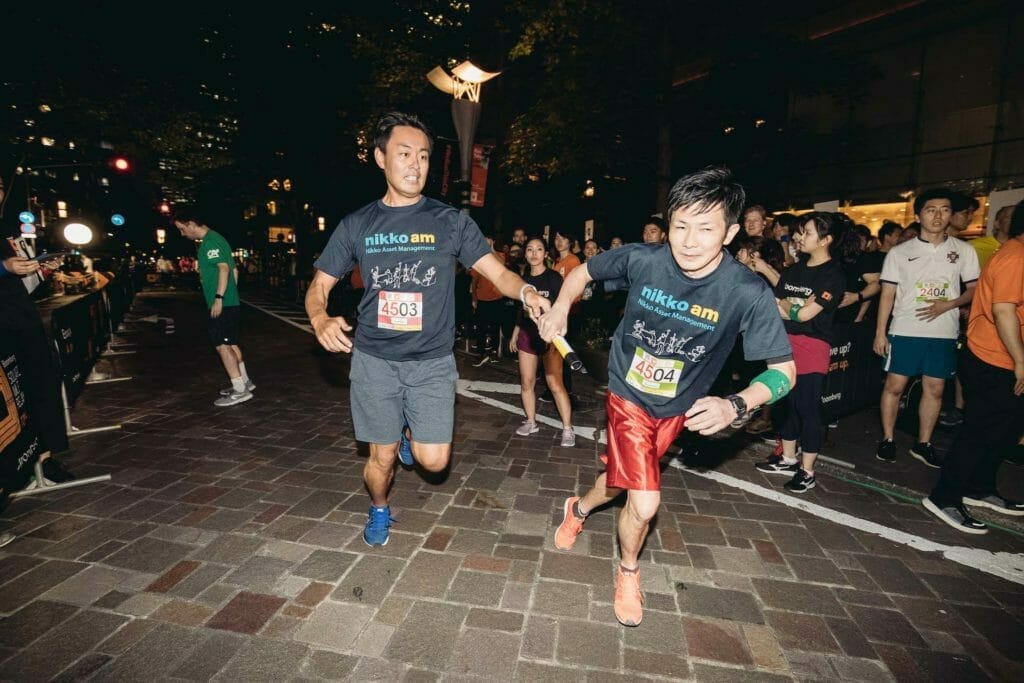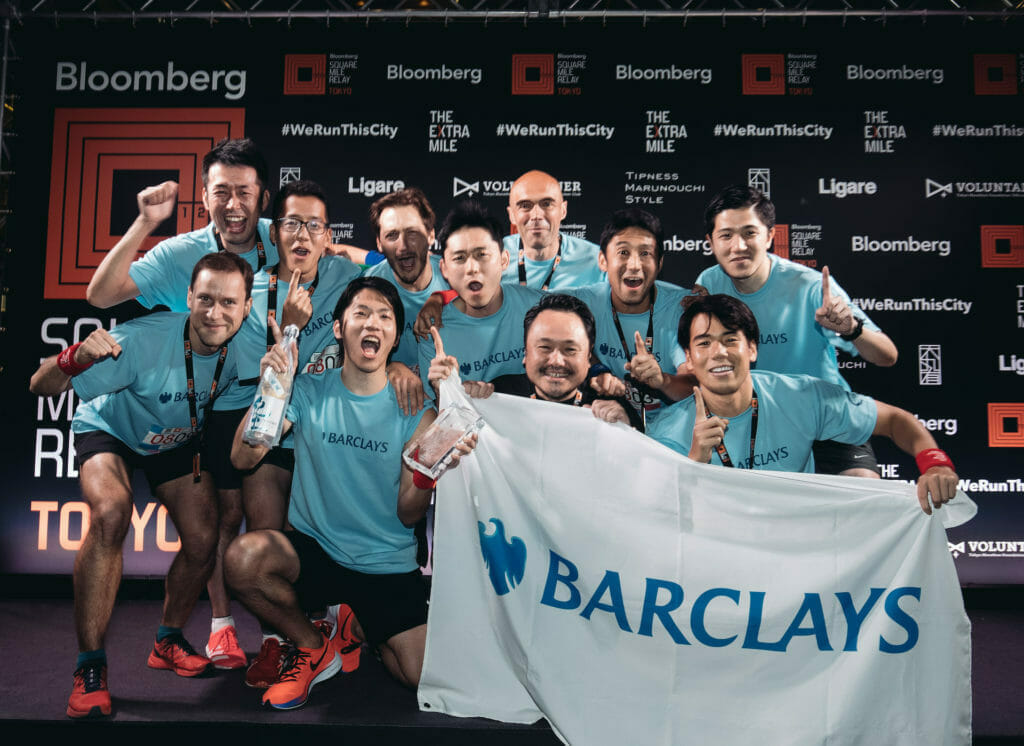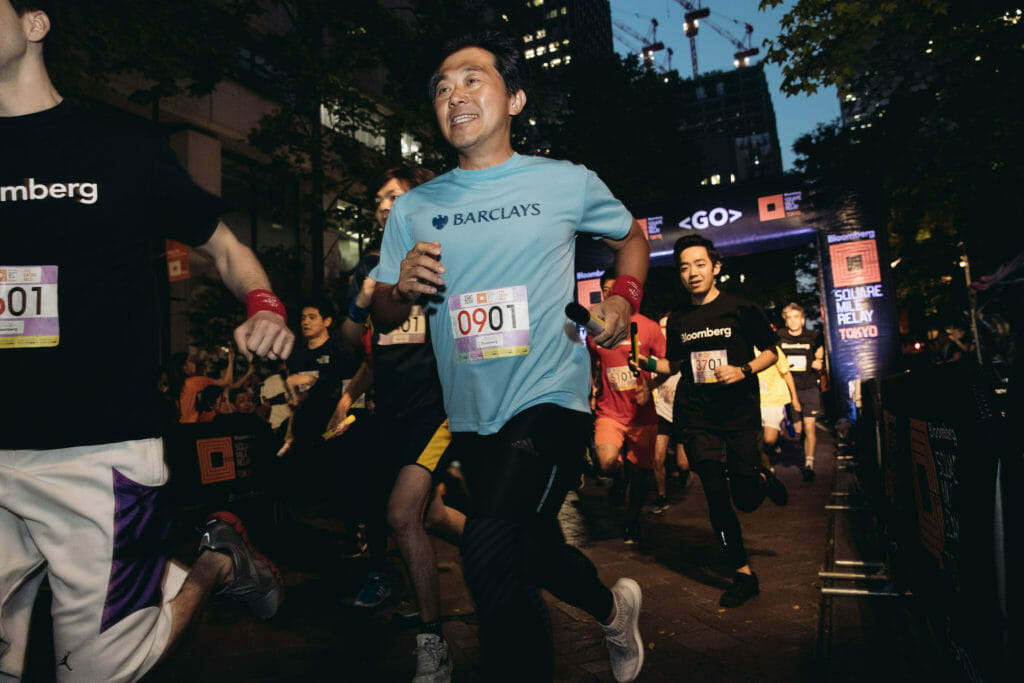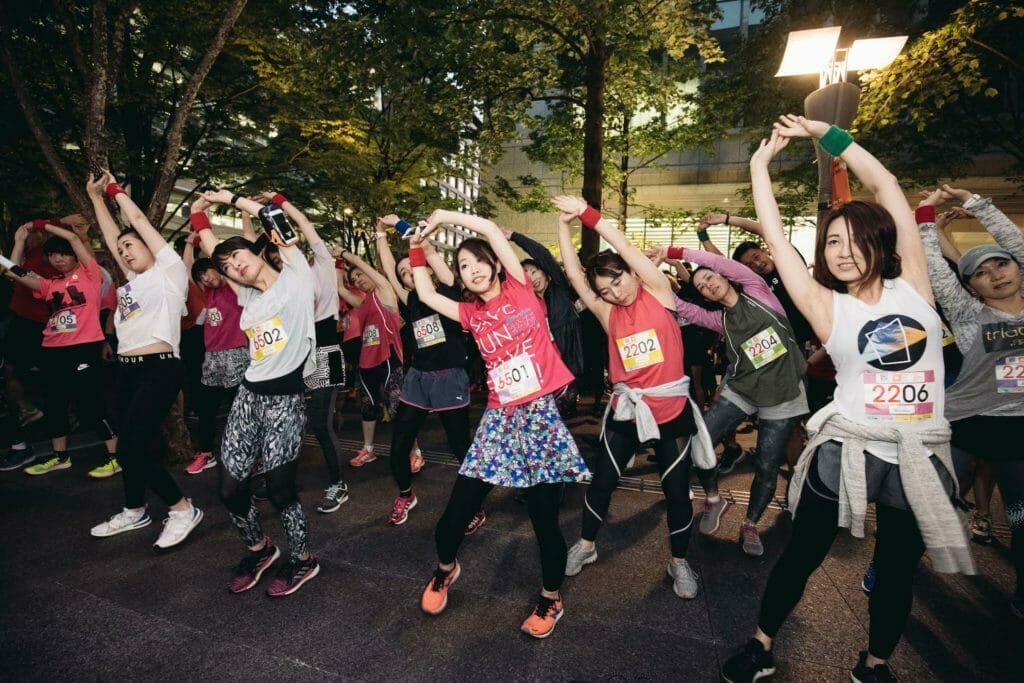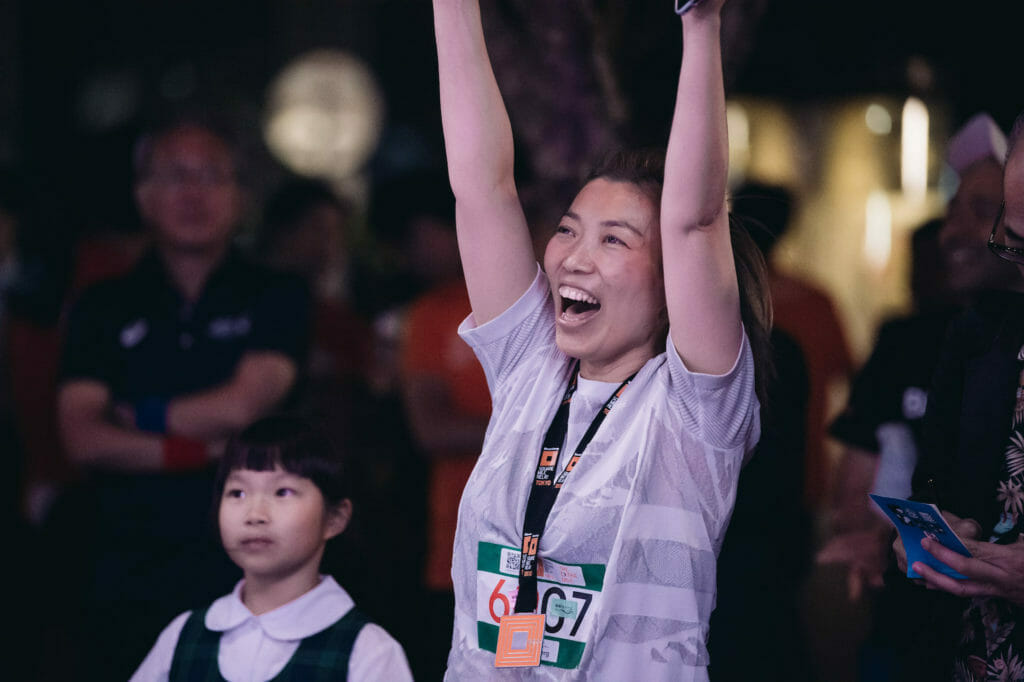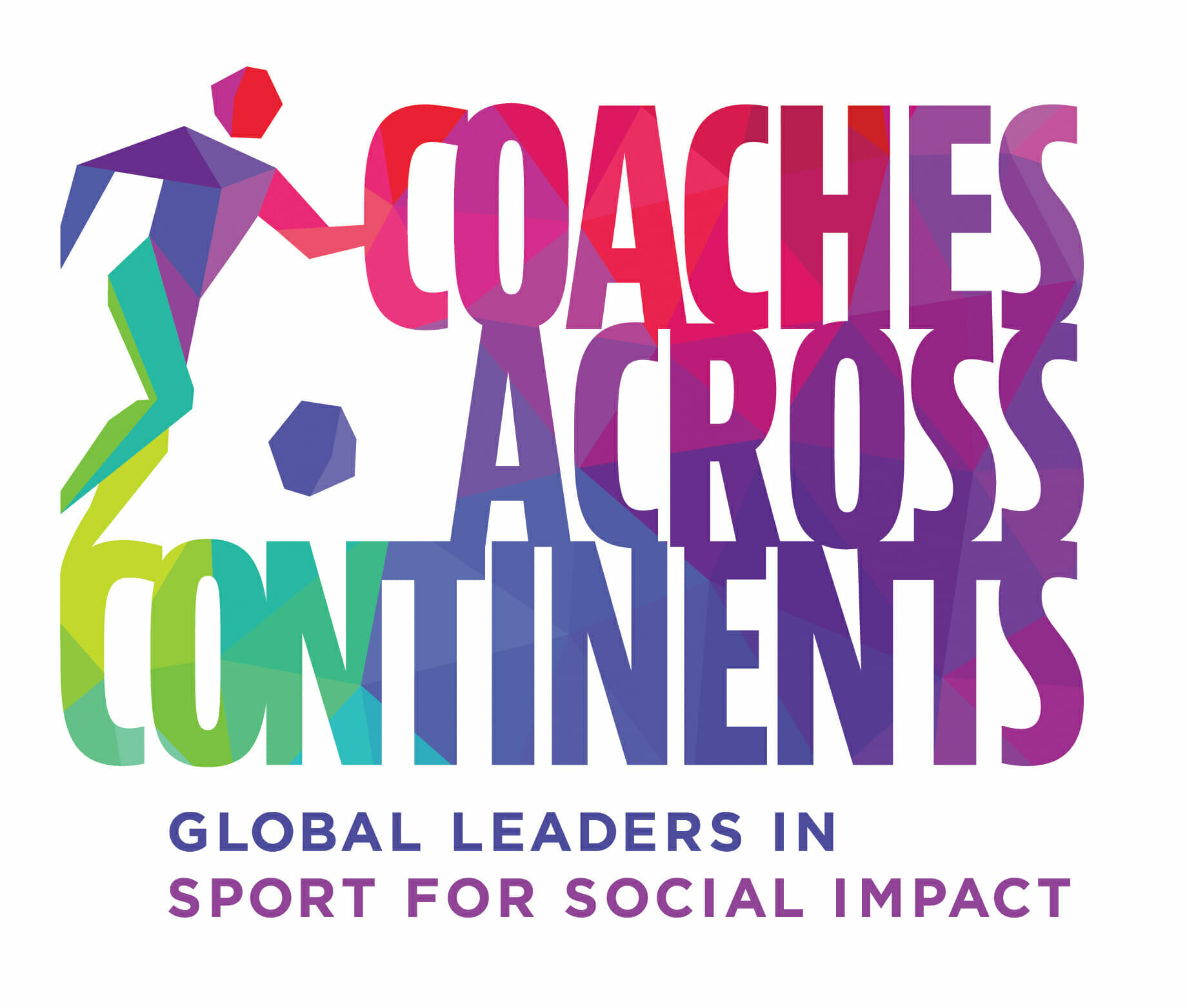 The Extra Mile helps participants of the Bloomberg Square Mile Relay contribute to their city in a bigger, better way. We are delighted to be working with Special Olympics as The Extra Mile Partner in 2019.
Special Olympics is a global inclusion movement using sport, health, education and leadership programs every day around the world to end discrimination against and empower people with intellectual disabilities. Founded in 1968, and celebrating its 50th Anniversary this year, the Special Olympics movement has grown to more than 5.5 million athletes and Unified partners in more than 170 countries. With the support of more than 1 million coaches and volunteers, Special Olympics delivers 32 Olympic-type sports and over 108,000 games and competitions throughout the year. Special Olympics is supported by individuals, foundations and partners, including the Christmas Records Trust, the Law Enforcement Torch Run® for Special Olympics, The Coca-Cola Company, United Airlines, The Walt Disney Company and ESPN, Lions Clubs International, Bank of America, Essilor Vision Foundation, the Golisano Foundation, Safilo Group, and TOYOTA.
Simply by participating in the race, 25% of your team's race fee will be donated to invest in projects delivered by Special Olympics in Tokyo. The best part is, you get to help choose where those funds go by choosing a cause you care about, and running for it. When you complete your personal profile on our website you will choose a cause to run for. Then, on race night, your lap in the Bloomberg Square Mile Relay won't just be for your team, but for your Extra Mile cause too.
The winning cause with the fastest average time on race night was EDUCATION. Over the next year, Special Olympics Nippon will implement their 'Education Programme' to address the winning cause with support from The Extra Mile funding.