シドニー
次のレース 10 November 2022
Congratulations to all 1130 runners that took on and completed the fourth edition of the Bloomberg Square Mile Relay in Sydney - check out the full results here.
By taking part in the race, our runners went The Extra Mile for our charity partner, Coaches Across Continents. 25% of their team entry fees, which equated to AU$30,467.90, has been donated to The Extra Mile program and will help fund a year-round project based on the winning cause - Inclusion!
113 teams from Sydney's biggest businesses took to the start line in the sold-out event but it was Westpac that took the title, completing their 10 laps of the one-mile route in a time of 54:59 to lift the coveted trophy and become the 'fastest firm in the city'!
Competing fiercely for top spot were Macquarie and Moelis Australia coming in just behind Westpac in a time of 56:27 and 58:40 respectively.
The winners of the inaugural 'Fastest Female Team' award was the Westpac Finance Women's team, in a time of 1:25:46, setting a new record for the fastest all-female team in the 2019 global series.
Also victorious on the night was Consolidated Press Holdings who beat 26 other mixed teams to walk away as the winners of the 'Fastest Mixed Team' award with a time of 01:02:31 and individually, the faster runner on the night was Matt Hudson from Macquarie, completing the one-mile route in an incredible time of 5:00.
This year the Bloomberg Square Mile Relay will take place in 12 cities across the world, including, Dubai, Mumbai, Sydney, New York, Tokyo, San Francisco, Paris, London, Shanghai, São Paulo, Singapore and Hong Kong. Make sure you refer a friend in one of those cities to earn a sports kit voucher worth up to US$80!
過去参加企業
1. Aware Super
2. CBUS
3. Saxo Capital Markets
4. IHS Markit
5. Ausbil Investment Management Ltd
6. Pendal
7. Susquehanna Pacific Pty Ltd
8. IMC Trading
9. VanEck
10. DBS Bank
All Companies
Proudly sponsored by: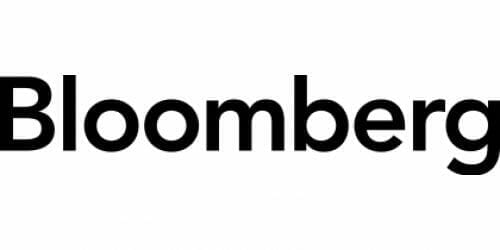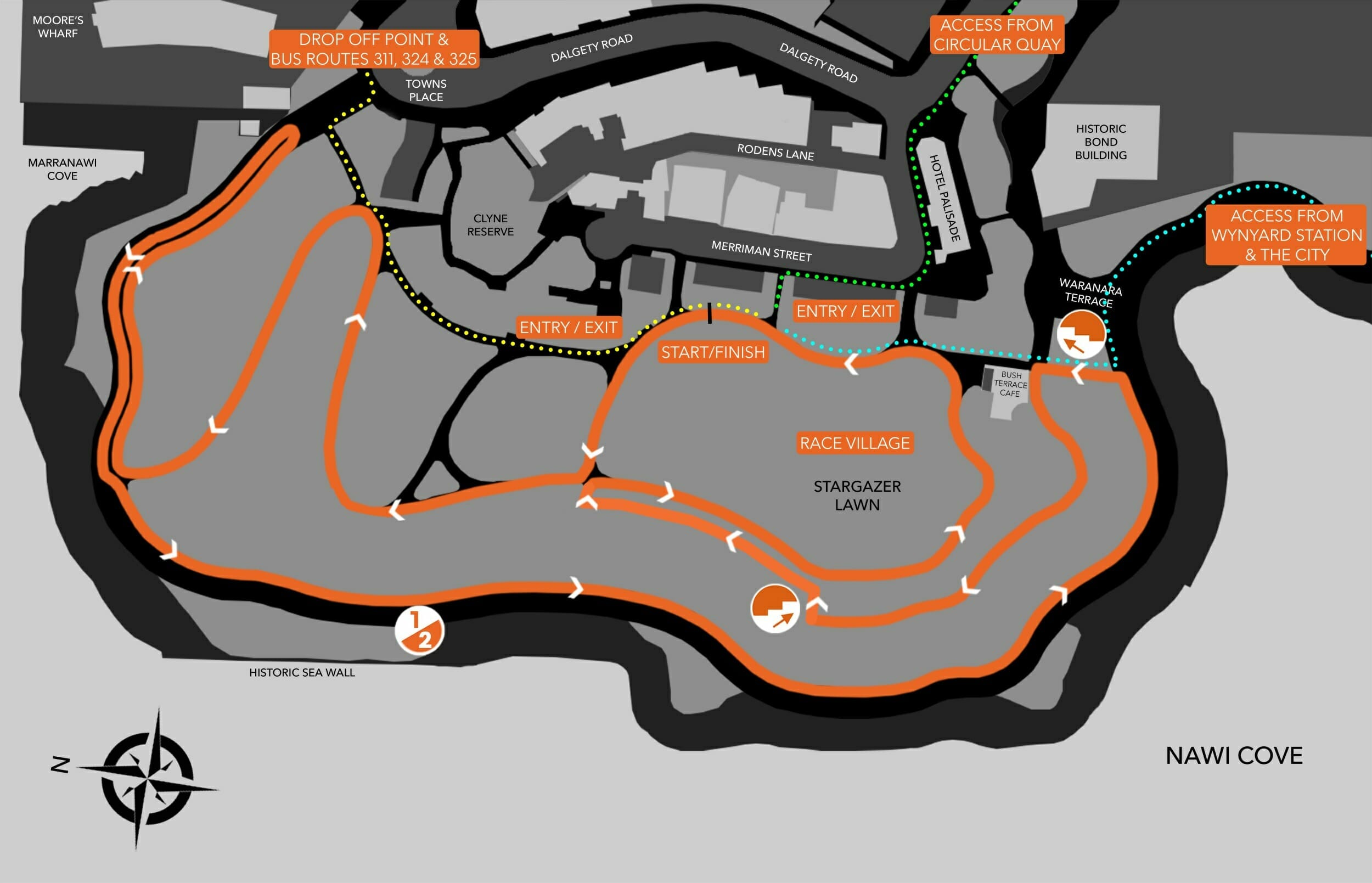 Set amidst a unique and reinvented urban setting, runners will set off from Barangaroo Reserve and challenge each other for position as they twist and turn their way through the exciting, unique one-mile course taking participants through the park, around the western waterfront of Sydney's CBD and into the surrounding pathways before returning back to the Race Village.
レースビレッジの場所
Barangaroo Reserve,
New South Wales 2000,
Australia
アクセス
仲間にシェアしよう
17:00
Captains arrive to register and collect batons & bibs
18:00
Team members to have arrived
18:15
Official Race Briefing
18:30
Official race warm-up
20:30
Race finishes (approx.)
20:40
Awards Presentation
21:00
Race Village closes & After-Party at The Argyle
Check out the highlights from our 2022 race: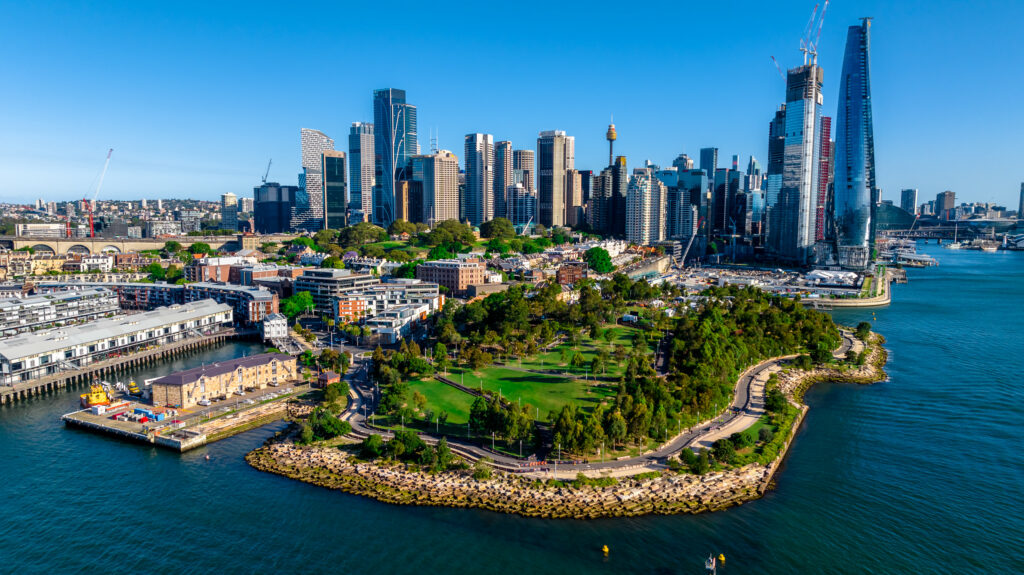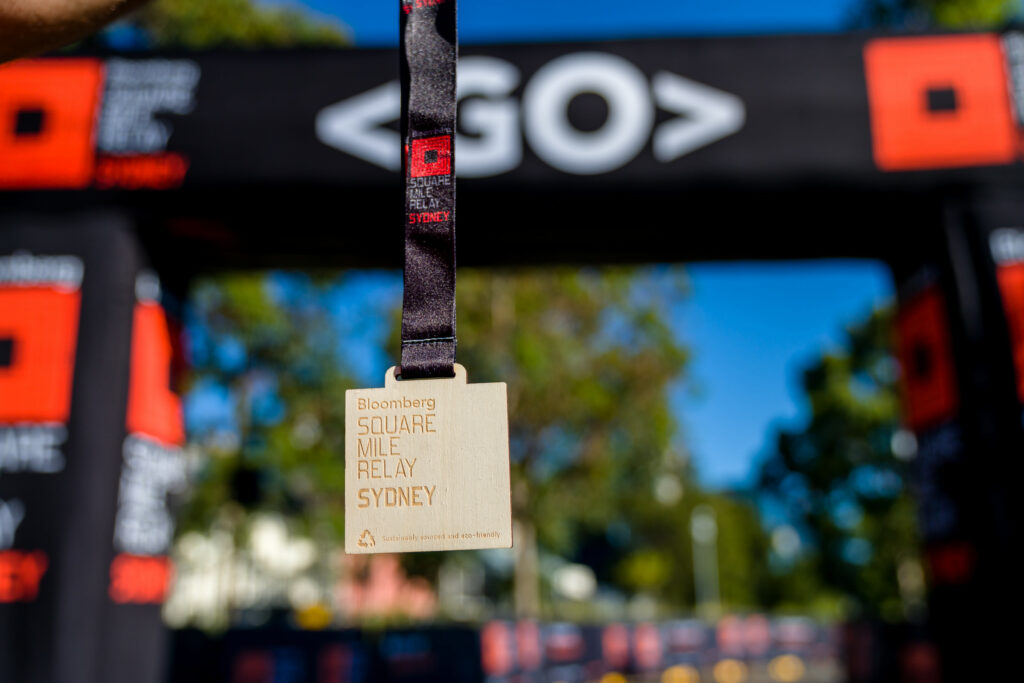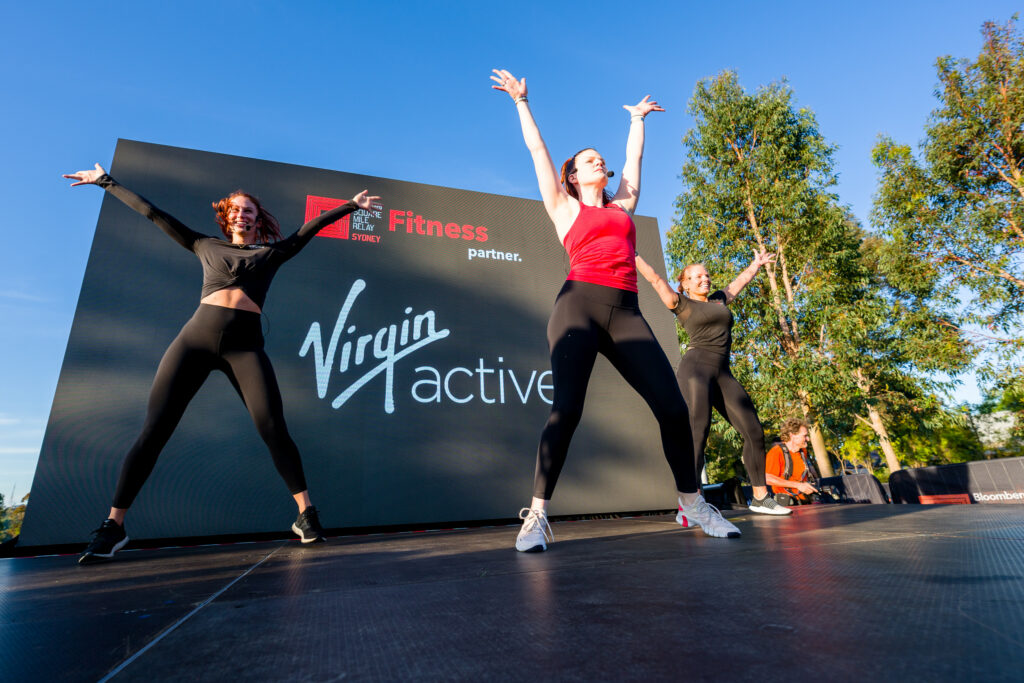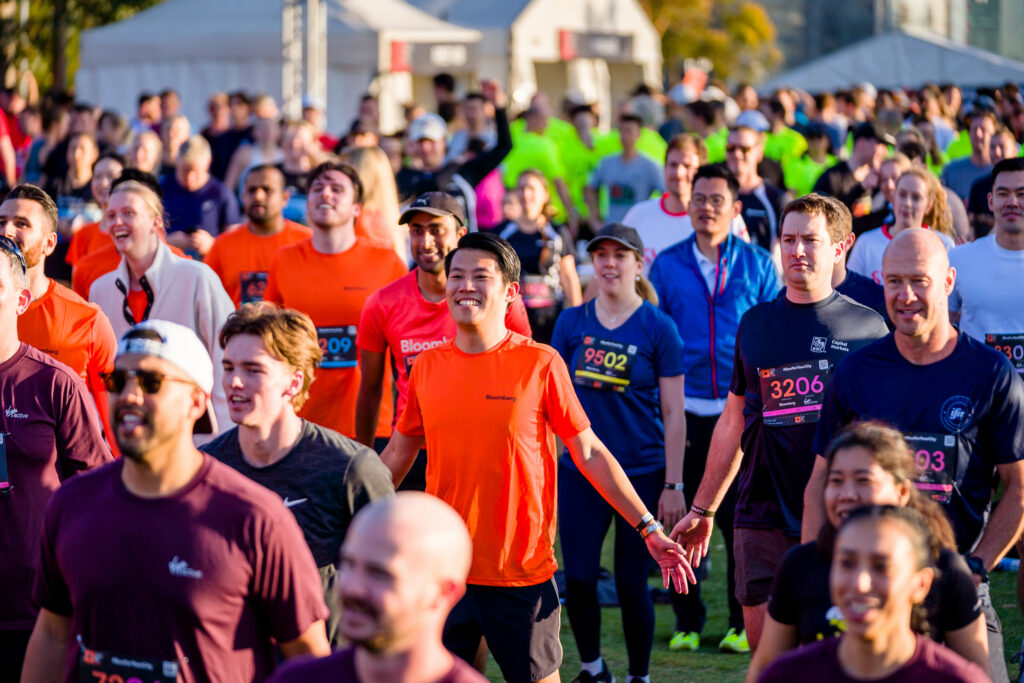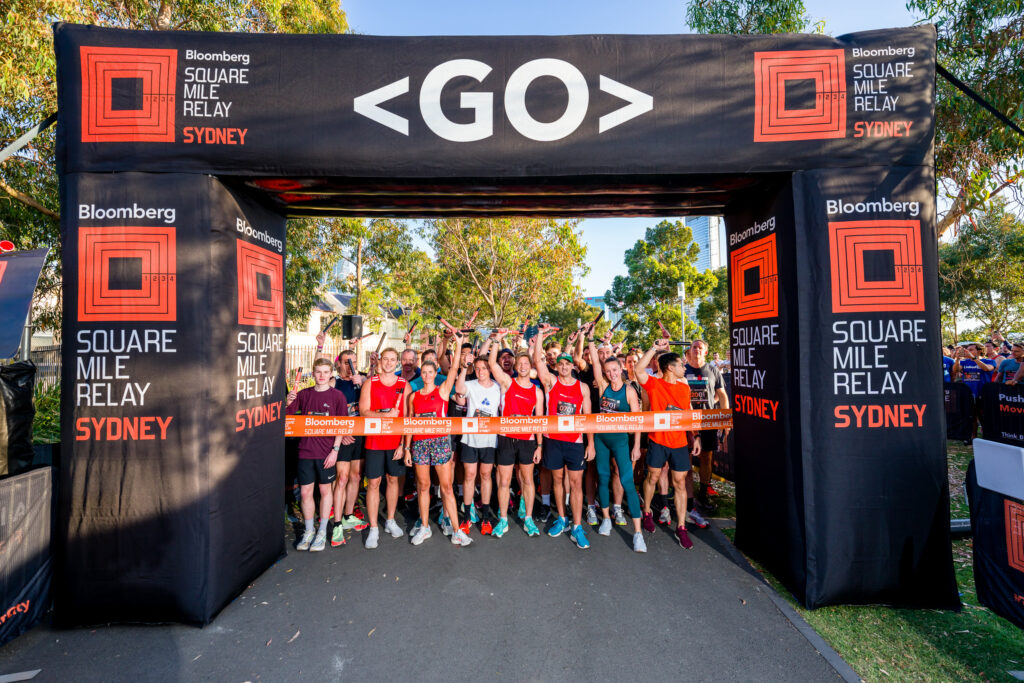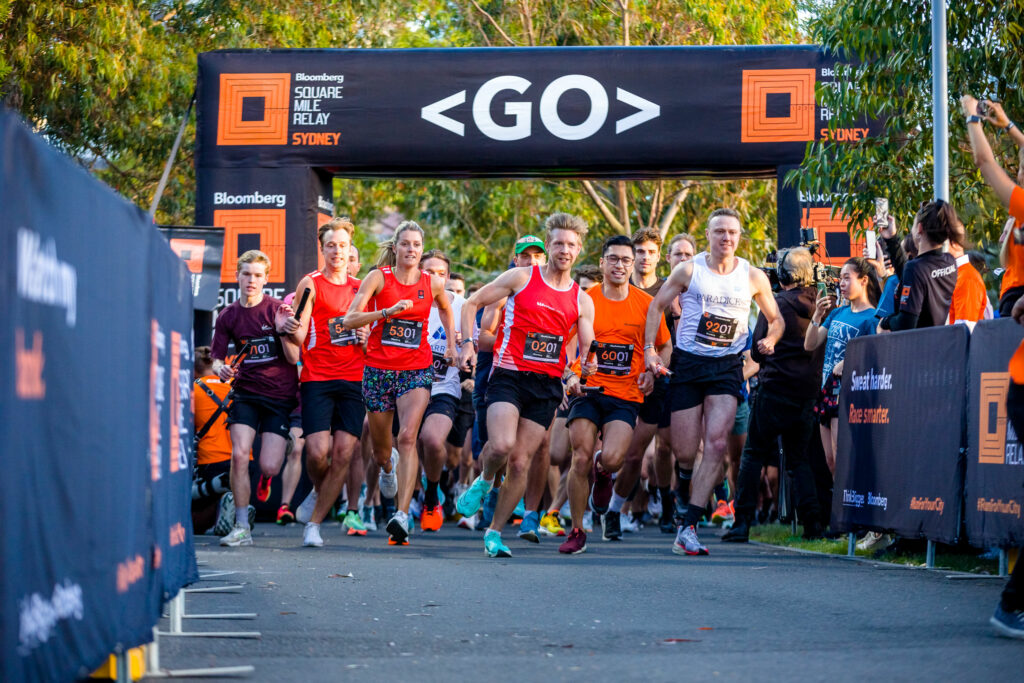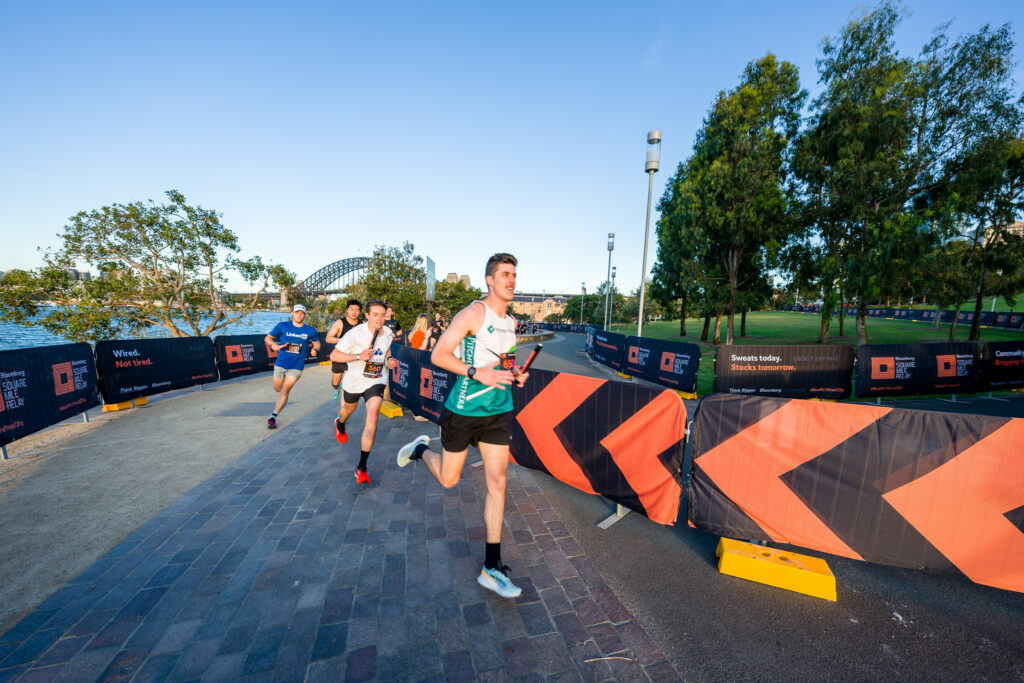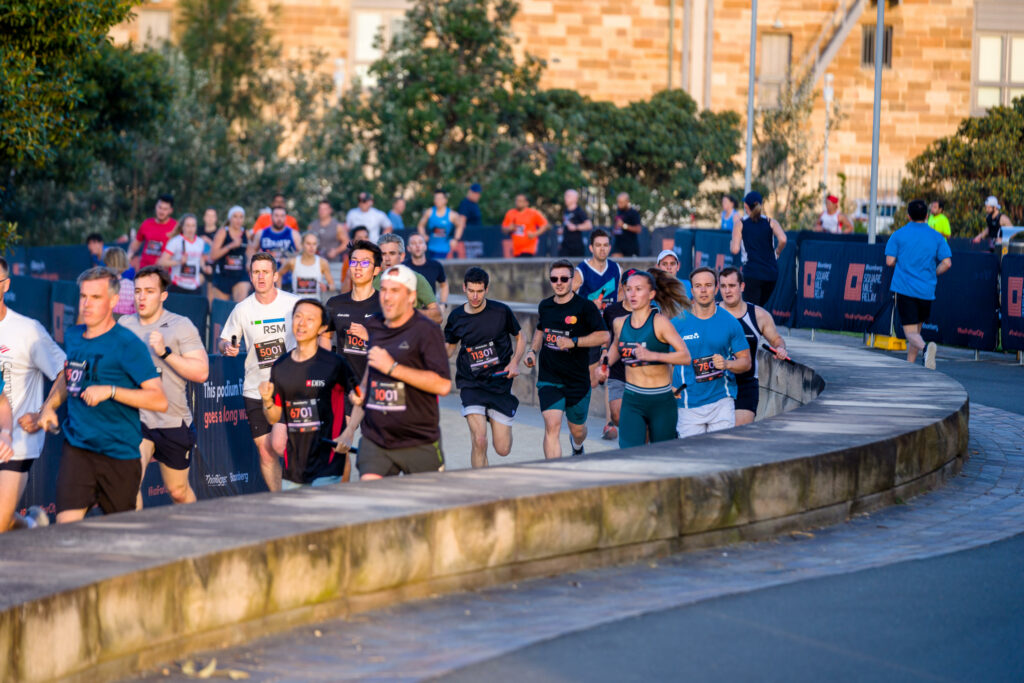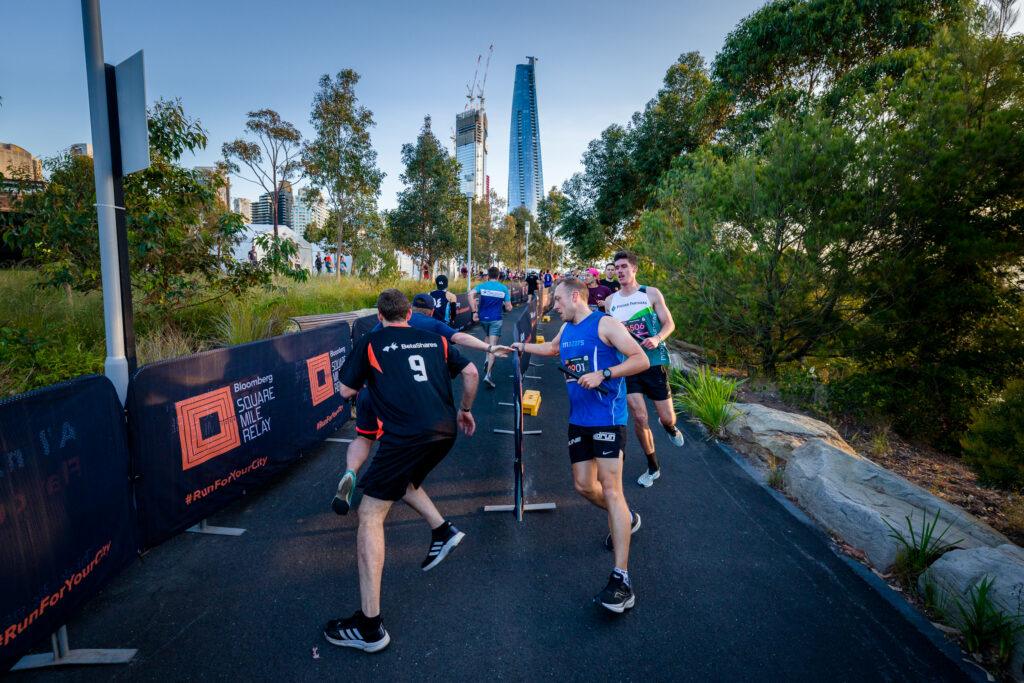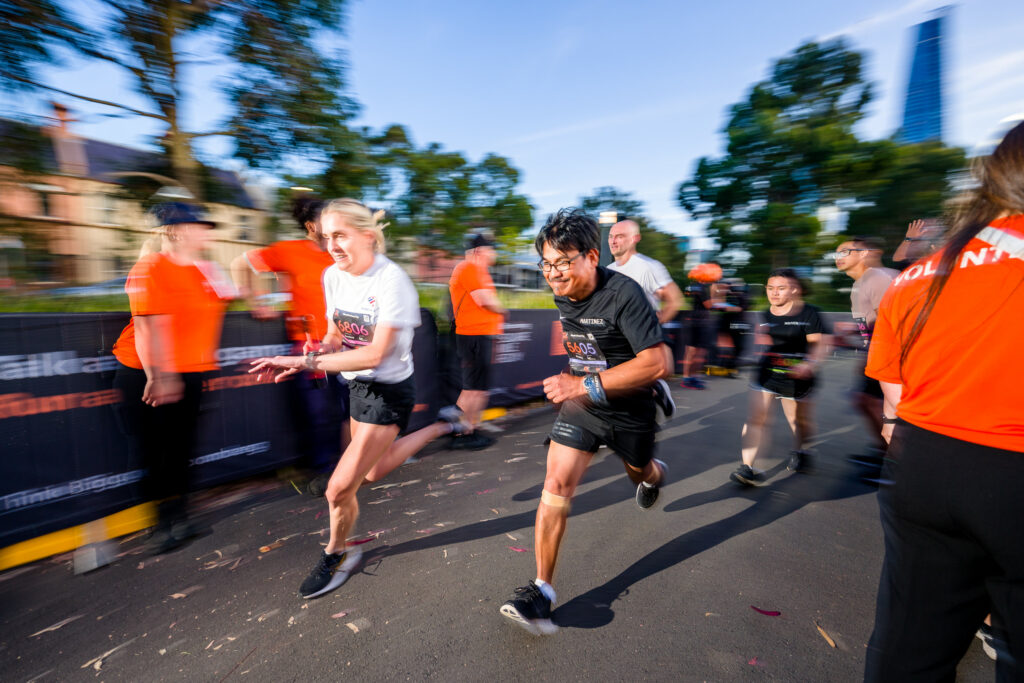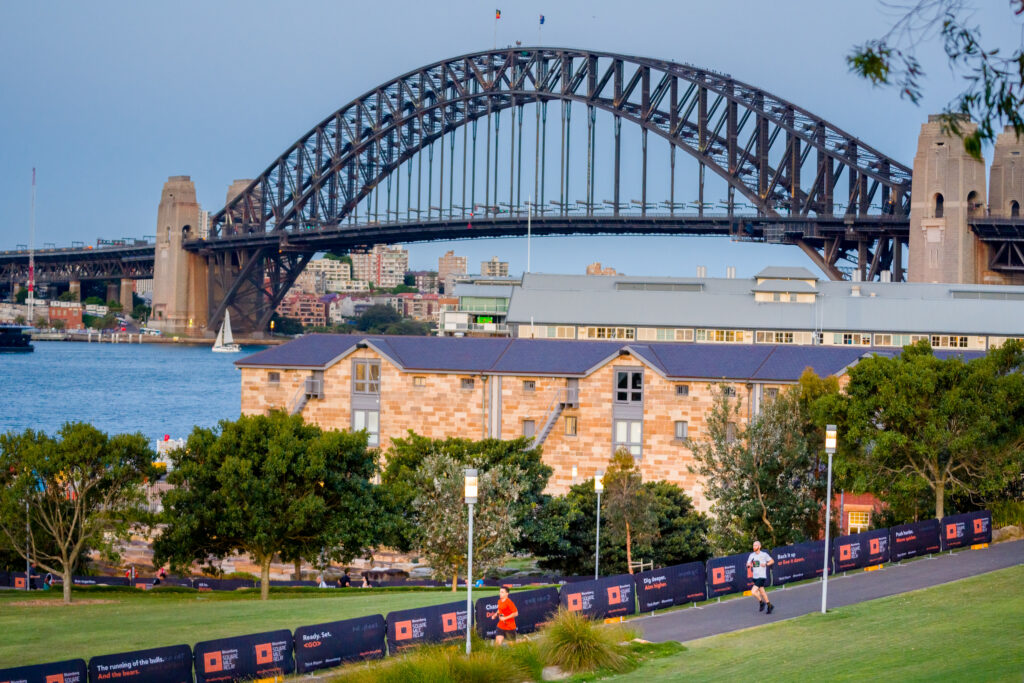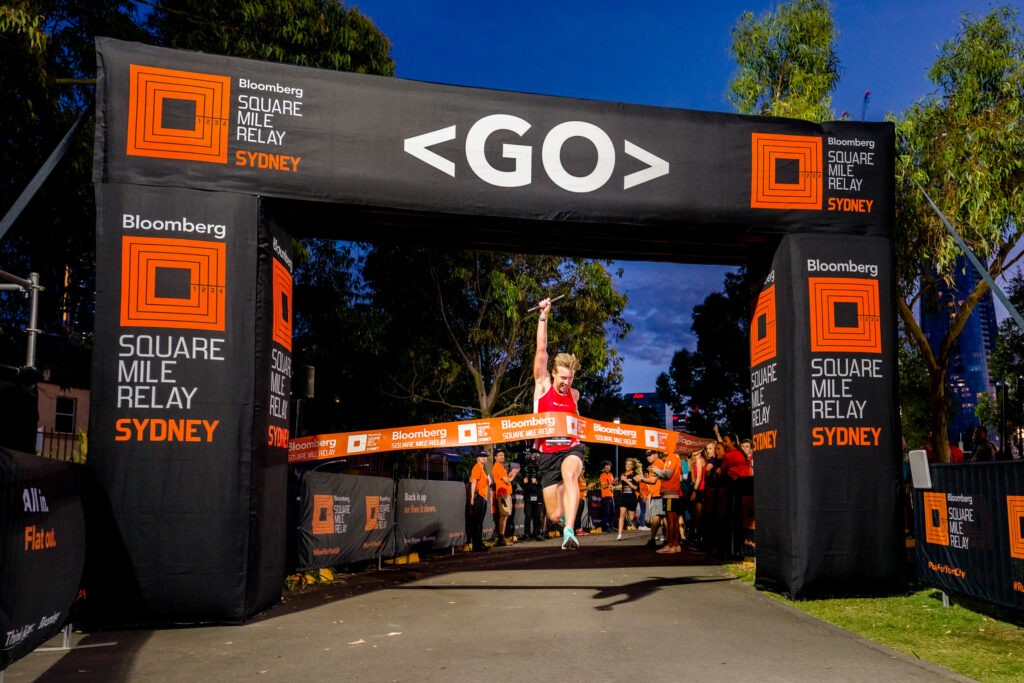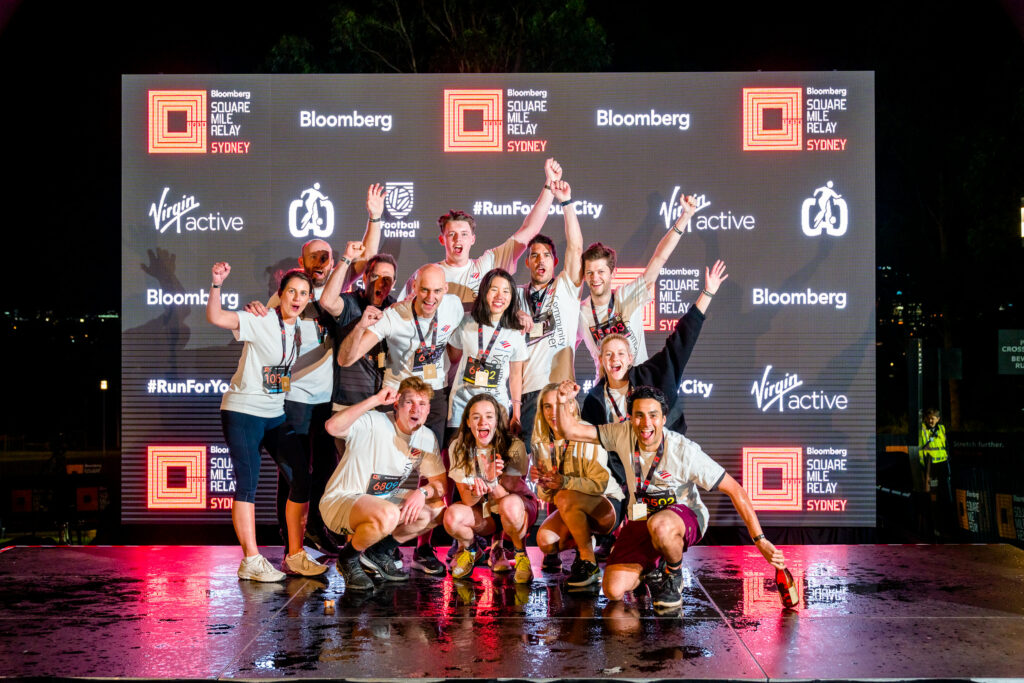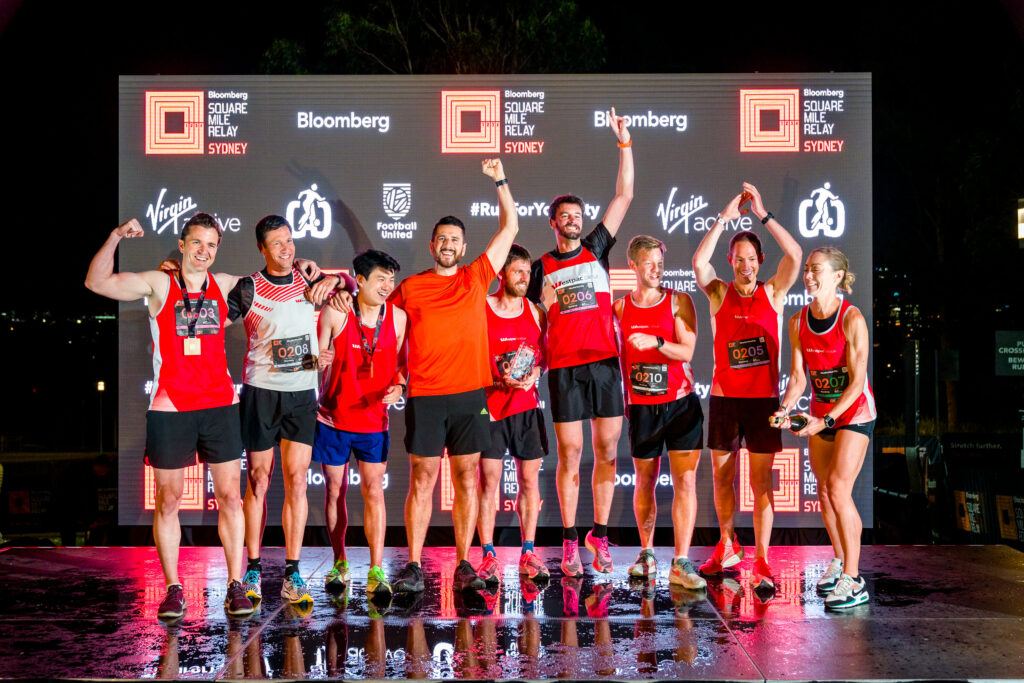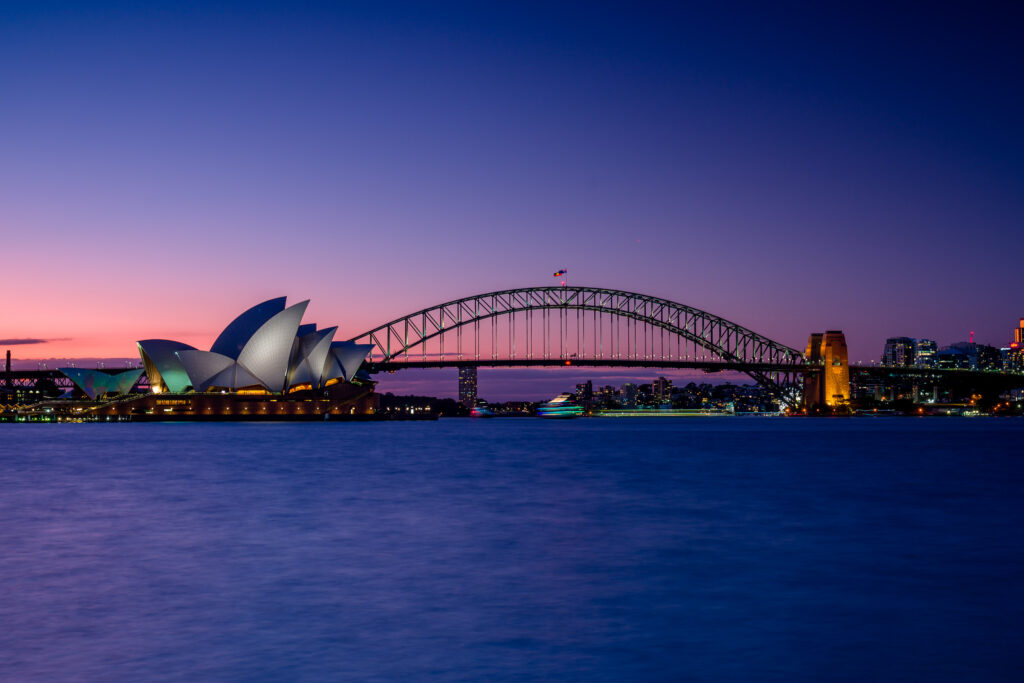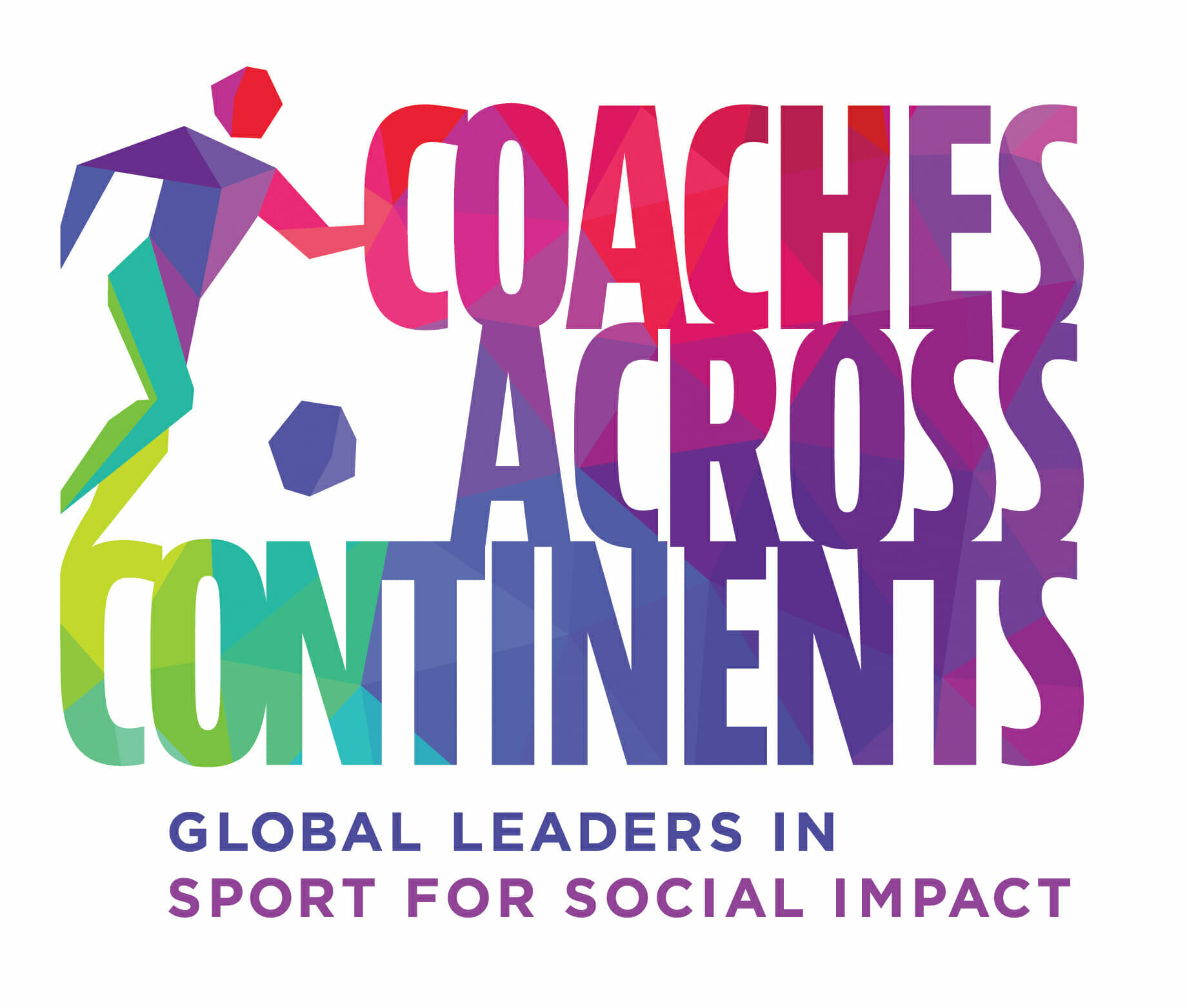 The Extra Mile
The Extra Mile helps participants of the Bloomberg Square Mile Relay contribute to their city in a bigger, better way. We are delighted to be working with Coaches Across Continents as The Extra Mile Partner in 2019.
Coaches Across Continents provide year-round Process Consultancy to governments, foundations, corporations, and community-based organisations on creating Education Outside the Classroom Legacies based on the UN SDGs. Since 2008 they have won 26 global awards, including Beyond Sport Global Impact of the Year, and provided over $19 million of services to partners. They Design, Develop, and Implement pathways for social change utilizing their 28 year-round strategic resources with partners in 56 countries which impact over 16 million youth. In Sydney they work with community partner Football United to provide opportunities in sports and education to at-risk refugees and displaced people. With Extra Mile support we integrate police officers into programming to facilitate stronger and more effective communication between youth and police.
The winning cause with the fastest average time on race night was INCLUSION. Over the next year, Coaches Across Continents will implement weekly sessions with Football United at two local high schools, to address the winning cause with support from The Extra Mile funding.
More than a sports program, Football United sessions include play-based activities, curriculum and discussions designed to promote social inclusion and human rights for disadvantaged youth and their families. They build capacity in areas of youth development such as leadership and personal life skills, promote community engagement and social cohesion, and provide opportunities to create innovative ideas. Through this funding, students will also be able to attend inter-school football gala days in terms 2 and 3 and the annual Football United Human Rights football festival. Between 100 and 200 youth will benefit directly from the schools' programmes, with over 500 benefiting from the special events.