ムンバイ
次のレース 17 February 2023
参加するレースを選んで、チームを結成。仲間と一緒に全力で走ろう!
申し込む
エントリーする
チームエントリー
₹60,500.00 + GST 1チーム(10名のランナー)あたり
エントリーする
含まれているもの
Race entry for 10 runners
10 Food & Drink Packages (inc. main meal, dessert & three drinks)
10 Finisher t-shirts and medals
Access to the Bloomberg Square Mile Virtual Club app
Congratulations to all 610 runners that took on and completed the first edition of the Bloomberg Square Mile Relay in Mumbai - check out the full results here.
By taking part in the race, our runners went The Extra Mile for our charity partner, Magic Bus. $20,000 has been donated to help fund a year-round project based on the winning cause - Livelihood!
61 teams from Mumbai's biggest businesses took to the start line for the inaugural race in the city but it was Tata Consultancy Services that took the title, completing their 10 laps of the one-mile route in a time of 01:01:54 to lift the coveted trophy and become the 'fastest firm in the city'!
Competing fiercely for top spot were IDFC First Bank and Reserve Bank of India coming in just behind Tata Consultancy Services in a time of 01:05:06 and 01:07:38 respectively.
Also victorious on the night were Nomura Services India Private Limited who were the winners of the 'Fastest Female Team' award with a time of 1:34:26, and Bloomberg beat 10 other mixed teams to walk away as the winners of the 'Fastest Mixed Team' award with a time of 01:22:37. Individually, the 'Faster Runner' on the night was Aniket Bhagat from Tata Consultancy Services, completing the one-mile route in an incredible time of 5:25.
This year the Bloomberg Square Mile Relay will take place in 12 cities across the world, including, Dubai, Mumbai, Sydney, New York, Tokyo, San Francisco, Paris, London, Shanghai, São Paulo, Singapore and Hong Kong! The baton is now handed to Sydney on 4th April for the third race of the 2019 series!
参加企業
All Companies
Proudly sponsored by: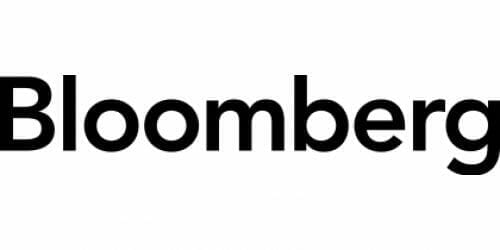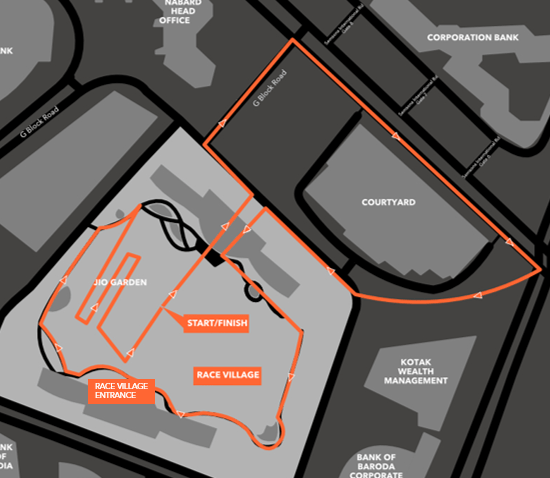 The Bloomberg Square Mile Relay course offers a unique, fun and exciting route starting and finishing in Jio Garden, where runners will compete along a one-mile (1.6km) course in a relay format against other teams.
レースビレッジの場所
Jio Garden,
Bandra Kurla Complex,
Bandra East,
Mumbai,
Maharashtra 400051
アクセス
仲間にシェアしよう
17:00
Captains arrive to register and collect baton
17:30
Team members to have arrived
17:45
Official race briefing
18:10
Race warm-up with Mumbai Runners
18:25
First runners ready in race pens
20:00
Race finishes (approx.)
20:15
Awards presentation & after-party
22:00
Race village closes
Check out the highlights from the 2020 race: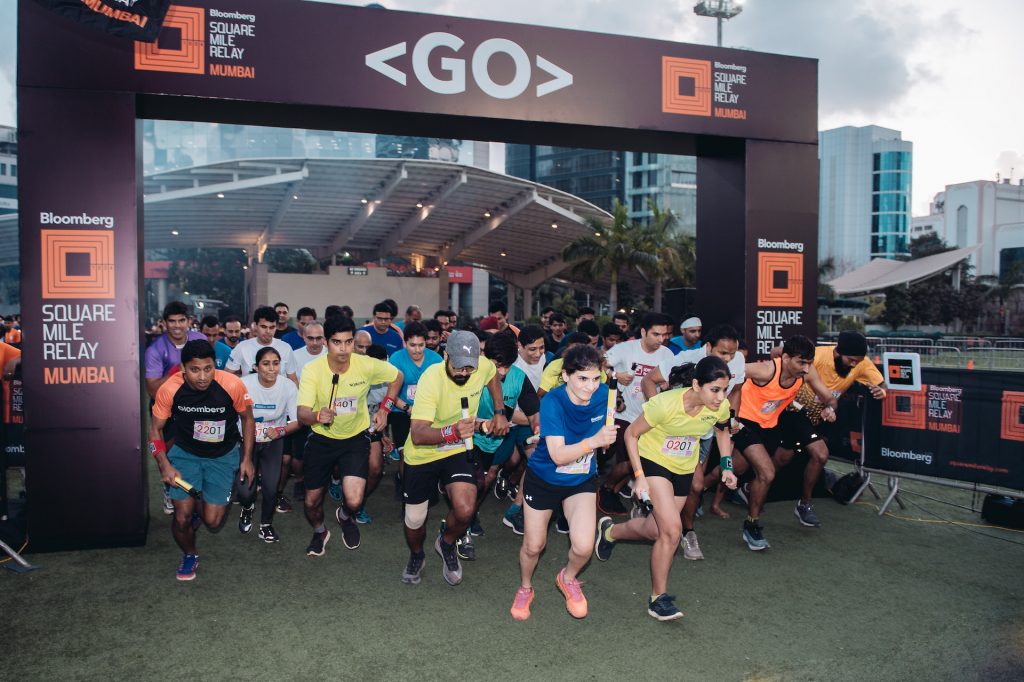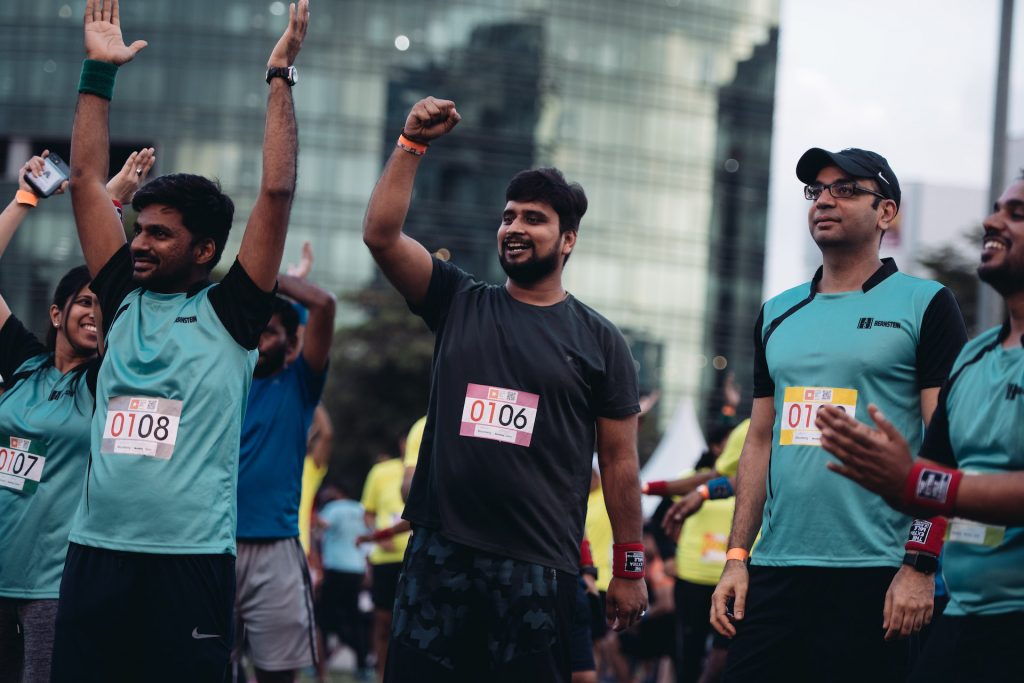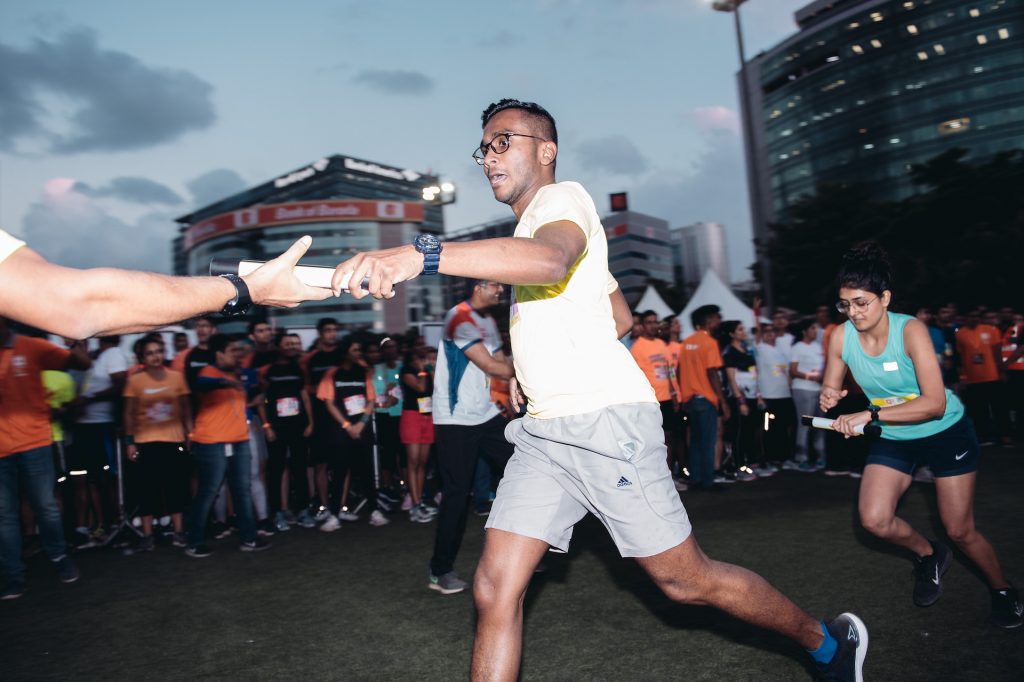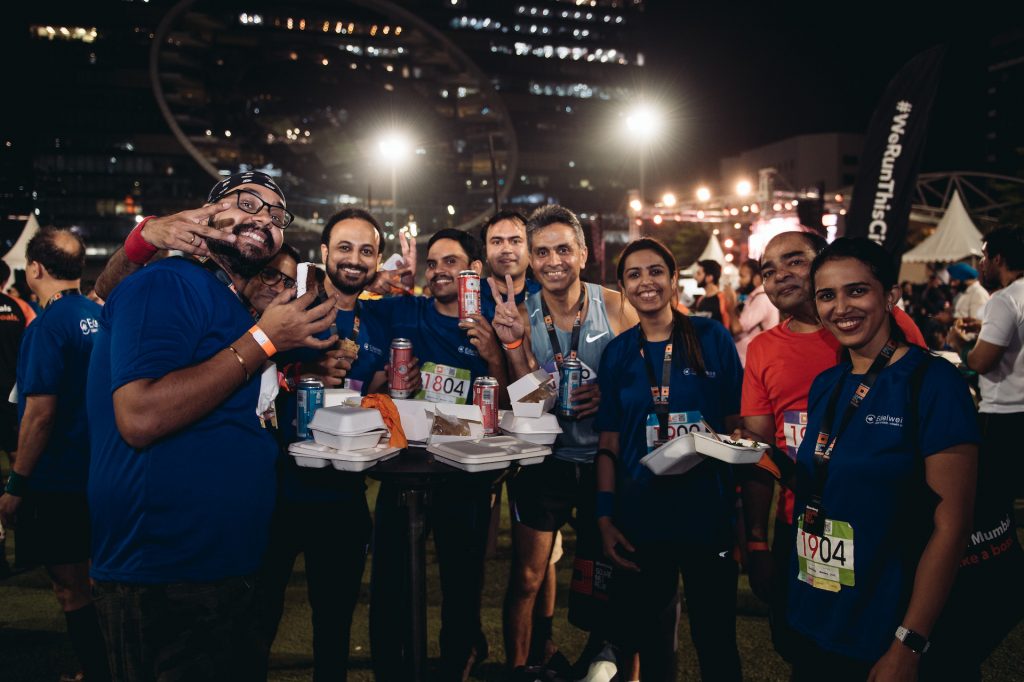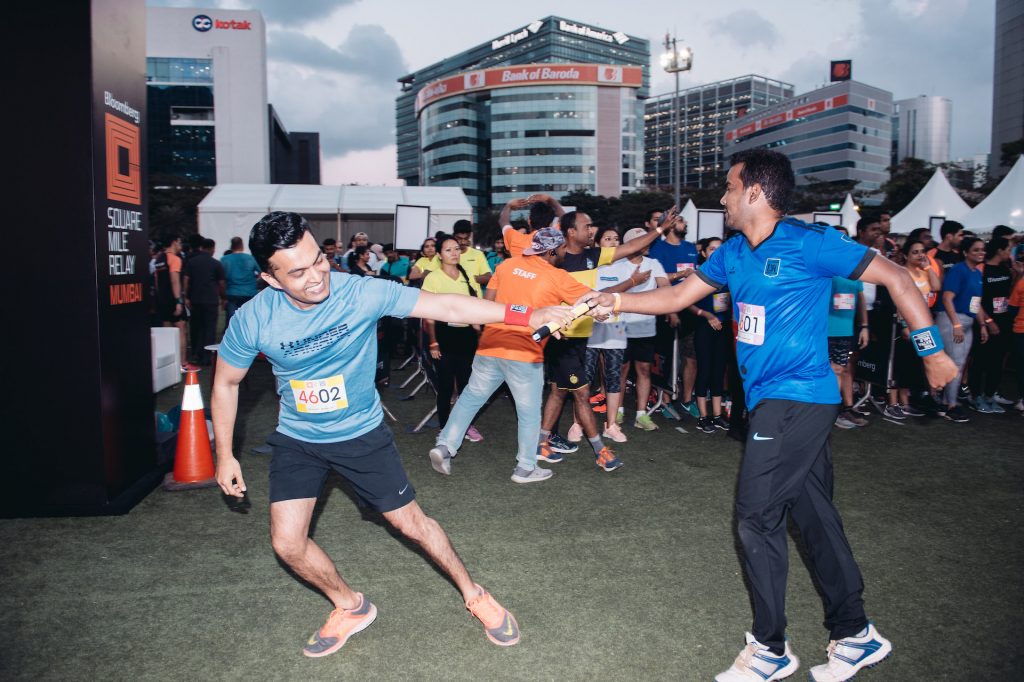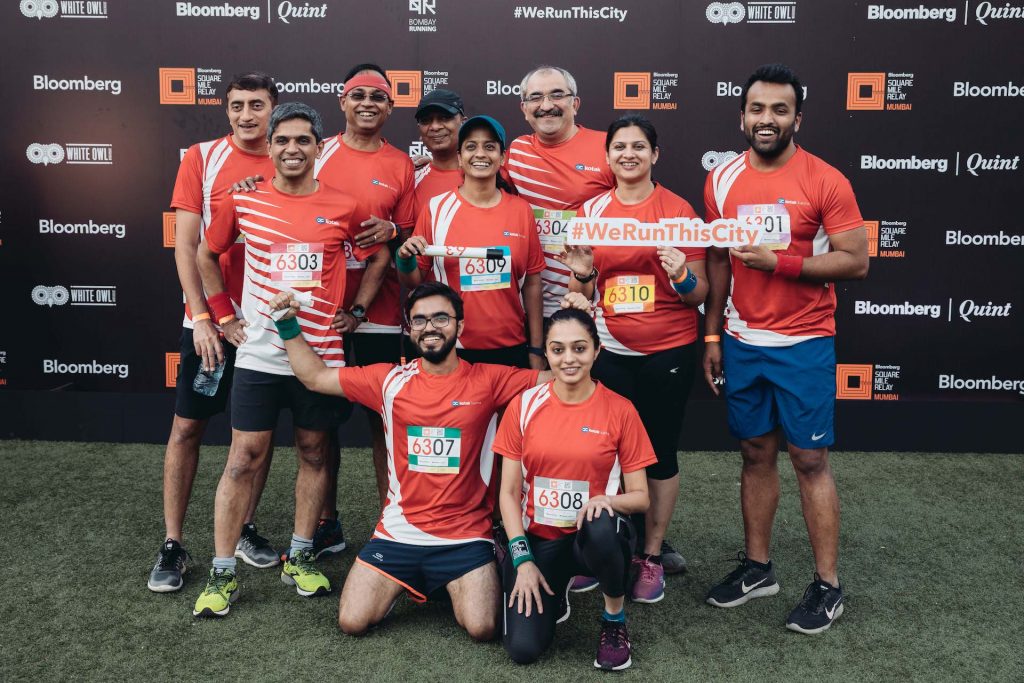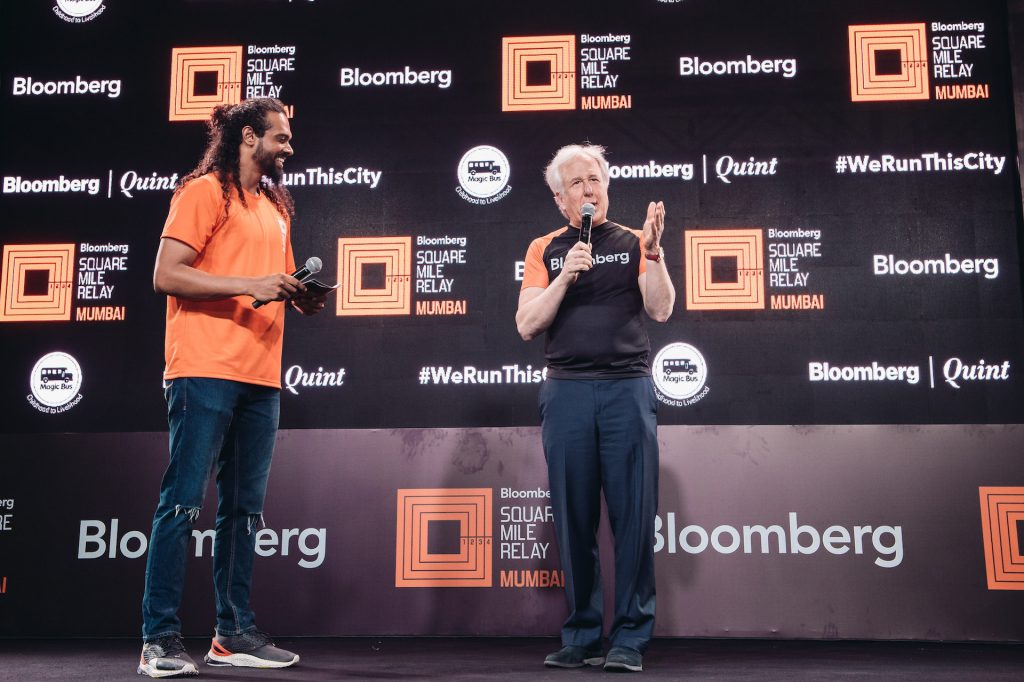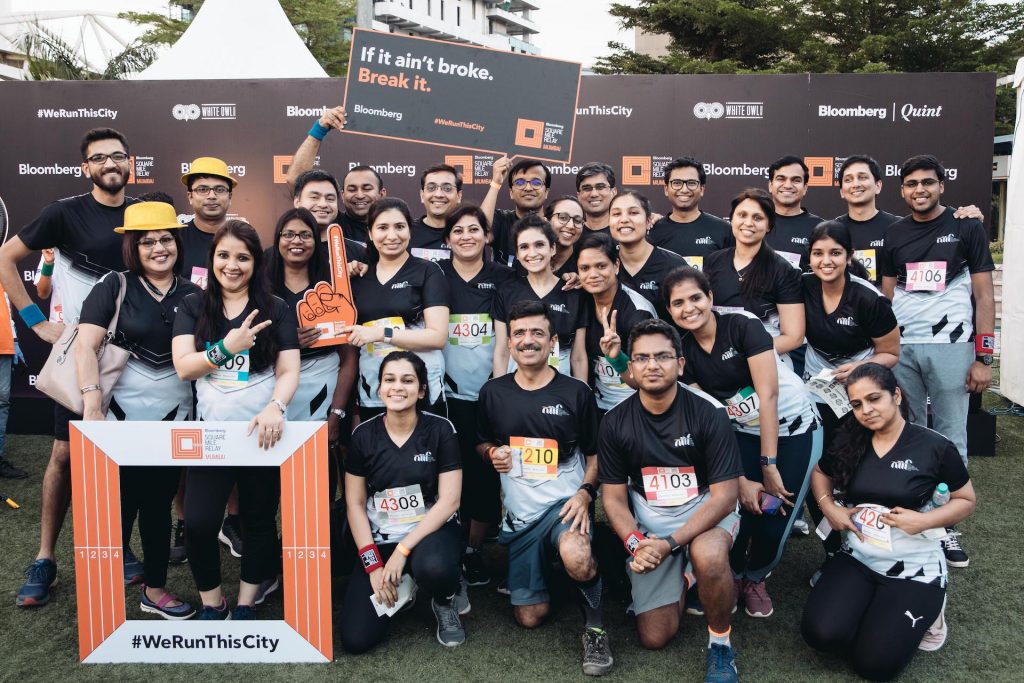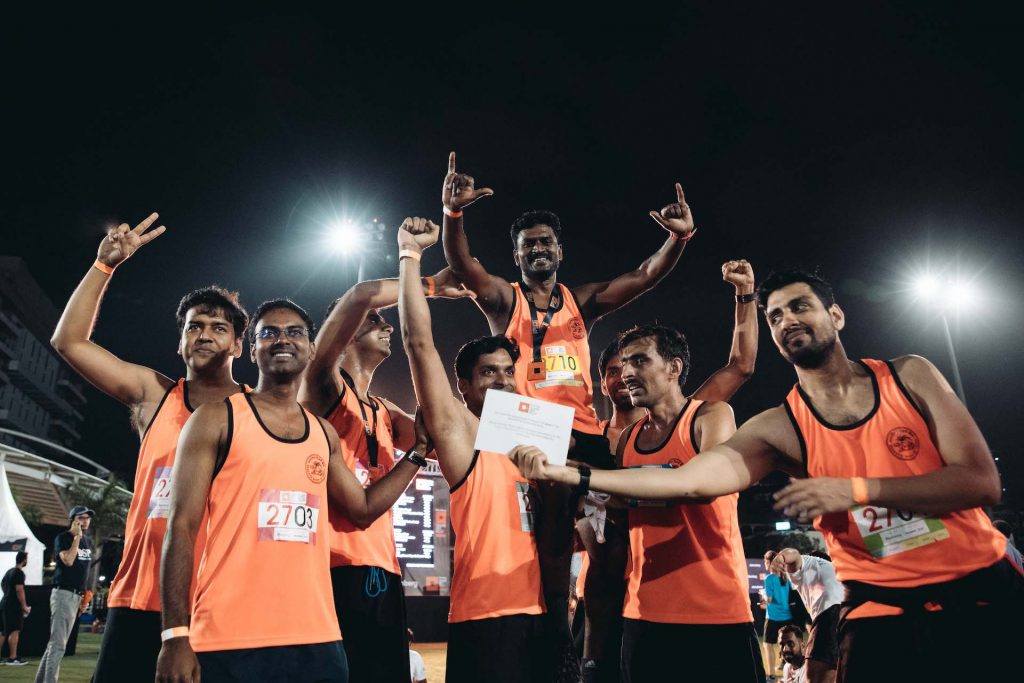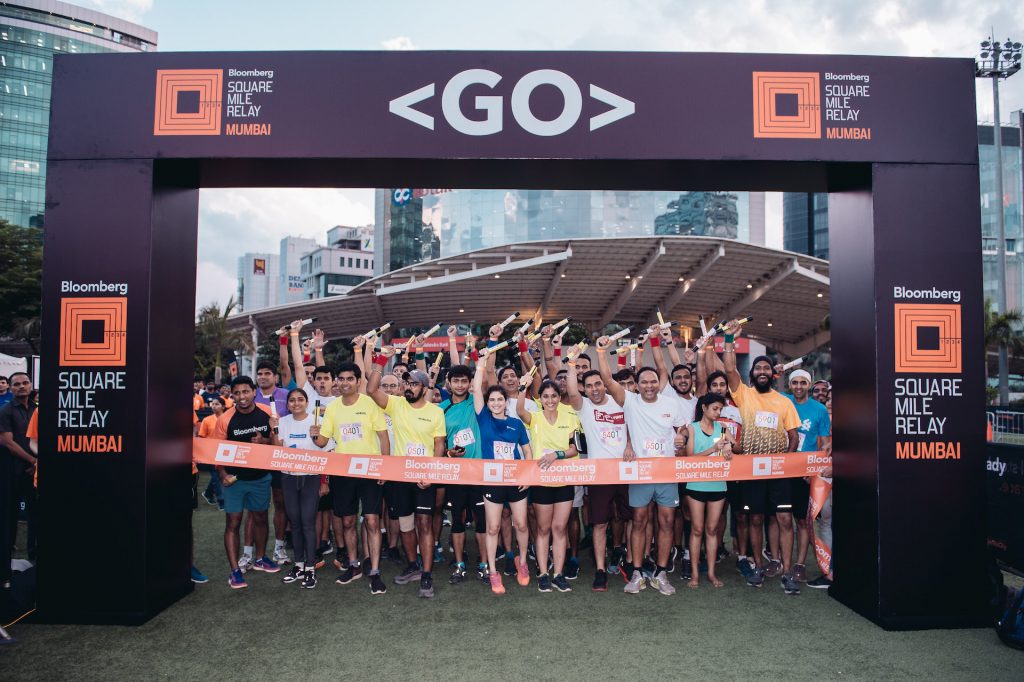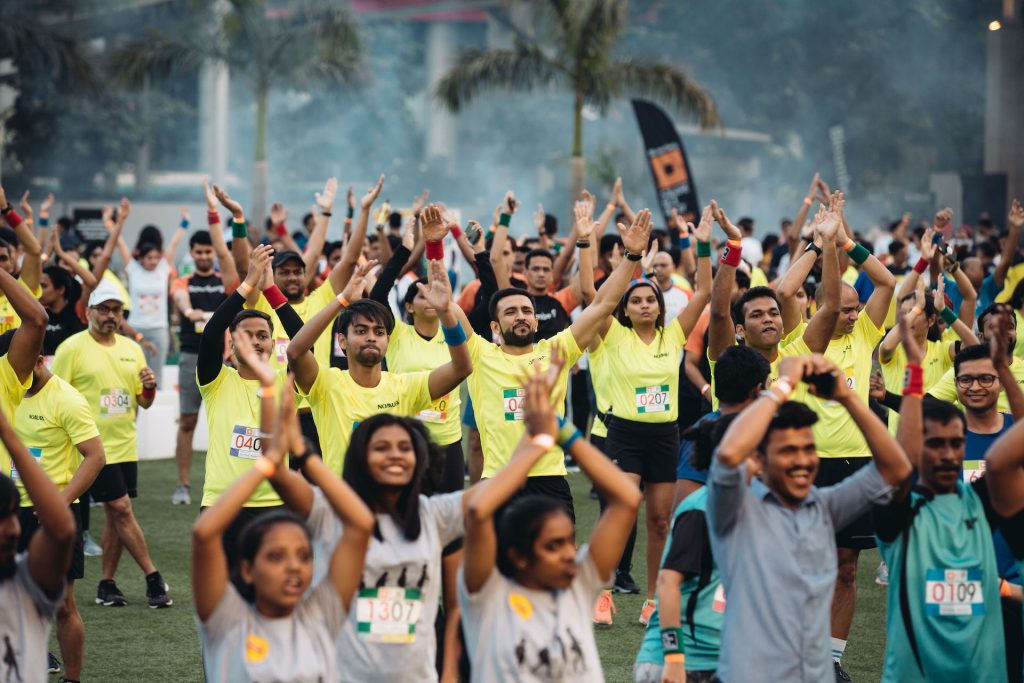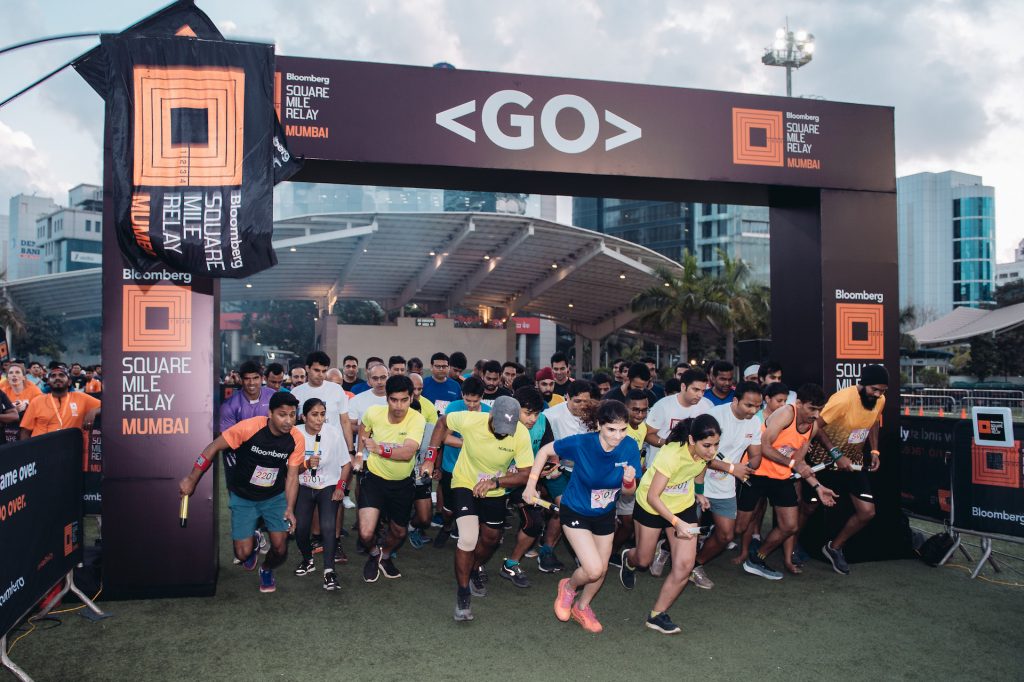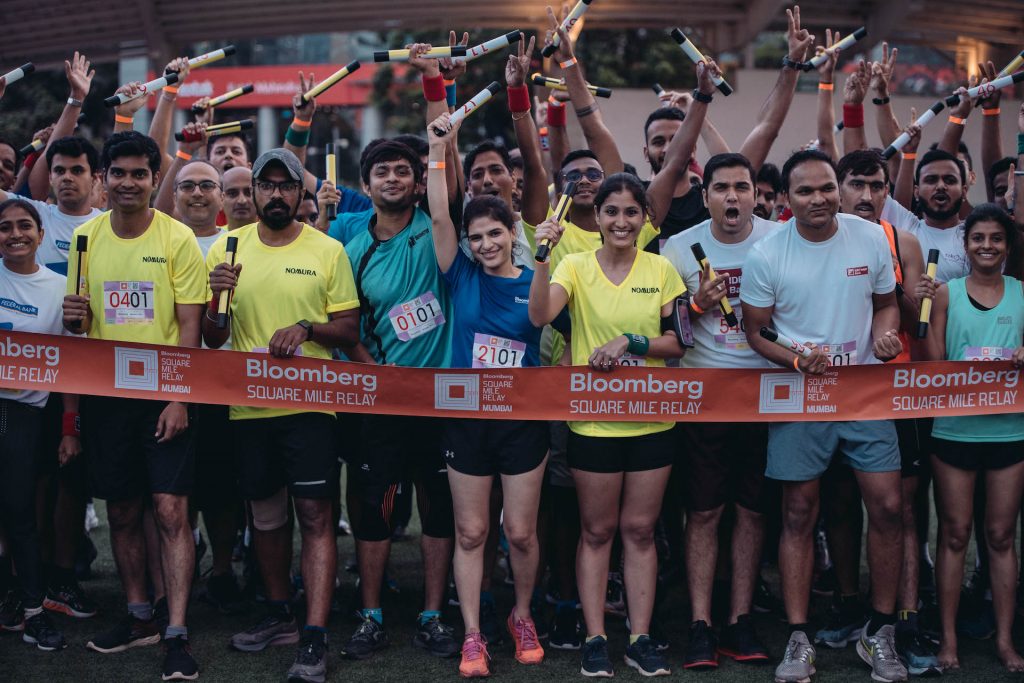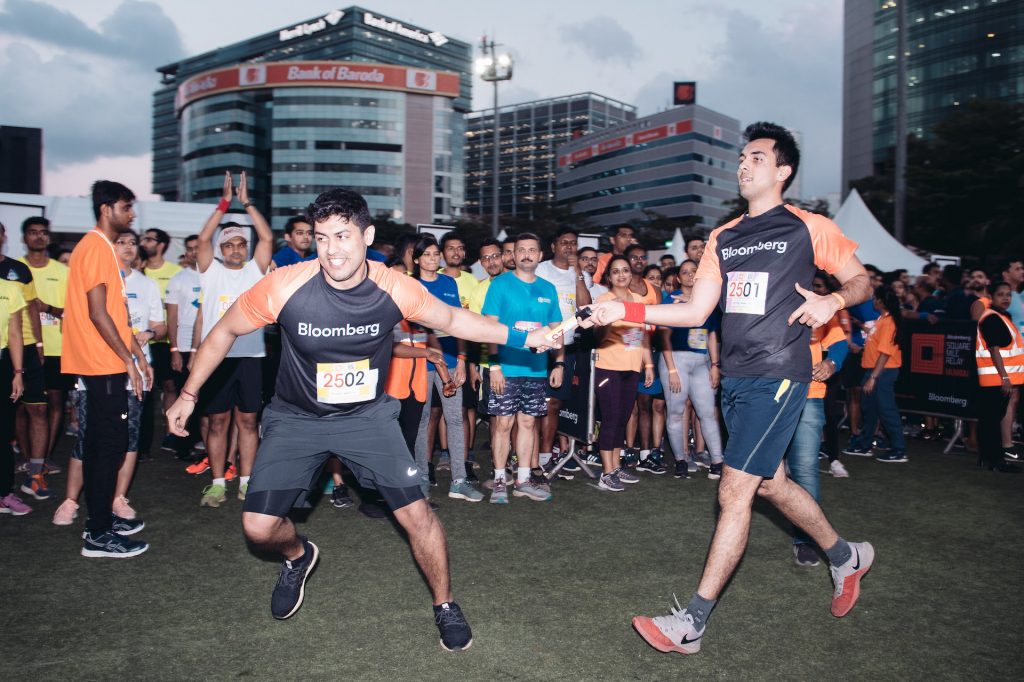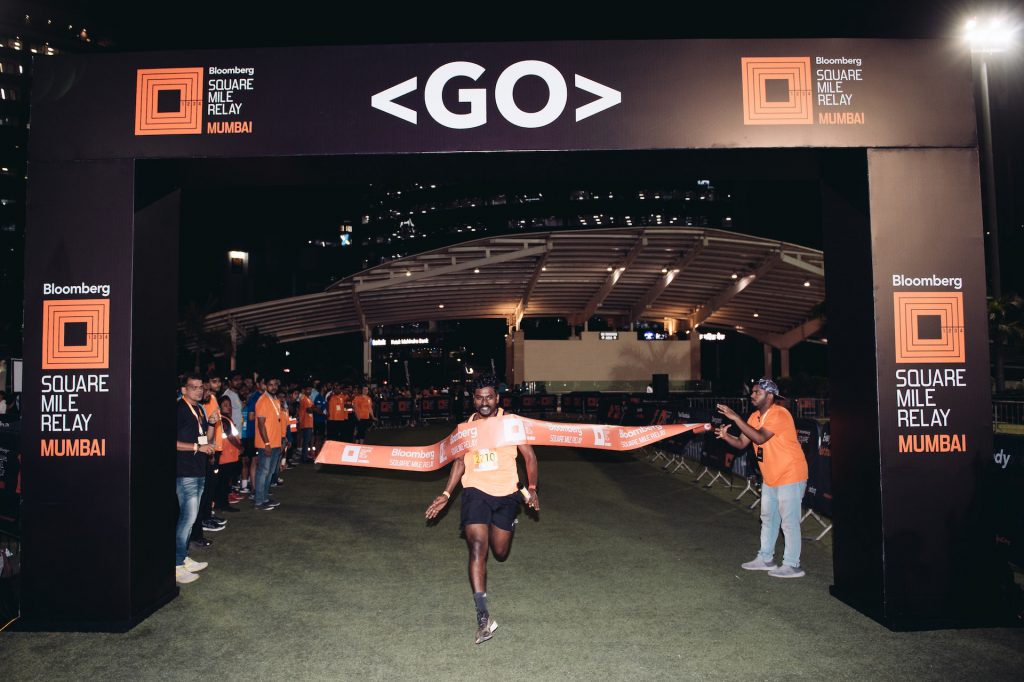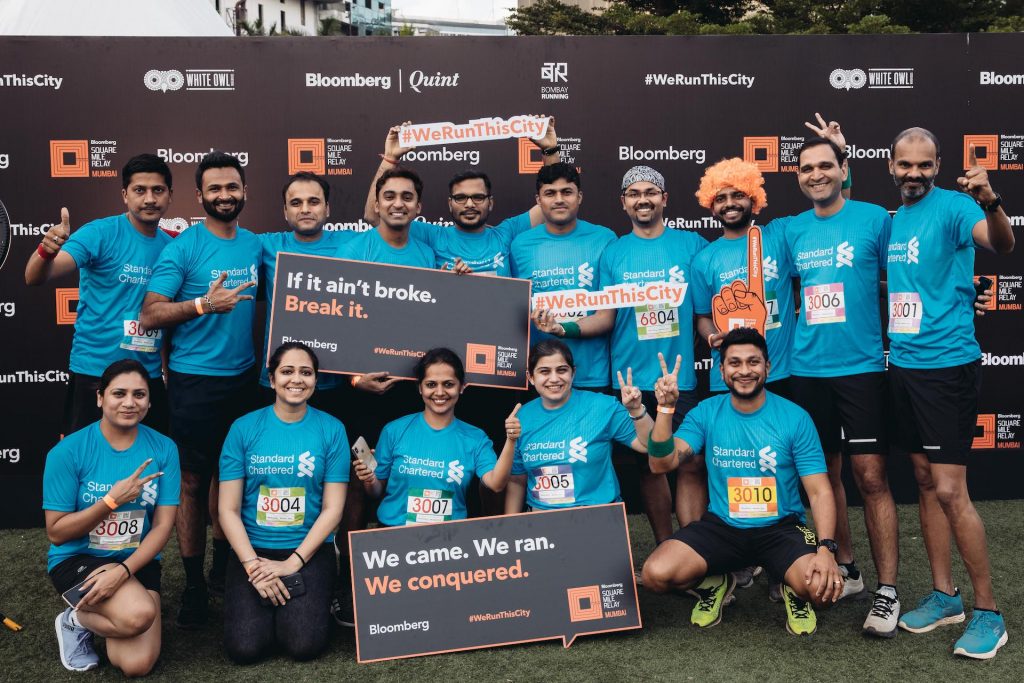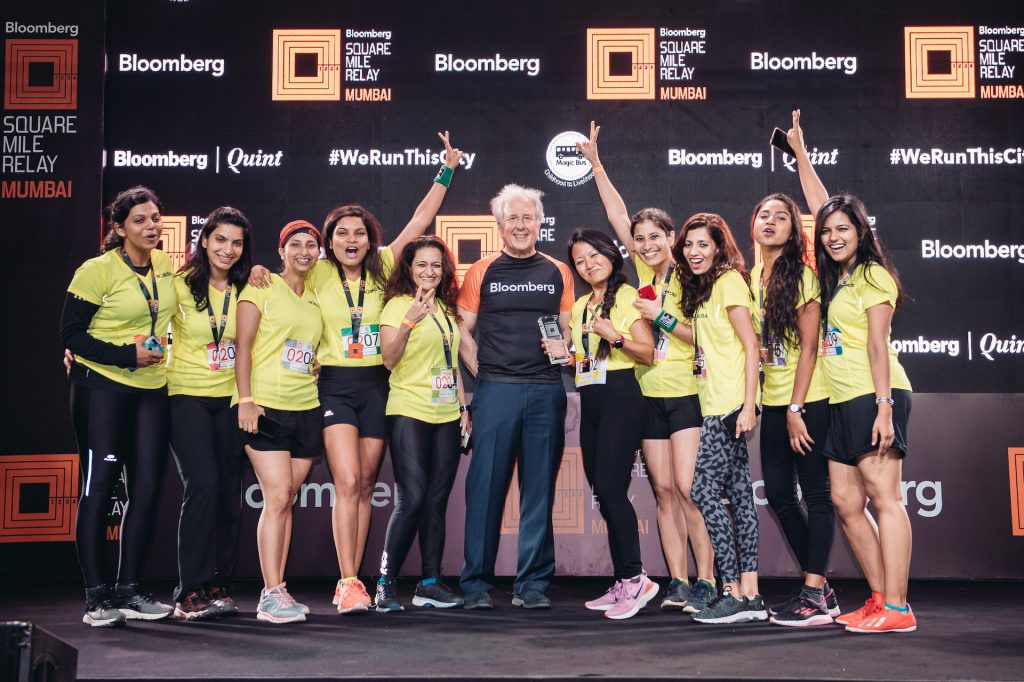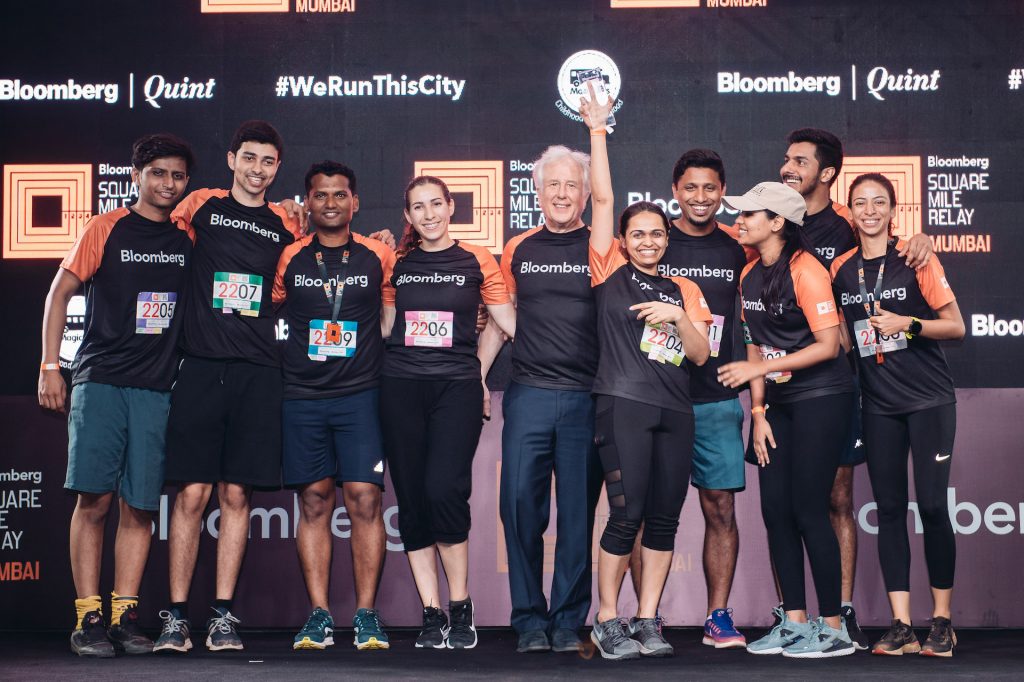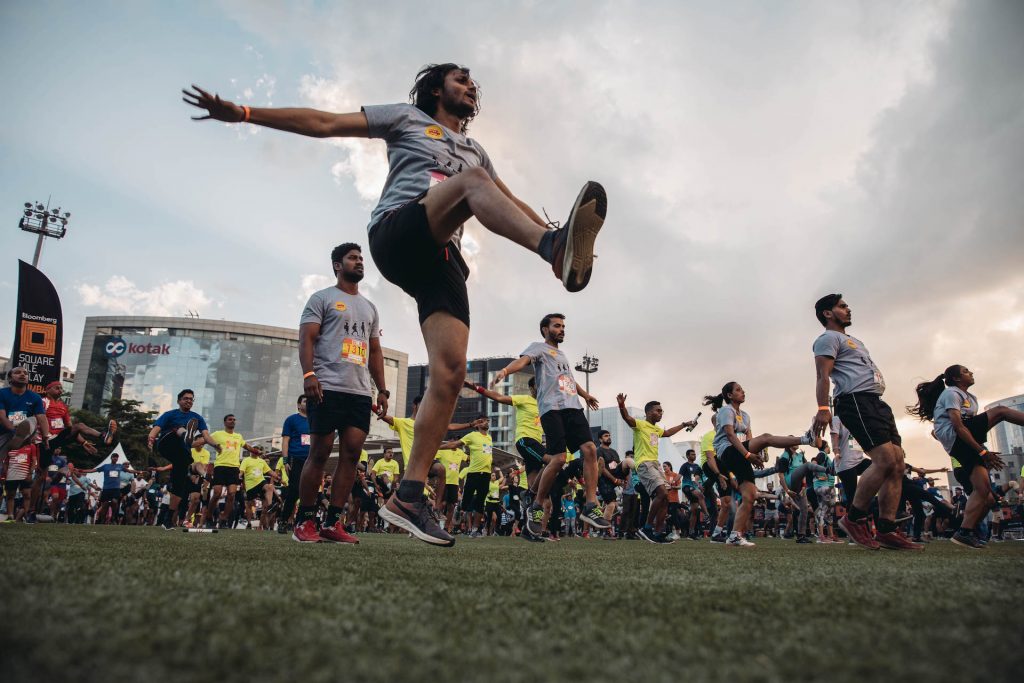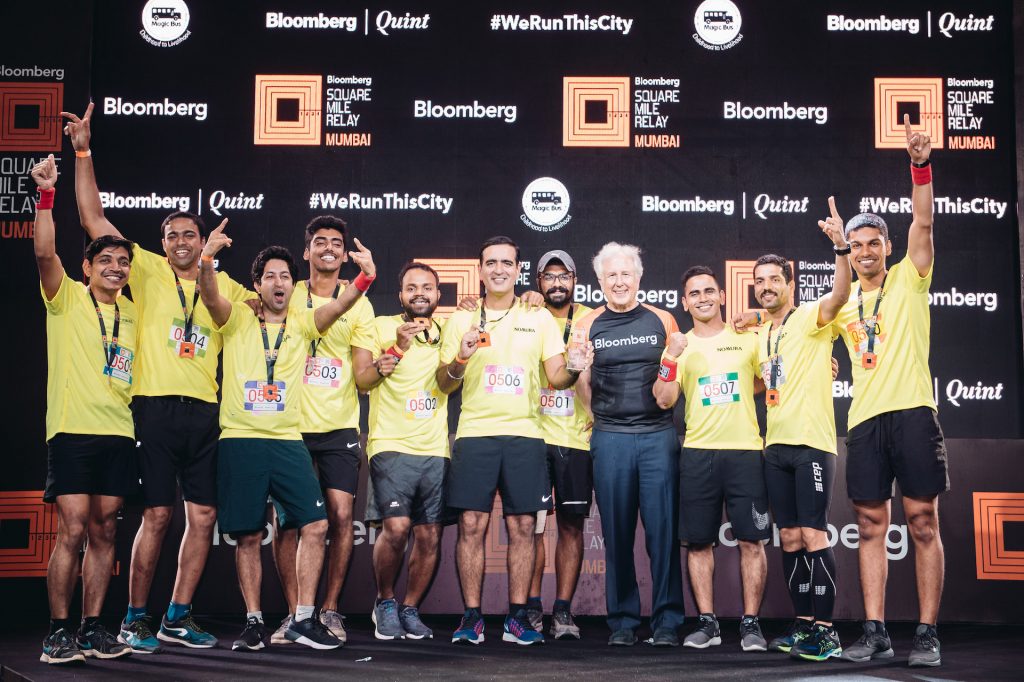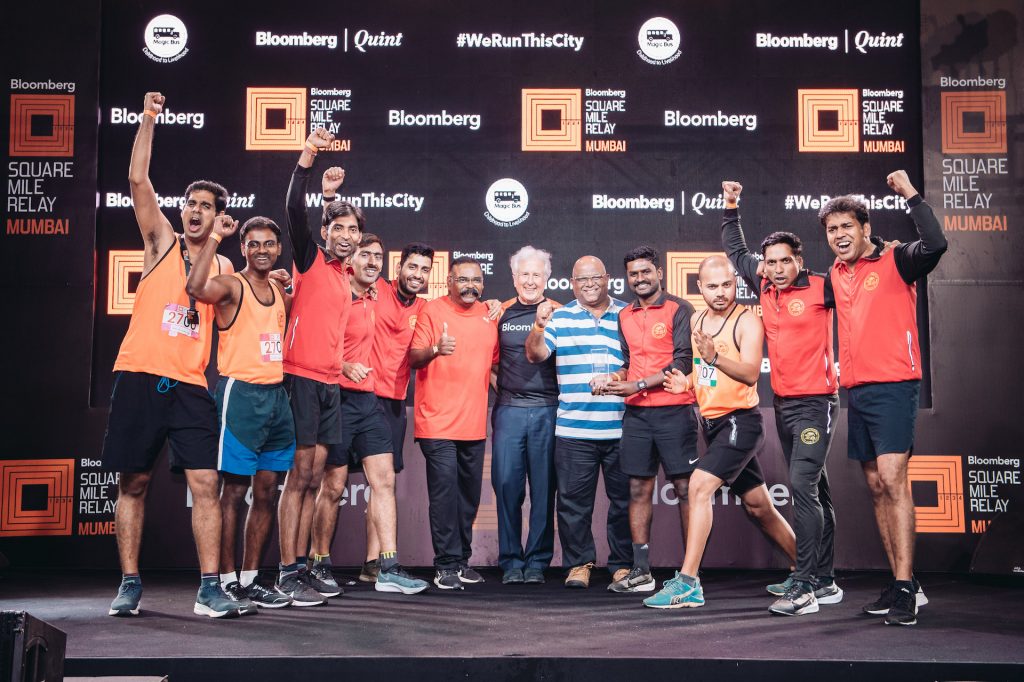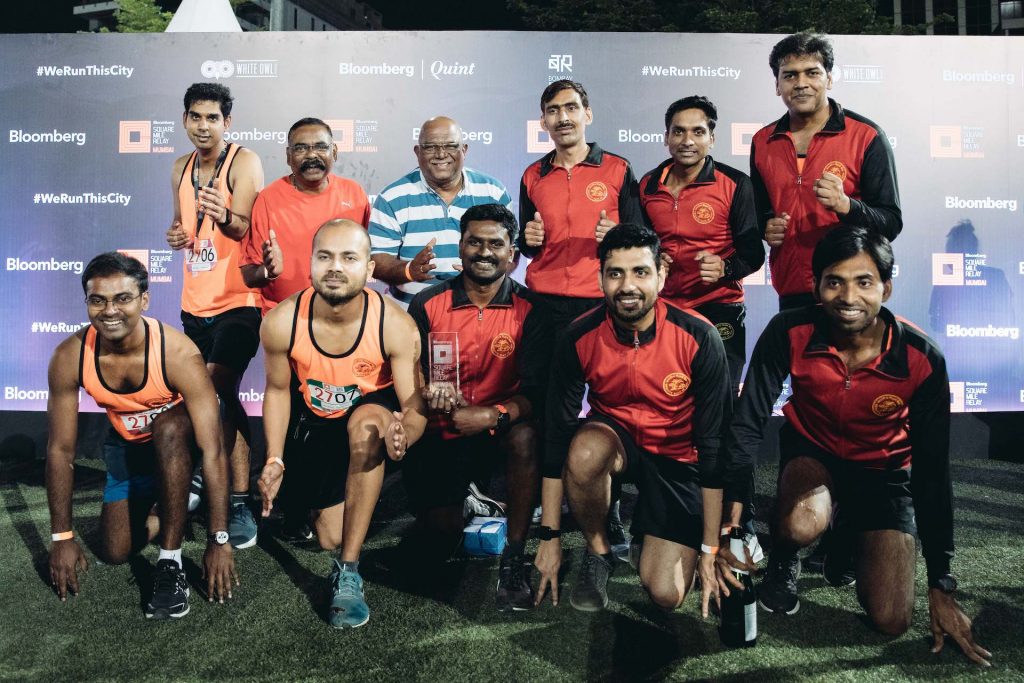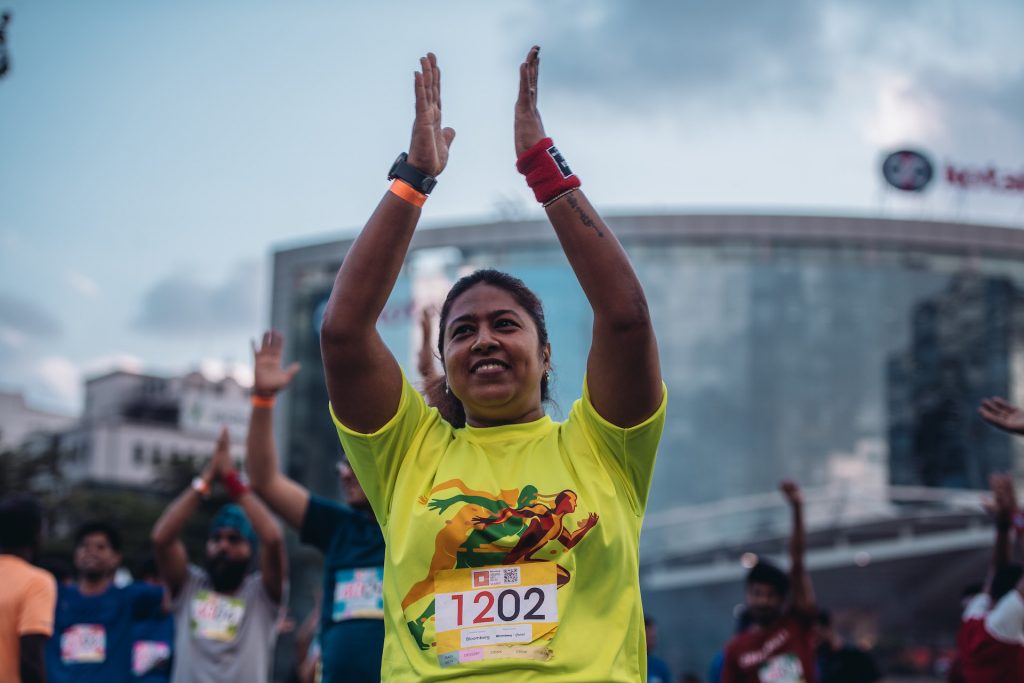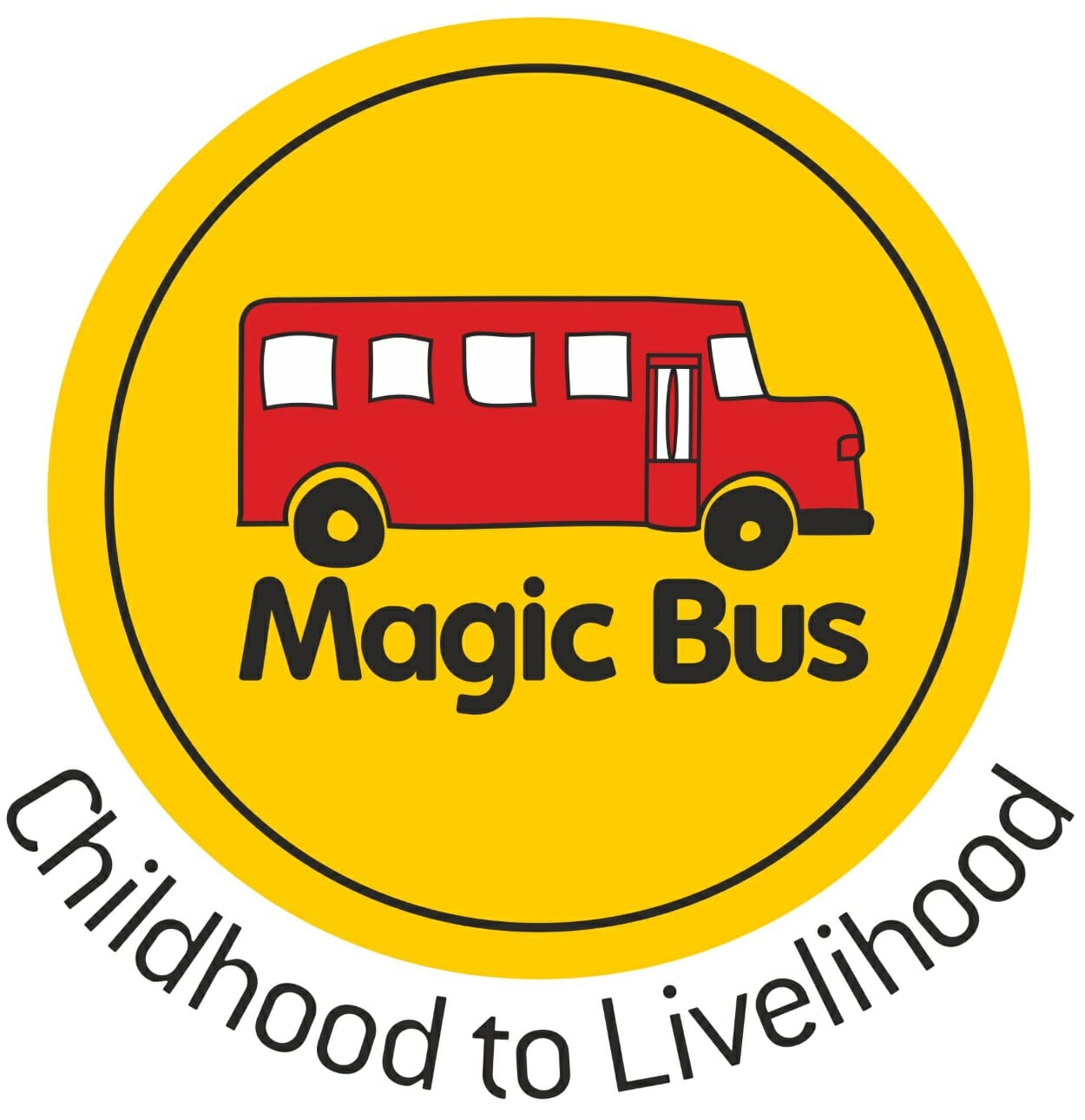 Mumbai - The Extra Mile
The Extra Mile helps participants of the Bloomberg Square Mile Relay contribute to their city in a bigger, better way. We are delighted to be working with Magic Bus, as The Extra Mile Partner in 2019.
Magic Bus is one of the largest poverty alleviation programs in India, working with more than 375,000 children and young people in 22 States and 77 Districts of the country. In the last six years alone, Magic Bus has reached out to 923,000 children helping them move out of poverty. Our activity-based sessions are carried out across 798 schools and 1934 communities. In Mumbai, they work with some of the poorest children and young people living in poverty, taking them from a childhood full of challenges to a life with meaningful livelihoods using methodology that integrates sport, play and games. The long-term and sustainable outcome is that they equip these young people with the life skills and knowledge they need to grow up and move out of poverty.
The winning cause with the fastest average time on race night was LIVELIHOOD. Over the next year, Magic Bus will implement their 'Employability Education Programme' to address the winning cause with support from The Extra Mile funding.