London
Nächstes Rennen: 22 September 2022
Congratulations to all runners that took on and completed the 14th Bloomberg Square Mile Relay London! - check out the full results here.
Nearly 100 teams from the city's biggest businesses joined us on the start line, but it was Barclays A that took the title, completing their 10 laps of the one-mile course in a time of 52:38 to lift the coveted trophy and become the 'fastest firm in the city'!
Competing fiercely for top spot were Jump Trading 1 in second place with a time of 53:46 and Bloomberg Speedsters coming third with a time of 56:27. Taking the 'Fastest Mixed Team' award with a time of 58:00 were J.P Morgan. The fastest runners on the night were Andrew Lawrence and Lucy Reid, with extremely impressive times of 5:00 and 5:07. Finally, Bloomberg SpeedstHers were the winners of the 'Fastest Female Team' award, with a time of 01:17:05.
London, it was great to be back! We hope to see you again in 2023.
Wer hat teilgenommen?
1. Liontrust Asset Management
2. Mastercard
3. J.P.Morgan
4. Brewin Dolphin
5. Macquarie
6. Moneycorp
7. Fitch Group
8. Stifel Nicolaus
9. Peel Hunt
10. Align JV
All Companies
Proudly sponsored by: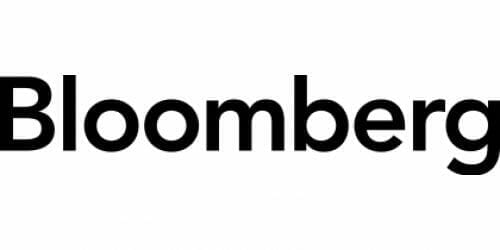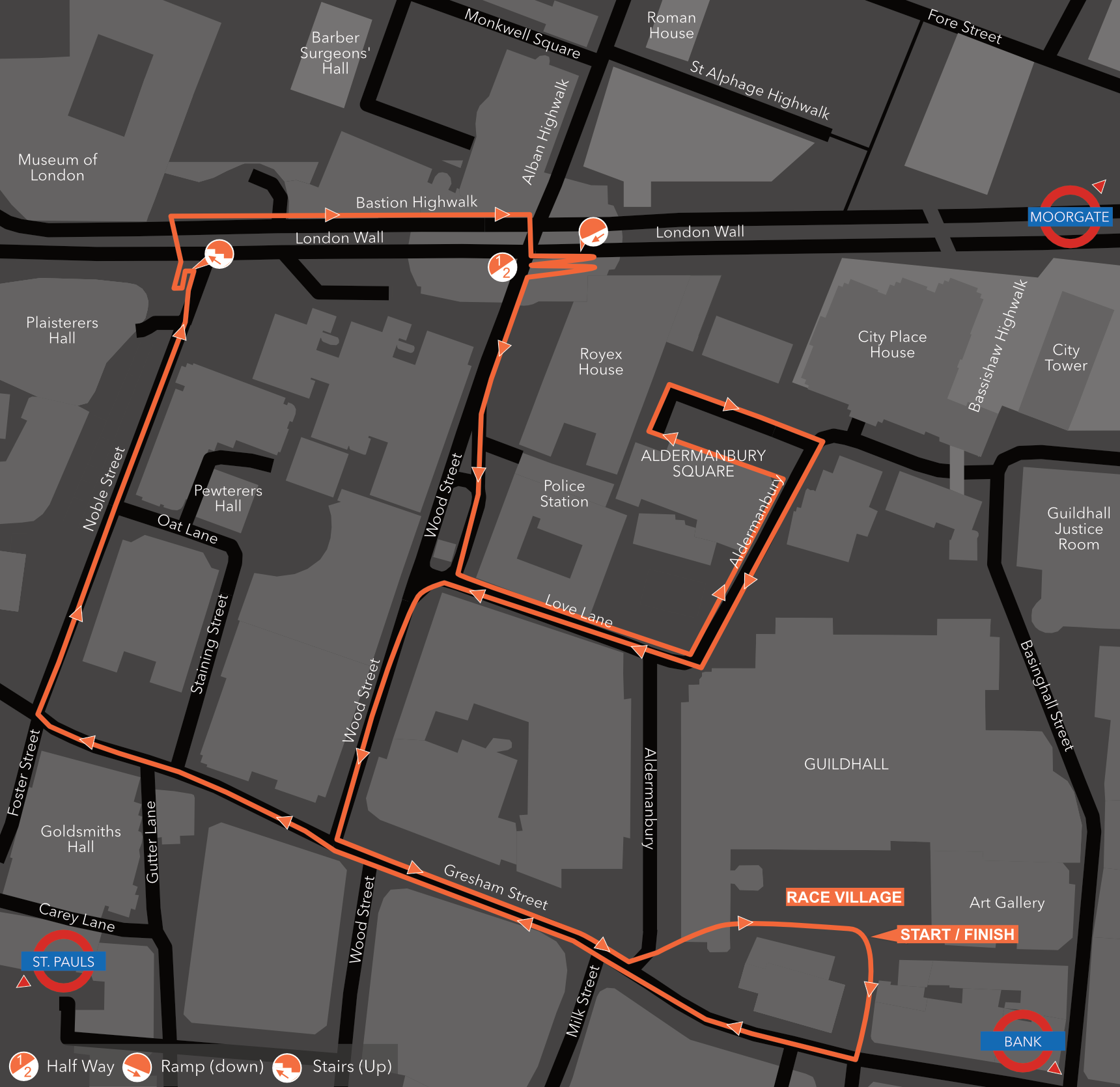 Check out the brand new course for 2022!
Race Village Lage
Guildhall Yard
Gresham St
London
EC2V 7HH
Richtungen
17:45
Captains arrive to register and collect batons and race bibs
18:15
Team members arrive
18:45
Official Race Briefing
19:10
First runners in race pens
21:00
Awards Presentation & After-Party
22:30
Race Village closes
Check out the highlights from the 2022 race: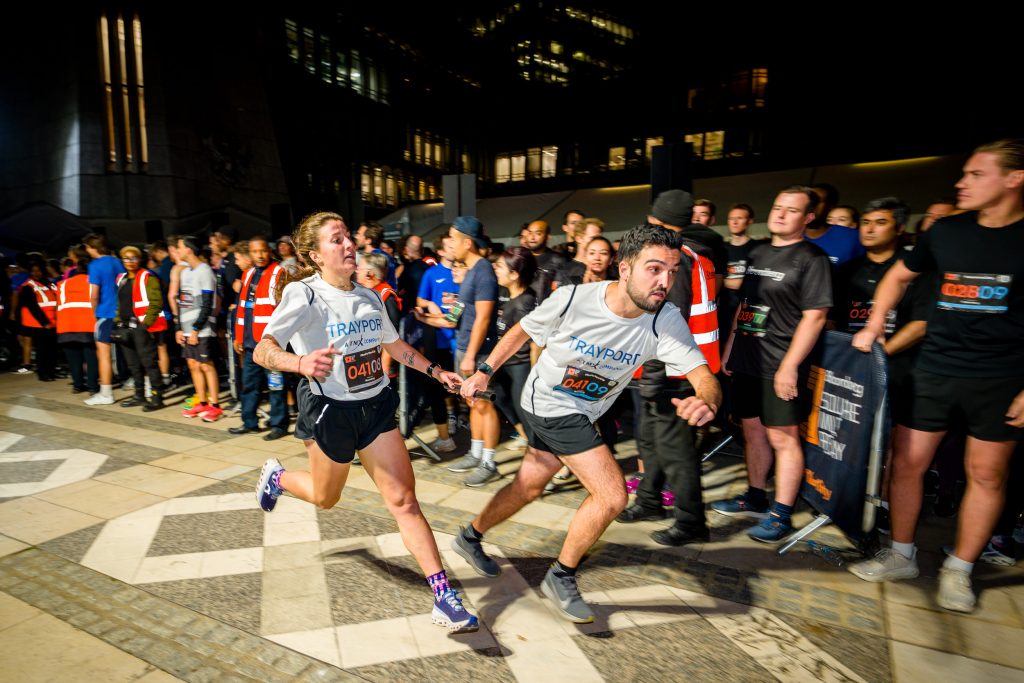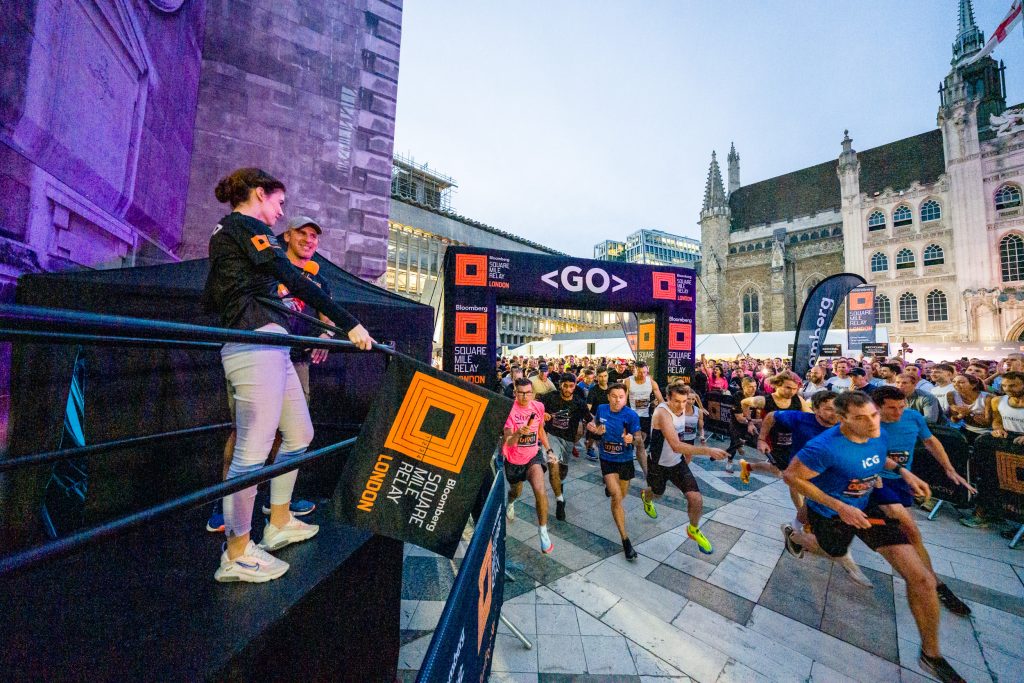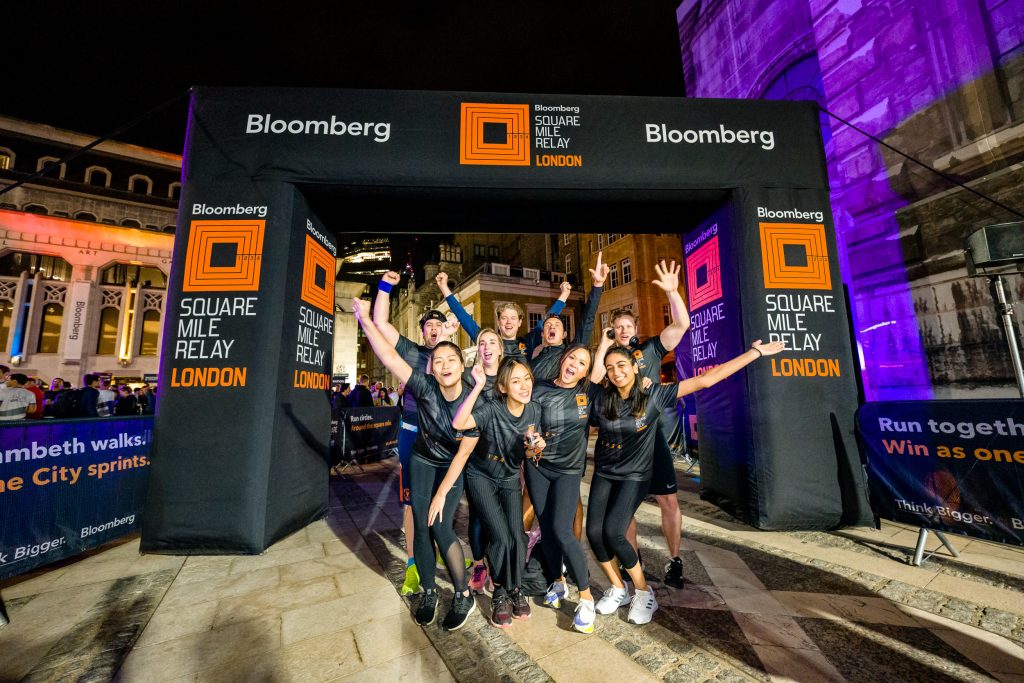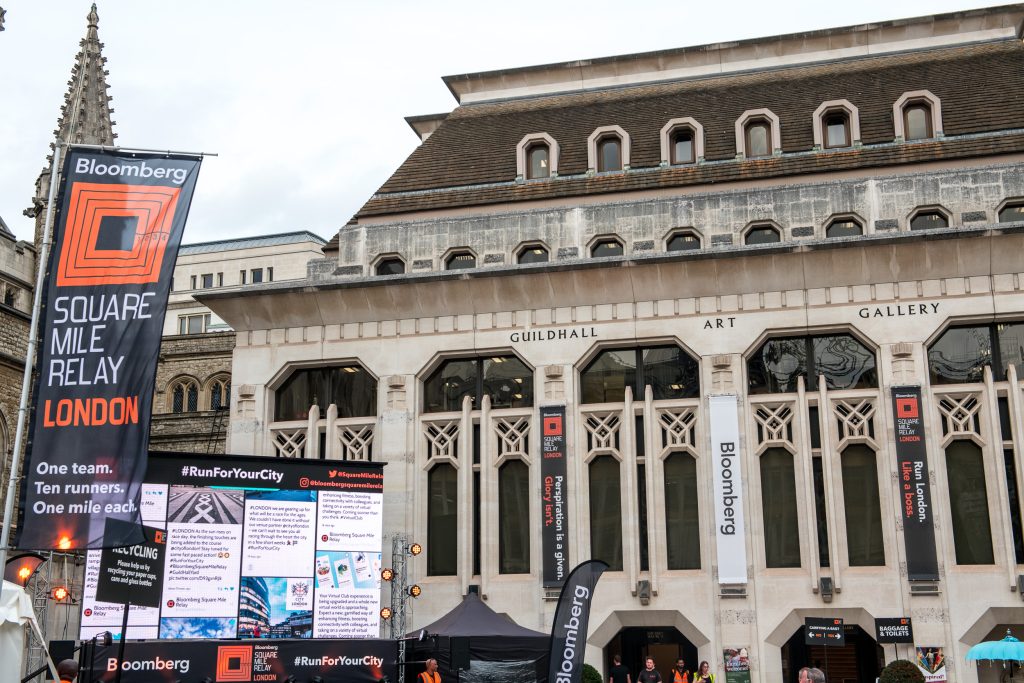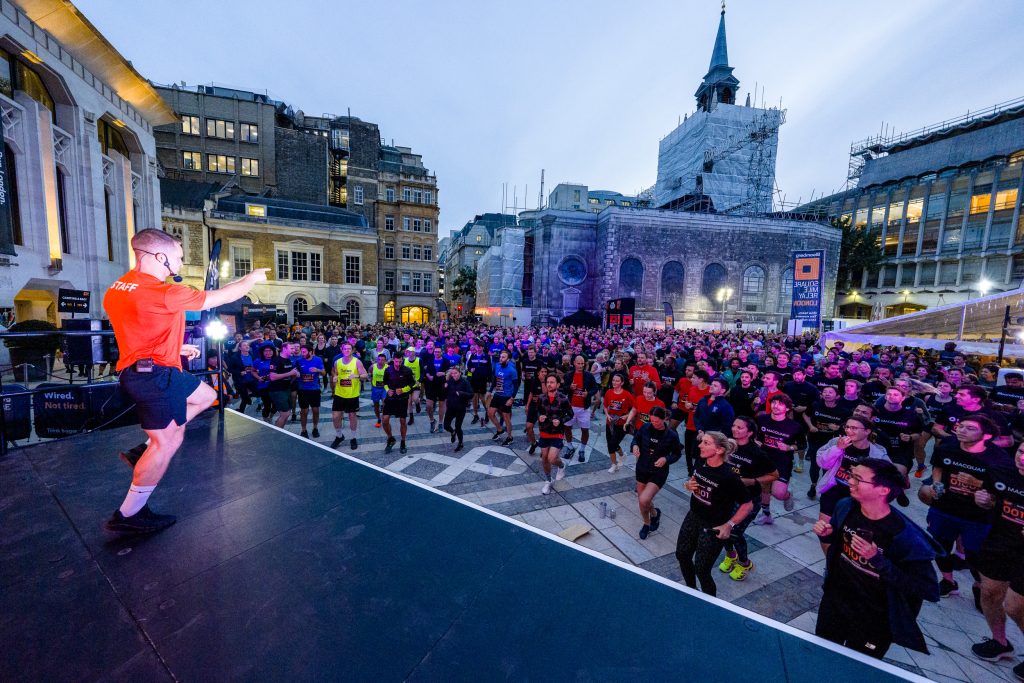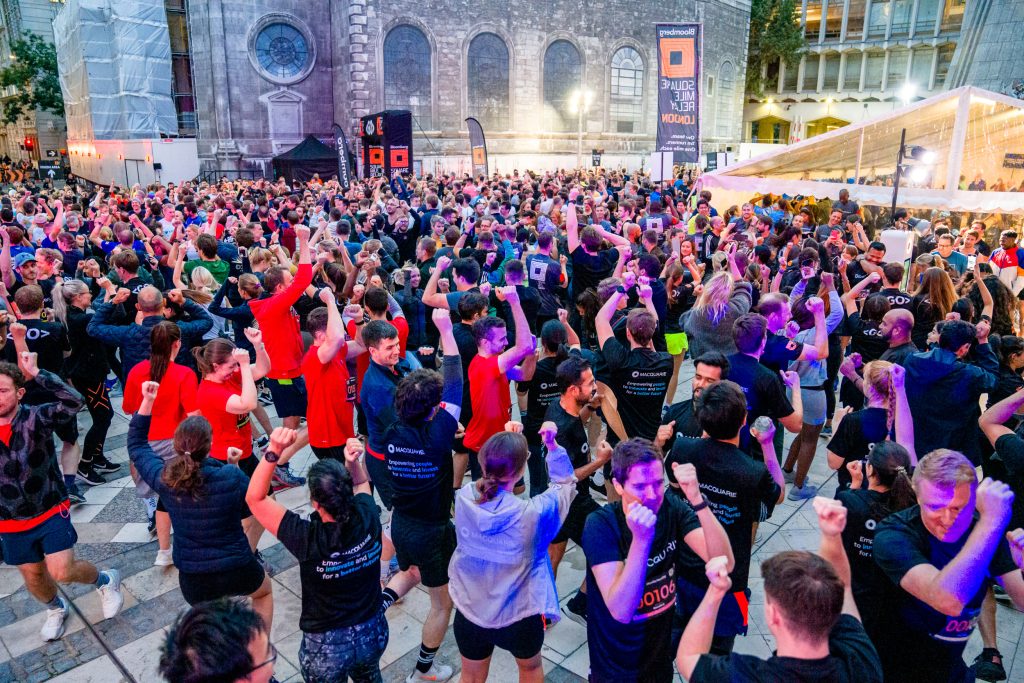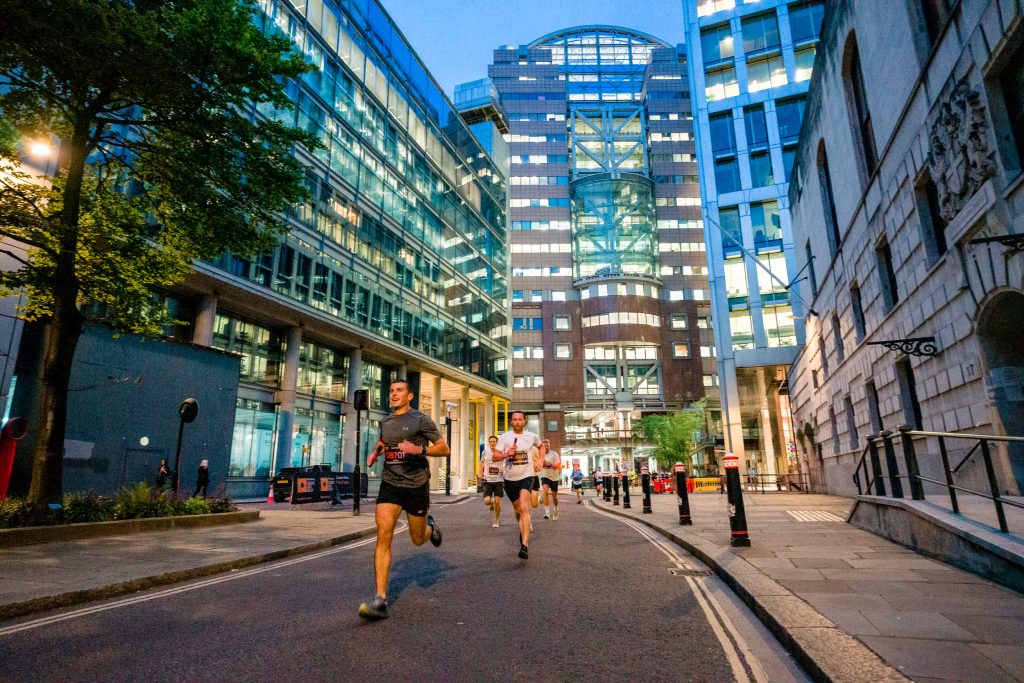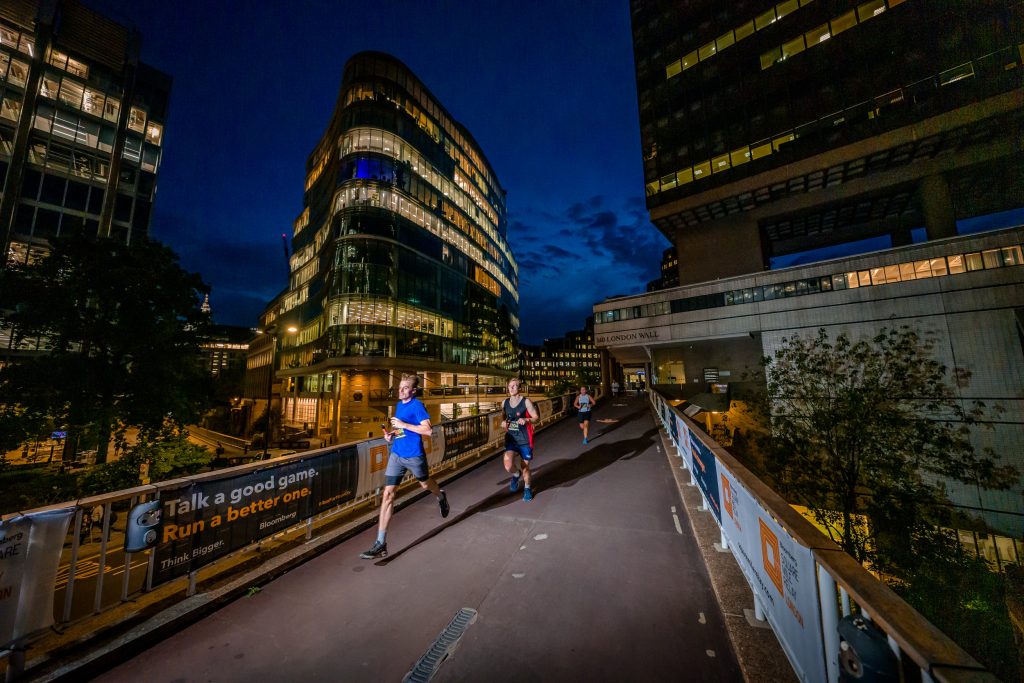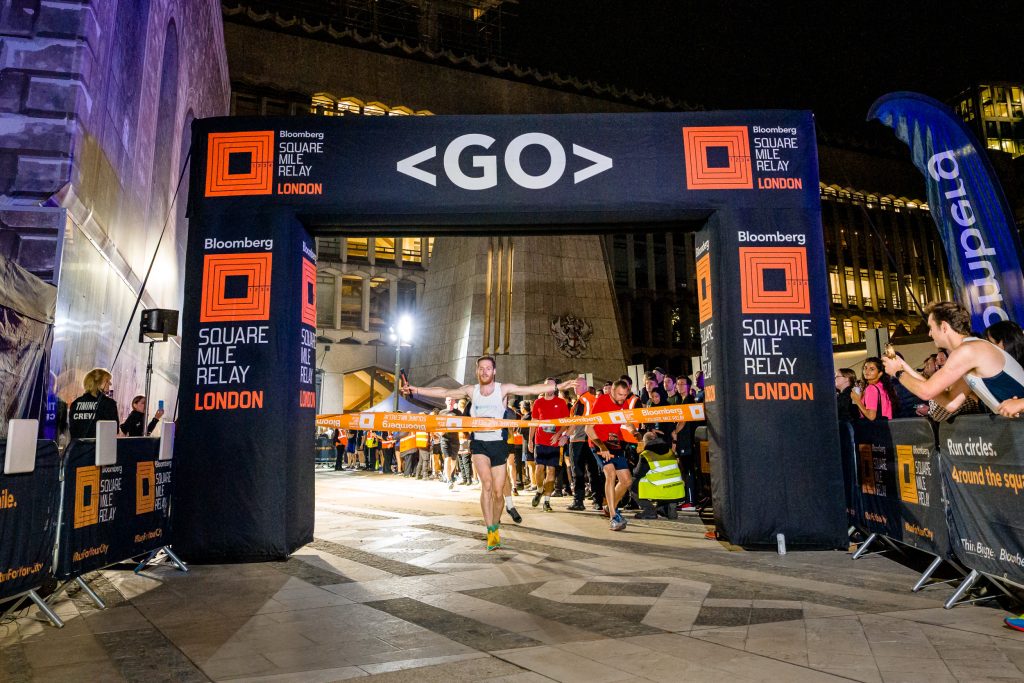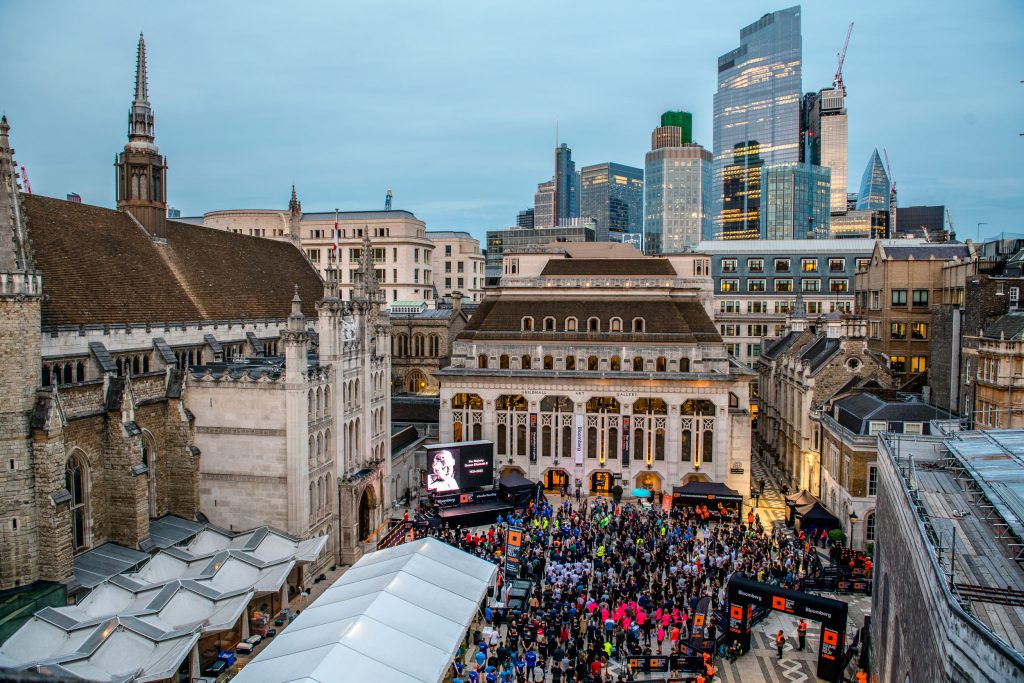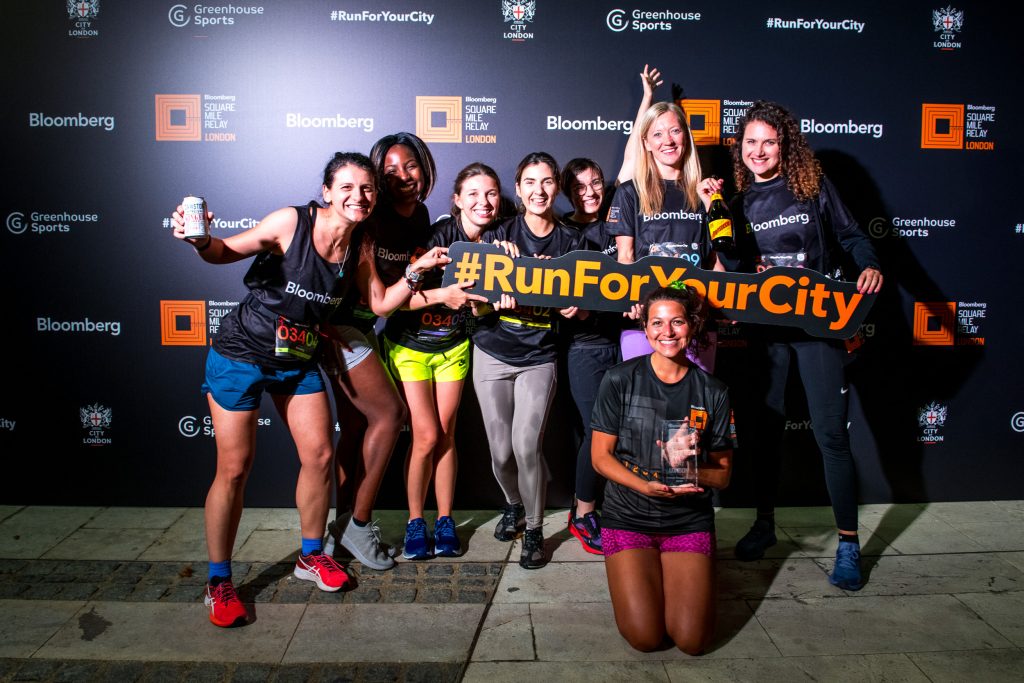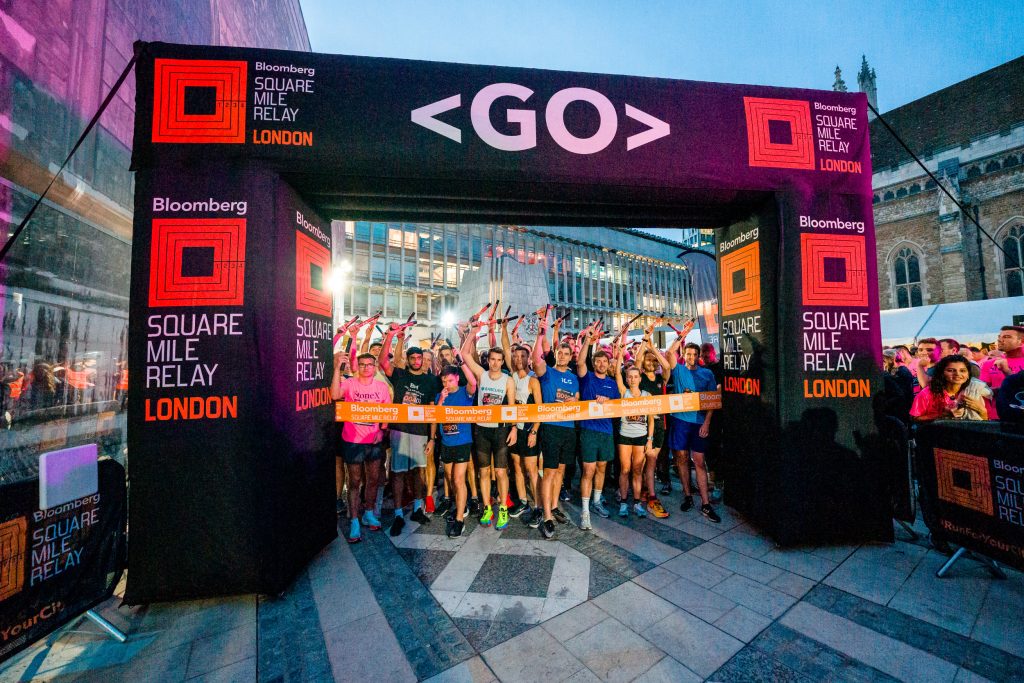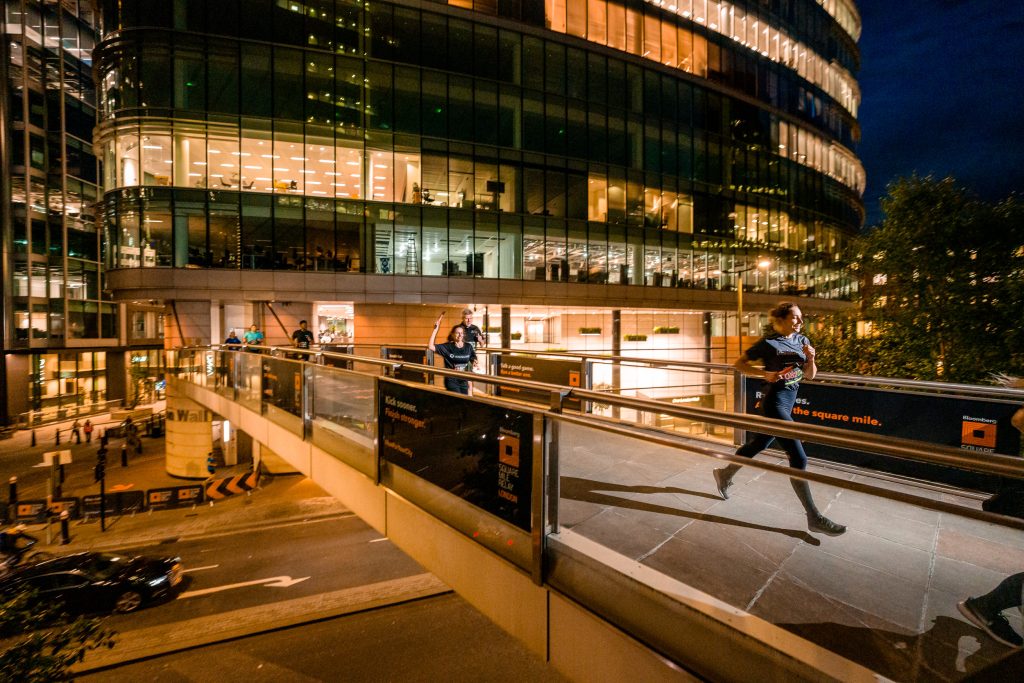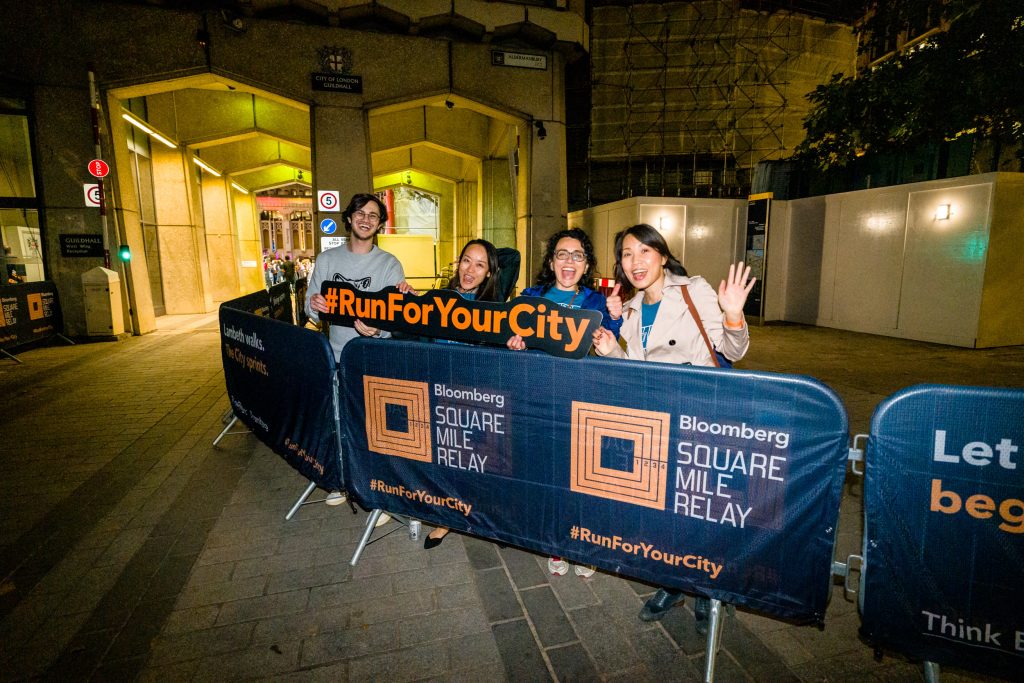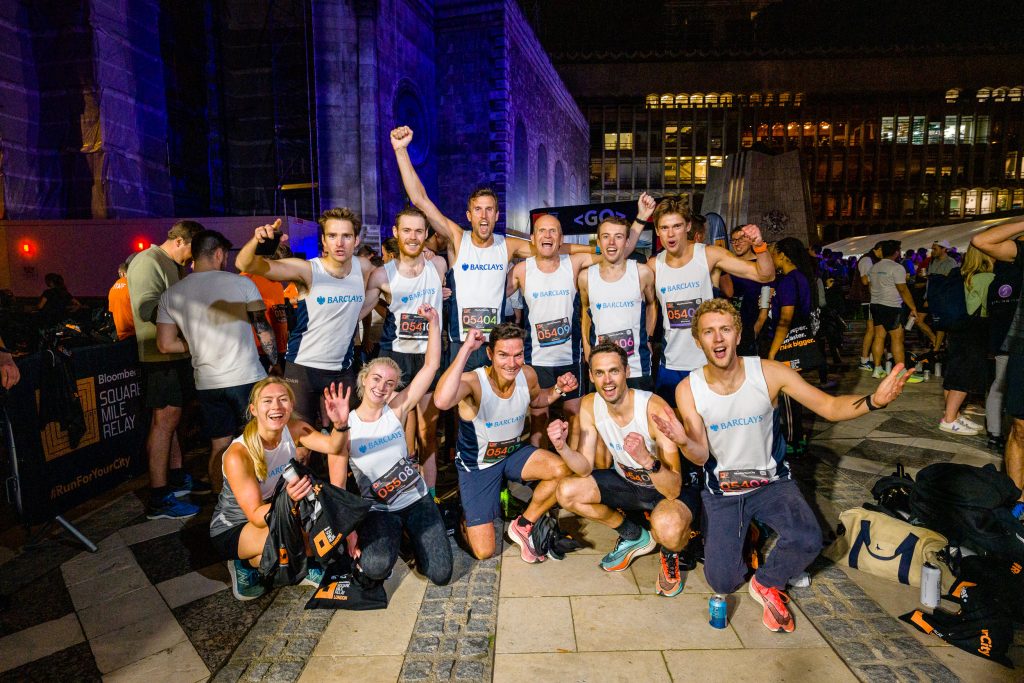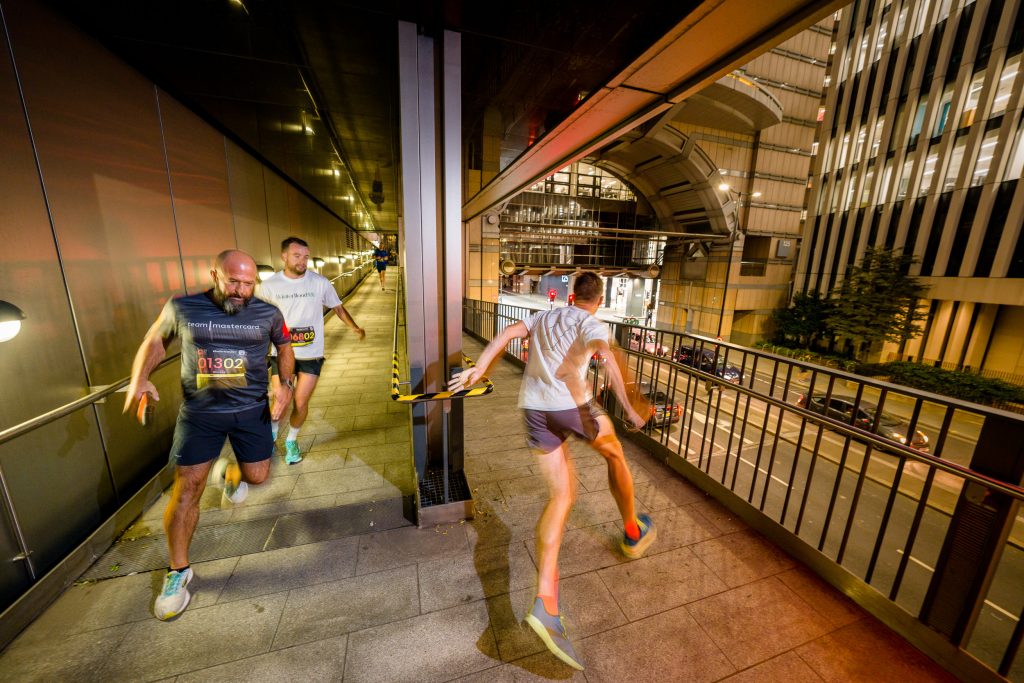 Wohltätigkeitsorganisationen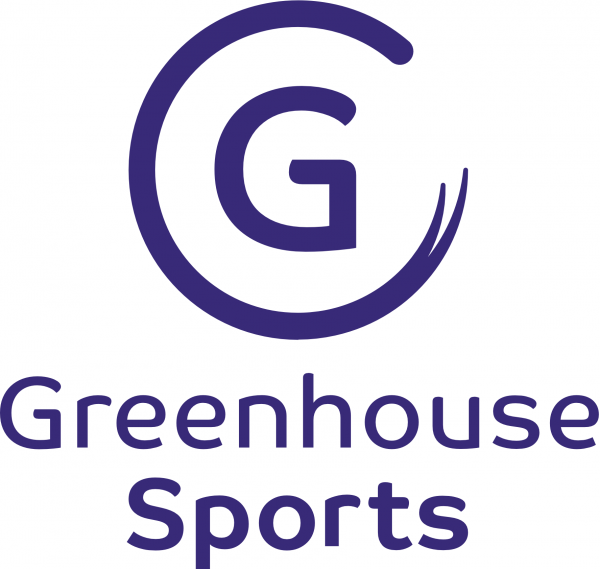 London - The Extra Mile
Global Community. Local impact.  
Every participant in the race will also be able to make an impact through our charity program, The Extra Mile. Every mile run will contribute towards raising a USD$30,000 donation by the end of the event, which will be donated to our local charity partner in London, Greenhouse Sports.
Greenhouse Sports uses sports coaching and mentoring to empower young people who are facing disadvantage and help them unlock their full potential.
Their evaluation shows their young people attend more school, get physically fitter and grow in confidence and resilience as a result of their coaching and mentoring.
We also encourage all participants to Go The Extra Mile beyond their participation, and register for our free-to-access Bloomberg Square Mile Virtual Club, where every point earned through your activity will further contribute to making a lasting and tangible impact at a global level.