Dubai
Nächstes Rennen: 9 February 2023
Wähle ein Rennen. Erstelle ein Team. Laufe in deiner Stadt.
Jetzt anmelden
Treten Sie in Ihr Team ein
Team-Eintrag
AED6,100.00 + VAT pro Team von 10 Läufern
Trete einem Team bei
Was ist inbegriffen:
Race entry for 10 runners
10 Food & Drink Packages (inc. main meal, dessert & three soft drinks)
10 Finisher t-shirts & race medals
Access to the official After-Party
It's Race Week for Bloomberg Square Mile Relay Dubai, taking place at The Gate Building, Dubai International Financial Centre.
Team captains will need to arrive at the Race Village from 5:00pm, with the rest of the team before 6:00pm. At 6:15pm there will be a welcome on stage, with the Official Race Briefing shortly after, at 6.30pm. The warm-up, led by Fitness Partner Fitness First, is at 6:45pm before the race start at 7:00pm.
All runners should check out the online team race pack, and don't forget to download our Race App that gives you all the information you need, including your team's provisional lap times!
Hospitality will be open to everyone in the Race Village – runners will receive a meal, dessert and three soft drinks as part of their team entry. Additional food and drink will also be available for supporters to purchase either online, or on event day, so your colleagues and friends can also join in the fun – this is an evening not to be missed!
If you have any queries, please contact us on +971 04 321 0008 or  [email protected]
See you on the start line!
Wer tritt an?
1. Al Tamimi & Company
2. Mastercard
3. K&L Gates
4. DP World
5. Arqaam Capital
6. Gowling WLG
7. IDAMA
8. Alpen Capital (ME) Limited
9. Allen & Overy LLP
10. Emirates Steel
All Companies
Proudly sponsored by: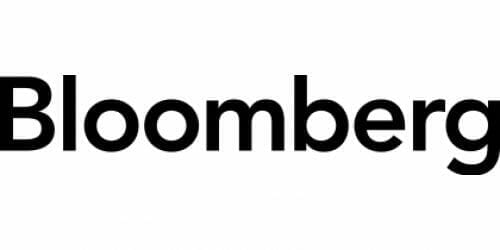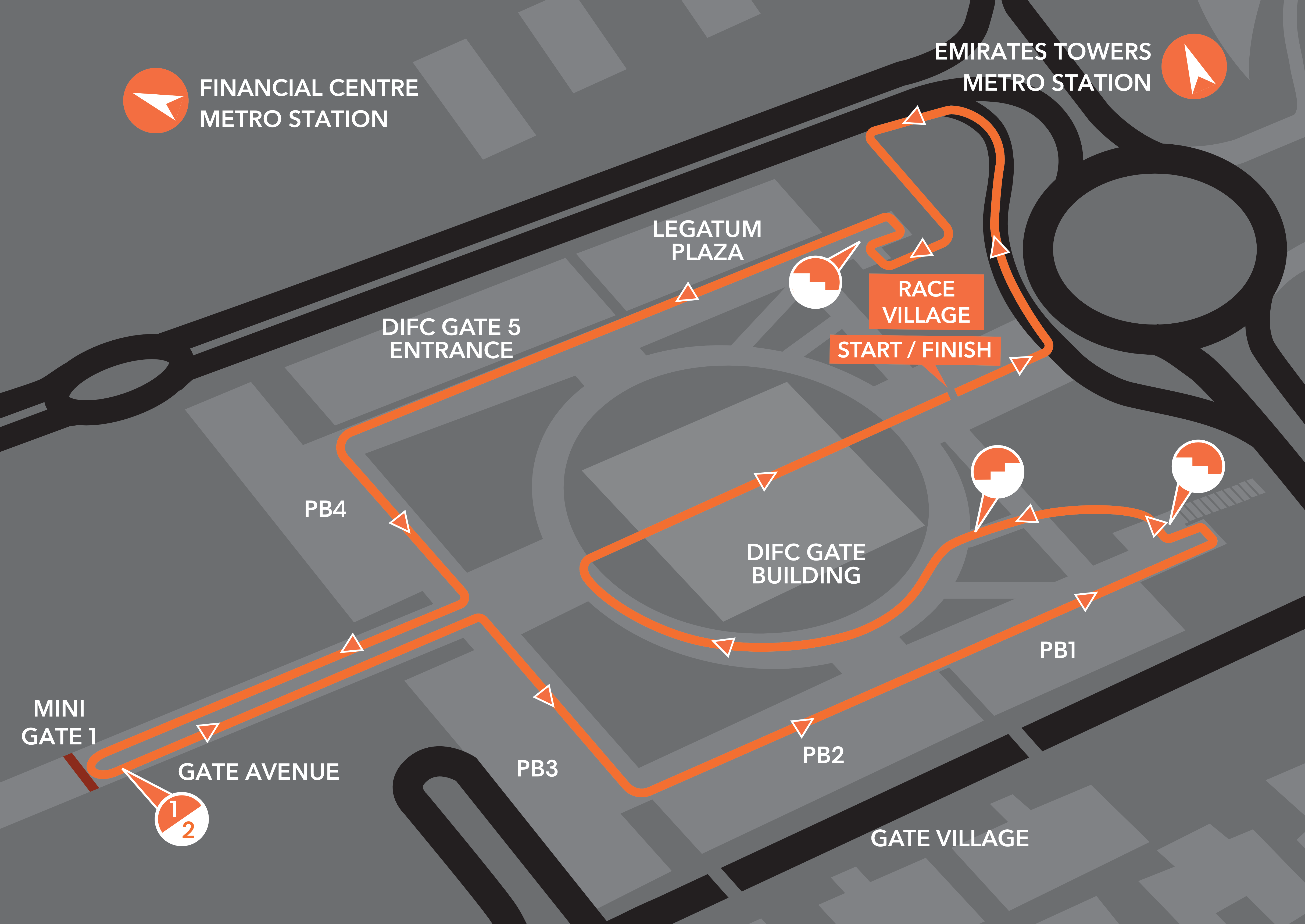 Set amidst the Dubai International Financial Centre (DIFC), runners challenge each other for position as they navigate tight turns, sharp bends, and flights of stairs on this unique one mile (1.6km) route, synonymous with the Bloomberg Square Mile Relay. The stunning skyline provides a dramatic backdrop to the race course that challenges returning runners on the start line, but also offers a unique, fun and exciting race for first-time participants.
Race Village Lage
The Gate Building
Dubai International Financial Centre (DIFC)
Richtungen
17:30
Race Village opens. Captains arrive to register and collect batons
18:00
Team members to have arrived
18:30
Welcome & Official Race Briefing
18:45
Official warm-up with Fitness First
18:50
First runners ready in race pens
19:00
Race starts & hospitality opens
20:45
Race finishes (approx.)
21:00
The Extra Mile & Awards Presentation
21:30
Race Village closes & the official After-Party at Dolce starts
Check out the highlights from the 2022 race: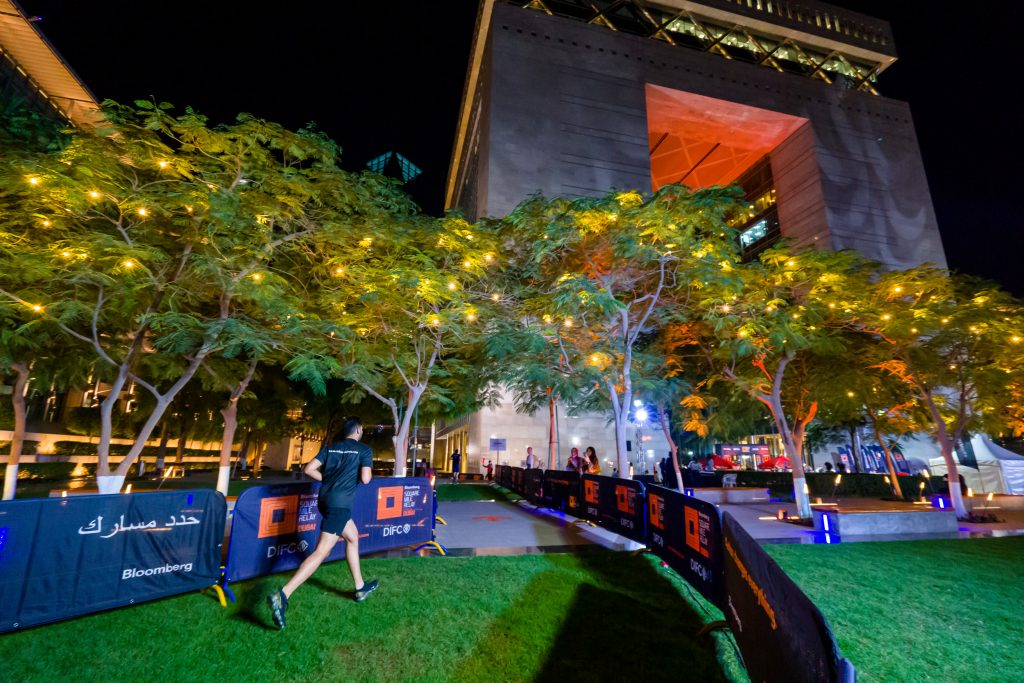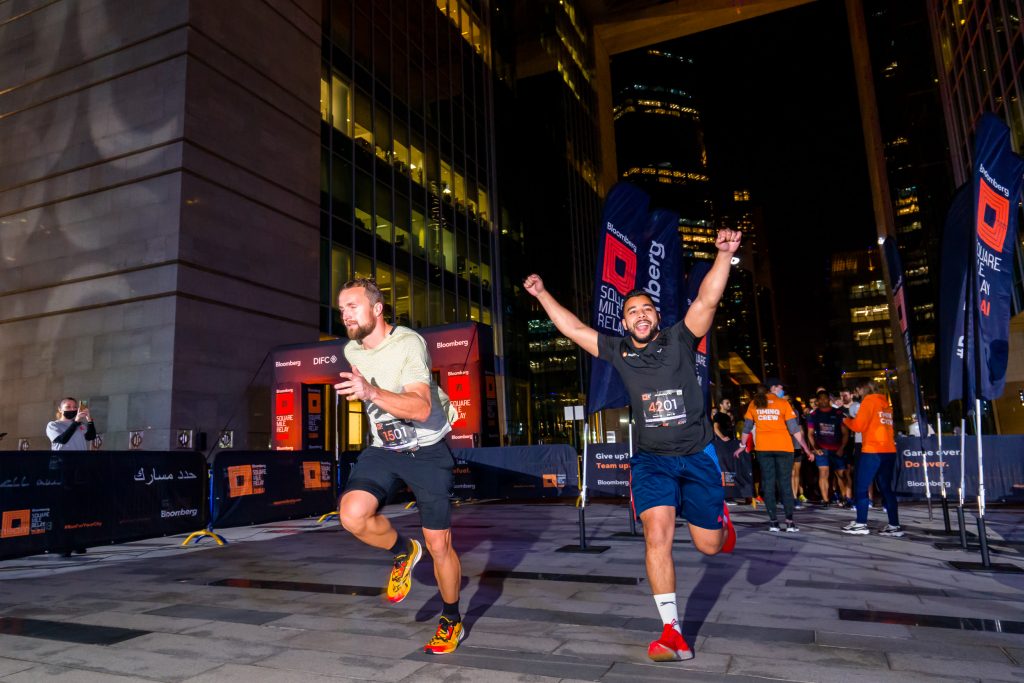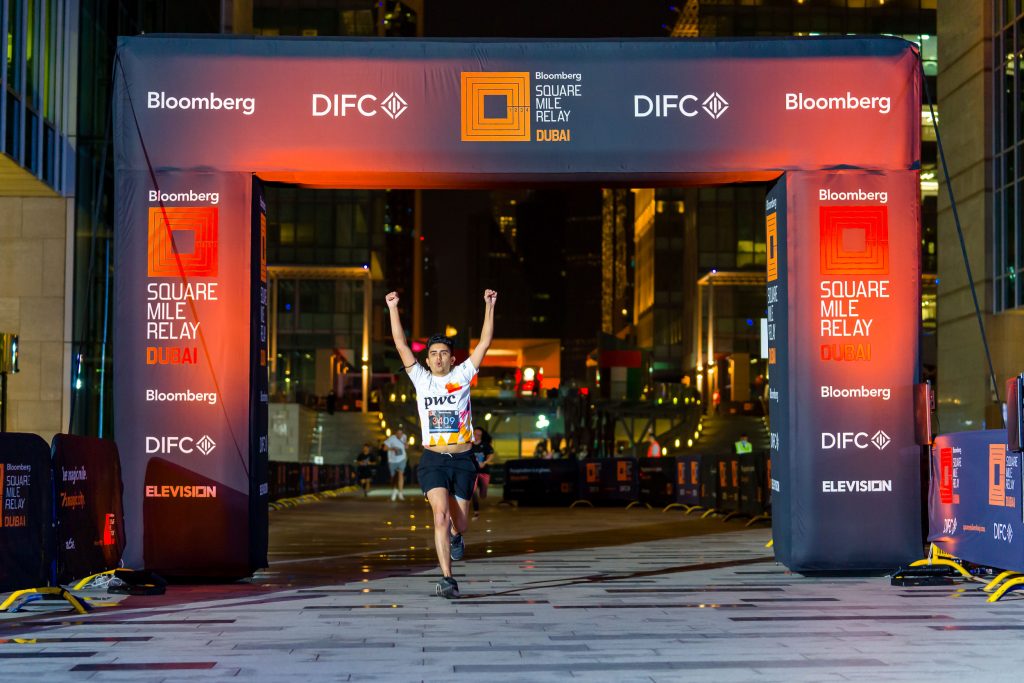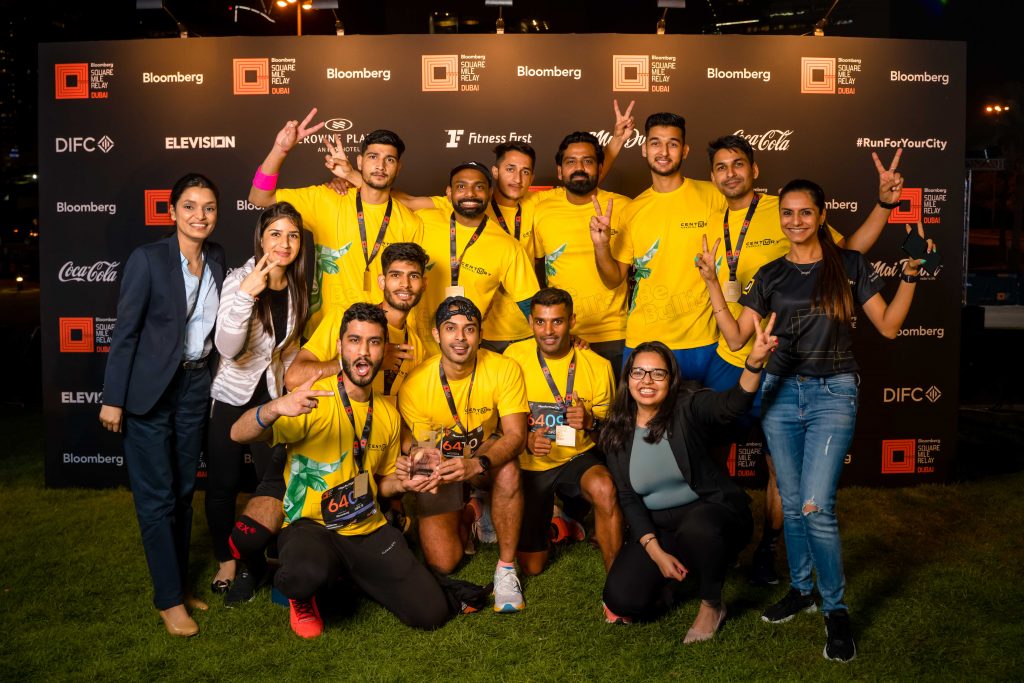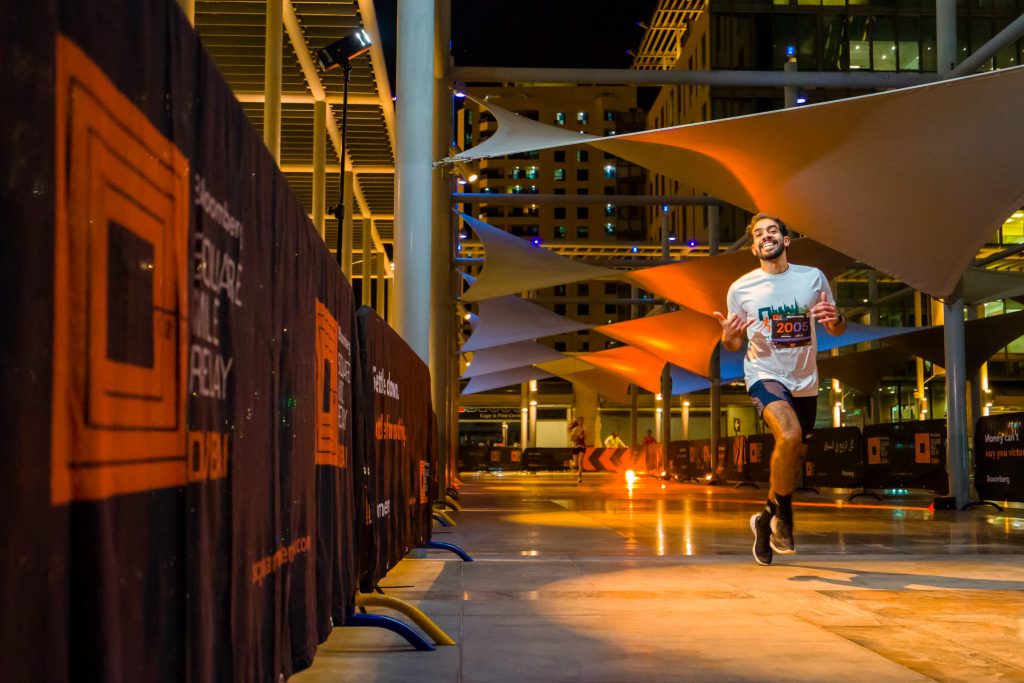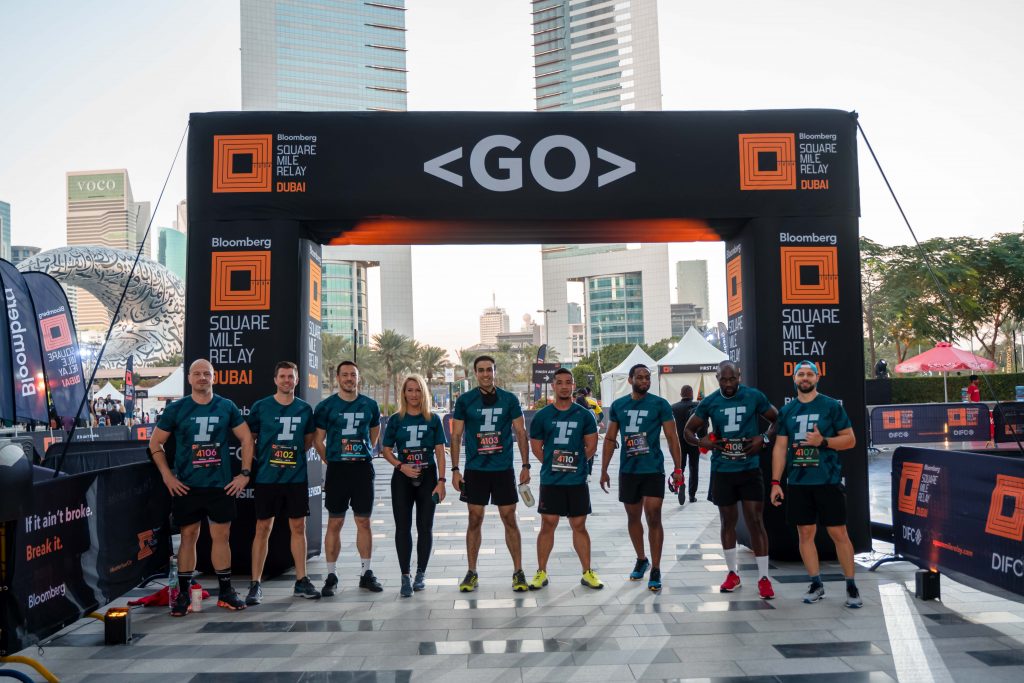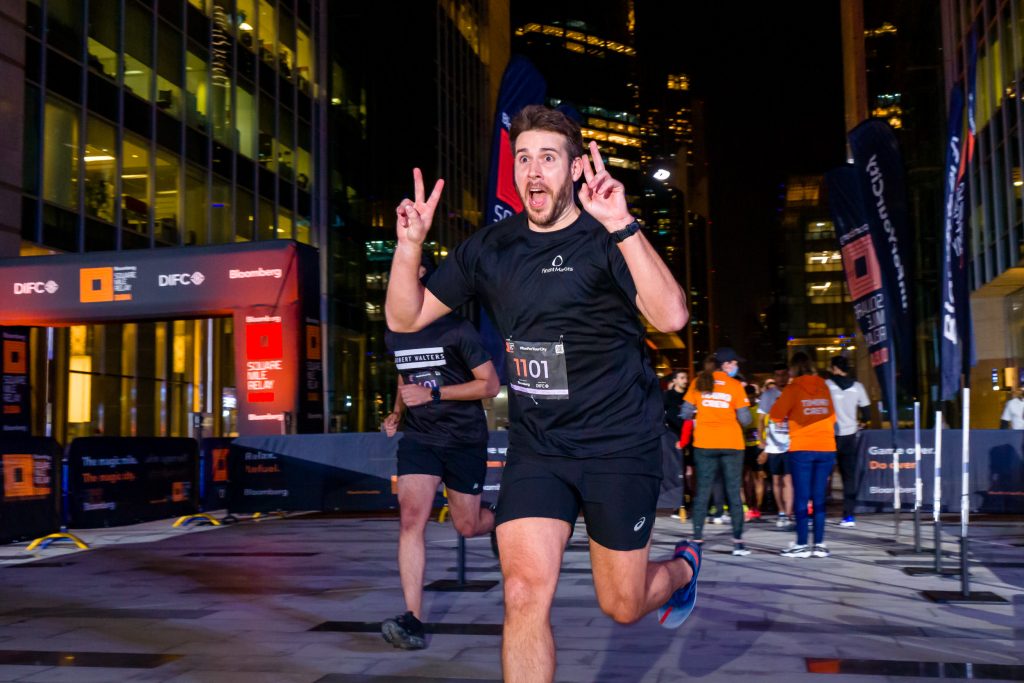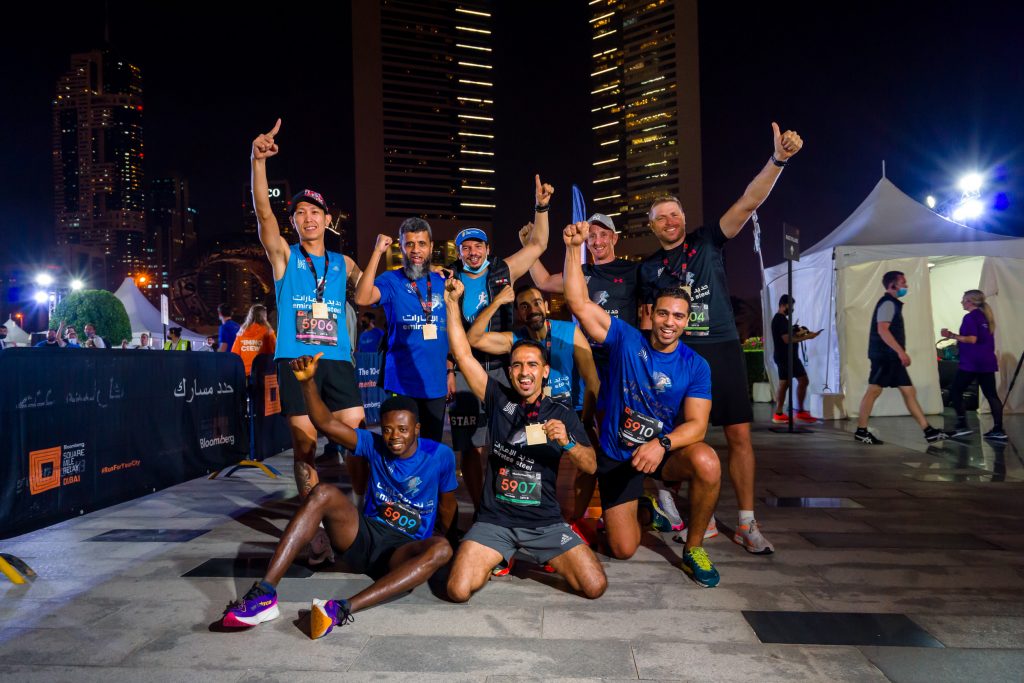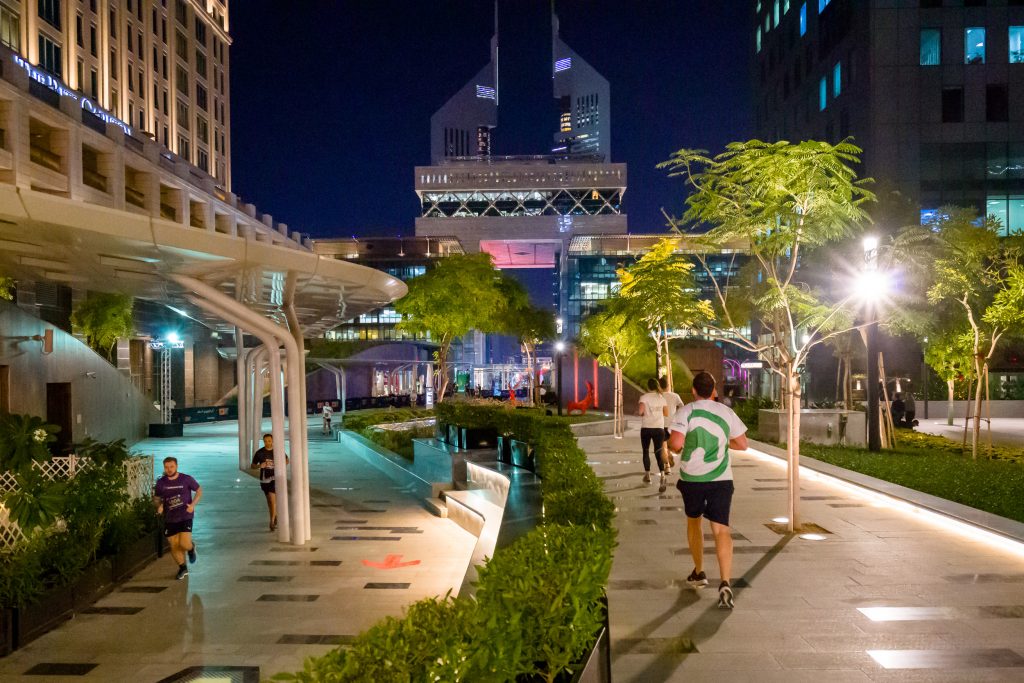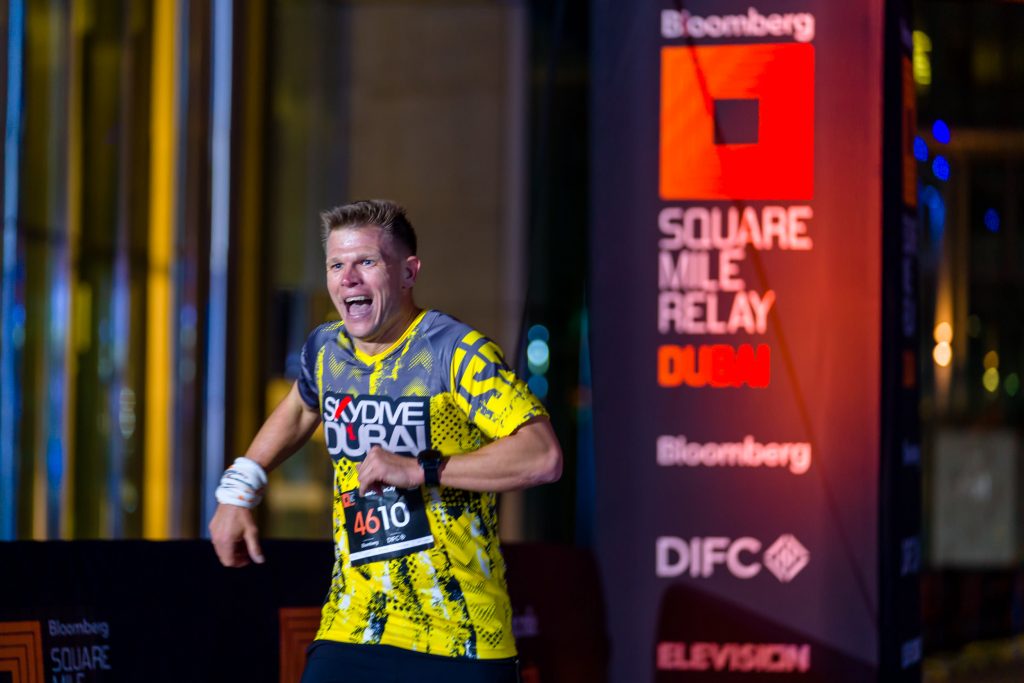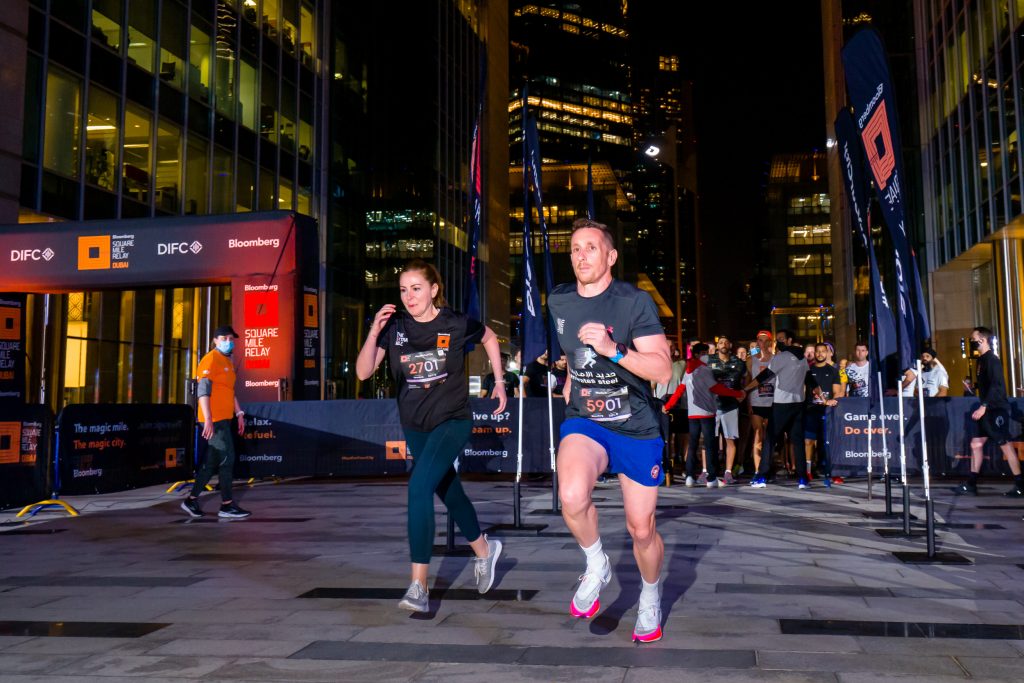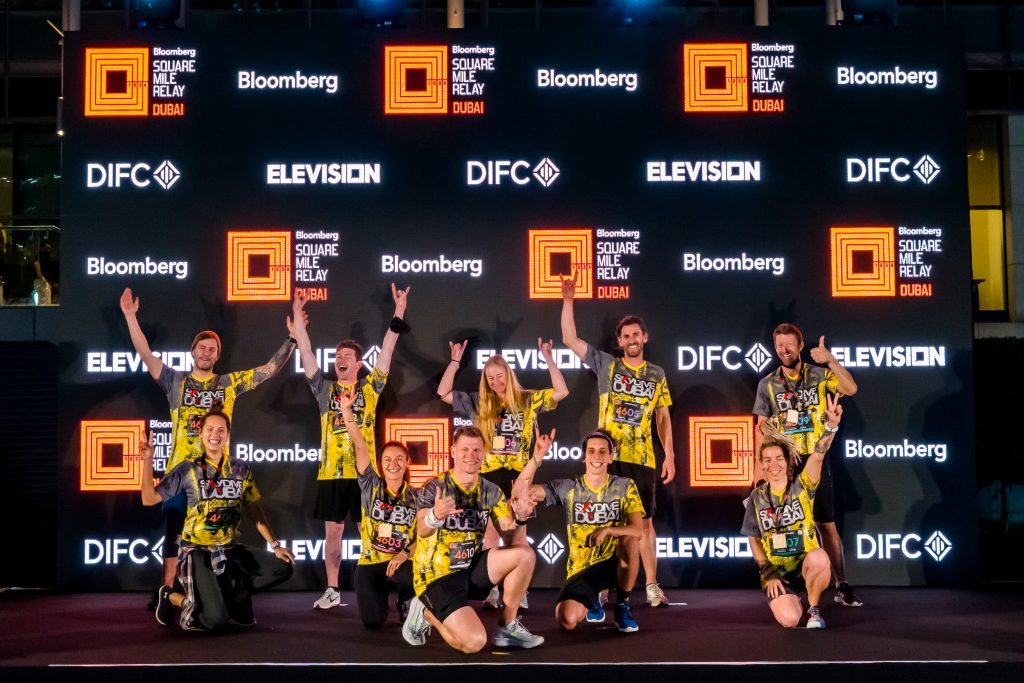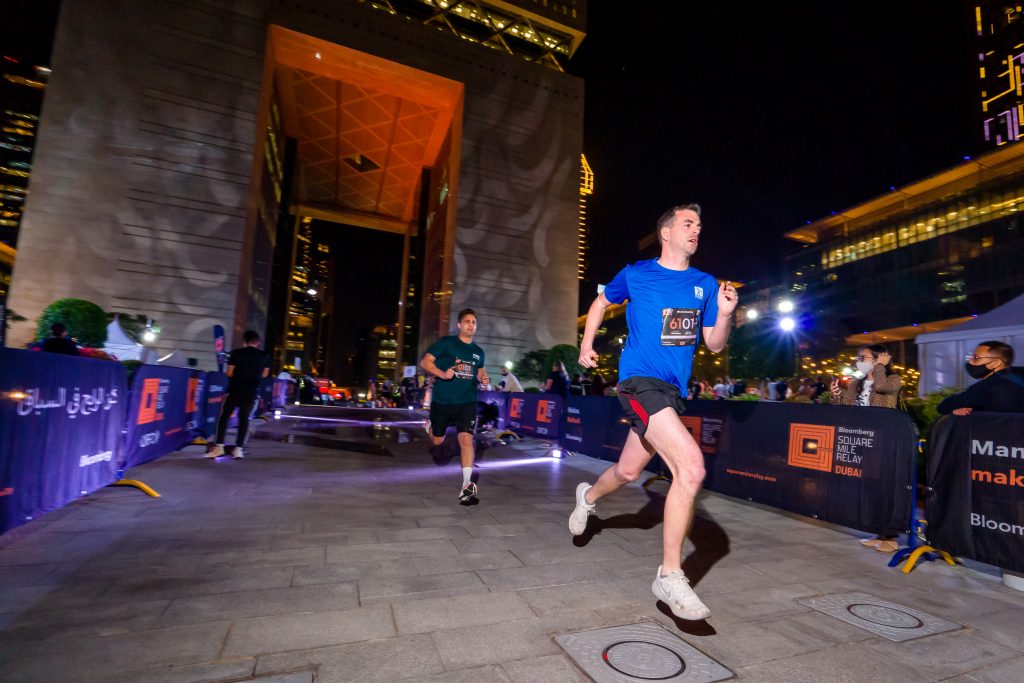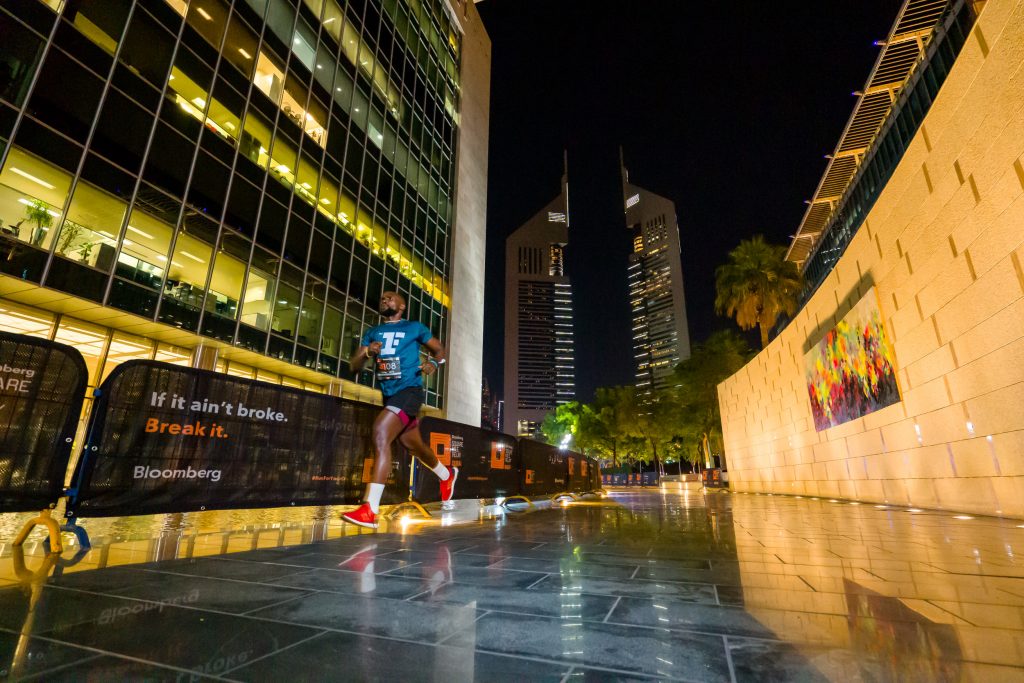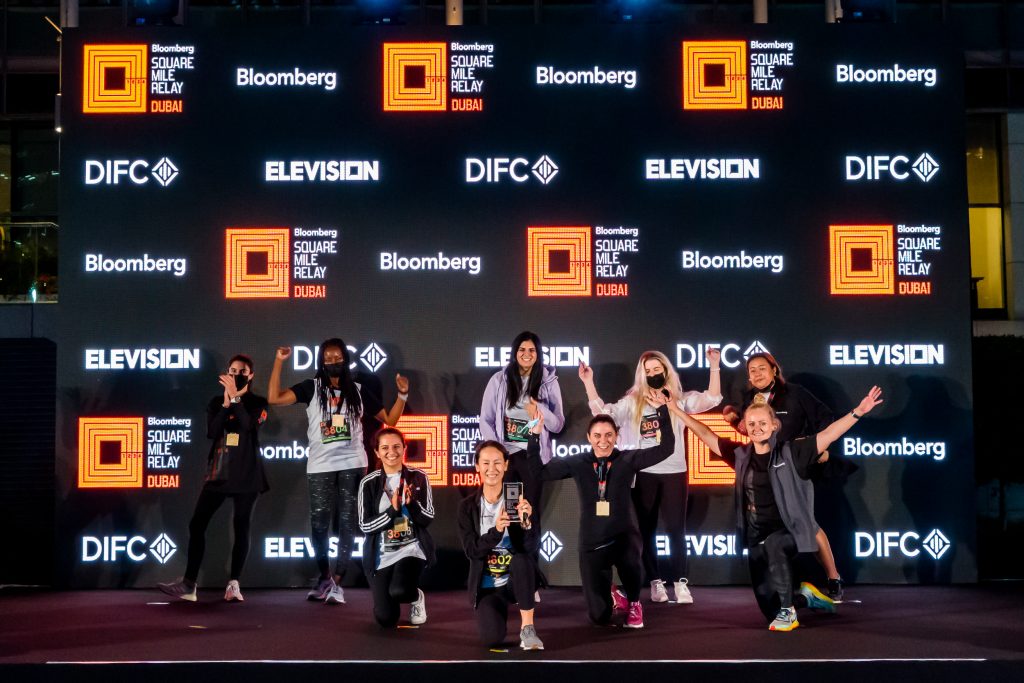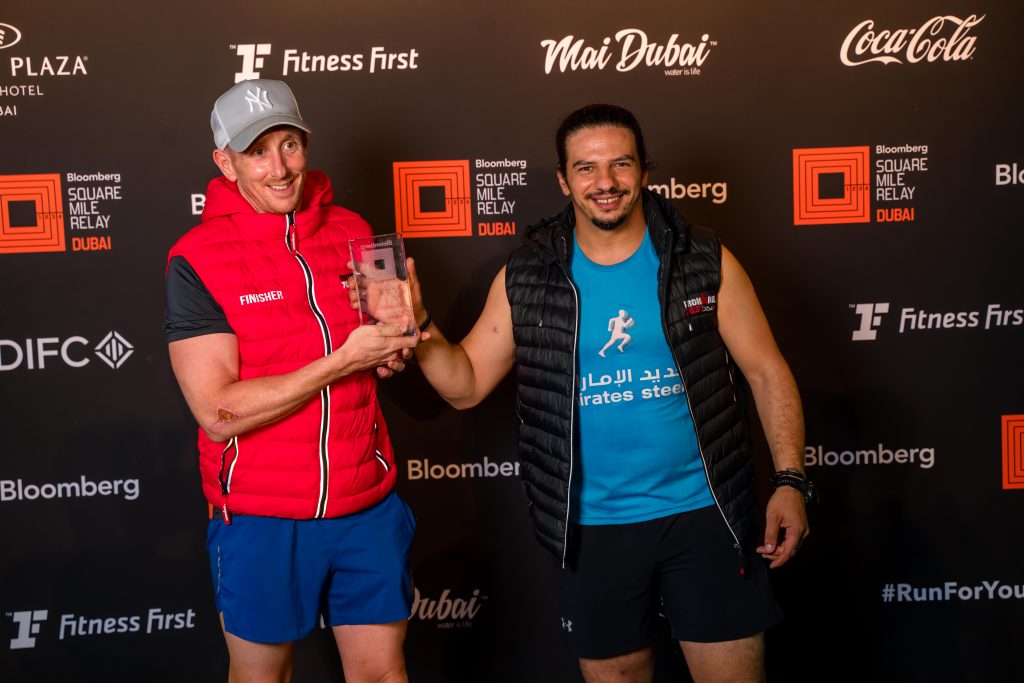 Wohltätigkeitsorganisationen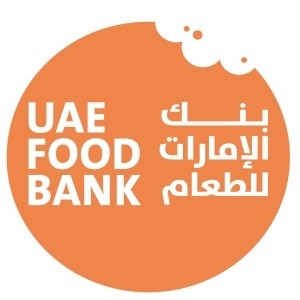 The Extra Mile
The Extra Mile helps participants of the Bloomberg Square Mile Relay contribute to their city in a bigger, better way.
Simply by participating in the race, you are helping us invest in projects delivered by The Extra Mile partner in Dubai. The best part is, you get to help choose where those funds go by choosing a cause you care about, and running for it. When you complete your personal profile on our website you will choose a cause to run for. Then, on race night, your lap in the Bloomberg Square Mile Relay won't just be for your team, but for The Extra Mile cause too.
The cause with the quickest average time will the donation and these funds will be used to address the winning cause. Last year Emirates Red Crescent used the donation of US$33,000 to deliver  year-long programme on the issue of Education.